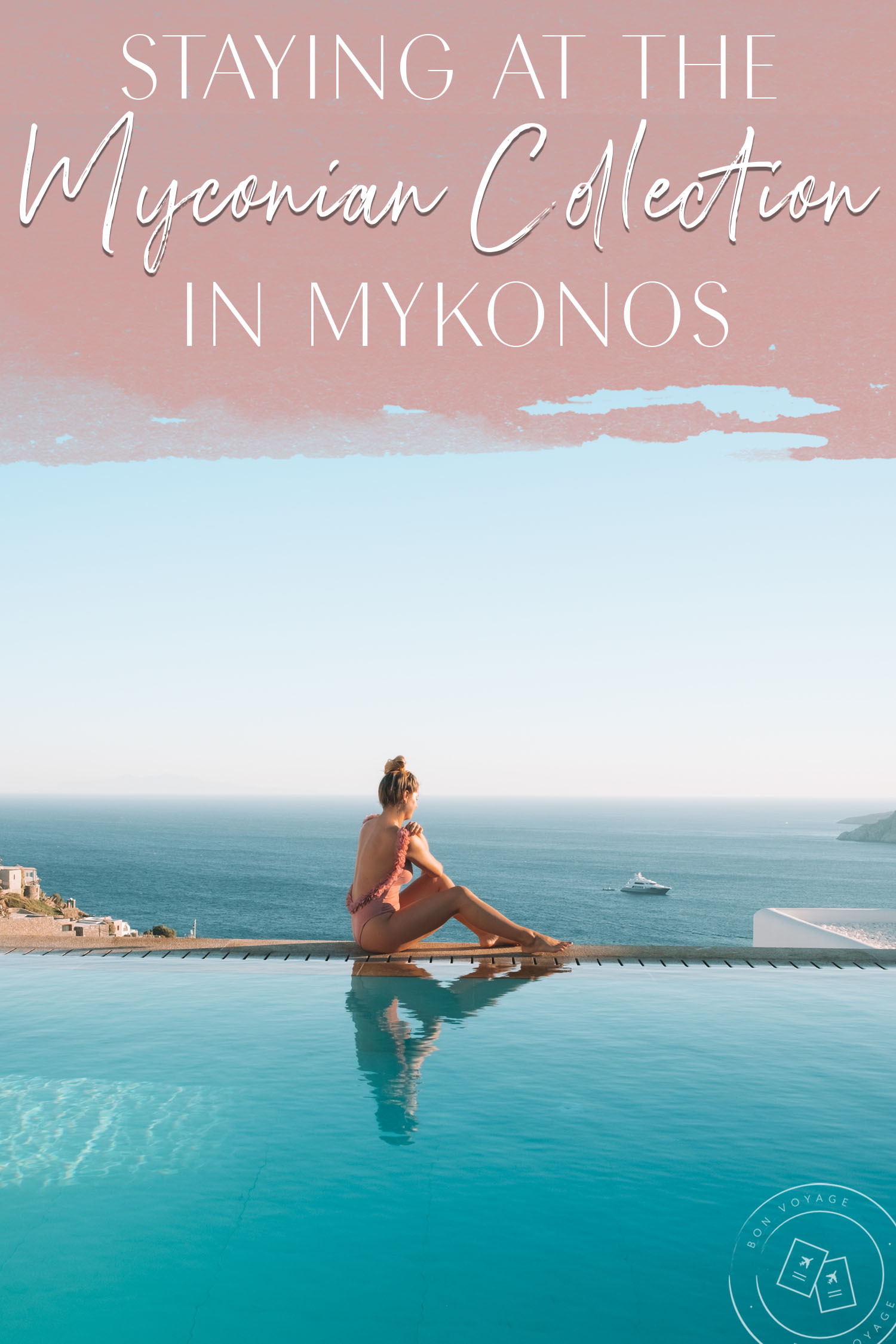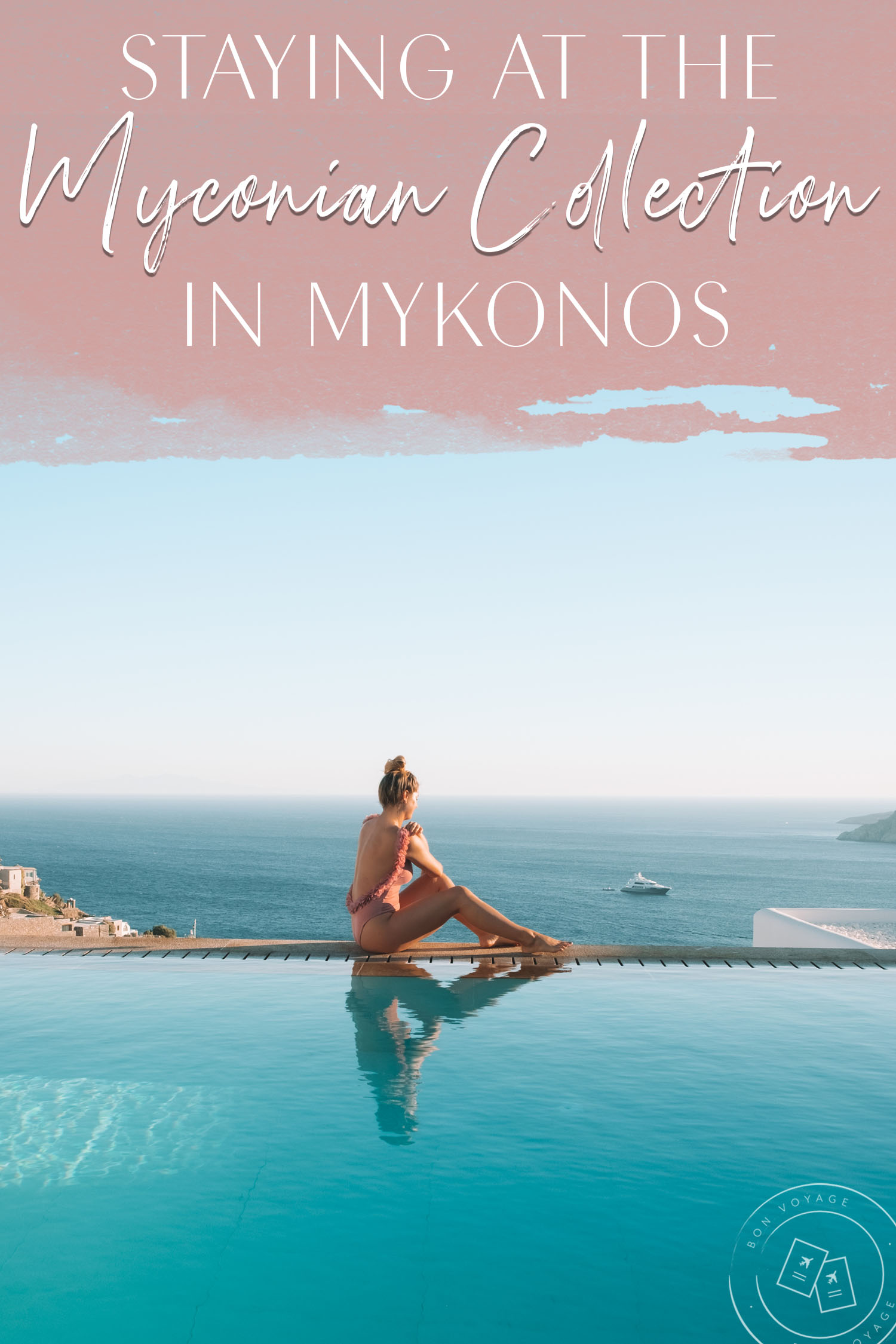 I recently ventured to Greece to meet up with my boyfriend, Meyer, and kicked off a month of European travels! We began our adventure in Mykonos to enjoy some R&R and soak up the Mediterranean sunshine.
I hadn't been back to Mykonos in nearly a decade so it was really exciting to return!
The Myconian Collection is a family-owned group of 10 luxury hotels in Mykonos and, during our visit, we were lucky enough to stay at two of them.
Talk about serious views, gourmet restaurants, insane swimming pools, a welcoming staff… and did I mention the insane swimming pools?!
Because when in Mykonos, right?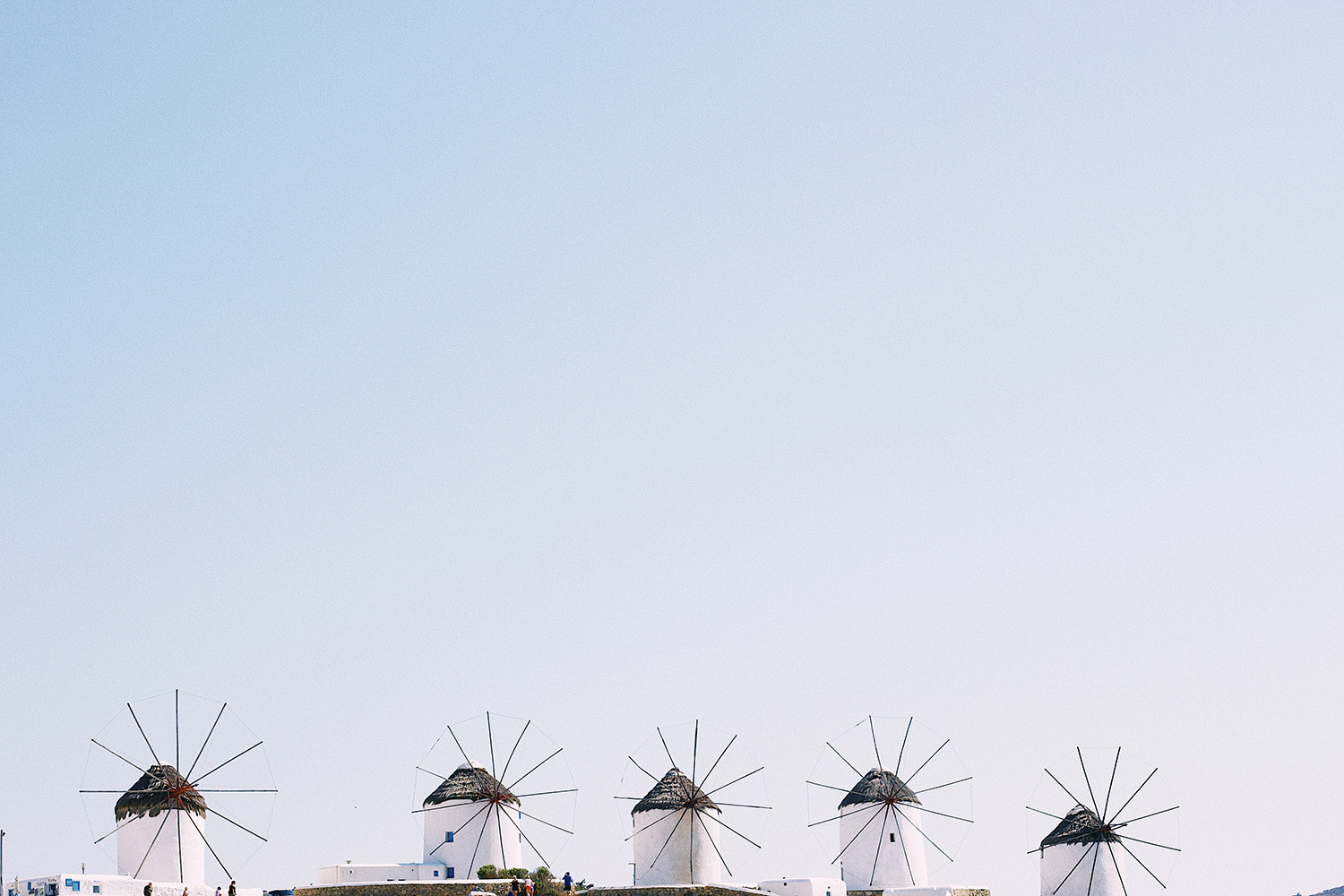 Mykonos, Greece
Getting There
Regardless of which property you choose, you can fly to Mykonos or take the ferry if you're island hopping. The Villa Collection also has helicopter transfers!
We didn't make use of this, but it sounds so cool…guess we'll just have to go back. 😉
The Myconian Villa Collection is located on the hillside above Elia Beach (about 25 minutes from Mykonos Town) and the Myconian Korali is located just outside of Mykonos Town.
Elia Beach is definitely a bit further out so keep that in mind when booking, but the panoramic views can't be beaten. Korali is better if you're looking for that bustling city vibe!
One of the best parts of these properties is the ability to rent an ATV! If you're staying for a long period of time, this can be extremely useful since the island is so big and there's a lot of ground to cover.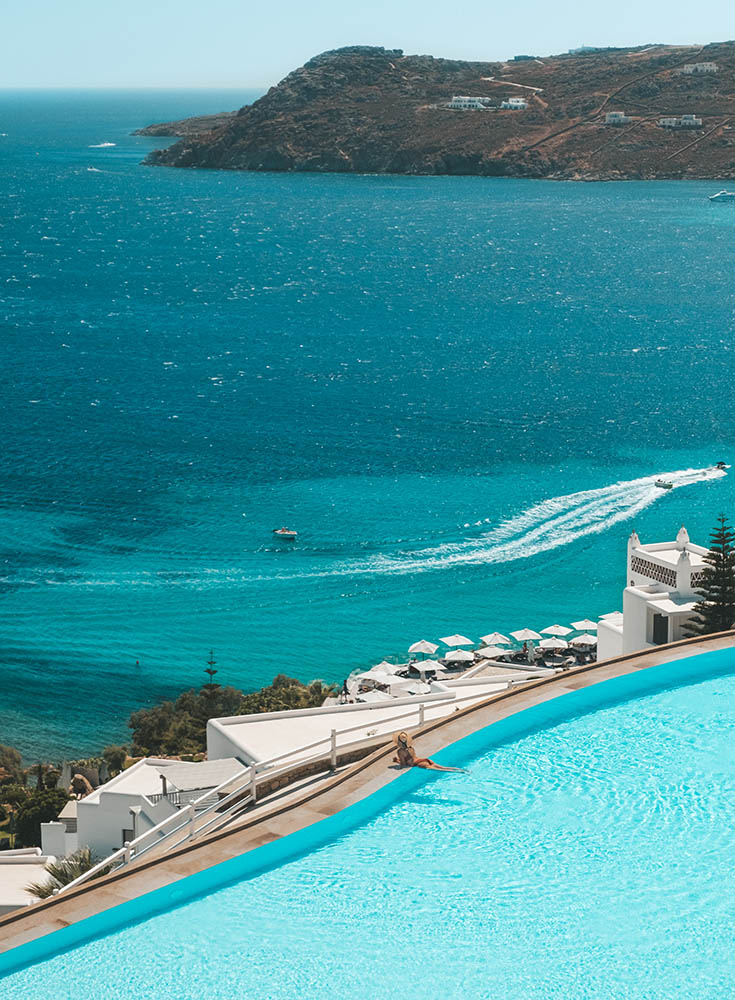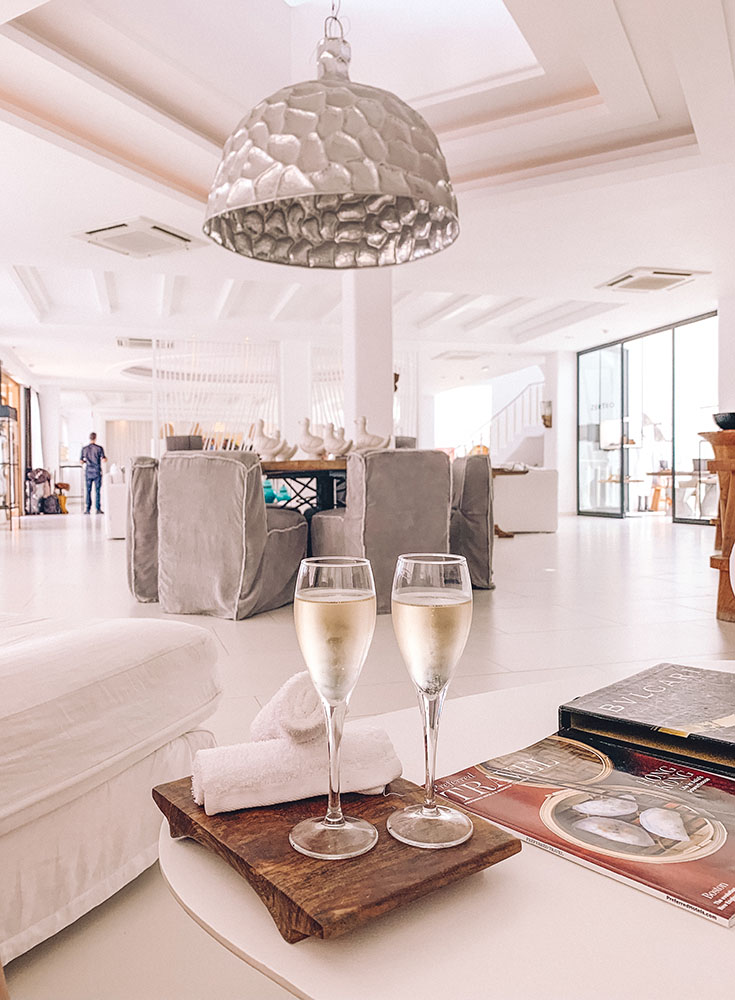 About the Properties
Villa Collection
The Villa Collection is the definition of luxury with spacious rooms, suites, and villas, complemented by 5-star service around the clock. There's a large entertainment deck with a bar, giving you panoramic views of the sea, a gourmet restaurant, a world-class spa, a fine-sand beach, and a saltwater infinity pool.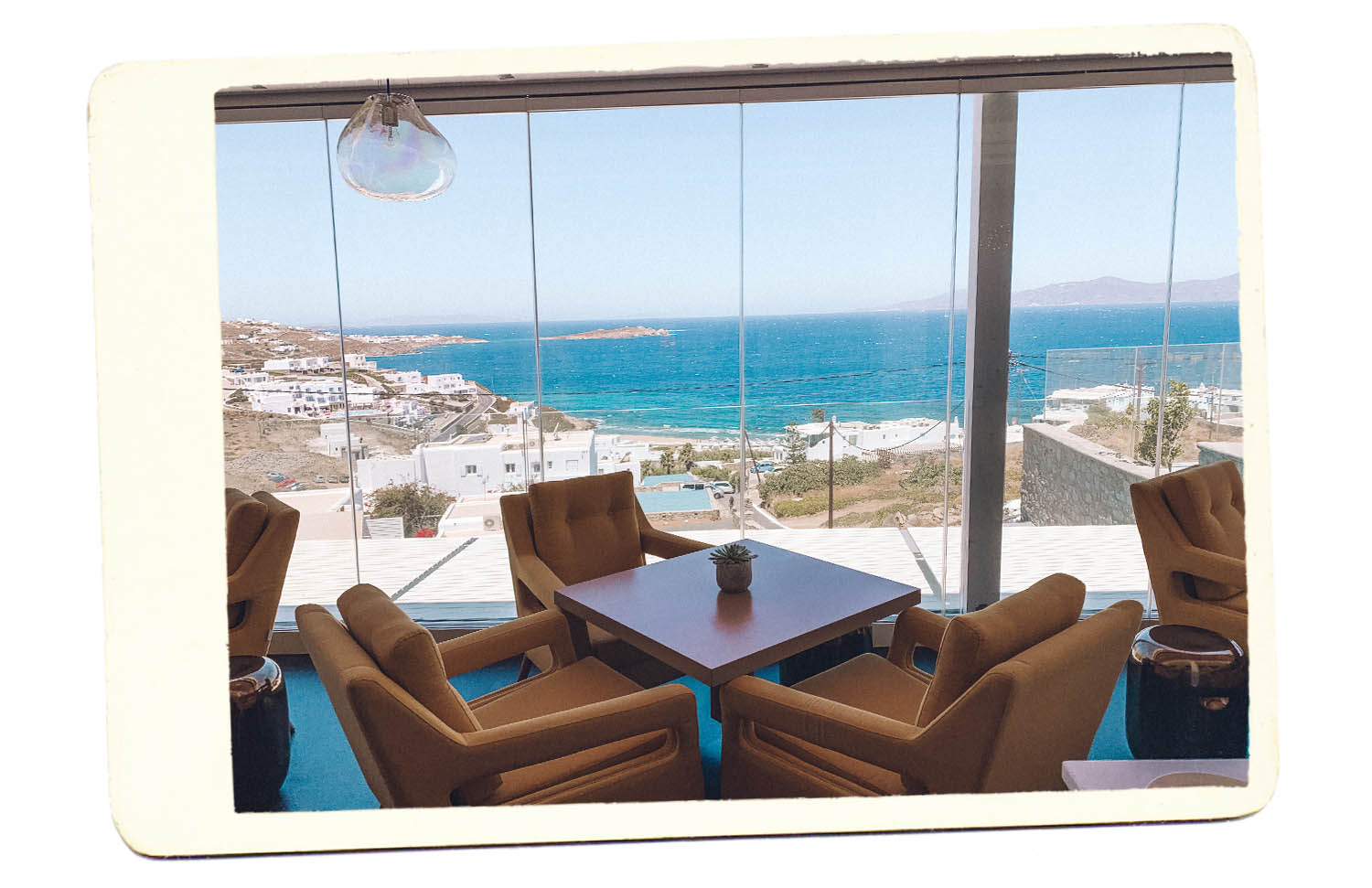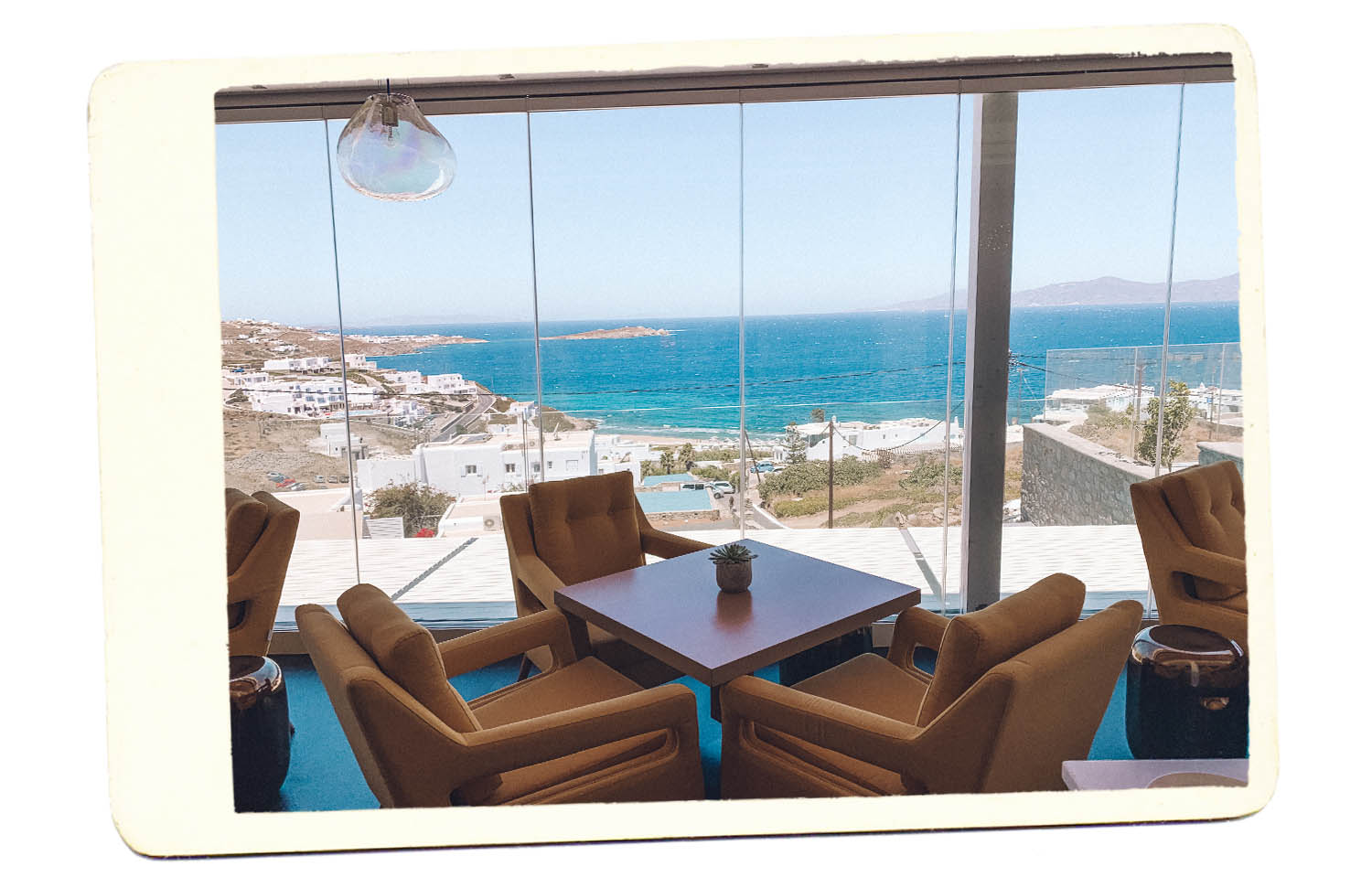 Korali Relais & Châteaux
Korali is the hot spot if you care less about views and more about being around the alluring city life of Mykonos Town.
The luxurious rooms are complete with shaded balconies and oversized pools or jacuzzis. The bar on property, Kitrino, is the perfect place to sip on a cocktail before hitting the town to soak up the nightlife. And its restaurant, Baos, offers a fine dining experience with the views, so you don't have to give up the scenery too much.
P.S. To keep things simpler, I'll be referring to this one as Korali for the rest of the post! 

The Rooms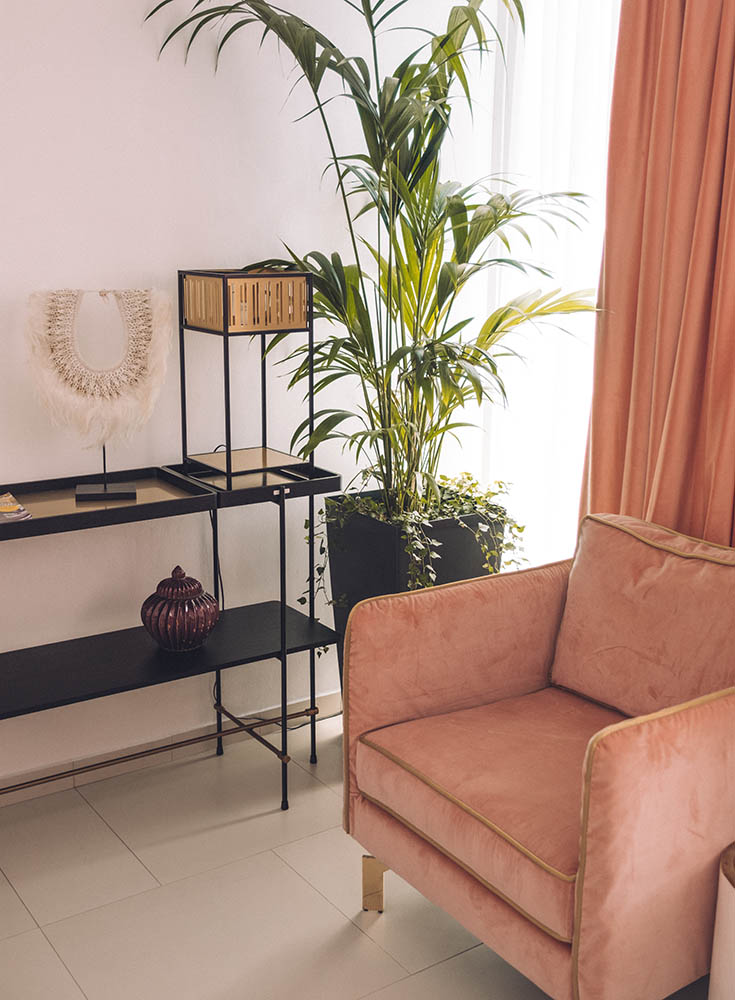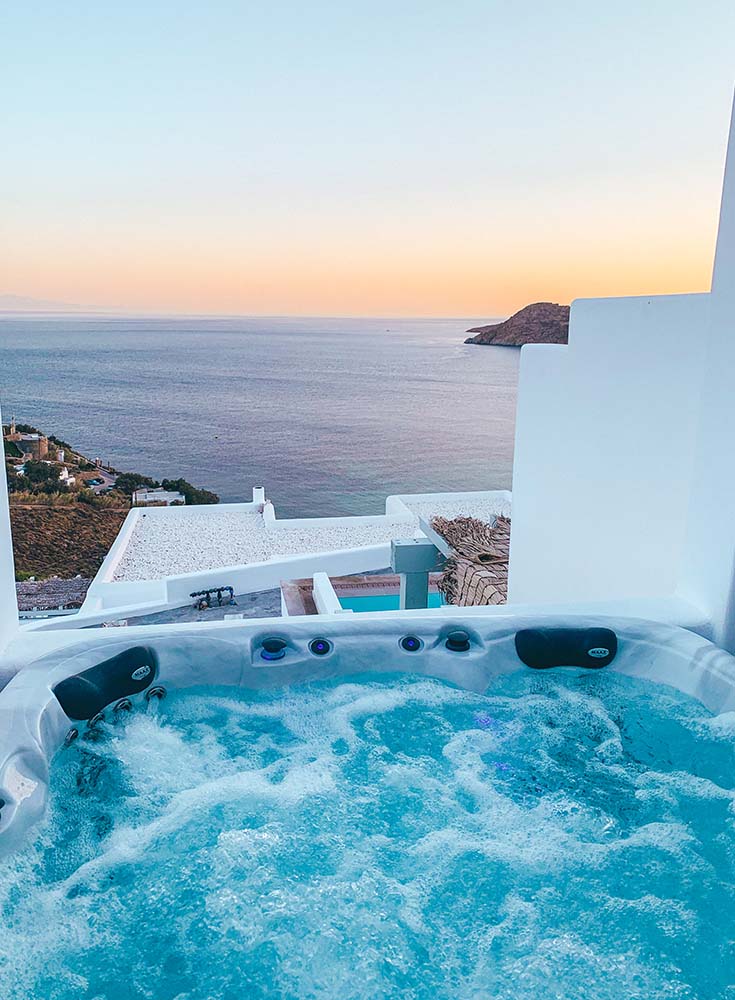 Villa Collection
Don't let the idea of a standard room fool you when it comes to the Villa Collection. The rooms are the epitome of luxury with pure white interiors, designer pieces, vibrant fabrics, expansive terraces, and infinity pools. Both the Prestige and Exclusive rooms sleep up to 3 and offer incredible views.
Suites and Villas
As you move up to suites and villas, the rooms become larger, perfect for families or couples who enjoy an abundance of space. Whether you're a newlywed looking to stay in the Lovers Suite (complete with a private infinity pool) or you're traveling with girlfriends and looking to stay in the Exclusive Villa (which sleeps up to 6), there's an option for every traveler.
Unique Villas
Want 24/7 service, personalized spa treatments, catered dinners, and even butler service? That's where the unique villas come in. The villas can sleep anywhere from 6 to 14 people and they all offer something different. Check out their site for more details on what makes each villa uniquely its own.
Korali
Unlike the Villa Collection, the Korali only has hotel rooms and suites but don't let that deter you. There are 15 different options, all sleeping 2-3 people and still offering luxurious touches.

Planning a trip to Greece?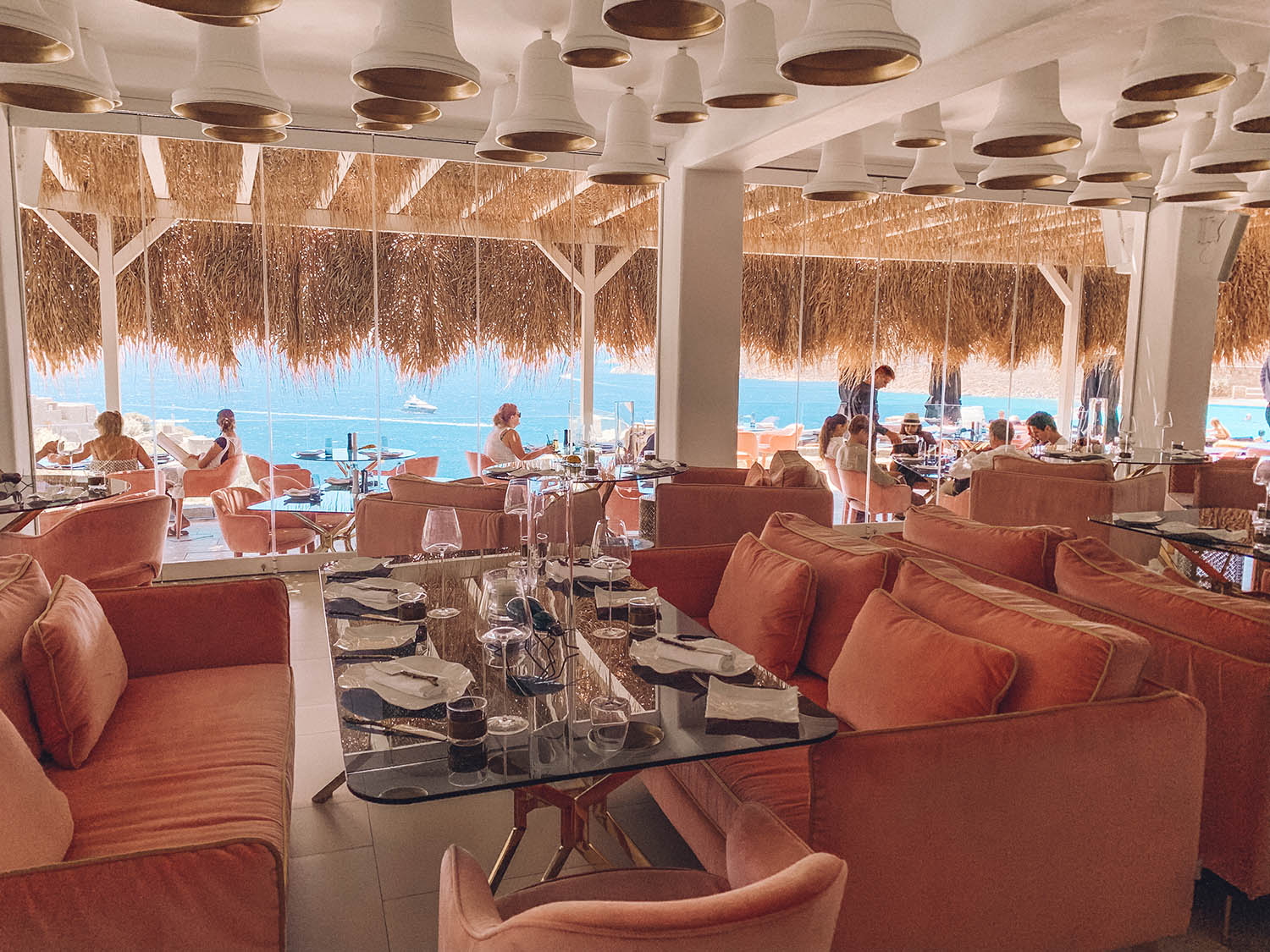 Myconian Villa Collection
Dining
Villa Collection
The location for the Villa Collection is a major bonus as you get ocean views no matter where you sit to eat! And, we thoroughly enjoyed breakfast. Honestly, their breakfast was probably one of the best hotel buffets I've ever had!
They had a whole area dedicated to local produce and products, which I really loved.
Oh, and they had a Bloody Mary bar—how cool is that?!
I also adored the aesthetic of the restaurant! There are pink velvet pool chairs and the dining room is a dusty rose color…so it's pretty easy on the eyes!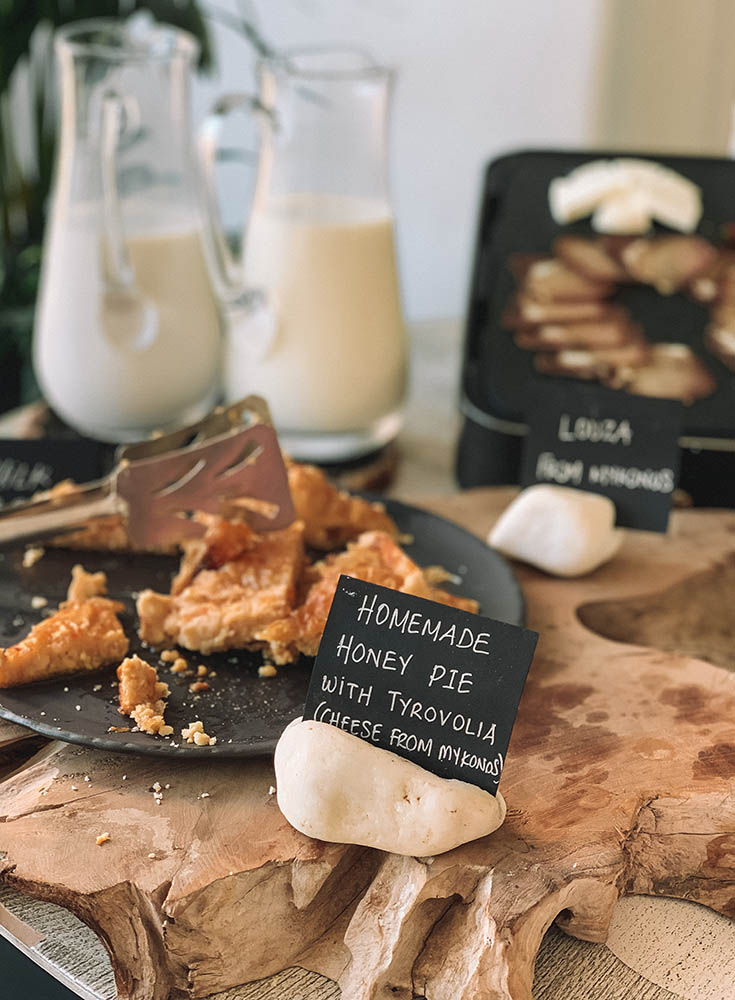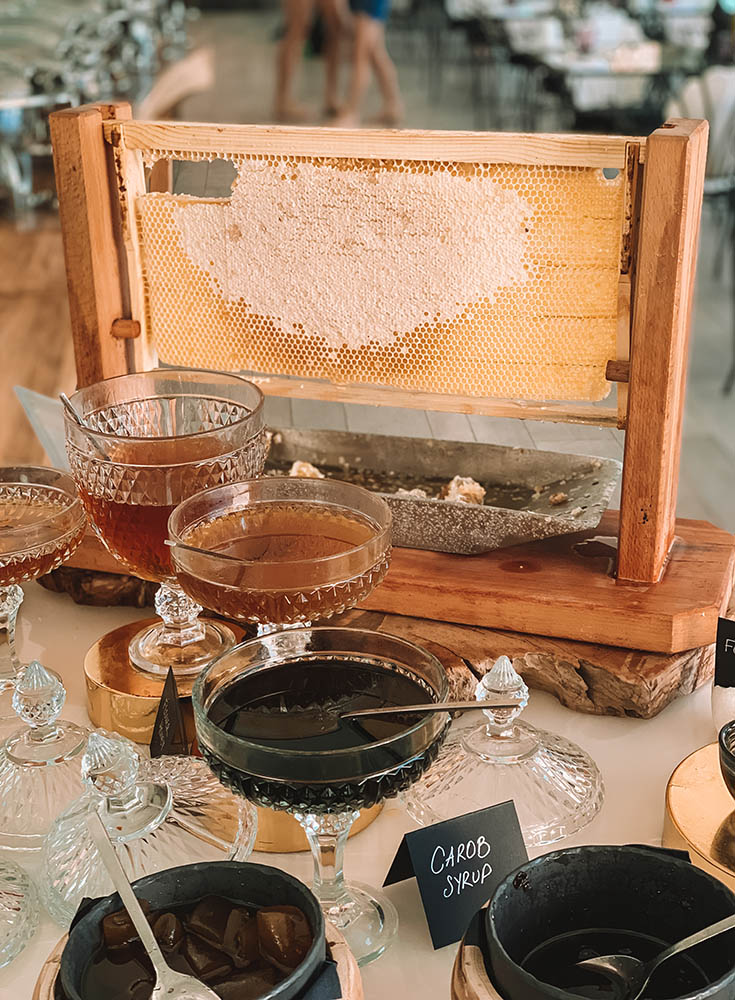 Cabbanes at The Villa Collection
This poolside à-la-carte restaurant offers gourmet meals prepared by Thodoris Kyriakidis, who trained at Michelin-starred restaurants such as One Lombard Street. Pulling inspiration from France and Italy, a unique Greek menu has been put together for your enjoyment.
We had dinner here at sunset one night and 10/10 recommend the experience!
Pair your dinner with a local Greek wine from Cabbanes' extensive list for an unforgettable dining experience.
Infinity Pool Bar at The Villa Collection
The Infinity Pool Bar is a great place to get light bites such as salads, oysters, sea urchins, or caviar. All of these quick snacks pair phenomenally with their cocktails, smoothies, or champagne. If you visit during the summer, you might find a DJ playing live music in the evenings.
Korali Relais & Châteaux
Korali
We didn't end up eating at any of the restaurants at Korali and rather went into Mykonos Town for dinner. However, if you are staying on the property to dine, make sure to check out Baos!
Baos
Baos serves traditional Greek dishes with a contemporary flair, using local seafood and farm produce. The main dishes include plates such as orzo, braised short ribs, lobster, and lamb. Though I was unable to experience it, I've heard nothing but amazing things about the food as well as the service.


The Pools
Villa Collection
Ah yes, my favorite part of these hotels! The saltwater infinity pool will leave you breathless the minute you see it.
If you're willing to splurge, I highly recommend getting a villa with a private pool, especially if visiting with a significant other. We had a room with a jacuzzi and while it was sooo lovely, I would definitely spring for the pool villa next time.
Talk about romantic!
The staff at the Villa Collection also walks around the pool with complimentary skincare and SPF products from their spa. Such a nice touch instead of having to go back to the room to apply!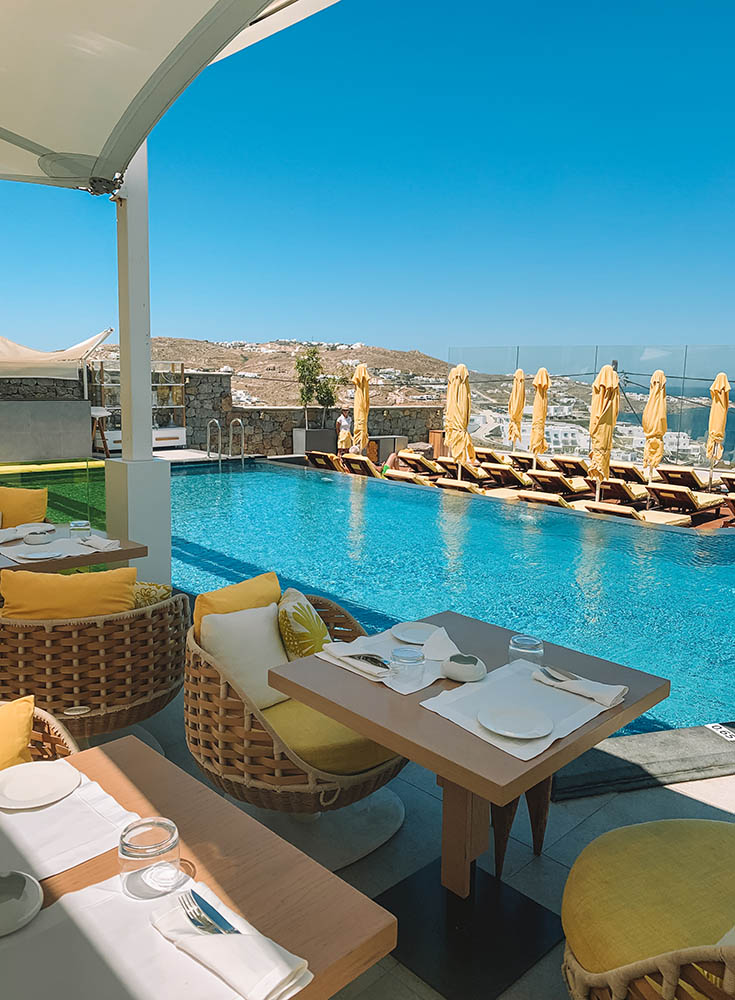 Korali
The pool at the Korali is much more relaxed, with large yellow sofas and loungers. Music is constantly playing from the vibrant bar and the party keeps going all day. Make sure to grab a cold beverage as you soak up that Mykonos sunshine!
Order the frozen strawberry juice. Thank me later!

Activities
Villa Collection
Along with the most incredible infinity pool of my life, the Villa Collection has private sunbeds set up on Elia Beach, reserved exclusively for hotel guests. While you're lounging by the water, you also have the chance to go kayaking, windsurfing, waterskiing, parasailing, wakeboarding, along with scuba diving (my favorite!).
And don't worry about getting from the top of the hill to the bottom. The resort offers a complimentary beach shuttle so you won't have to do too much climbing!
If you would rather stay indoors and get your zen on, the Rejuvenation Spa is an oasis of tranquility. You can spoil yourself with a Hawaiian Wave Massage, a Superfood Pro-Radiance Facial, or a Chill Out body massage with warm shells.
Korali
Korali also has a spa where you can unwind with essential oils and a hydro-massage or a traditional massage that will help you detox after a night out on the town. It's definitely worth looking into the Frangipani Lovers package, an interactive experience of the senses.
But before heading to the spa, don't forget to check out the yoga or pilates classes offered. With on-site coaches, there are instructors for every skill level.
Or if you don't feel like working out but want to exercise the brain, attend a unique wellness seminar or take a personal coaching session where you'll learn about stress-relief, resilience building, and holistic nutrition.


In My Opinion
Overall, the Villa Collection in Elia Beach is ideal for those that want more of a romantic getaway with the most breathtaking views! Though it is about 25-30 minutes outside of the main city, the shuttle buses to Mykonos Town make it easy to get around.
If you're wanting to be closer to town, Korali is the place for you. It's within walking distance of Mykonos Town, so if you want to be closer to the action—stay here!
One of my favorite things is that if you're staying at any of the Myconian properties, you are free to wander and enjoy the amenities at each hotel. So, if you want to use the adults-only pool at a different Myconian property than the one you're staying at, no worries!
You aren't limited to just what's at the place you're staying. Pretty cool, right?
Regardless of the property, you'll experience luxurious touches, some of the tastiest dishes (EVER!), great customer service, and the friendliest staff!


More Information
Hotel: Villa Collection
Location: Elia Beach, Mykonos, Greece
Accommodation: Luxury
Price Range: $$$


More Information
Hotel: Korali Relais & Châteaux
Location: Mykonos Town, Mykonos, Greece
Accommodation: Luxury
Price Range: $$$

Thank you to Myconian Collection for hosting me during my stay. As always, the thoughts and opinions expressed here are entirely my own.