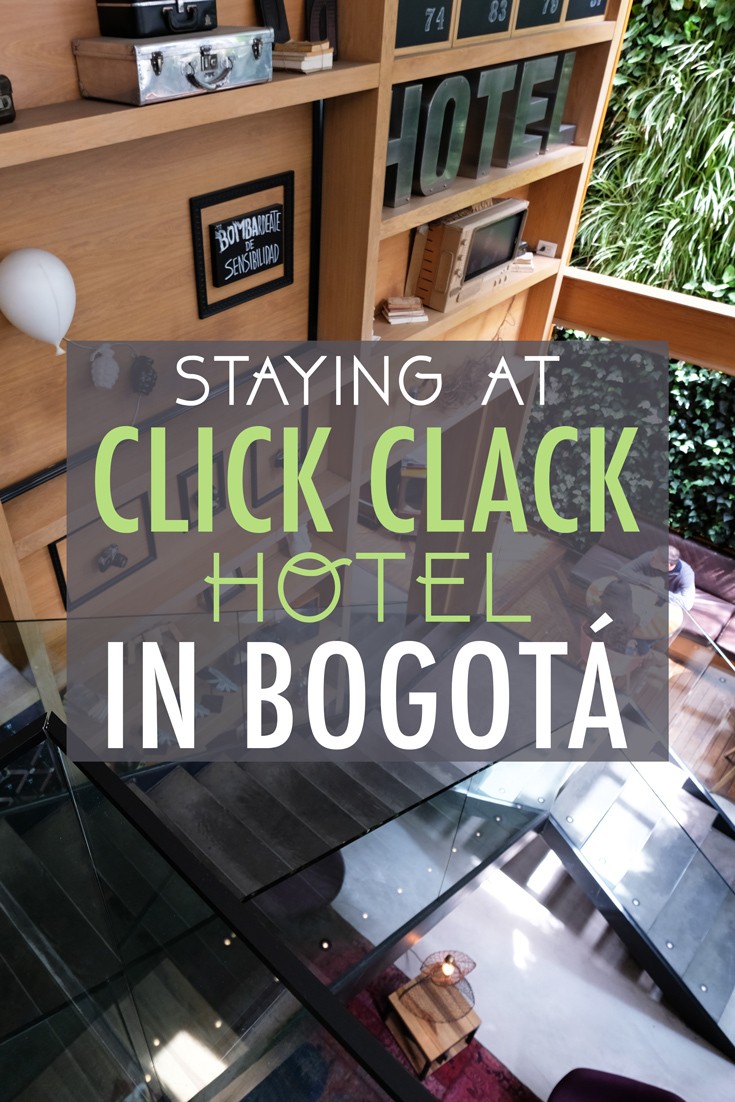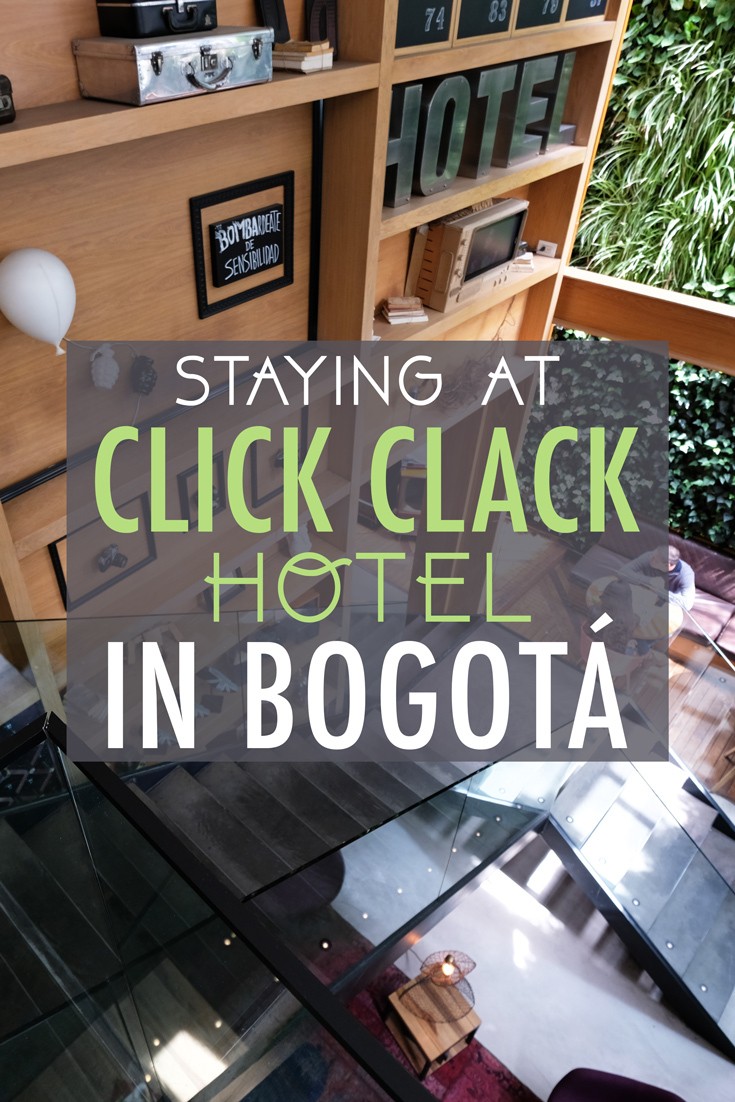 Bogotá will defy your expectations at every turn. Vibrant, friendly, and naturally stunning, Colombia's capital city has transformed itself.
If you haven't been to Colombia yet, now is the time. With a Caribbean and Pacific coastline, the Andes Mountains, La Guajira Desert, and the Amazon Jungle, this South American gem has got it all. I recently had my first chance to visit Colombia and totally fell in love with it. One of the highlights of my trip was staying at Bogotá's chicest new hot spot.
Here's my experience staying at the Click Clack Hotel in Bogotá!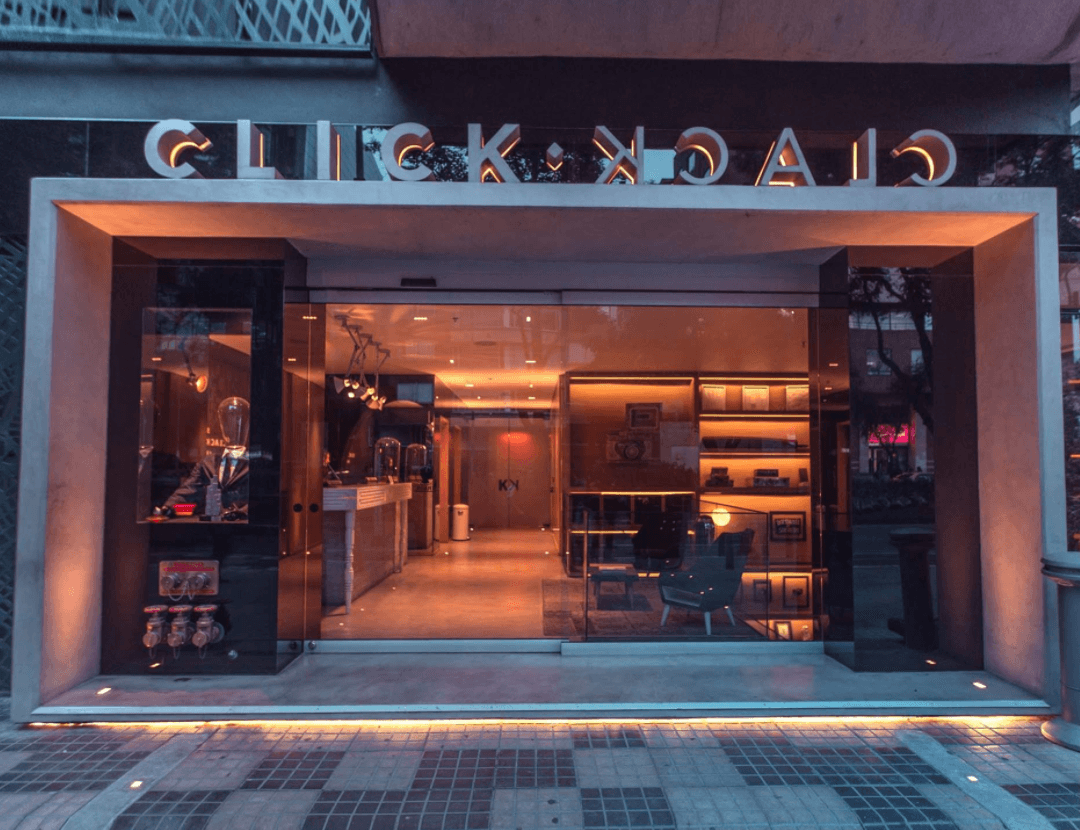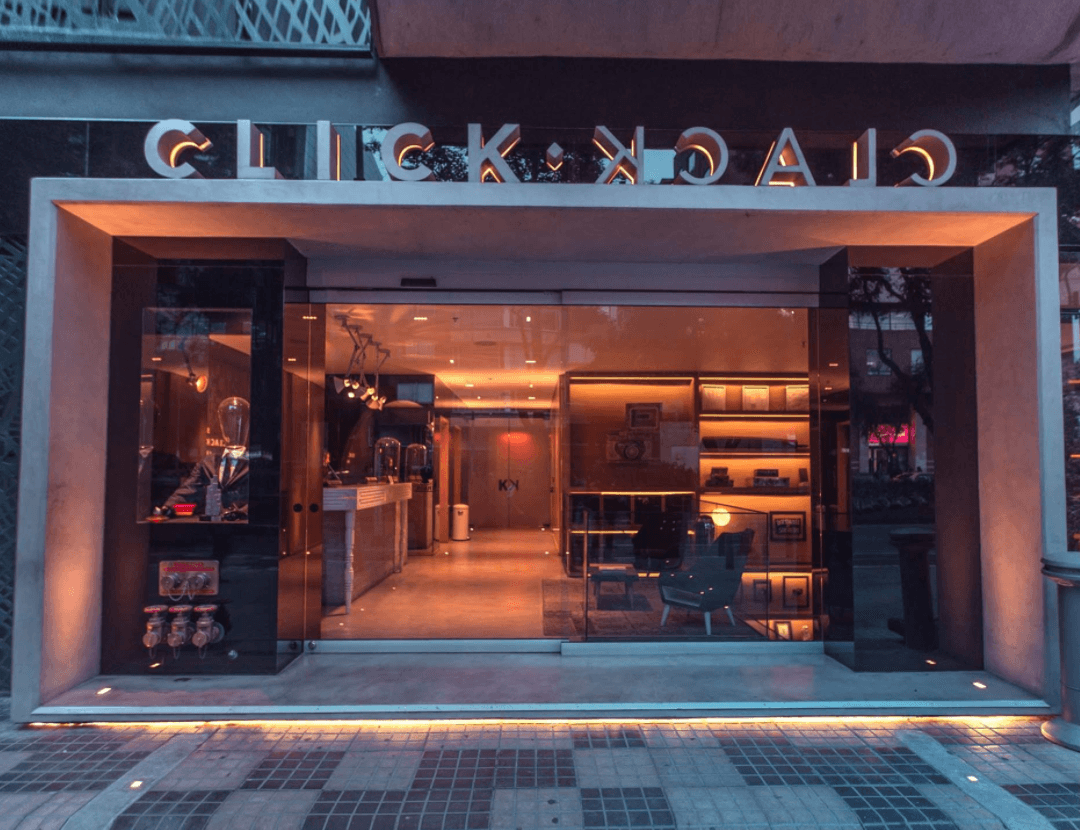 – The Hotel –
Located in the trendy El Chicó neighborhood, this cool and quirky designer spot is not your average boutique hotel. Every inch of this place has been designed to enhance your experience and give you amazing surprises at every turn.
I just loved the modern and chic atmosphere that is evident throughout the whole property!
The impressive rooftop bar and playful design aesthetic will make you feel like a trendy jet-setter even when you are just lounging around in your PJs.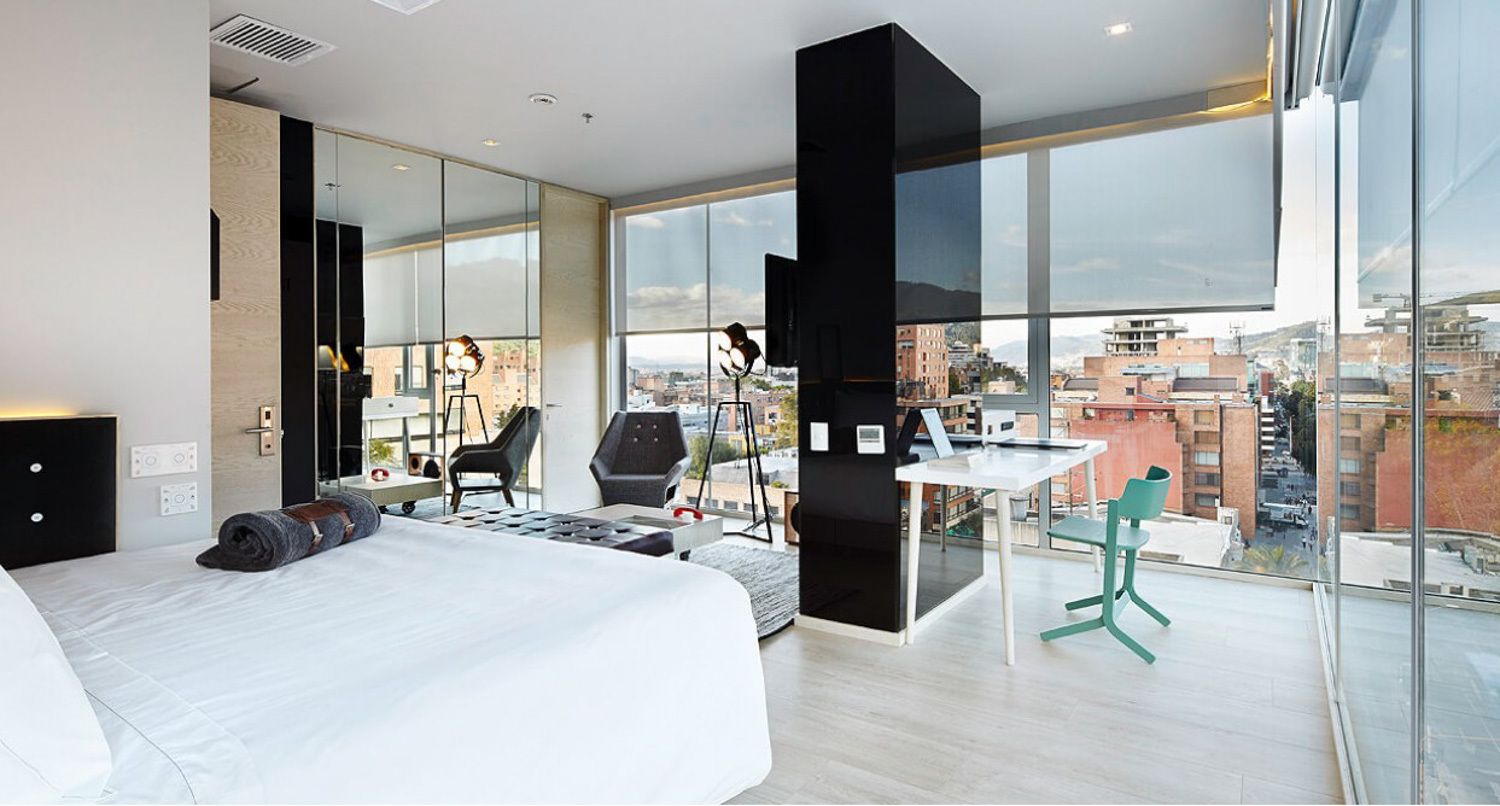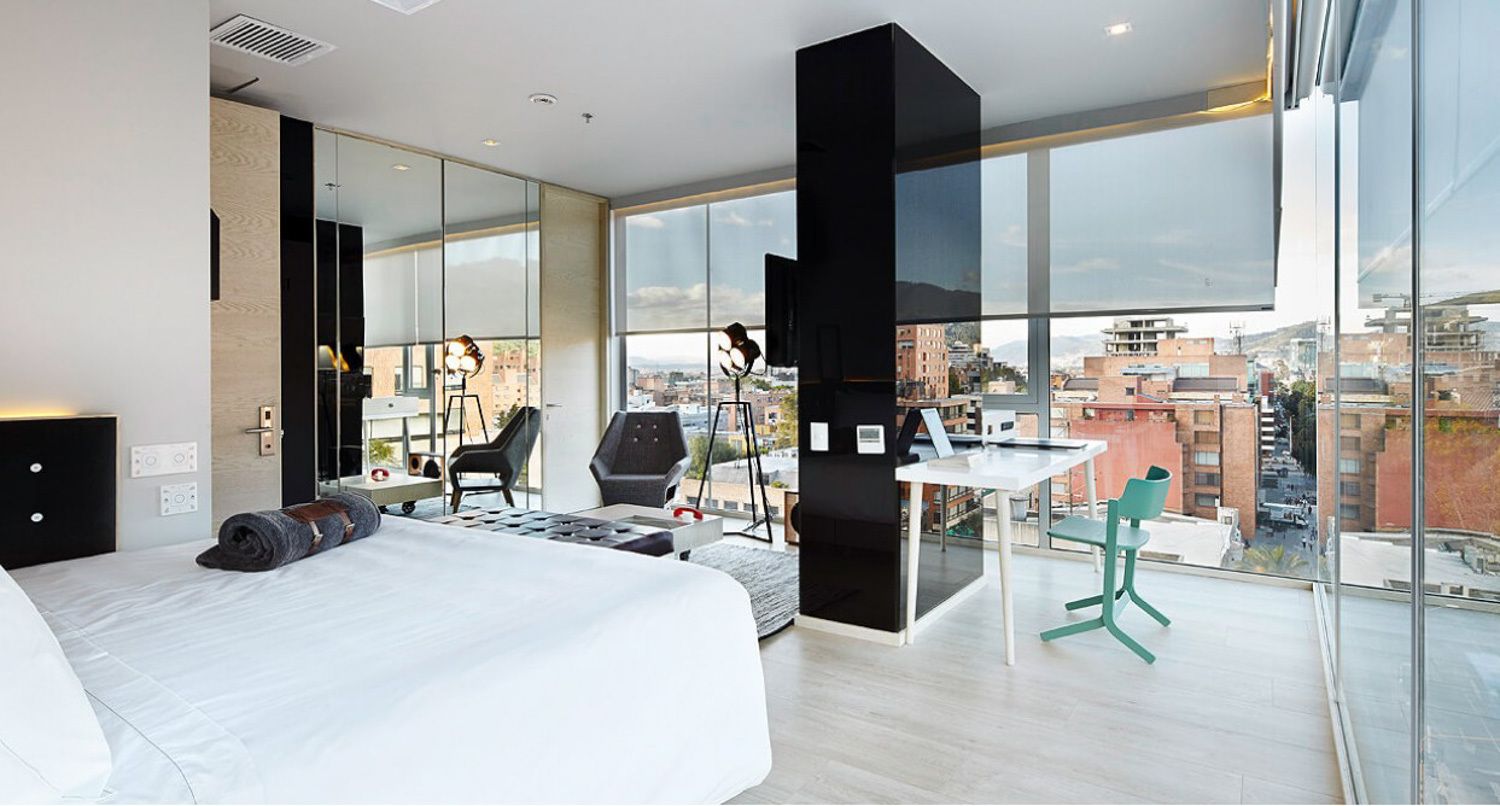 – The Rooms –
There are sixty rooms in the Click Clack that come in XS, S, M, L, and XL so you can decide which option works best for your stay. I always like to spend some time lounging in the rooms, so I opted for the L room.
With a living room and a king-size bed, the L room gave me plenty of room to spread out. There's ample space for all of the luggage that you'll need when you're traveling to the other side of the world.
The rooms also have lots of desk space, which is always a major perk when you are working on the go.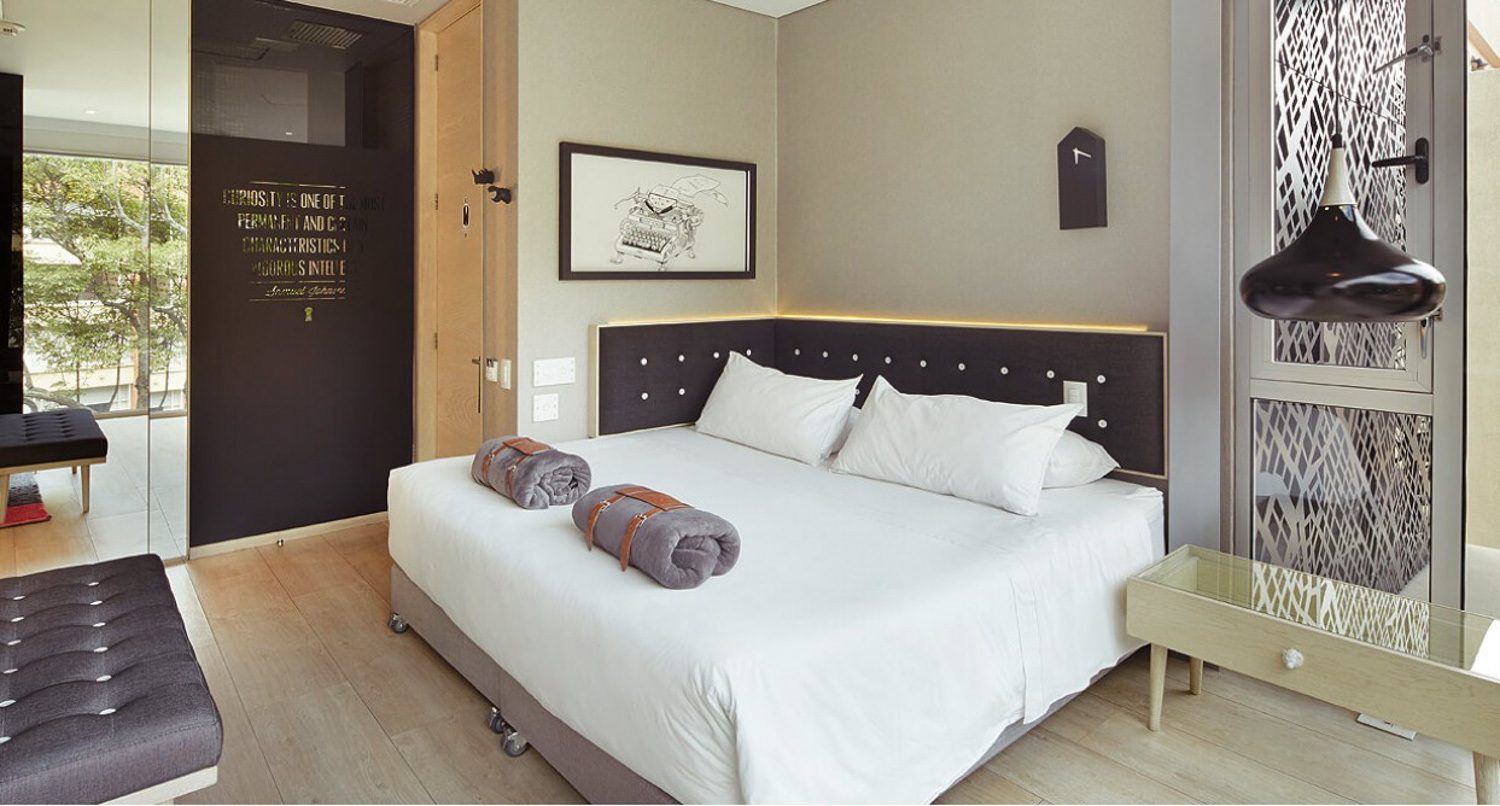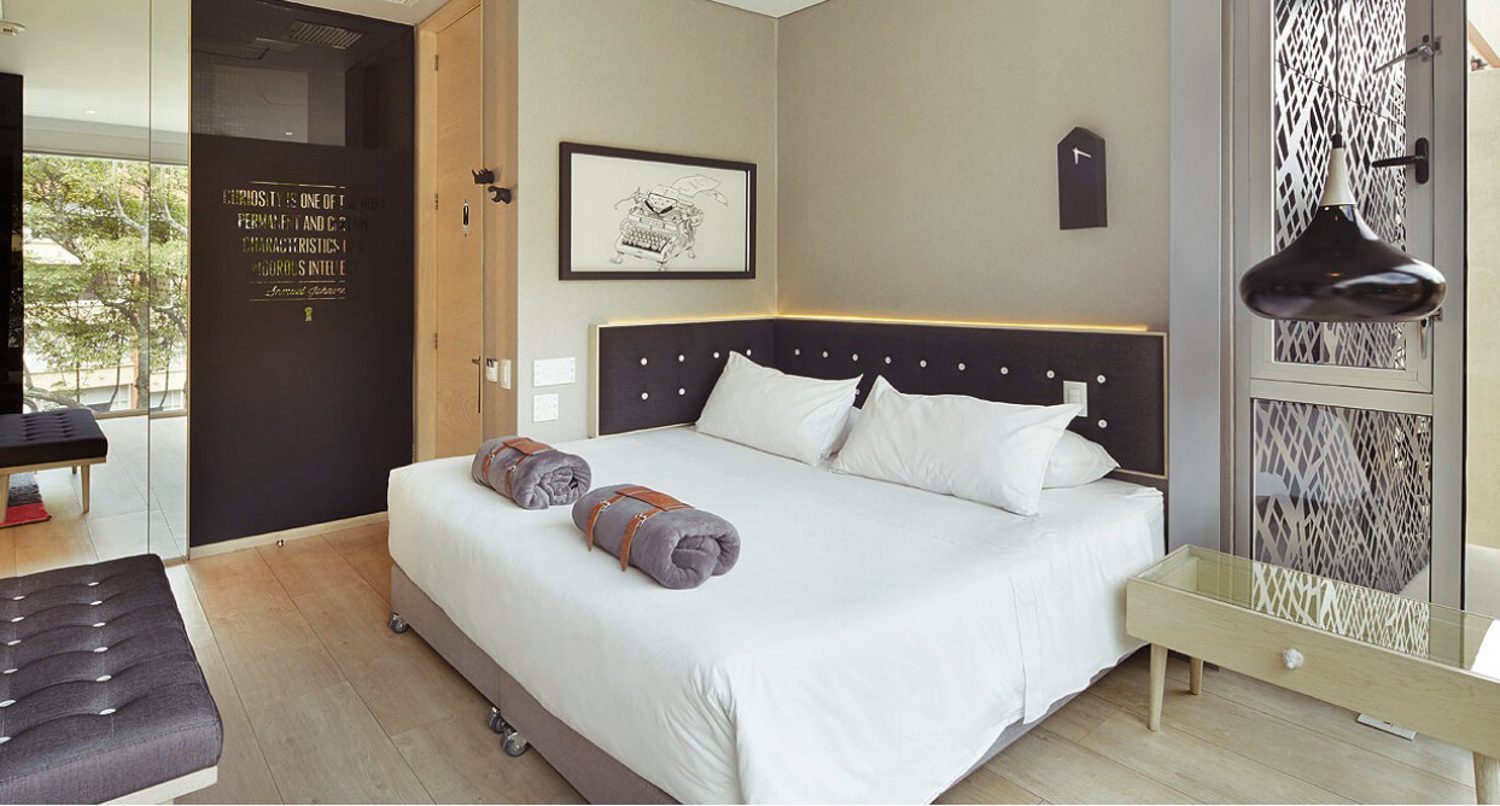 The amazing floor-to-ceiling windows are the most striking thing about the room. You can look out on the entire city and get a first-class view of the mountains. Even the bathroom has an incredible view!
Of course, you'll get all of the essentials too, like a solid Wi-Fi connection and Direct TV. The staff will even get you set up for a bed picnic, which just made the whole room service experience sound even more fun that I couldn't turn it down.

– Food & Drink –
The restaurants at the Click Click Hotel are actually pretty famous in their own right. At the in-house eatery, Ciengramos, you can eat from a flower pot, and then grab a drink named after your favorite artist at the art cocktail apothecary.
Always a bonus, there are tons of great veggie picks here.
For a mouthwatering burger and a jaw-dropping view, head up to the rooftop burger bar, Apache. This over-the-top Americana spot is inspired by the comic book villains and heroes of the 1950s. Try an octopus hotdog, a Curly Bill roast beef, or a good old-fashioned Route 66 hamburger.
Once you've filled up, you'll definitely want to stick around. From Wednesday to Saturday, there's a live DJ in the house spinning everything from house music to throwback hits.

– Activities –
One of the best things about the Click Clack Hotel in Bogotá is its location. Situated in the ultrahip El Chicó area, the hotel is right in the center of the action.
If you've had second thoughts about visiting Colombia because you're worried about safety, this is the perfect area to stay. El Chicó has all of the comforts of home, and you'll feel totally at ease here.
The Click Clack is near the famous Parque de la 93 and is in the heart of the design district.
When you are ready to get out and discover the wider world of Bogotá, dive into Colombian culture at the Museo Botero del Banco de la Republica, Gold Museum (Museo del Oro), and Museo Nacional.
Get your shopping fix at Mercado de las Pulgas de Usaquen, and then take in the beauty of the Iglesia de San Francisco. Before you go, be sure to get to the Plaza de Bolivar to do some people watching, and take some selfies with the pigeons!

Don't miss my 48 Hours in Bogotá video!


More Information
Hotel: Click Clack Hotel
Location: Bogotá, Colombia
Accommodation: Mid-range
Price Range: $$

Thank you to Click Clack Hotel for hosting me during my time in Bogota. As always, thoughts and opinions expressed here are entirely my own.
Want to earn points for your hotel stays and earn miles toward your next adventure?