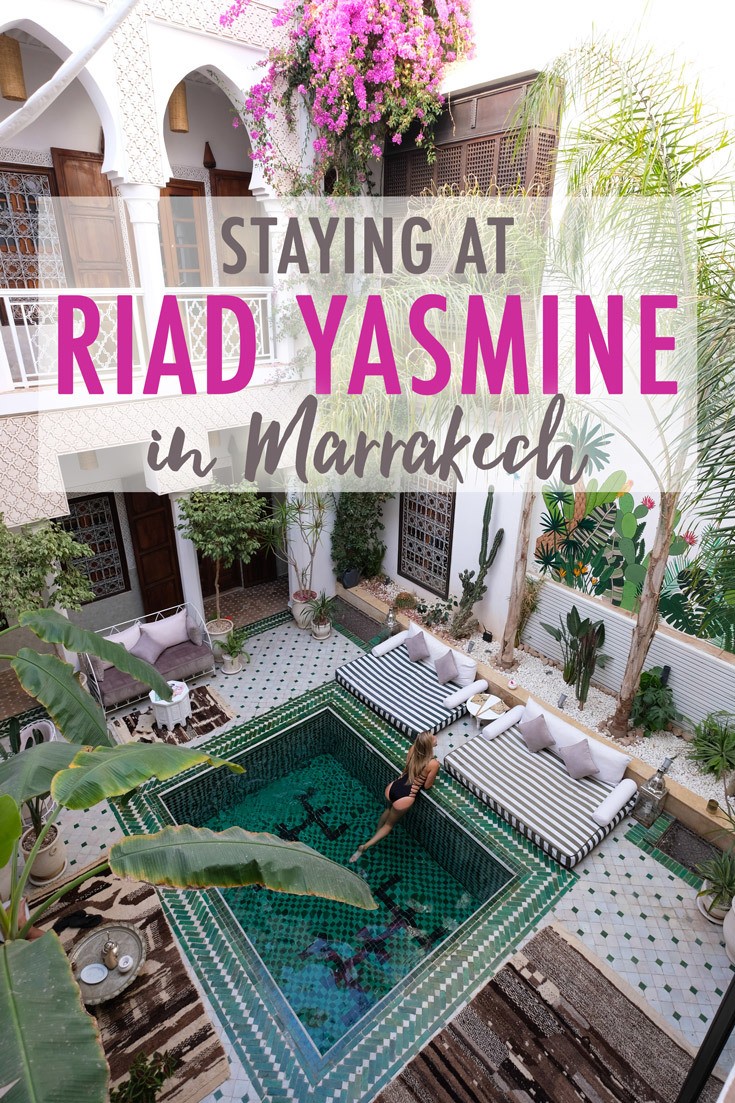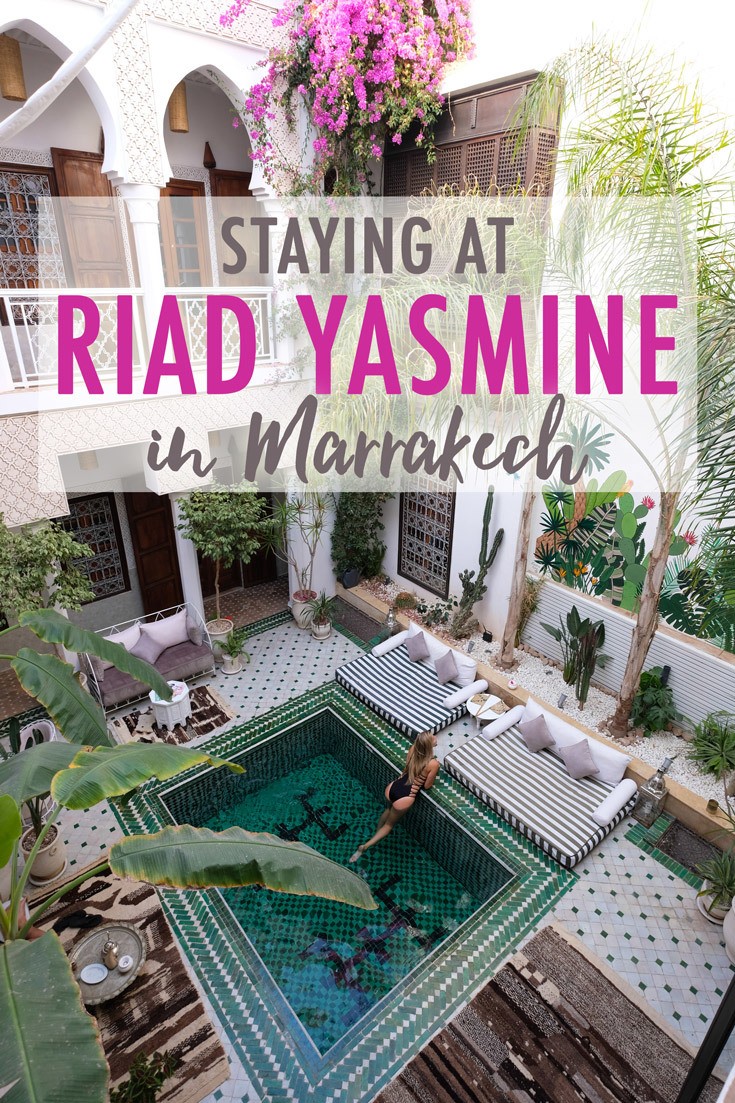 The Riad Yasmine in Marrakech is in a league all its own. This boutique hotel is one of Instagram's most famous spots, and it's easy to see why. A quiet oasis in the center of the buzzing city, it could easily be one of Morocco's most impressive riads.
While Riad Yasmine's famous pool gets all of the attention, the entire place is incredible. From chilling on the rooftop and taking in the view of the medina to sipping traditional Moroccan mint tea from the oversized sofas in the lounge, you have to see this place when you are in Marrakech.
Here's my experience staying at Riad Yasmine in Marrakech!

The Hotel
The solarium on the roof at Riad Yasmine is the perfect spot to start your day. There's ample room to spread out over the more than 2,200 square feet while you get a view of the city and into the Atlas Mountains.
They've thought of everything to make the rooftop an ideal spot to unwind. Hanging out of the rooftop is something of a tradition in Marrakech, and it's a perfect way to pass the time when you need to get off your feet.
Relax under a parasol or bask in the sun while you sip on some fresh-pressed juice.
Of course, the pool is an incredible hangout as well. According to the owners, a whopping 80 percent of guests come to the riad because they've seen pictures of the pool on Instagram and Pinterest.
Every inch of the place is Instagram worthy, but don't listen to me—the pictures speak for themselves!

The Rooms
Riad Yasmine has only seven rooms, which creates a very cozy environment. The staff has ample time for every guest, and attention to detail has been given to each room. The Moorish architecture is absolutely stunning.
It's a beautiful blend of traditional style and modern luxury.
Every room has gorgeous traditional Moroccan decor with free Wi-Fi, a flat-screen TV, powerful AC, and a private patio. Despite its popularity, the rooms are all budget friendly (around €100 per night), and each suite has its own distinct style.

The Food
I started every day with fresh juice and a tasty breakfast while I relaxed on the roof terrace. You can eat up there for every meal or check out the Riad Yasmine dining room. We ended up enjoying a breakfast and dinner here when the weather became a bit too cold.
Breakfast and lunch are always by reservation only. Call ahead and you'll get the red-carpet treatment.
There are great gluten-free and veggie options too (or whatever else you might prefer). Of course, you've got to try traditional tajine and couscous. If you've never had Moroccan Harira soup, be sure to add that to your must-eat list too.
The Riad Yasmine dining room has a cozy lounge area with a well-stocked library of games and books. It's a good spot to unwind and rest after a long day of exploring.
While you're there, try some of the famous Moroccan mint tea.

Don't miss my Morocco travel video!


More Information
Hotel: Riad Yasmine
Location: Marrakech, Morocco
Accommodation: Boutique
Price Range: $$

Thank you to Riad Yasmine for hosting me during my stay. As always, thoughts and opinions expressed here are entirely my own.