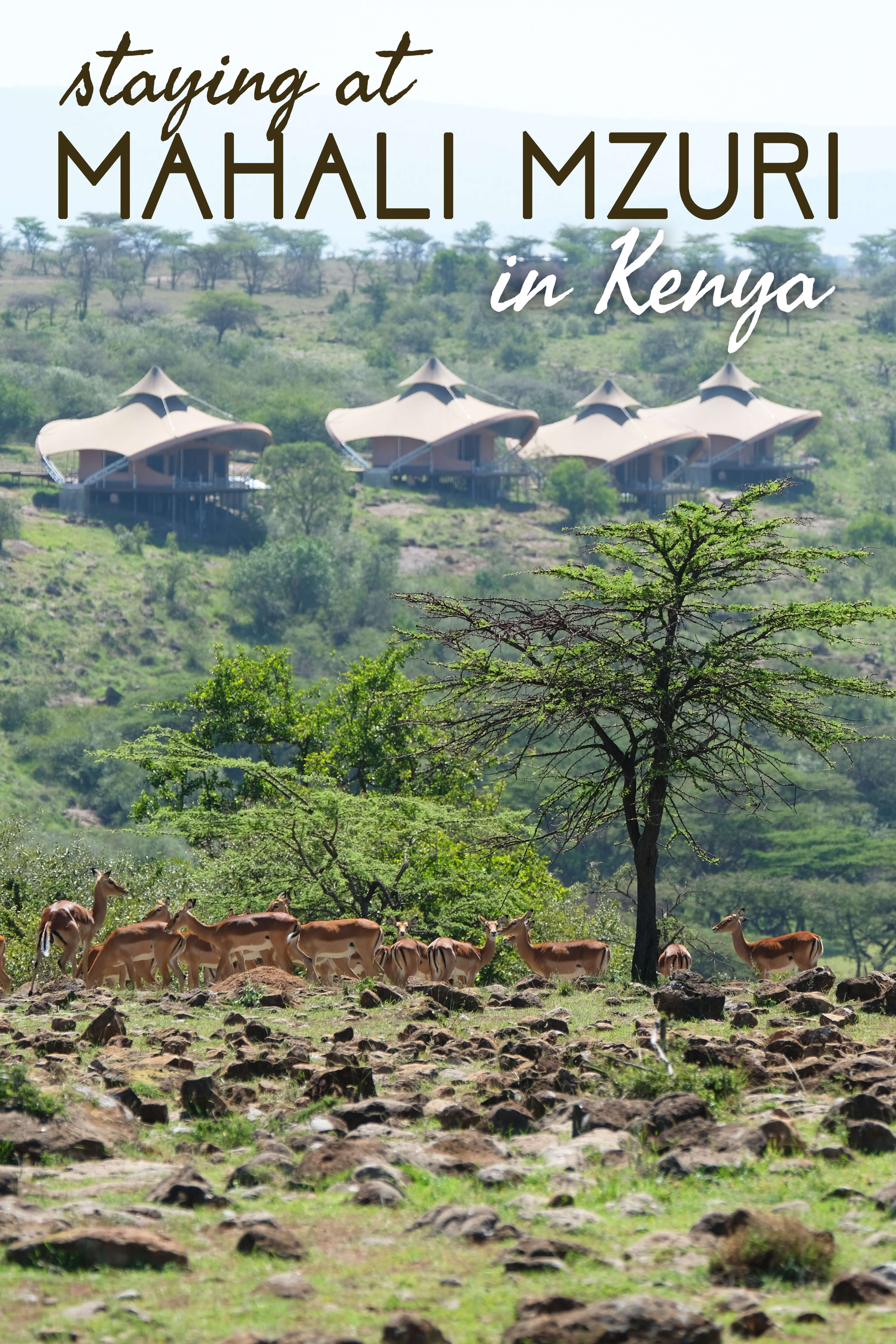 Thank you to Mahali Mzuri for hosting me during my stay. As always, thoughts and opinions expressed here are entirely my own.
Mahali Mzuri means "beautiful place" in Swahili, but the phrase hardly does justice to what you'll see at Mahali Mzuri in Kenya. This luxury safari camp is part of the private Olare Motorogi Conservancy, located in Kenya's Maasai Mara National Park.
Easily one of the most breathtaking places in Africa, the camp is owned by Sir Richard Branson. This guy has been to every corner of the planet and has properties in some of the most exclusive, enchanting spots. Of course, I couldn't resist checking out the remote African area that caught his eye.
Here's my experience staying at Mahali Mzuri in Kenya.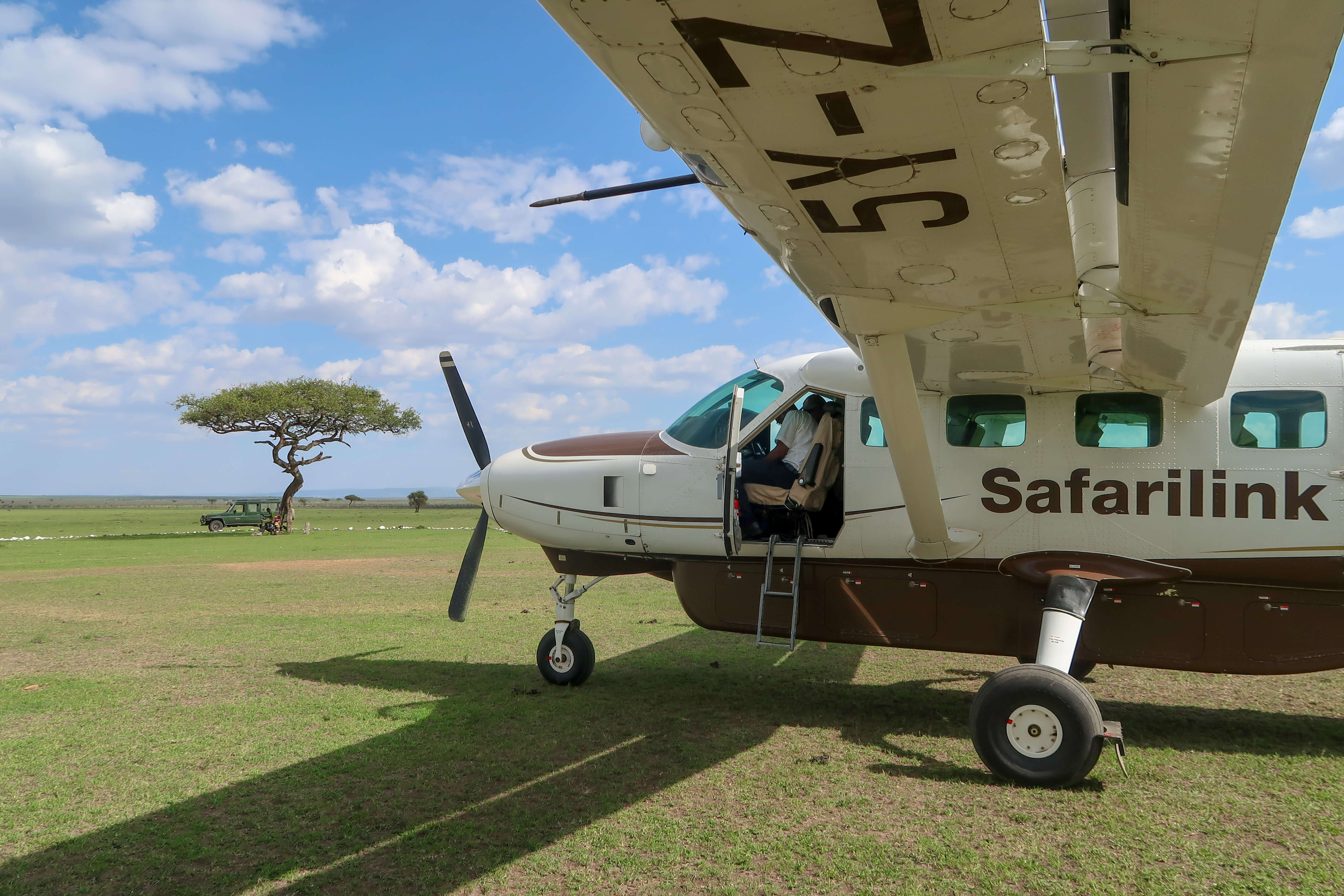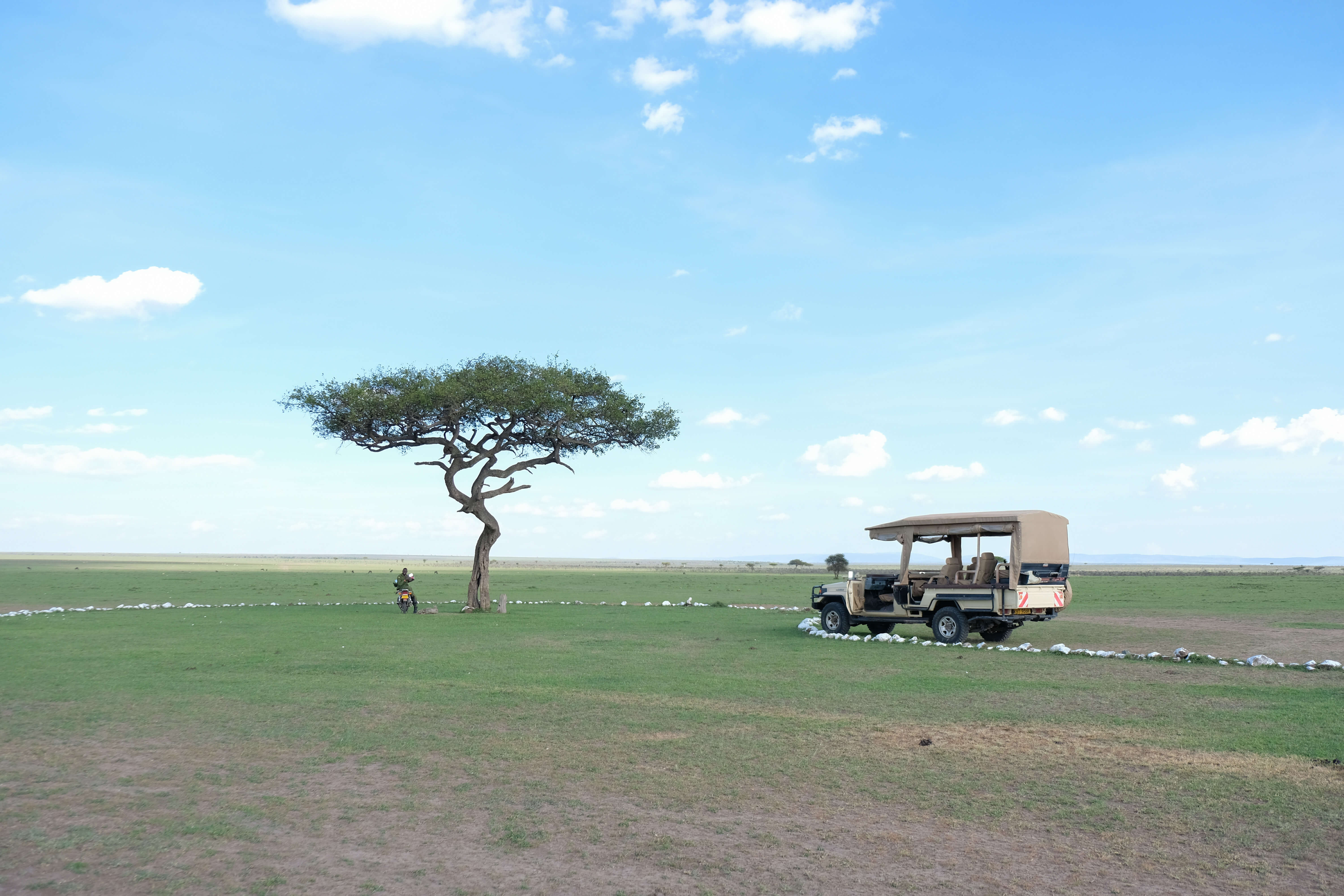 Getting There
The best way to get to the camp is to fly into Wilson Airport in Nairobi. From there, Mahali Mzuri is 150 miles (240 km) away.
If you don't mind small planes and want to be a bit closer, the Olare Orok airstrip is serviced by Safarilink Aviation, Air Kenya, and Governors' Aviation. You can also check out the Mara North airstrip, which is an hour's drive from the camp, and you can find flights there from Safarilink Aviation or Air Kenya.
This flight, unfortunately, had a seriously small baggage weight allowance. I had to leave behind my tripod and a few other items, so be sure to plan in advance so you don't have to shuffle your gear at the airport.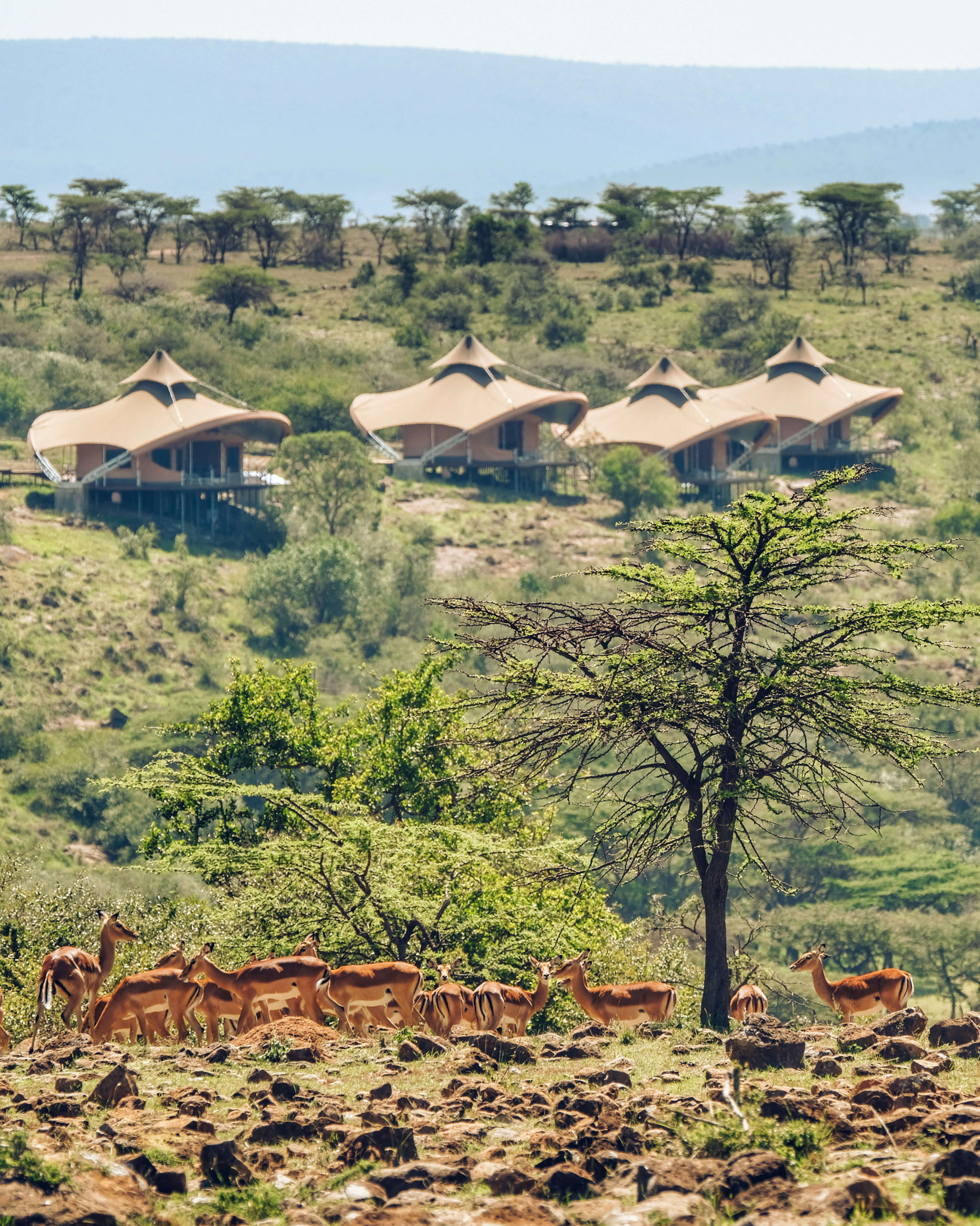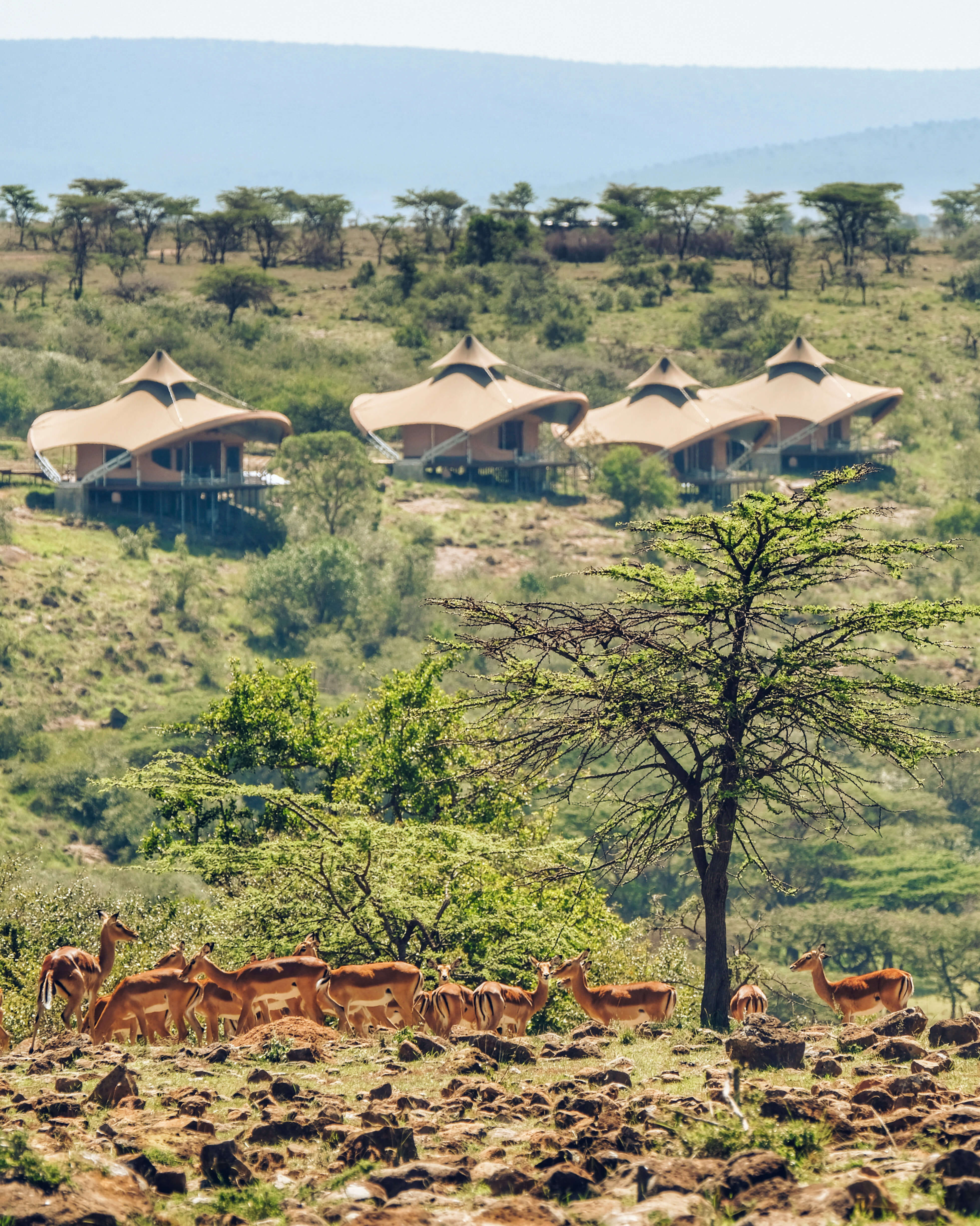 The Hotel
Named the favorite safari camp by Condé Nast Traveler, Mahali Mzuri in Kenya is a twelve-tent luxury safari camp. It only accepts a couple of dozen guests at any time and is all-inclusive of food, drinks, and even laundry — so you get the VIP treatment at every step.
Offering a cozy lounge with a fireplace and an infinity pool, the main tent is the perfect place to unwind. It's also the place to be if you're hungry! The area features an over-size communal dining table for sharing safari tales and admiring the view.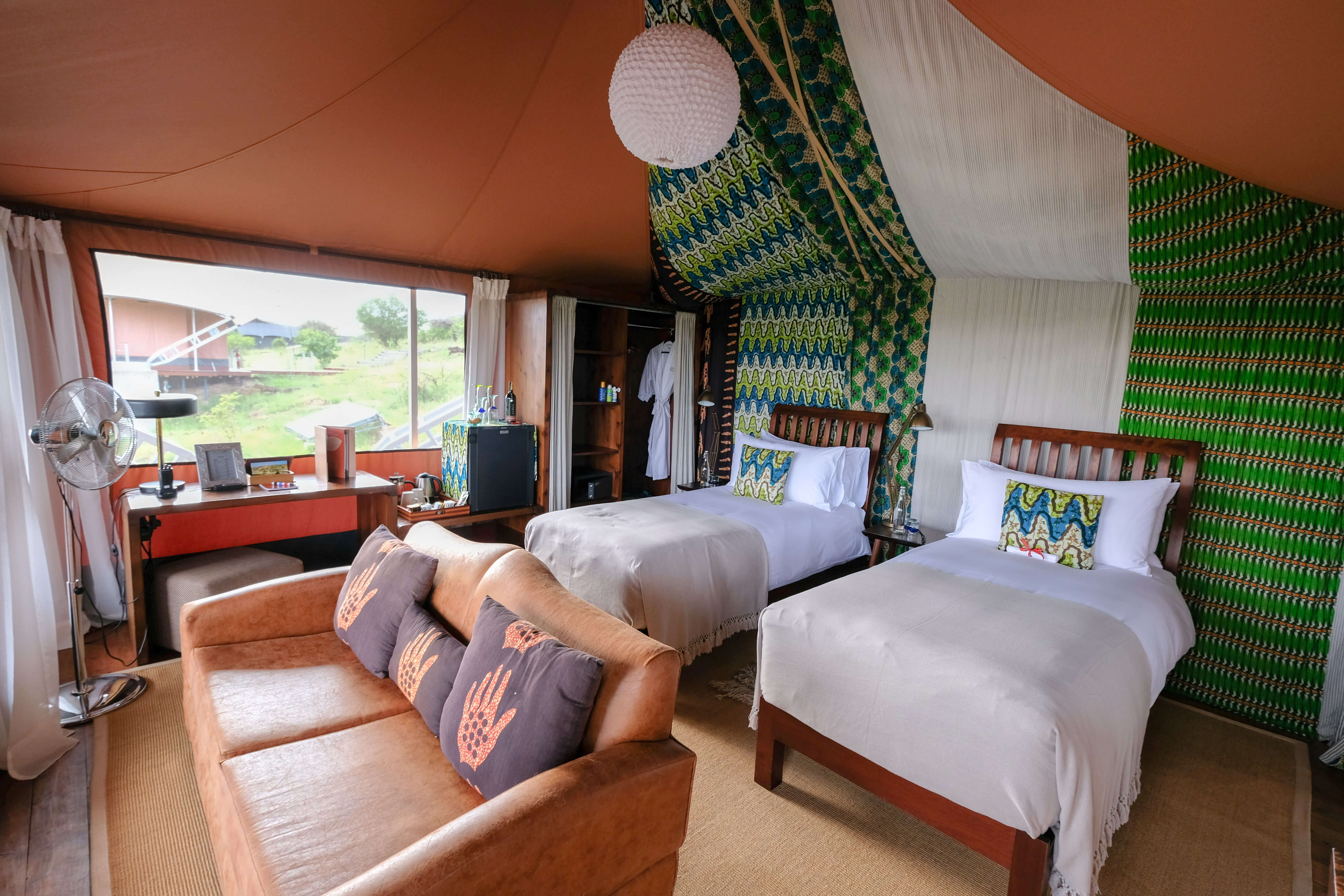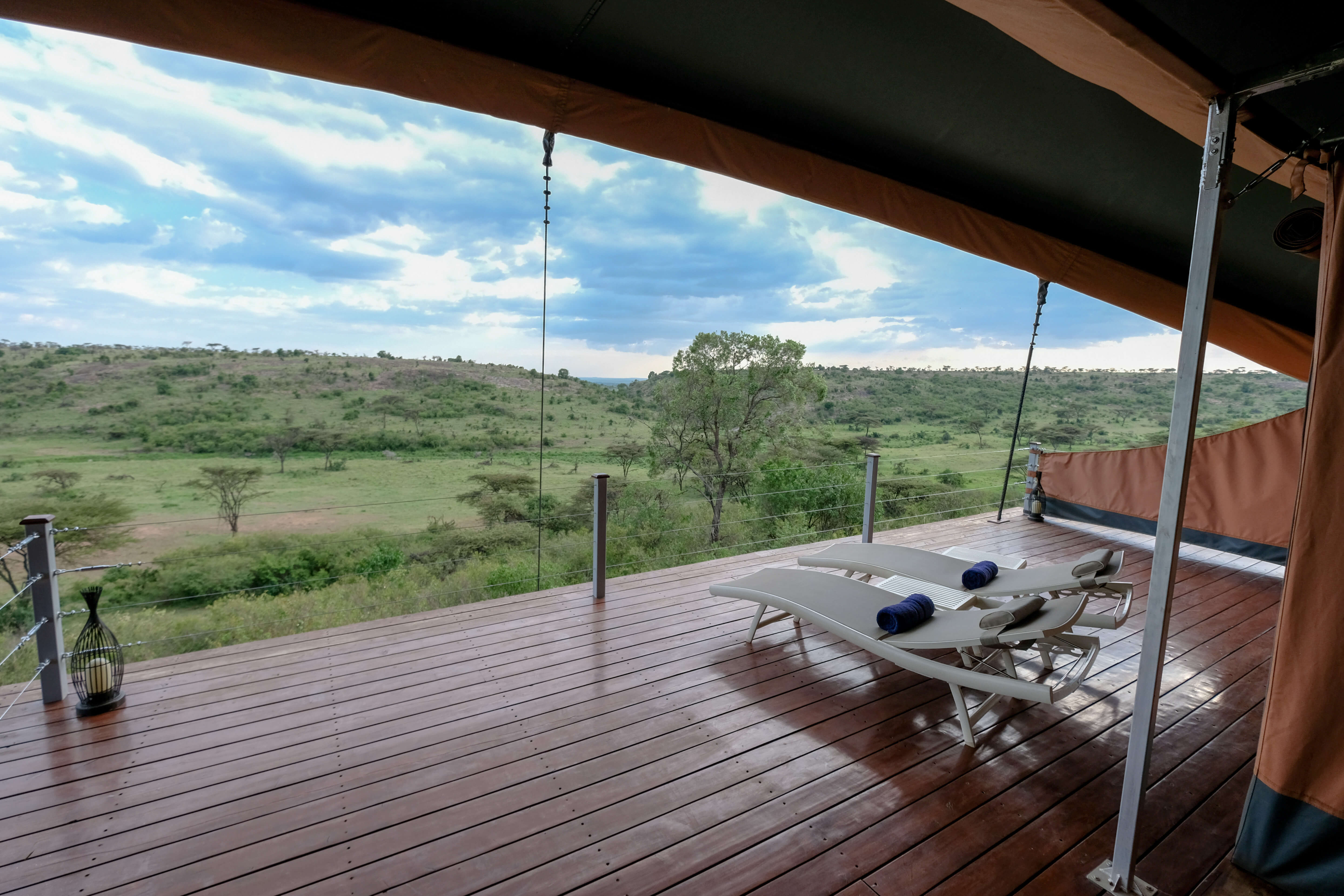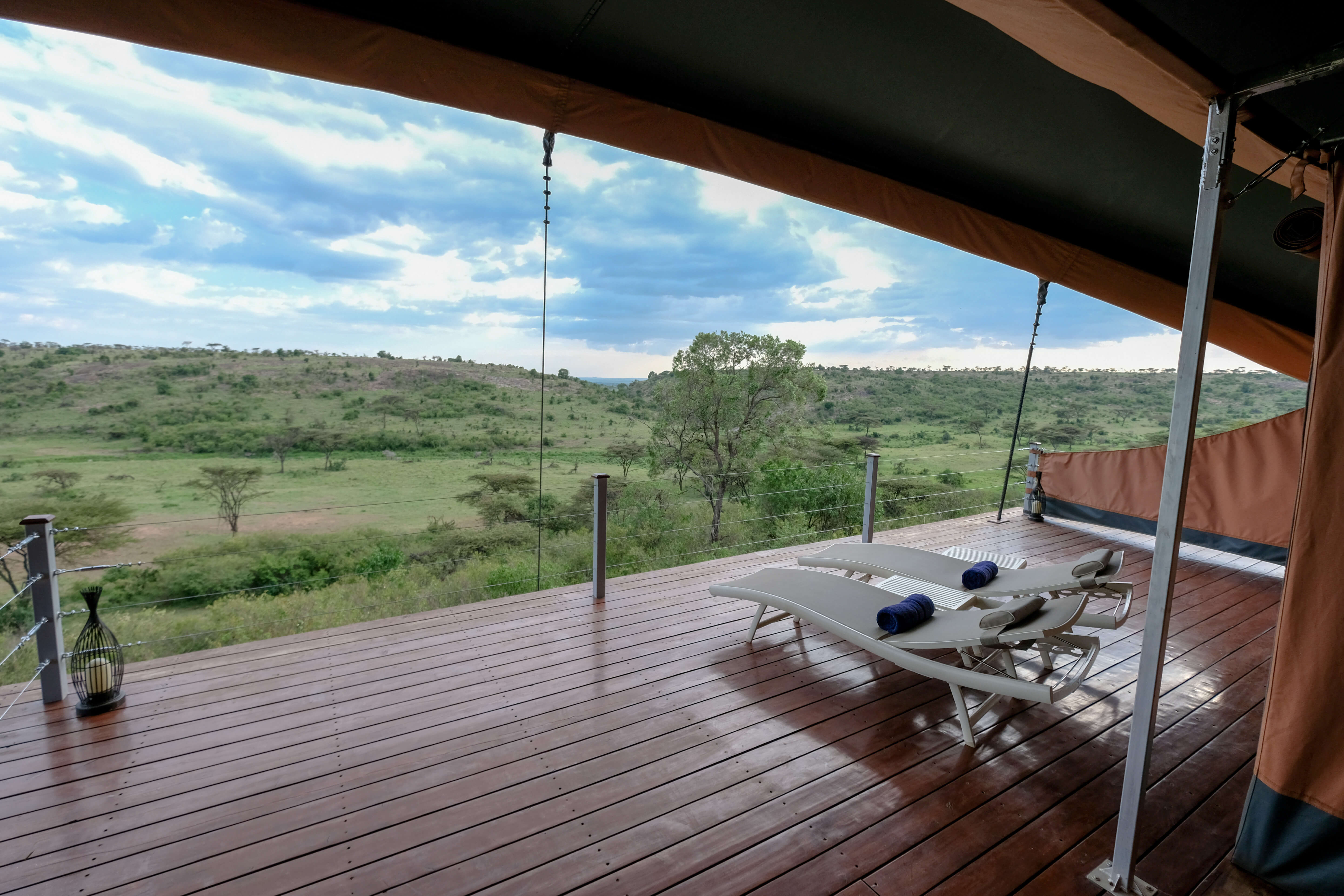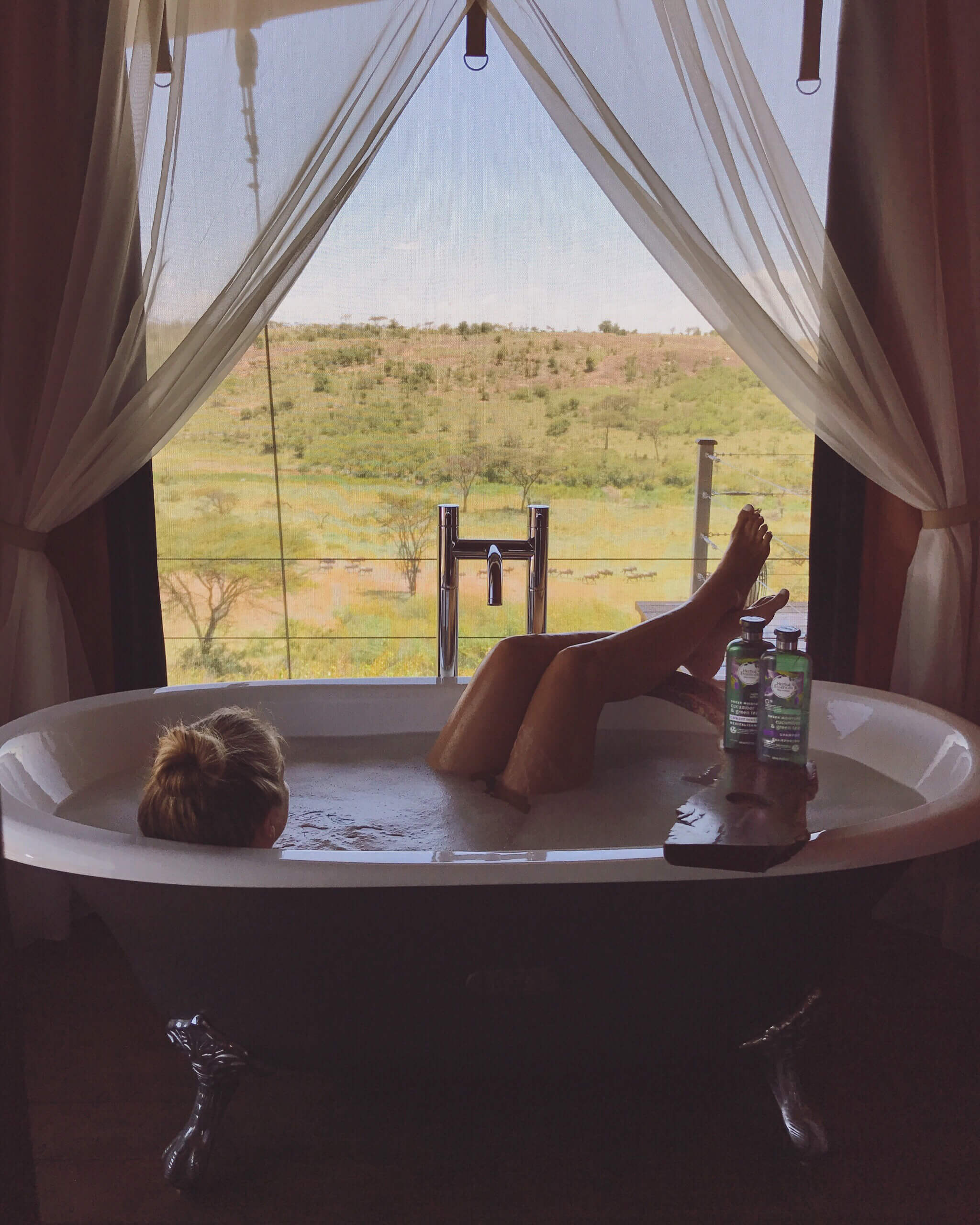 Luxury Tents
There are six luxury tents on either side of the main tent. You can choose from ten different suites with king or twin beds. If you're ready to treat yourself, you also have the option of a couple of upgraded four-post king bed tents.
And trust me; this place puts the glam in glamping. The tents impress at every turn, but you'll hardly notice your room when you're taking in the ground-to-sky vista of this truly awe-inspiring land.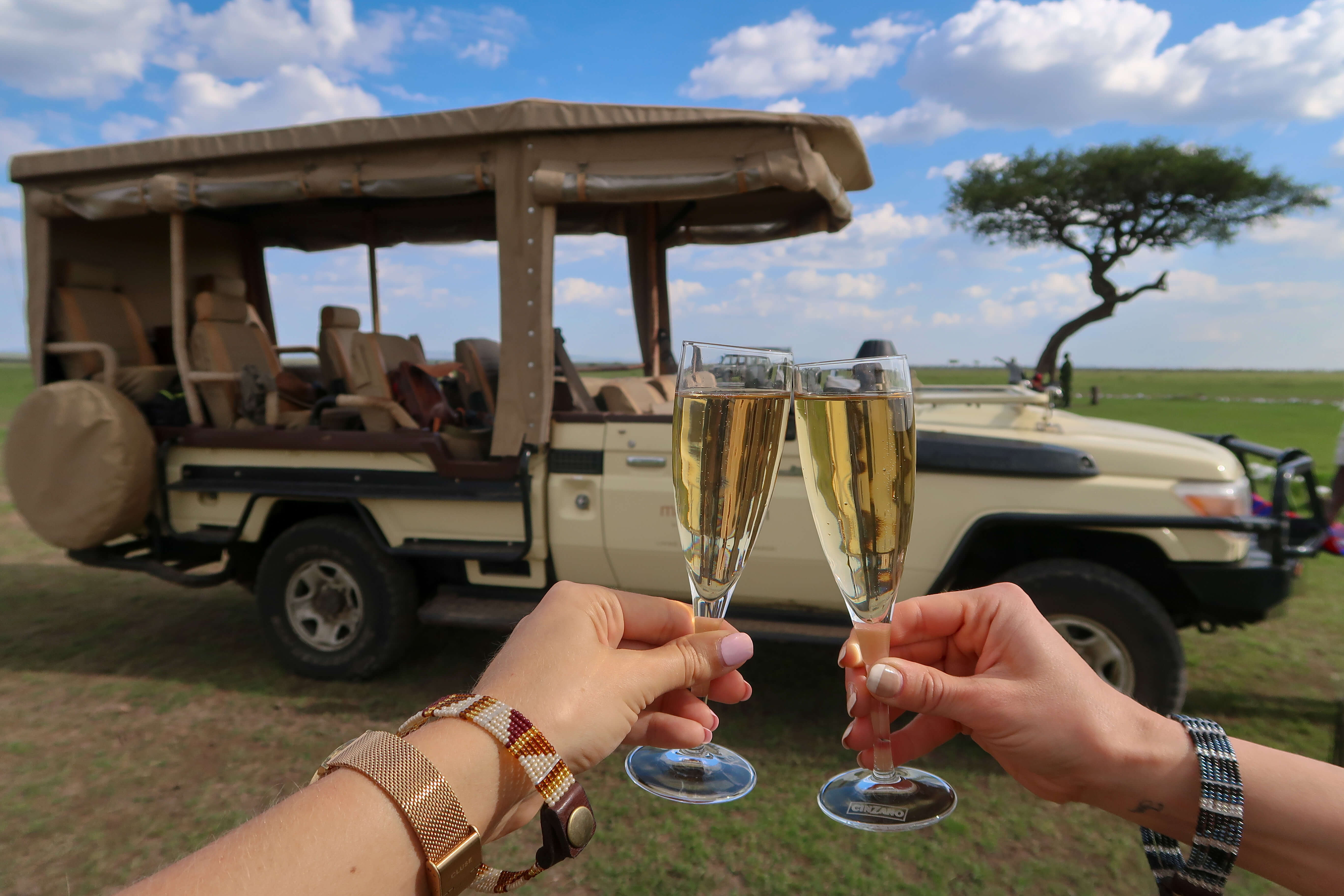 Food + Drink
With top-notch in-house chefs, Mahali Mzuri is the best place to sample the greatest pan-African dishes. From bush BBQs to champagne picnics to your classic international faves, the camp has you covered.
All meals and nonalcoholic drinks are included in the cost of your stay, and they're great at dealing with any special dietary needs, so just let them know in advance.
Each day starts with travelers meeting up at the communal table to chat about the day's adventures while digging into the continental buffet of hot dishes and fresh bread.
Mahali Mzuri offers lunch on the main deck à la carte or at the pool; and for dinner, you can chat at the communal table, find a private table in the bush, or head back to your room to chill with some room service.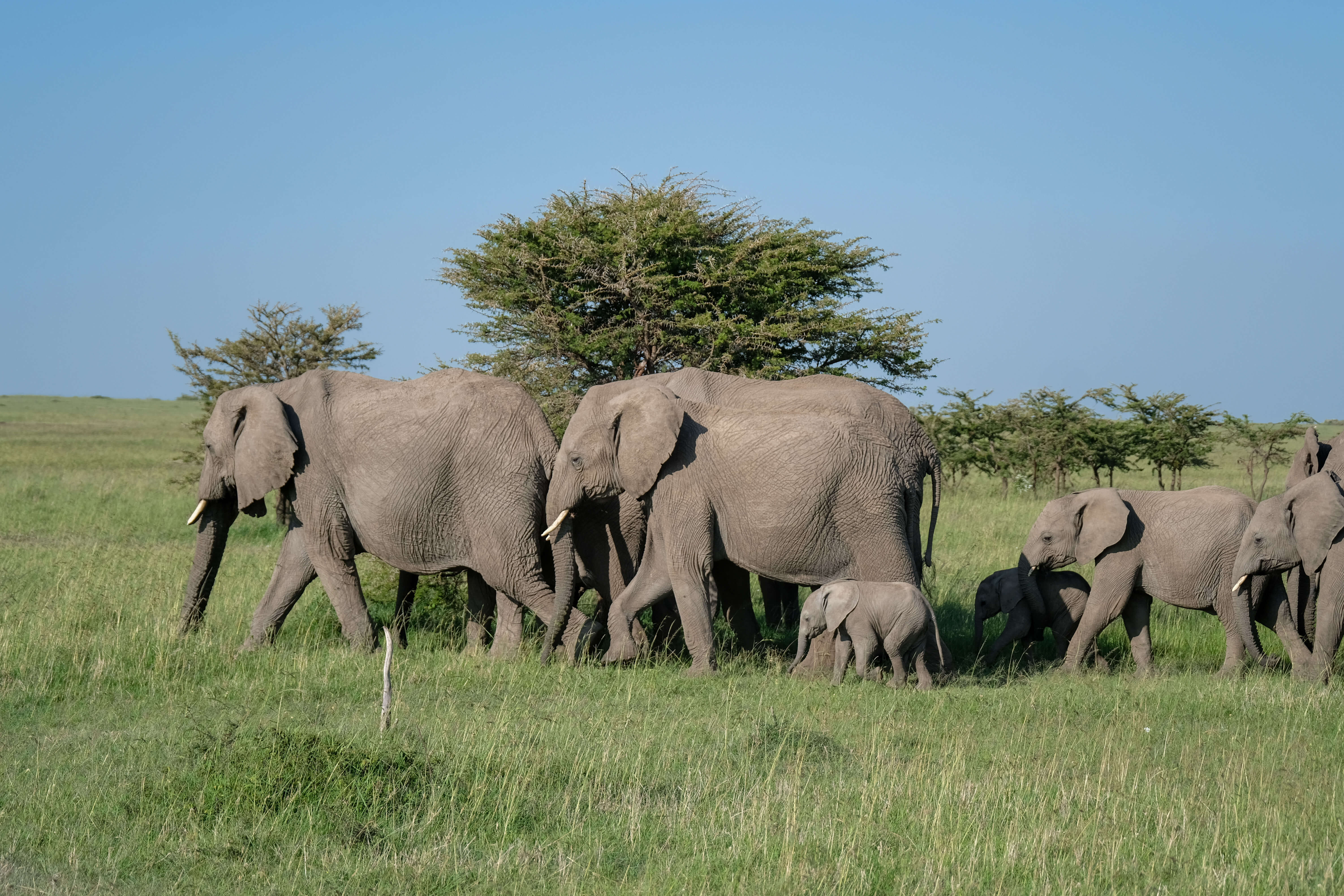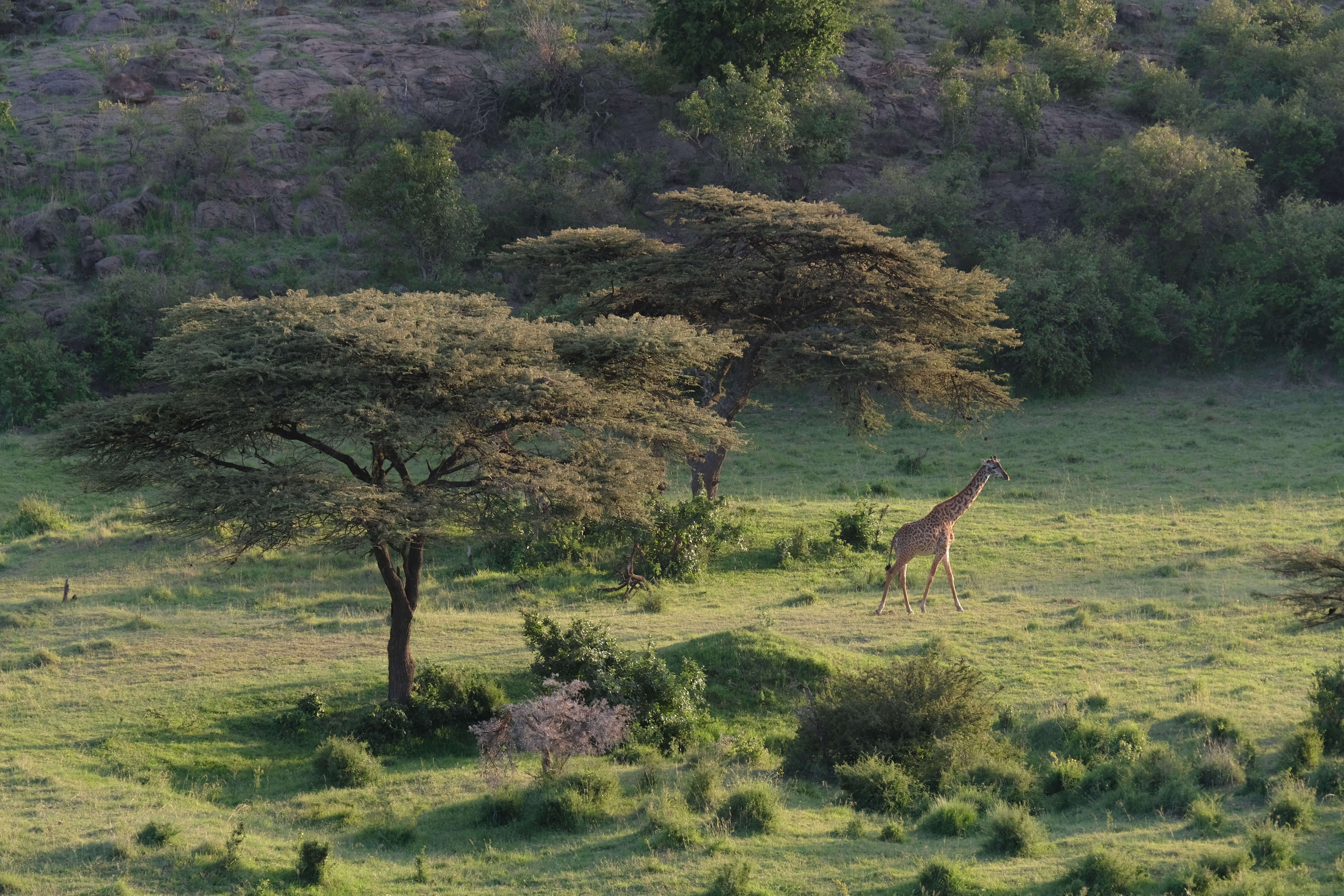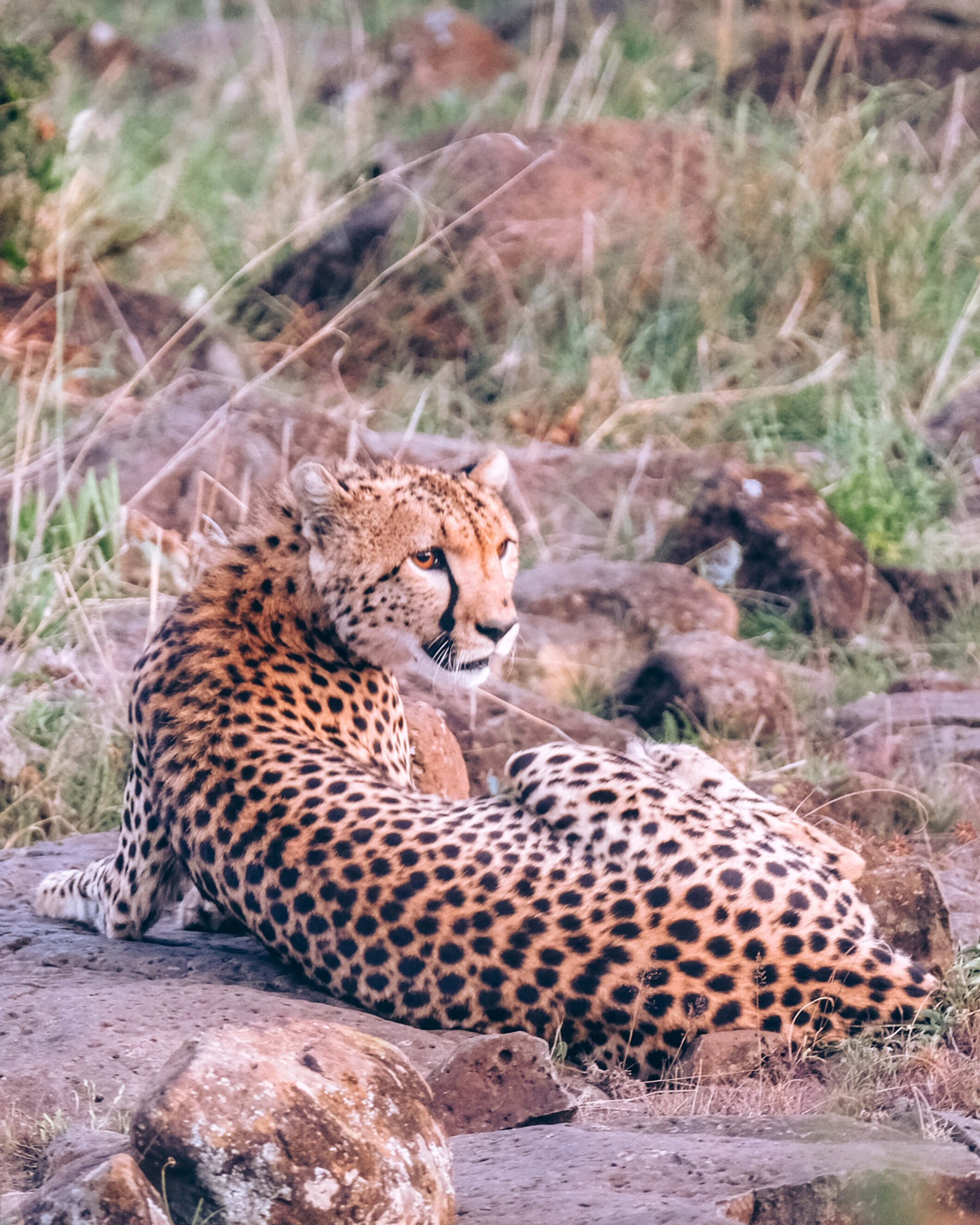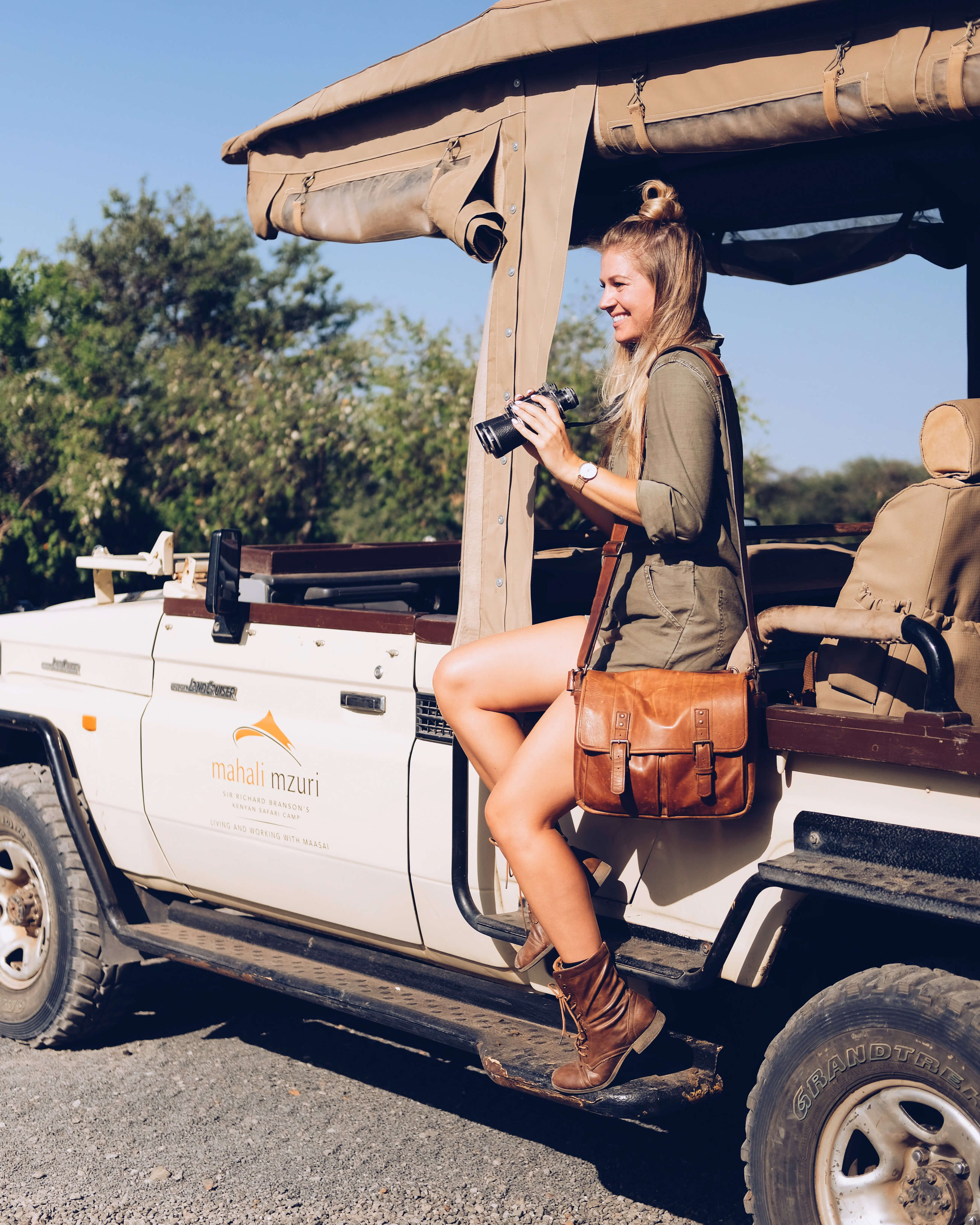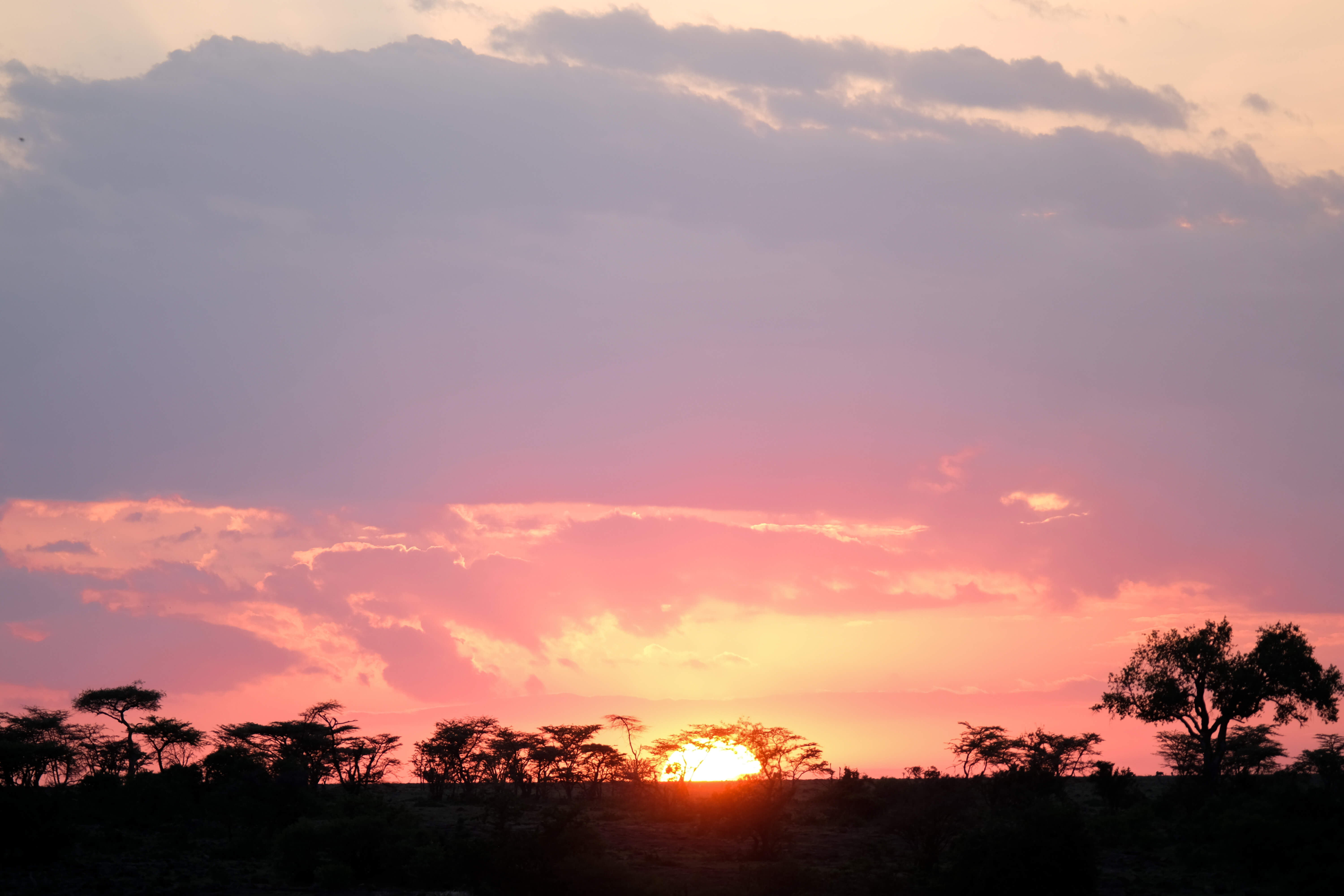 Activities
Mahali Mzuri offers twice-daily game drives, which were the highlight of my experience. The sights on this once-in-a-lifetime excursion were absolutely incredible. I saw something new every time, and the night drives were magical. The camp also offers customized trips and private hires, which are well worth looking into.
When you're ready to put your feet up, the Nasaro spa is the place to be. It uses ethical African treatments and offers a full range of options.
Last but not least, you can't go to Kenya without visiting a Maasai community. The village is only ten minutes from Mahali Mzuri, and it will give you a glimpse into traditional Maasai life.


More Information
Hotel: Mahali Mzuri
Location: Maasai Mara National Reserve, Kenya
Accommodation: Glamping, Luxury, Safari
Price Range: $$$