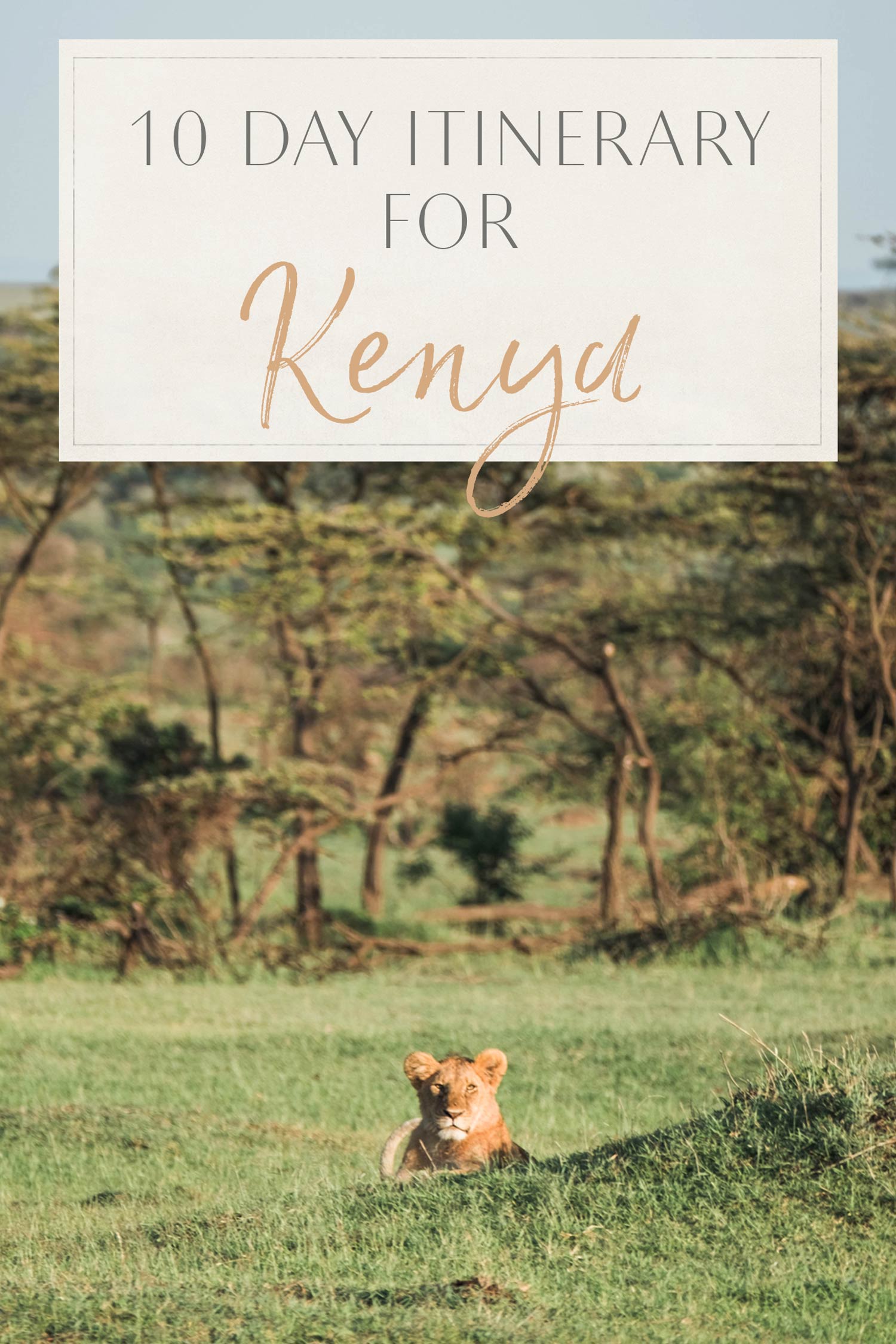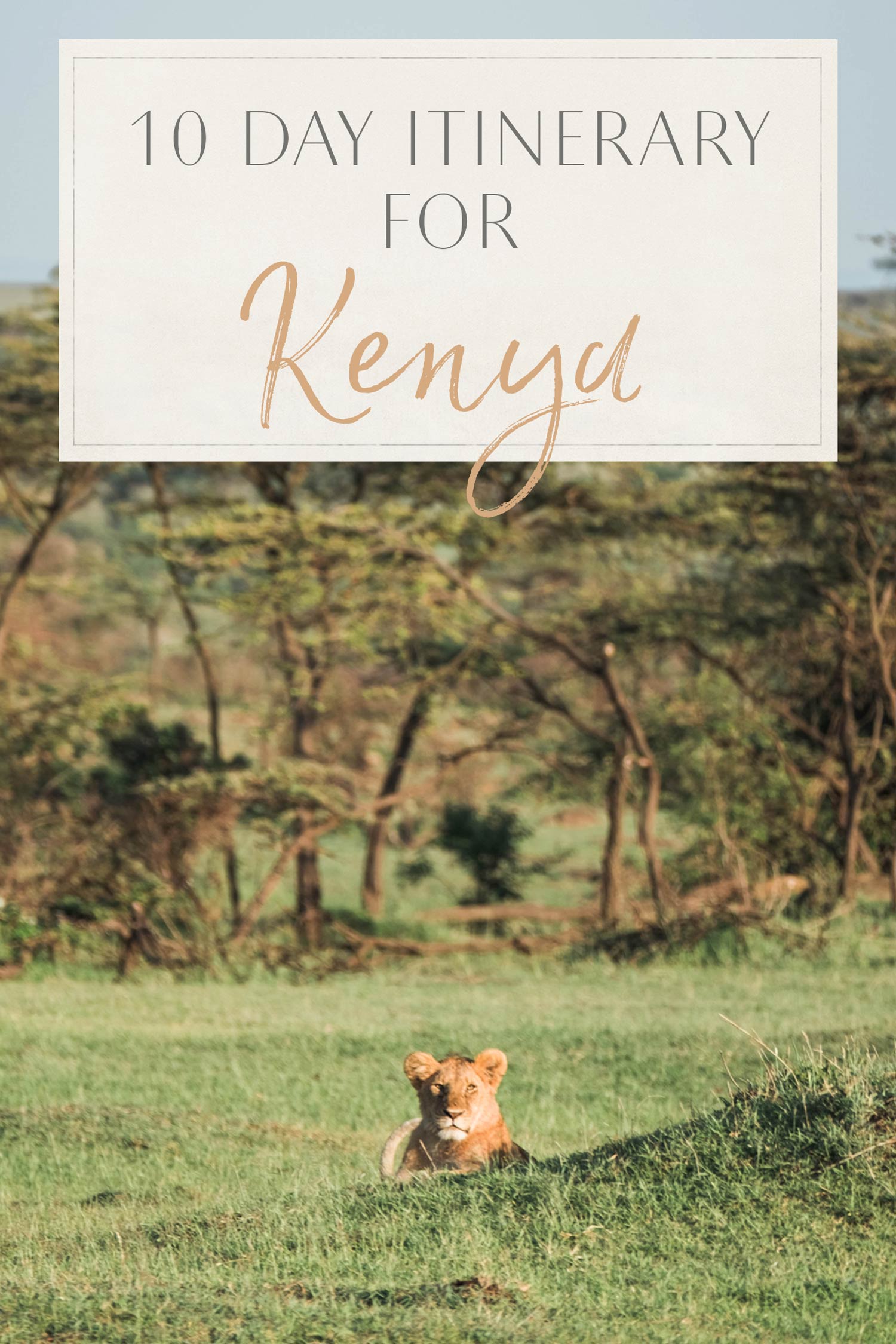 Kenya is one of the top destinations in Africa. It's home to unforgettable safaris, unspoiled beaches, diverse landscapes, and one-of-a-kind hotels. With so much to see and do in the country, planning an itinerary can feel overwhelming. For my first trip to Kenya, I decided to focus on some of my big bucket list items.
I wanted to go to the famous Giraffe Manor, visit a Masaai tribe and experience Kenya's world-famous savannah—the Masaai Mara!
Ready to see what Kenya has to offer? Here's my 10-day itinerary for Kenya!

Kenya Itinerary Overview
Day 1: Giraffe Manor

Day 2-3: Nairobi

Day 4-6: Mahili Mzuri

Day 7-9: Cottar's Camp

Day 10: Nairobi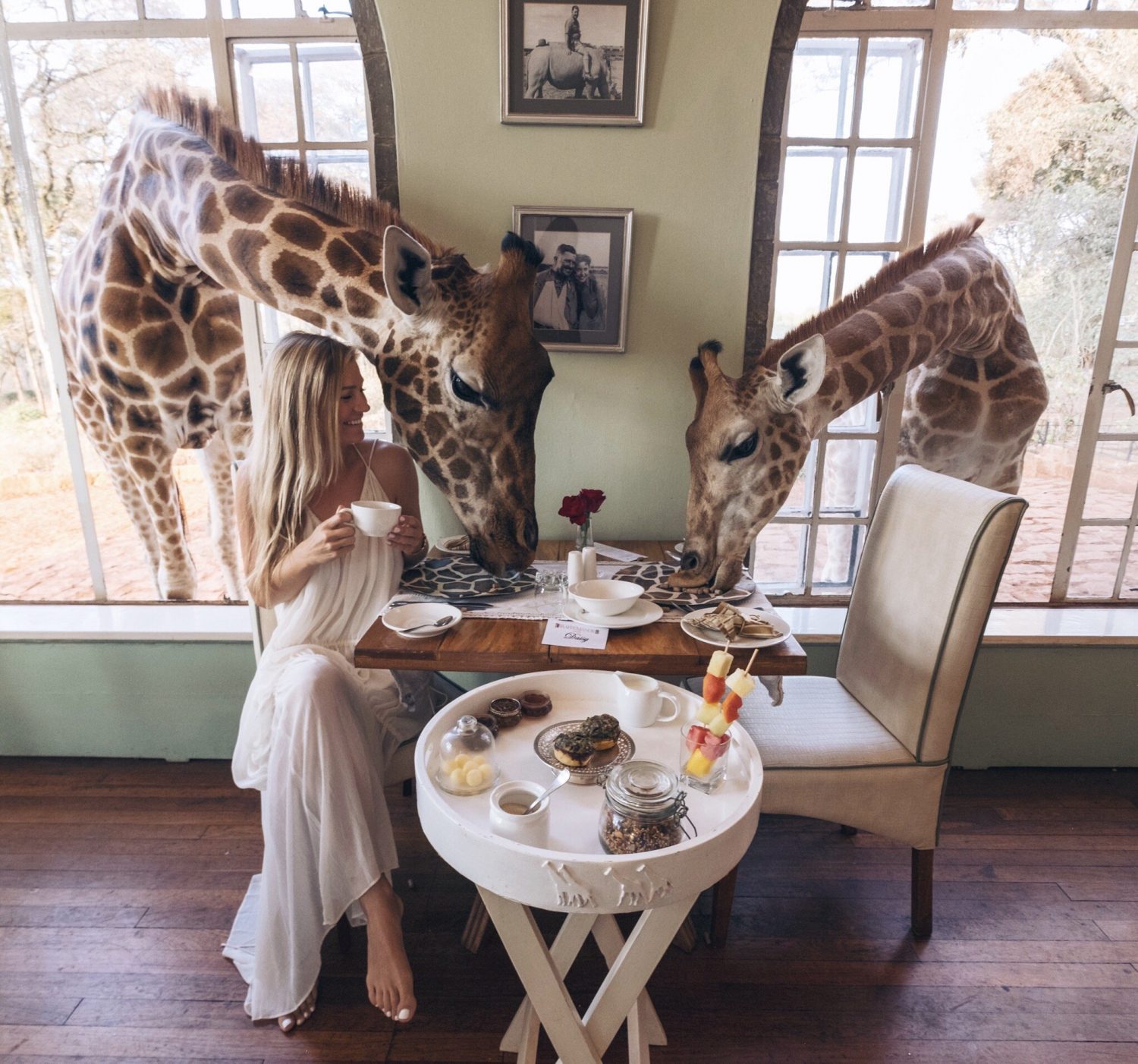 Giraffe Manor
Day 1: Giraffe Manor
Fly into Nairobi and drive to Giraffe Manor
Nairobi is the capital city of Kenya and is full of delicious restaurants, Insta-worthy cafes and a growing digital nomad community. When you arrive, you can buy a local sim card at the airport and request an Uber.
I wouldn't recommend renting a car unless your comfortable driving in chaotic conditions. The city is notorious for its traffic jams, and not everyone obeys the rules of the road.
Giraffe Manor is only a 30-minute drive from the airport, and Uber rides are quite an affordable way to get around. If possible, try to book a flight that lands in the morning or early afternoon so you have enough time to soak up the full Giraffe Manor experience!
Once you arrive, you'll check into one of Kenya's top hotels—Giraffe Manor is famous around the world for its herd of endangered Rothschild giraffes that often peek their heads through the hotel windows in search of a snack.
While it is a luxury hotel, having breakfast with giraffes is a once in a lifetime experience!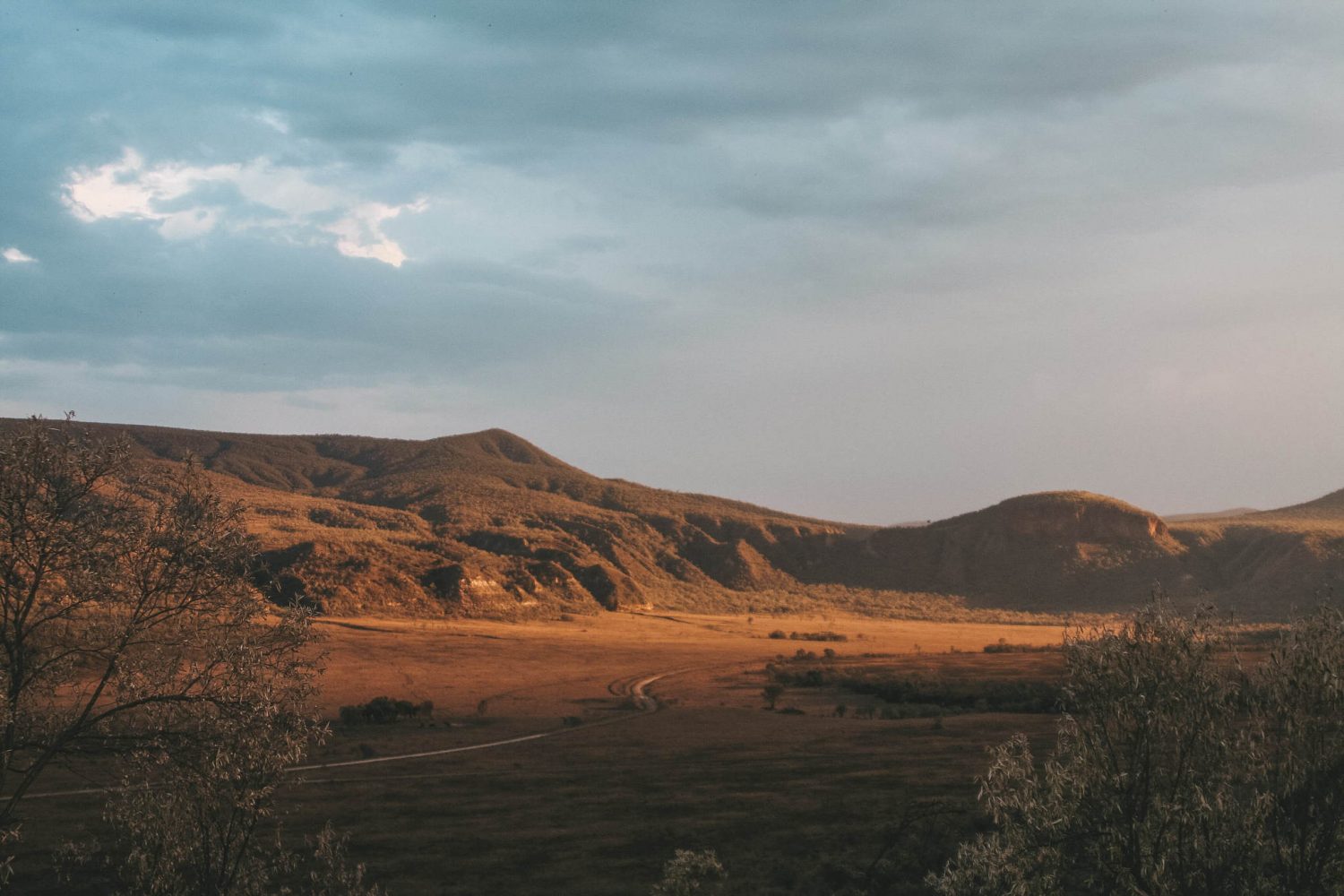 Hell's Gate National Park
Day 2-3: Nairobi
Head back to Nairobi
After spending a night at Giraffe Manor, head back to Nairobi and discover Kenya's bustling metropolis. If you want to soak up the nightlife and be a short Uber ride away from the city's top cafes and restaurants, book a hotel in the trendy neighborhood of Westlands.
For those looking to splurge, check into the 5-star Villa Rosa Kempinski Resort. It boasts a luxurious spa and a cigar lounge!
If you're looking for something more low-key, there are tons of excellent apartment options on Airbnb!
Once you're checked in, take an Uber to Nairobi National Park. It's only 30-minutes from the city and has an incredible Safari Walkway. It's a raised wooden boardwalk that lets you get a birds-eye view of the park's many inhabitants like cheetahs, leopards, buffaloes, giraffes, lions, and wide variety of birds.
You can also book a guided game drive from reception, or if you have a car, you can go on a self-drive through the park.
On your second day in the city, go on a day trip to Hell's Gate National Park. Named after the intense geothermal activity, it's famous for it's walking or bicycle safaris! You can hire a bike at the park's entrance and ride past herds of antelope and zebra!
With no predators in the park, you don't need to worry about a lion mistaking you as prey!
Hell's Gate also has incredible hiking routes and rock climbing. You can hire a guide for both activities at the entrance or sign up for a tour in Nairobi.

Day 3-6: Mahili Mzuri
Nairobi to Masaai Mara (Approx 5h 10 min)
Mahali Mazuri means "beautiful place" in Swahili and it lives up to its name. While getting here requires a little effort, I highly recommend staying a few nights.
Located 150 miles from Nairobi, you can take a small bush flight from Wilson Airport to get there, or you can hire a driver. If you choose to fly, keep in mind that there is limited space on the plane and there is a strict baggage weight limit!
Mahili Mazuri is made up of 12 luxurious tents, and the daily rate is all-inclusive for food, drinks, and even laundry. There's also a beautiful infinity pool and a lounge area with a fireplace.
You can go on game drives twice a day. For me, the night drives were truly magical and one of the highlights of my trip. The camp also offers customized tours and private hires which are worth looking into if you're after something more bespoke.
End of your day in the bush at the on-site Nasaro spa!
Lastly, no trip to Kenya would be complete without a visit to the Masaai community, only 10-minutes away from Mahili Mzuri. It'll give you a glimpse into traditional Masaai life.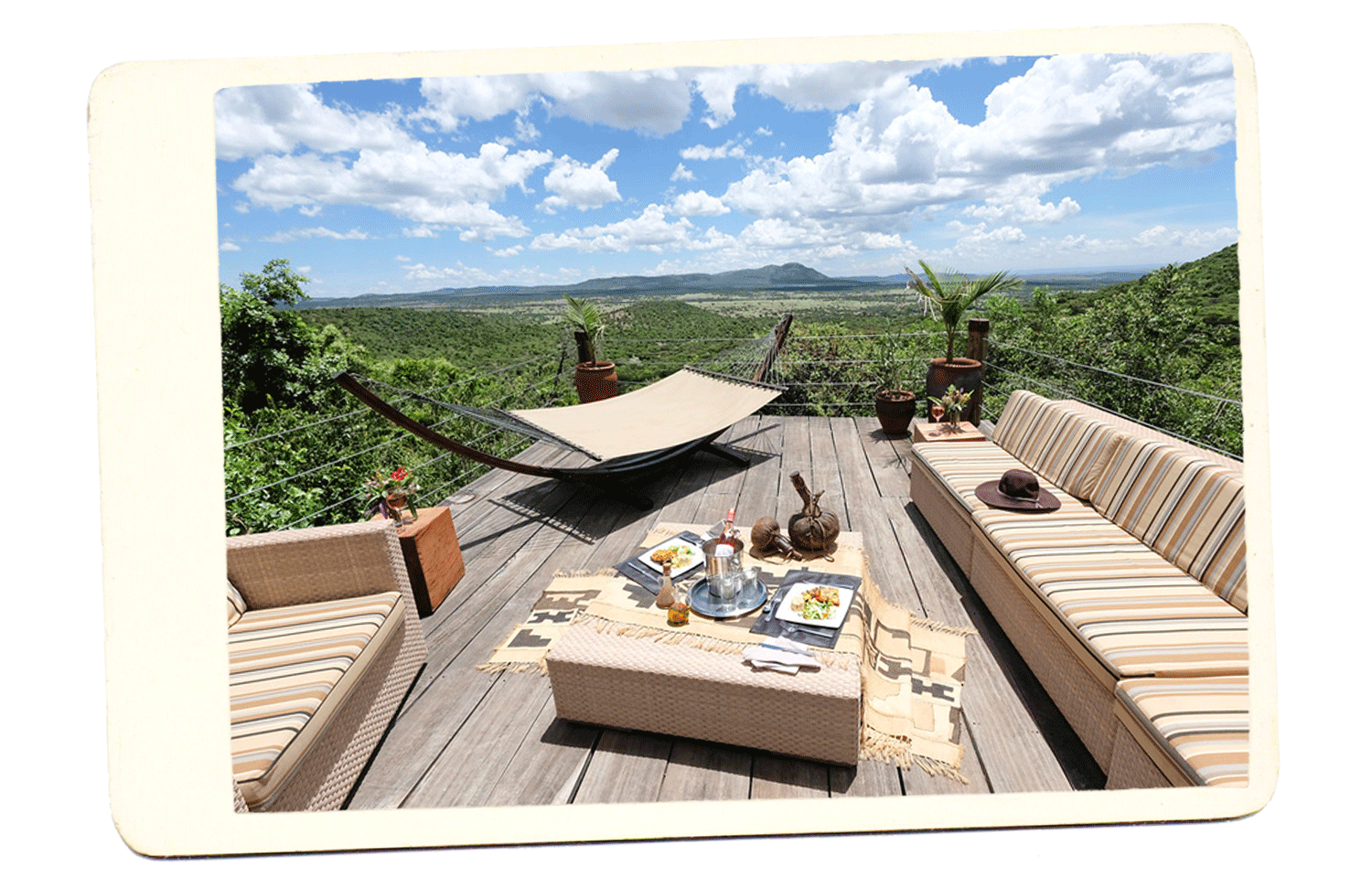 Day 7-9: Cottar's Camp
Take a short bush flight from Mahali
Hop onto another bush flight and check-in to the charming Cottar's 1920's Safari Camp. The Cottar's are known as the as the "first family" of the safari business.
It's been almost 100 years since the safari company opened for business and their themed 1920's camp is one of the best in Kenya!
Set on 6,000 acres of land, you can choose from two accommodation options: the Bush-Villa and luxury tents. I stayed in the Bush-Villa which is essentially a luxurious private home within the camp.
It comes with two main tents for food and drink, a swimming pool, and a spa area.
During the day, you can enjoy privately guided game drives, night game drives, bush walks, swimming, fishing, and cultural visits with the local Maasai people. It's also on the border of Tanzania, and we went on game drives in the famous Serengeti National Park!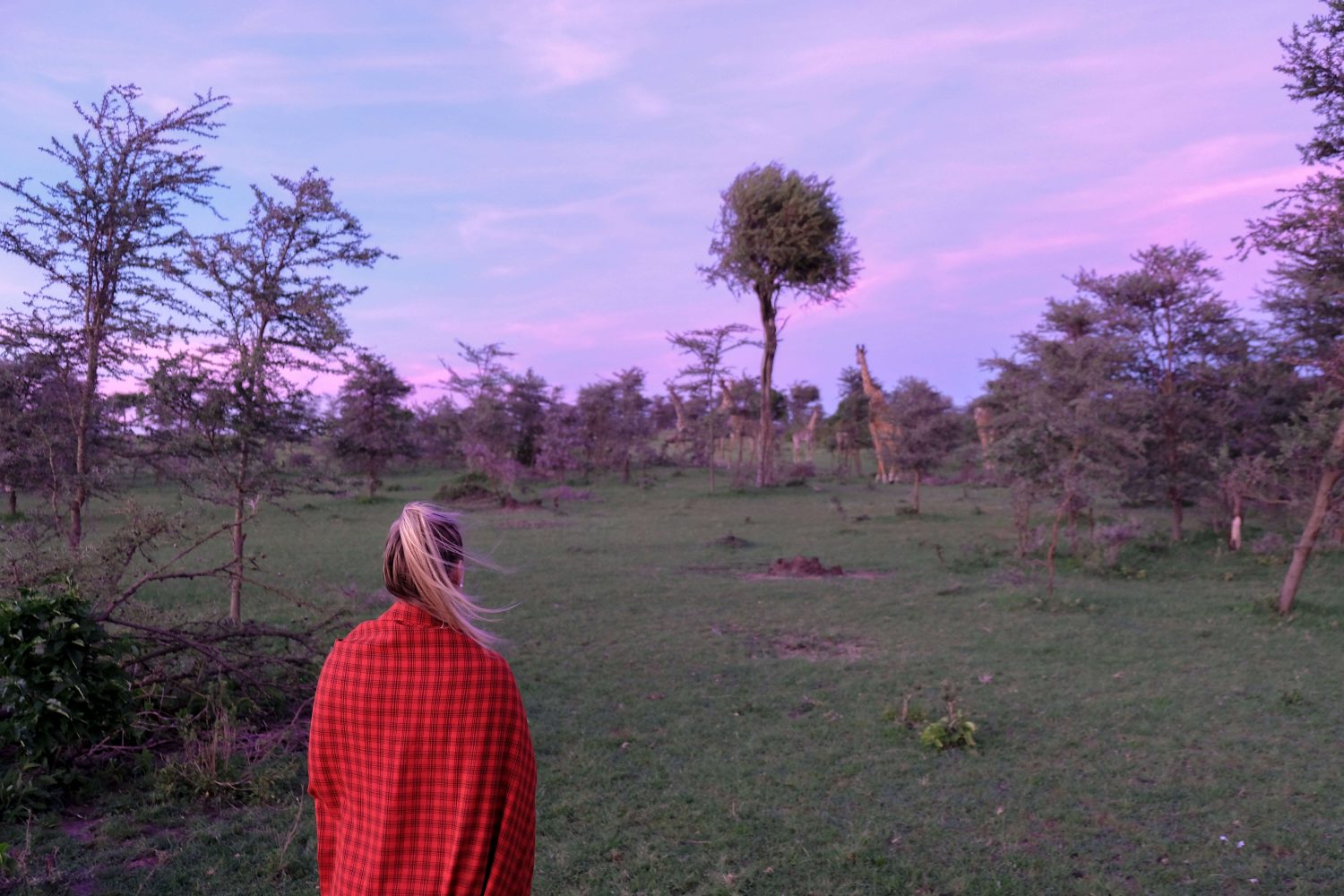 Day 10: Nairobi
Transfer back to Nairobi
And just like that, 10 days have passed by and it's time to head back to Nairobi to catch your flight back home. Don't forget to stop for lunch at one of the Ethiopian or Swahili restaurants before you leave!

Have you been to Kenya before? Do you have any tips for first-time visitors? Let me know in the comments below!