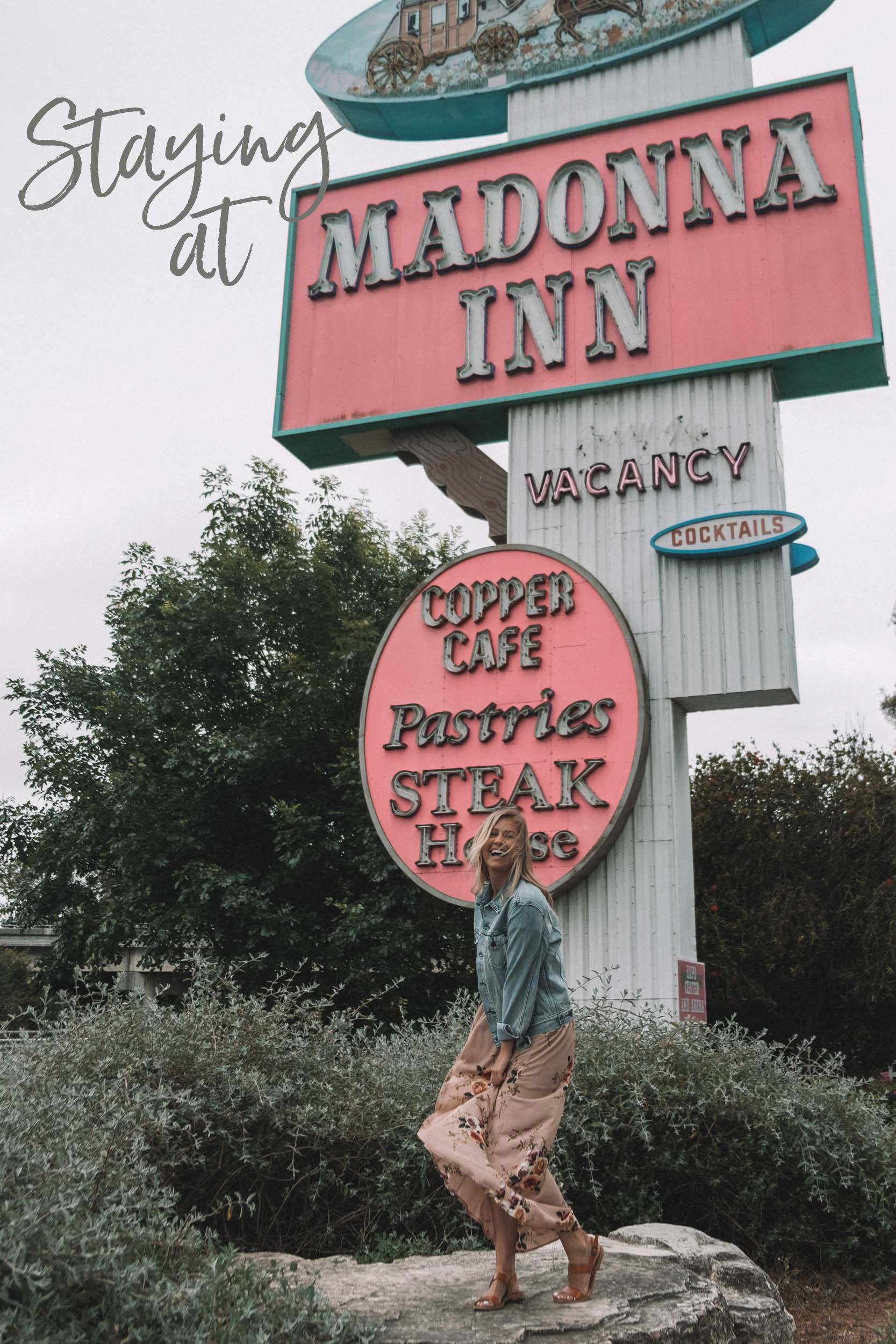 I first visited Madonna Inn a few years ago while on another California coast road trip, and I've been in love with this sparkling little jewel of a hotel ever since.
The perfect place for soaking in all things West Coast cool, this ultra-glam hotel has the decadent vibe of Vegas in the 1950s.
Ready to experience a hotel like no other? Here's what it's like staying at the Madonna Inn in San Luis Obispo.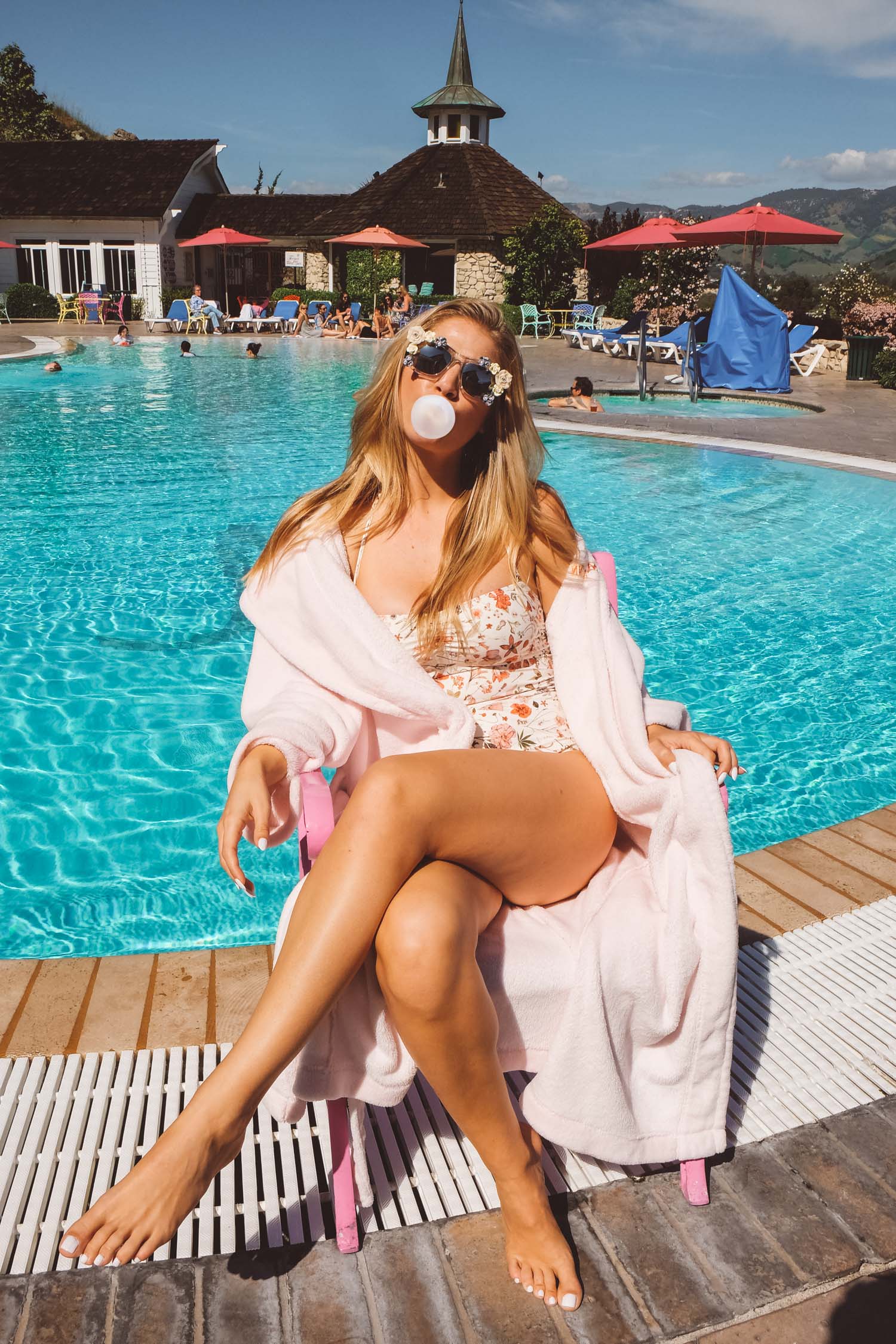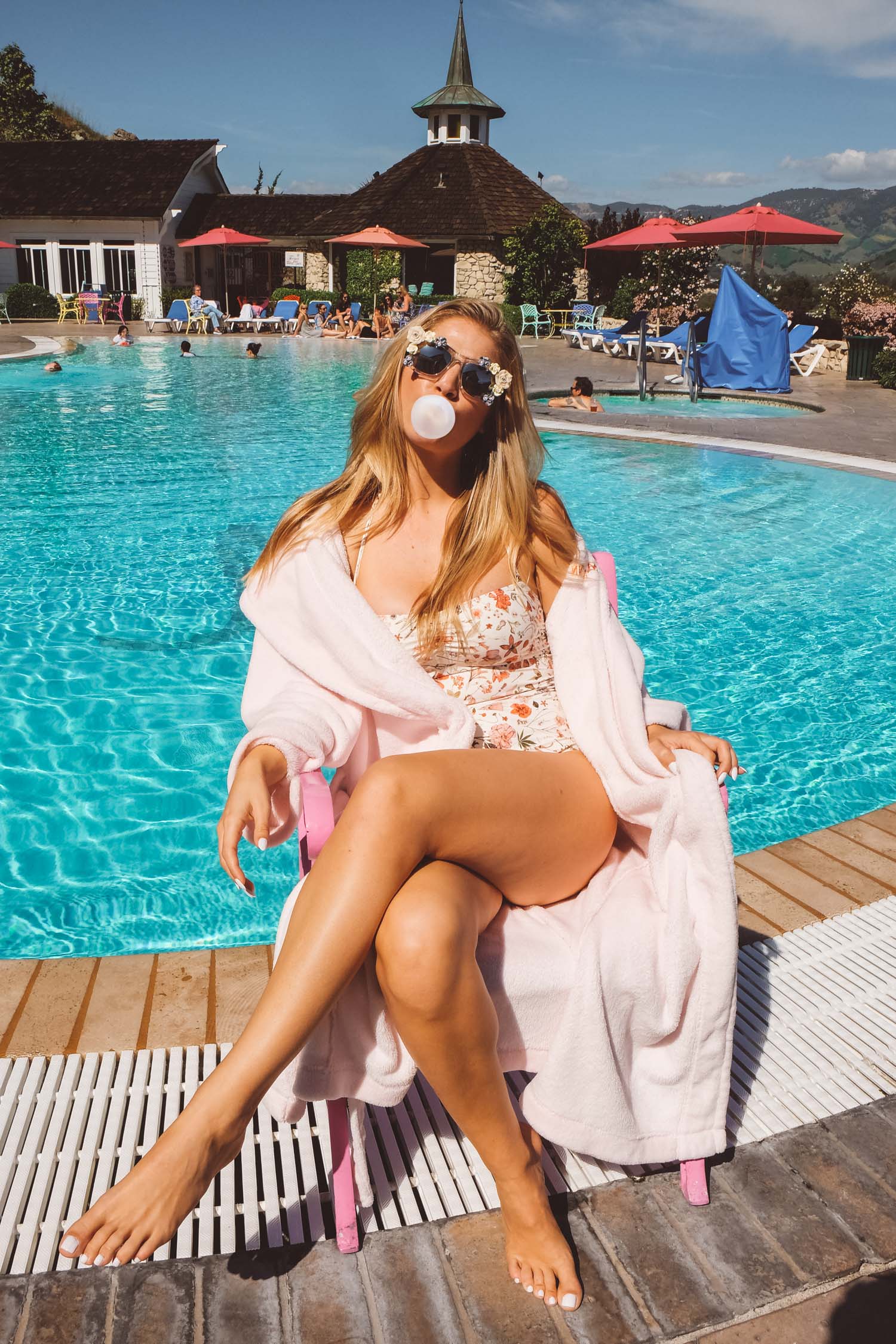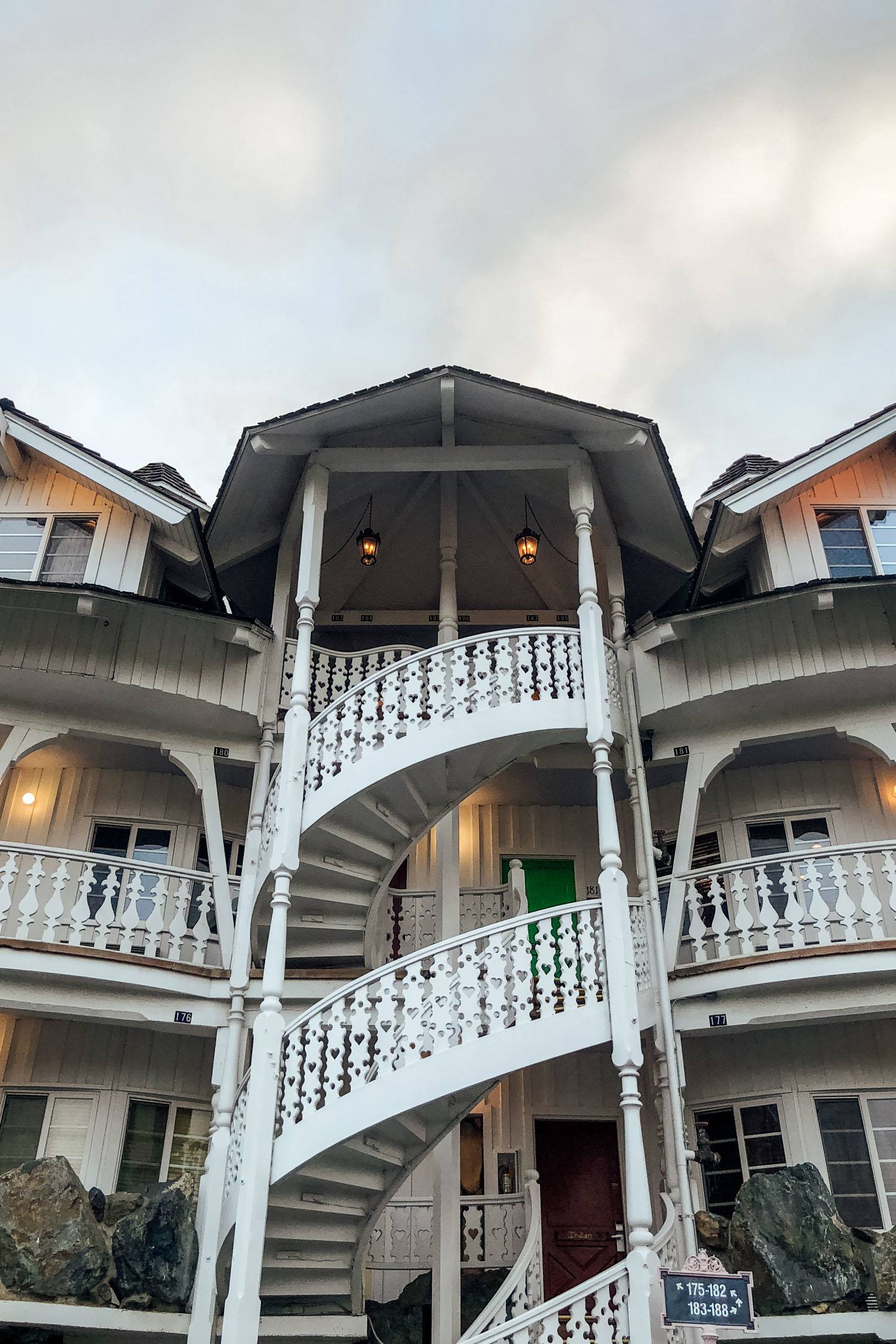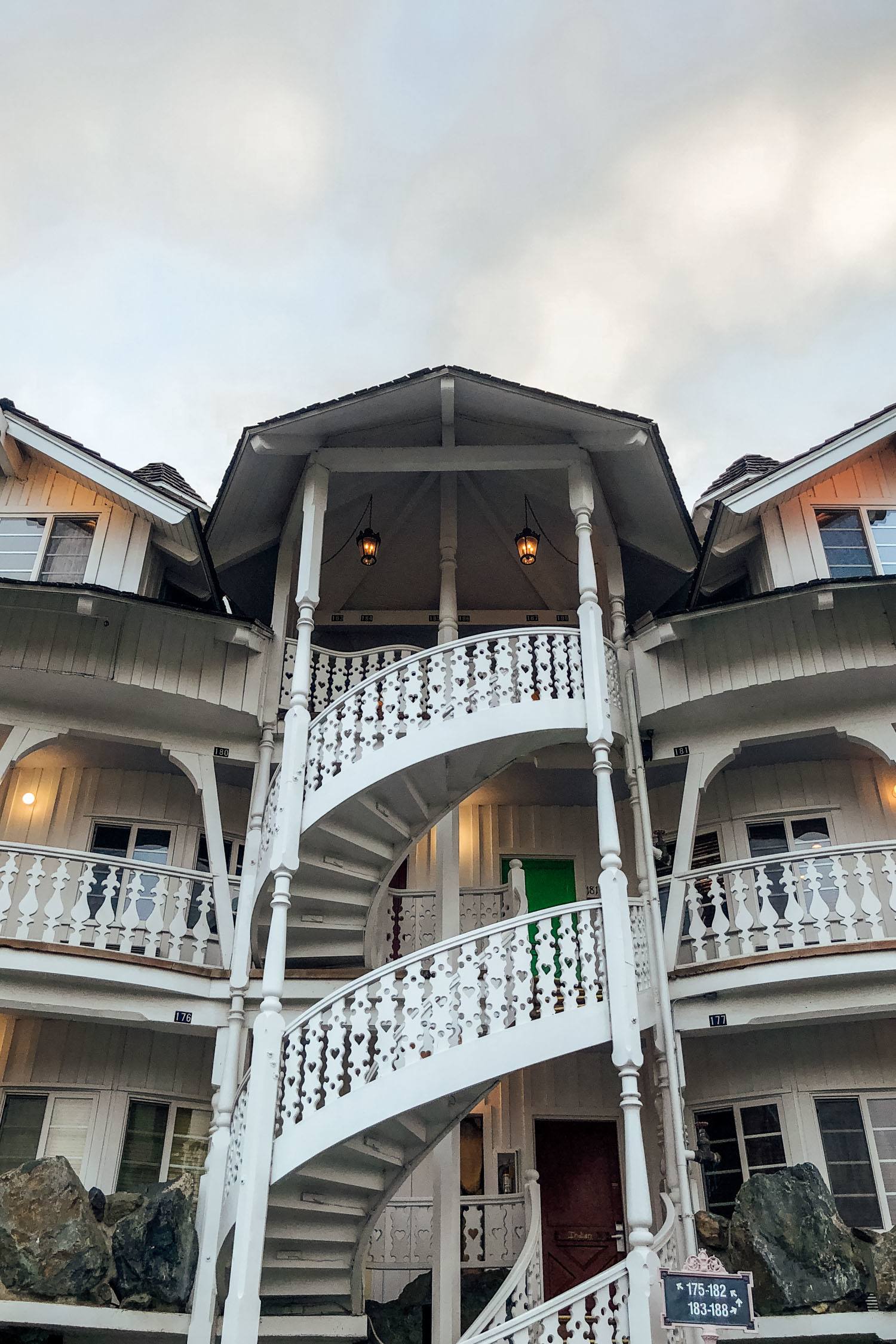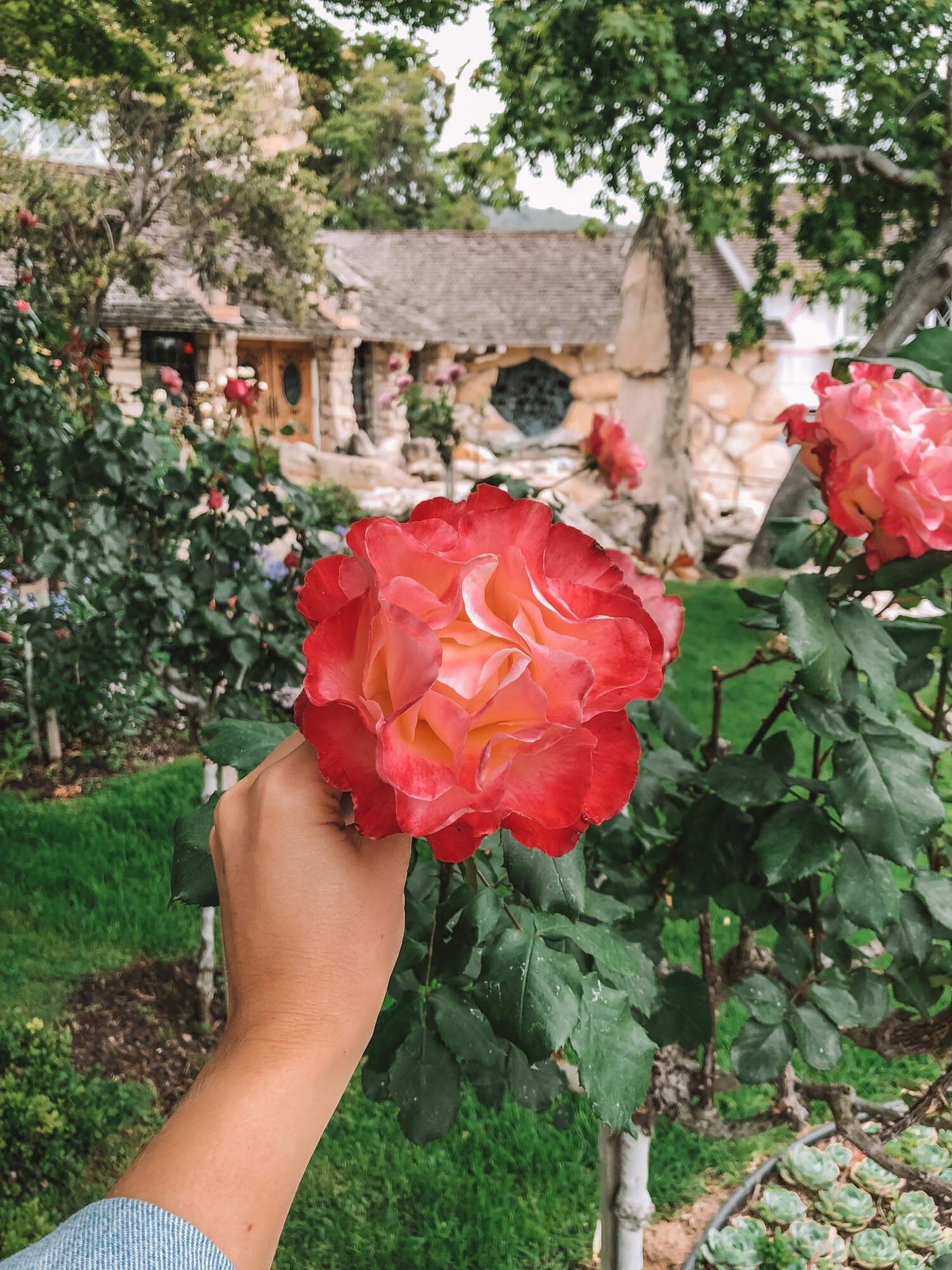 The Madonna Inn
Since opening way back in 1958, this hotel has become an iconic landmark of the central coast of California. Located about 200 miles north of Los Angeles and 220 miles south of San Francisco, the Madonna Inn in San Luis Obispo is the perfect stop on a California road trip.
Going to the Madonna Inn is more like a retreat than a hotel stay. The property has everything, including an infinity pool, Jacuzzis, fitness room, signature hot pink athletic courts for basketball and tennis, and even a picturesque 45-foot waterfall to bask beside while you soak in the sun.
When the sun goes down, you don't even have to leave the hotel to have an unforgettable night! They offer live, swing, salsa, or piano music every night of the week as well as on-site wine tastings of private label wines.
San Luis Obispo and the Madonna Inn are actually destinations in and of themselves, thanks to the amazing local artisan culture and gorgeous landscape.
If you're looking for a weekend getaway, this is a dream destination.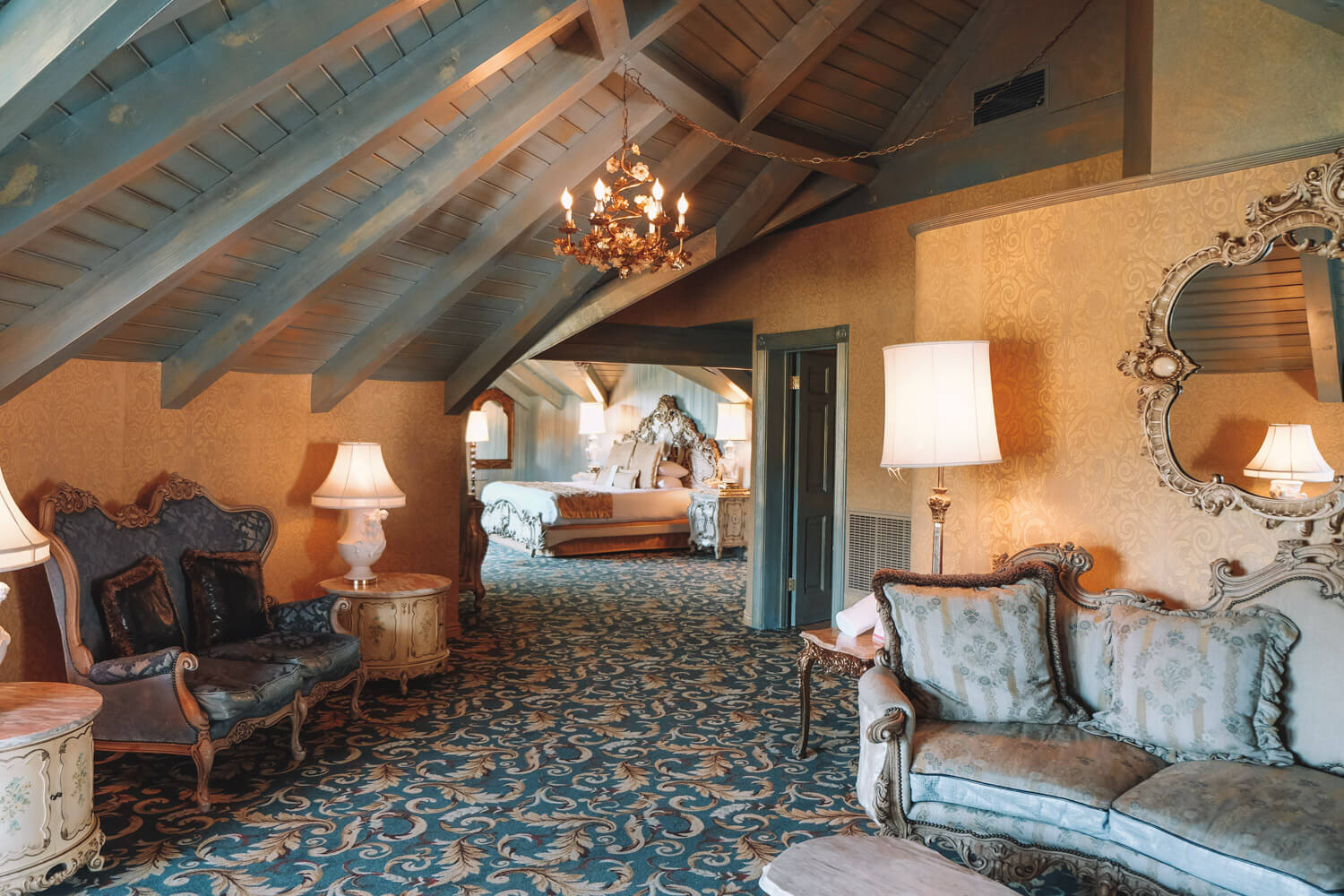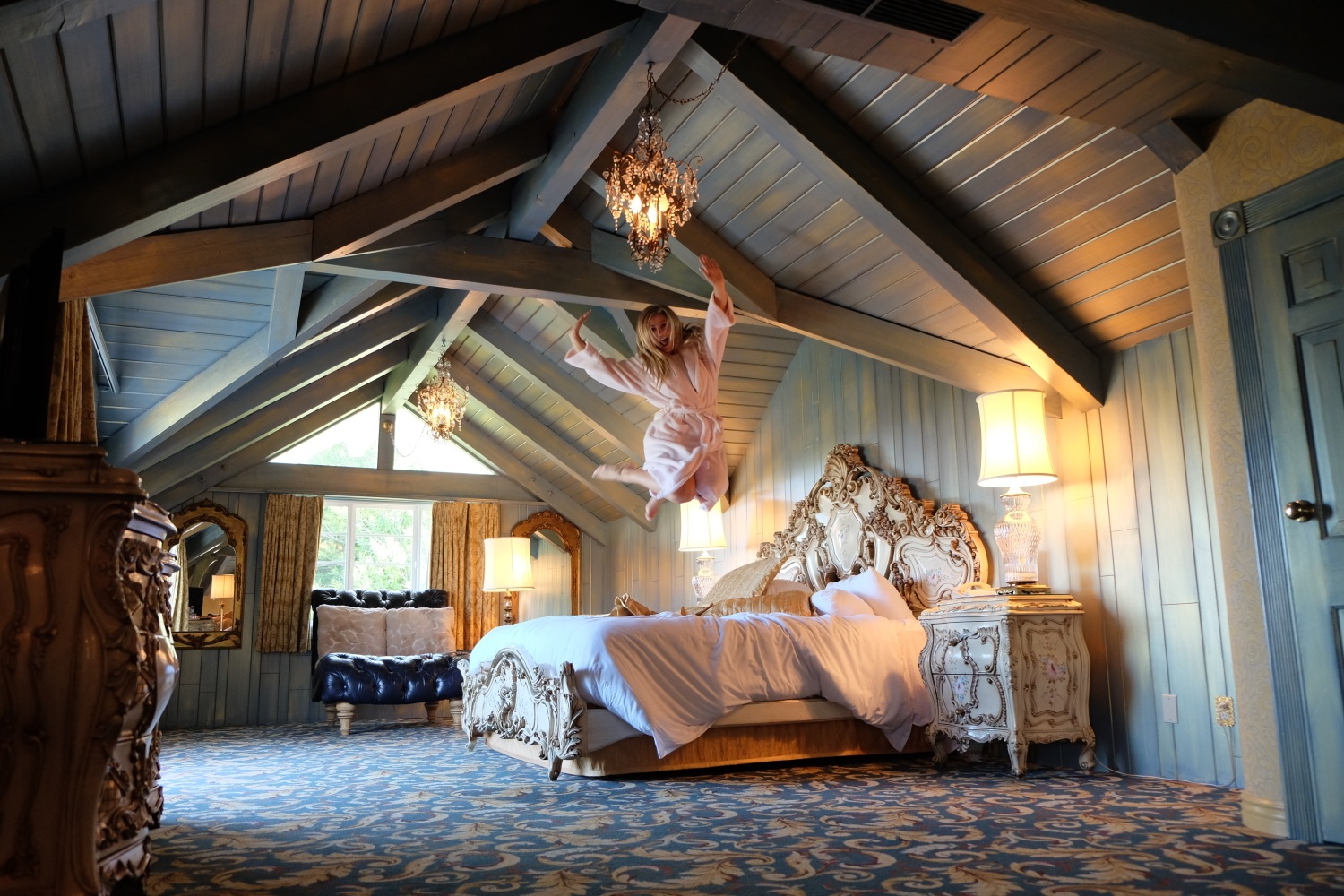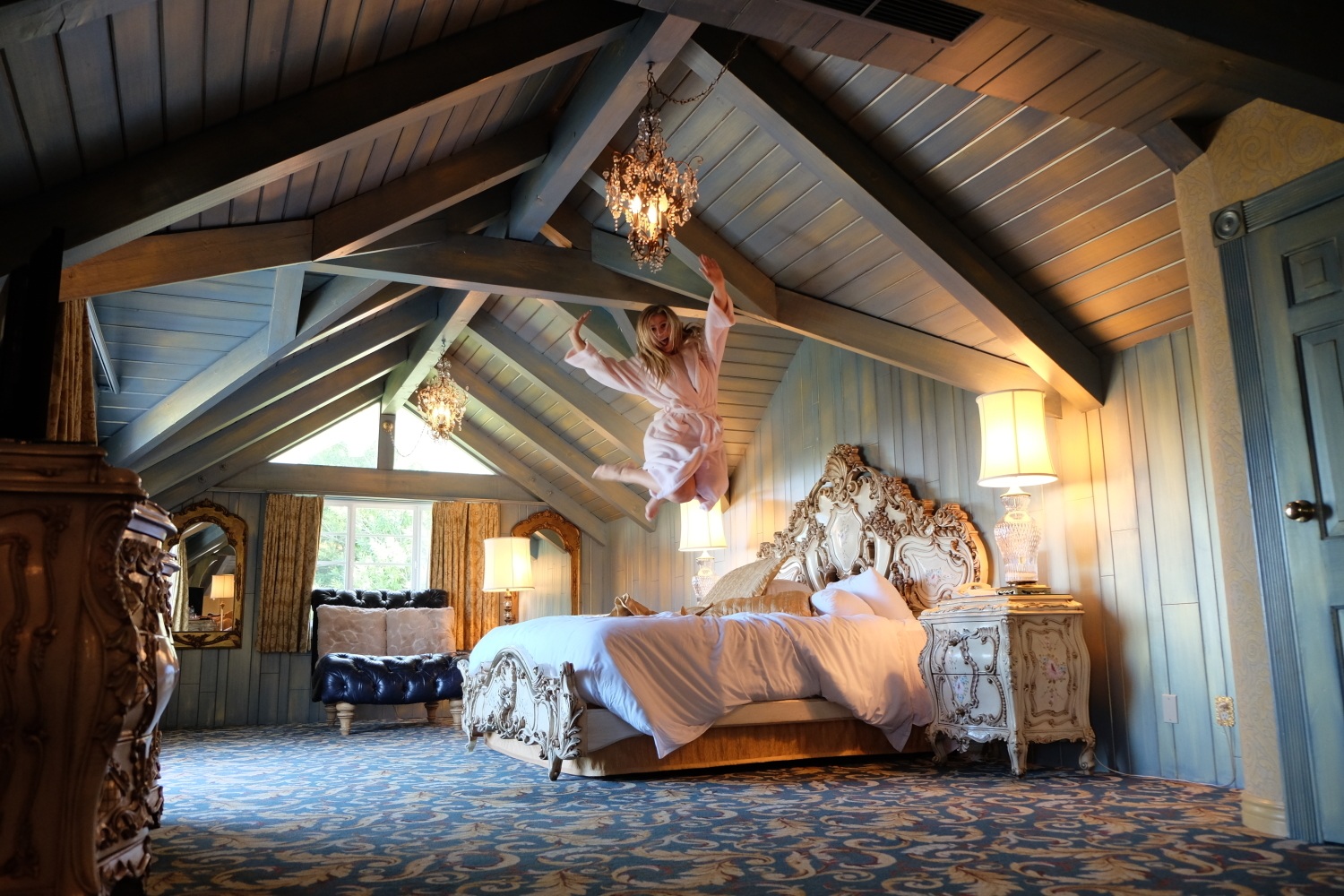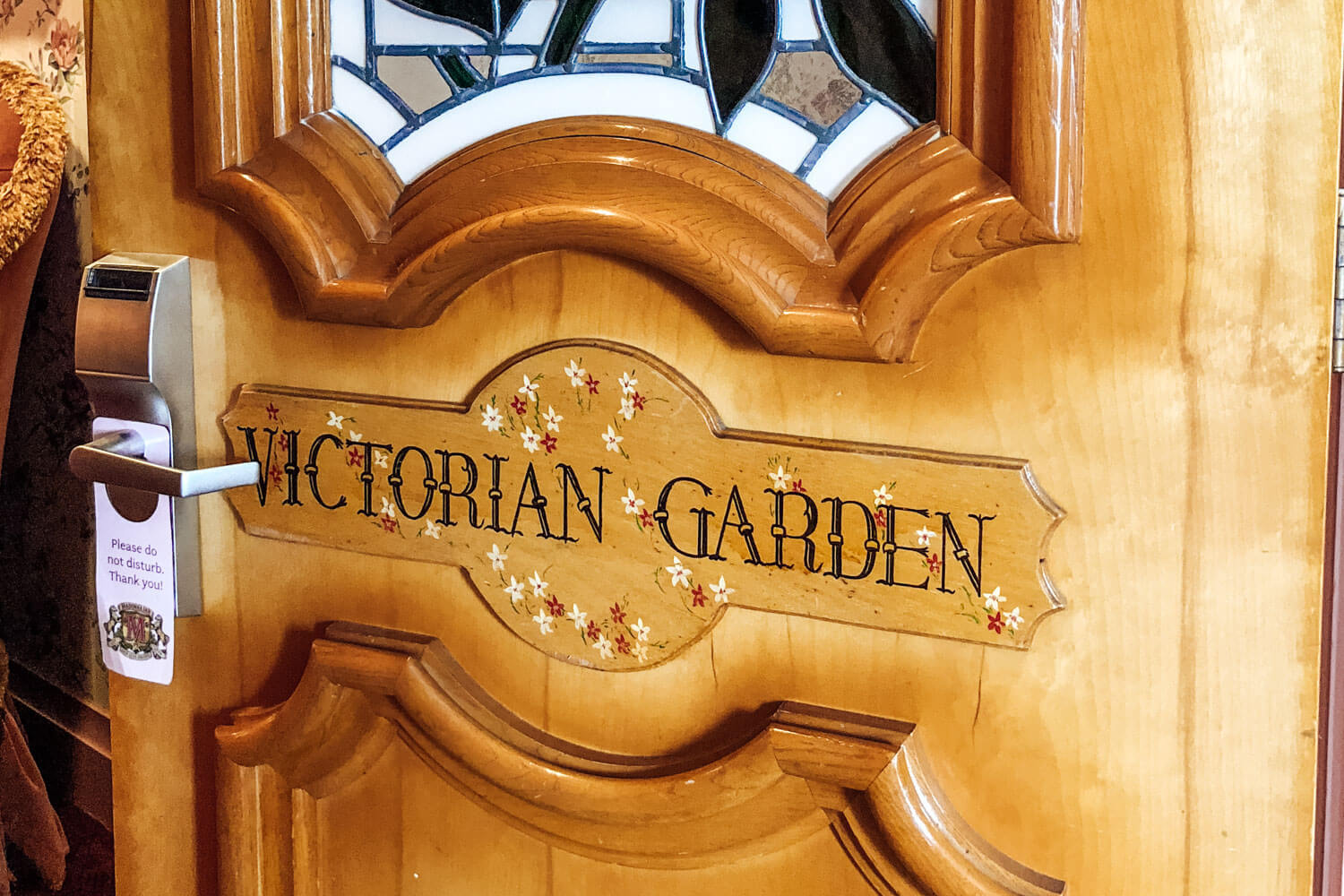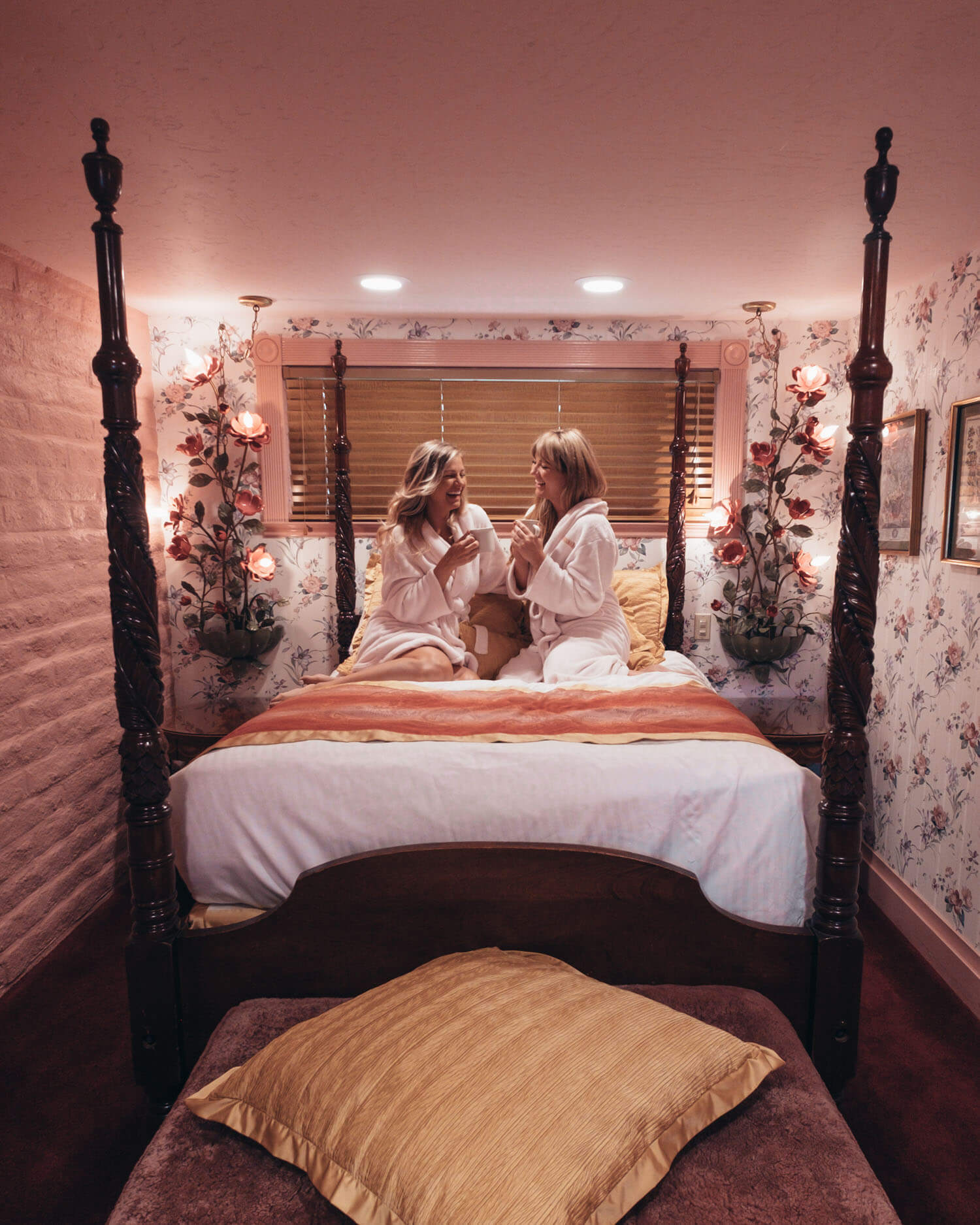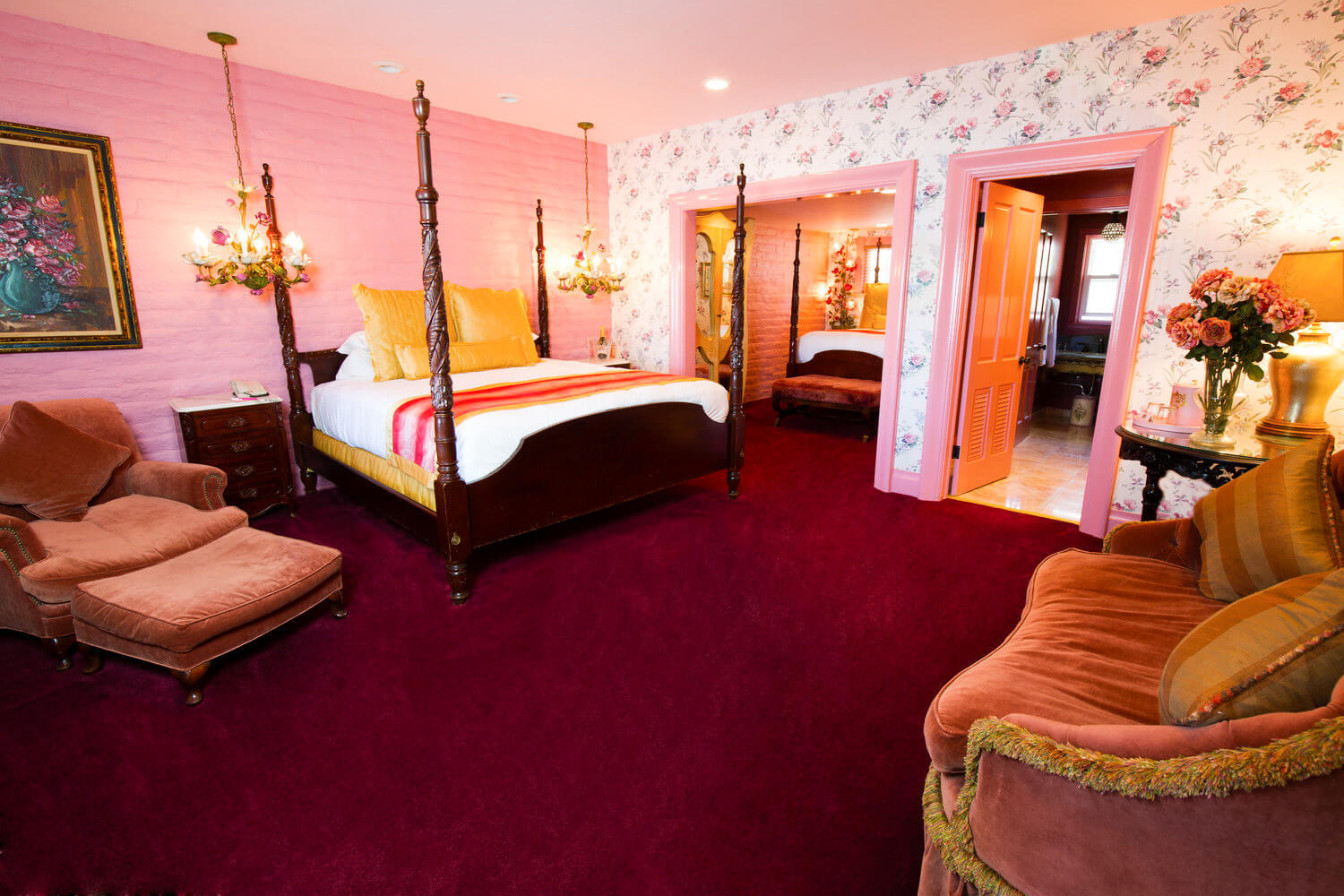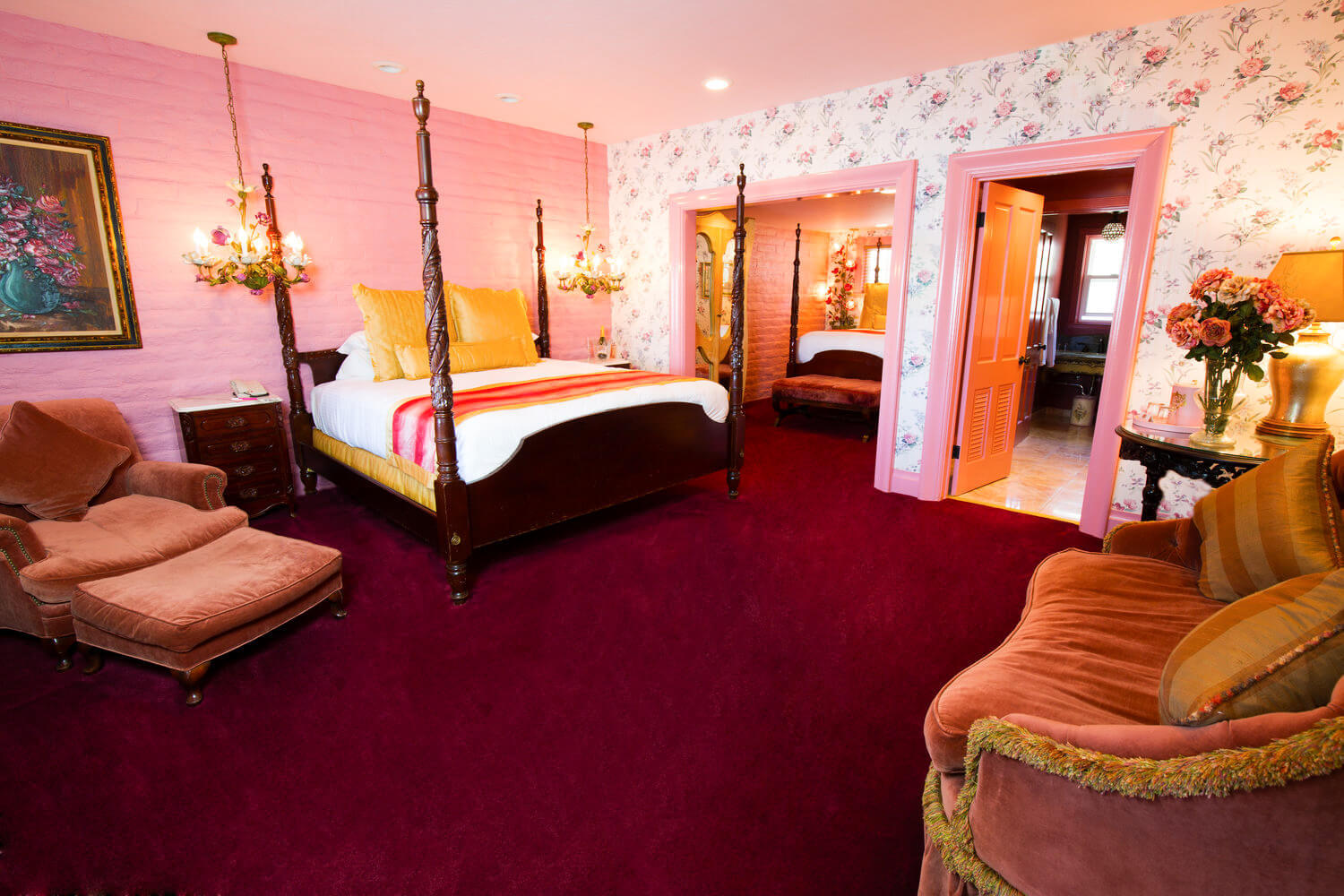 The Rooms
The Madonna Inn offers 110 whimsical guestrooms and each one has its own unique style. Designed for everything from family trips to romantic escapes, there is something for everyone here.
You can choose from the Luxury Suites, Deluxe Suites, Junior Suites, King Economy, Two Double Beds, King Standard, or two to three-bedroom suites.
I had stayed in the stunning Austrian Suite on my last trip and stayed in the Victoria Gardens room on this trip, which has one king and one double bed with a "pretty in pink" Victorian style. If you love all things kitsch and girlie like I do, you will definitely need to plan on having plenty of time for fun photoshoots here.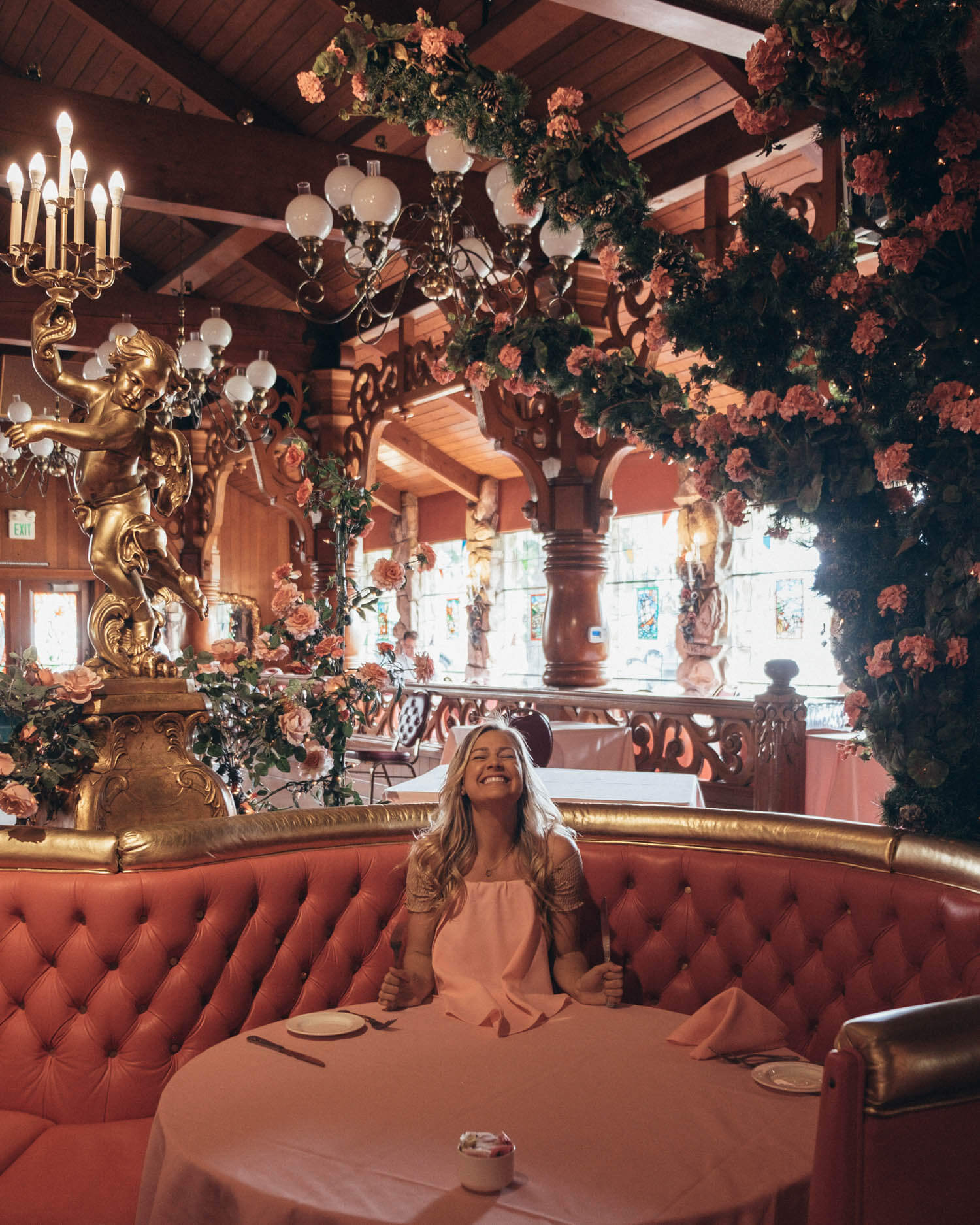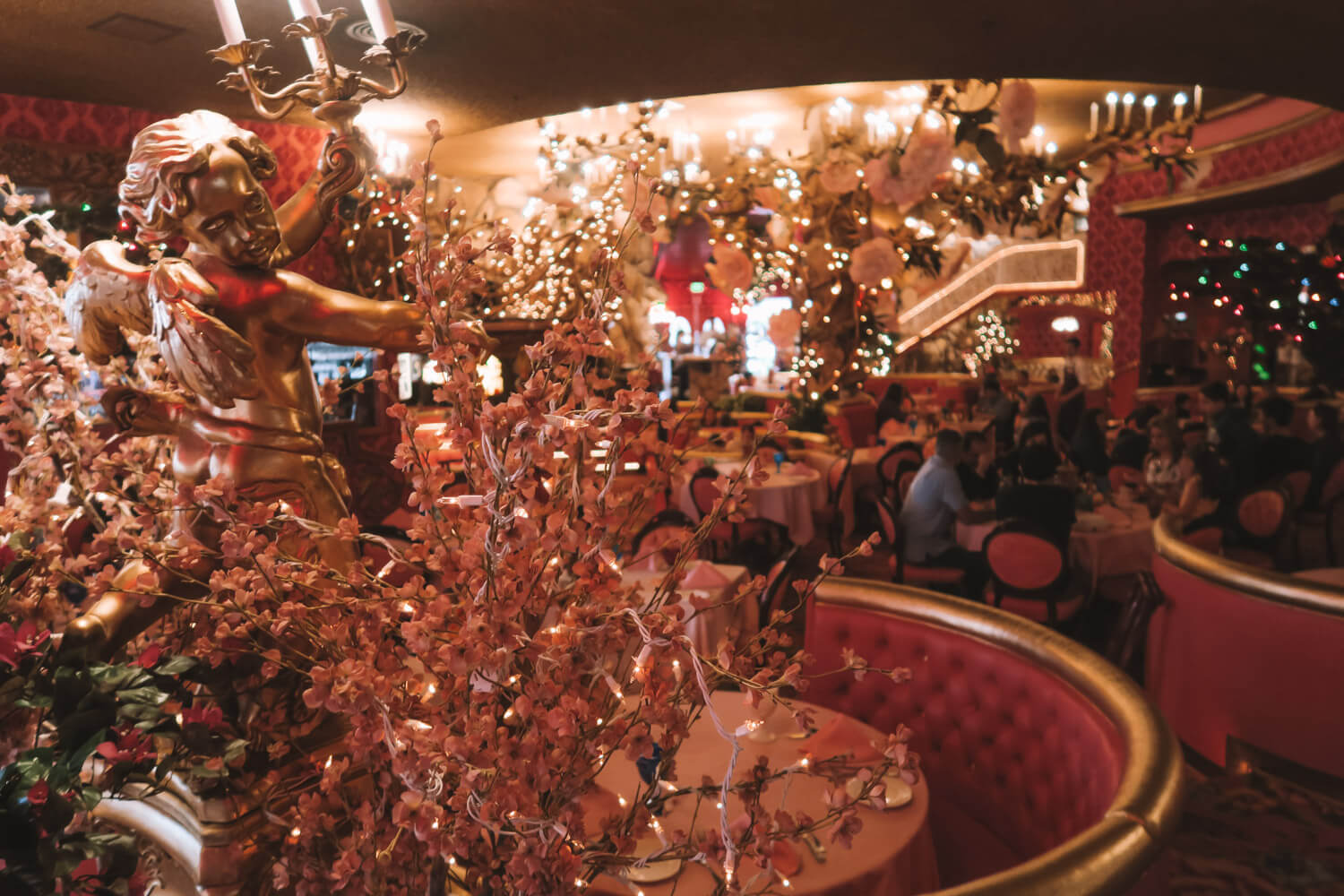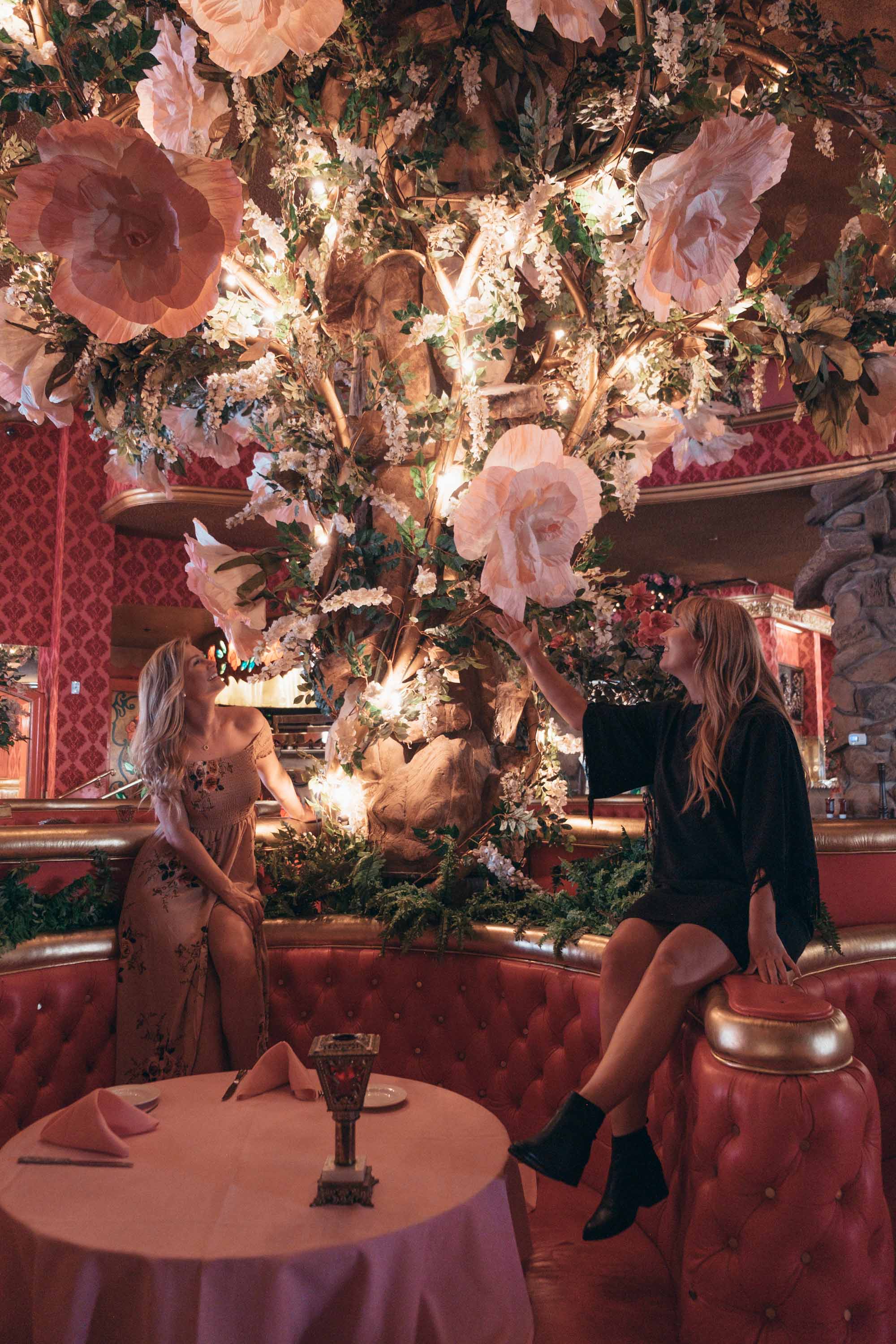 Food + Drink
Alex Madonna's Gold Rush Steakhouse is a must-try for every foodie at the Madonna Inn. They are famous for their oak-pit-barbecued steak, and they've also got a good selection of vegetarian and seafood dishes.
Be sure to plan on sticking around to sample from their massive beer and wine lists while you check out their nightly entertainment.
For a sugar and caffeine fix, get to the on-site Copper Café which also houses the Bakery (check out their ready-to-take-home pies and cakes for a souvenir that'll never make it all the way back home with you).
They've also got tasty bread, sandwiches, and other gluten-free and vegetarian options for a quick bite before you're out the door. When you've worked up a thirst, get over to the Silver Bar Cocktail Lounge and Terrace Pool Bar.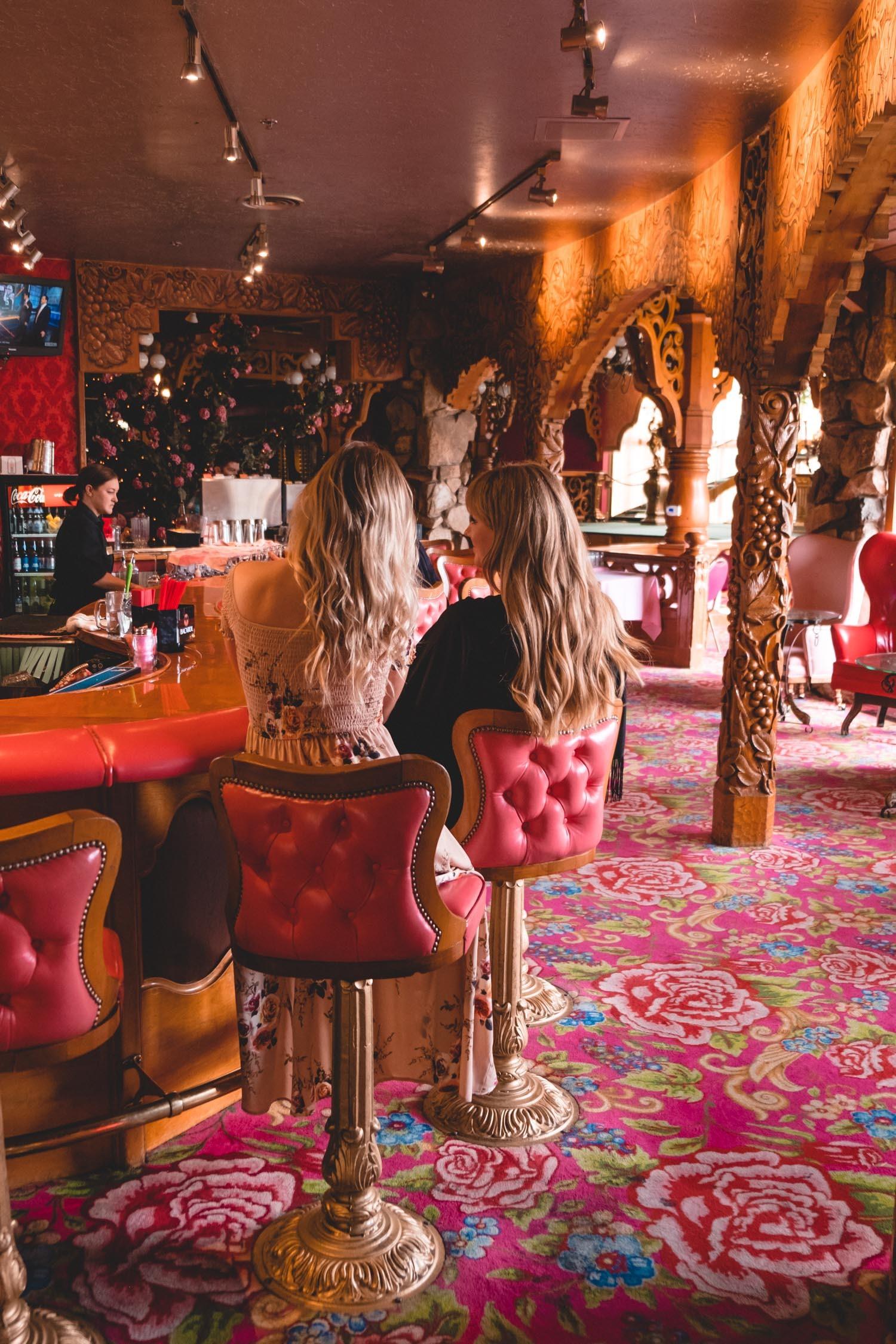 Other Activities in San Luis Obispo
Once you are ready to get out and explore, hop onto one of the hotel's pink beach cruisers and explore San Luis Obispo. Stop by the infamous 15-foot high and 70-foot Bubblegum Alley, wander through the Downtown SLO Farmers' Market, and check out impressive local artists at the San Luis Obispo Museum of Art.
Before you go, it's worth getting up early to hike through the stunning 1,000 acres of valleys and hilltops that surround the property in San Luis Obispo.


More Information
Hotel: Madonna Inn
Location: San Luis Obispo, California
Accommodation: Boutique
Price Range: $$

Thank you to the Madonna Inn for hosting me during my stay. As always, thoughts and opinions expressed here are entirely my own.
Want to earn points for your hotel stays and earn miles toward your next adventure?