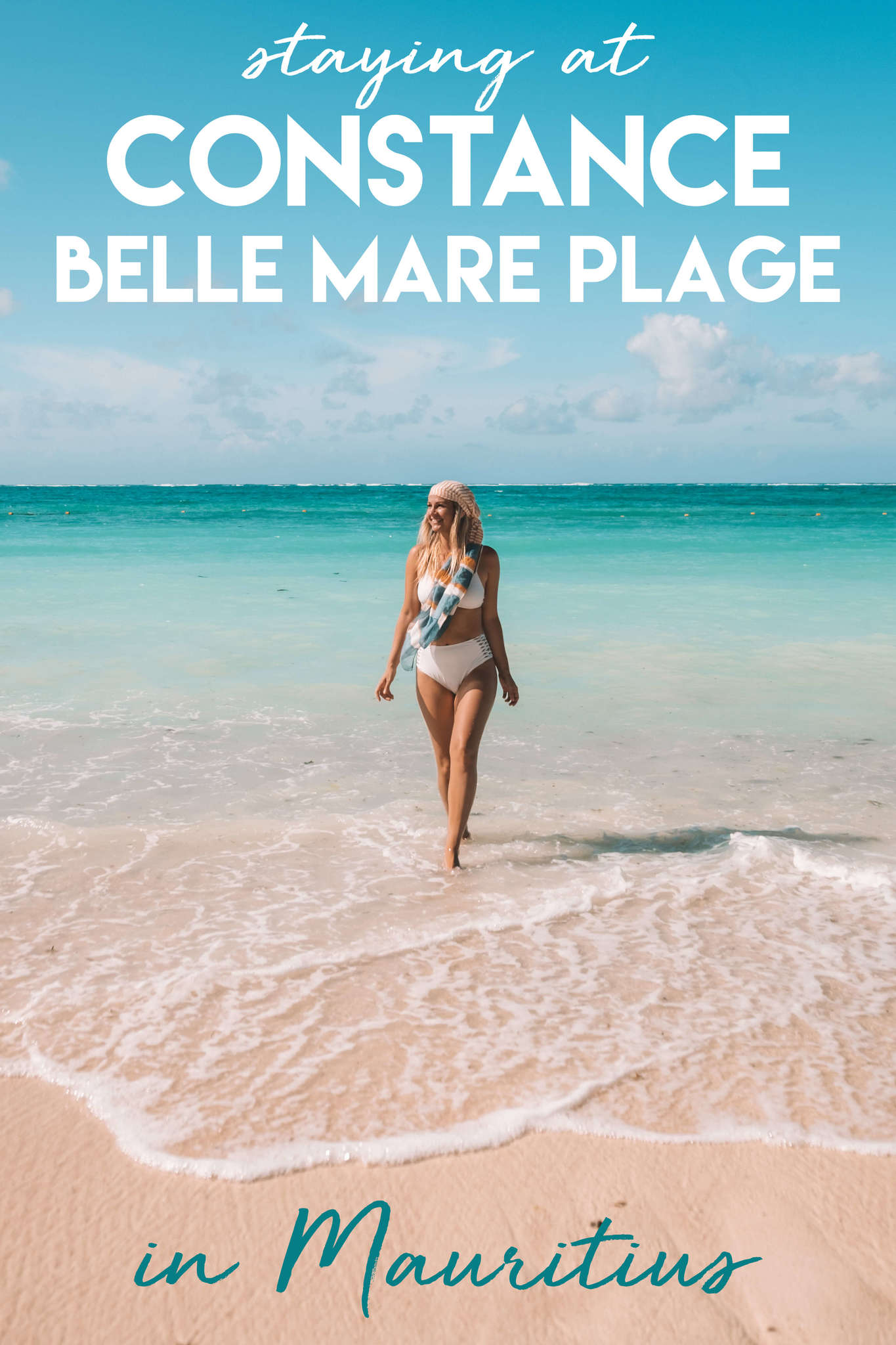 On the hunt for a gorgeous beach destination where you'll never get bored? Welcome to Mauritius!
Located 2,000 kilometers (1,200 mi) off the southeastern coast of Africa, this has officially become one of my fave beach destinations on the planet. In a private bay on a flawless white sand beach, Constance Belle Mare Plage became my home away from home while I was exploring this remote Indian Ocean island.
Looking for your dream resort? Here's what you need to know about staying at Constance Belle Mare Plage in Mauritius.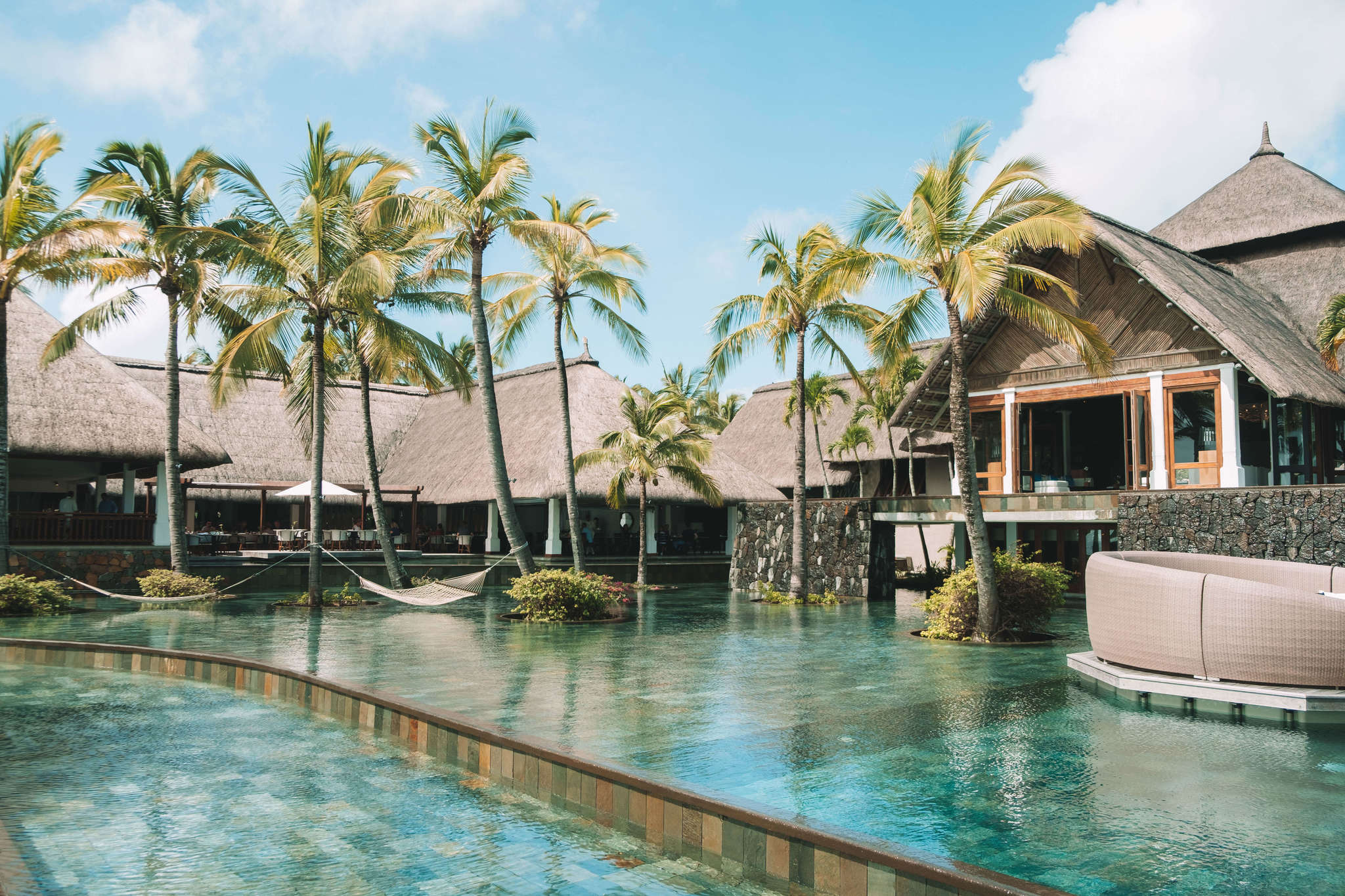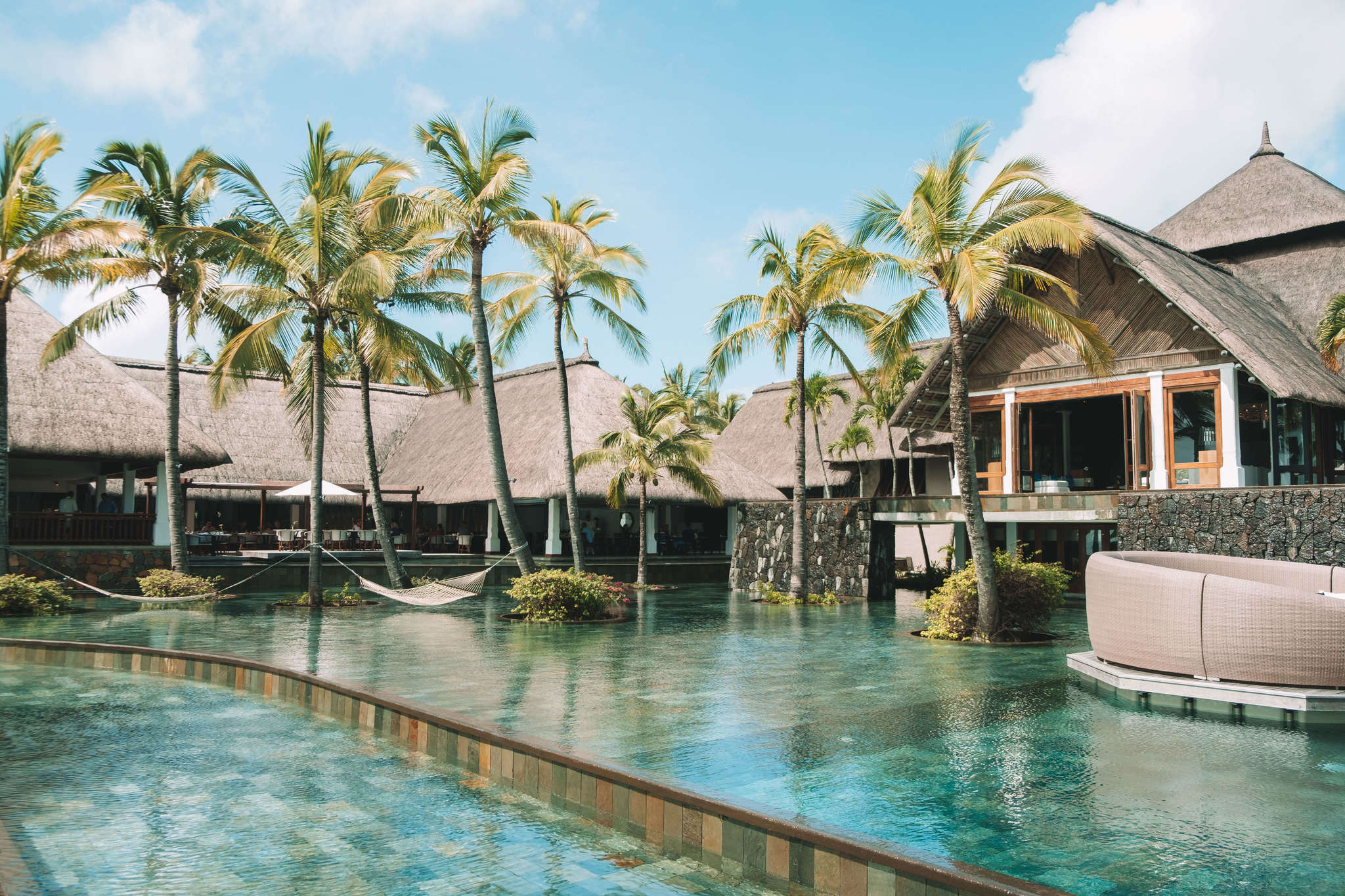 The Resort
Constance Belle Mare Plage has a very resort-like feel to it. It's definitely the kind of place where you could spend a week without setting foot off the property and have an amazing time.
The turquoise lagoon is perfect for lounging and the resort offers an endless range of activities. This five-star beachfront property has all of the bells and whistles that you would expect from a world-class resort, along with the kind of warm and attentive hospitality that I have come to expect from African luxury hotspots.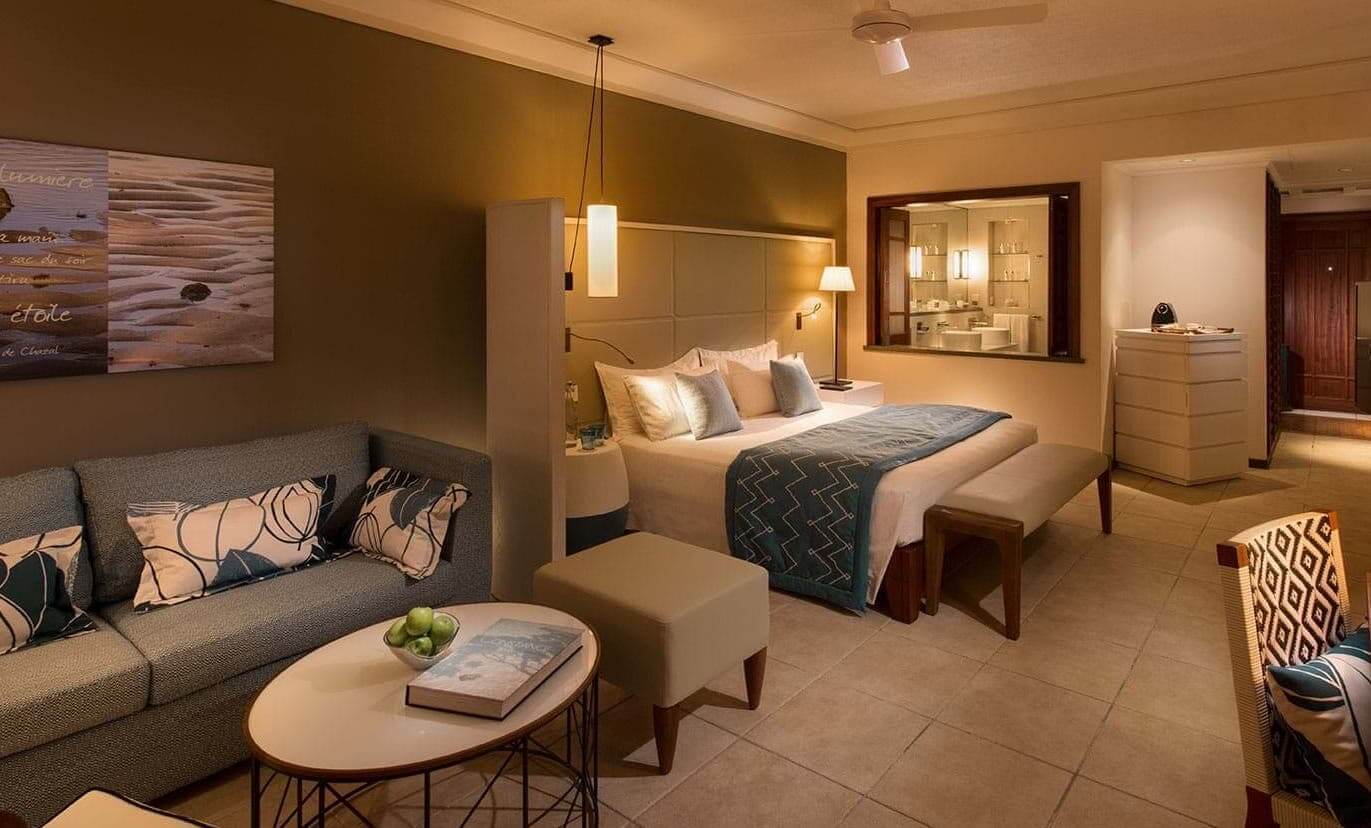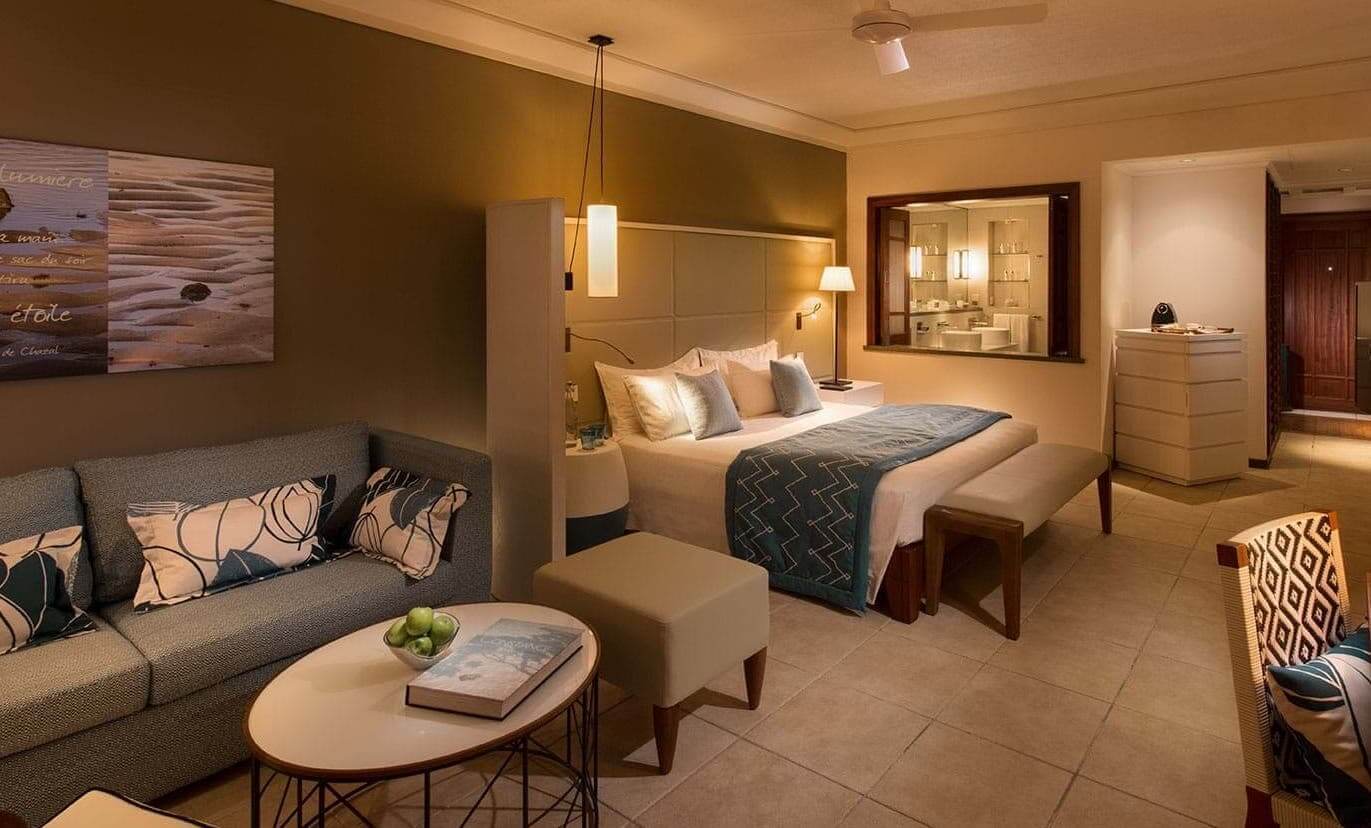 The Rooms
The Constance Belle Mare Plage offers 104 Prestige Rooms, 149 Junior Suites, 6 Deluxe Suites, 18 distinctive Villas, and a Presidential Villa. Every room features a separate living room space as well as oversized marble bathtubs.
While the property is undeniably gorgeous, the rooms weren't quiet as luxe as their nearby sister property, Constance Prince Maurice in Mauritius. To upgrade your experience, I'd recommend skipping the Prestige Rooms and opting for the beachfront Junior Suite or one of their stunning villas.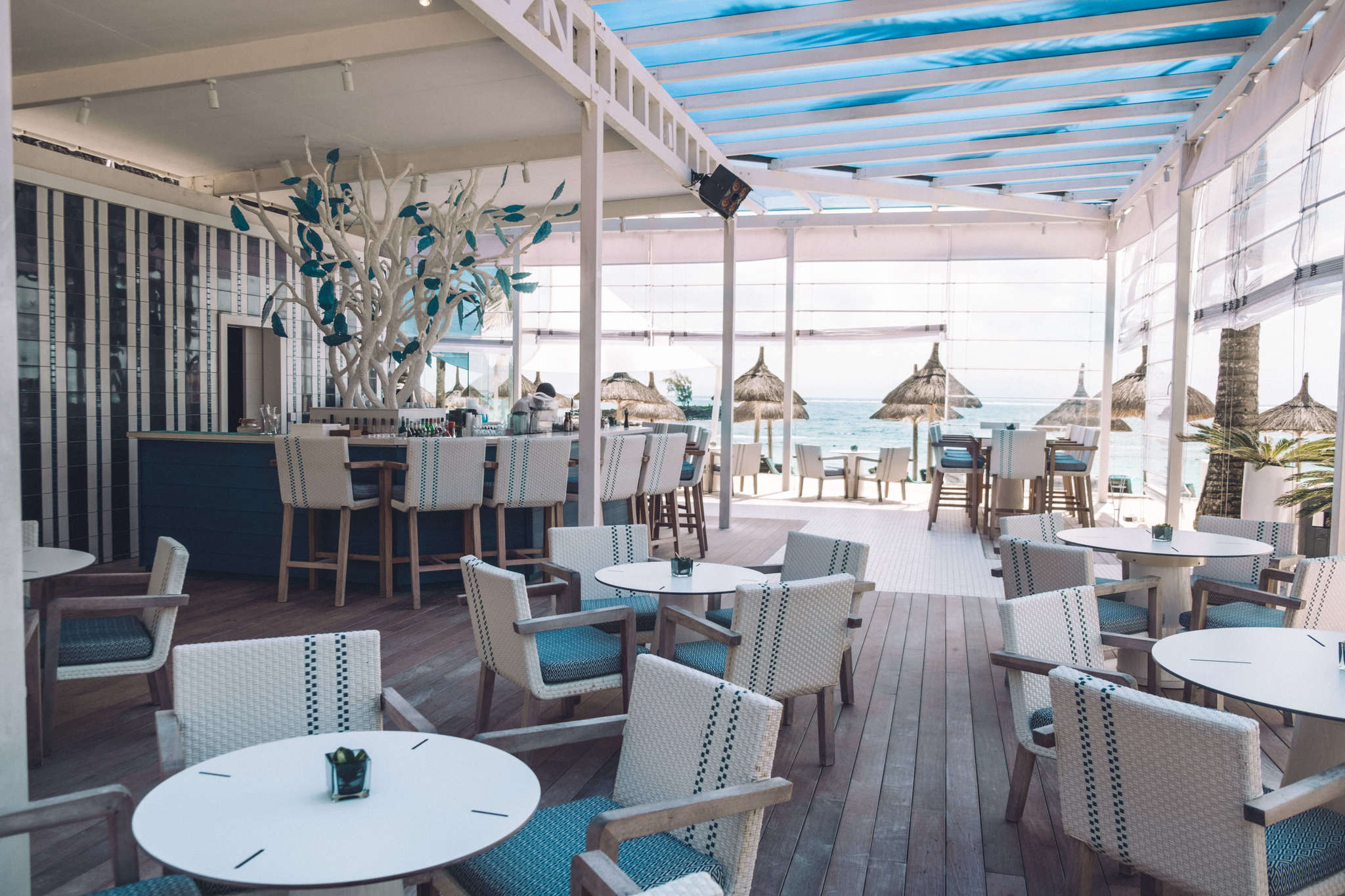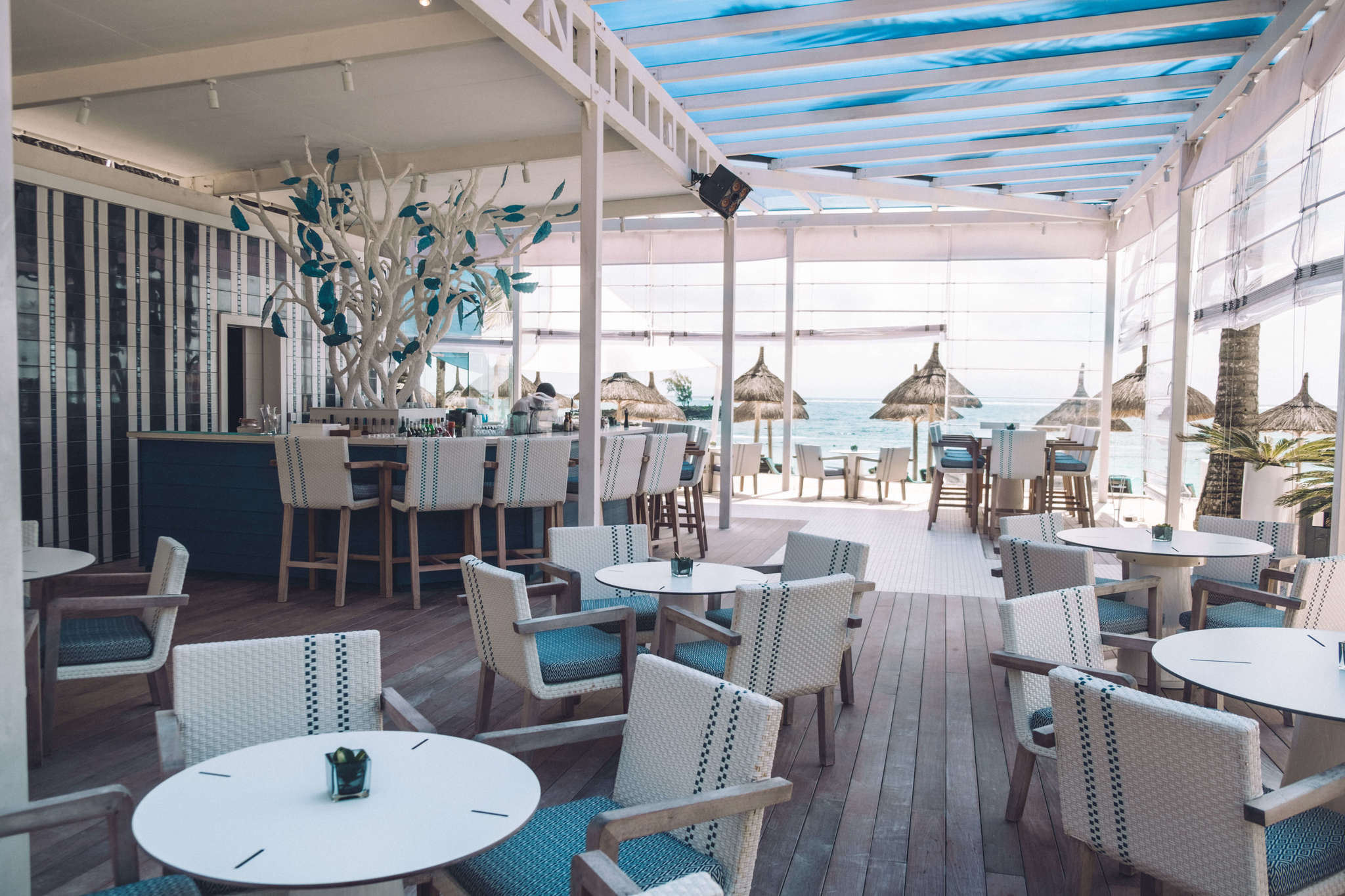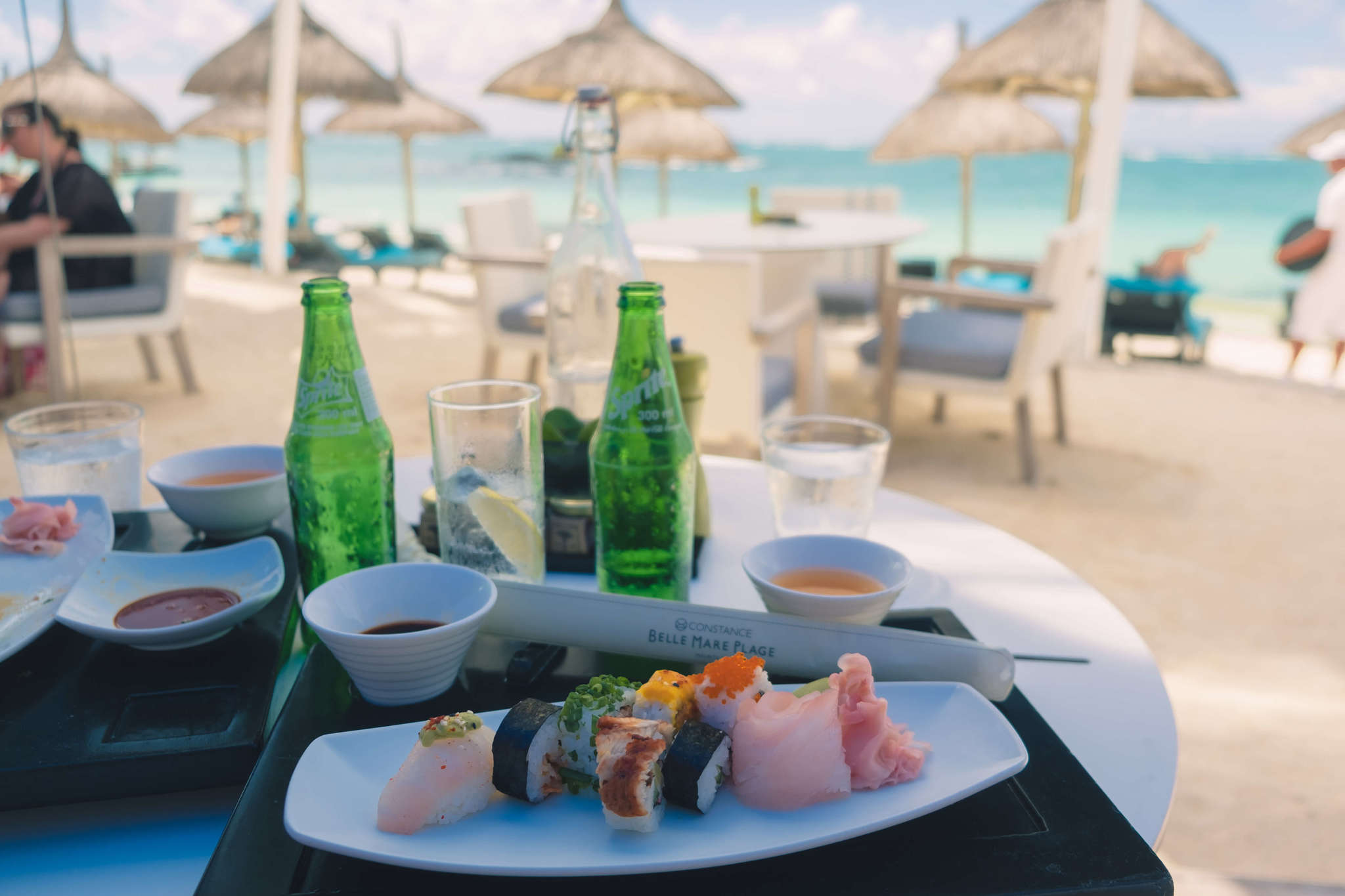 The Food
If you opt for the "full board' option when staying at Constance Belle Mare Plage in Mauritius, all of the food is included. There is a total of seven restaurants and six bars at the resort.
With Michelin Star chefs and a wide variety of options, I found the food consistently tasty.
Whatever you're in the mood for, there's a good chance they'll have you covered. The Blue Penny Cellar at the Constance Belle Mare Plage has an impressive 15,000 bottles of wine from more than 1,300 wineries around the globe.
For times when you're just looking for a chill cocktail hour or meal, they've got on-the-beach service for snacks and drinks or you can get in-room dining service 24/7.
For me, it was all about the Indigo restaurant here! They had amazing sushi with ultra-fresh seafood that I just kept coming back to for every meal.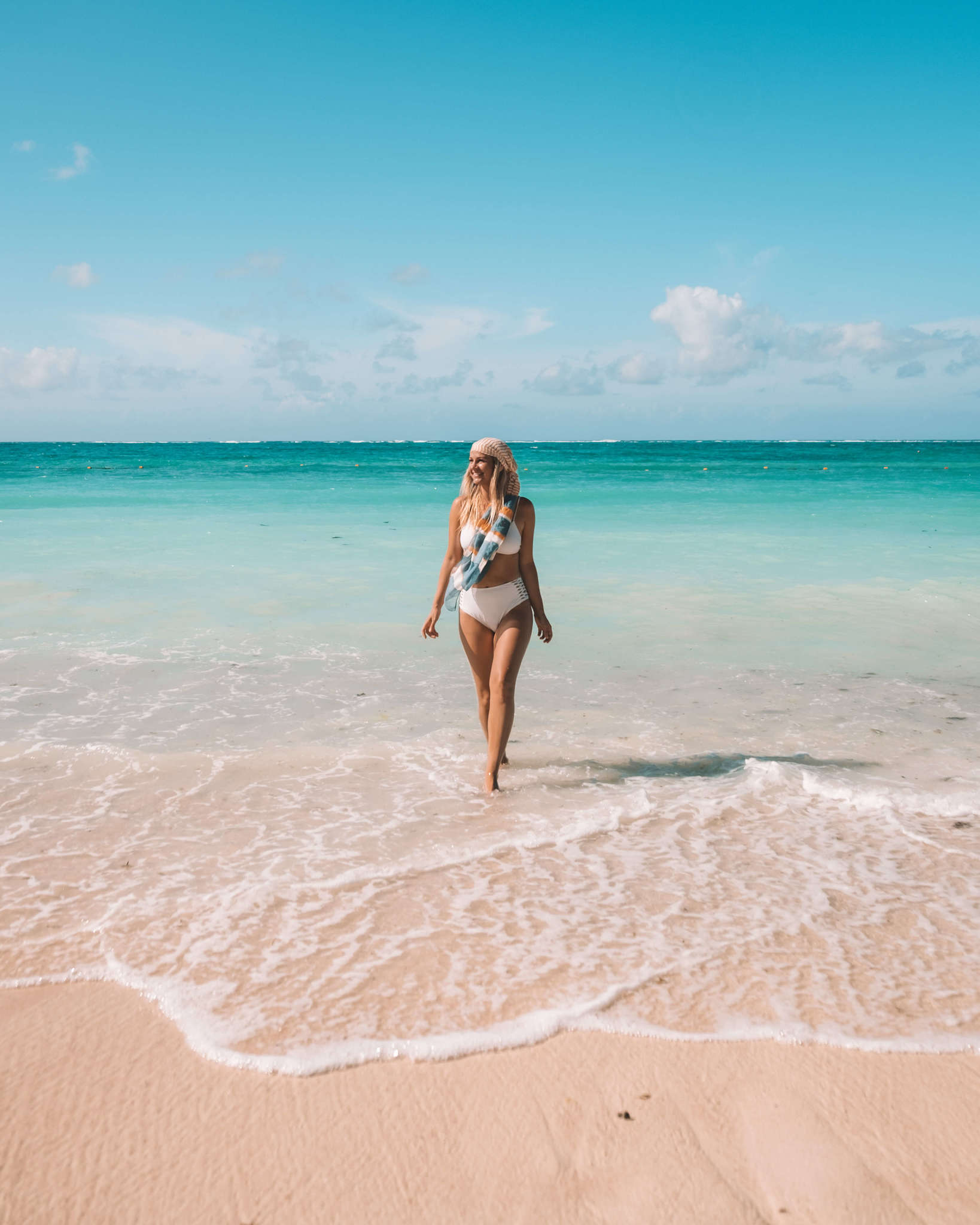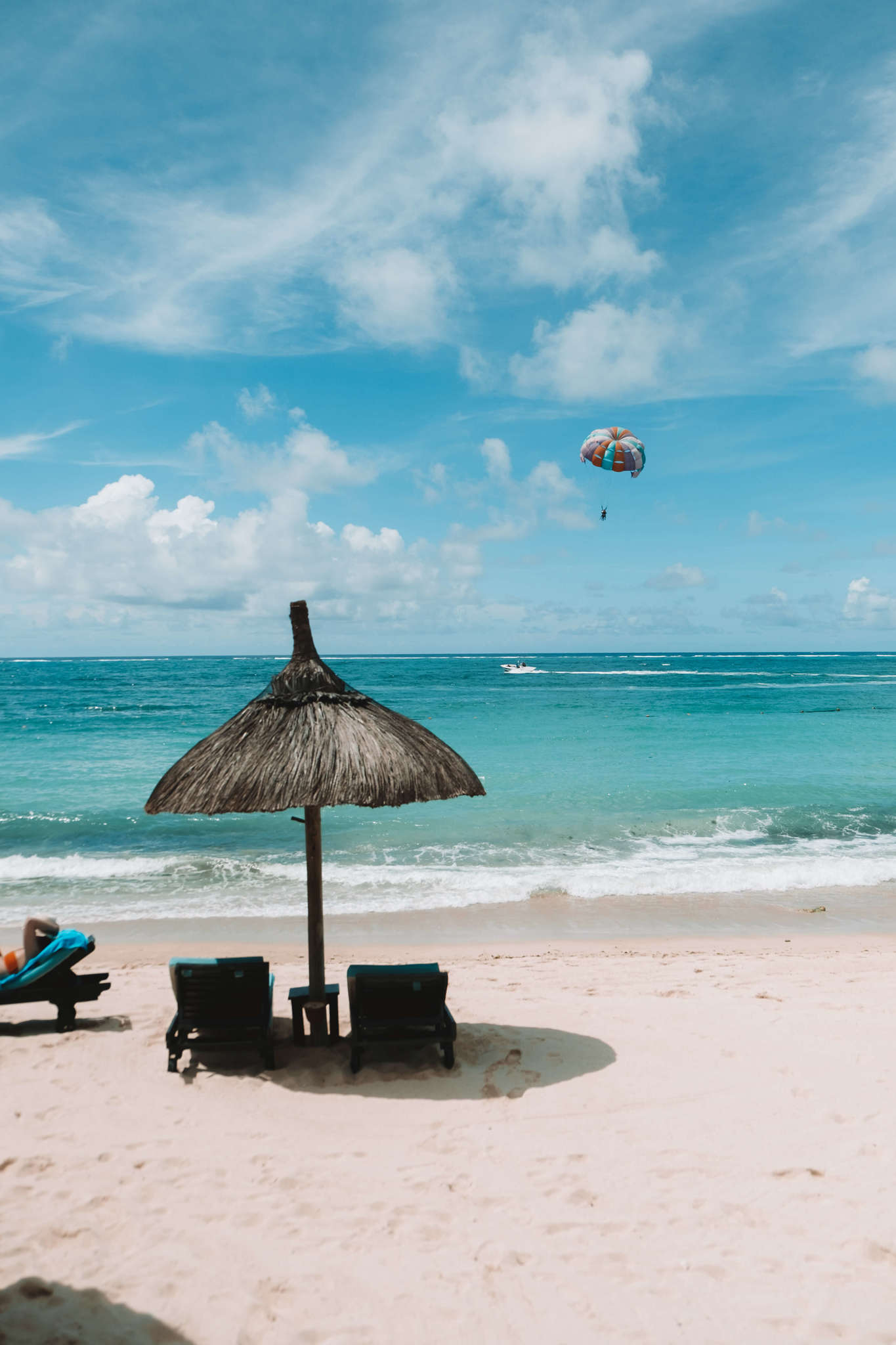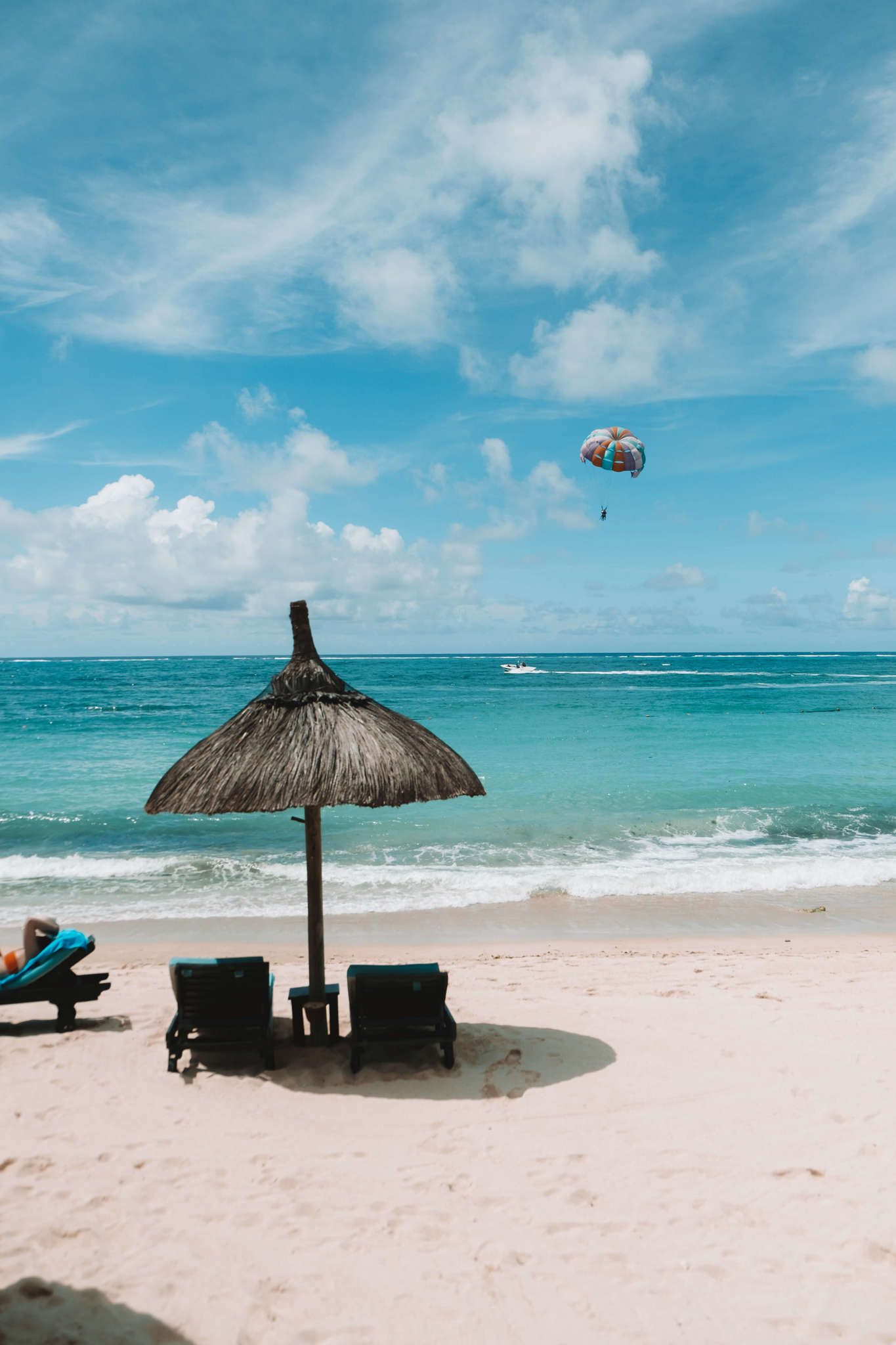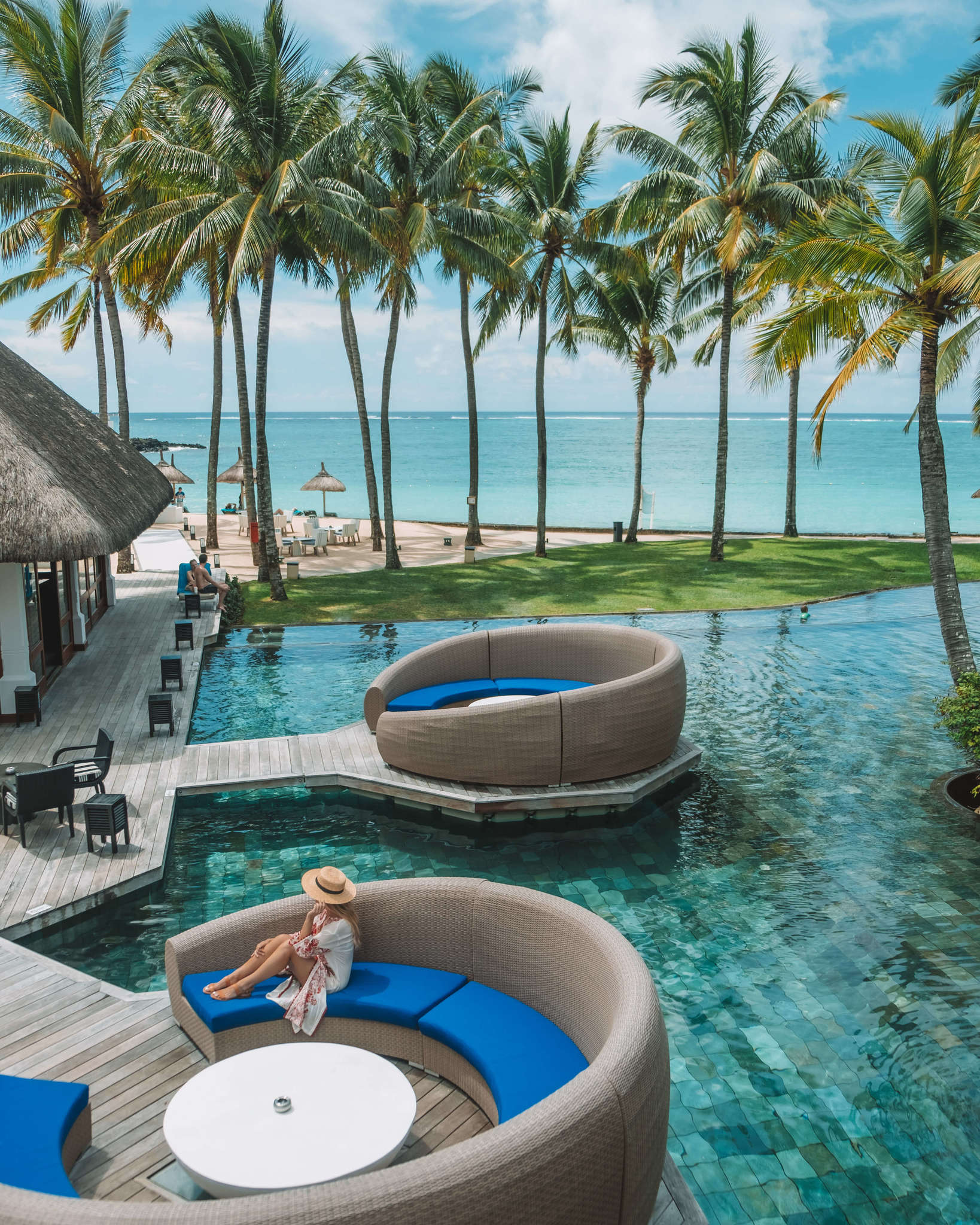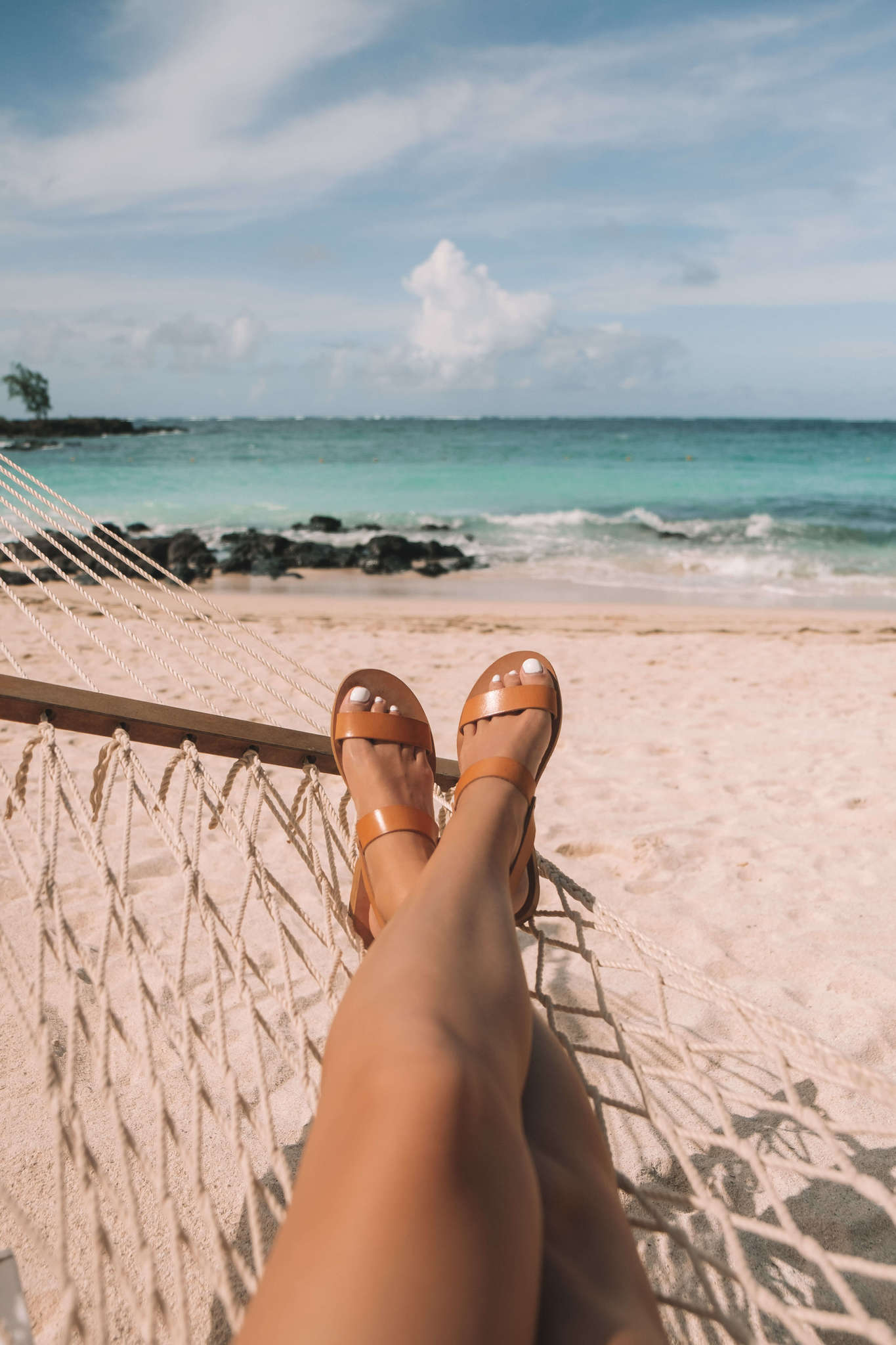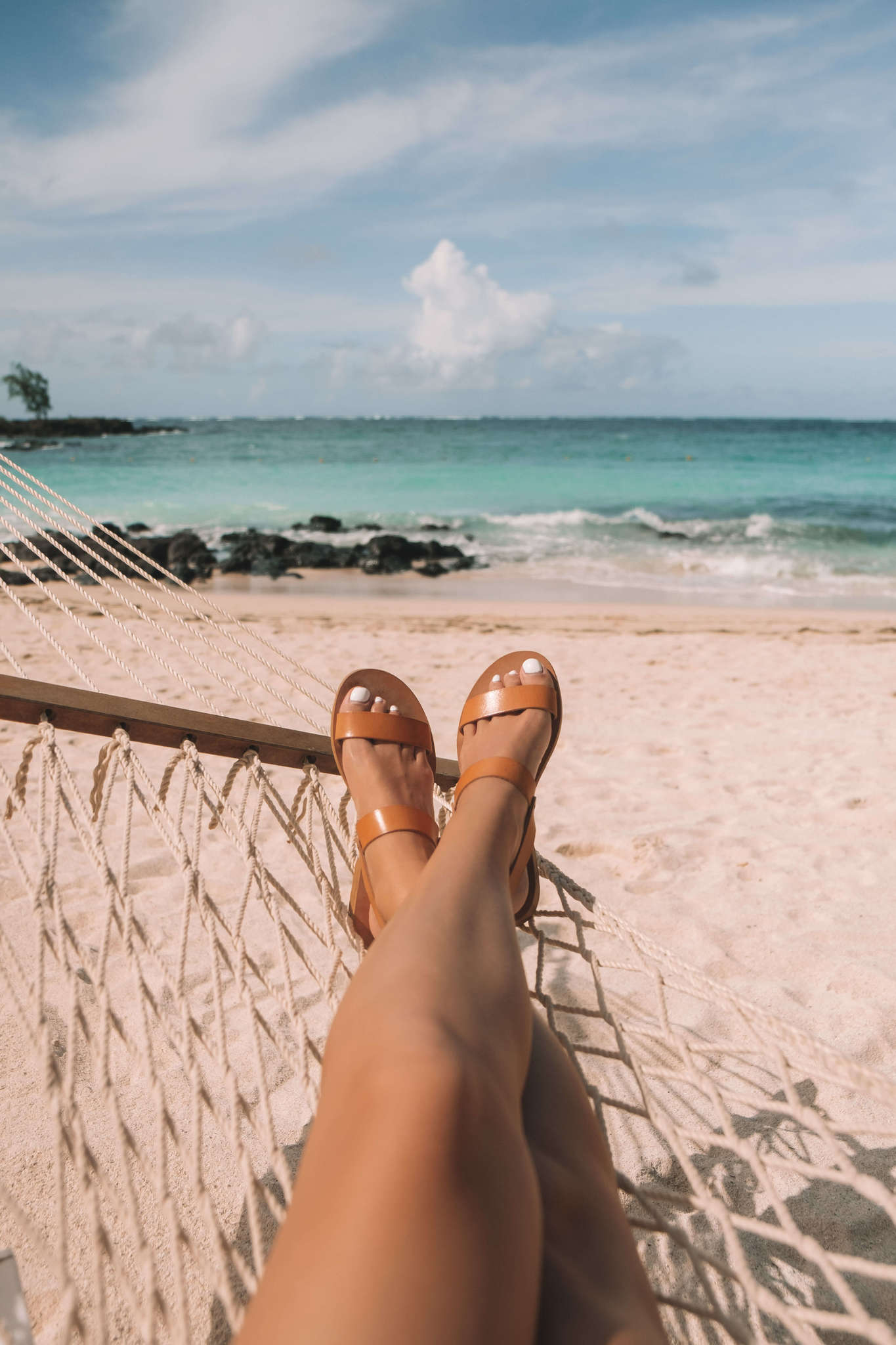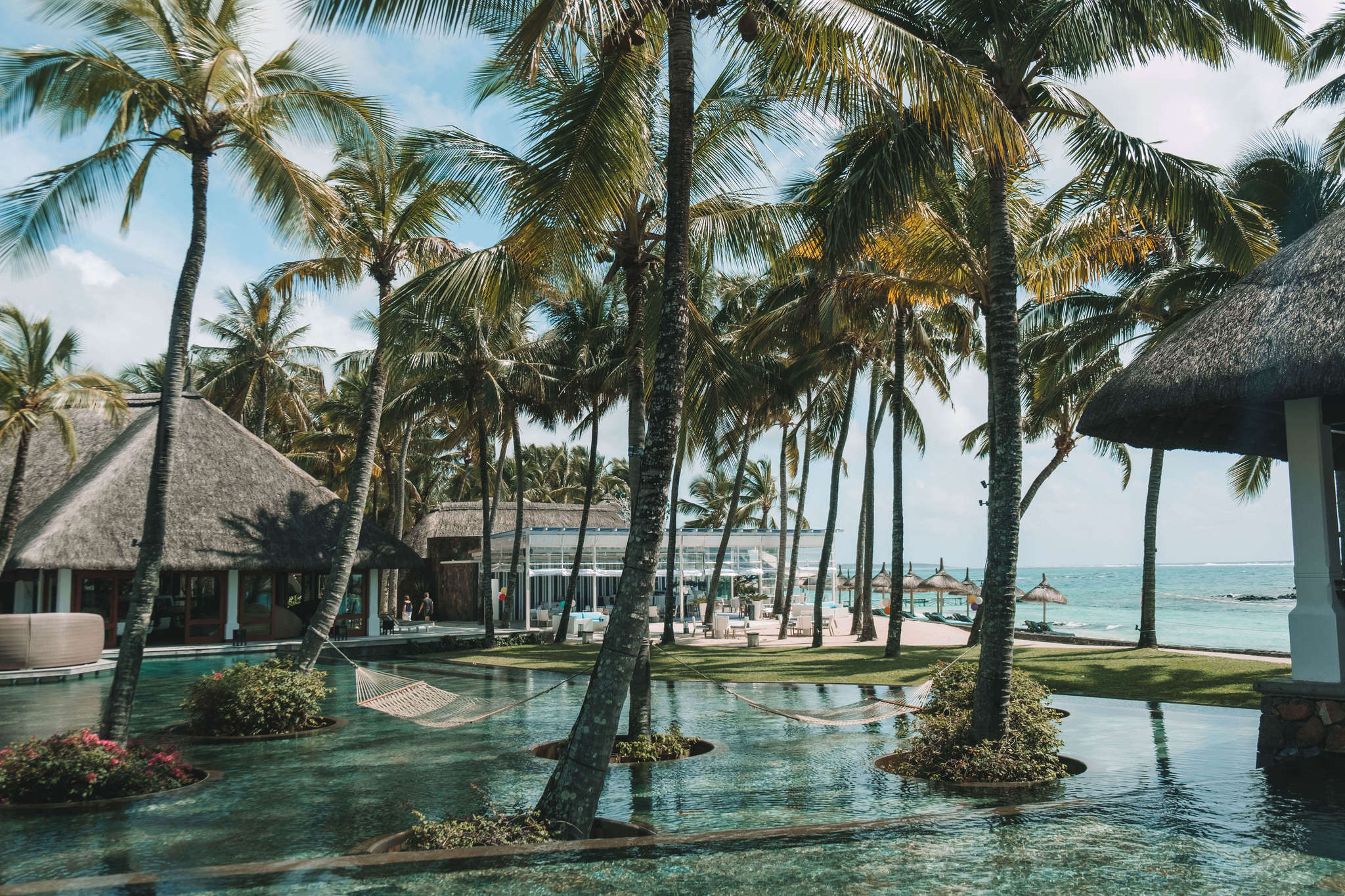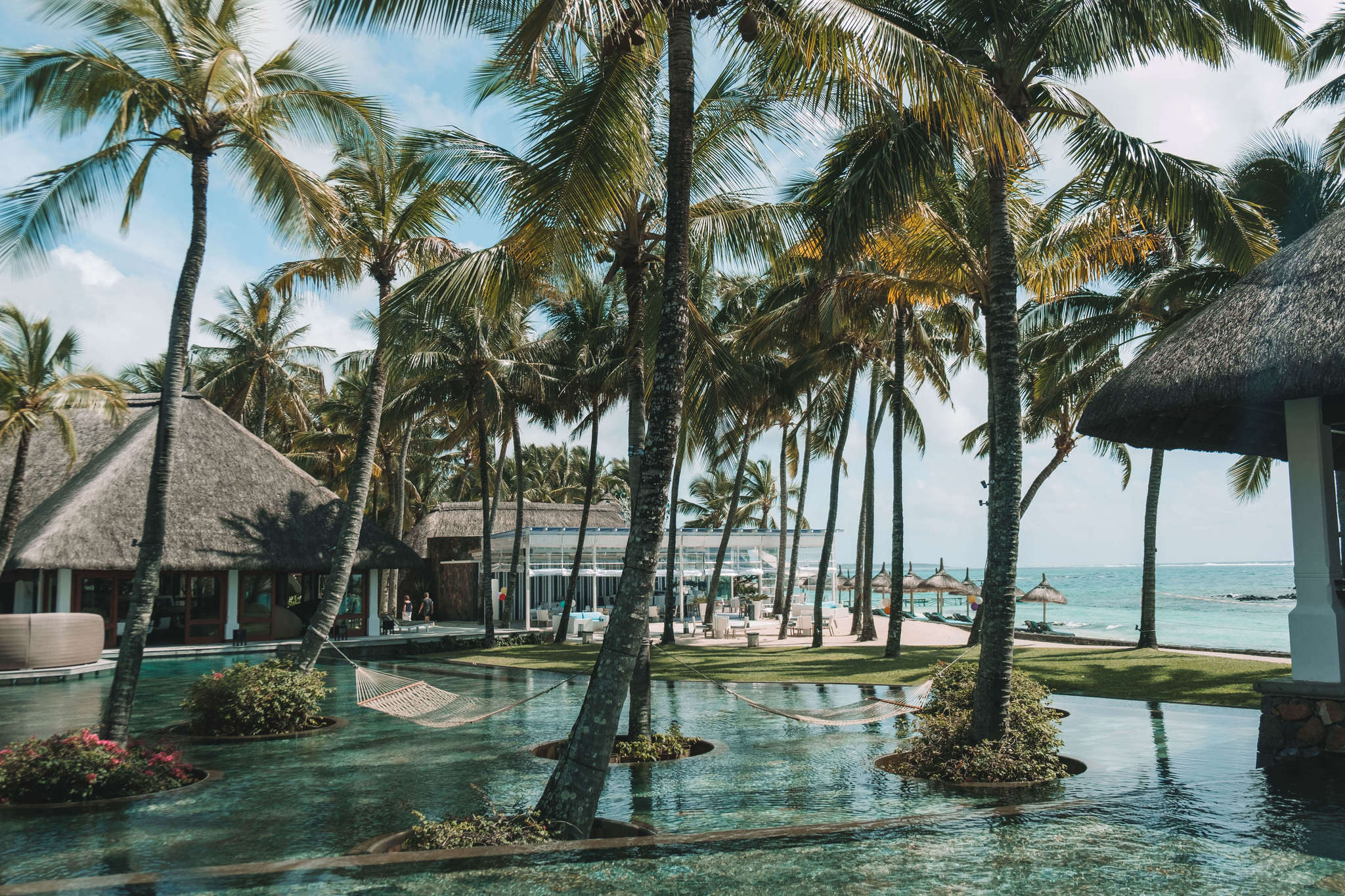 Activities
Constance Belle Mare Plage is a dream for ultra active people who love to stay busy. There are ample activity options and a long, sun-soak beach to run around on.
When it comes to things to do in Mauritius, it all revolves around the sea. The waters off the island are amongst the most beautiful I have ever seen in my life— and that's saying a lot from a beach lover like yours truly!
Trust me, you just won't be able to get out of the crystal clear, cozy warm water! Plan on diving, snorkeling, windsurfing, kayaking, glass bottom boat trips, and waterskiing until the sun goes down.
Last but not least, the 18-hole championship golf courses at Constance Belle Mare Plage are world-famous and offer stunning views of the nearby forests and volcanic rocks, so I'd definitely recommend checking them out even if you're a total golf newbie. Even if you're not a serious golfer, there's a cute mini golf course on the property.
The Constance Belle Mare Plage is also a very family friendly spot. The Constance Kids Club will keep your junior explorers busy with countless fun activities!


More Information
Resort: Constance Belle Mare Plage
Location: Mauritius
Accommodation: Resort, Family Friendly
Price Range: $$-$$$

Thanks to Constance Belle Mare Plage for hosting me during my stay. As always, thoughts and opinions expressed here are entirely my own.