Lauren of Create Hospitality is bringing a delicious Thai dish to the 'Recipes Around the World' series!
Larb is a fantastic dish that originated in Thailand that we fell in love with in Bali. We experimented with different recipes when we got back home in LA until we created this one.
Larb is perfect to kick off any dinner party or date night. It is spicy, sour, salty, and full of umami flavors. The intense flavors pair well with a cold lager, tangy cocktail, or dry white wine.
This family-style dish can be shared by a group, and each person can make their wrap exactly as they like it: spicy, sweet, or mild.
Here's the recipe for how to make Thai Spicy Larb at home!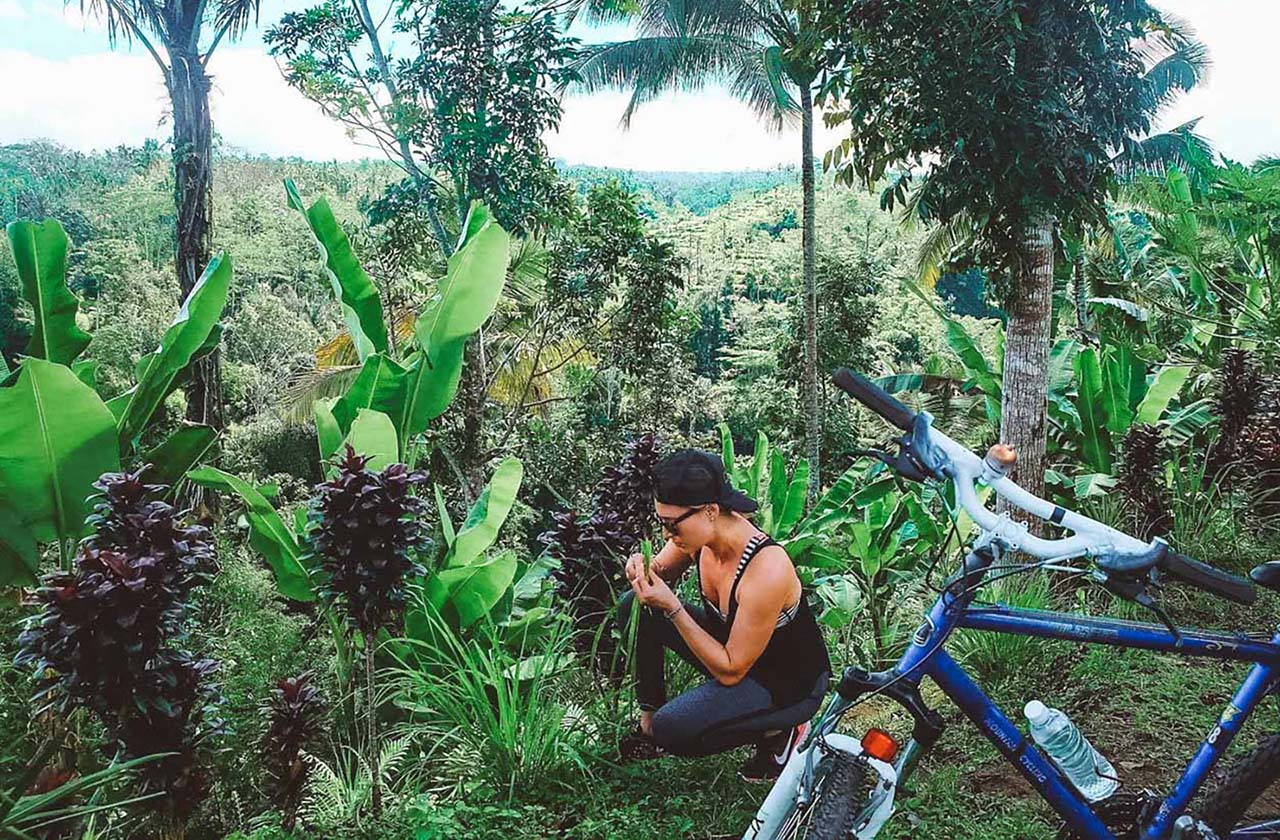 Finding lemongrass in Bali
Cultural Context
In summer 2016, we went to Bali and fell in love with the culture, people, and food. The Bali food scene is truly a melting pot of Southeast Asian flavors, and it's the best place to experience a collection of street-food inspired dishes with Malay, Singaporean, Thai, Cambodian, Indonesian and Vietnamese flavors.
Spicy Larb is something I ordered often as it was the best dish to order while sitting outside in the tropical weather with a group of friends and enjoying a cocktail after a long day of exploring.
We ate this at many restaurants from Seminyak to Canggu and from Ubud to Uluwatu, and so when I came home I had to learn how to make it! I did R&D on many recipes until I found that this one was the most similar to my favorite from Bali.
Now we make it whenever we are in the mood for an exotic trip for our taste buds!



Ingredients
1/2 cup crushed roasted peanuts
2 tbsp coconut oil
4 garlic cloves, minced
1 lb ground chicken
Kosher salt
1 large shallot, thinly sliced into rings
1 tsp ginger, minced
1 bunch cilantro
1 cup basil
5 scallions, thinly sliced
2 tsp Sambal garlic chili sauce or 1 Serrano chili
1 lemongrass stalk thinly sliced
2 tbsp fresh lime juice
1 tbsp plus 1 tsp. fish sauce
1 cup torn mint leaves
1/4 head of green cabbage, halved crosswise, leaves separated
Cooked short-grain rice and lime wedges (for serving on the side)


Recipe + Preparation
Heat oil in a large saucepan over medium-high until shimmering. Add garlic and ginger, and cook until golden brown
Add ground chicken to the pan. Cook, smashing and stirring chicken and garlic + ginger together, until no clumps remain and meat is no longer pink (about 4 minutes). Be careful not to overcook; as soon as you can't see any pink, remove from heat.
Mix in shallot, scallions, chili sauce, lemongrass, lime juice, fish sauce, and half of peanuts. Let the larb cool slightly, then stir in mint, basil, cilantro leaves.
Taste and season with more salt if needed.
Transfer larb to a large plate. Serve with cabbage, cilantro leaves, lime wedges, and remaining peanuts.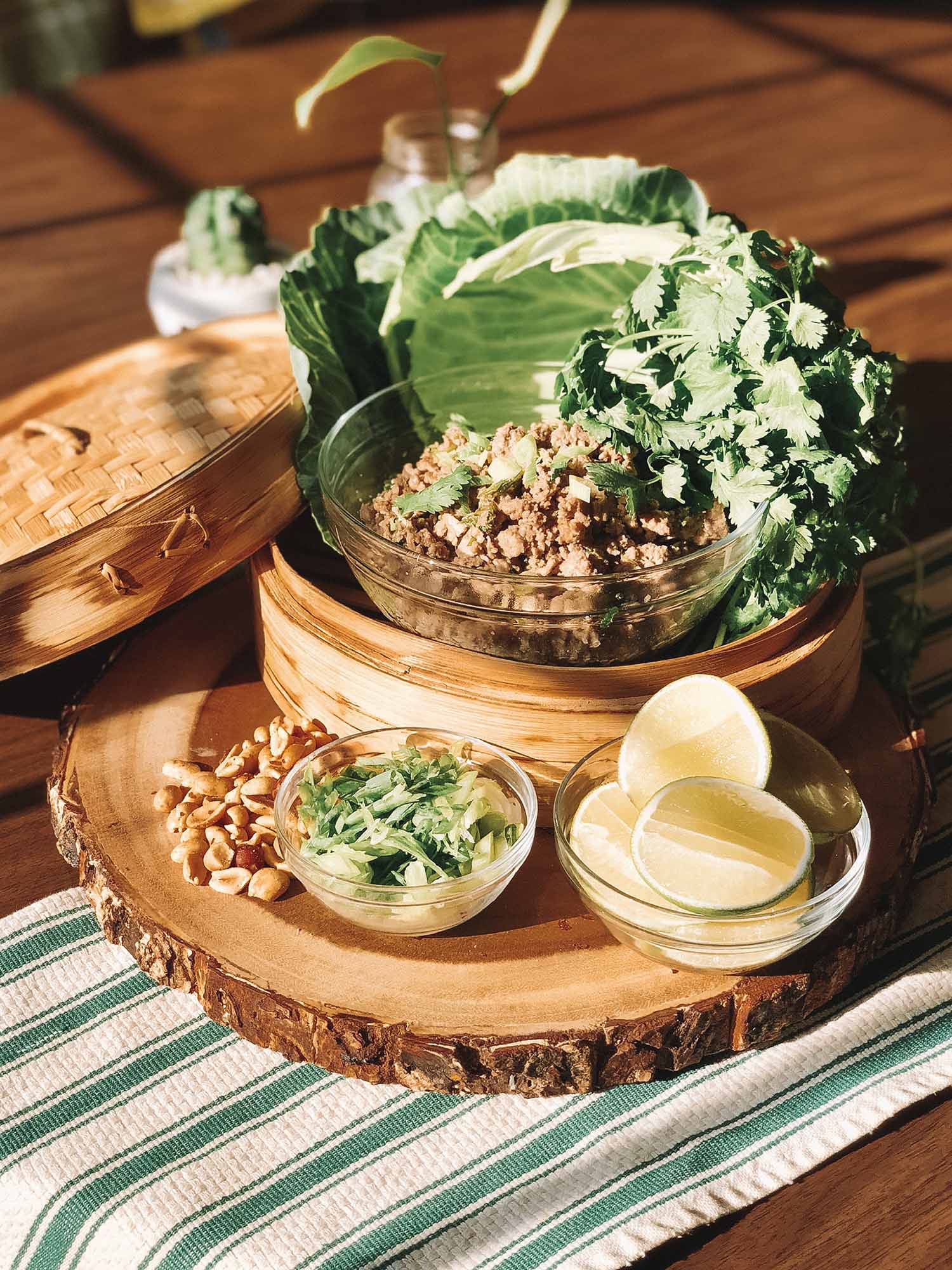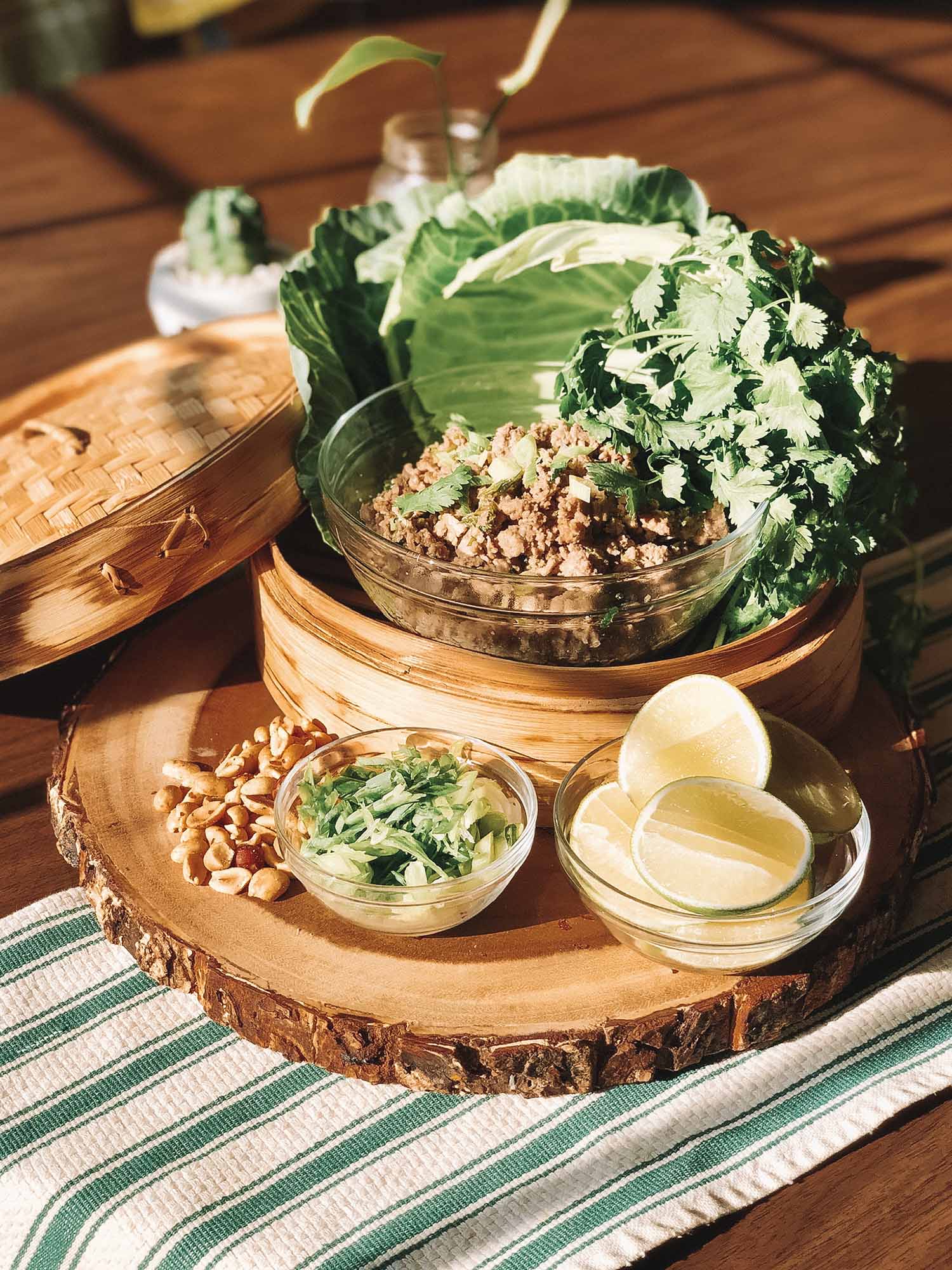 Tips and Tricks
Make sure you prep, slice, and chop all of your ingredients first because the cooking process is very fast for this recipe, and you need to be able to add everything quickly into the pan.
Make sure to keep your pan on medium heat to retain the moisture in your meat and not dry it out.
This recipe works with almost any meat—ground chicken, ground turkey, ground beef, or any plant-based substitute of your choice.

Want to find other delicious foods from around the world to make? Check out these recipes!