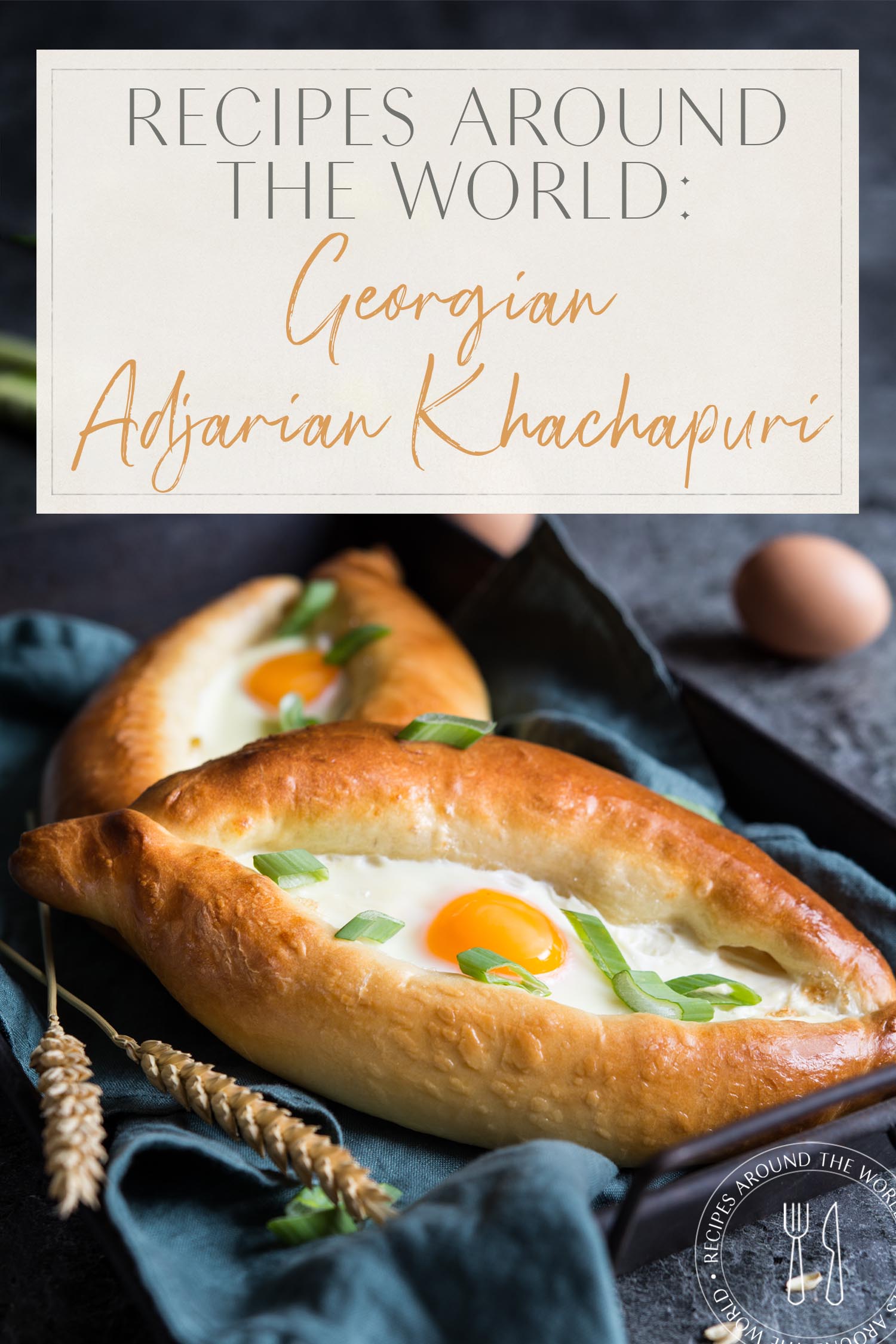 Melanie Hamilton of Savor & Yore is bringing a deliciously cheesy dish from Georgia (the country, not the state) to the 'Recipes Around the World' series!
I've been living in Tbilisi—the capital of Georgia, for just over a year now. In this time, I've fallen hard and fast for Georgian food. While many are quick to assume Georgian food is just a cousin to Russian cuisine thanks to their close proximity and intertwined history—they're tragically wrong.
Thanks to its unique location on the Silk Road, Georgians adopted a mix of both foreign and regional specialties into their diet, making it one of the most unique and diverse cuisines in the world.
From slivers of eggplant smothered in garlicky walnut sauce and pomegranate seeds to spiced beef stew loaded with walnuts, herbs, and garlic galore, there's always something new to try. By far, though, the crowd favorite is Adjarian Khachapuri. Hailing from Georgia's Adjara region, this buttery, salty, bread boat of cheese is the stuff of dreams.
After taking a traditional cooking class from an adorable elderly couple and then endlessly trialing the recipe on my Georgian friends, I believe I have finally harnessed the magic of Adjarian Khachapuri. Today I will share that magic with you. 
Here's the recipe for how to make
Adjarian Khachapuri—essentially Georgian cheese bread—at home!

Cultural Context
So, what's so special about Adjarian Khachapuri? Well, aside from being the lovechild of bread and cheese—this dish is inherently Georgian in that it is equally full of history and deliciousness.
The Ajara region was once home to the best sailors and fishermen in the country.
The shape of the bread symbolizes the boats bobbing on shores of Ajara and the yolk on top? That's the sun shining down on the sailors. In the years since Adjarian khachapuri was born, it has become a staple on the Georgian table and a favorite among locals and tourists alike. 

Ingredients
Makes about 2-4 servings
Dough
2 cups of flour

1 tsp of sugar
1 tsp of salt
1/2 teaspoon of instant yeast
1/4 cup of warm water
1/2 cup of milk
1/2 tbsp of olive oil
1 egg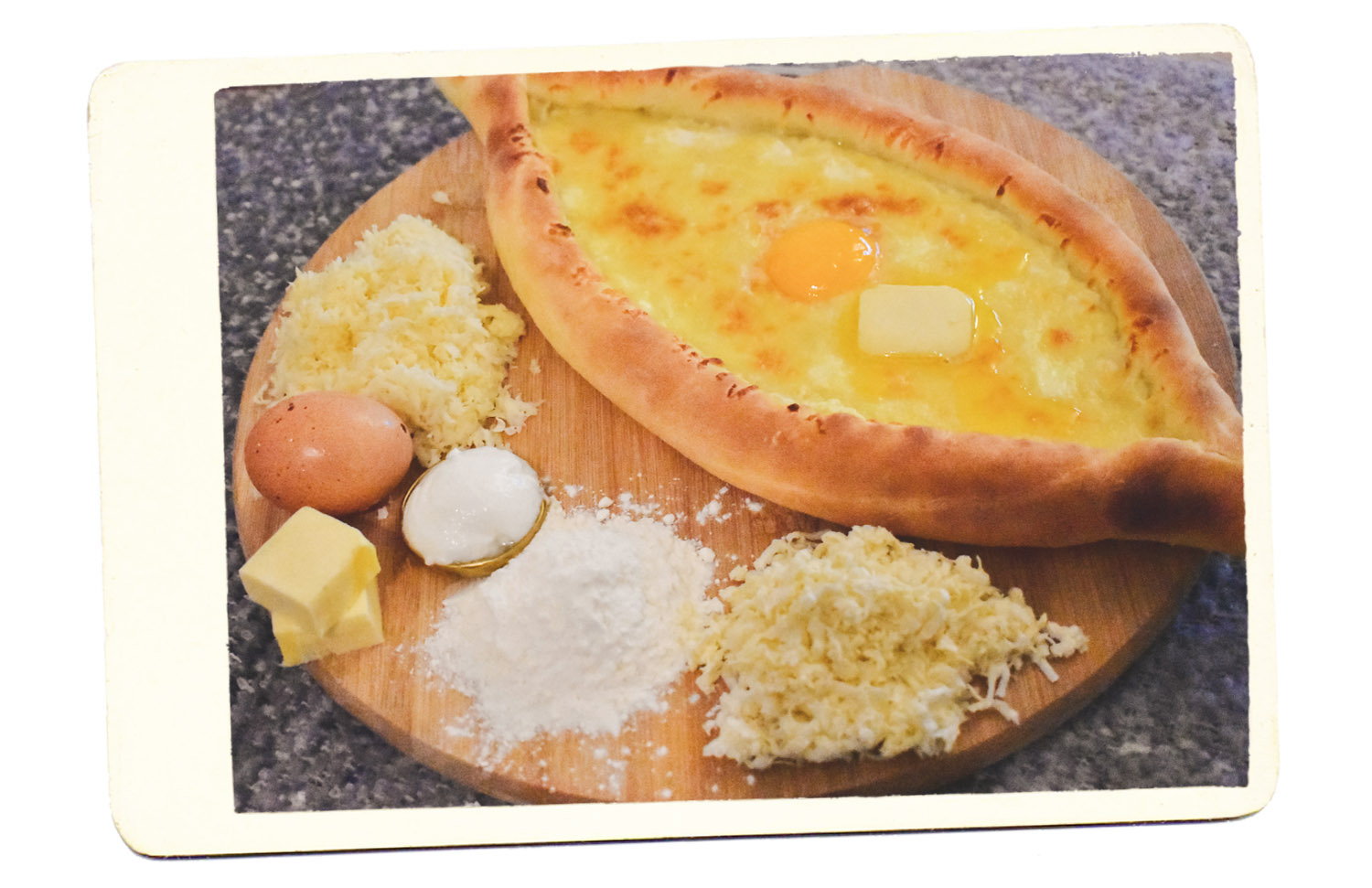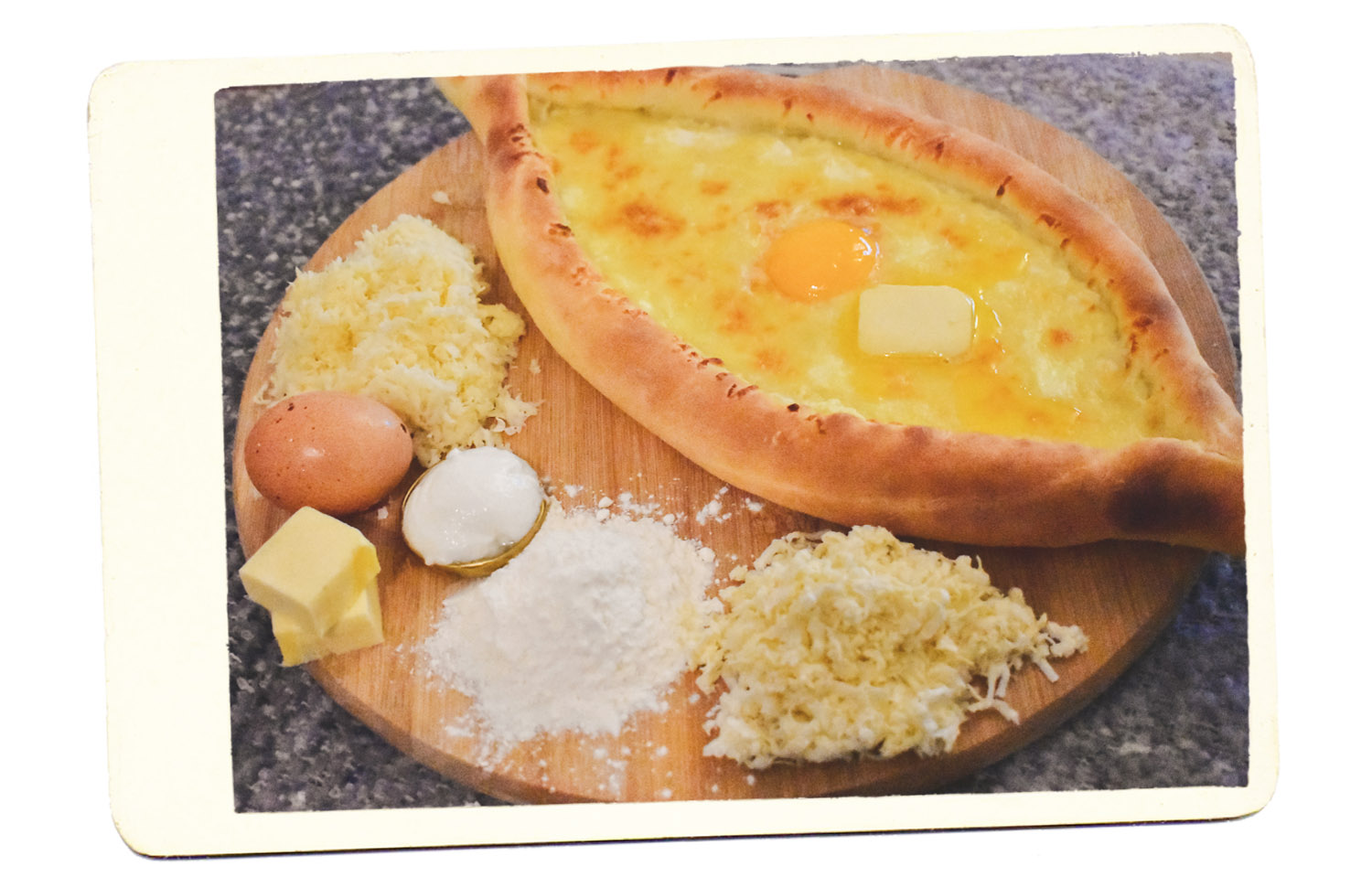 Filling
2 cups of fresh sulguni cheese – grated (can be substituted with feta)

2 cups of fresh imeruli cheese – grated (can be substituted with mozzarella)
3 tbsp of fresh matsoni (can be substituted with full-fat plain yogurt)
1 egg yolk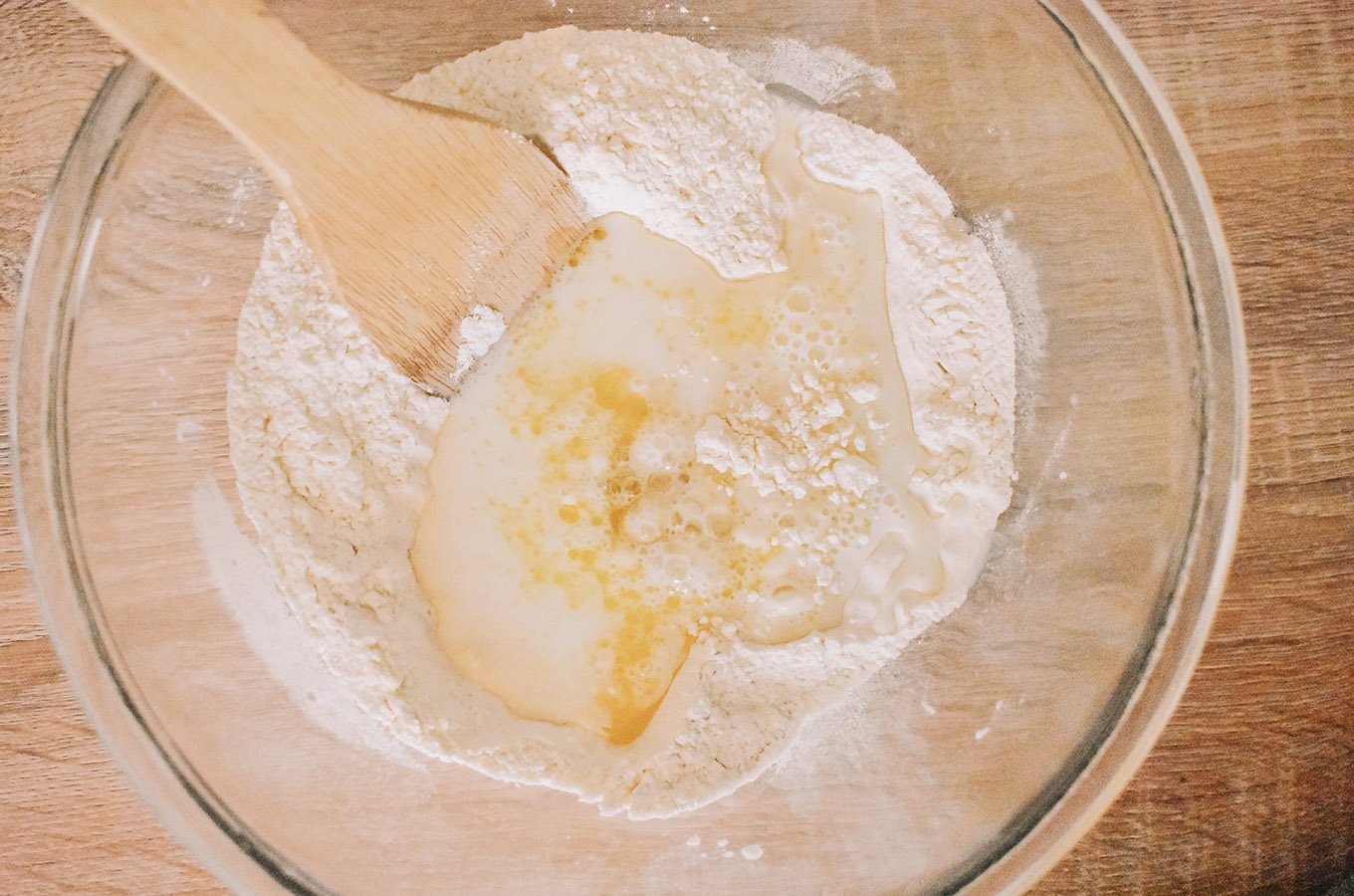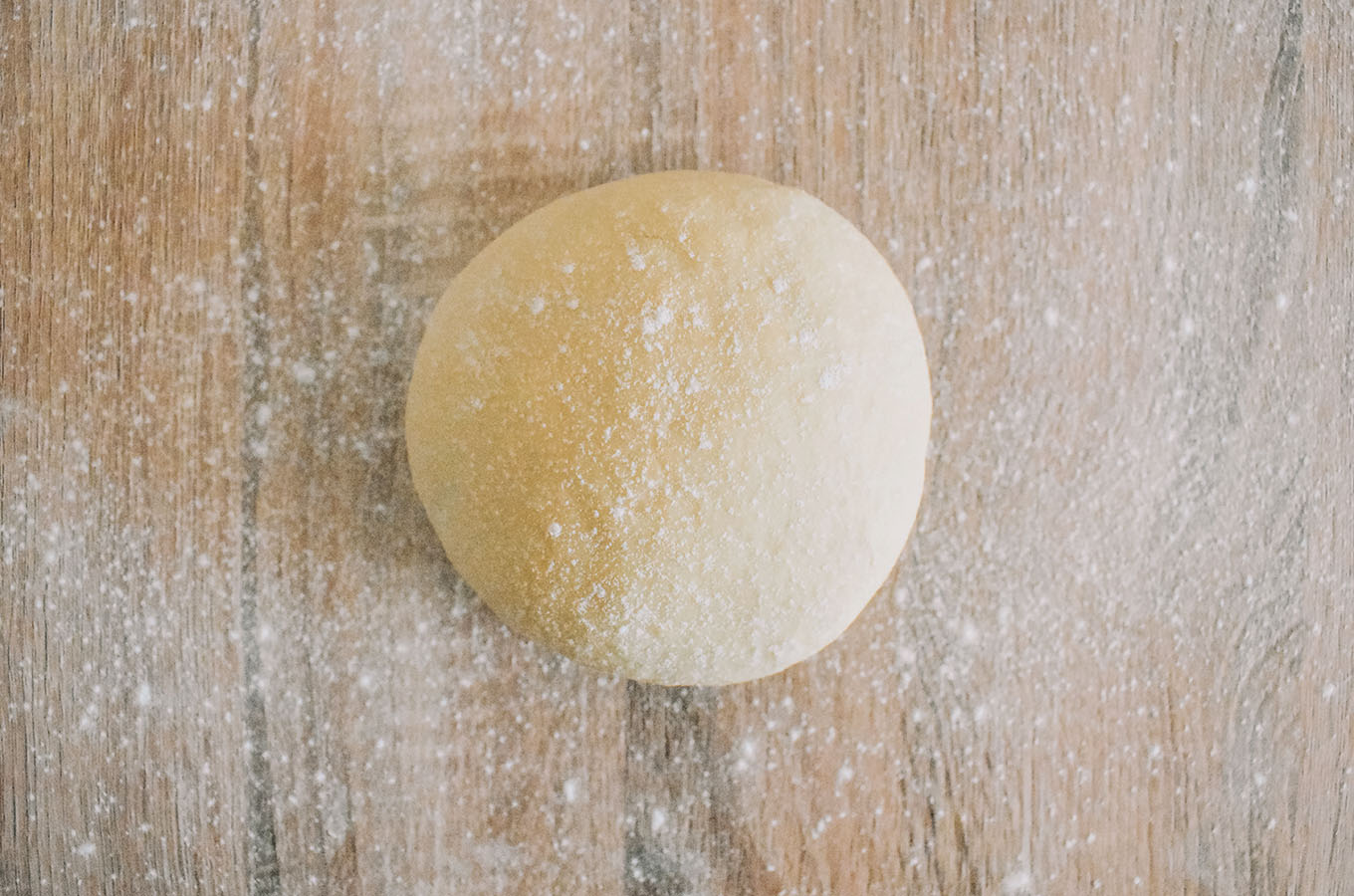 Roll toward middle
Pinch ends together
Shape the boat
Recipe + Preparation
Mix together dry ingredients, add in warm water and milk, combine until kneadable. Knead for 5 minutes. 

Cover dough and allow to rise for two hours in the refrigerator

Once the dough has risen, roll out into a rectangular shape roughly 2 1/2 feet by 1 foot.

Begin shaping the dough into a 'boat' – to do this, roll the wide sides in toward the middle and then pinch the ends together. After that, gently spread open the rolls and begin shaping the boat. 

Add the imeruli, sulguni, and matsoni into the boat and mix lightly with your fingers. 

Heat your oven to 392F/200C and bake in the middle for 10-12 minutes, rotating halfway through.

Take your khachapuri out of the oven and gently add the egg yolk to the center – bake again for 1-2 minutes.

Once finished baking, add a tablespoon of butter on top, and serve hot.

Tips and Tricks
If you are outside the Caucasus region, substitute imeruli and sulguni with equal parts mozzarella and feta. For matsoni, use any full-fat plain yogurt. 
Be sure to allow the dough to rise in the refrigerator—this allows the shape to hold better. For extra flavor, line the wide edges with cheese before rolling into a boat shape.
Eat like a local! start by stirring the boat mixture with a fork, then tear off a piece of bread, dip and devour!

Final Thoughts
This is best enjoyed as a side to many Georgian dishes such as khinkali, kharcho, ostri, shashlik and more!
I hope that this dish inspires you to visit Georgia and try all that the country has to offer. In addition to unique foods, the tiny Caucasus nation also boasts an 8,000-year-old wine culture just waiting to be explored!

Want to find other delicious foods from around the world to make? Check out these recipes!