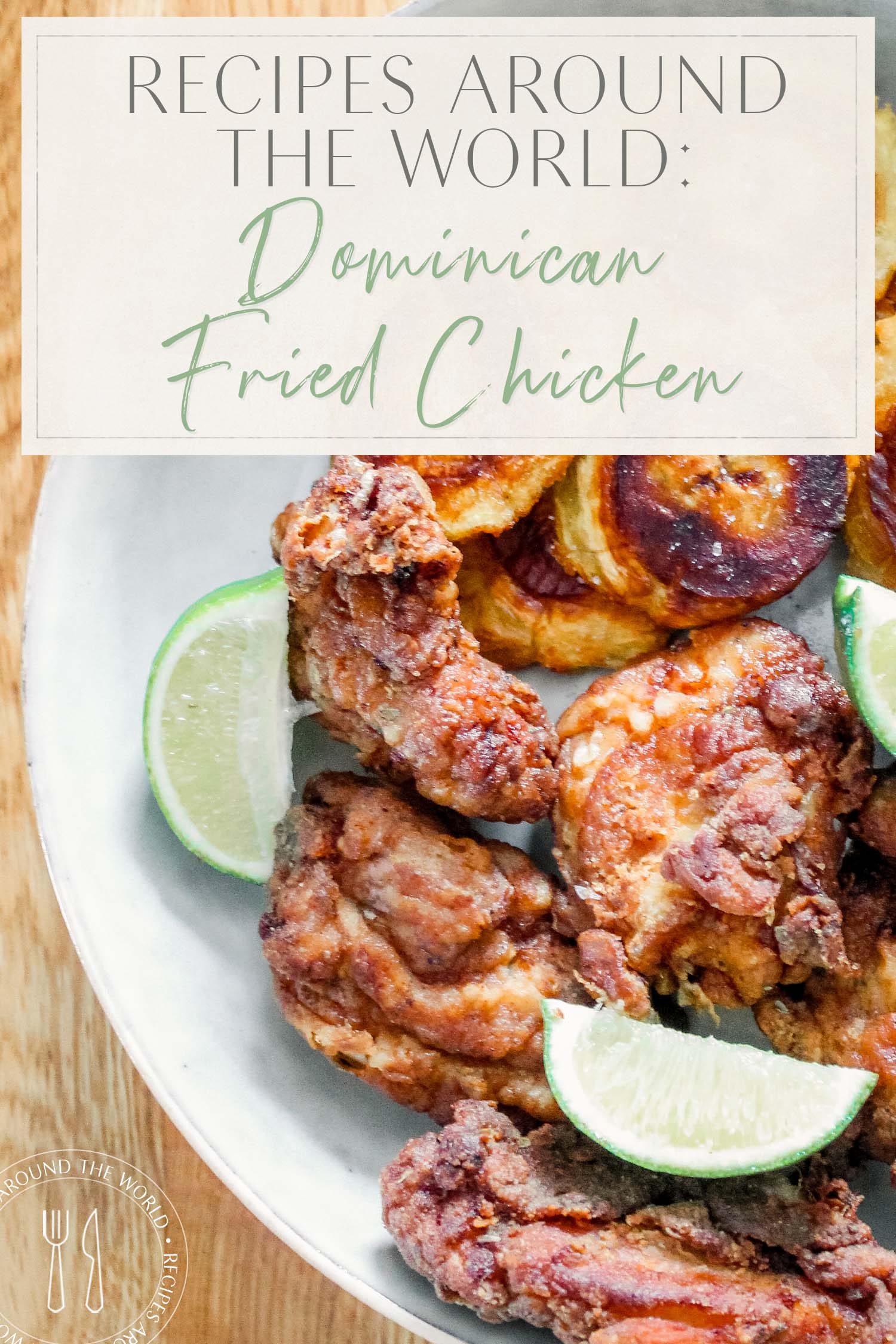 Luis Cabrera of Lost with Luis is here today bringing a tasty fried chicken recipe from the Dominican Republic to the 'Recipes Around the World' series!
Growing up, nothing made me happier than hearing the sizzling of my mother's 'chicharrón de pollo' (chee-chah-rrohn de poh-yoh) or deep-fried chicken coming from the kitchen. It was hands down my favorite dish.
I can't say I have too many vivid childhood memories of trying food I really liked. Yet I fondly remember having some chicharrón de pollo in a Dominican neighborhood in New York City with my mother one summer when we were visiting family.
The perfectly seasoned, perfectly crispy chicken with a drizzle of lime juice had my taste buds transfixed. My mom continued to make it for the family as a treat throughout my childhood. It is the first dish I have whenever I visit the Dominican Republic.
The recipe is quite simple but there are many variations. The trick is to season it just right, ensure it is nice and crispy and a key ingredient is lime juice. The perfectly seasoned, slightly acidic taste sets Dominican Fried Chicken apart from any other variations of fried chicken out there.
I recently called my mom to walk me through the recipe and recreate it at home. Hearing her describe it and reminiscing about sitting on that park bench in New York City at the tender age of eight made me crave it that much more.
Here's my mom's tried tested and true recipe for chicharrón de pollo. Buen provecho!


Cultural Context
This Dominican staple can be found in all corners of the country; from small countryside restaurants to resorts and beachside stands, it's a go-to meal that never fails. Often served with a side of tostones (or fried plantain), chicharrón de pollo has been around for decades.
Some say the dish originated from the Chinese who immigrated to the Caribbean in the 1800s. While the origins aren't quite certain, there are Dominican cookbooks dating back to the 1940s that list the recipe and there's no question that is has been a part of Dominican culture for many generations.


Ingredients
Makes about 4 servings
2 lbs. of chicken thighs (bone-in), cut into 2" pieces
1/2 teaspoon of pepper
1/2 teaspoon of oregano
1 teaspoon of garlic powder
2 tablespoons of soy sauce
1/2 a cup of all-purpose flour
1/3 a cup of corn starch
2 cups of oil for frying (a good amount of oil is necessary)
2 limes sliced into wedges (one lime to season the chicken, the second lime for garnish and drizzle on fried chicken)



Recipe + Preparation
Prep
Season the chicken with the juice of one lime and soy sauce. Let sit for 15 minutes.
Directions
Mix all dry ingredients together (pepper, garlic powder, oregano, flour, corn starch)
Coat the chicken with the dry mixture. Shake excess off.
Heat oil in a deep pan over medium heat. Wait until the oil is hot.
Place chicken in the pan and let fry, turning every 5 minutes or so, until it turns golden brown.
Place on a paper towel to drain excess oil.
Drizzle some lime juice over the chicken and serve with tostones.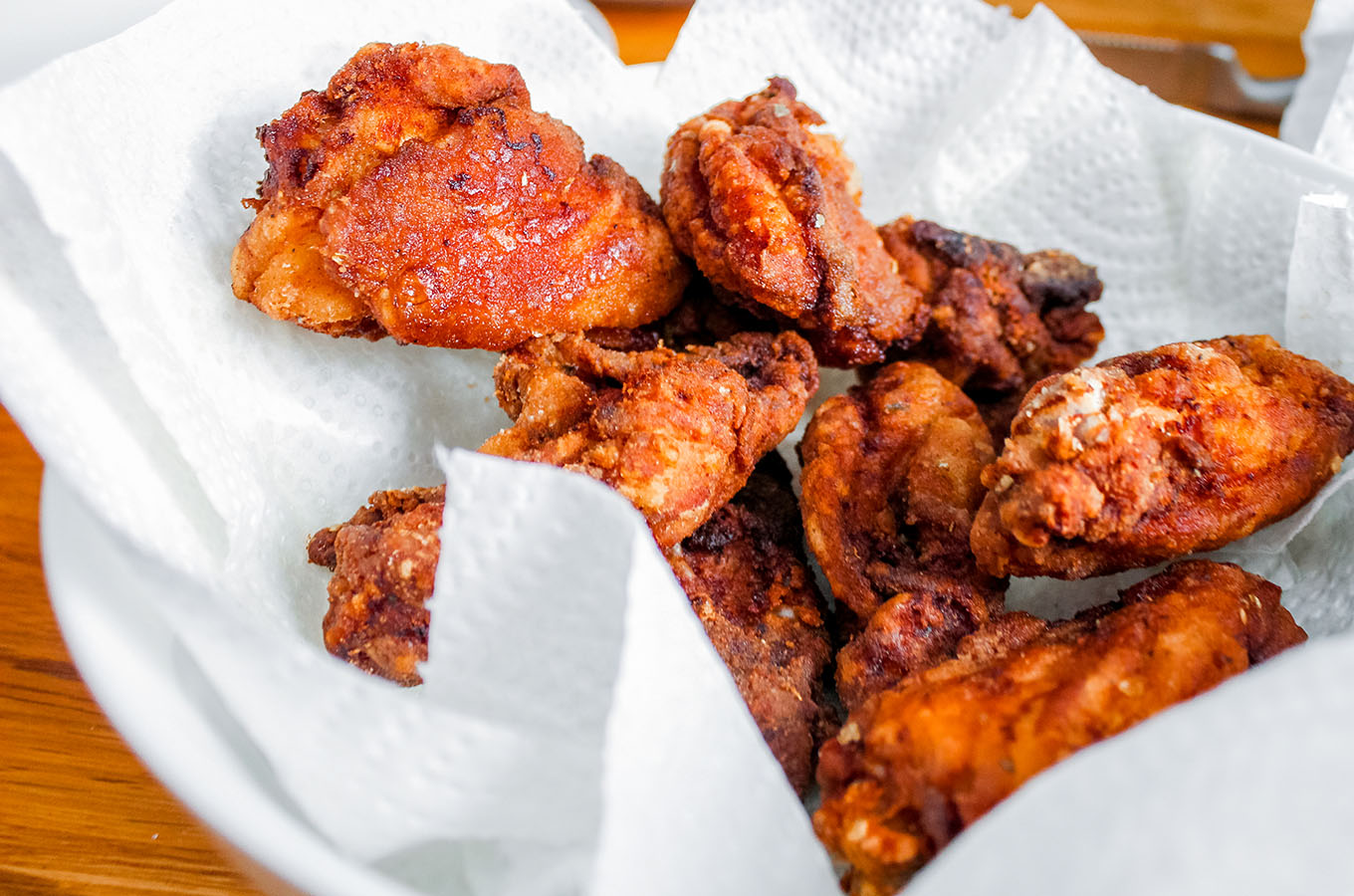 Tips and Tricks
For better flavor, keep the skin and bones. It's best to not use chicken breast as it will have a drier taste. She recommends chicken thighs, legs, and wings.

Want to find other delicious foods from around the world to make? Check out these recipes!