Jen Hlad of Marshmallows & Margaritas is bringing a delicious Sri Lankan dish to the 'Recipes Around the World' series!
I've loved Indian food since the moment I first tasted it, when I was studying abroad in London. But I had never had Sri Lankan Curry — and didn't know much about Sri Lanka at all — until I lived in Bahrain.
Like in many other Middle Eastern countries, much of the domestic, hospitality, and construction work in Bahrain is done by people from other countries. Our housekeeper, Lata, was one of many Sri Lankan women who work as maids or nannies in Bahrain — and she had been there for more than 25 years. She taught herself Hindi and English, and supported her parents, daughters, and siblings with the money she earned working abroad.
We loved Lata as soon as we met her, and she quickly became our Bahrain mom. In addition to cleaning the house, she also always offered to help me in the kitchen.
Eventually, I asked her to teach me how to make Sri Lankan food, and she agreed, as long as I wouldn't tell any of the other families she worked for about it. She didn't want anyone else knowing that she was such a good cook!
This chicken curry is one of the dishes she taught me to make, and now that neither Lata nor I live in Bahrain anymore, I think it's safe to share it.
Here's the recipe for how to make Sri Lankan Curry at home!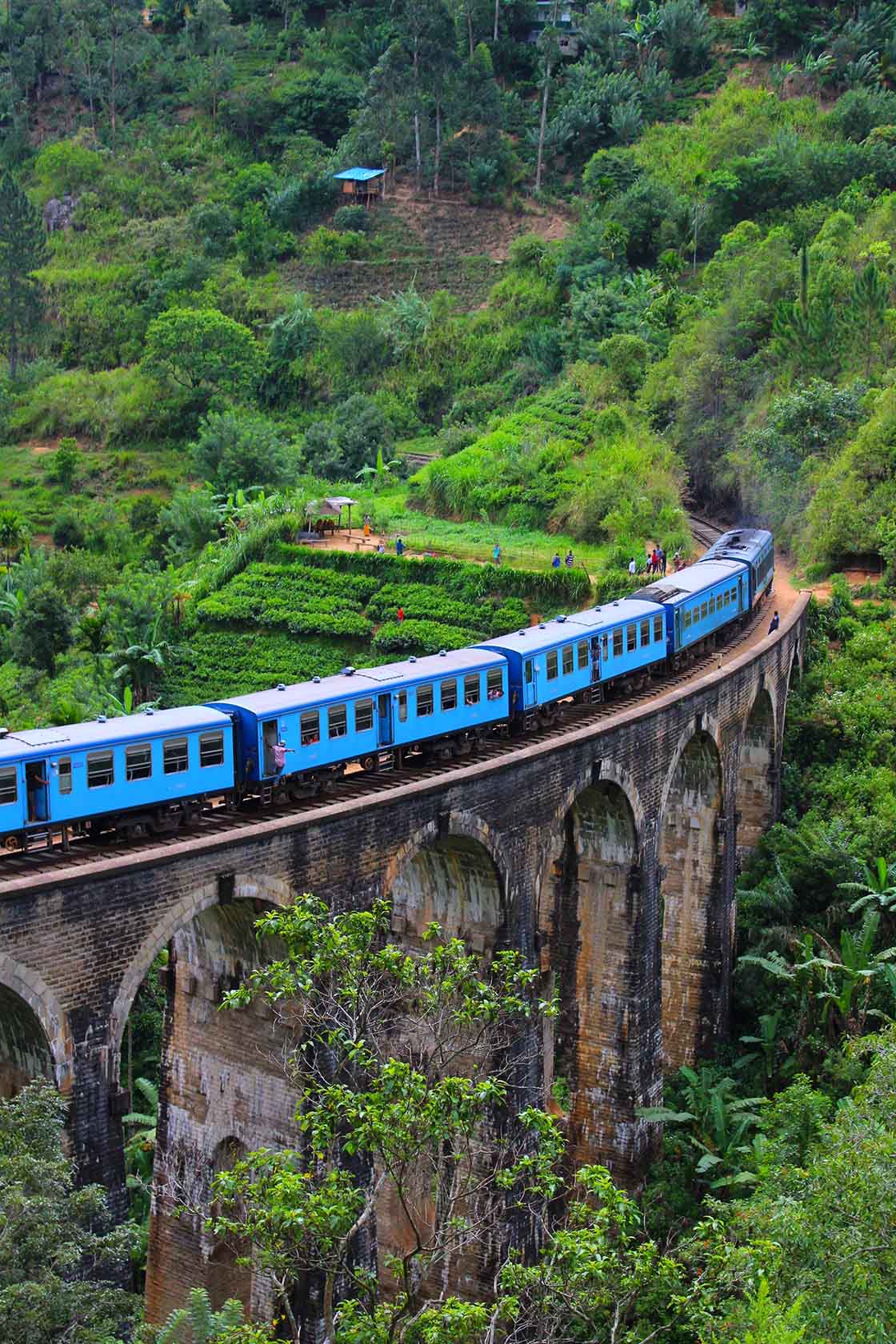 Cultural Context
Sri Lanka has been known for its spices for hundreds of years, and this recipe incorporates many of those spices into the rich sauce.
The island also is covered in coconut trees, so its cuisine is full of coconut milk. While many people there make their own coconut milk from freshly grated coconut, it is not necessary to make your own for this chicken curry.
This recipe was personalized for our American palettes, so it is lower on the spice scale than you would typically find in Sri Lanka, but you can go heavy on the cayenne pepper if you like more of a kick. It's best served with white rice or flatbread, and maybe some tabbouleh on the side.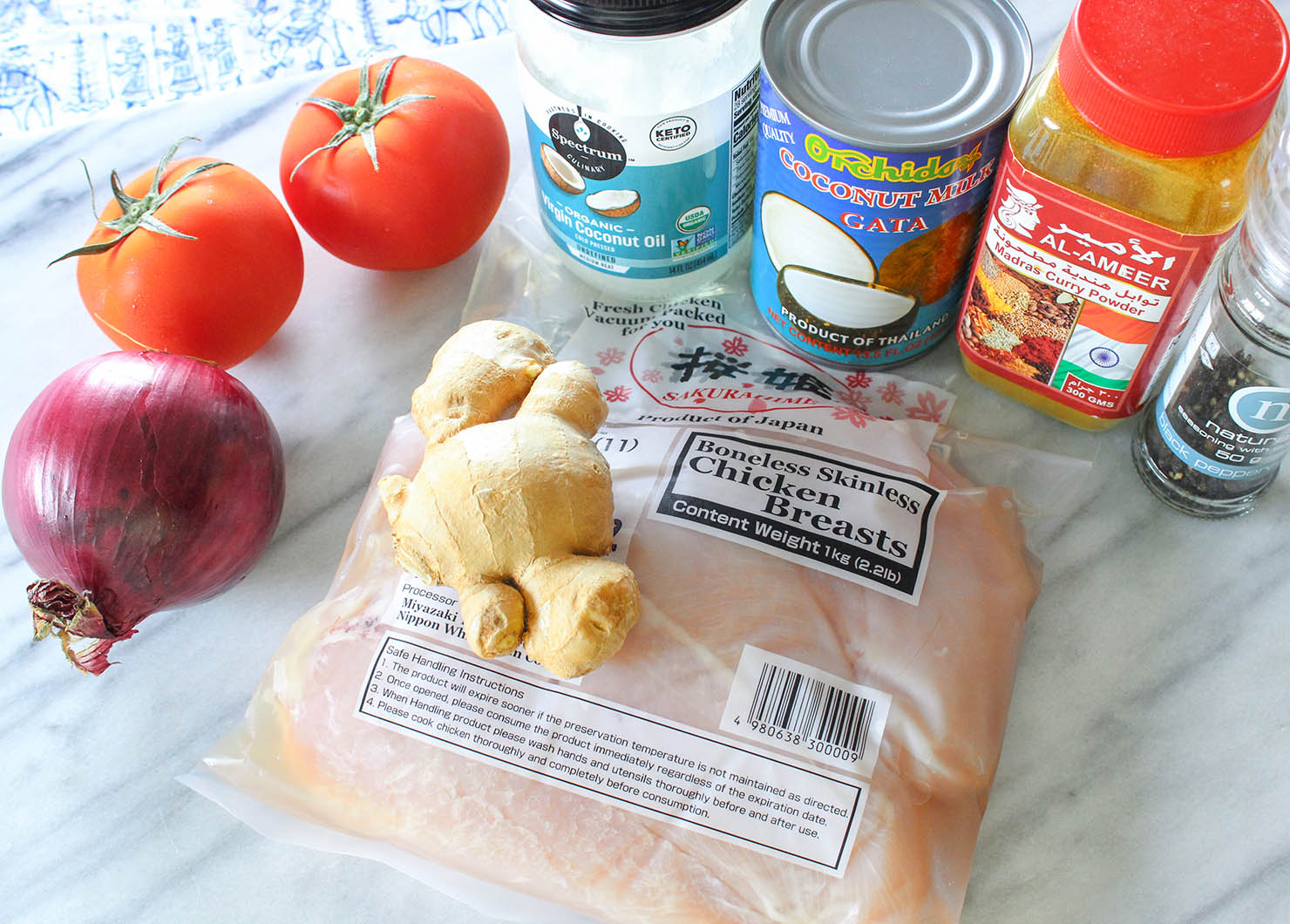 Ingredients
Makes about 6 servings
Two 2.5-inch pieces of ginger
5 cloves garlic
1 red onion
2 medium tomatoes
Boneless chicken breasts (1 package – about 2 pounds)
2-3 tablespoons coconut oil or ghee
About 25 curry leaves (see tips + tricks)
2 heaping tablespoons Madras curry powder
Black pepper, cayenne pepper, and salt to taste
1 can of full-fat coconut milk
1 bunch cilantro (optional)



Recipe + Preparation
Peel and slice the ginger, and smash and chop the garlic cloves. Slice the red onion into thin slices. Chop the tomatoes and chicken into roughly 2-inch pieces.
Put the coconut oil or ghee into a large heavy pot and melt over medium heat. Add the curry leaves and cook for a minute, then add onion, garlic, ginger, and a little salt, and cook until starting to brown, stirring occasionally.
Once the onions have started to brown, add the curry powder and ½ teaspoon of black pepper, then stir in the chicken and tomatoes. Cover the pot and cook for 10 minutes, then stir the mixture and cook an additional 10 minutes uncovered. While it's cooking, rinse and finely chop the cilantro.
Taste and add cayenne, black pepper, and salt as needed (err on the side of hotter/spicier, because the coconut milk will cool it down a bit). Add half to three-quarters of the can of coconut milk and all of the chopped cilantro and stir. Cook uncovered for an additional 10-15 minutes.



Tips and Tricks
Curry leaves are easy to find in Bahrain, and they may be available at an Indian grocer where you live. If you can't find any, omit them and grate a little bit of lime zest over the curry just before you serve it.
I used chicken breast because that's what I like, but chicken thighs would also work well. And while cilantro is used in many Sri Lankan recipes, I know there are many people who are allergic or who just don't like it. If you're one of those people, leave it out!

Final Thoughts
In addition to its spices, Sri Lanka is also known for its teas. Consider brewing a cup of strong Ceylon black tea to enjoy with your curry.

Want to find other delicious foods from around the world to make? Check out these recipes!