Arianna Bennett is here today bringing a Filipino dish to the 'Recipes Around the World' series!
Growing up, my mother always made it a point to show us the culture we came from: the Philippines. Thanksgivings would often feature more Filipino food than American: pork adobo, lumpia, lechon, and the best of the best, pancit.
This specially tailored recipe was passed down from my grandfather, who spent many years as a chef in the US Navy.
Several Asian cultures have their own—unique variations of noodle and vegetable combos, but pancit bihon is different. It uses a specialty called glass noodles, which are very thin, translucent noodles made from rice flour. The dish is traditionally served with shrimp or pork, and pairs well with lemon.
Here's the recipe for how to make Pancit Bihon at home!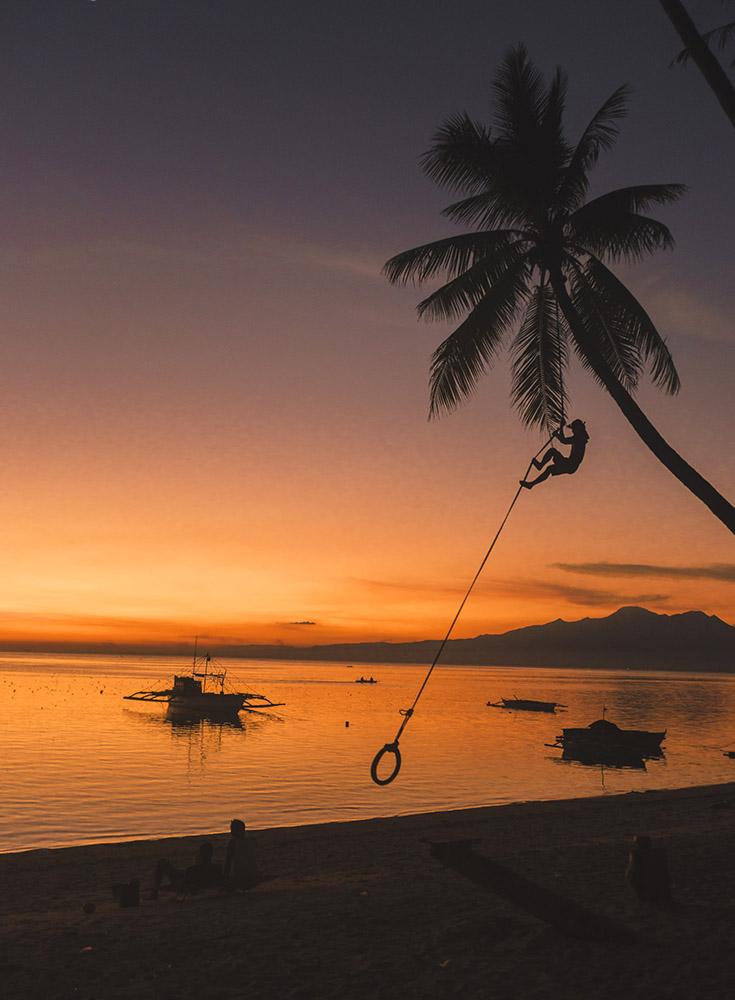 Cultural Context
There are primarily two different kinds of pancit, both originating from the Philippines: pancit bihon (rice noodles) and pancit canton (egg noodles).
Fun Fact: Noodles were first introduced to the Filipinos by Chinese immigrants, who refer to the dish as 便食 or biàn shí, which translates quite literally as "convenient food."
Pronounced: Pancit Bihon (pun-set bee-hoon)


Ingredients
1 lb pancit bihon rice noodles
1/2 lb. pork cut into small thin slices
1/2 lb. small shrimp, peeled and deveined
1/8 lb. snow peas
1 cup thinly sliced carrots
1/2 small cabbage chopped
1 cup celery leaves chopped finely
1/2 medium sized onion thinly sliced
1/2 tbsp garlic minced
2 cubes chicken bouillon
5 tbsp soy sauce
3 to 4 cups water
1 lemon thinly sliced for garnish



Recipe + Preparation
In a large pot, sauté the garlic and onion.
Add the pork and shrimp and cook for 2 minutes.
Add the chicken bouillon and water then simmer for 10 minutes.
Add in the carrots, snow peas, cabbage, and celery leaves and simmer for a few minutes.
Remove all the ingredients in the pot except for the liquid and set them aside.
In the pot with the liquid, add the soy sauce and mix well.
Add the pancit bihon rice noodles (makes sure to first soak it in water for about 10 minutes – the water is discarded) and mix well. Cook until liquid evaporates completely.
Return the vegetables and meat that were previously cooked to the pot and simmer for a minute or two.
Arrange on a serving platter and garnish with fresh lemon slices.
Serve hot. Share and enjoy! Tips and Tricks From Mother
Remember to mise en place—have all your ingredients measured, cut, peeled, sliced, grated, etc. before you start cooking.
The noodles need to soak for about 10 minutes before cooking; this can be done at the same time the chicken bouillon is simmering.



Final Thoughts
Filipino food is highly underrated; it's practically love at first bite. It is the ideal blend of Spanish and Southeast Asian cuisine. Do not stop at pancit, try all the foods!

Want to find other delicious foods from around the world to make? Check out these recipes!