Continuing the 'Recipes Around the World' series, Nicole is here to bring a little Italian flavor to your home with homemade pesto!
Pesto is simple and easy to make sauce that is typically served over spaghetti. It has very few ingredients: basil, olive oil, parmesan cheese, walnuts, and garlic.
I learned to make this recipe while I was an Au-Pair living in Northern Italy.
The mom of the house, Isabella, would pick up the ingredients at the local farmer's market on her way home from work. We would mix and blend the ingredients to have a simple, delicious and freshly made weekday lunch.
I was so fortunate to live with an Italian family that cared deeply about fresh, local ingredients. They also loved cooking so every night and every meal was something that could have been served at any top restaurant!
Luckily they always let me join in the kitchen and were happy to teach me all their favorite dishes! Over the years I learned with making this recipe that the fresher the ingredients, the better!
Here's how to make fresh pesto at home!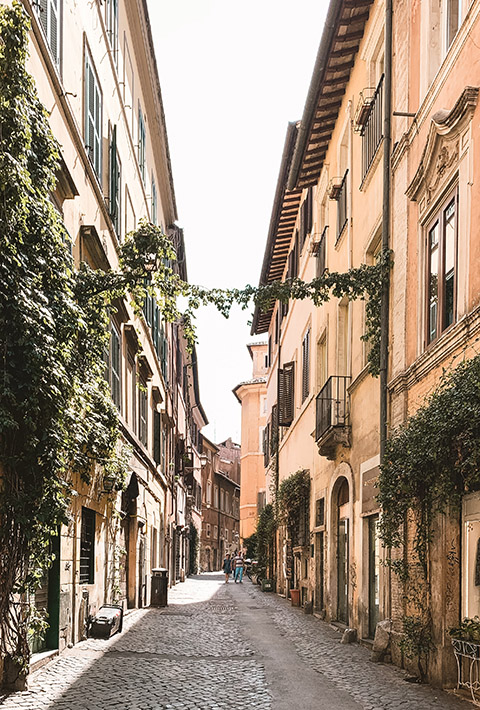 Cultural Context
Pesto is a recipe that originates in the region of Liguria, Italy. Typically it is made in the summer when basil tends to be the freshest.
Traditional pesto calls for pine nuts and I have even heard that some regions in Italy can sometimes use almonds. I never did find out why we always used walnuts, but I could never tell the difference so it worked for me!
When I returned to America, this was one of my favorite recipes to make for family and friends. My first Christmas back home, I made and jarred the pesto to give as Christmas presents.
Every year I am given plenty of reminders that everyone is looking forward to their favorite present, so the tradition has lived on. Luckily I live in California, so access to fresh basil is a little easier to find in the winter.


Ingredients
3 ounces of Basil, picked off the stem (about 5 cups)
2 cloves of garlic
5 whole walnuts
1/4 cup water
1 cup Parmesan Cheese, grated
1 cup Olive Oil





Preparation + Recipe
Blend together the basil, garlic, walnuts, and water
In another bowl add the grated parmesan cheese
Pour the blended basil mixture over the cheese
Top with the olive oil and stir together until well mixed
Makes enough for about 6-8 servings

This can be put in the freezer if you're wanting to save it for more than a few days.
Tips and Tricks
If you are going to store or save the pesto, cover the entire top layer with olive oil to prevent the pesto from turning brown and store in an airtight container.
When you are ready to use, you can just mix the olive oil in.

Final Thoughts
While pesto is usually served with spaghetti, I have also used it for many different dishes. It is a perfect addition to top over chicken, as a pizza sauce, or any other noodles besides spaghetti.
Mangia bene!