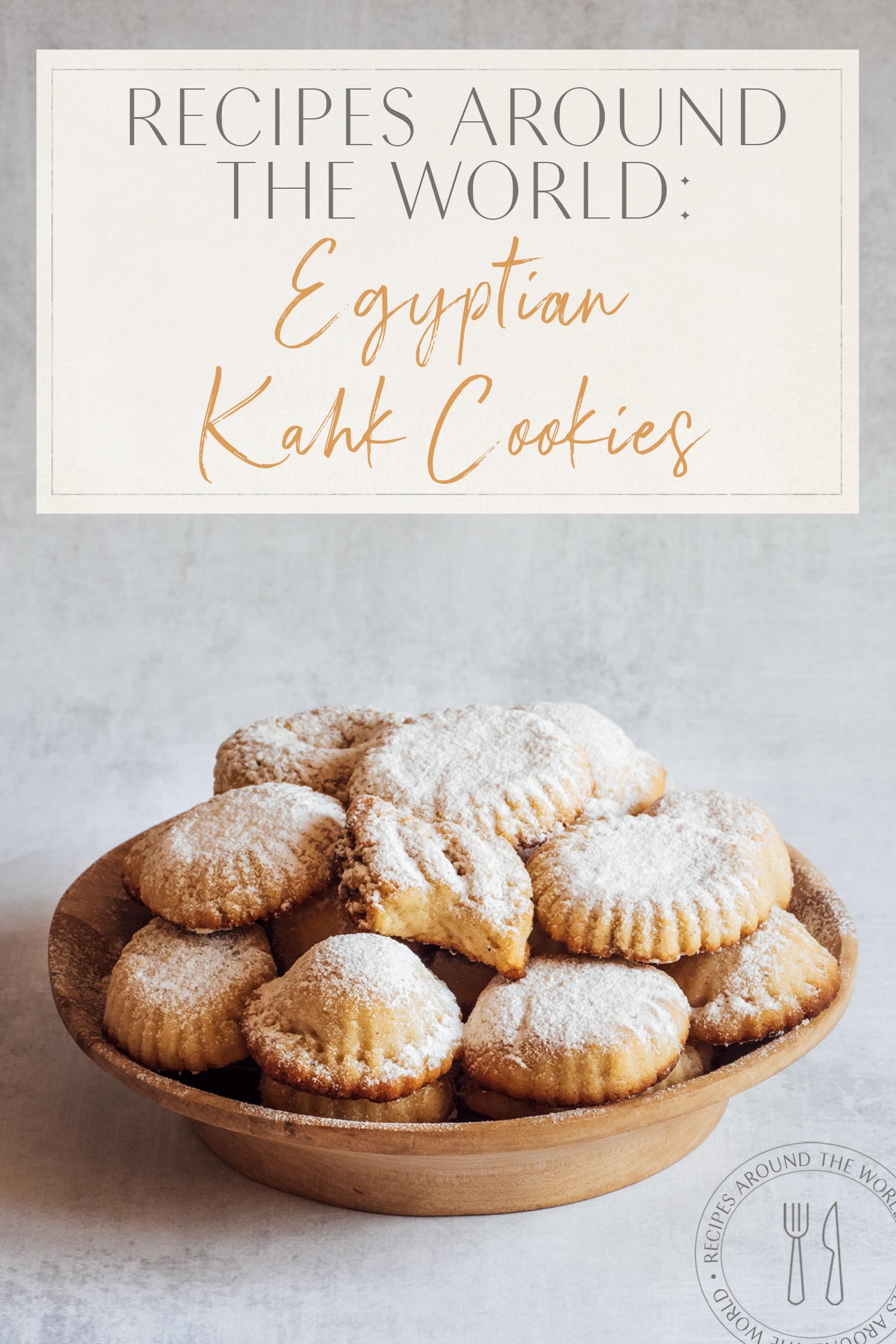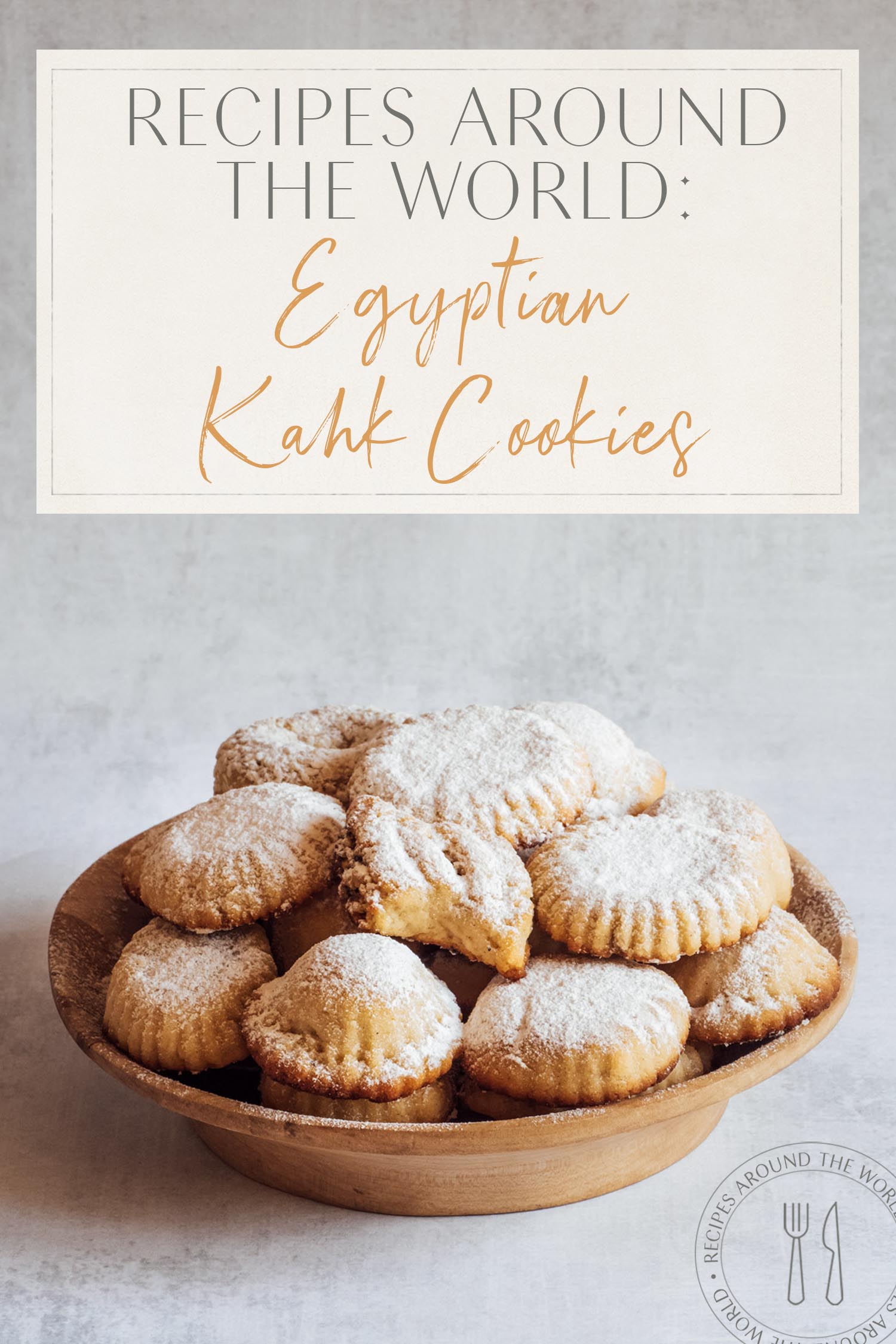 Nadine Arab of Curls en Route is bringing a sweet treat from Egypt to the 'Recipes Around the World' series!
I chose Kahk as it resembles happy moments from my childhood; they remind me of my grandma and of the Eid holiday. To this day, these celebratory cookies spread joy amongst all Egyptians—grownups and kids alike!
Kahk are Egyptian cookies that are mainly associated with the Islamic Eid Al-Fitr, the 3-day feast that marks the end of Ramadan. These cookies are a cornerstone of the Egyptian culture that dates back to ancient Egypt. Yes, drawings of Kahk were found on walls of some temples!
And in a later era, kitchens in palaces used to make huge quantities and fill them with gold coins and give them out to the people on Eid!
Here's the recipe for how to make
Egyptian Kahk cookies at home!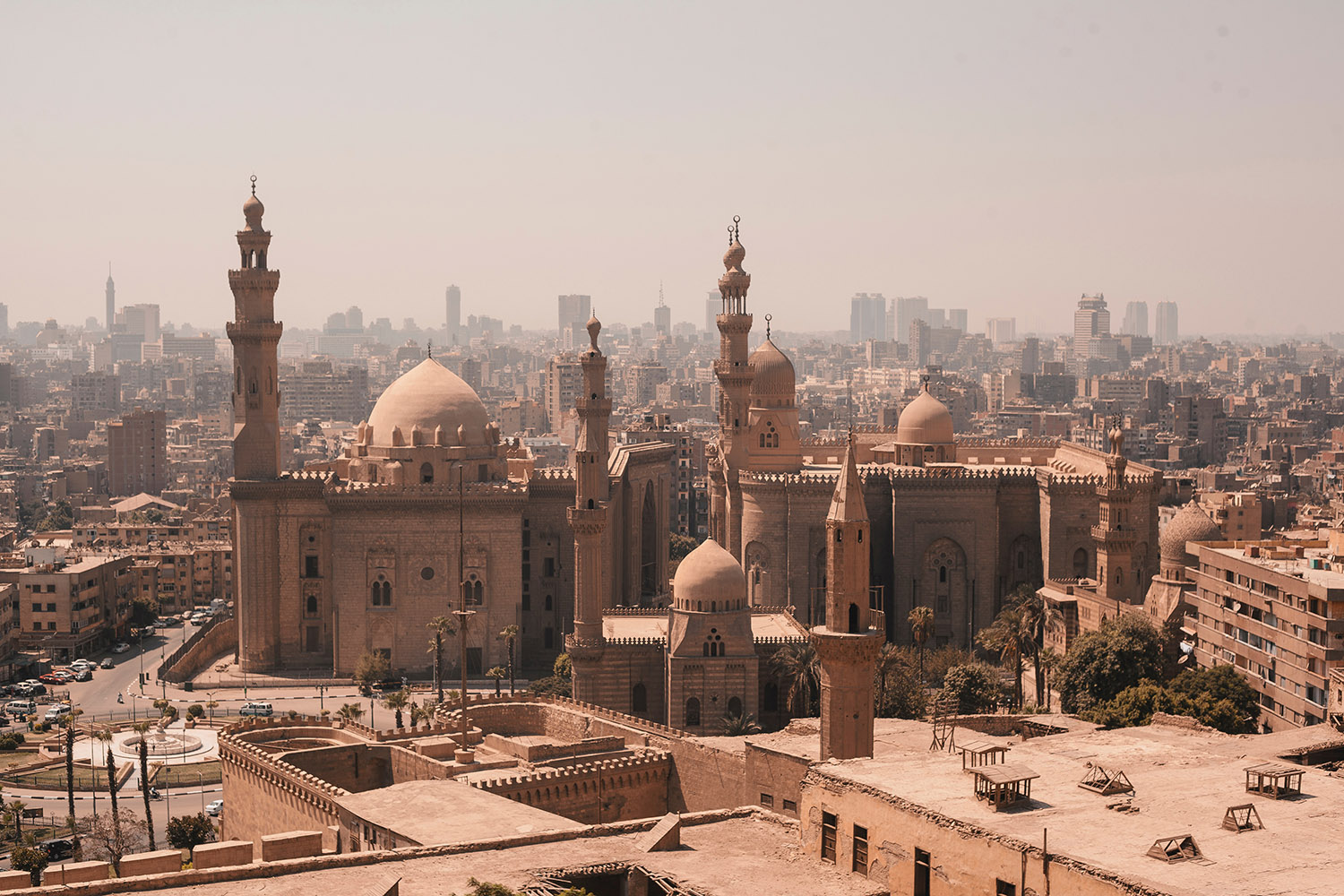 Cultural Context
Over the years, the Kahk tradition was passed down from one generation to another, and of course, no Kahk in the world would beat your grandma's recipe! I'd argue that for many Egyptians, their favorite memories would have to include helping out their grandma on the last day of Ramadan, as she bakes and they stamp the cookies!
I remember when I was a child, I used to gather with my cousins and help our grandma make all sorts of shapes on the delicious snowballs-to-be.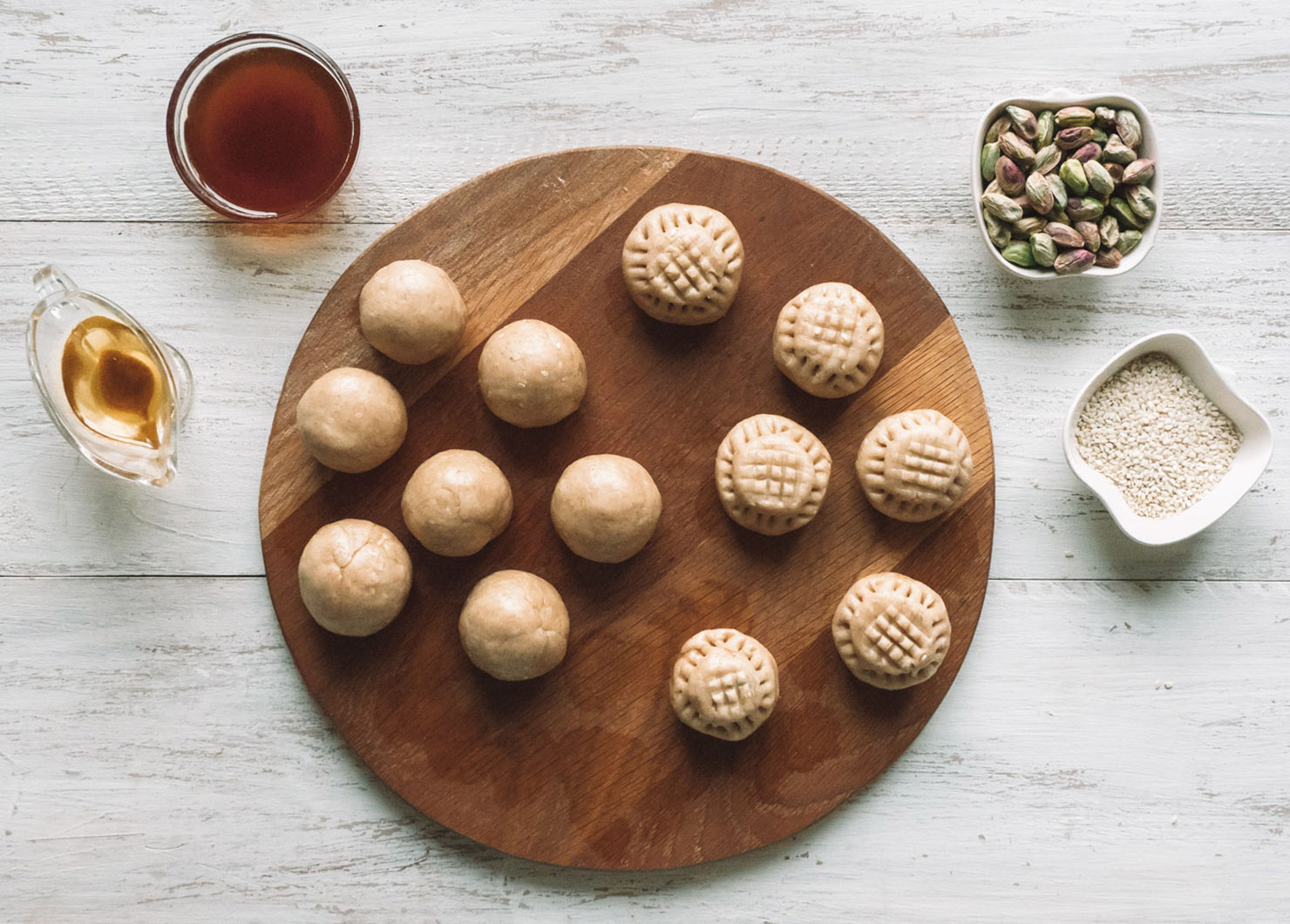 Ingredients
Kahk Batter:
1 kg all-purpose flour (~8 cups of flour)
100g powdered sugar (plus some more to sprinkle at the end)
2 tbsp yeast OR 1 1/2 tsp baking powder
600g ghee (use at room temperature)
2-3 cups milk (use at room temperature)
3 tbsp toasted sesame seeds (optional)
1/2 tsp vanilla extract
1 tbsp Kahk essence (This is an extract that gives Kahk a distinctive odor and taste. Since you might not be able to find this at your local spice shop, you can replace it with rose water or remove it completely)
Hint of salt
For the Fillings:
Option #1: Plain Kahk (no filling)
Option #2: Nuts (most popular choice: walnuts)
Option #3: A'agameya filling (ingredients+ recipe below!)
Option #4: A'gwa filling (date paste)
 A'agameya Ingredients:
2 tbsp all-purpose flour
3 tbsp ghee
1 cup honey
1 tbsp toasted sesame seeds
1 cup diced walnuts (optional)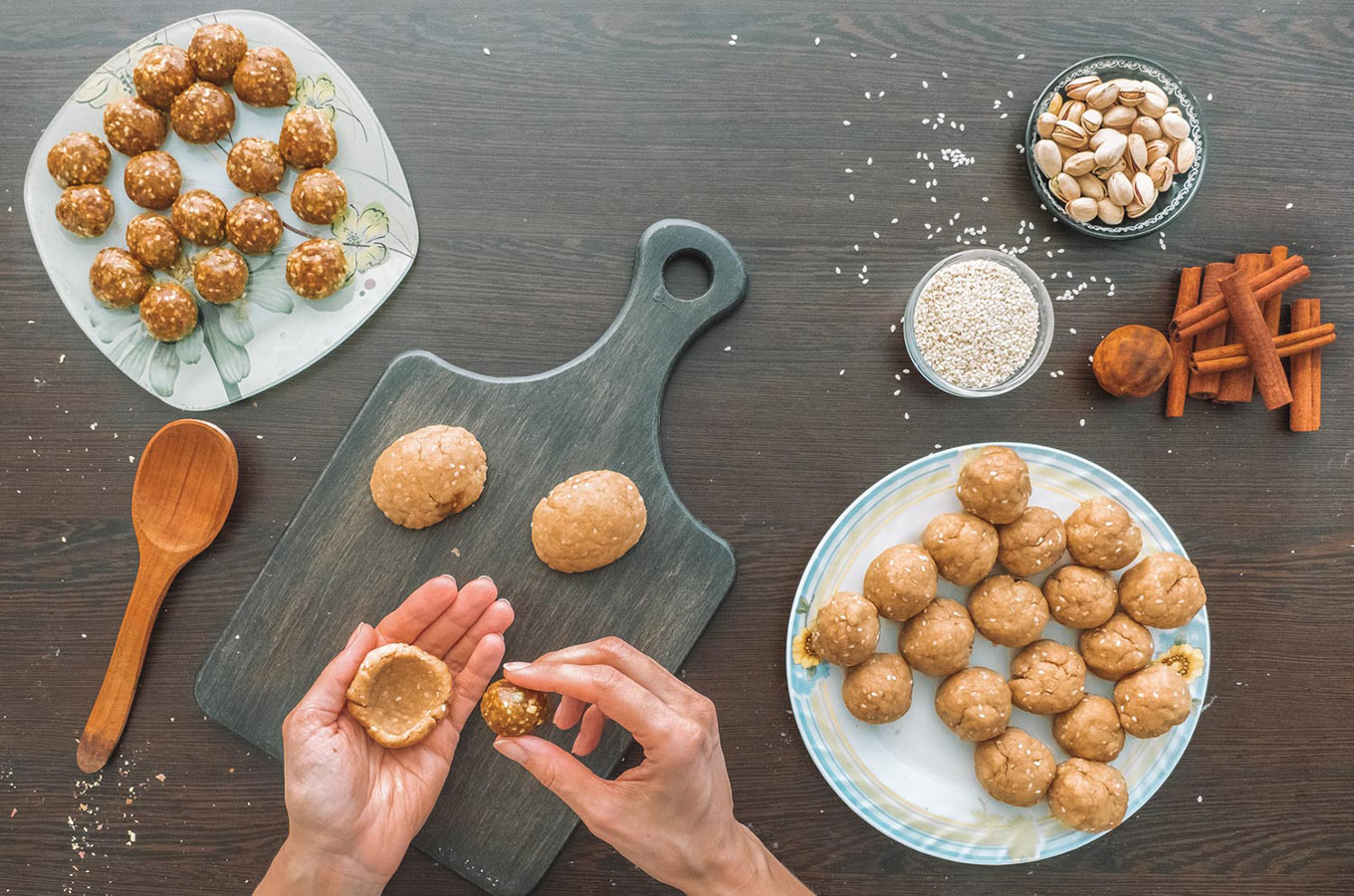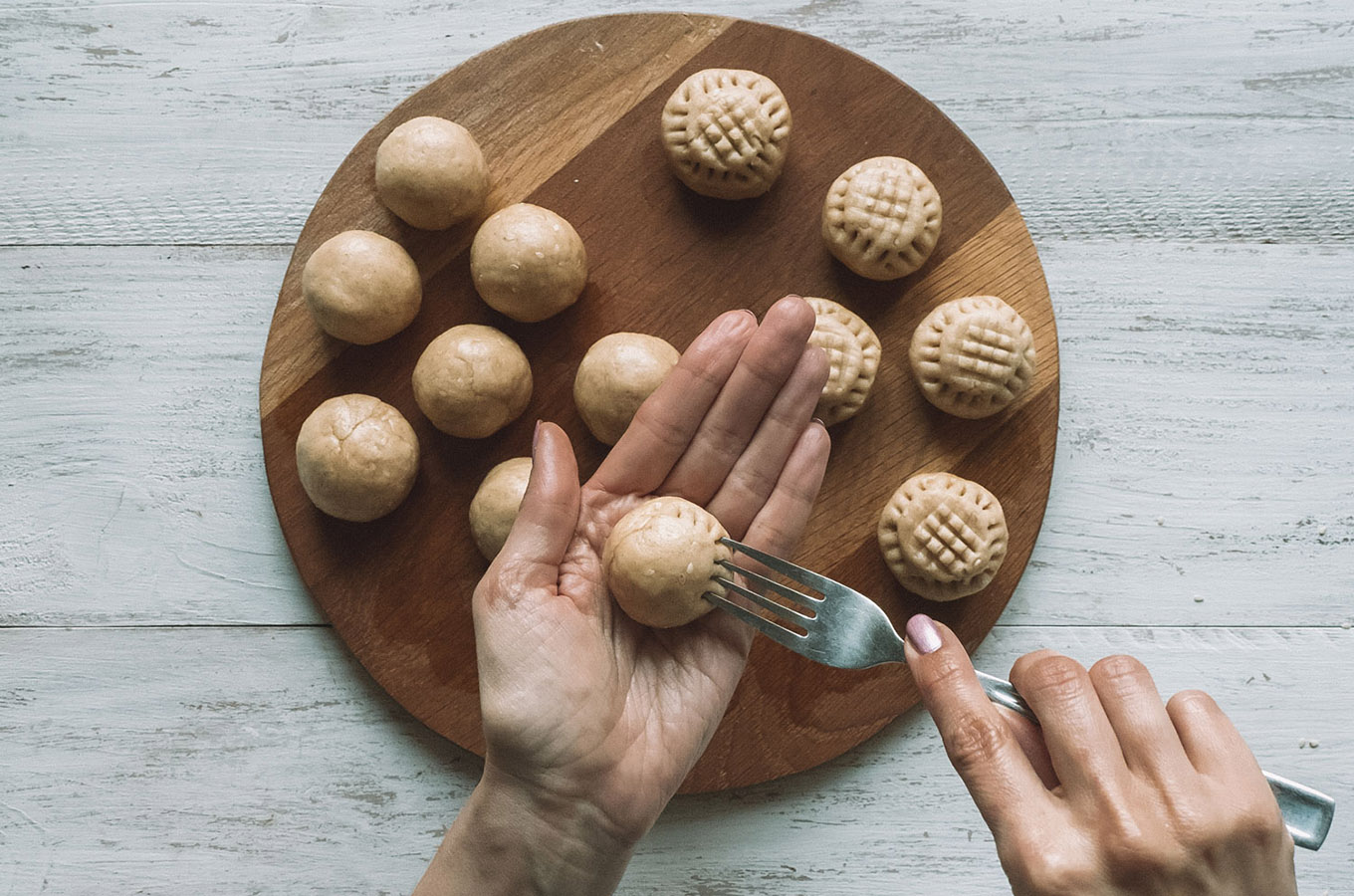 Recipe + Preparation
Instructions — A'agameya:
Melt the ghee on medium-high heat.
Stir in the flour and cook until golden.
Add the honey, keep stirring, and bring to a boil.
Keep cooking until you get a thicker consistency. You don't want it to be too hard though, so don't overcook.
Turn off the heat. If you'll add walnuts or sesame seeds, then stir them in now.
Leave it to cool at room temperature before shaping and refrigerating (more on that below).
Instructions – Kahk:
Prepare fillings first, if you won't go for plain Kahk, by rolling into nut-sized pieces then keep in the fridge until they're ready to be used. Find A'agameya instructions above if you'll opt for it.
Preheat the oven to 180°C (350°F) (For A'agameya Kahk, preheat to 260°C to avoid the filling oozing out while baking.)
Mix the dry ingredients together with the vanilla extract and the Kahk essence (or rose water).
Add the ghee and blend until all is well mixed.
Add the milk gradually while mixing.
Start taking out scoop-size pieces of dough and roll into balls. To add the filling, press with your thumb in the center of the ball, add the filling, then roll again until it's completely covered.
Make designs on the top of each cookie using a Kahk stamper or tweezers, but since you might not have the tools, you can use a sugar sifter or a fork instead. Just make sure the filling won't ooze out.
Place the Kahk on a baking sheet covered in parchment paper. Leave enough space between each cookie. Place A'agameya Kahk on a separate baking sheet as they'll be baked alone.
Bake cookies for around 20-25 minutes or until firm. As for A'agameya Kahk, bake until firm and it should take less than 10 minutes (higher temperature).
Leave to cool, then move to a wire rack and leave them to cool again.
Sift powdered sugar on your cookies, but make sure they cooled completely so the sugar wouldn't melt.
Bel hana wel shefa! (Arabic for "enjoy your meal")



Want to find other delicious foods from around the world to make? Check out these recipes!