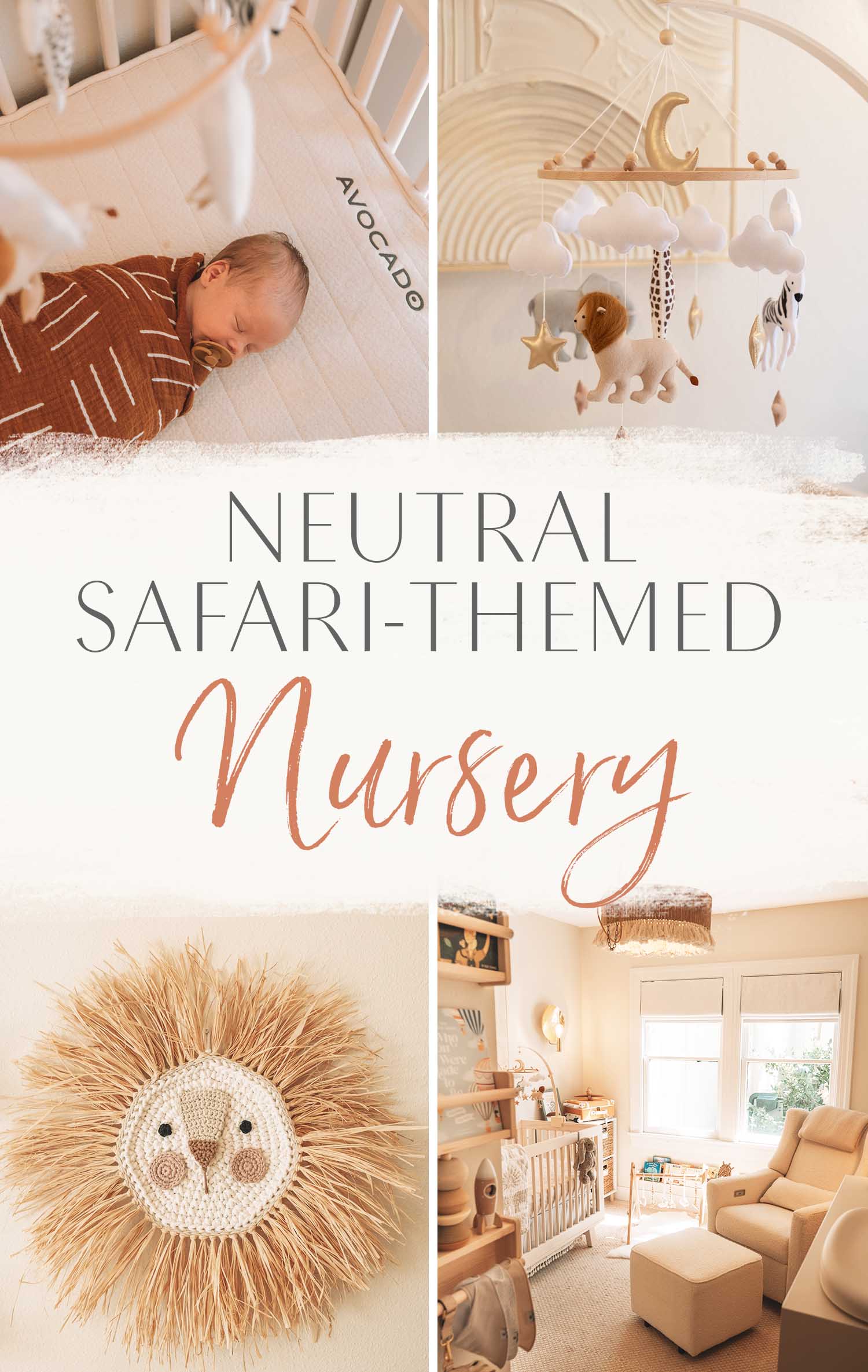 Oliver is officially here and we're soaking up all the newborn love.
I'll share more about post-partum recovery and life with a little one shortly, but in the meantime, here's a tour of his neutral safari-themed nursery!
A few things before we get started… Our historic home (built in 1928) is fairly small, and so we've chosen to use the nursery closet for our own clothes. That said, we needed to make sure we maximized the space in the nursery, as it's a small room to begin with (10 feet X 10 feet).
To fit everything, we needed smart storage and organization. Back-of-the-door storage is a huge help as well as using the top three drawers of the dresser for non-clothing items.
We also store things under the dresser and under the crib; plus, we found storage solutions for toys while keeping "stuff" to a minimum (as much as possible).
Oh, and for those curious about the nursery paint color, it's Behr Dynasty White Mocha in Interior Matte Finish.
Here's our neutral safari-themed nursery!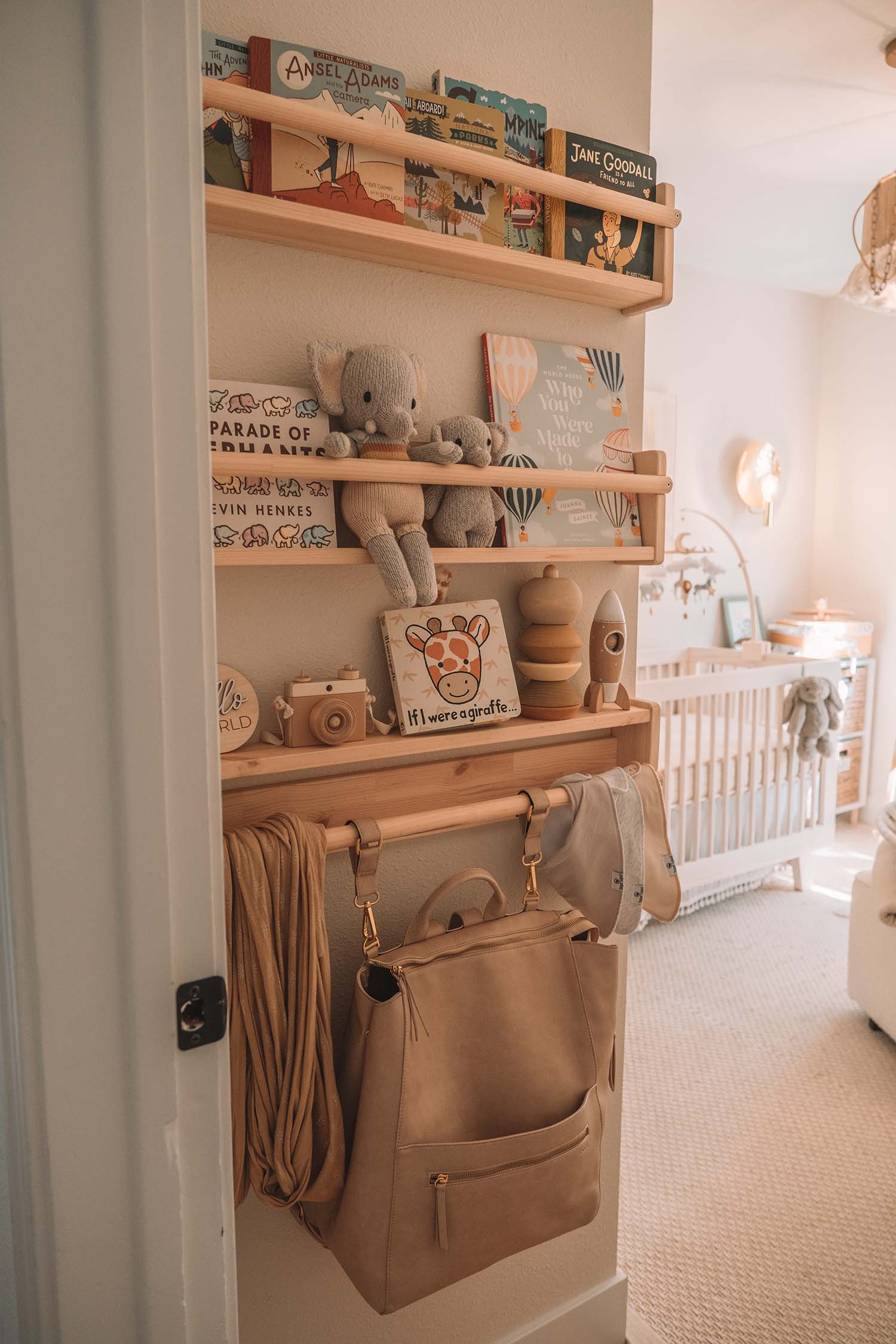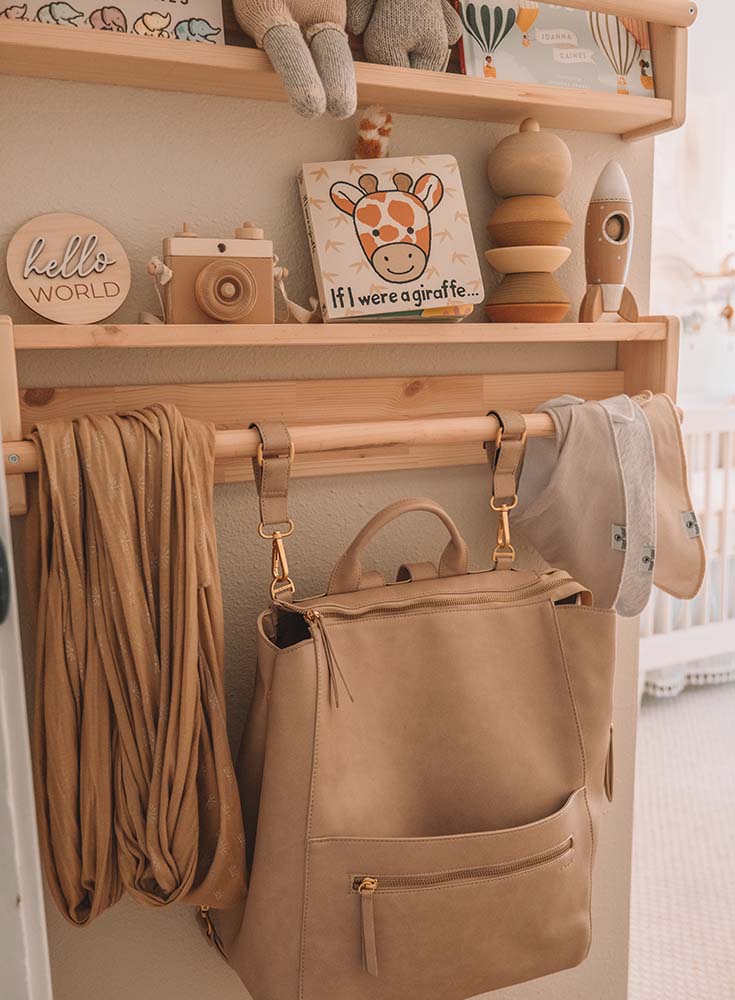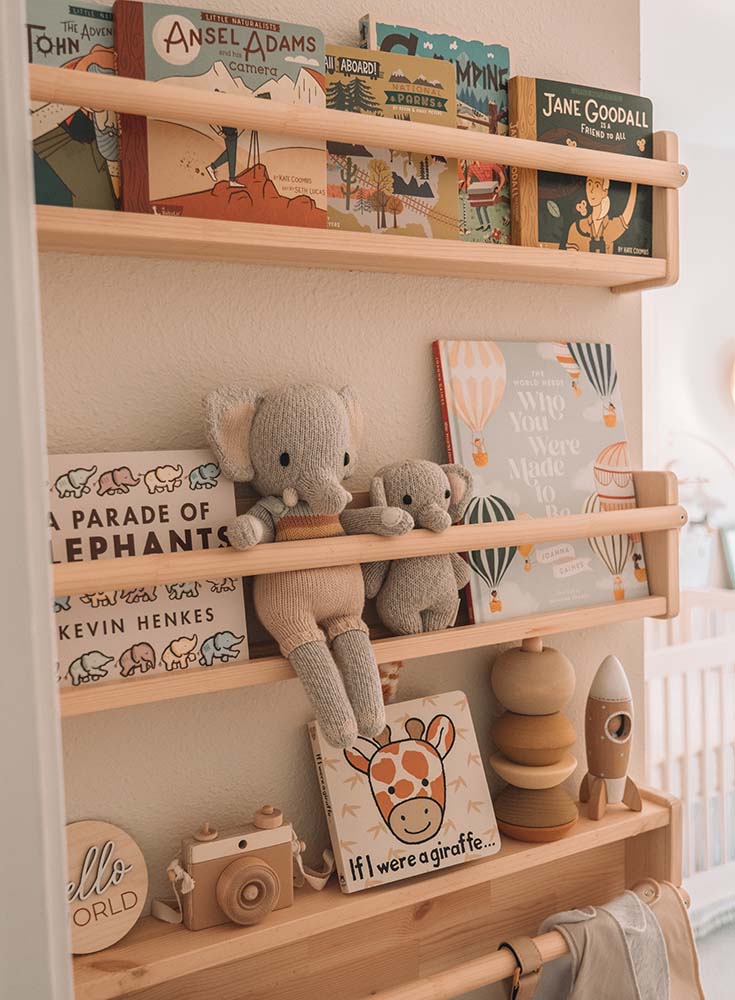 Entry Shelves
The shelves are from IKEA but have been sold out for AGES—I found them on Poshmark. However, you can find lots of other similar options on Etsy which is what we did for the bookshelves under the windows).
Tip: Flip the bottom shelf to create a bar for hanging items. Be sure to mount the shelf using anchors appropriate for the weight you'll be handing (eg. 50lbs)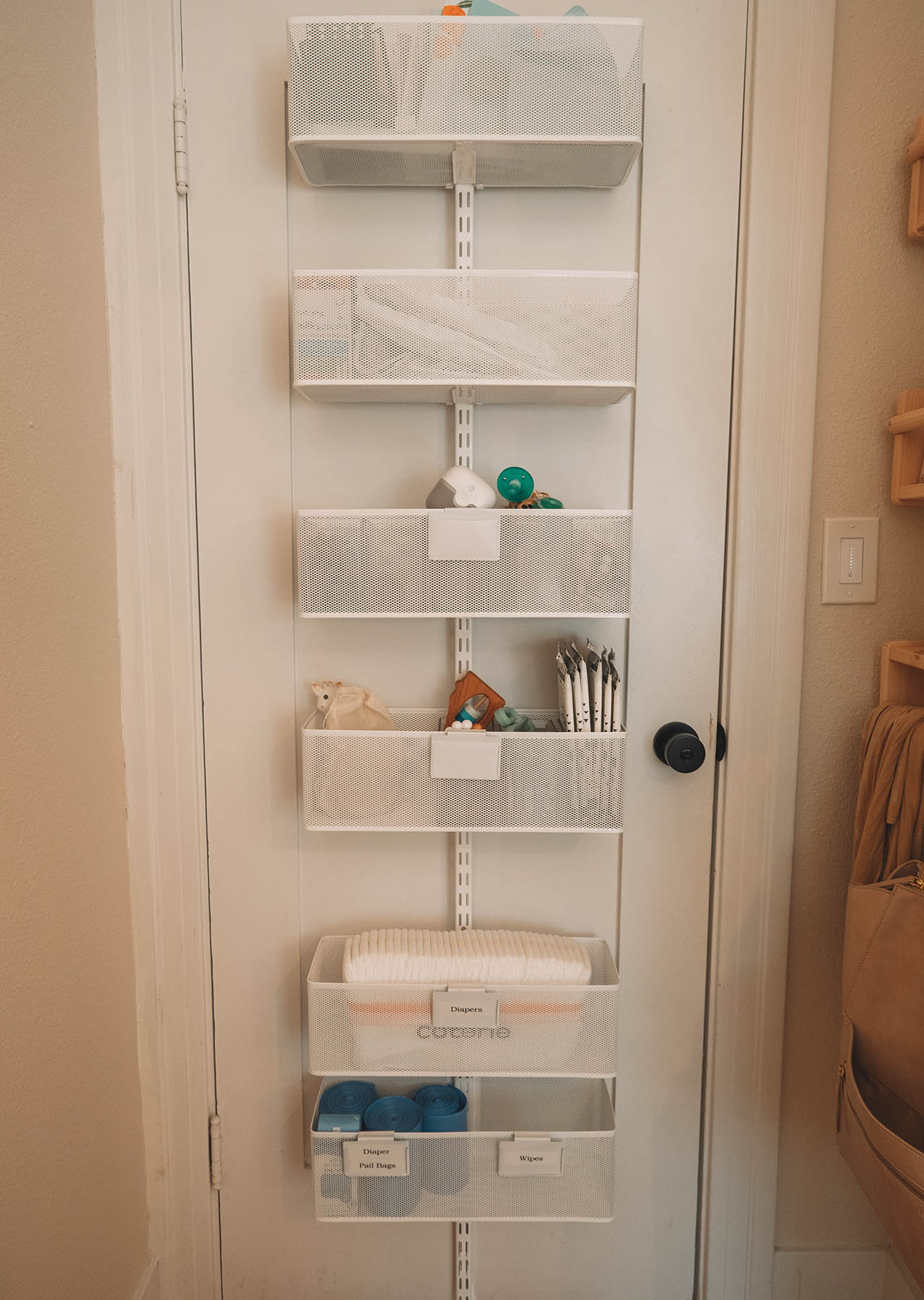 Behind Door Organization
We use this in the nursery and our guest bathroom and it's a HUGE space saver. Instead of buying the Container Store set, I bought the individual items so that I could customize the bin size.
The set comes with small, medium, and large bins but I needed all large sizes — so just an FYI you can design in the Design Center to fully customize what you need.
On each bin, I used white bin clip labels and in some of the bins, I used plastic containers to organize smaller items like pacifiers, rattles, and teethers.
Storage Solutions for Behind the Door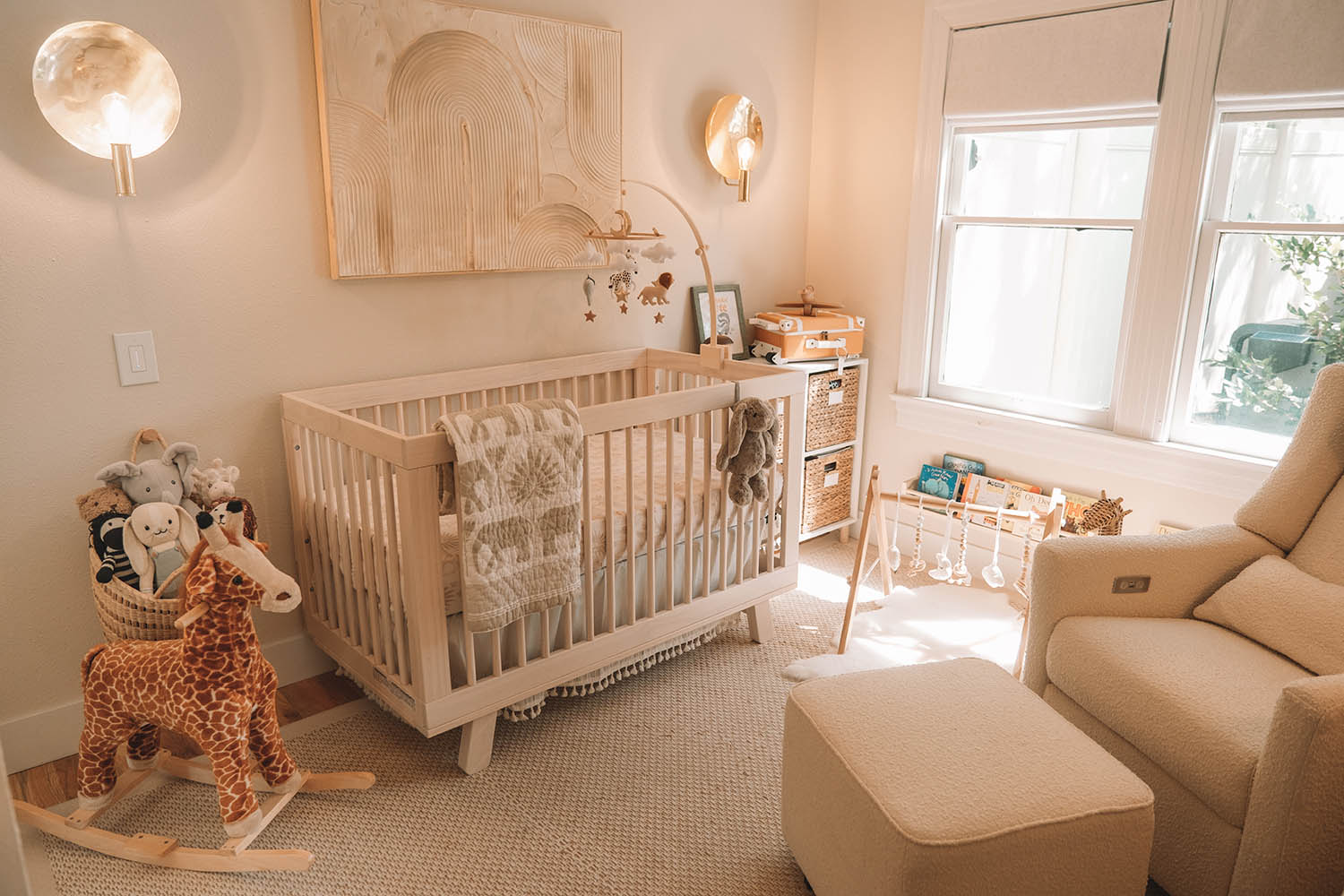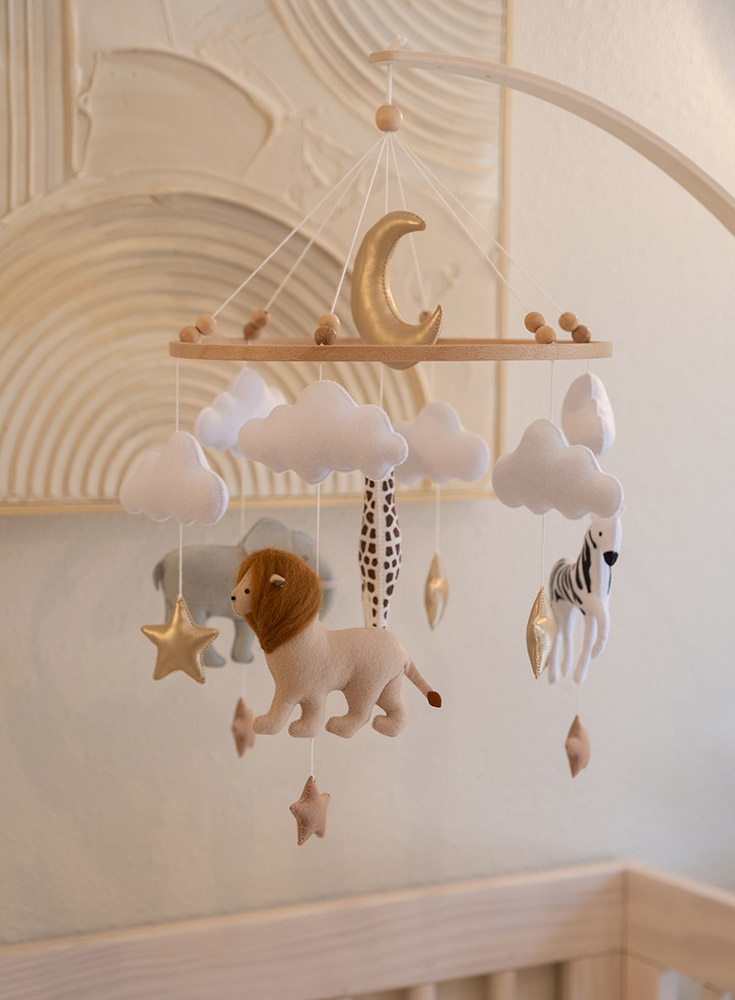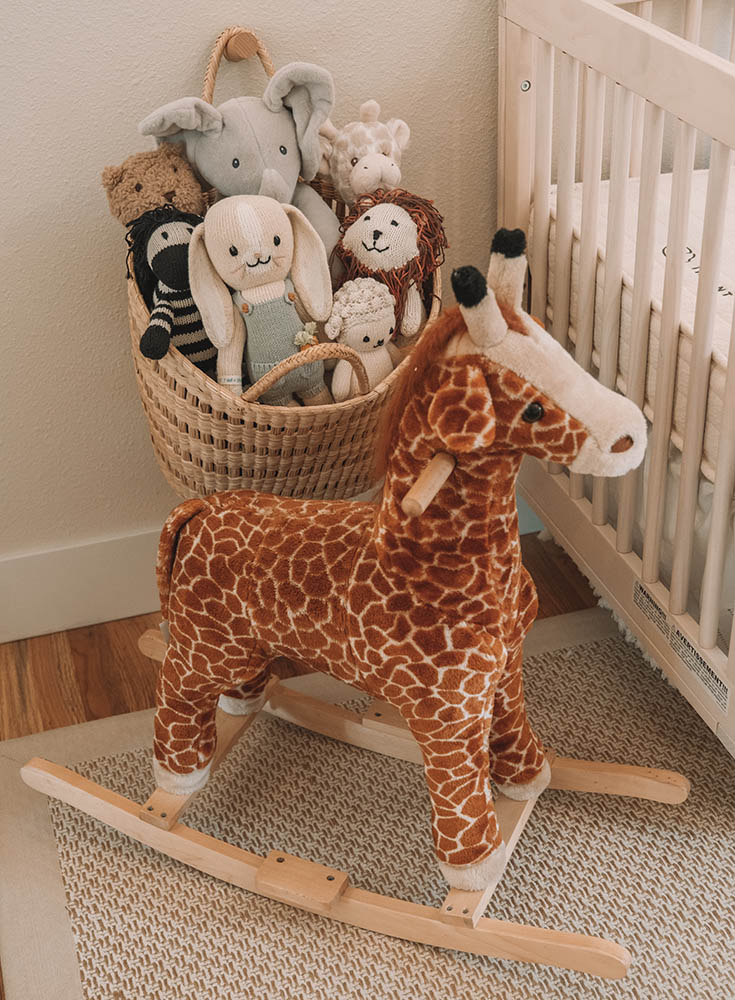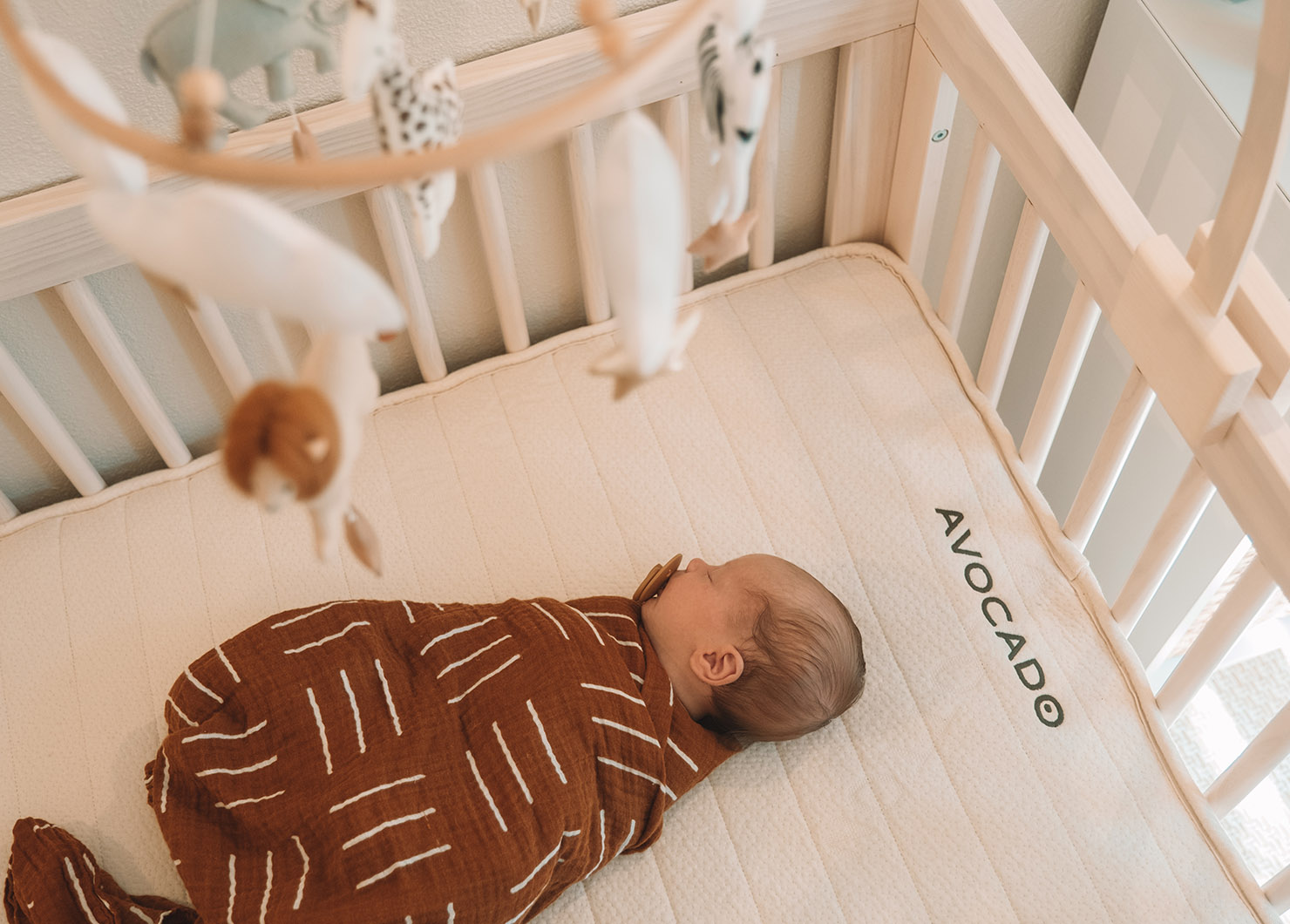 Left Wall (with the Crib)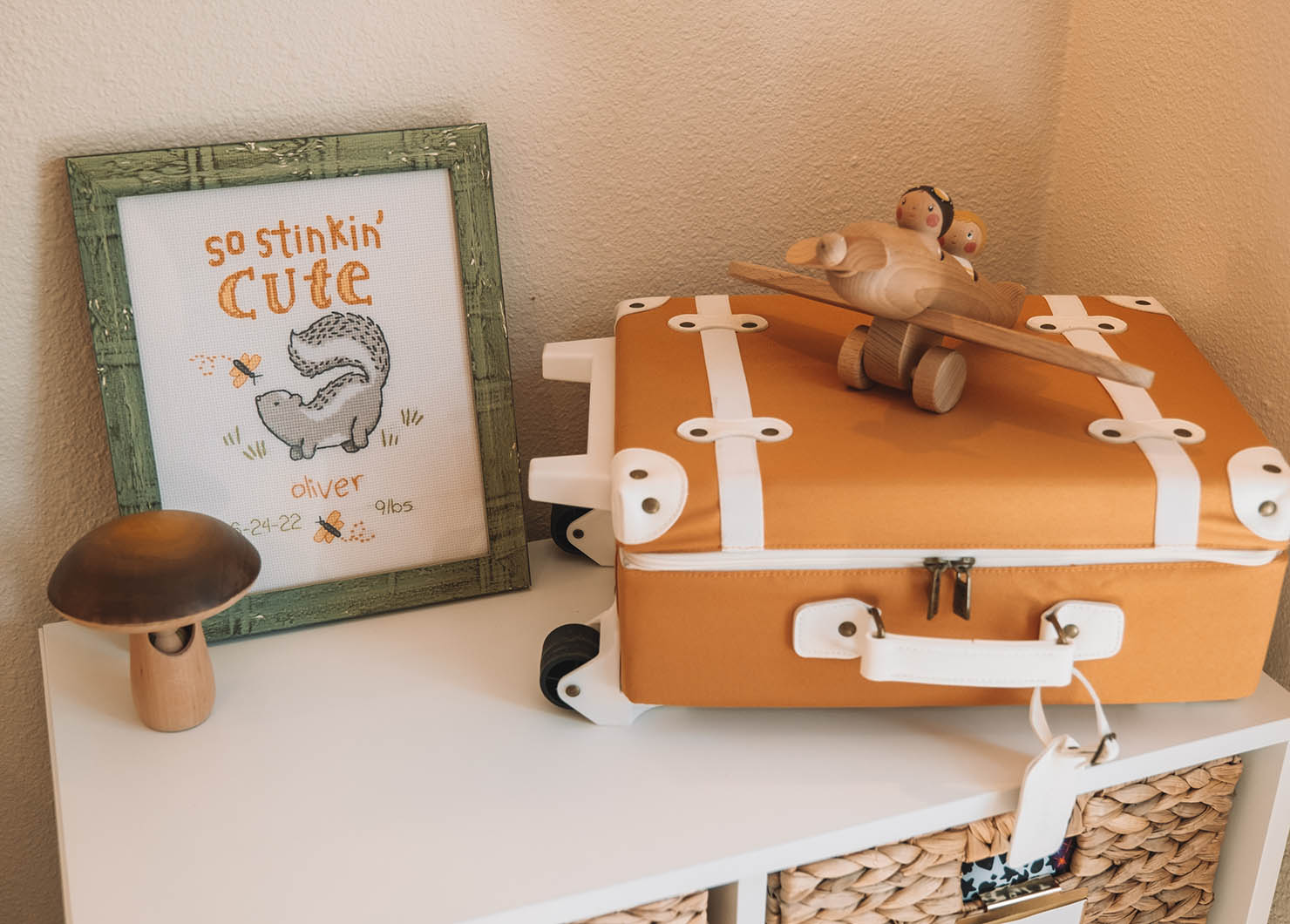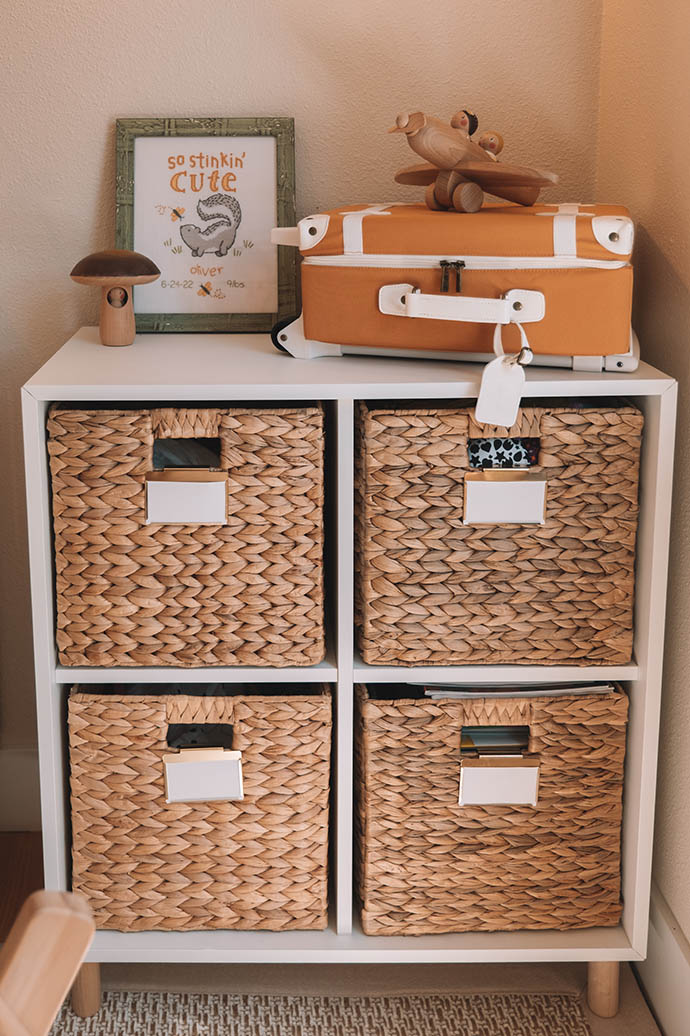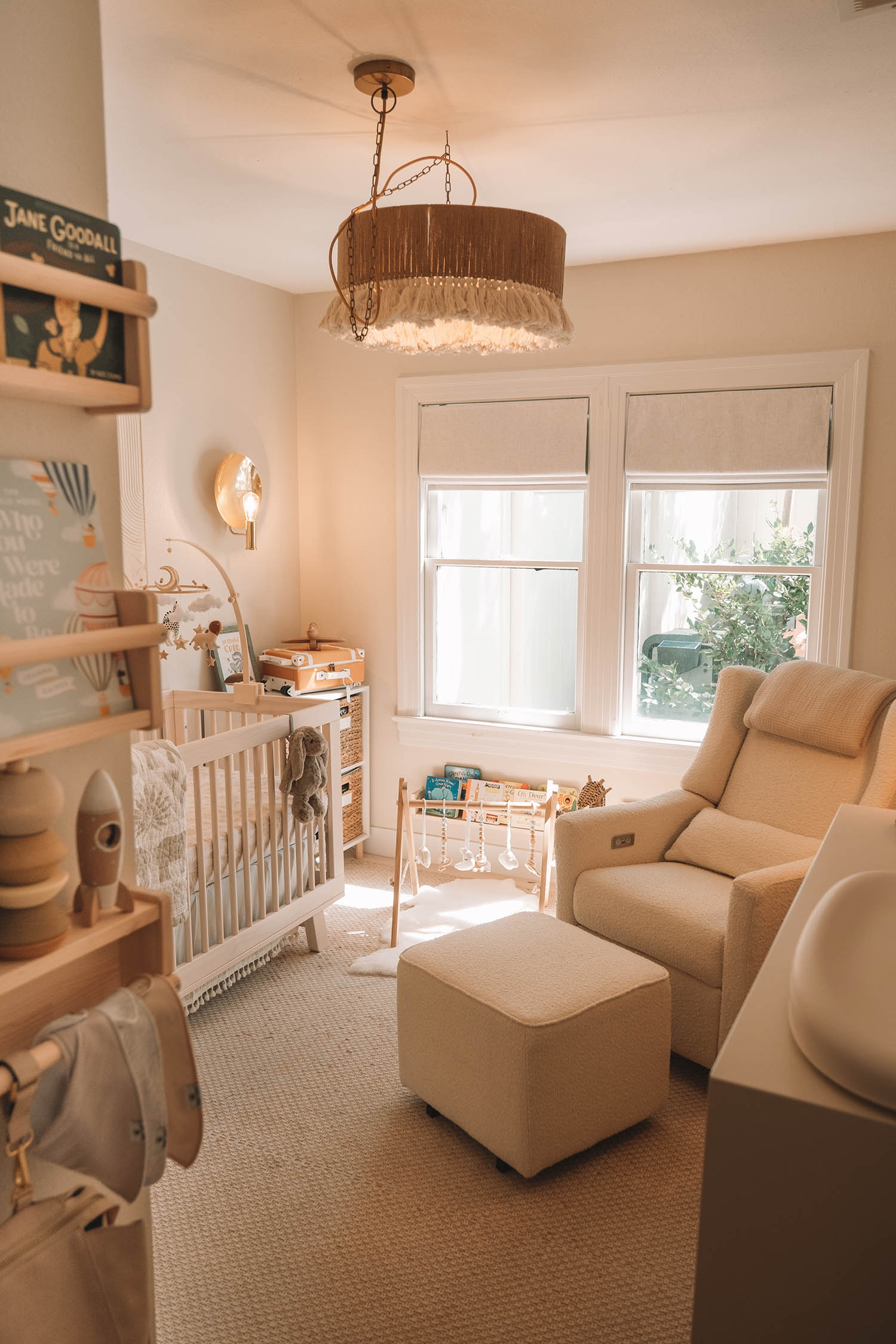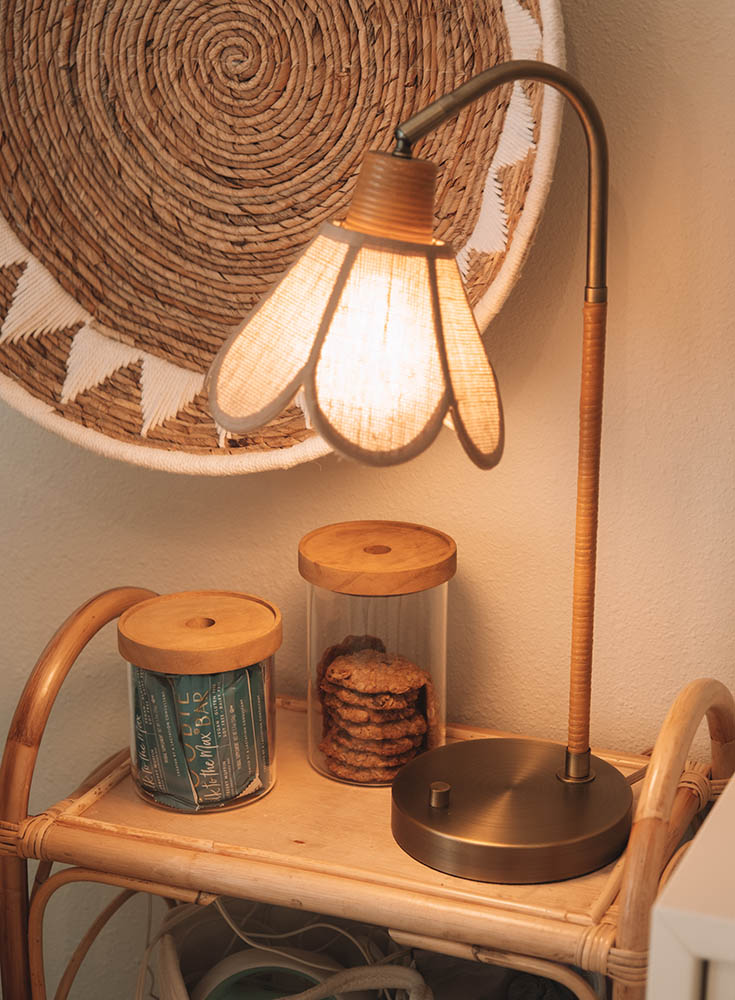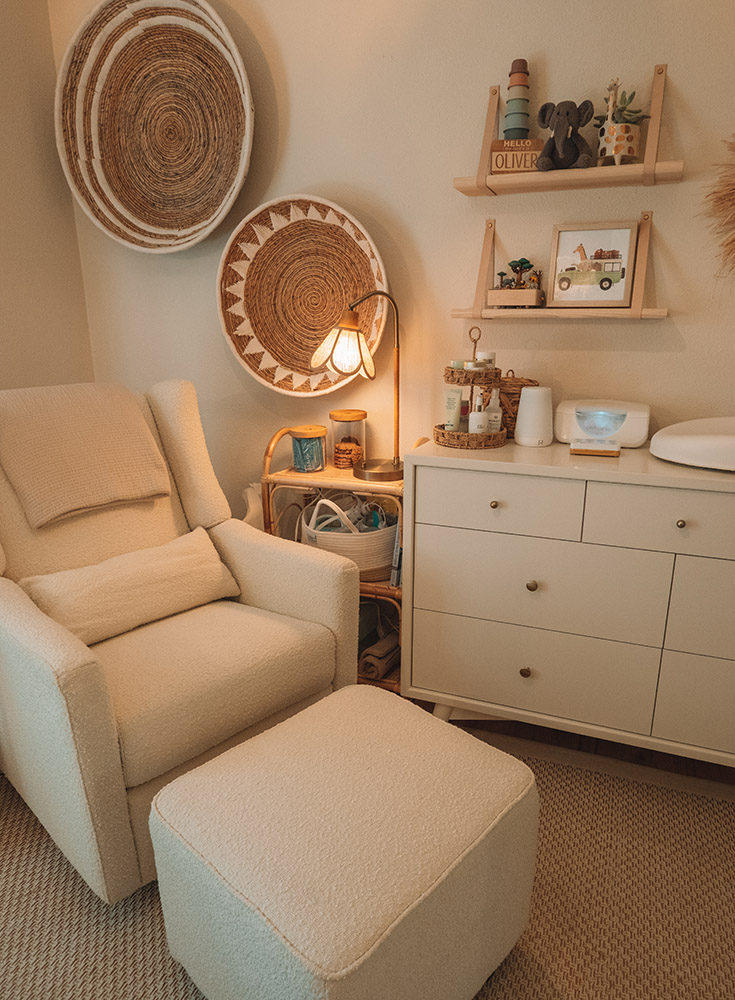 Nursing/Pumping Station
Top Shelf:
Second Shelf:
Bottom Shelf:
Dresser Wall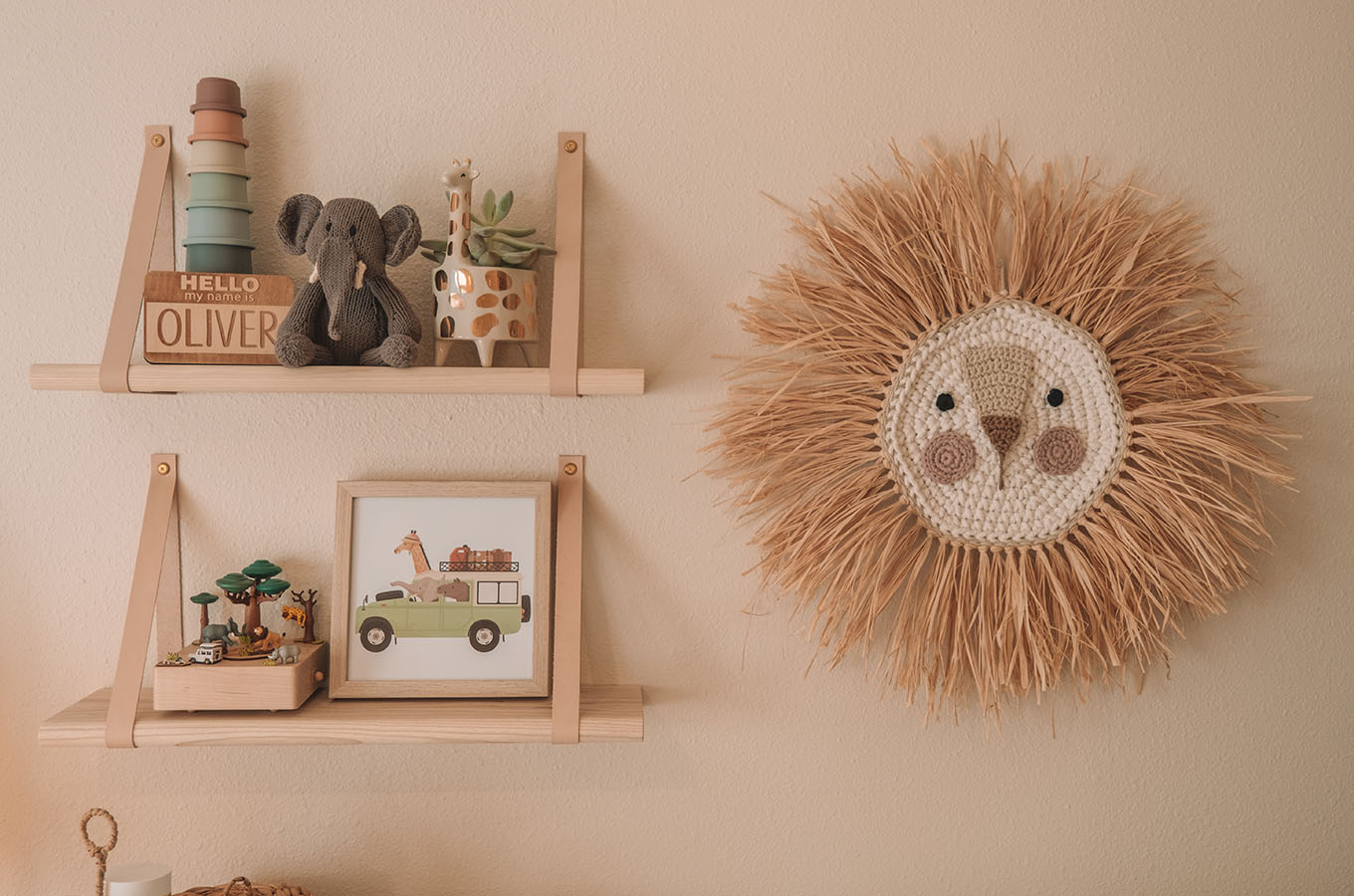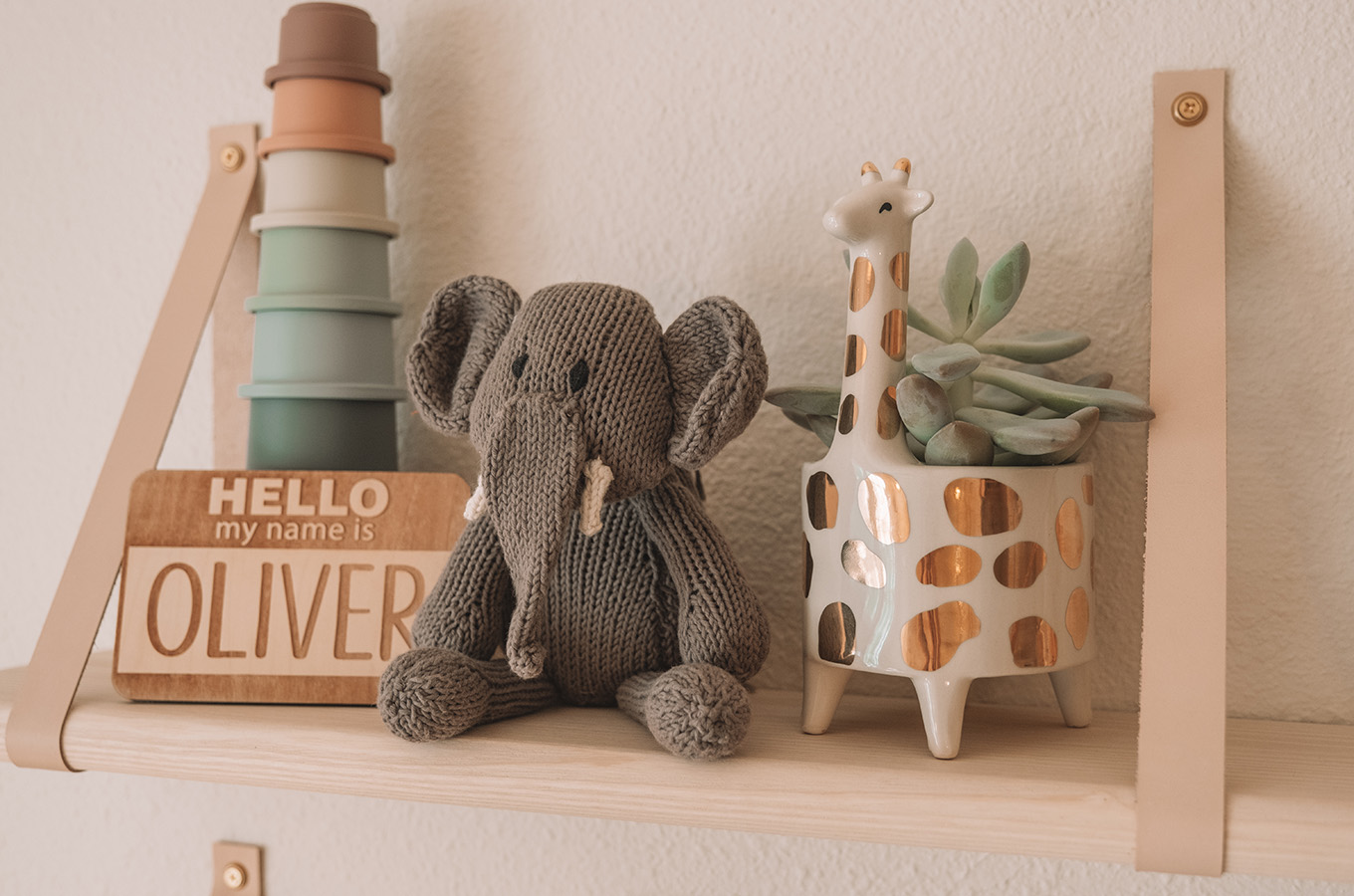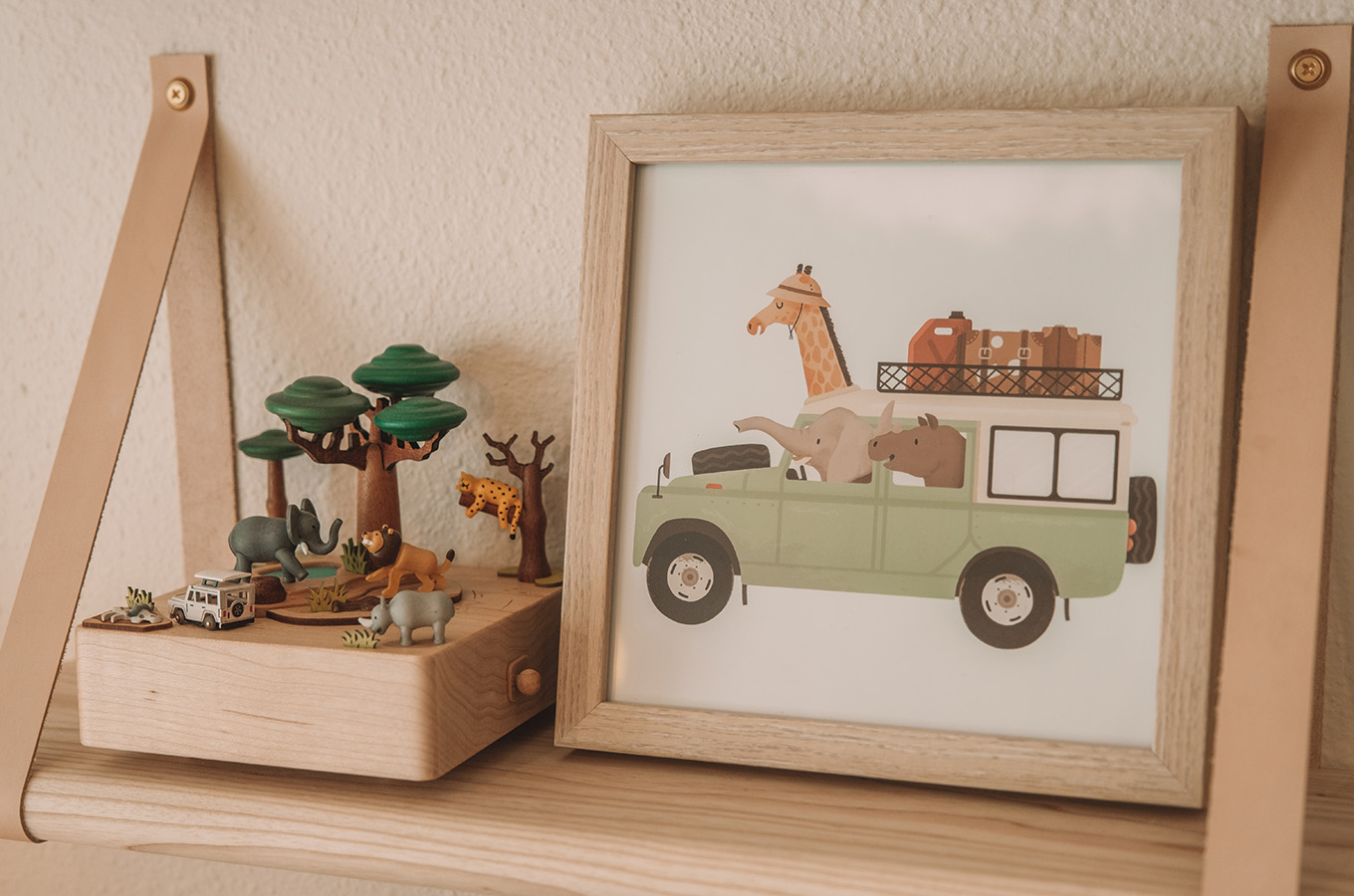 Dresser Area
A lot of these items are from countries around the world (which I love)!
Dresser Items
Items on the Dresser
Quick note, the dresser is from Babyletto, it's the Palma Dresser (in warm white).
Items in Dresser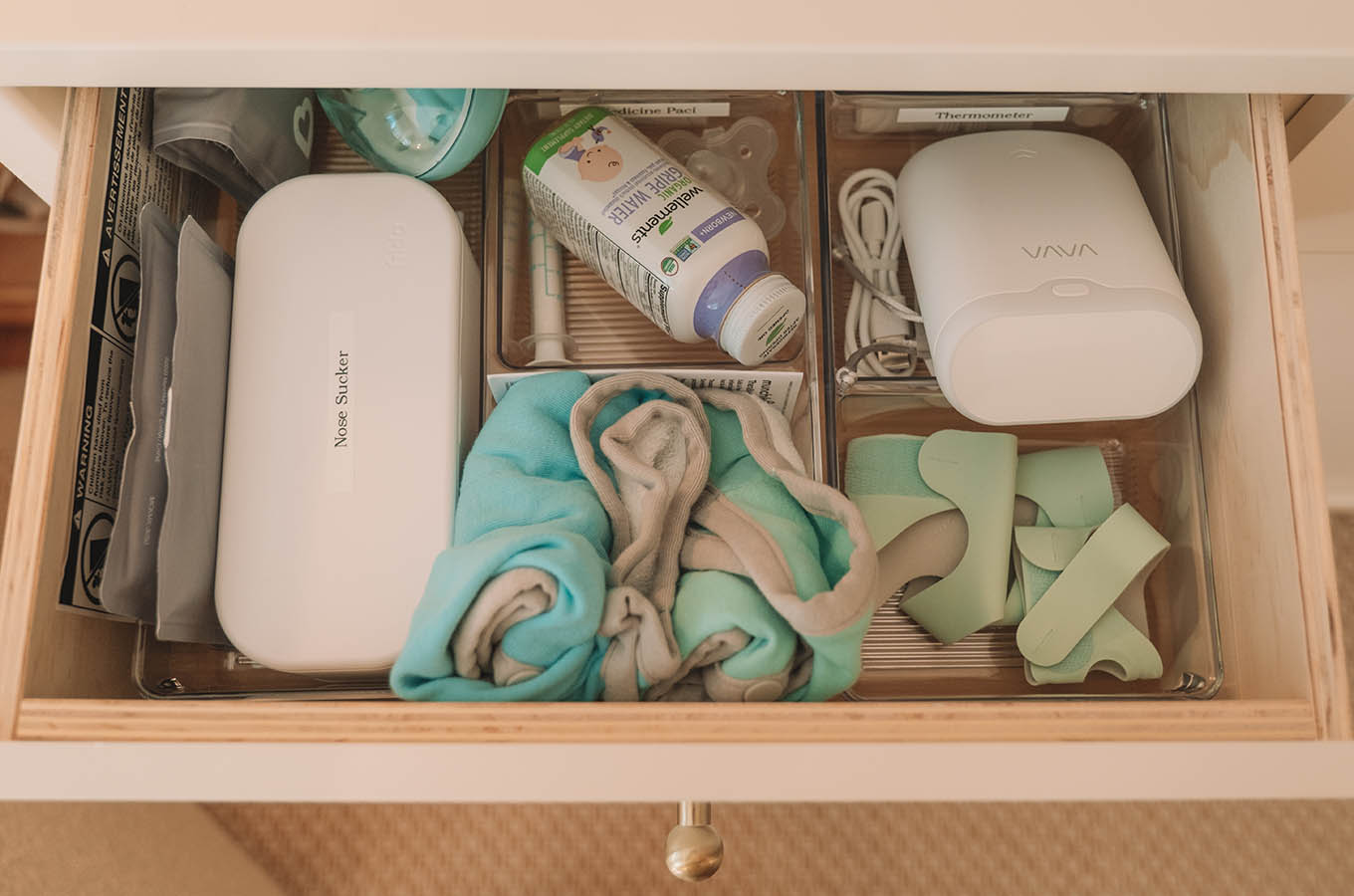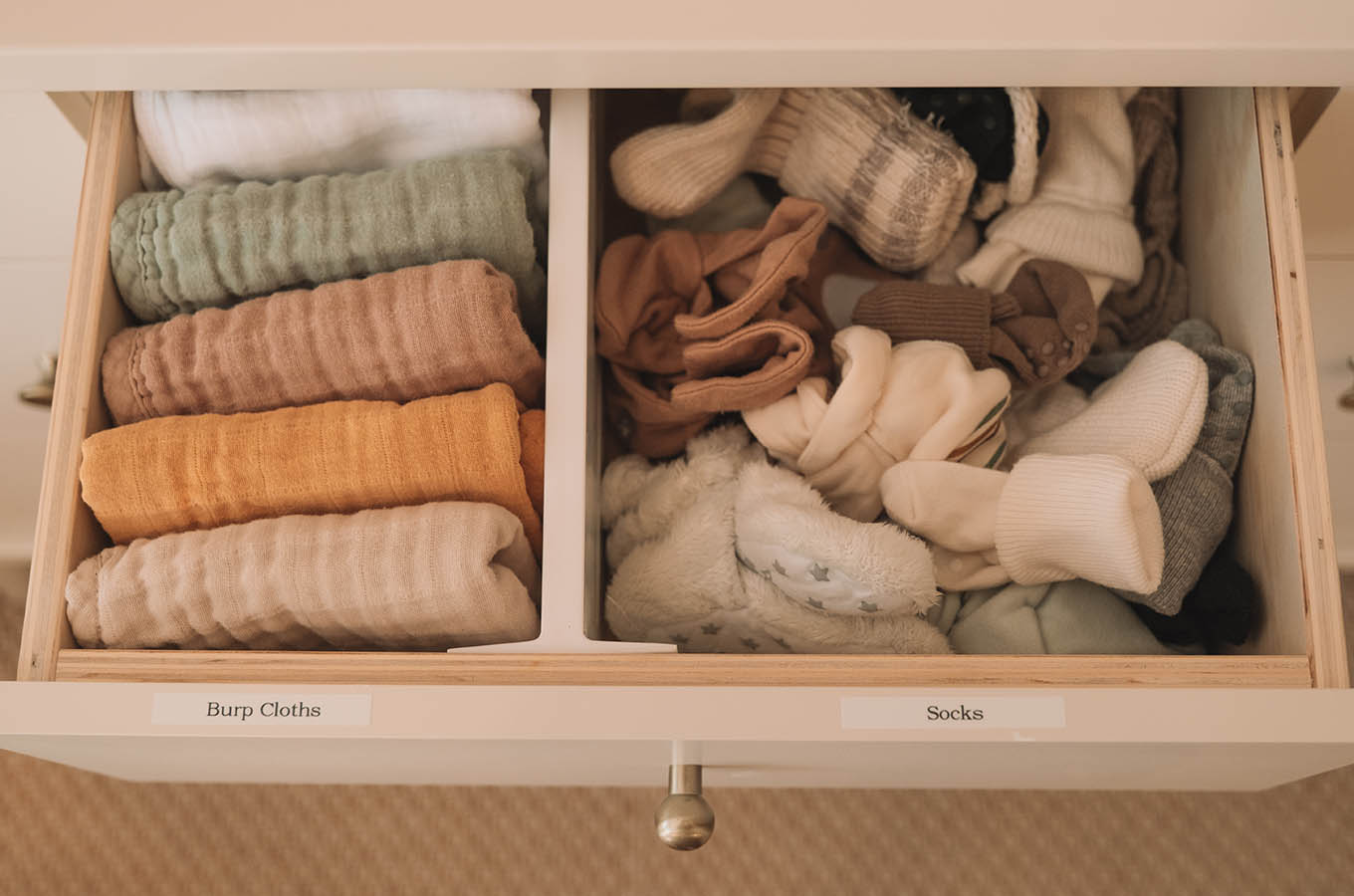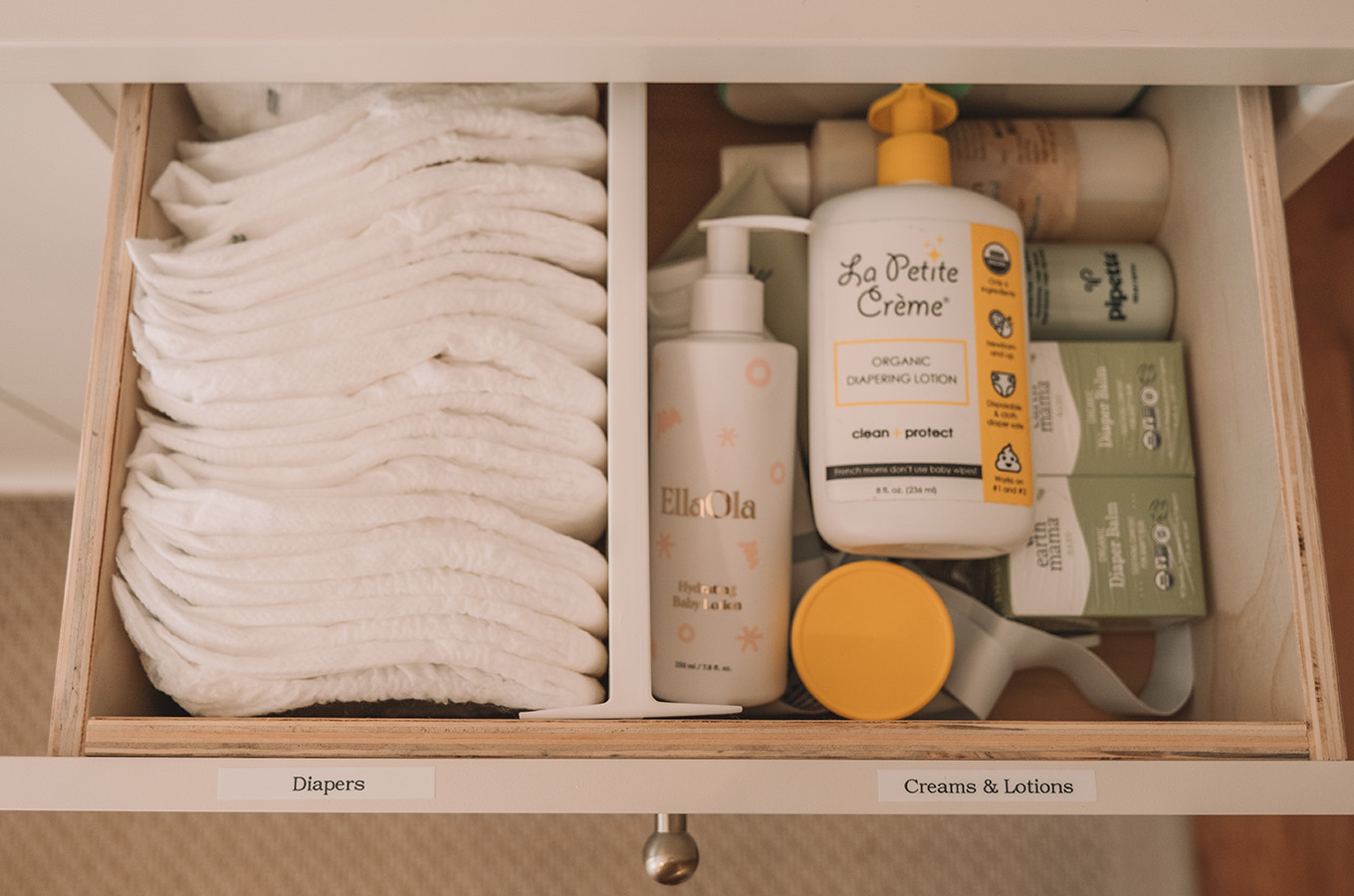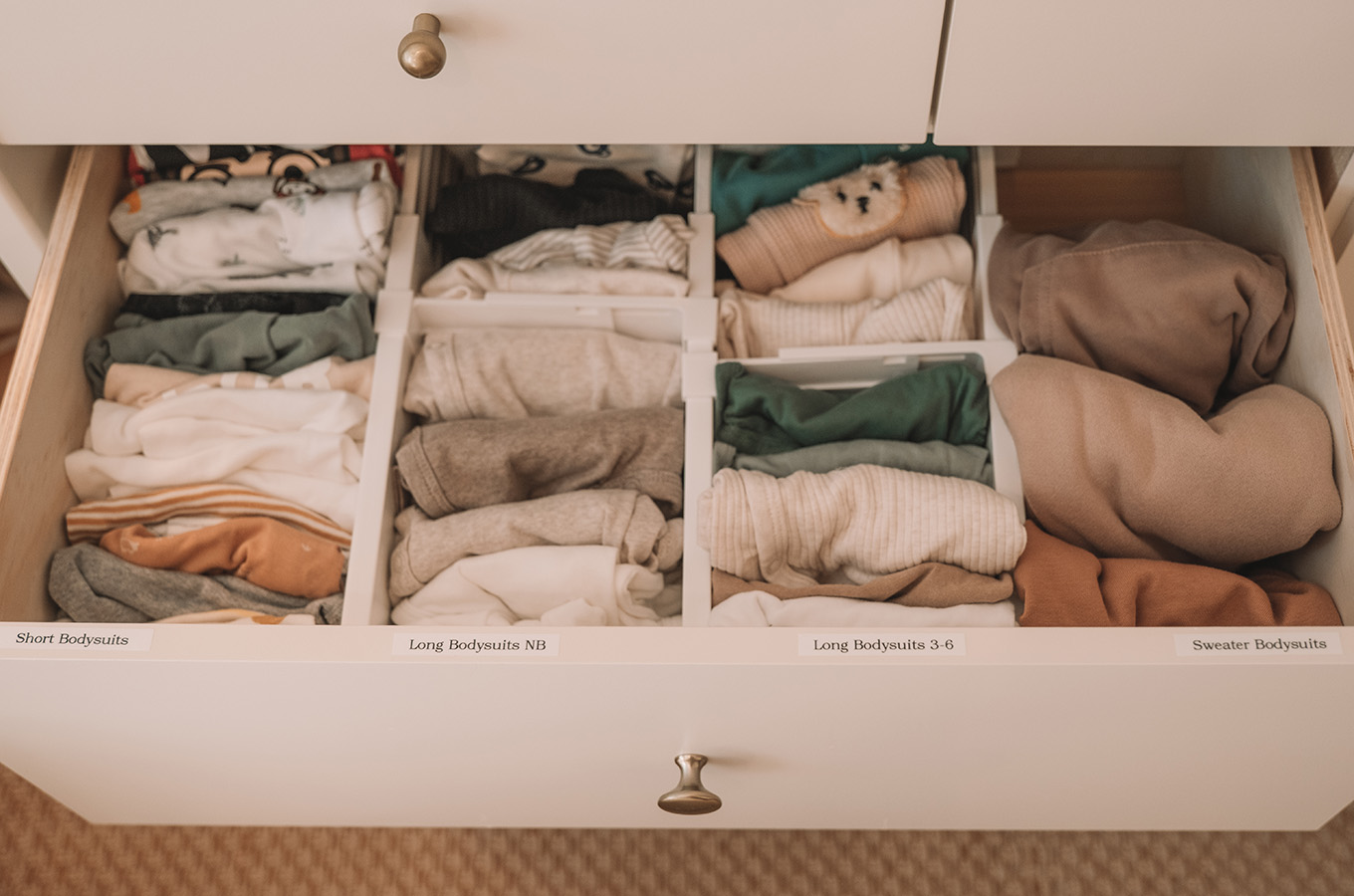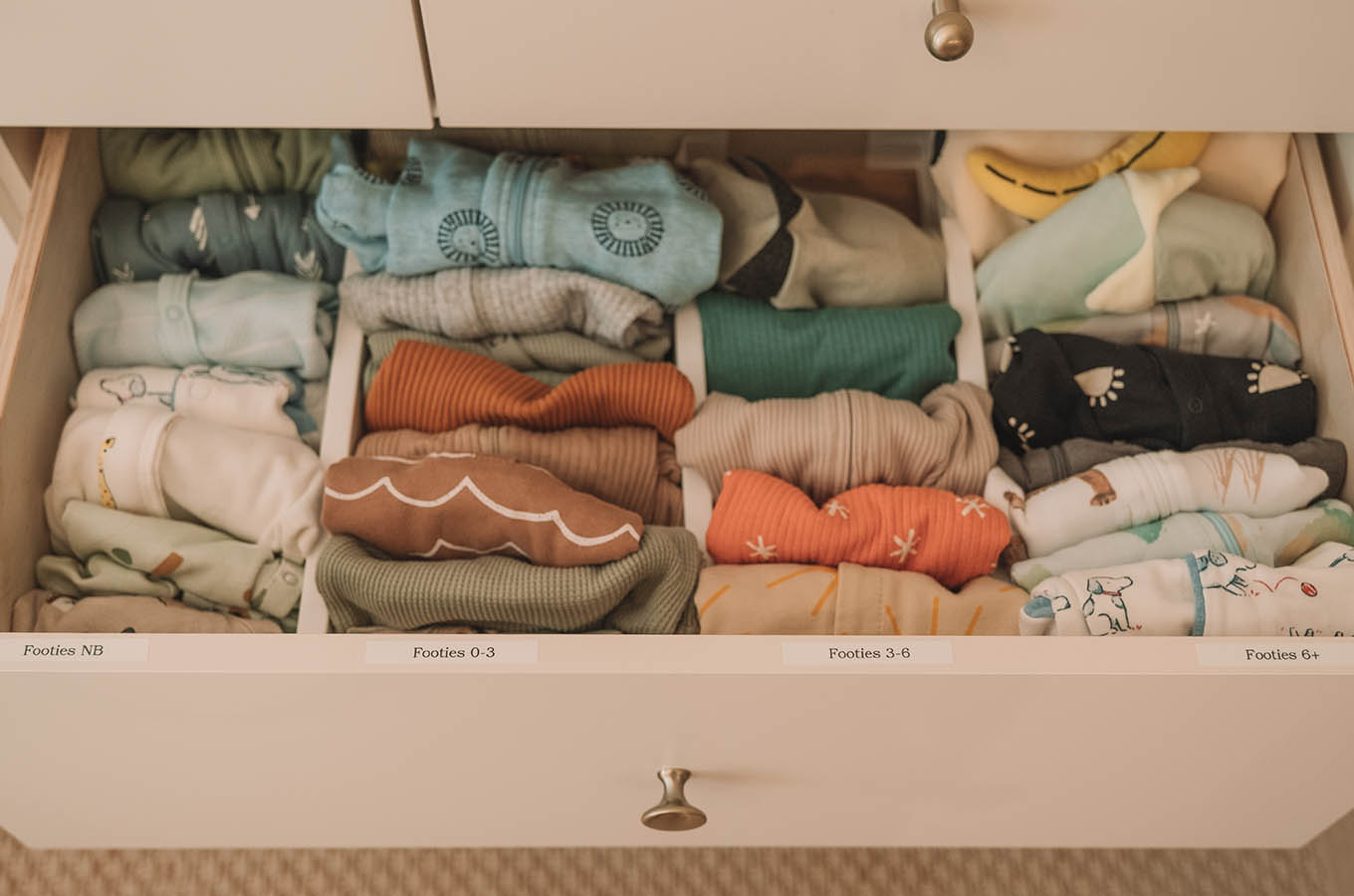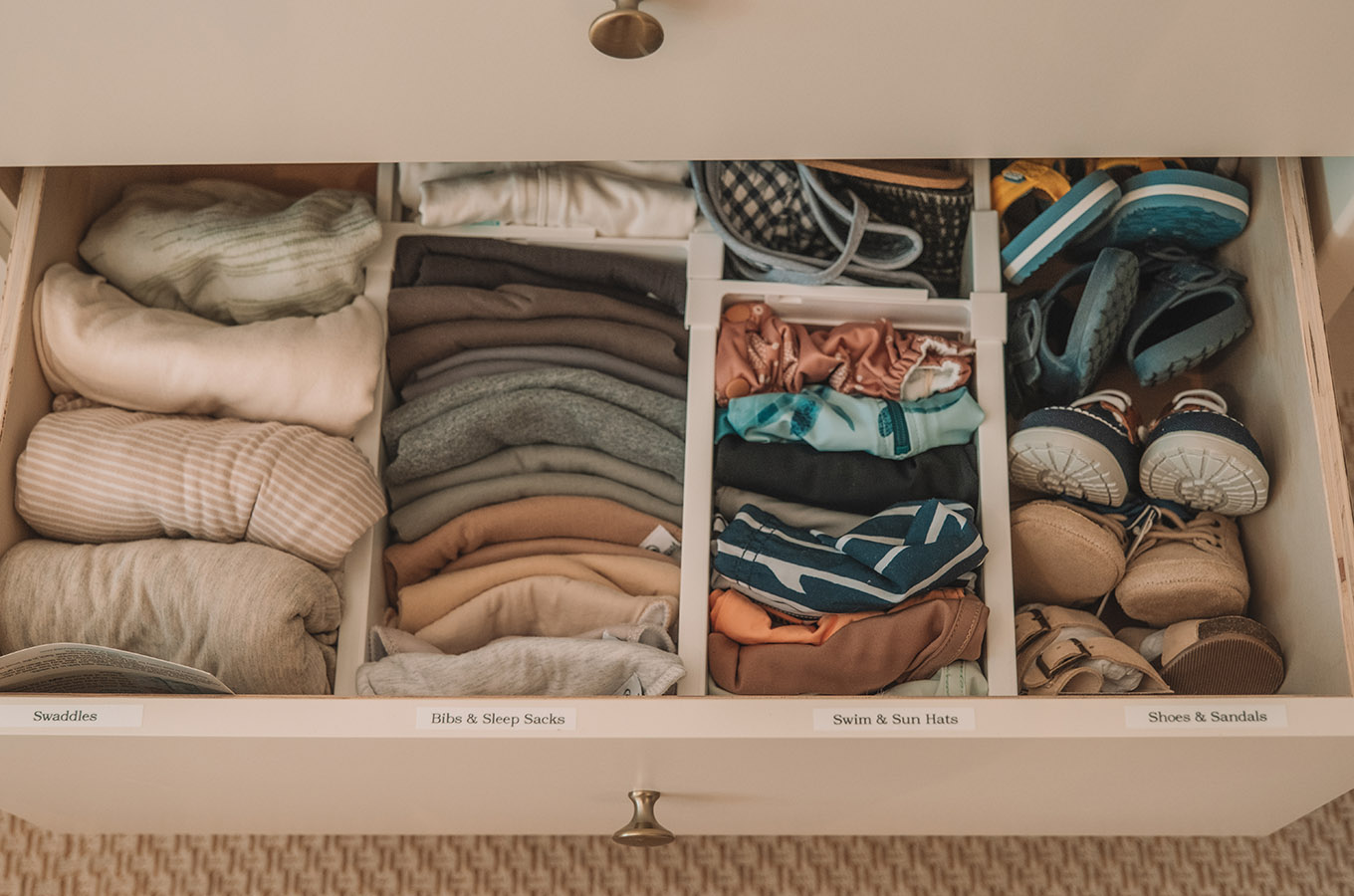 Drawer Organization
While I'm not going to list out every single item as we'd probably be here all day…I will give you a breakdown of how we organized the drawers!
Top Left 1/3 Drawer: Medical + Care Items
Top Middle 1/3 Drawer: Burp Cloths + Socks
Top Right 1/3 Drawer: Diapers + Creams & Lotions
Middle Left 1/2 Drawer: Bodysuits
Middle Right 1/2 Drawer: Footies
Bottom Left 1/2 Drawer: Misc. Clothes
Bottom Right 1/2 Drawer: Swaddles, drool bandanas + sleep sacks, swim + sun hats, baby shoes
Ubbi
Unlike plastic, this steel bin keeps the smell shielded inside. It also has a childproof lock to keep little hands from finding their way inside.
Shop Now

What do you think are nursery essentials? Let me know in the comments below!