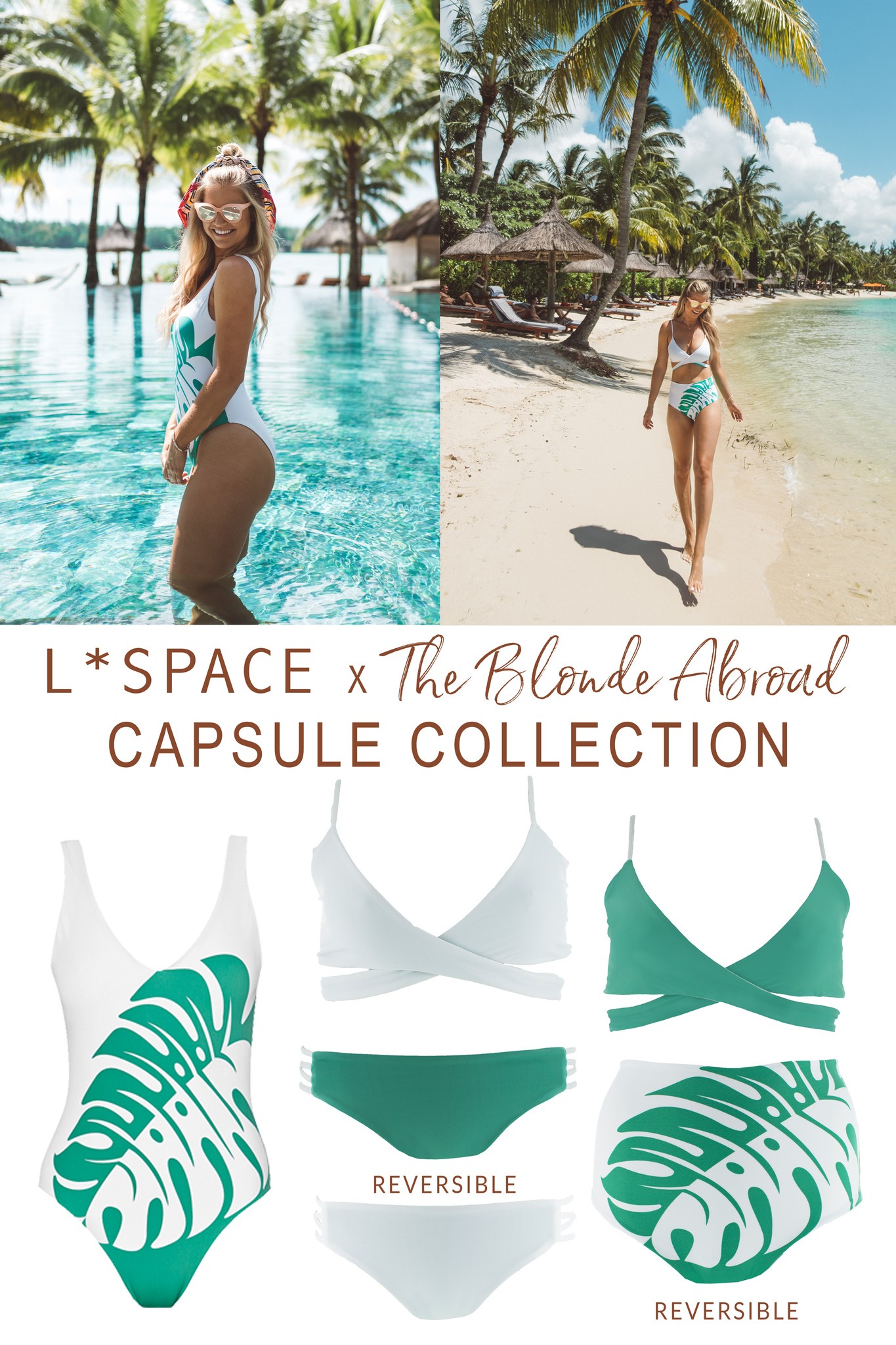 Long before I became The Blonde Abroad, I fell head over heels in love with L*SPACE swimwear. I actually met the founder, fellow Southern California native and bikini lover, Monica Wise, way back in college. And ever since putting on my first L*SPACE bikini, this has been my favorite swimwear line.
Their chic, coastal styles have that effortlessly cool, and comfortable California vibe that I absolutely adore.
For me, L*SPACE ticks all of the boxes. Not only do I love their unique designs, I love that these premium quality bikinis are very flattering. They've got a style for every body type, which just isn't the case with so many other swimwear brands I've checked out.
Forever a California girl at heart, I couldn't wait to dive into designing my dream bikini capsule collection. As a collaborating partner, L*SPACE was a natural fit for me. Pairing up with the brilliant Monica Wise, we designed this capsule collection with versatility in mind. Living out of a suitcase for so many years, I'm all about adaptable looks that I never get bored with.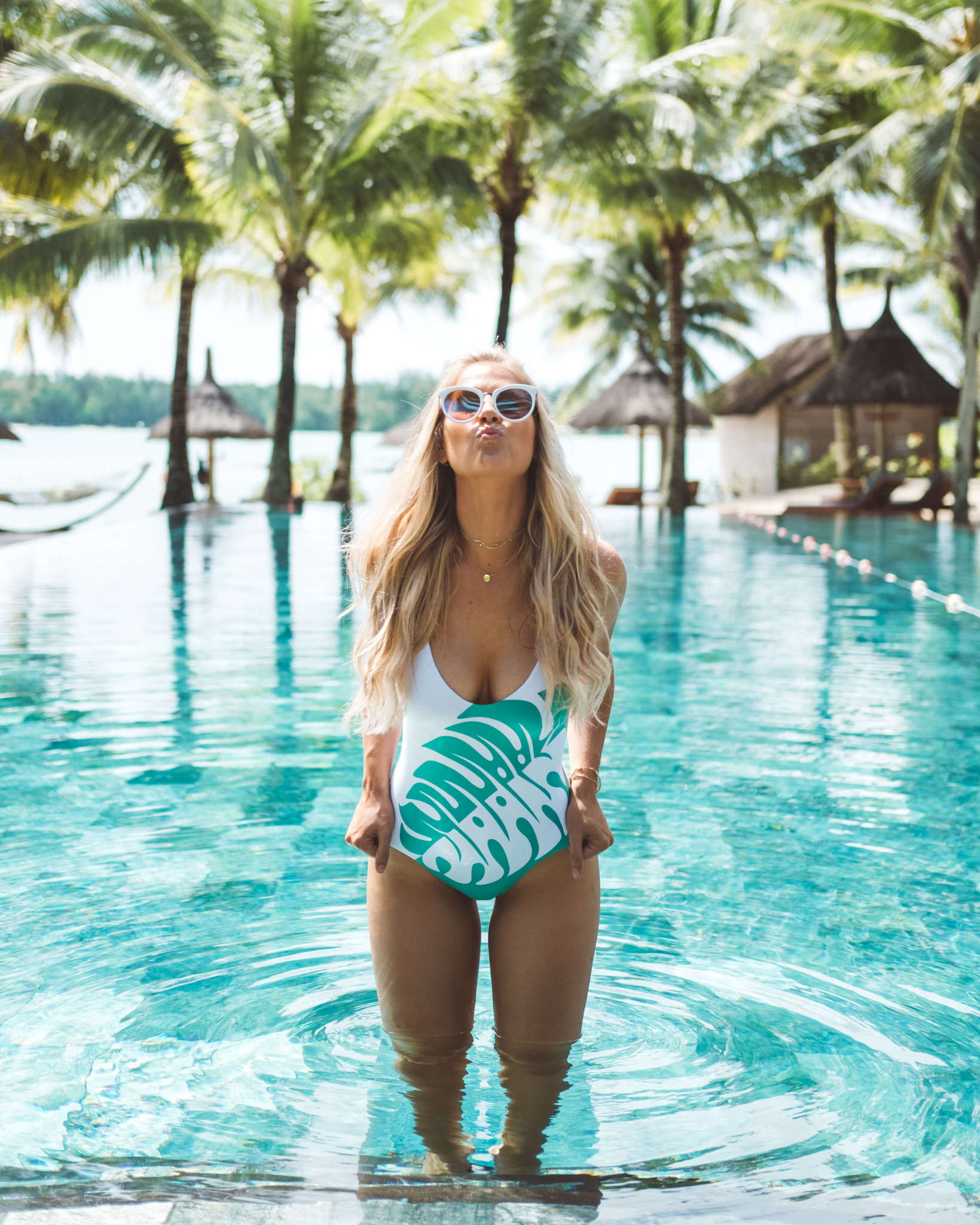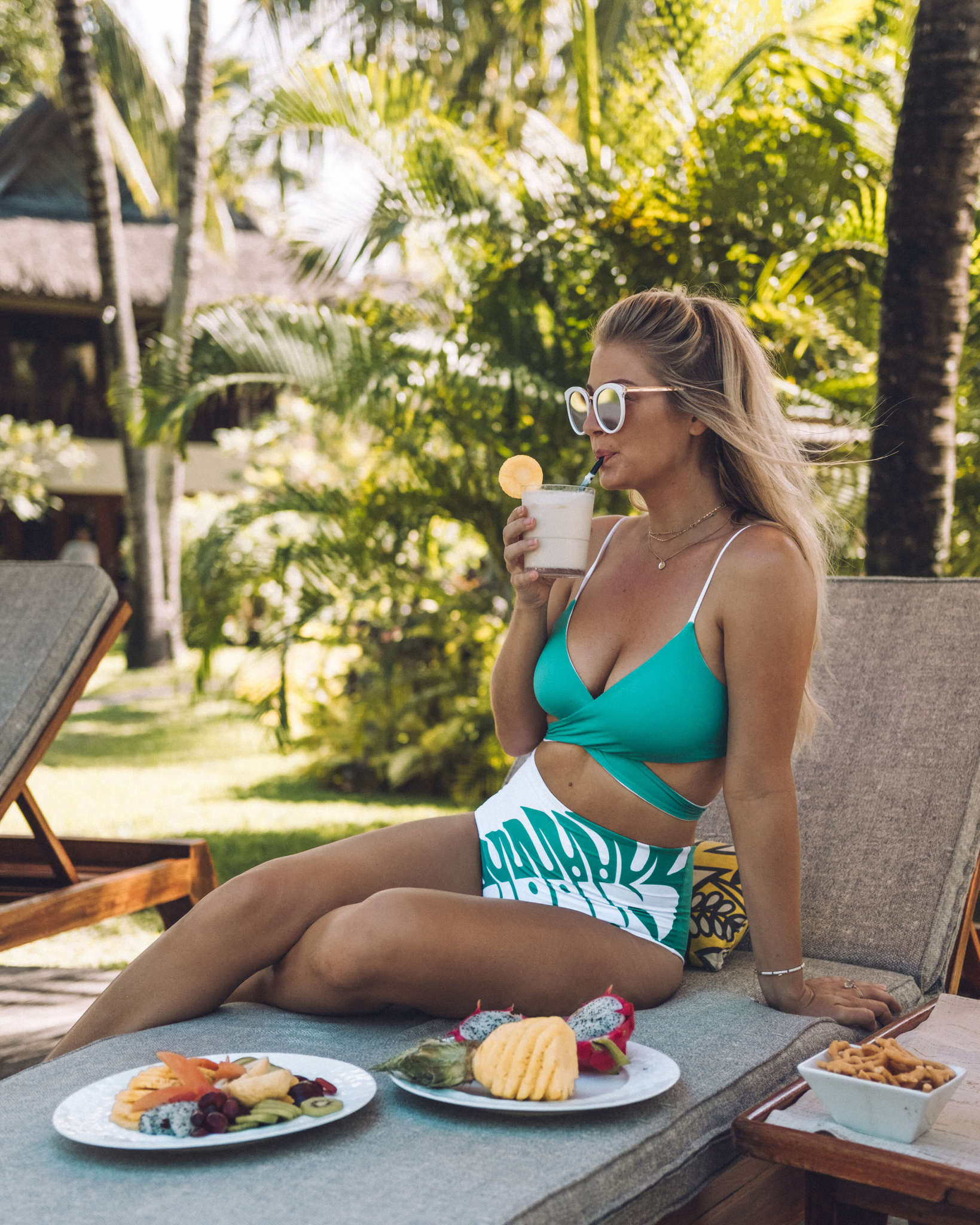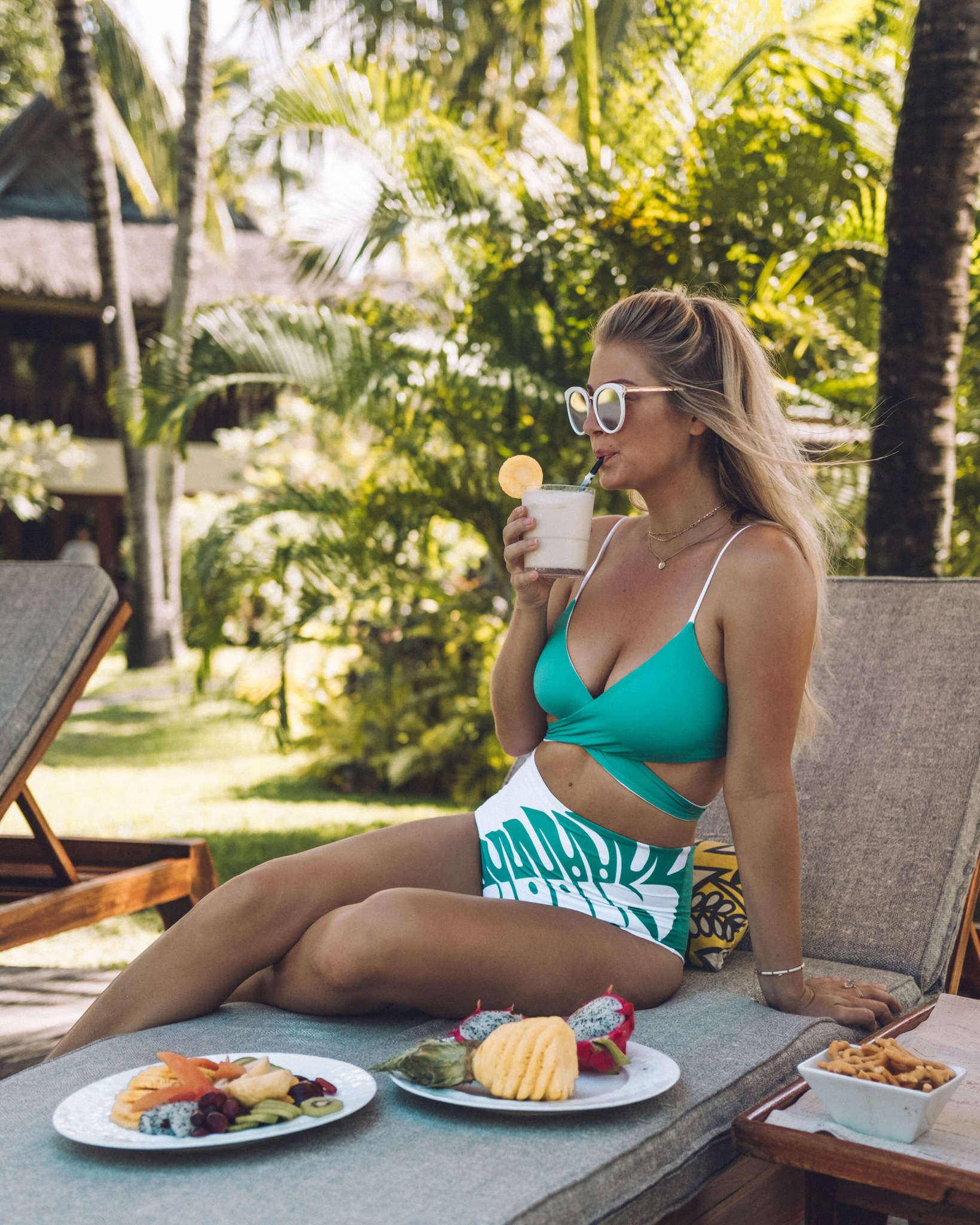 The ultimate, travel-friendly swimwear, means there is more than one way to wear each and every bikini here. Both the bottoms, and the wrap top are reversible, so you can mix and match to your heart's content.
Now with its own dedicated space in my suitcase, this bikini capsule collection features a one-piece, a reversible wrap top, a reversible high-waist bottom and a reversible low-rise bottom. We designed each piece with the goal of having the most versatile set of looks you could imagine!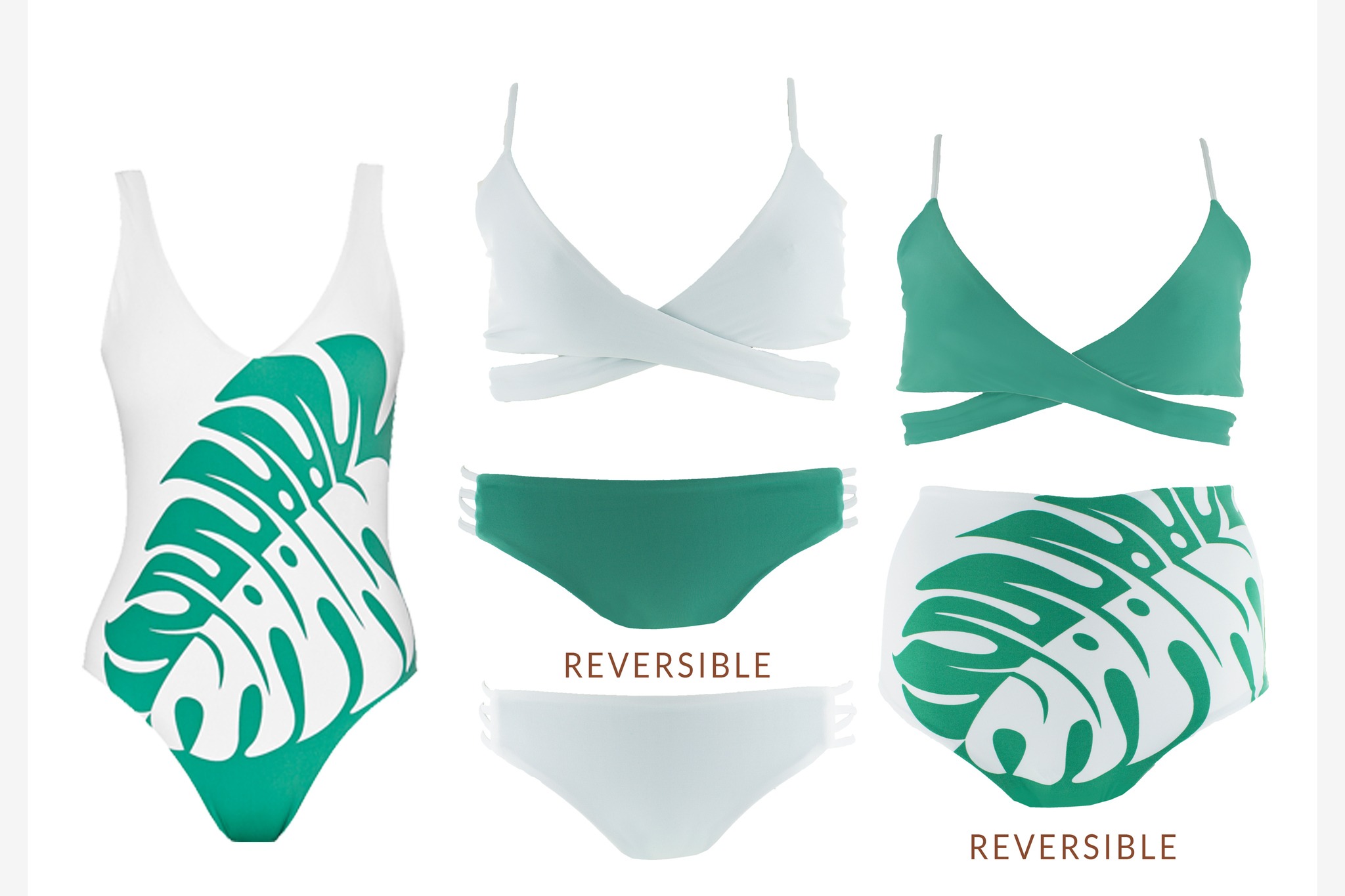 Another element of the collection that I love is the magnolia white and vibrant teal color palette. The color combo is breath of fresh air in a world of so many dark swimsuits and overly busy patterns.
Every piece of the L*SPACE x The Blonde Abroad Bikini Capsule Collection is easy to mix and match so you can wear these looks trip after trip without ever getting bored.
Elegant but fun, the collection features minimalistic white looks along with a tropical palm print on the one-piece and one side of the high waist bottoms. Whether you are scuba diving on a tropical escape or just want to make a splash at the local swimming pool, I've got you covered!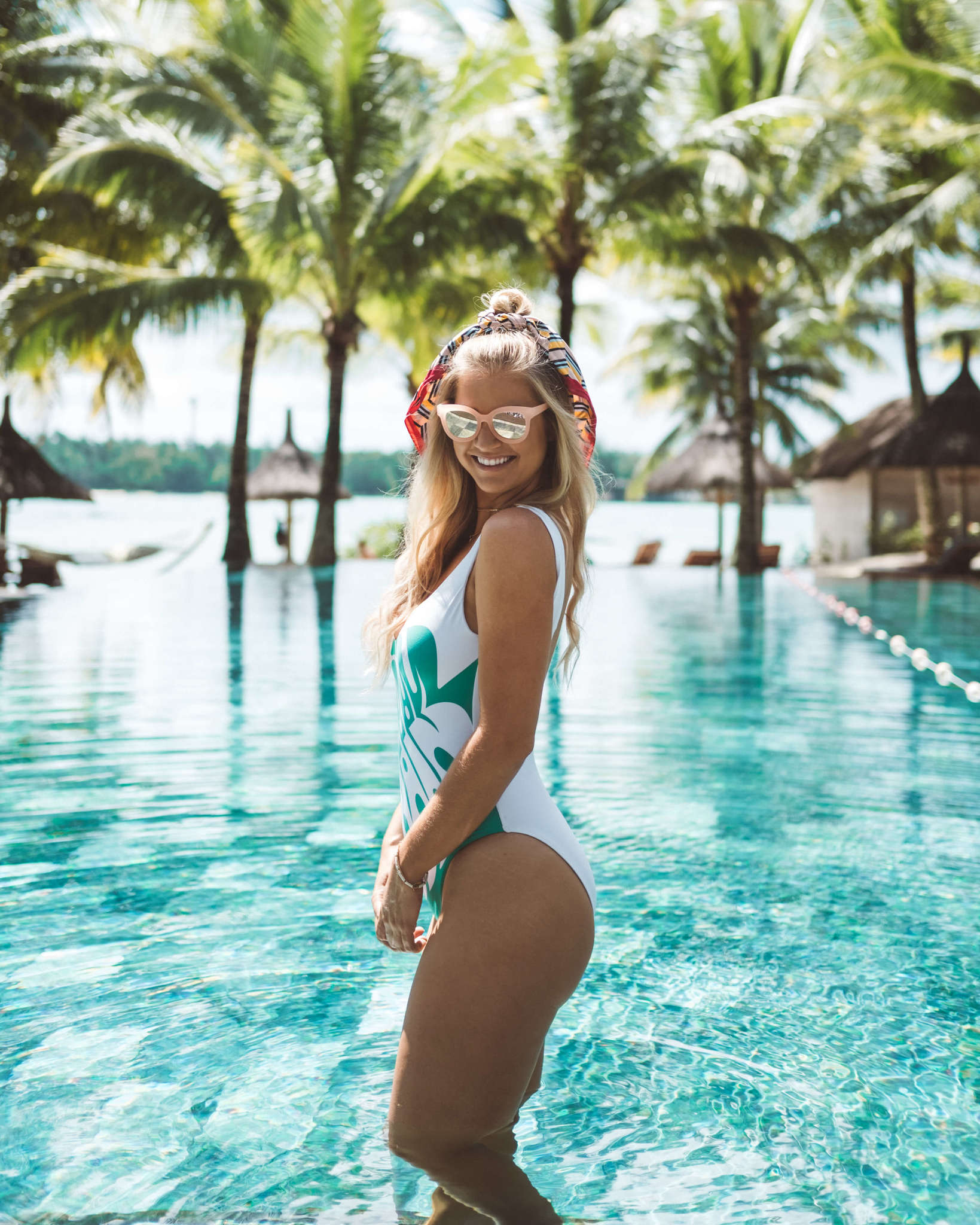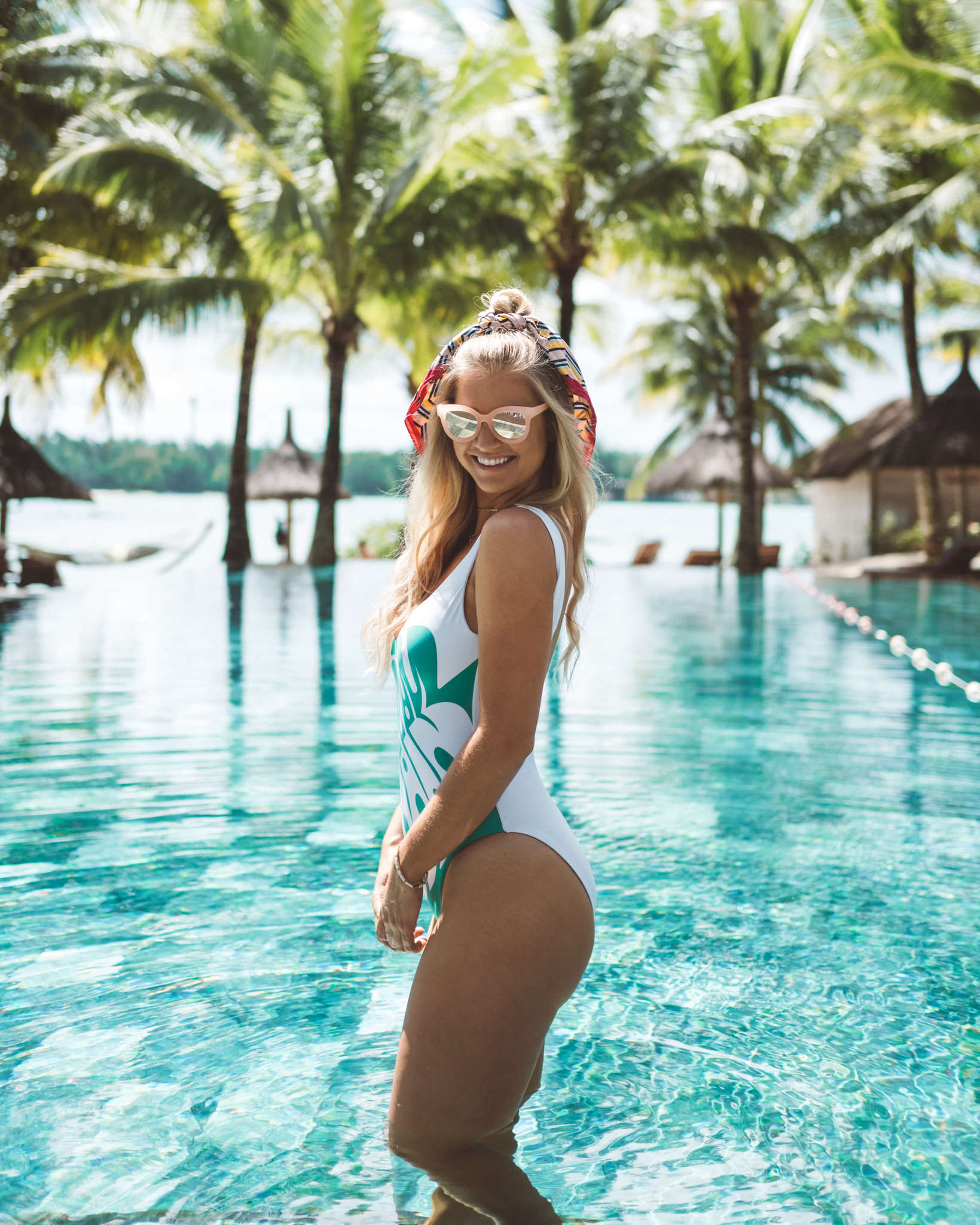 Last but certainly not least, we designed L*SPACE x The Blonde Abroad Bikini Collection to flatter every body type. Swimwear is all about ditching stuffy styles and embracing light and comfortable gear, so comfort is top priority.
For me, some days, comfort means a one-piece suit while other days I love a two piece bikini. We created three different levels of mix and match coverage so that you can wear exactly what you want.
Another reason I chose to work with L*SPACE is their impressive, high-quality fabrics. Their bikinis are easily the most comfortable ones I've ever worn. While there are a lot of stunning swimsuits out there, it is SO hard to find a bikini that feels as good as it looks.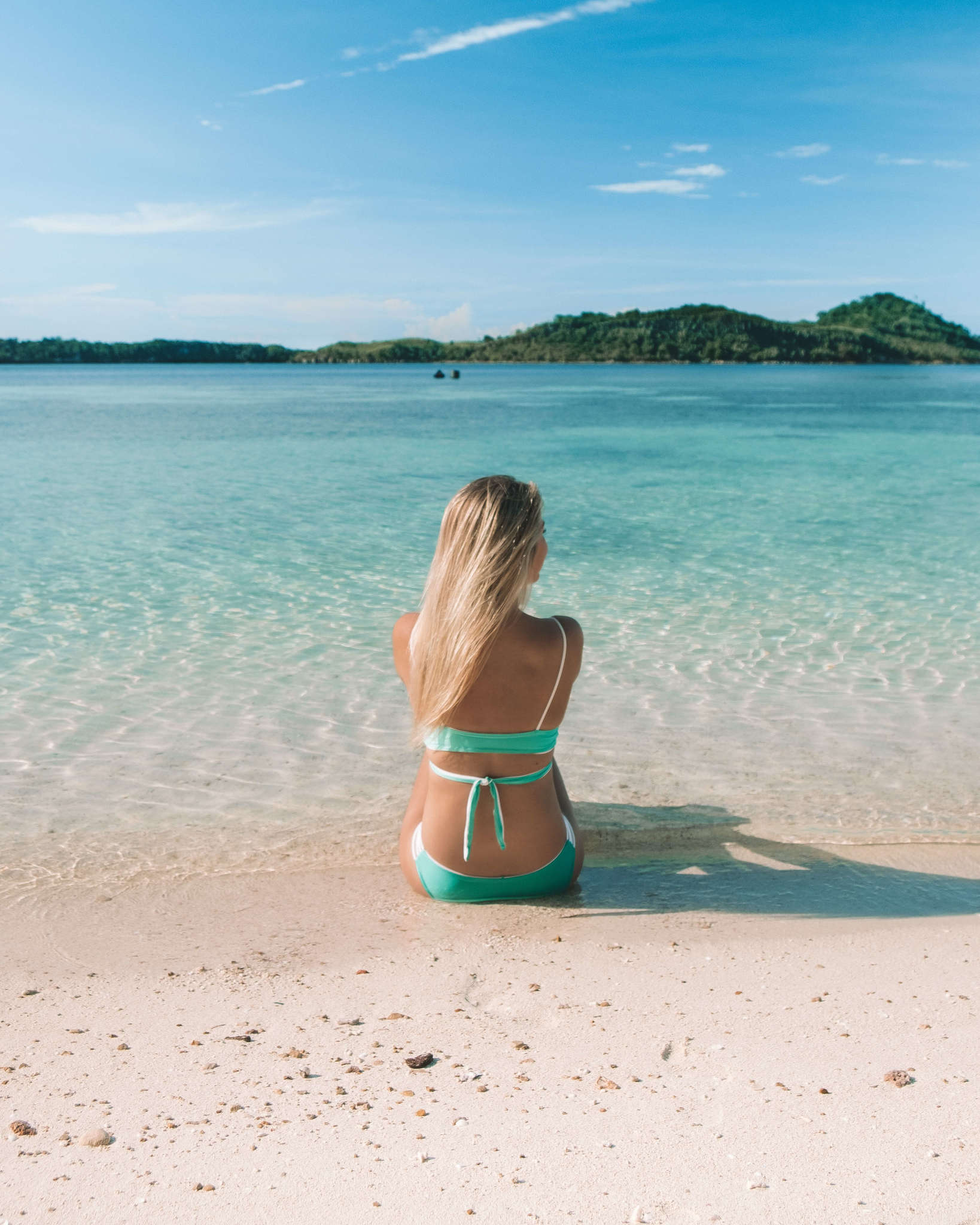 I'm thrilled with how this collection came out. The stretchy, high-quality materials make every piece feel and look amazing, and I can't wait for you guys to try them on!