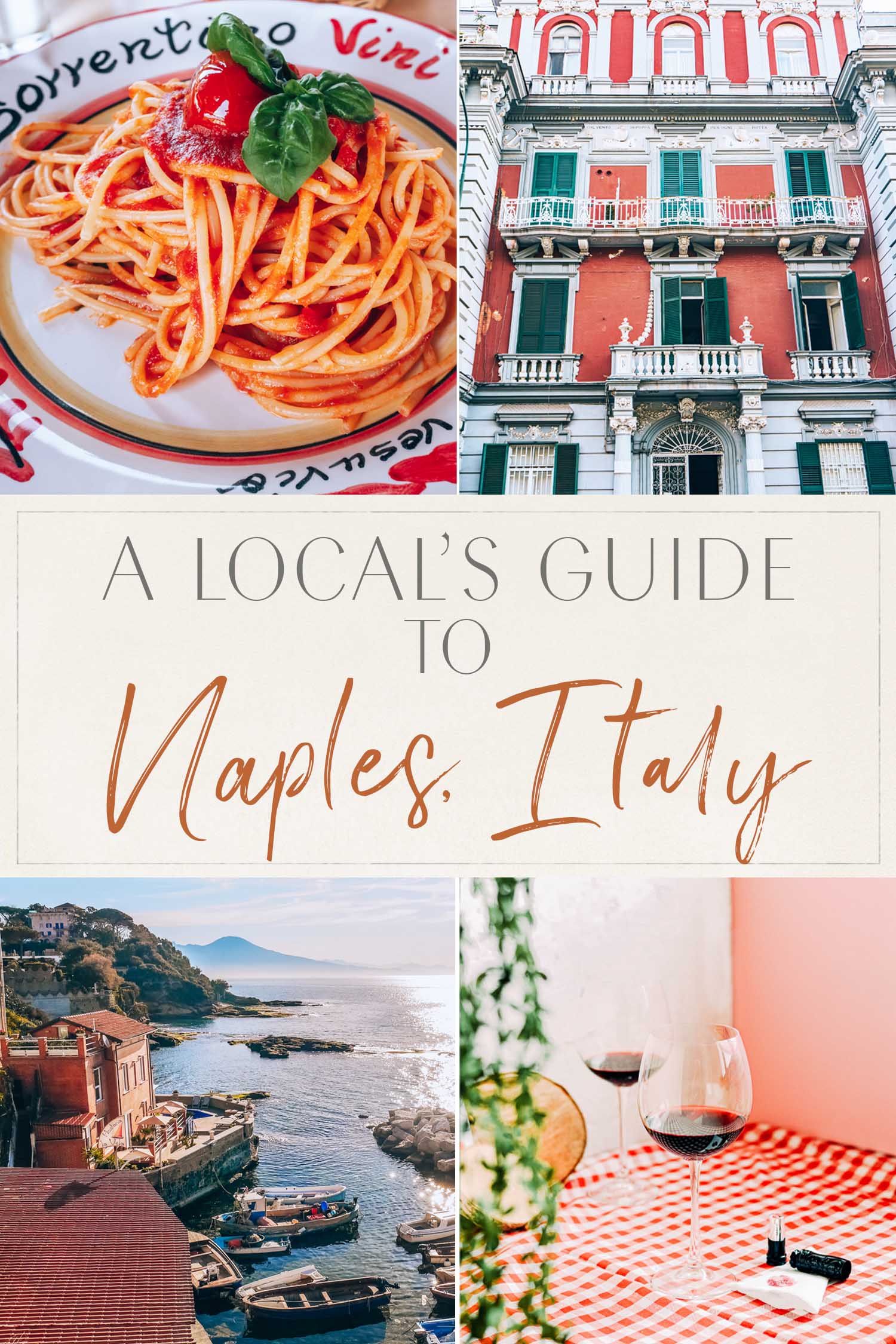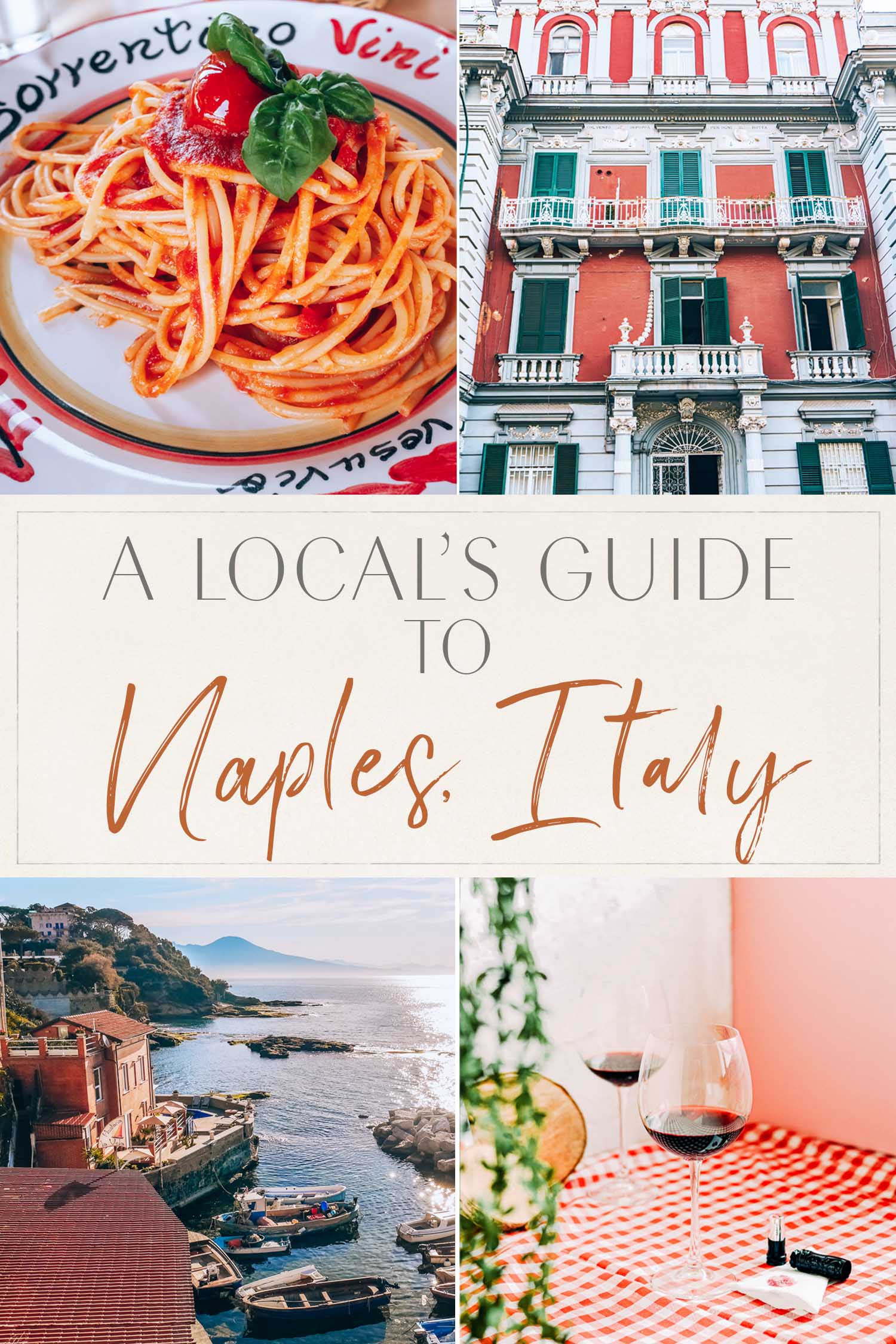 Ciao! My name is Madelaine So, a military spouse travel blogger based in Naples, Italy. I write about travel guides to dream destinations and tips for living abroad.
In this post, I'm going to share a local's guide to Naples, Italy. Including sights to see, things to do, areas to stay, and how to get around this bustling city.
Naples is a popular cruise port destination in the Mediterranean. But did you know that thousands of Americans actually call Naples home?
Thanks to the military base here, I happen to be one of the lucky ones with this opportunity! I have been living in Naples for 3 years now. While here, I worked as a USO Specialist to provide troops with local and travel information.
Naples is described as a "Beautiful woman with dirty feet," because of its rough first impression. But if you know where to go, this city is full of life with great stories to tell. And I'd love to share the best of it with you.
Here's my local's guide to exploring Naples, Italy!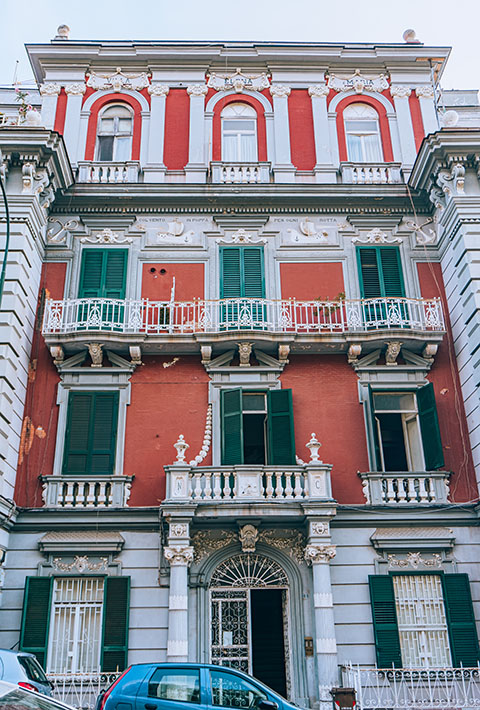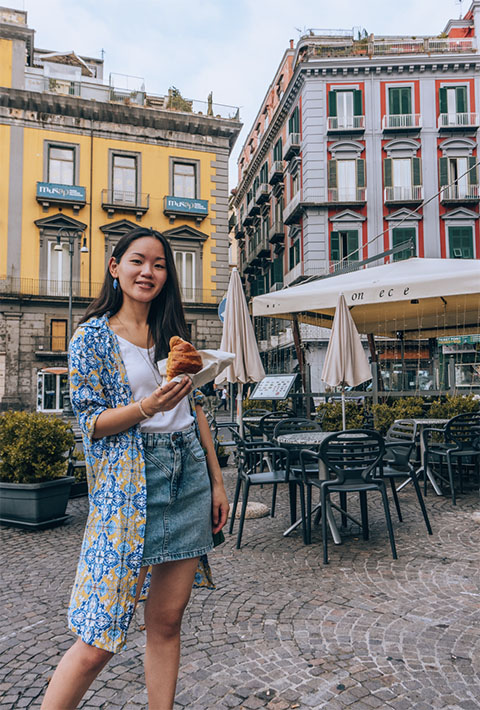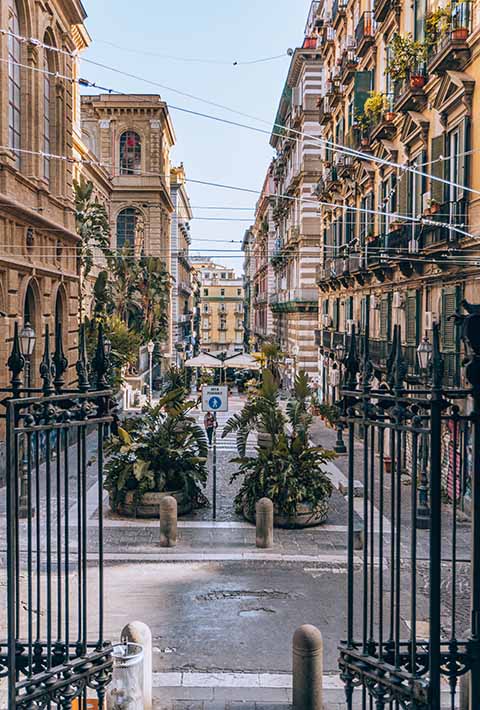 The Best Time to Visit
It's best to visit Naples between April-May and September-October to balance good weather and less crowds. This also makes it a great time to find lower rates for lodging.
Try to avoid the summer season because it gets very hot and crowded. Especially during August when most people are on holiday. The winter season (except for December) is fairly empty, but it's also the rainiest time of the year.


Where to Stay
Via Medina
Via Medina is a great location in the bustling heart of Naples. Most of the city's sights are within walking distance from this area. It's also a good hub to access public transport.
Santa Lucia
Santa Lucia is the most beautiful area to stay with amazing views of the Naples Bay. It's within walking distance to the main piazza, port, and castles. It's also surrounded by romantic restaurants and cafes. Because of its great location and seafront views, this area is a hub for luxury hotels at higher rates.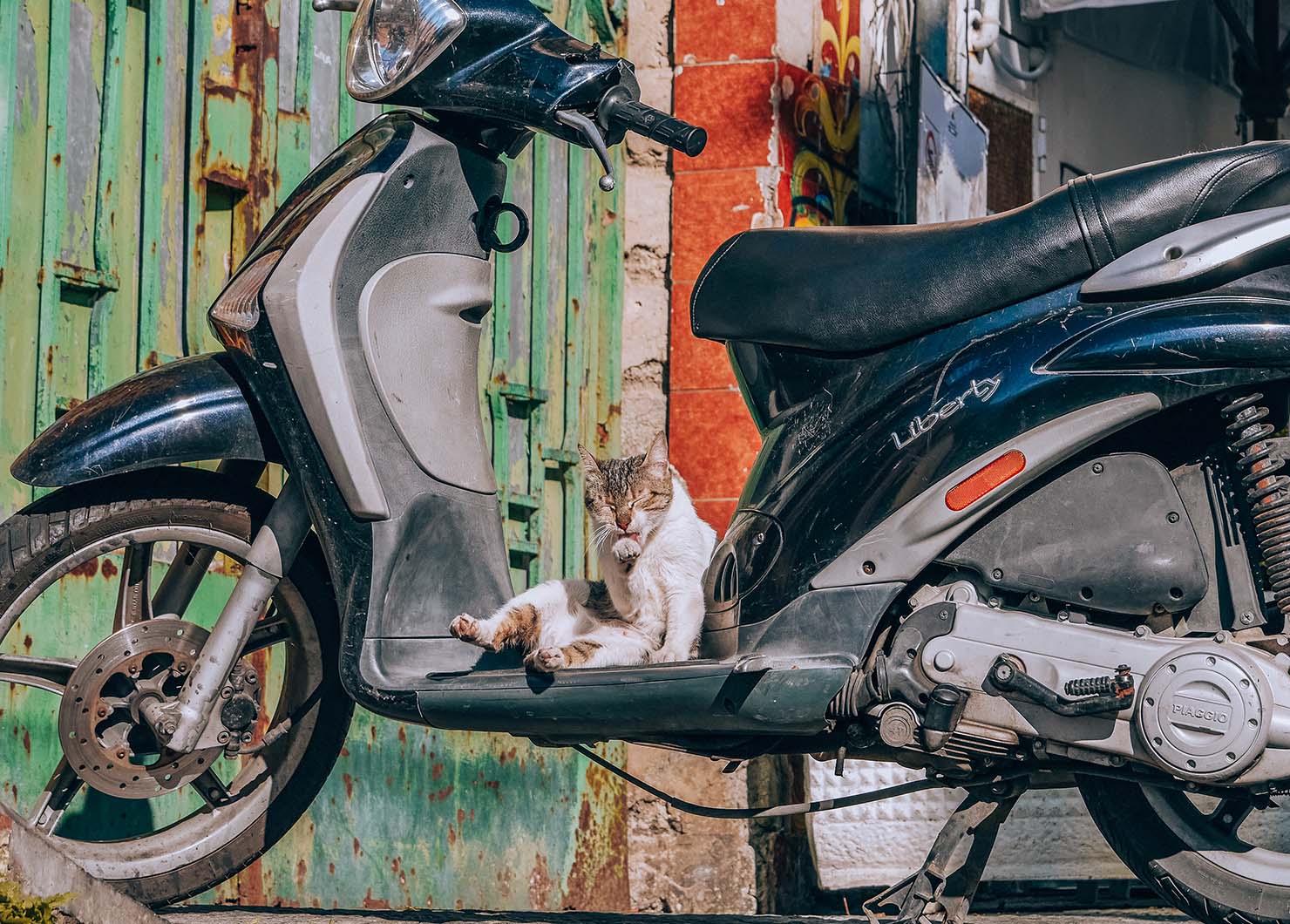 Transportation
There are plenty of ways to get around Naples including buses, subways, trains, funiculars, and taxis. The ANM public transport system is low-cost and useful, but it's easy to get confused with so many choices. So, it's a good idea to plan your route in advance by visiting their website.
A €3.50 day pass ticket is a great option for unlimited rides on all ANM routes within the city. You can buy tickets at bus terminals, tobacco shops, and newsstands. Remember to validate your ticket when you hop on board.
There's also the red Alibus which routes between the airport, central train station, and port. It runs every 20 minutes and a €5 one-way ticket can be bought directly on the bus.
Taxis are another way to get around, but it's very expensive. A city-licensed taxi will have a Naples crest and number. Make sure the meter is turned on or agree on a price before hopping in the car.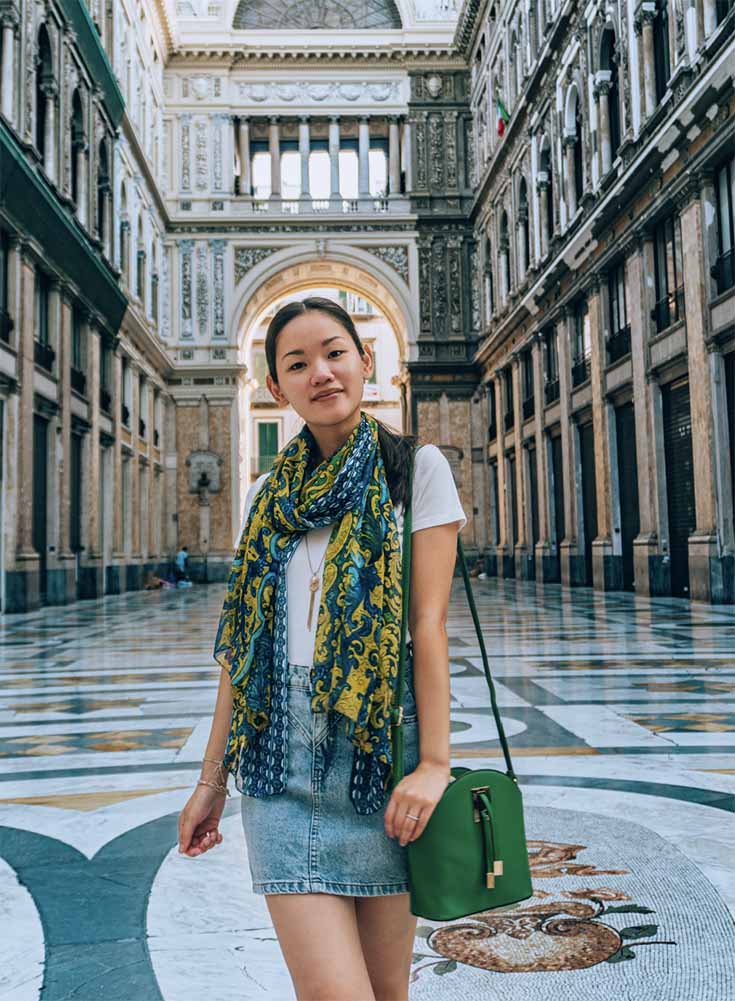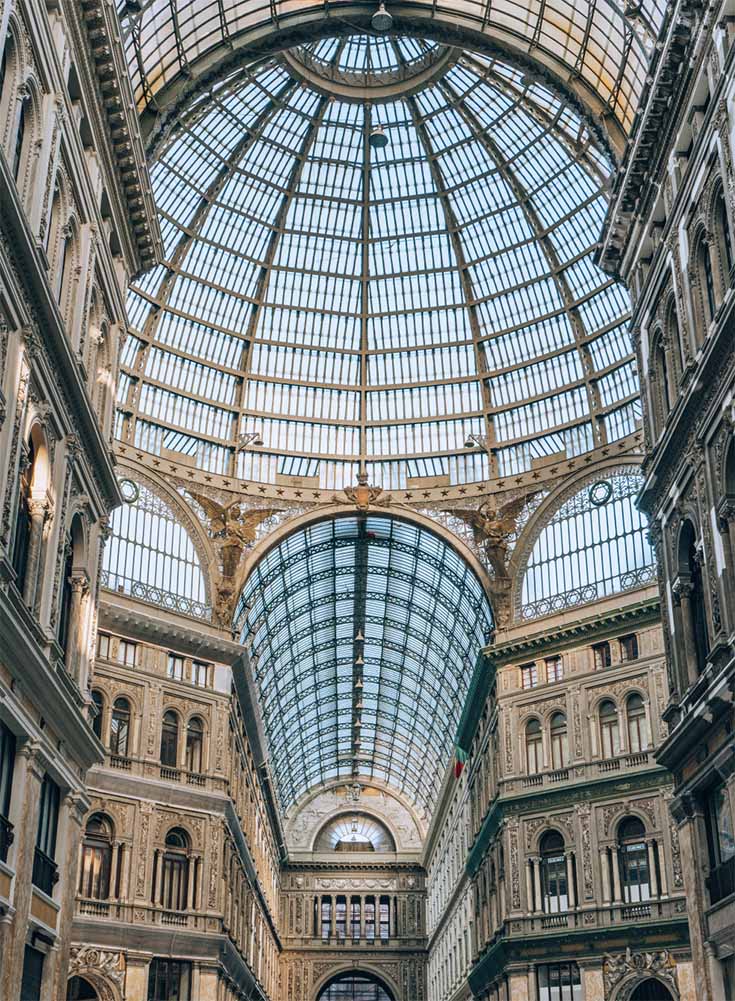 What To Do & Local Highlights
Check Out Galleria Umberto I
The architecture of this 19th-century shopping center is just stunning. It's decorated with sculptures and murals under a huge glass dome ceiling.
The elegant design is quite the contrast from the chaotic streets outside. So I like to go here when I need to take a break from the city.
But as a local, the real reason to stop by is for a sfogliatella at Mary. It's the best pastry shop for fresh sweets in town.
Explore Underground Tunnels
Did you know there's a whole network of underground tunnels underneath the city? This is my favorite way to learn and experience the history of Naples. These tunnels journey through time as an aqueduct, bomb shelter, escape route, and even storage for impounded cars.
The Naples Underground entrance is at Piazza San Gaetano and the Bourbon Tunnel is at Vico del Grottone.
Kayak at Posillipo
Posillipo is a peaceful, seafront neighborhood in Naples. Here you can experience the city from the water by renting a kayak at Kayak Napoli. You'll even spot some Roman ruins along the way.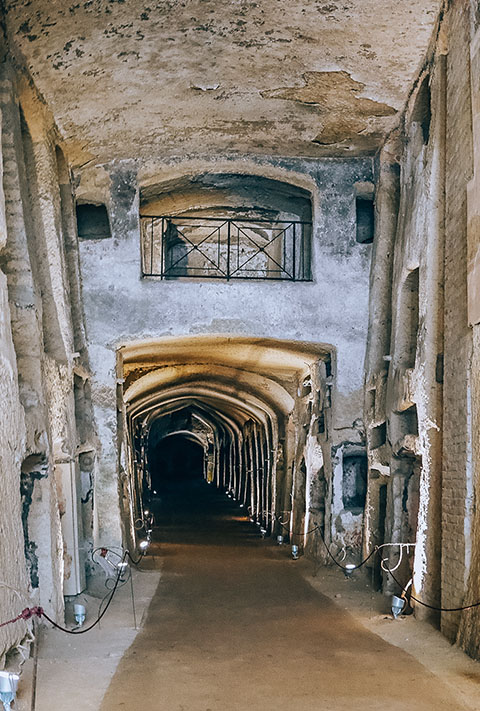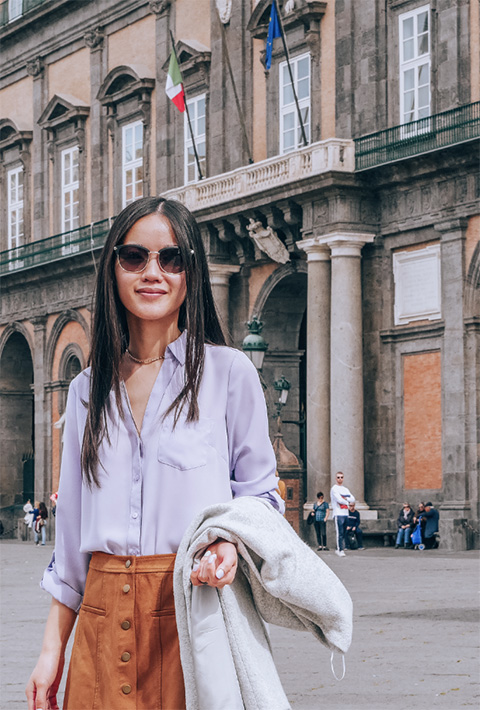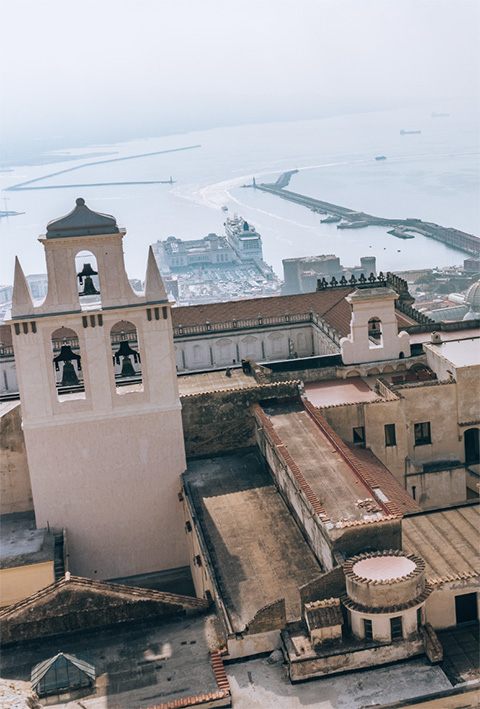 Visit a Museum, Monument, or Castle
Naples has several historical sights to visit. Some of my favorite ones are the Royal Palace, San Gennaro Catacombs, and the Archaeological Museum. The castles are better seen from the outside, but Castel Sant'Elmo does offer great views of the city.
Watch a Show at the San Carlo Opera House
What better way to experience opera than in the country where it all started? The oldest working opera house in the world is right here in Naples. Watching a show in this gorgeous venue is truly an amazing experience! Tickets can be booked directly on their website.
Enjoy a Wine Tasting
There's nothing more local than enjoying delicious food and wine. Visiting a winery is a fun way to learn about the region's wines and experience Neapolitan hospitality.
There are a handful of local vineyards within 30 minutes from downtown and best reached by taxi or transfer service. A few wineries are Cantina del Vesuvio, Cantine Degli Astroni, and Sorrentino.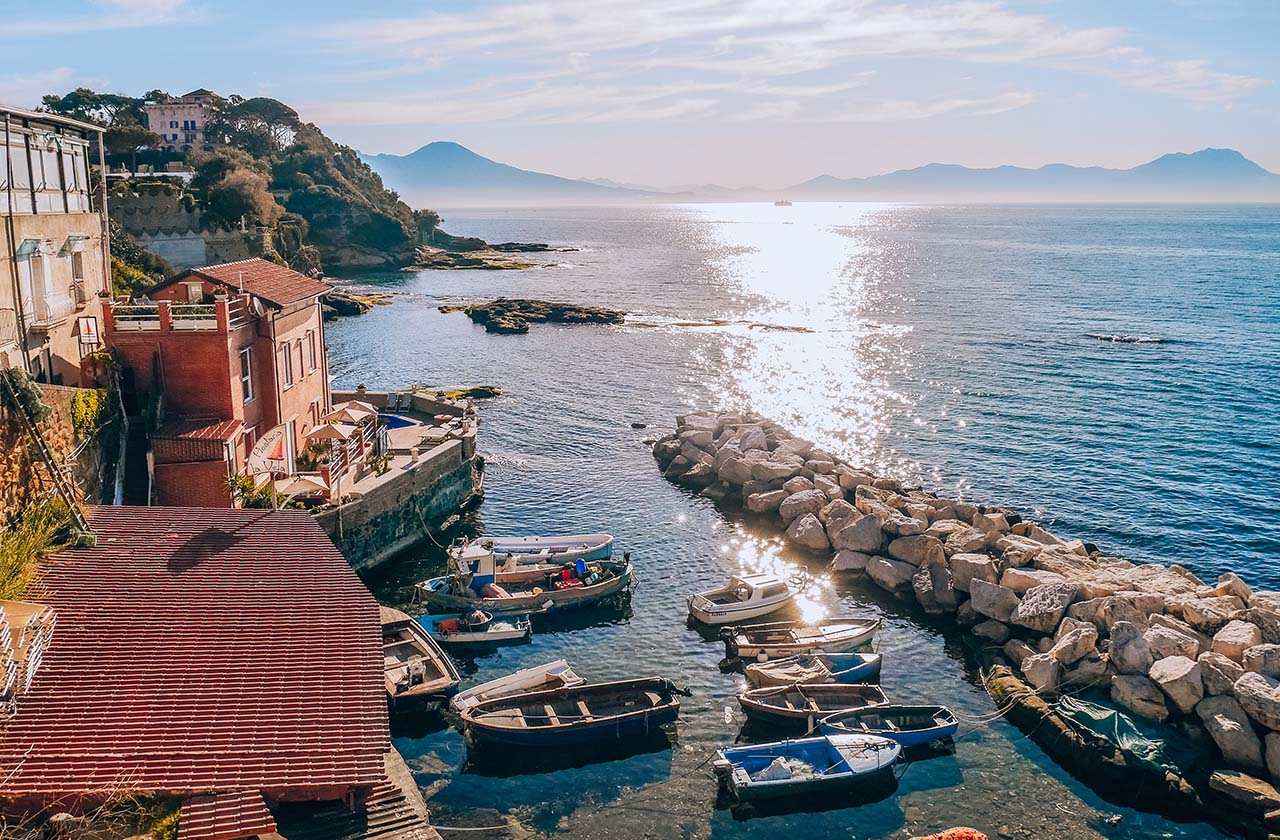 Take a Day Trip
Nearby Islands: There are 3 islands easily reached by ferry from the Naples Port. Capri is the most famous and glamorous of them all. Ischia is a popular spa destination among locals. And Procida is a small, fisherman village for a truly authentic Italian experience.
Pompeii & Herculaneum: These are ancient cities that were buried after Mt. Vesuvius erupted in 79 A.D. Nowadays it's an archaeological site where Roman ruins stand tall. You can reach both by public transport from the Piazza Garibaldi station.
Mount Vesuvius: For outdoor lovers, hiking up an active volcano is an option here. The Mount Vesuvius trail is a little over 2 miles and is hiking friendly for beginners. You can reach the volcano by bus from the Pompeii station.
Royal Palace of Caserta: This 18th-century palace is a UNESCO World Heritage Site for its beautiful architecture and scenic garden. You can reach the palace by public transport from the Piazza Garibaldi station.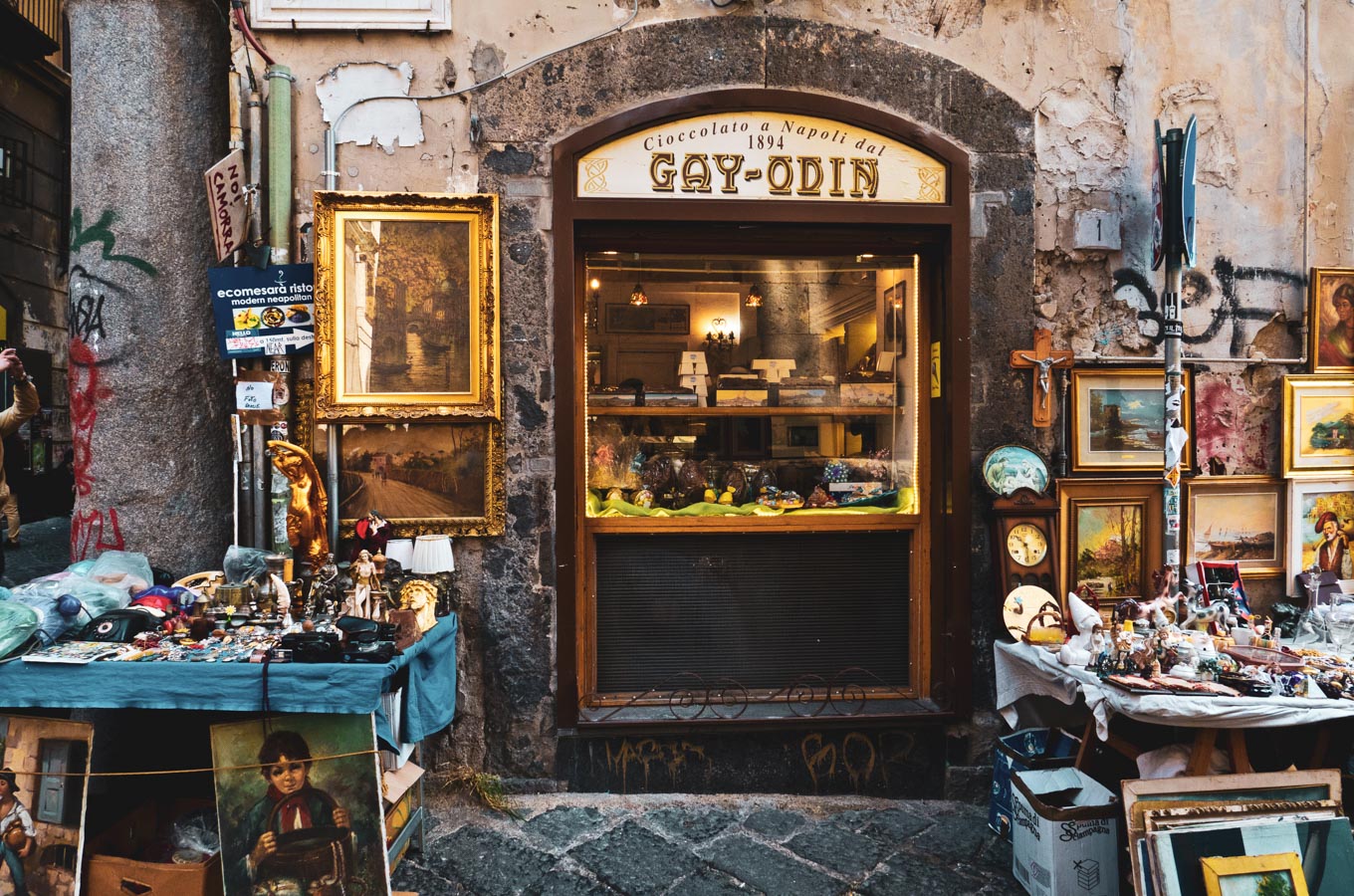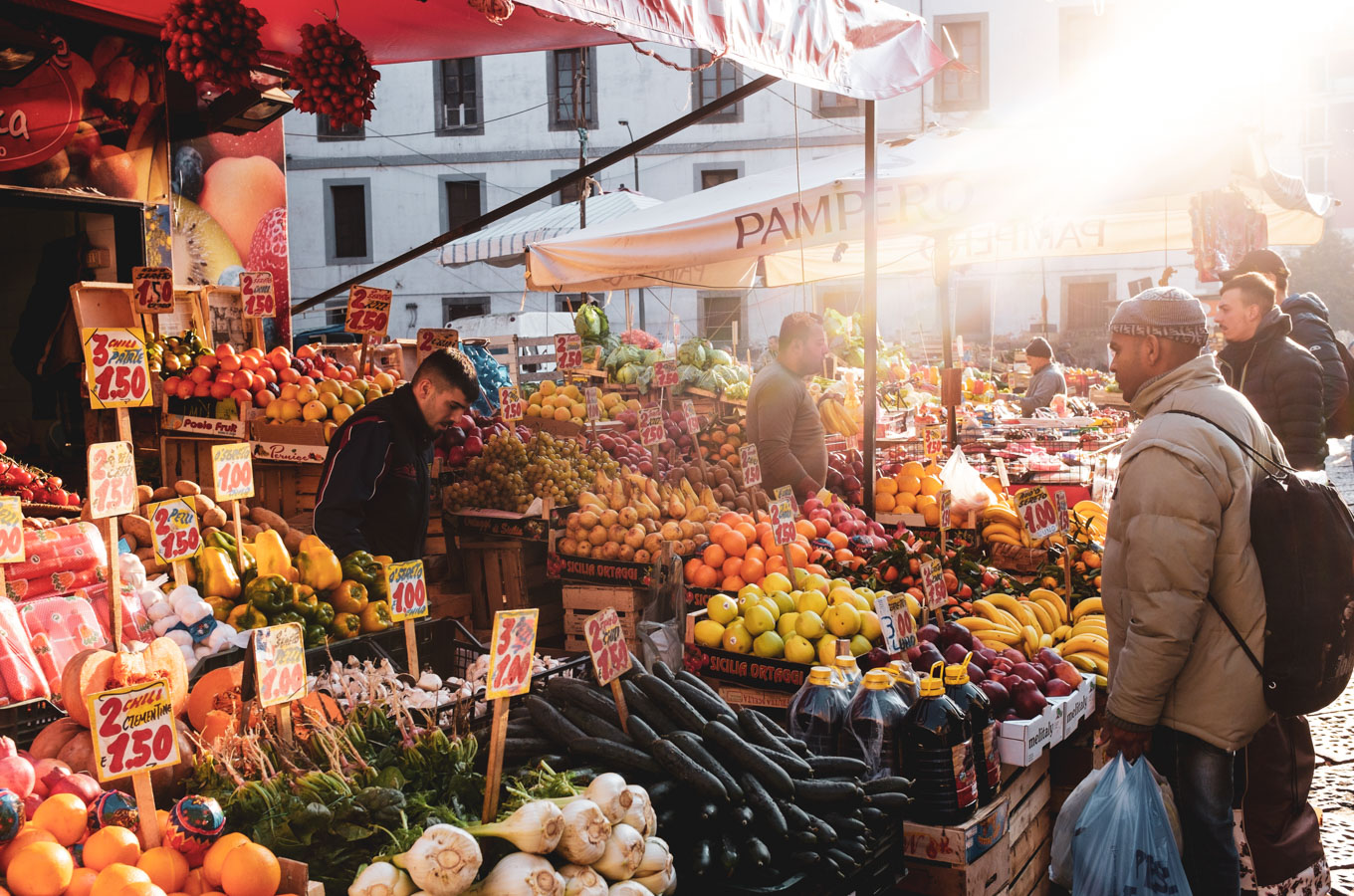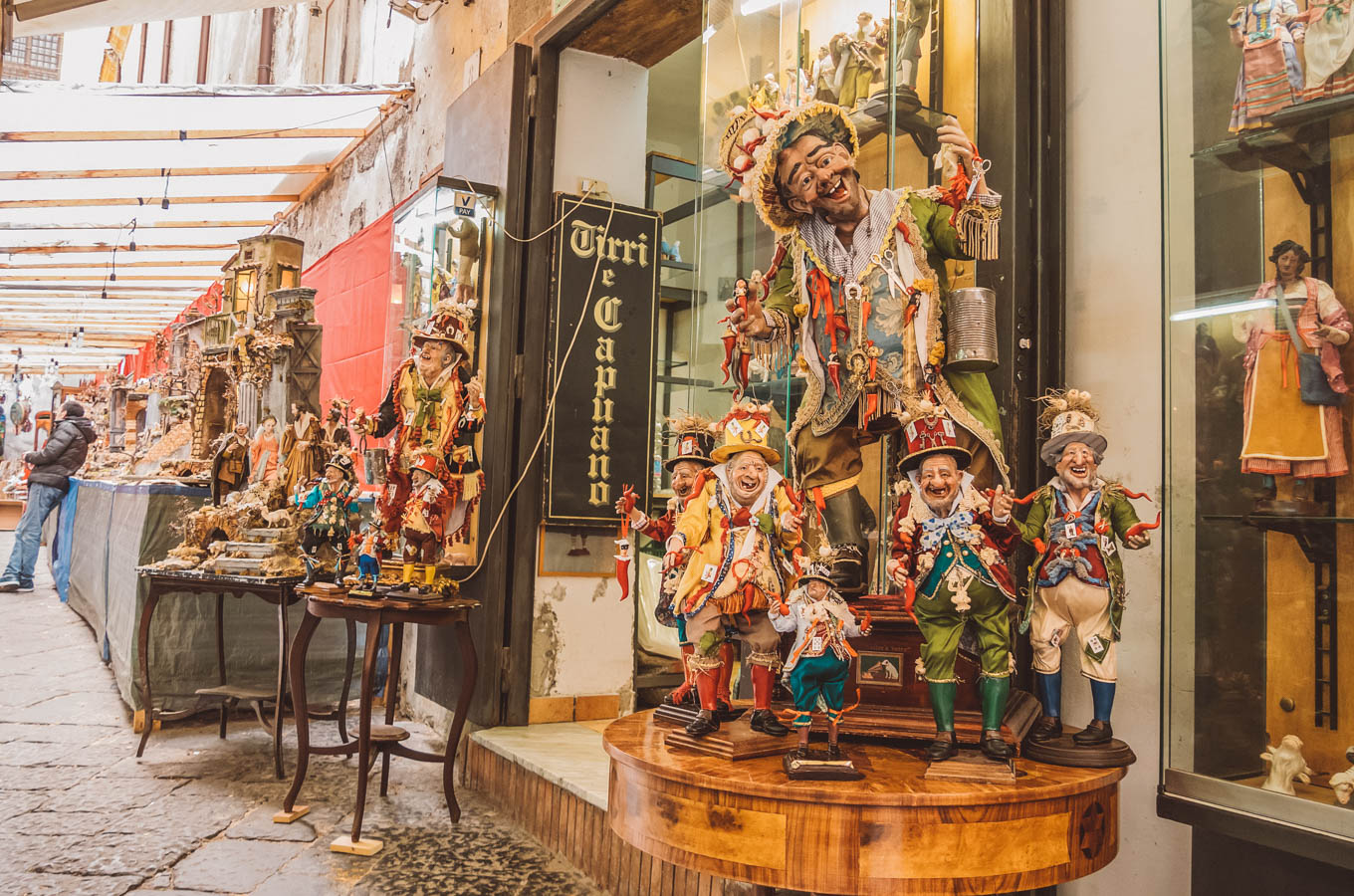 Best Places to Shop
Naples is full of open-air markets and alleys that offer everything from local produce, handmade items, to designer brands. The main shopping district is at Via Toledo in the heart of downtown. Here are a few places to check out near the area.
Gay-Odin
Gay-Odin is a famous chocolate shop in Naples that makes artisan chocolate treats. Their chocolates have been attracting visitors since the 19th century and you can find its first store at Via Toledo.
Pignasecca Market
Pignasecca Market is the oldest outdoor market in Naples full of lively, colorful stalls. This is a great place to find fresh produce and enjoy delicious street food. You can even find great bargains for clothing, accessories, and more.
The market is at Via Pignasecca and open daily from 8 am to 1 pm.
Christmas Alley
Christmas Alley is a festive shopping street where it's Christmas all year-round. This is the place to find artisan decorations and figurines.
The carved wooden nativities are especially famous in Naples. It's a tradition that's been passed down through generations in these workshops. The alley is located at Via San Gregorio Armeno.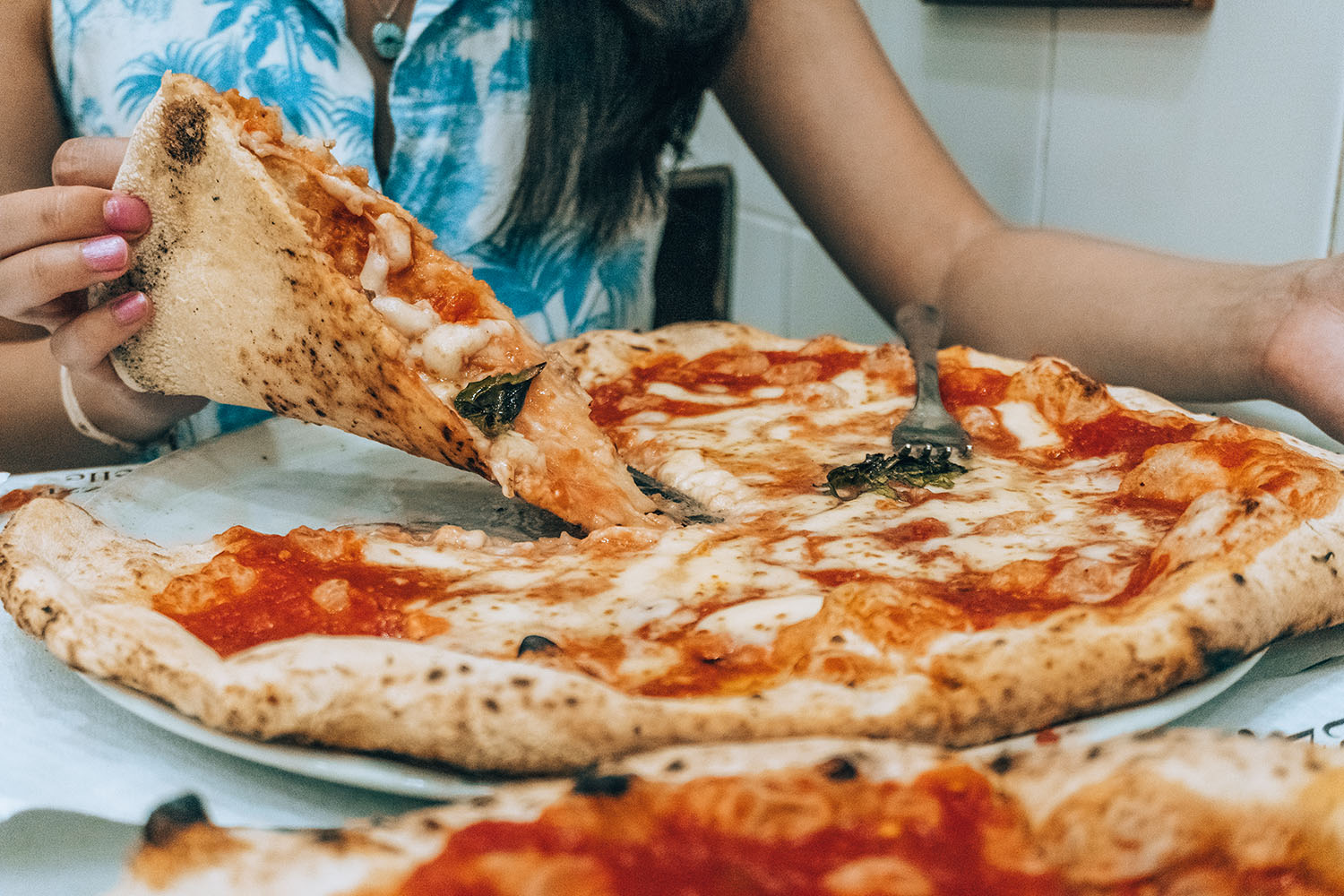 L'Antica Pizzeria da Michele
Best Places to Eat Pizza
Naples is the birthplace of pizza so you can't leave this city without trying a traditional Neapolitan pizza. You can even visit the legendary Pizzeria Brandi which started it all with the Margherita. Here are some local favorite pizza places to check out in town.
L'Antica Pizzeria da Michele: A pizzeria that focuses on two flavors to preserve authenticity, the Marinara and Margherita. This place became even more famous after its movie debut in "Eat, Pray, Love."
Pizzeria Gino Sorbillo: An award-winning pizzeria led by a master chef who comes from a long generation of Neapolitan pizza makers.
Pizzeria Da Attilio: Here you'll find a variety of flavors and even a star-shaped pizza stuffed with ricotta cheese.
Starita a Materdei: This place actually started as a winery but now offers a full menu of pizzas. It's also branched out to other Italian cities and even New York.



Helpful Tips
Ferries are Seasonal
Ferries generally run from Spring-Fall when the season is better for sailing and tourism. During the off-season, ferries are unavailable and businesses on the islands will usually close down.
Practice Basic Italian
Most people here don't speak English so it's useful to know some basic Italian phrases or have a language app handy. People will appreciate the effort and be more helpful. Also, talking with your hands is encouraged!
Carry Cash
Always have euros handy in Naples because cash is preferred. Some places won't even accept credit cards.
Business Hours
Some shops will close midday for riposo. It's a custom where businesses close so employees can take a break for an afternoon nap or family time. On Sundays, many restaurants and shops are closed or have shorter hours.

I hope you enjoyed this local's guide to Naples, Italy!
Here are some other posts you might be interested in: Top 10 Things to do in Capri, 2-Day Guide to Ischia, and Amalfi Coast Guide.