"Kicking the Cubicle" is a weekly interview series on The Blonde Abroad featuring women around the world sharing their inspiring pursuits of dream-worthy jobs, how they got where they are and what a day in their shoes looks like. This week, compression legwear designer, Kelsey Minarik, 28, shares her story.
Kelsey's company, REJUVA, is a brand for on-the-go men & women who want high performance compression without any compromise on style. The idea was born in 2008 when 21-year-old Kelsey Minarik developed a blood clot on a flight. Her doctor suggested compression stockings and she fell in love with their function but couldn't stand how they looked. So she began designing her own. If she needed more fashionable compression options, she reasoned surely others did too. So from finding a manufacturer, to prototyping designs, building a team and launching an e-commerce site, the REJUVA brand came to be.

Kelsey, it takes dedication, confidence, and hard work to build your own brand and company. Where did your journey to the creation of the company, "REJUVA", begin?
My journey to REJUVA began when I developed a dangerous medical condition called Deep Vein Thrombosis (also known as a blood clot) in my leg during a flight when I was 21. My doctor suggested compression stockings & I fell in love with their function from the start, but couldn't stand how they looked.
So, I began designing my own.
If I needed more fashionable compression options, I reasoned others must too. So from finding a manufacturer, to prototyping designs, navigating FDA registrations and launching an e-commerce site, the REJUVA brand was born.
What were your initial goals in starting REJUVA, and have they changed at all?
My initial goal was simple: I wanted to make wearing compression better. I'd experienced firsthand frustration & self-consciousness that accompanied my DVT and the long road to recovery thereafter. With REJUVA, I wanted to bring levity & empowerment to those who wore compression for medical reasons (among which are DVT & PE survivors as well as patients with lymphedema, edema, diabetes, venous insufficiency, surgical recoveries and more).
Since achieving this, we've set new goals to expand the line's retail distribution into channels outside of the clinical market in a pursuit of helping a broader audience. Though many think of compression socks & stockings as "reactive" garments used only by the elderly or sick, it's actually something we should all be using on a proactive basis for its preventative benefits.
Whether sitting or standing for long periods, taking long flights, or hoping to avoid varicose veins – compression can relieve puffy feet & ankles and keep legs healthy, beautiful & energized.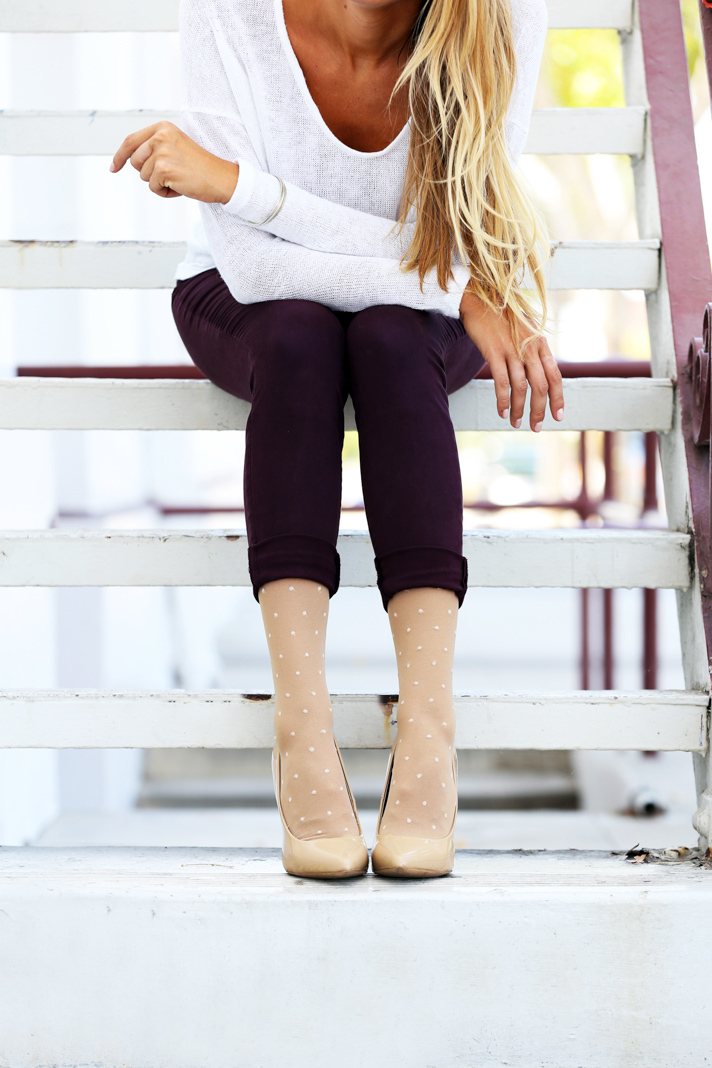 At age 21, you developed Deep Vein Thrombosis during a long plane flight. DVT is a blood clot in the leg that can break loose and travel to the lungs as a Pulmonary Embolism, a fatal medical emergency for 1 in 3 sufferers, and a medical threat to frequent travelers. How did this experience shift your focus to creating a career and company to help others?
At the time I developed DVT, I was working as the Sales & Marketing Coordinator for a company here in Southern California. Passionate about advertising & branding, I'd envisioned myself building a career within the corporate marketing space. However, in the first year following my diagnosis I began investing a lot of time learning about DVT & reaching out to the patient community.
While doing so, I became troubled by how poorly basics about compression (an item which had helped me so much during my recovery) were communicated, so I began sharing my tips with others in online support forms. The gratitude & warmth I received from these people made me want to help even more. I knew I'd experienced something very unique at a young age and felt a powerful pull to do something with it. So I began quietly telling close family and friends about my idea for REJUVA.
After a few months of research, I decided to go for it & began the transition from my full time job to my new start-up. It was a gradual shift over the greater part of a year but I'm glad I did it that way, saving money & building a plan in the year building up to the company's formal launch. As much as people love to romanticize starting a business, you have to think of & cover the practical nuts & bolts (how to pay bills, fund product development, sell goods) to ensure your transition's success.
What is a typical day-in-the-life of Kelsey?
During spring & fall I'm usually on the road at trade shows & meetings a few weeks per month, but when in town I try to keep a reliable routine to maximize my time at the "House of Socks" with the REJUVA crew. I began a meditation practice this summer after hearing raves about it's mind-clearing benefits so before doing anything else, I start each morning with a 20-minute session.
After that, it's breakfast with the morning's headlines & a short drive to the office. Days there include everything from calls, meetings, and product design to checking in on order processing, web development – even shipping if we get too busy & need the extra hands. As an entrepreneur you stretch the "do everything" muscle and I love that.
I try to sneak another meditation late afternoon but admittedly this often gets missed. After team REJUVA leaves the office, I use the peace & quiet to blast tunes and rock through any bigger projects or writing-heavy tasks. Whether I wrap my day with a dinner out or a good sweat session, I do my best to protect a healthy sleep routine & be in bed before 11.
I swear a good night's rest delivers super powers!
What have you found most challenging about owning your own business and developing a personal brand?
Self-criticism. It's so funny how powerful the tendency can be to seek out what is wrong rather than what is right. What if people don't like it? Could I do this better? Shipping your "art" –whether it's socks, software, a book, you name it – is an incredibly vulnerable experience & it.
Building a personal brand is the same, but applies all of that to how people perceive you as a person. Am I smart enough, attractive enough, successful enough? Too often, we're our own worst critics.
On the flip side, what do you love most about what you do?
The limitless possibilities that come with entrepreneurship and being somewhere where my ideas have impact. I feel so lucky to do & create something that helps people. Seeing something that was once just an idea transform into actual physical product and then a growing company is icing on the cake.
What advice would you give someone who wants to turn their experience into a business to help others?
Make a high-level who, what, when, why, how plan and then just START. All too often, we can get trapped in what we "could" or "should" do without taking action.
Skip the analysis paralysis & go for it!
Making that first leap can be the hardest part. Once you're rolling, actively seek constrictive feedback & surround yourself with people who support & inspire you to achieve your goal.
There are ups and downs with any business. What inspires you, and what motivates you to keep going?
People with passion inspire me. Whether it's a successful entrepreneur who shares his tips, a photographer who posts incredible images, or a yogi who shares her practice through teaching – you can see and feel the amazing energy that radiates from a person doing something with her full heart.
I find being around those people incredibly contagious. When times get tough, it's going back to that "why" & core passion that can get you through it. For me – that's helping people through fashionable and functional products.
What does success look like to you?
Presence. I've become fascinated by how much time can be spent in the future when you "achieve xyz revenue", "get customer Joe", or "take that amazing trip". Because here's the thing: as soon as you hit that one goal or have that experience, you immediately find another milestone to be had, sale to get, or plan to achieve.
Similarly, a lot of time can be spent in the past rehashing things that went right, wrong, whatever. It's a crazy cycle! The old adage is true that life's what happens while we're busy making other plans. So to be fully present and engaged in each & every thing I do – whether in my business, relationship, or even own inner dialogue – THAT's power & success.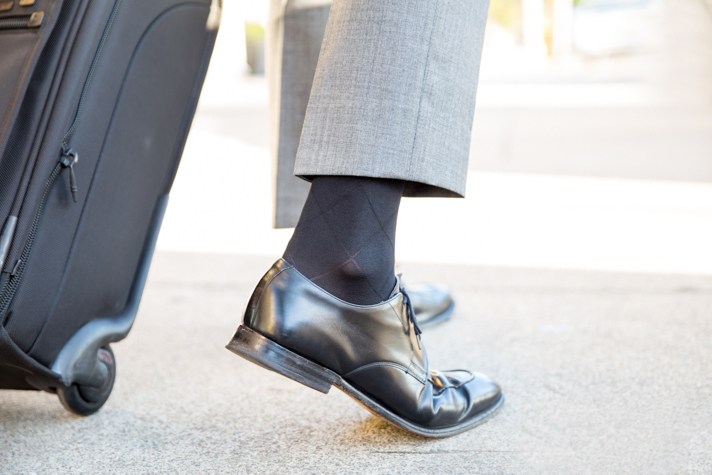 Lastly, what are you working on now that you are particularly excited about?
I'm psyched on a major new packaging & retail display rollout we're releasing in March. We've put the last four years of retail education & experience into the project and have been working hard on it behind the scenes for months. It's always really exciting to see a new product or piece of marketing material go from concept to physical reality!

Lastly, a few fun questions!
What did you want to be when you grew up? Pro soccer player
Where in the world is #1 on your travel bucket list? A Southeast Asia multi-stop swoop – Cambodia, Thailand, etc.
Song that has you dancing: Two Bodies feat. Emma Louise (HNNY Remix) by Flight Facilities
Quote that keeps you smiling: "Success isn't a result of spontaneous combustion. You must set yourself on fire." – Arnold. H Glasow

Be sure to visit the REJUVA website to get your own pair of fashionable compression socks!
Get 10% off with discount code: TBA14