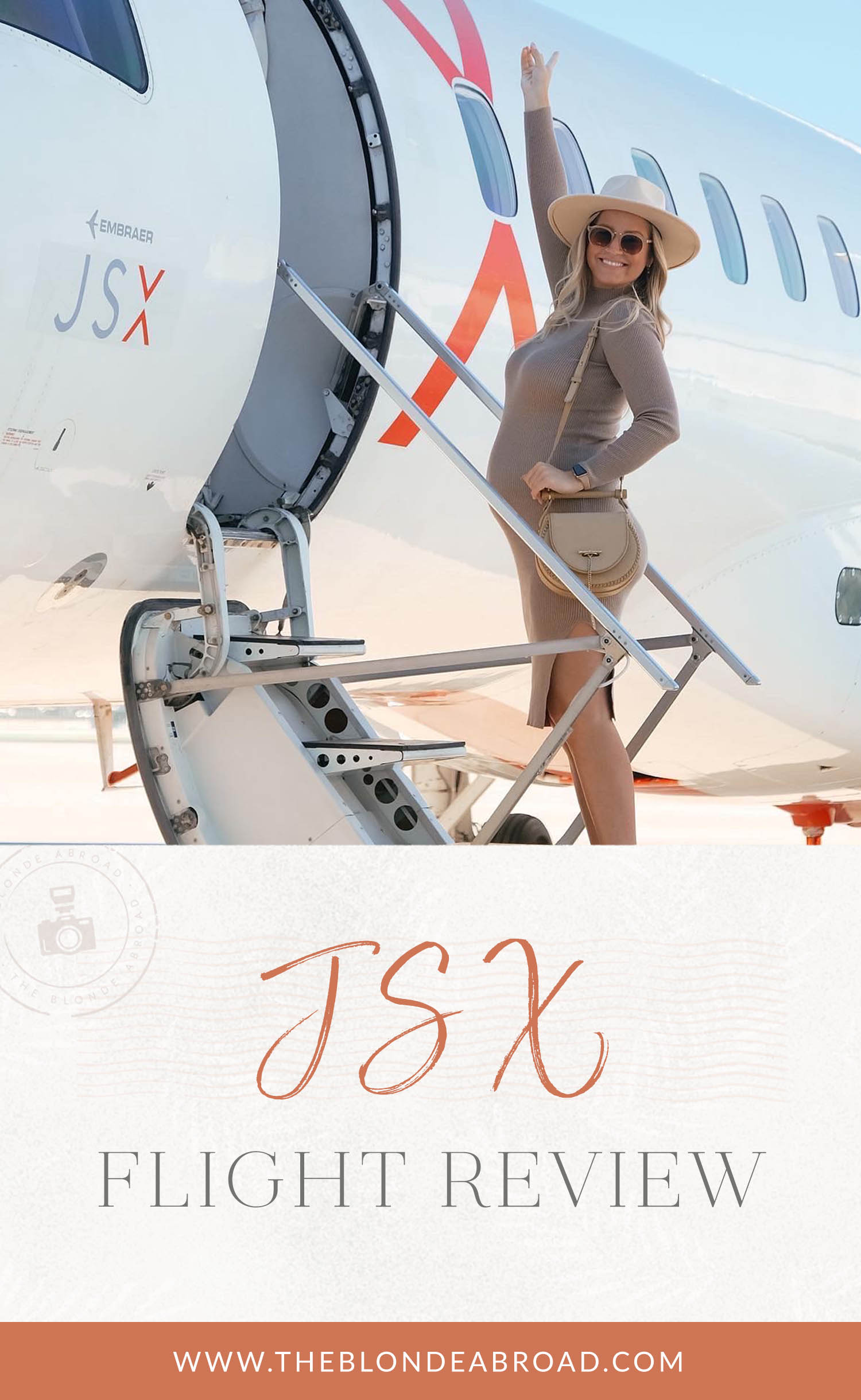 My latest travel obsession is JSX (formerly known as JetSuiteX)!
In case you haven't heard of them (I only learned about them a couple of years ago) they are a hop-on jet service that's a fraction of the price of flying private…but with all of the perks!
They fly out of private terminals so you can arrive just 30 minutes before your flight and avoid the crowds.
You read that right: arrive 30 minutes before your flight. How awesome is that?
One of my favorite features is they allow medium-large dogs to fly in-cabin, and finding a dog-friendly airline these days is rather difficult to come by. We took our pup, Bailey, on a trip to Utah last year, and flying with him was a breeze.
Since JSX was a relatively new concept to me, I thought it would be helpful to dish out the details and introduce you to the airline. As a heads up, they mainly serve the West Coast (at least for right now), but keep your eyes peeled for other routes and offerings.
Here's all you need to know about flying with JSX!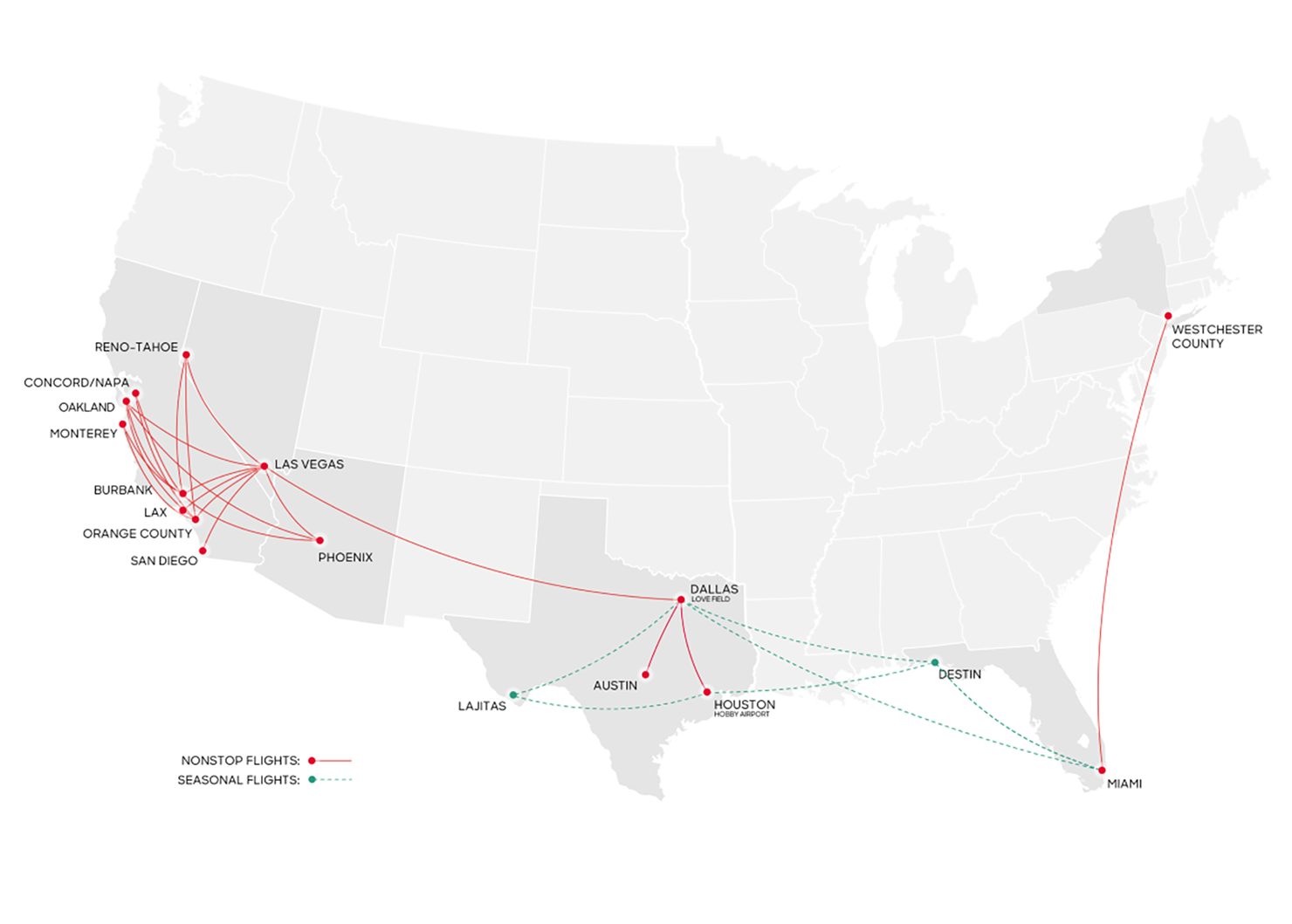 Map of Routes
JSX is mostly a western serving regional airline and they operate out of private airports. Since I'm based in San Diego, this is really convenient as there's a private terminal just minutes from my house.
This means I don't have to navigate all the traffic of the international airport!
 So if you're like me and would like to avoid crazy airport traffic as well as waiting in long lines, JSX might just be for you.
For those located in Southern California, their OC hub seems to offer the most route options and destinations. I plan to fly to Napa with them in the future!
Here's a where they fly out of:
Austin
Burbank
Concord/Napa
Dallas-Love Field
Houston-Hobby
Las Vegas
Los Angeles
Monterey/Carmel
Oakland/San Francisco Area
Orange County
Phoenix
Reno/Tahoe
San Diego

Check-In Is a Breeze
I've flown San Diego to Las Vegas route 3 times now, and it's so easy and convenient. You only have to arrive around 30 minutes before your flight, they check your bags and you walk straight onto the plane.
We're talking no crowds, a private terminal, two free checked bags, and contactless check-in.
Easy and breezy.
You can Uber there or valet your car and stroll through check-in in a matter of minutes (not hours). They've got a state-of-the-art safety and security program in place that doesn't require you to take off your shoes or unload your bag.
While this may seem like an ad for the airline, I promise it's not — I've just really enjoyed my experiences flying with them and wanted to share them with anyone who might be interested!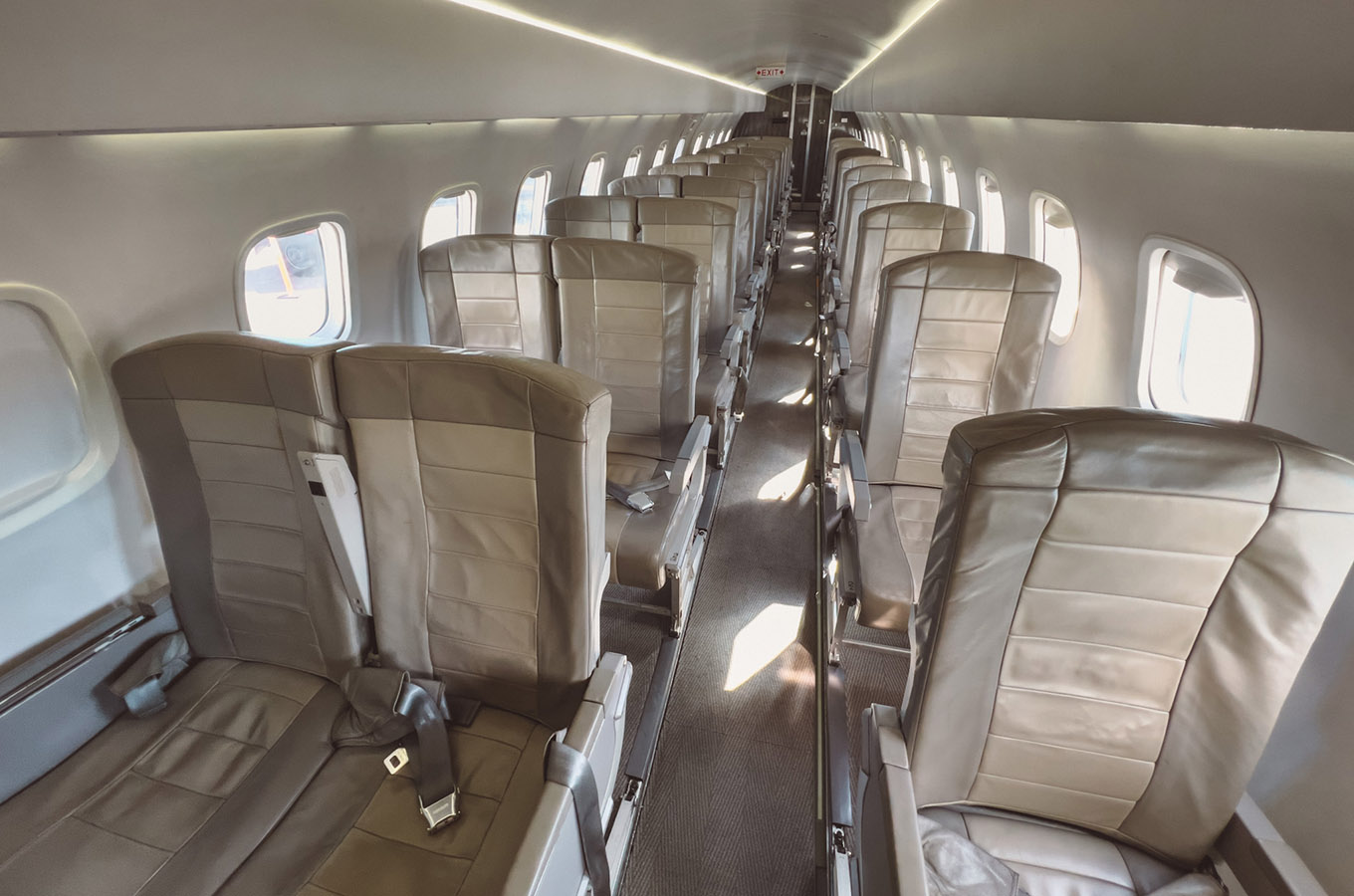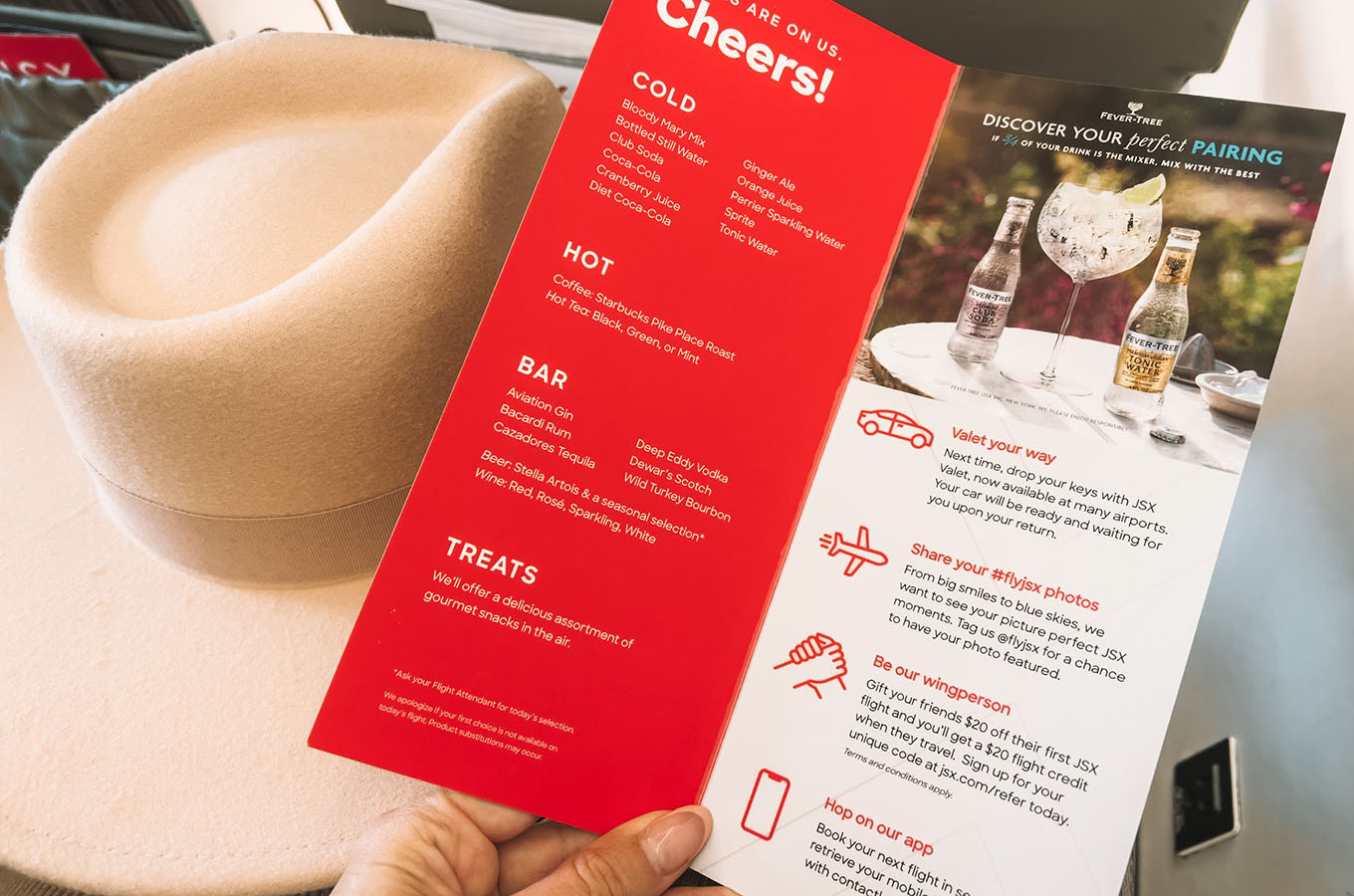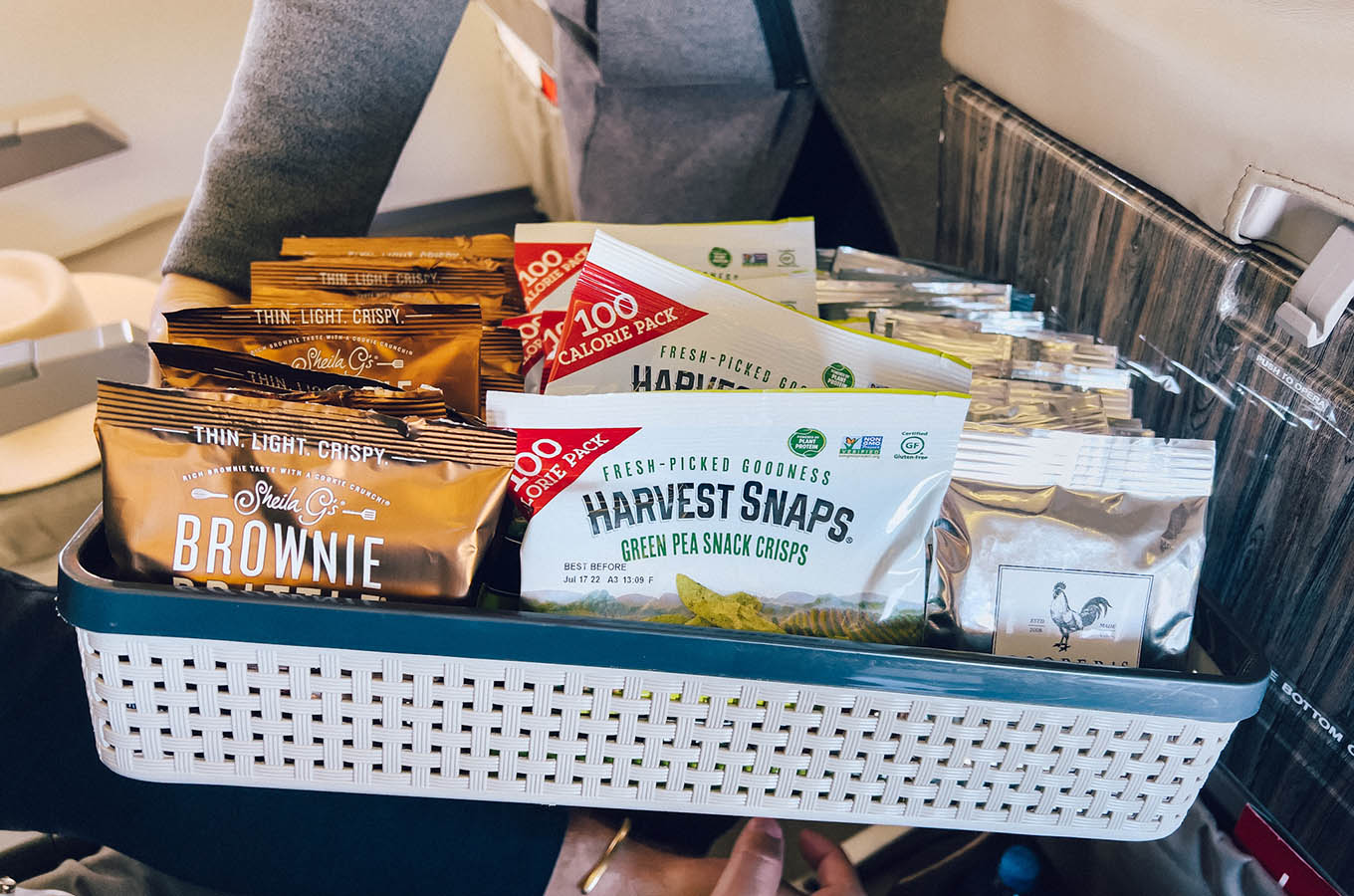 Amenities
The lounges are private and crowd-free, and come equipped with free WiFi (in the case that you *do* want to hang out before your flight. When it's time to fly, simply scan your boarding pass and step onboard the flight.
While the planes are small (only 30 seats), each seat offers business-class legroom (yes, please!).
In my experience, the staff has been super friendly and they offer a full drink service — choose between beer, cocktails, coffee, or tea. As the flights I've been on have been really short (45 minutes), nothing more than a snack was necessary; they may offer more on a longer route, but you'll have to find out for yourself!
As for the snacks, I've seen Brownie Brittle, Pea Snaps, or Cheese Crunch Sticks.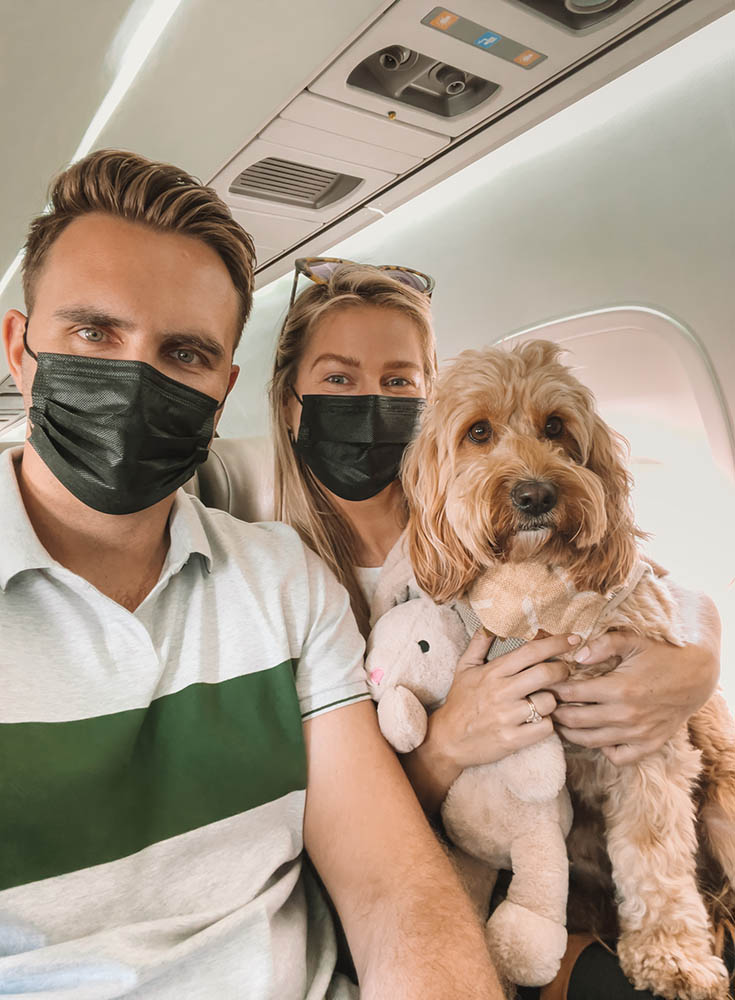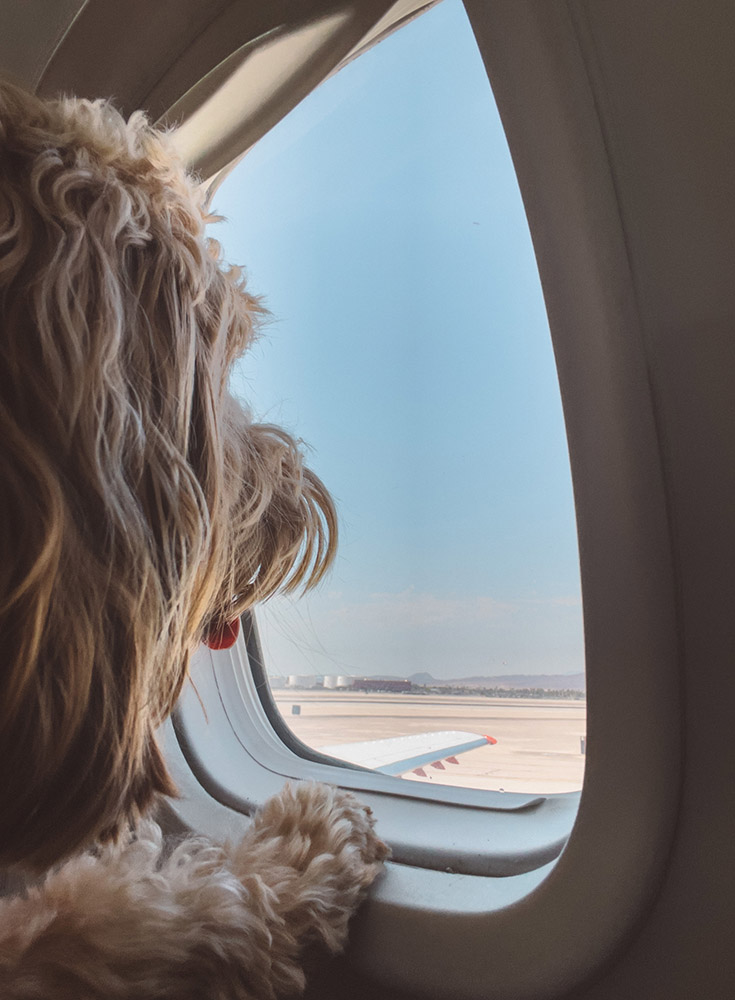 Dog-Friendly Airline
I know I'm already raving, but finding a dog-friendly airline is HUGE for me! My husband and I took our adventure pup, Bailey, with us to Utah in the fall of 2021, and flying JSX with him was incredibly easy.
They are the only airline I know of that allows medium to large size dogs (meaning ones that don't fit in an under-seat carrier), to fly in the actual cabin.
You just need to buy a seat for them and you can fly with them. How cool is that?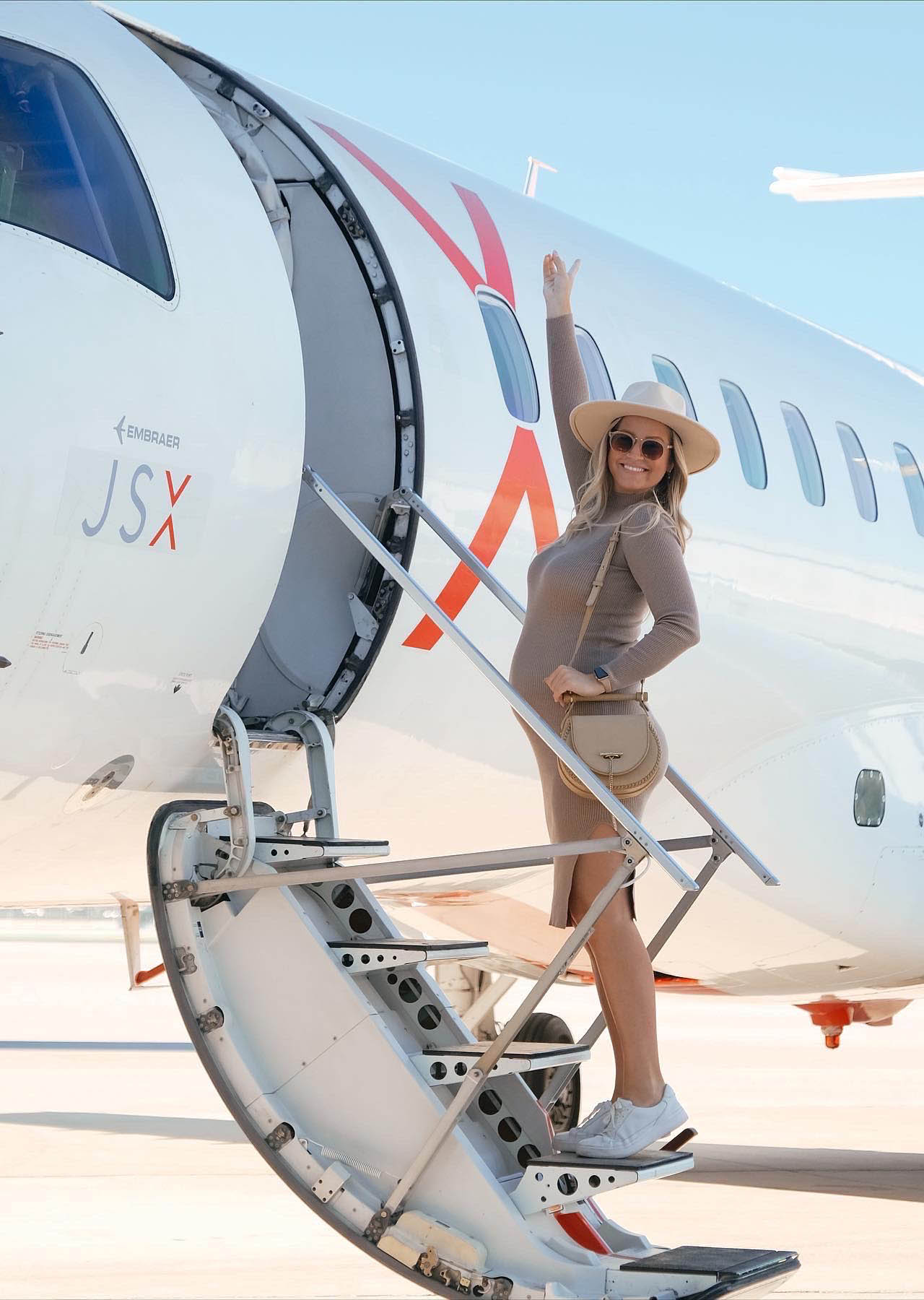 Overall Impressions
I'm thoroughly impressed with JSX's service and how quick and easy it is to fly with them!
Instead of arriving at the airport several hours in advance, you can hop on which makes short trips (especially a 45-minute flight to Vegas) actually quick!
To learn more about flying with JSX and find their route offerings, head to the JSX website!