If you're like me and your blog brings in a significant portion of your business's revenue, this can be a really hard time for us all — it's really important to take a look at what's changed, determine how you can pivot your strategies, and continue to support your business over the coming months.
I'd like to preface my thoughts by saying that most of these tips are focused on income-generating blogs, so if you make the bulk of your blog revenue through ad revenue, affiliates, or converting your audience to product sales, these tips are more likely going to relate to you.
But even if you're just starting out, it's a really good education on what to expect from the business side of running a blog and turning it into an income.
Here's how I'm keeping my blog afloat during this time!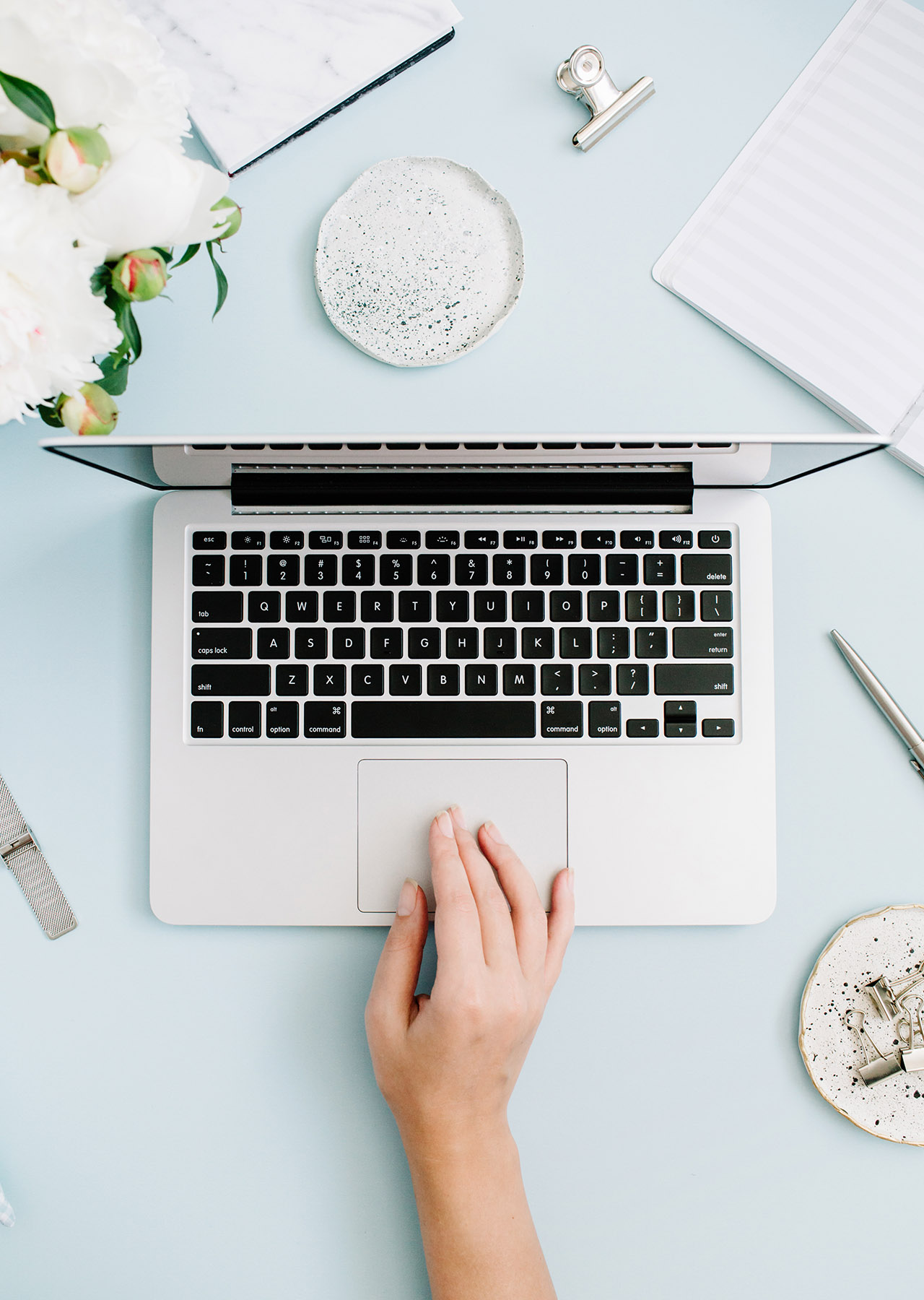 Blog and Social Media Performance
Obviously, because fewer people are searching for travel and destination-specific content right now, my blog traffic is down — and with that comes fewer users on my site, less revenue from ads, fewer product sales and less affiliate income. You might notice that your blog is producing less passive income as well.
Here are some things I've personally noticed on my own platforms:
Instagram Stories Engagement: Increased
Instagram Posts Engagement: About the Same
Open Rate of Emails: Increased
Blog Readership: Decreased
Pinterest Viewership: About the Same
Traffic Referrals to Blog from Social: Increased
My takeaway?
More people are on their phones, scrolling Instagram and opening emails, meaning they're still looking for sources of information, entertainment and inspiration, but they're not actively looking for travel content, which makes sense given the travel restrictions and uncertainty.
So, with that, I decided to use this time to make some changes to my blogging strategies to ensure that I'm still able to support my business with revenue (and pay my team), as well as to pivot my content strategy to build out more content around non-travel topics and keep my readers happy and entertained!
We'll get into all these strategies more, below!

Look at your "1-month" vs "2020 YTD" Google Analytics traffic to compare.
Take Time to Analyze
In my personal experience, I saw a huge drop-off in traffic starting in early March — at first, I didn't understand why, but when the pandemic lockdowns started to reach Europe and the US, where the majority of my audience is based, it became crystal clear.
If most of your content is travel-related, there's a good chance you experienced a drop as well, and this is understandable given the circumstances. Since no one can travel right now, wanderlust and bucket list type searches aren't as prominent.
Here's my blog traffic from January through April, for reference:
My traffic has basically been cut in half or, on some days, down to a third of my normal traffic.
So, going back to the idea of "pivoting" your strategies, take some time to review your top traffic and see which pages or posts are still getting views. Your analytics will tell you pretty deeply about what things have changed and stayed the same.
Typically, I have a pretty standard list of my top 10 pages that are consistently getting the most views and clicks on my blog.
That's because those top-traffic pages rank on Google or do really well on Pinterest, and lead to a constant flow of referral traffic. But, now that people's search habits have changed with the times, I have whole new content showing up on "top".
At the moment, most of my traffic is generated from more home and lifestyle-related posts.
These top-pages are still getting the most views (no changes):
These pages are getting fewer views (compared to "normal"):
All travel guides
Any destination-specific content
These pages are getting more views (compared to "normal"):
So, take some time to analyze your own traffic.
The main things you want to analyze are:
How much the volume of traffic has been impacted?
Where users are landing on the site (ie: certain pages, posts, etc.) and if and how that has changed?
User behavior on your site — consider questions like: Are users spending more time on your site or less? Are they reading more or fewer pages?
What type of content are they looking at now compared to before the traffic drop?
Now, let's dive into what "new" content we're creating that's killing it!

New Content
Normally, we have a pretty standard content creation schedule which includes tons of travel guides. It's definitely very heavy on the travel theme, but given that most of the world is on lockdown, we've decided to share more lifestyle content and things to do at home—in anticipation of what the next 6-12 months will look like for travel.
Luckily, I'm quite confident that we can carry on with a majority of lifestyle content for the time being and still engage my readers.
We've seen a nice spike in interest for content like comfy clothes to wear around home, things to do to stay entertained and manage stress during this time, and the global recipes we're sharing.
Here are some of my top lifestyle posts that we've created during lockdown:
What I'd recommend for new content for the new few months is content that brings in some form of affiliate revenue. Include lots of shoppable moments. Consider what your audience is doing right now. If you don't know, ask them! Most things 'from home' are going to do well!
So, take this time to explore other ideas or other pillars of content that you might not normally focus on!


Improve Existing Content
I'm personally experiencing crisis fatigue and struggling to put my head down and be productive.
Are you feeling this, too?
If you're struggling with coming up with new ideas, one of the first productive things you can do is to improve old content and those newly high-ranking pages.
Maybe the copy is outdated since you wrote it, or old photos need to be optimized. Or perhaps you need to fix up the grammar and incorporate more internal links to newer content on your blog.
My suggestion: Go through your highest-traffic pages and posts, in order of page views, and make sure they're the best they can possibly be.
Here are my tips on revamping existing content so it's optimized for user experience and SEO!
1. Optimize Images for Retina Display
I started blogging 8 years ago and never resized my images. FAIL. Huge images slow down your site. It's SO important to upload correctly sized images.
To find an optimized image size for your blog post: Open a blog post, right-click, and press Inspect—the 'display' size of that image is what's shown (ex. 300x500px). For retina display screens, you'll want to upload an image 2x that (ex. 600px wide) and under 300kb.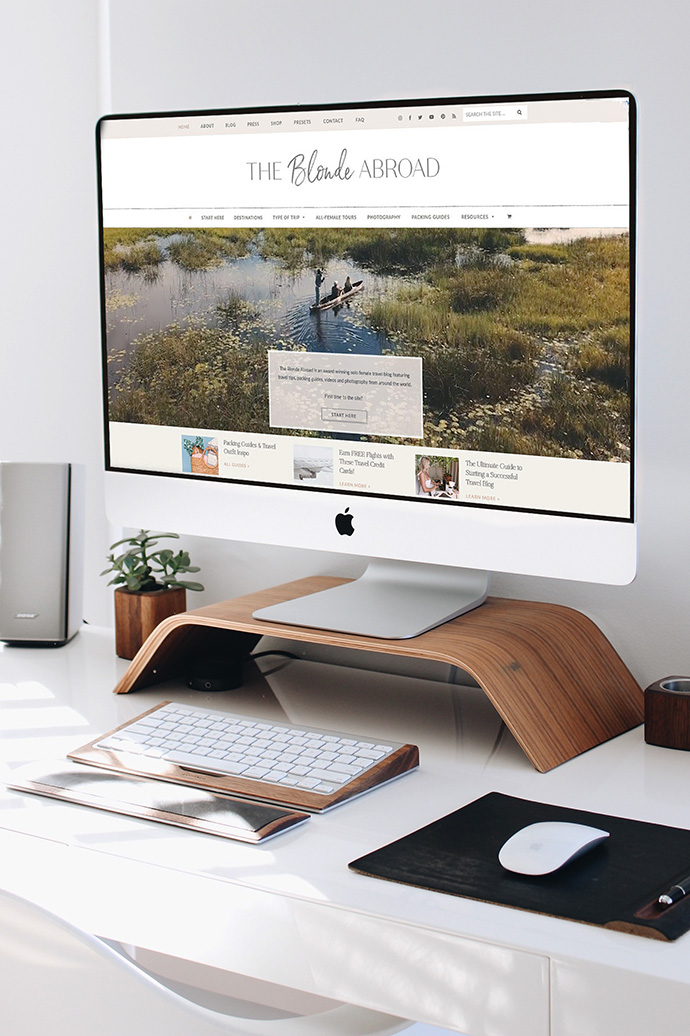 Here's a screengrab of my photo Export settings in Lightroom for reference:

2. Is Your Title Engaging and Optimized with SEO Keywords?
Yoast's Blog and Backlinko are great resources for learning the basics of SEO and implementing them. Be sure to incorporate searchable phrases and words throughout the post and update the title to something more engaging, if necessary.
For example, I had some blog posts from 2011 and 2012 that were written in more of a diary format with titles that no one was ever going to find through a search engine, so I updated those types of posts to include more itinerary information and more tangible tips for travelers.
Rather than drafting all of your old content, you might consider 're-vamping' an older article. For example, you can take a "My Experience in Prague" post and transform it into a high-ranking "How to Spend 48 Hours in Prague" guide with just a little SEO research and some edits to the copy!
Articles that have been live longer tend to rank higher, so editing an existing post is sometimes better (if you have a good base) than starting from scratch.
The next section is all about SEO, so if you're not well-versed, don't worry — I'll dig deeper next!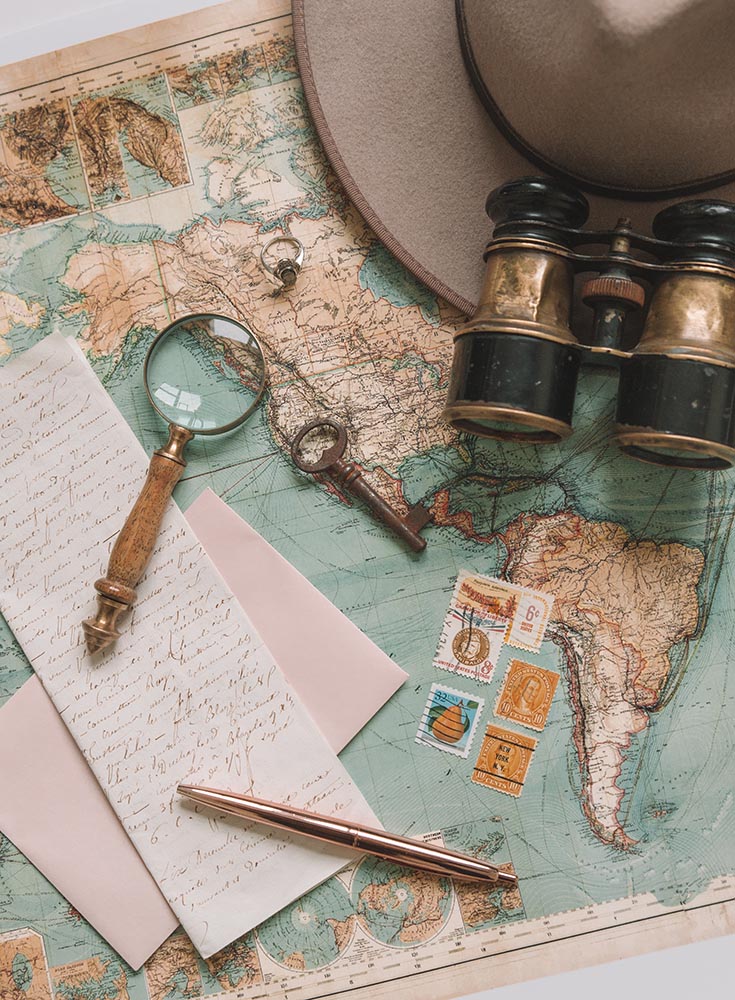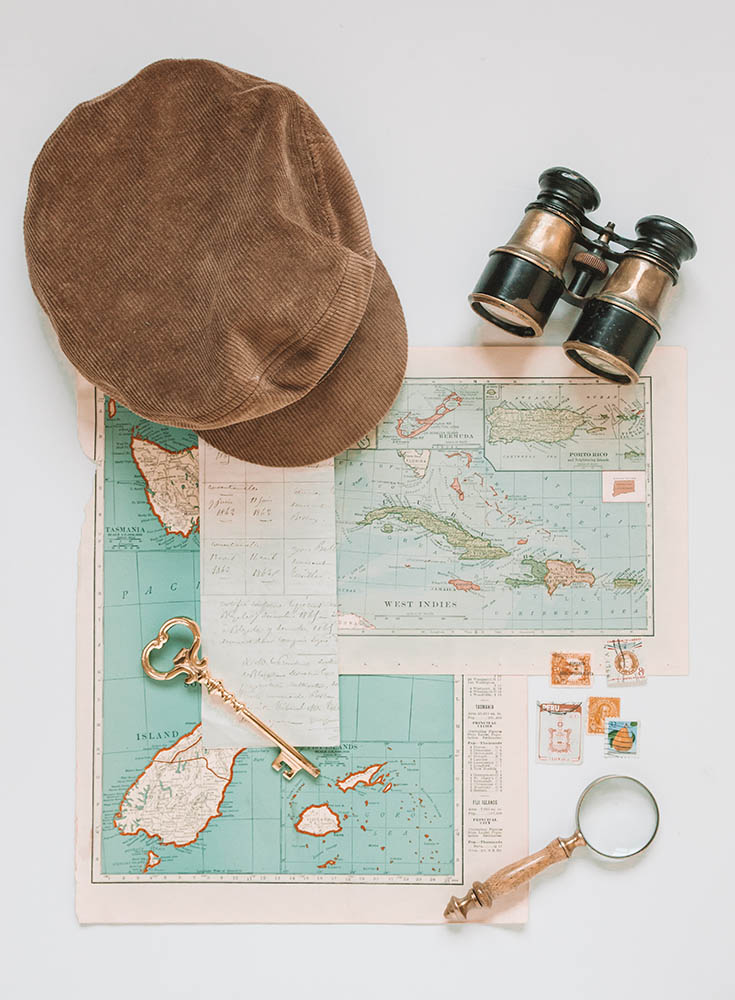 3. Quality of Imagery
Make sure your images are engaging and high-quality. If you don't have your own photos, check out royalty-free image databases like Unsplash or free stock photo websites. Create engaging Pinterest graphics, too!
Platforms like Canva Pro offer tons of designs and tools to help you create beautiful graphics if you're not familiar with Photoshop just yet.
Since we're not our exploring at the moment, it's a great time to improve your manual photography knowledge or step-up your flat lay photo game!
I put together these guides so you can up your photo game:
4. Update the Copy
If the information in some older blog posts is no longer as useful or informative as it once was, take this time to update outdated information.
For example, maybe a product you recommended last year is no longer available, or the price you paid for a food tour is not the currently advertised rate, readers will appreciate the most up to date information, and so will Google.
Take this opportunity to improve the readability of your older blog posts by breaking up large chunks of copy into smaller, easy to read sections, or bullet-point lists, for better user experience.
If you make substantial changes, you can add the updated date at the top of your blog post (ex. Updated May 12, 2020)—Google Iikes to crawl content for when posts were last updated, which can help your content's rankings.
5. Link Out to Other Content on Your Blog
Make sure it's easy for readers to what they're looking for! Usually, if a reader is engaging with one of your posts, odds are they would love to read more about that topic — so you need to make it EASY for them to find more of this related content within seconds.
That's easily doable by integrating more internal links to related content in your posts.
Helpful Tip: All links to external sites should "open in a new window" and any internal links (other pages and posts from your own site) should open in the same window.
All of these little things can help improve your user experience, increase page views and the time readers spend on your site and can help with page loading speed (when you optimize your images).
Set your goal to revamp and update 2-3 posts a day if you're not creating new content. If you're like me and have thousands of articles on the site, it might have been a while since you've last reviewed some of your old content!


SEO + Keywords
If you have a little bit of savings or budget and are heavily dependent on your blog for your income, an SEO audit is a great resource to have a professional analyze your site for improvement. This could be a great time to have a professional take a look and give you feedback on improvements you can make across your website.
While it's pretty pricey, it's an investment in your business, and the changes that he recommended to me helped to generate more page views and income across the board. It's very helpful to have someone guide you through the whole process and give you actual steps to take to improve your SEO.
If you're just getting started with SEO, this SEO Simplified Course was put together by my friend, Sam, who is an expert in the field. I also recommend him for the SEO audit.
If you want to DIY, here are some tips:
If you're not using an SEO plugin, start there!
Yoast SEO makes it so easy to improve your blog post and pages' rankings in Google Search and is the go-to SEO plugin for WordPress. They also have tons of resources if you're just learning about incorporating SEO throughout your blog.
You can also verify your Pinterest account through the plugin.
One of the most simple and free ways to analyze your existing content is to use KeySearch's keyword check. With this tool, you can find out which keywords are sending users to your website and how readers are coming across your content when searching on Google.
As an example, for a travel guide to Cape Town, I'll include longtail keywords like "the best things to do in Cape Town," "where to eat in Cape Town," and "itinerary for Cape Town" throughout the post. These are all keywords that people would search for, and by using them, I'm ensuring that people will find my article via search engines.
On Pinterest, take a look at your analytics and see which pins are getting the most clicks (aka, traffic to your blog), and which keywords are used in those pin descriptions.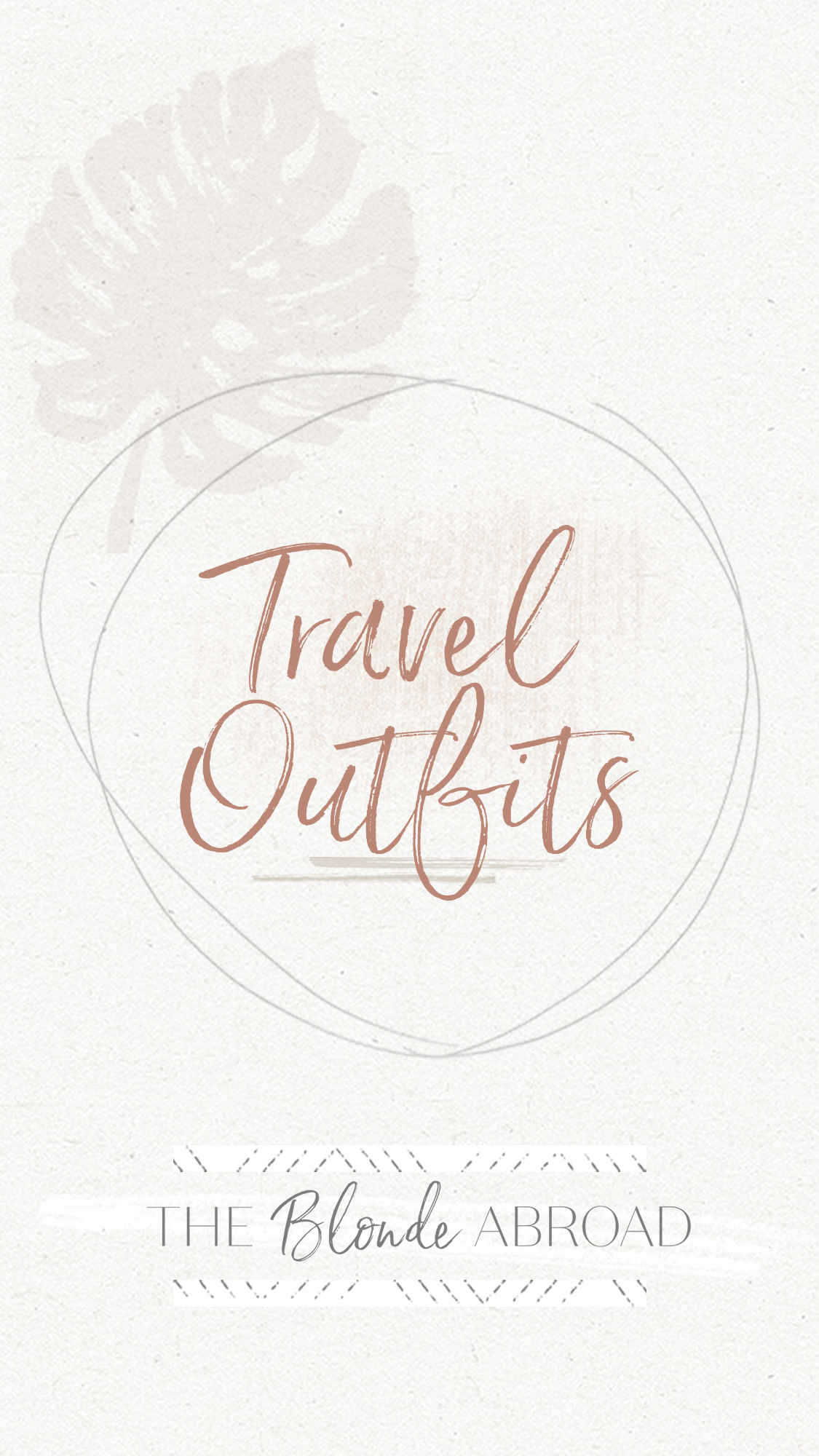 Doodle & Design
Whenever I have downtime is when I really start to critique the design and usability of my website.
Again, another way I'm stimulating my creativity without feeling that sort of "productivity fatigue" is by doodling and creating custom graphics for my website. I decided to work on creating some cute, hand-drawn elements that I could use to update my social media graphics, sidebar elements, and more!
Take this time to create some new, fun templates for your social posts, so you can work with those in the future — and so you don't have to recreate the wheel every time.
If you're using a template for WordPress, one of the easiest things you can do, aesthetically, is to enhance your blog (sidebar, homepage, etc.) with custom graphics that send readers to different pieces of content.
Is a full rebrand in order? Maybe not. But now is the time to start looking at the appearance of your blog and tweaking things that you've been wanting to.

User Experience should be the #1 priority for any blog!
How is Your Blog's User Experience?
The most important thing to consider is what the experience is like for any reader who stumbles upon your website.
How quick and intuitive is it for a user to get the information that they're looking for?
Some of the things I've worked on over the past month are easy updates, and good ways to improve overall engagement.
Test Your Search Bar
For example, if I type in 'Cape Town' into the search bar, what comes up? Is it the content that I want to pop-up? Is it relevant?
If your search tool isn't giving you the results you'd like, try the SearchWP plugin — it's more intuitive than any other search bar plugin I've used, it's inexpensive, and you can even set your own parameters based on your content to improve the user experience.
It's also a great idea to reference the analytics from the plugin and see what people are actually searching for on your website — you can use that to create a plan to either update those pieces of content and/or add new relevant content to satisfy that topic!
Link to Related Content
Make sure to crosslink your content! If a reader is scrolling through my post on "The Top Things to Do in Cape Town", I want them to also see The Ultimate Guide to Cape Town, A Guide to Driving the Cape Peninsula, and Where to Eat in Cape Town linked throughout that article—and for those posts to just be one-click away.
I want to drive the user to my most comprehensive pages where I know they're going to spend more time digesting my content!
When you start to build out a lot of content, older posts can start to get buried—so you'll want to create a system to prevent this, and ensure that your older, but related, content is just as discoverable and easy to find as the newer posts.
Work on improving your posts' layout and internal links so users can find what they're searching for, and ultimately, spend more time on your site.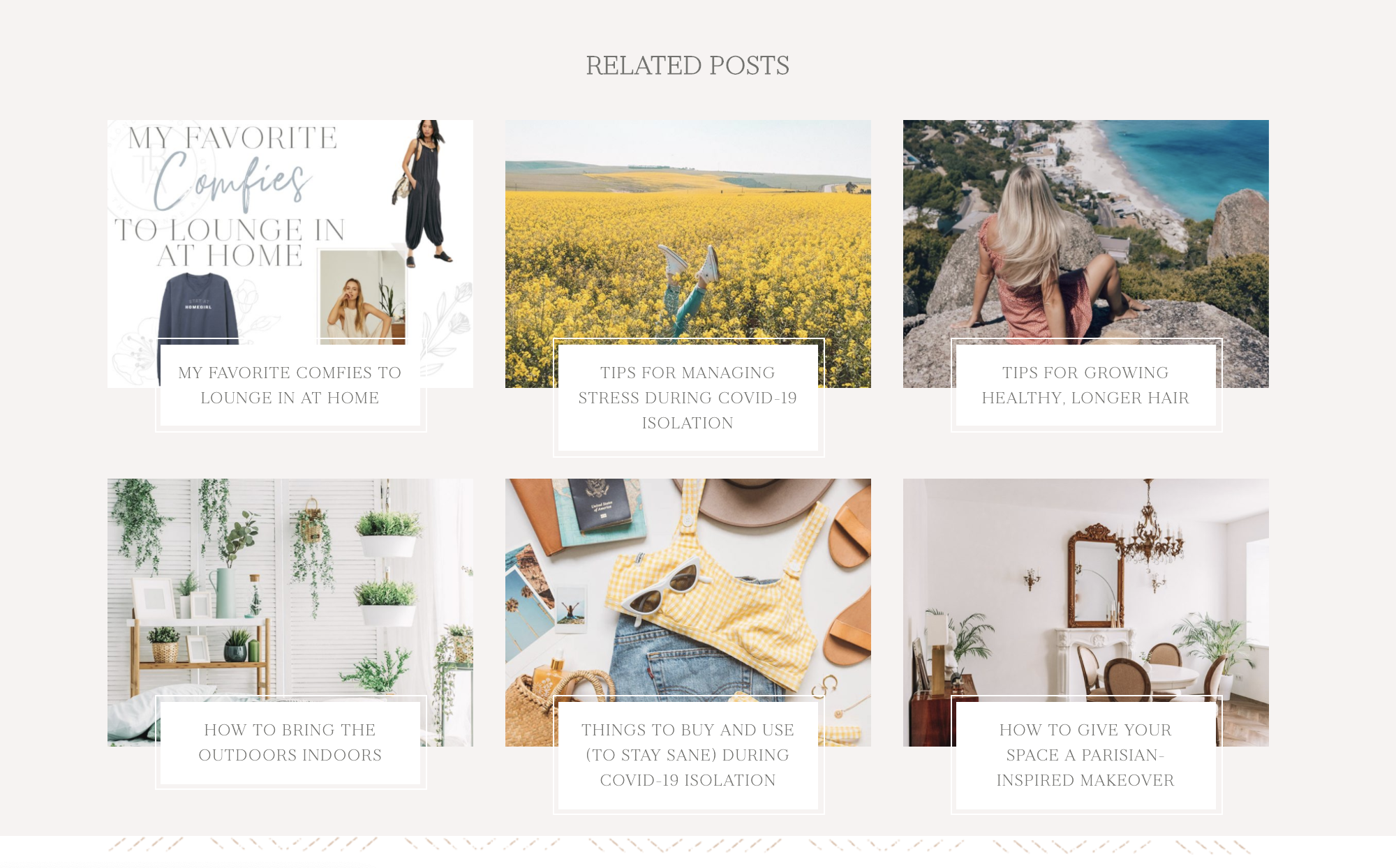 Whether you manually add a "Read Next" section with text links to your related pages or use a plugin to generate a carousel of related posts at the end of a post, there are quite a few ways you can make sure users are seeing all of your content on the topic!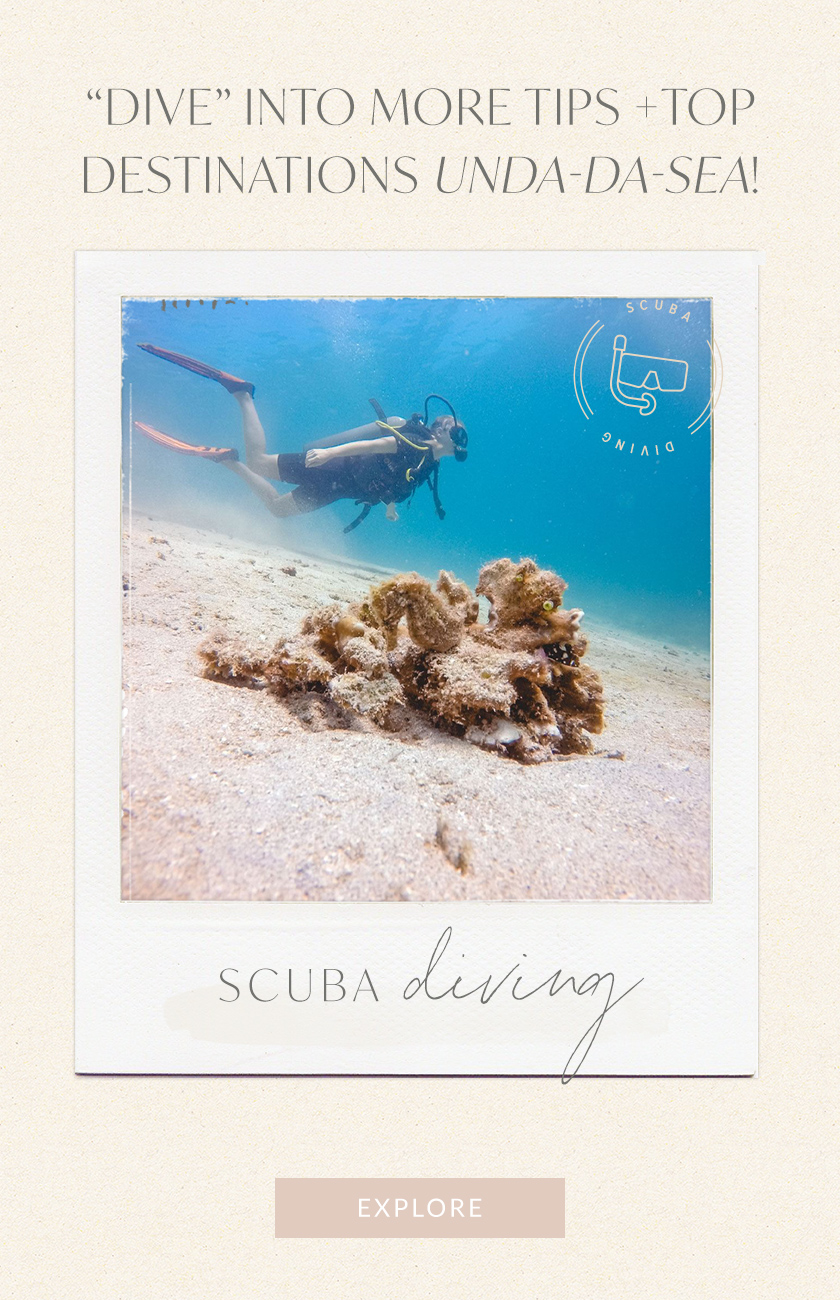 Add in Opt-In Monster Pop-Ups
I hate pop-ups as much as the next person. So, instead of having it flash across the screen and have a generic sign up for my newsletter, I've added pop-ups or "slide-in" graphics that are curated depending on the content the user is looking at.
This is a strategy to keep readers on my blog longer, increase my page views, and ultimately increase my ad revenue while adding to a user's experience. Additionally, this can help direct your readers to specific content that makes you money (think: affiliates, products, presets, and more).
Consider OptInMonster slide-in pop-ups that are low profile and that you can easily customize — I choose to have mine slide-in from the bottom of the browser.
It takes a bit of legwork to get the graphics designed and organized, but the process with OptInMonster is quite easy, and as you can duplicate pop-ups to different pages with just a few clicks.
For example, some of the popups I have are:
Promotion for Presets (income-generating)
Free Lightroom Editing Guide (to gather email subscriptions)
Read Next Posts and Travel Guides (improves user experience and driving people to content)
Promotions for my Products and Travel Shop (income-generating)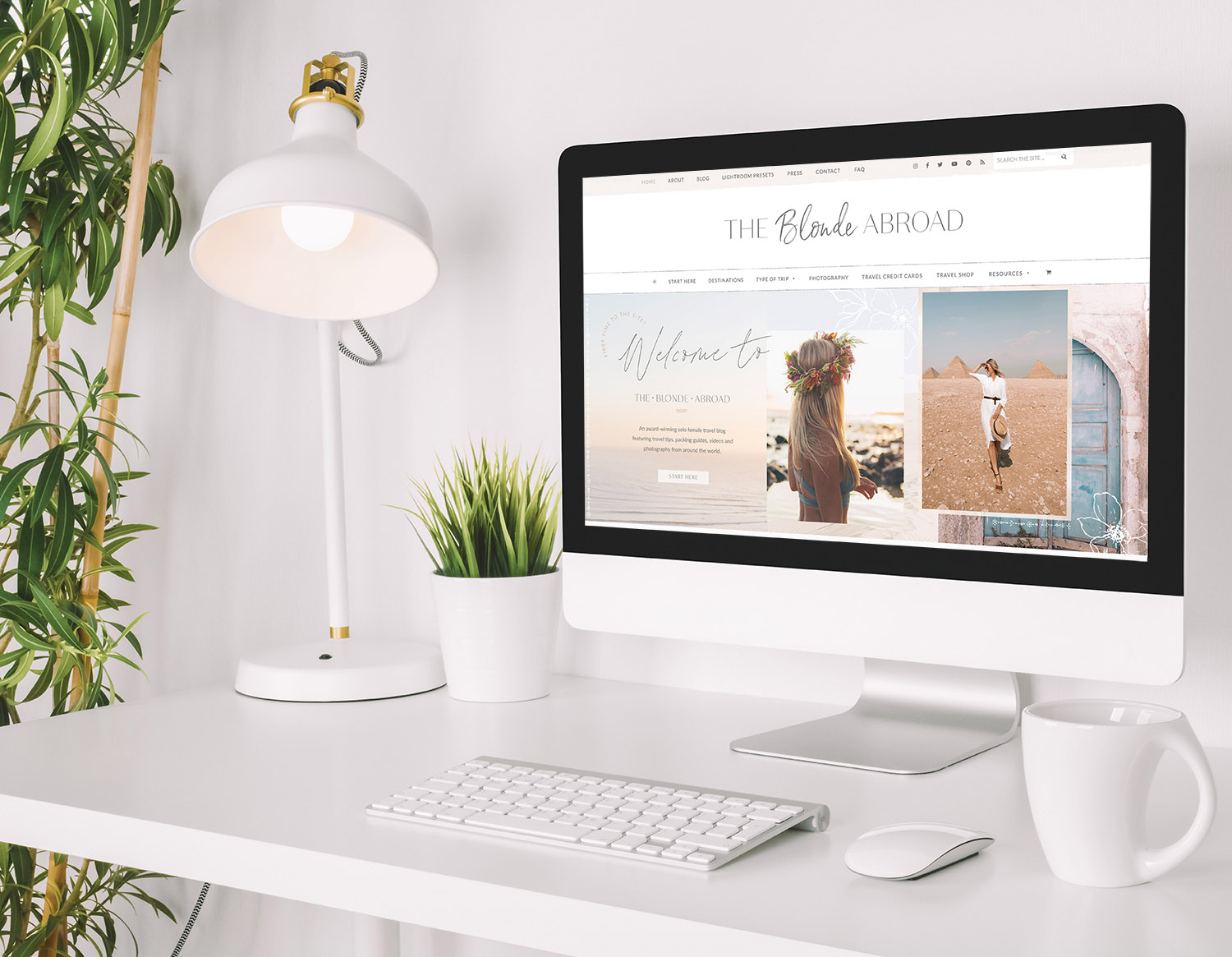 Ad Revenue
I'll be blunt, I've seen my website's ad revenue drop by about 1/3. This has a lot to do with a drop in overall traffic, but it also has to do with what advertisers are paying for now — many have reduced their budgets across the board.
Regardless of who you are, you'll be seeing a drop in ad revenue at the moment.
That being said, I've always been quite conservative about how many ads are on my site and the type of ads that are displayed.
But since ad revenue is a big income stream for me, in order to compensate for the decrease in traffic, I've pretty much doubled the number of ads on my site and allowed for more video ads which are higher paying.
They can be slightly more annoying for the user, but I think most folks are understanding about trying to keep my blog afloat and changing tactics.

Weekly Newsletter
I am continuing to send out my weekly newsletter, and continue to add that personal touch to what we're doing — checking in with my readers has been really important to me, and well-received from the community. People seek that sense of normalcy, even if it is just a consistent email every week!
If you haven't ventured into the newsletter world before—now might be a good time to start focusing on your email list and sending some love to your own community.
Want to see what my newsletter looks like? Sign up for it here!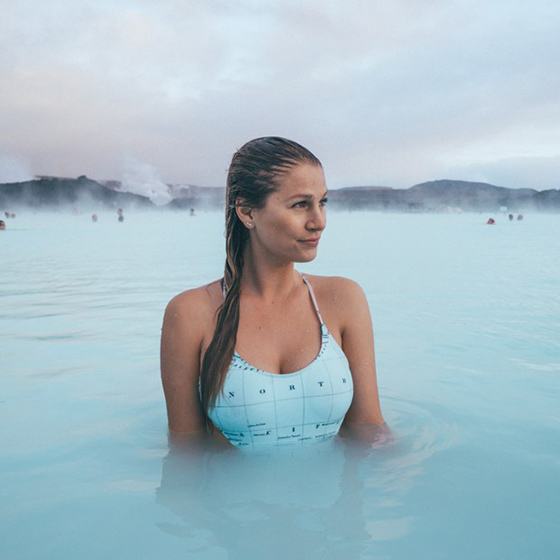 Whether you're just starting out with photography or have been shooting for years, these easy-to-use presets will instantly add a beautiful aesthetic to all of your images!
Shop Now

What things have changed for you? How are you adapting?
I'd love to start a conversation about business strategies during this time. Let me know in the comments below!