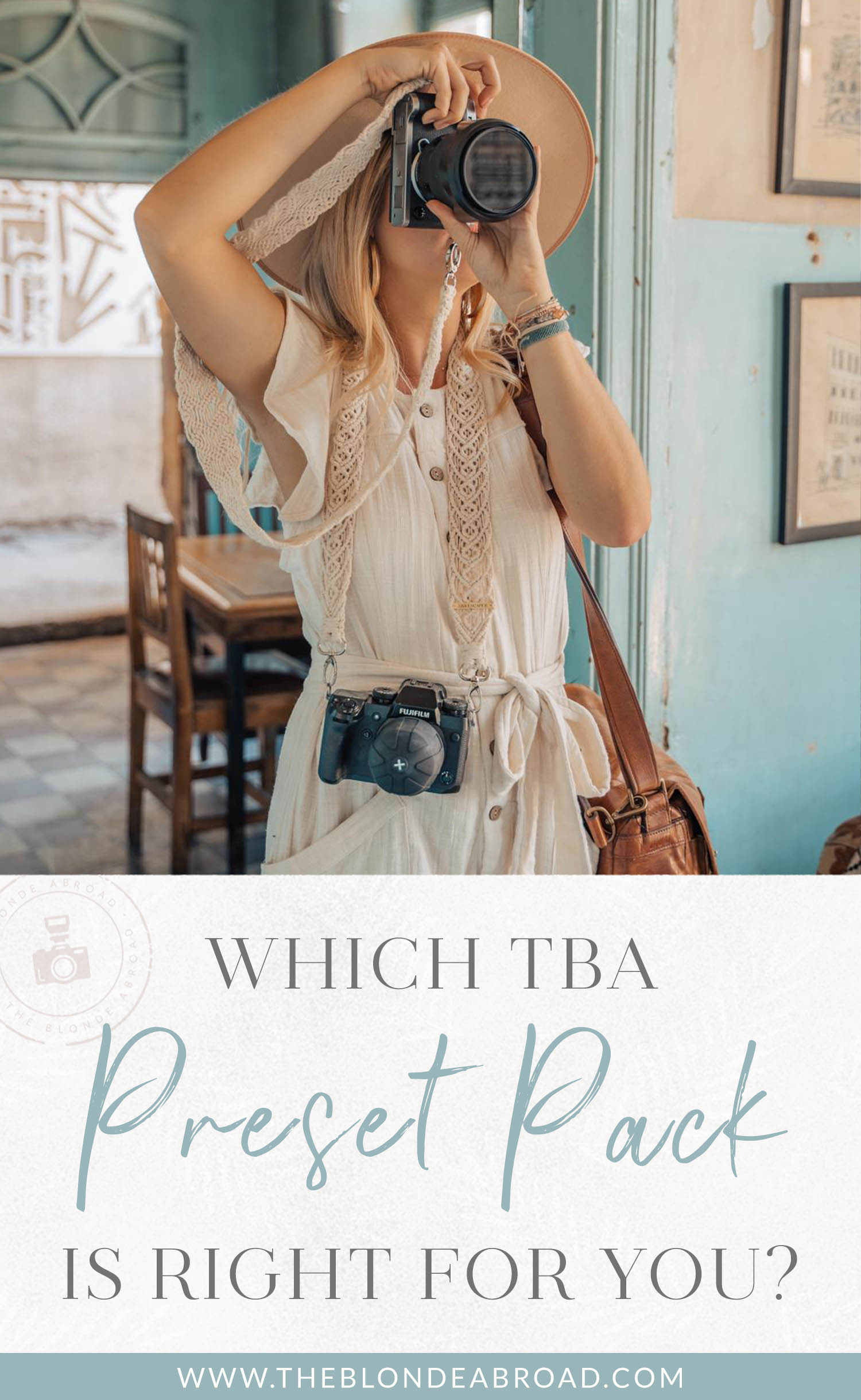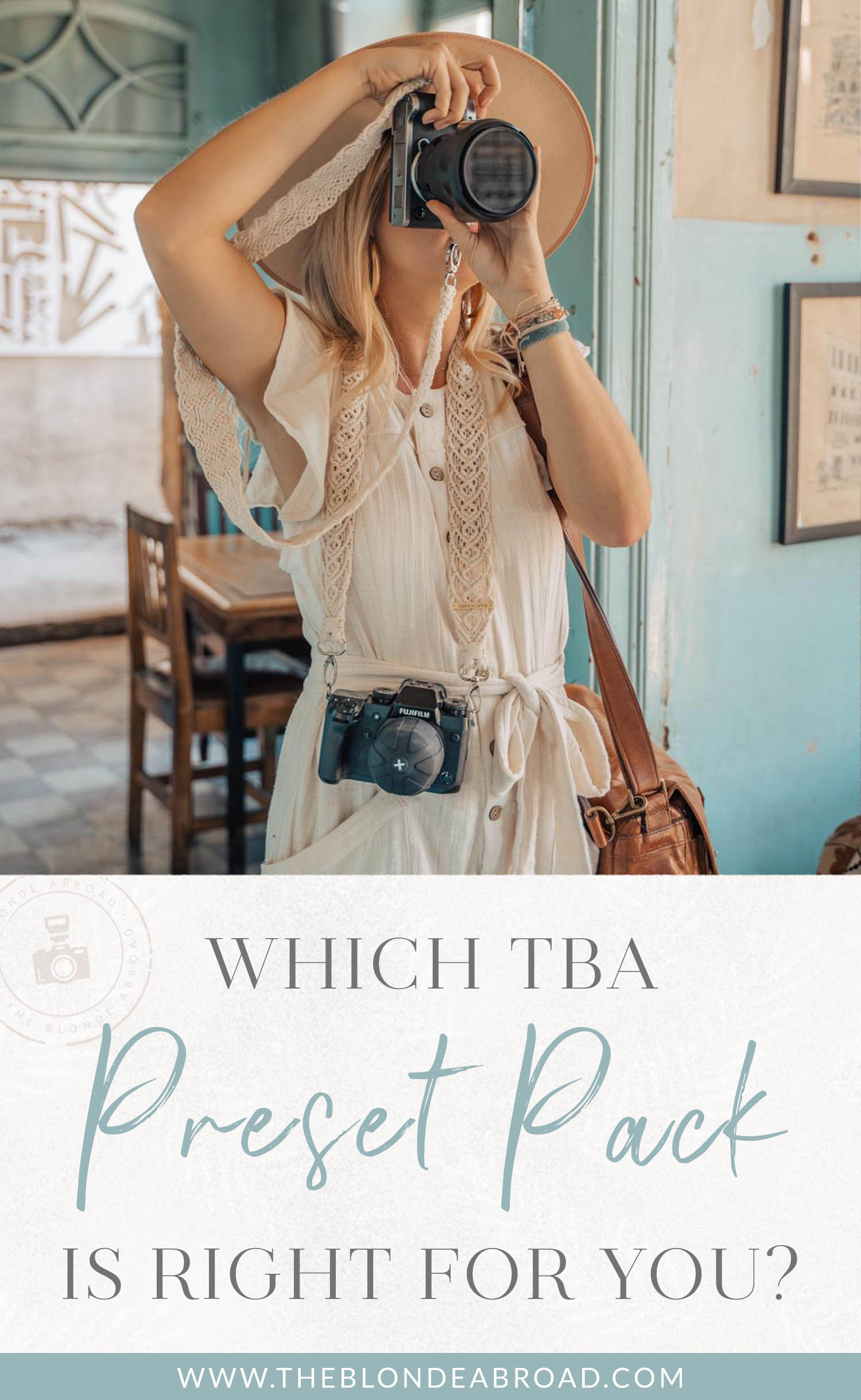 Photo editing is one of my favorite things—but it's also one of the most time-consuming tasks, too! I'll start going through photos from a trip, narrowing them down to my favorites, then adjusting the hues and exposure and suddenly hours have gone by.
Have you experienced this, too?
As much as I love editing photos, I would prefer not to spend so much time delicately selecting the colors to make things *pop* when I know that time can be better spent elsewhere.
And that, my friends, is where presets come in!
I love the overall look I can achieve on Instagram when editing in a cohesive way—but this can prove to be quite difficult when I have photos from so many different places. This means drastically different backgrounds, lighting, color schemes, you name it.
So, to tie all those photos together to create a more uniform and aesthetically-pleasing appearance to the eye, presets are KEY!
I've put together collections with the same presets I use on my own photos throughout my travels.

Lightroom Presets benefit all levels of photographers — but especially those just starting out and developing their own editing styles!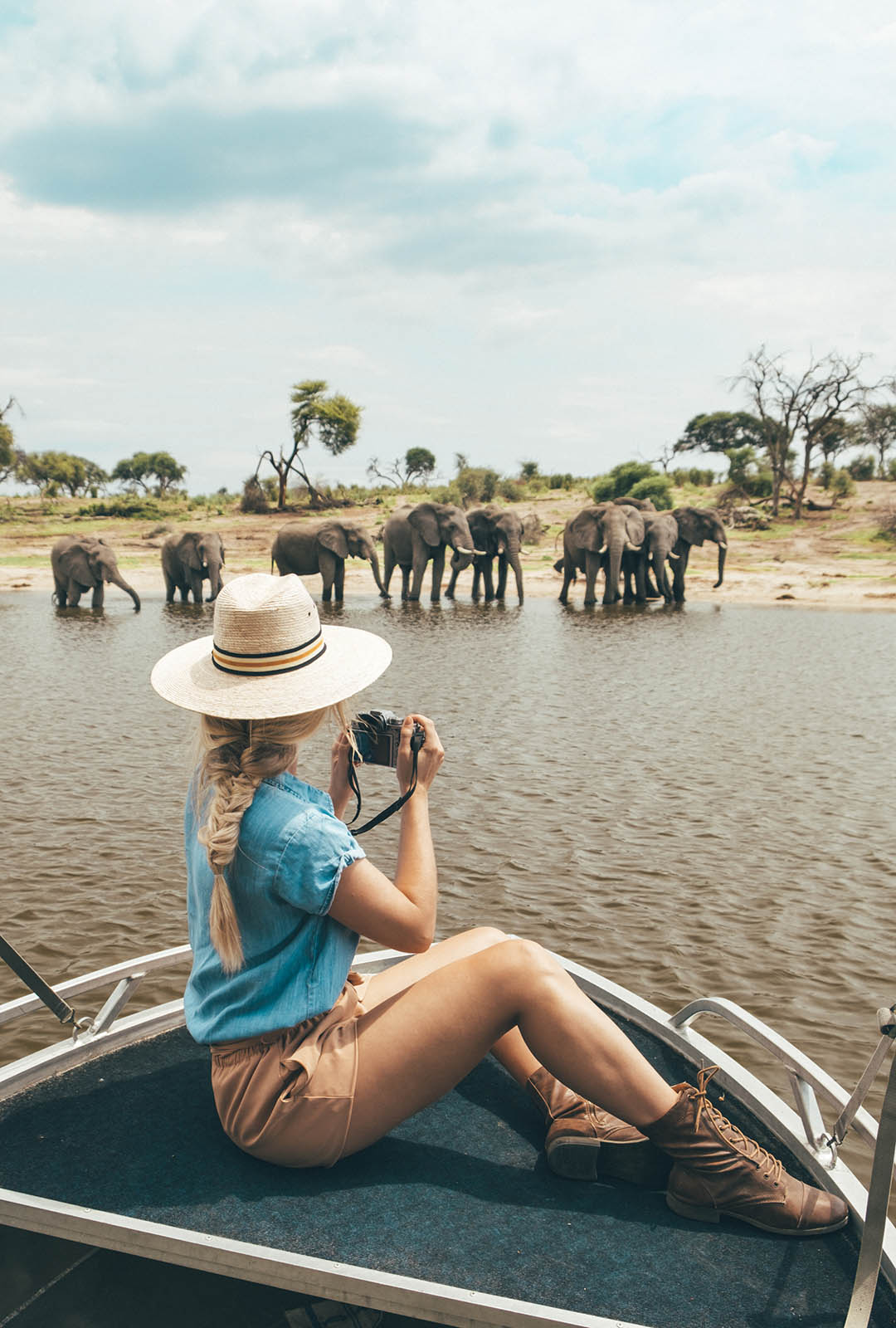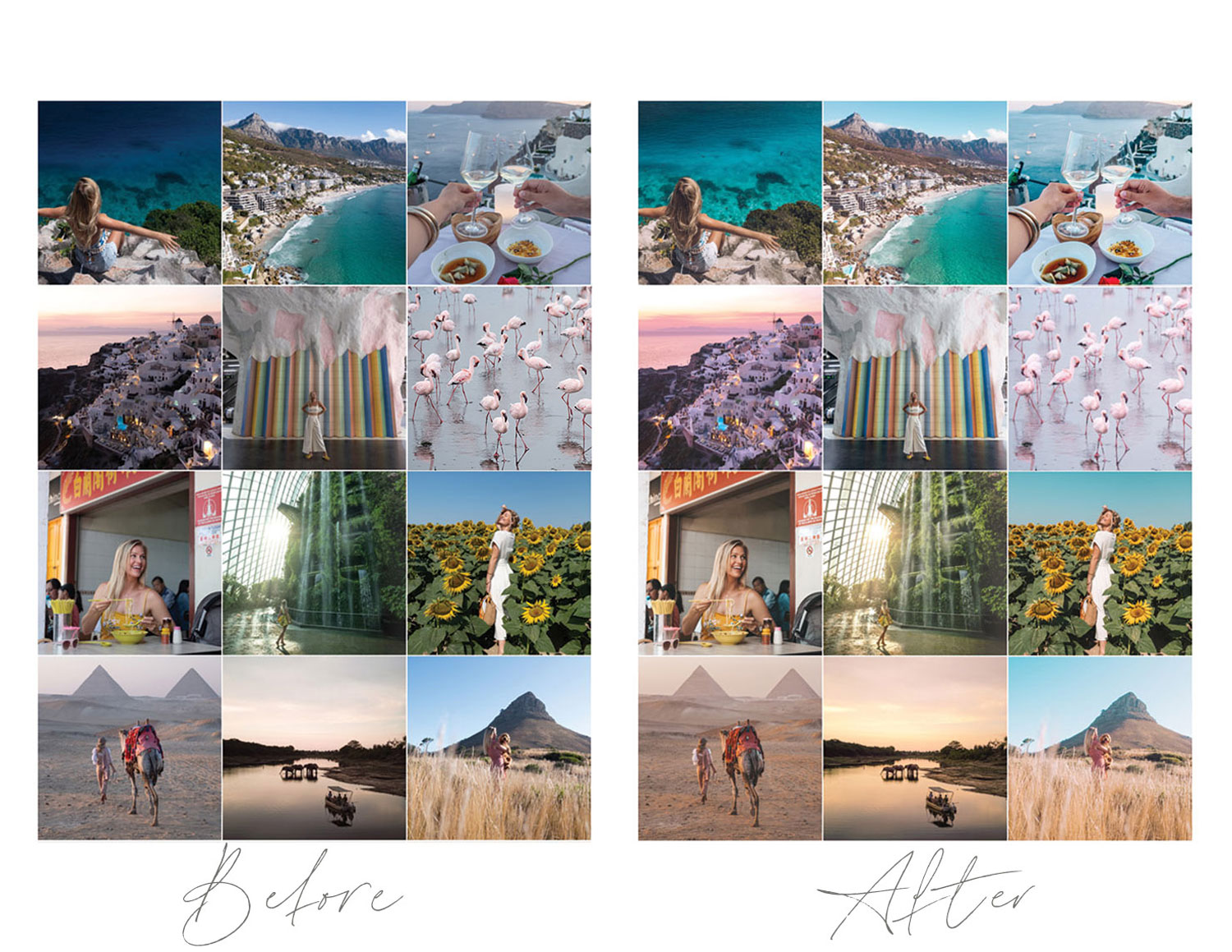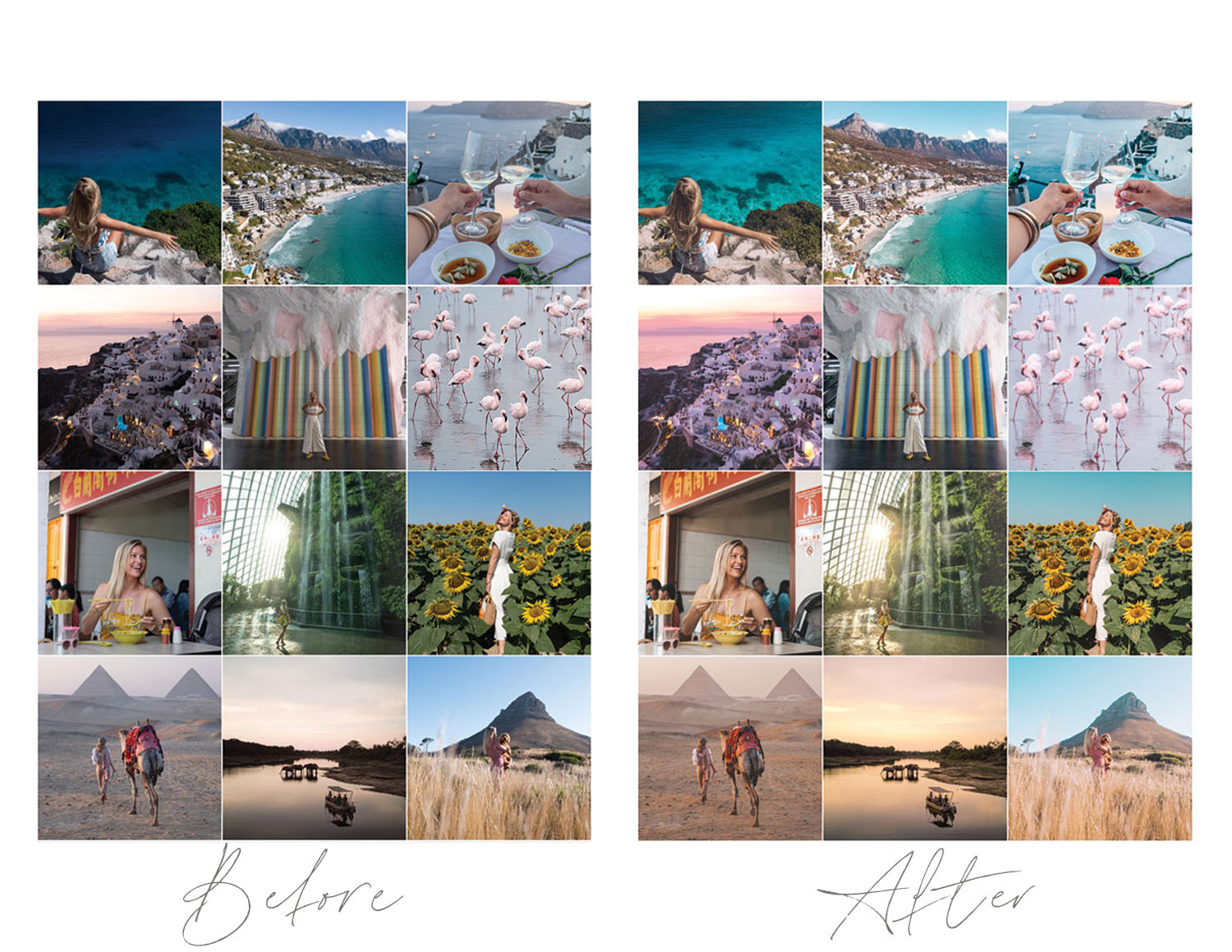 How to Use Them
A Lightroom Preset is essentially a shortcut to apply editing adjustments in Adobe Lightroom—like copy and paste for photo editing settings! In other words, I can save the exact adjustments I make on a photo (from brightness to color to contrast) and save it as a "preset" to use on other images.
They spark your creativity, inspire your edits, and help you understand HOW different elements like luminance, hue, saturation, and more, affect your images.
They make the editing process more intuitive and less intimidating.
My goal with The Blonde Abroad has always been to make travel more accessible — and now, I want to make photography less intimidating. You can choose from desktop or mobile presets to make photo editing a breeze! Plus, all of my Preset Collections include my in-depth Editing Guide with some of my top editing tips!


Desktop or Mobile?
Do you find yourself editing on your computer or are you always editing on the go?
If you're shooting on a DSLR or mirrorless camera in RAW, you use your photos for professional reasons, or you print your photography, I'd recommend my desktop Lightroom collections.
Even though I shoot on a mirrorless camera in RAW, I oftentimes edit my phone photos on my phone or will send photos from my computer to my phone to edit on the go. If you tend to shoot or edit on your phone or even iPad most of the time, go for a mobile preset pack!
Think about where you will most likely spend the most time editing when choosing desktop or mobile presets.
Learning the ins-and-outs of photography? Check out these guides: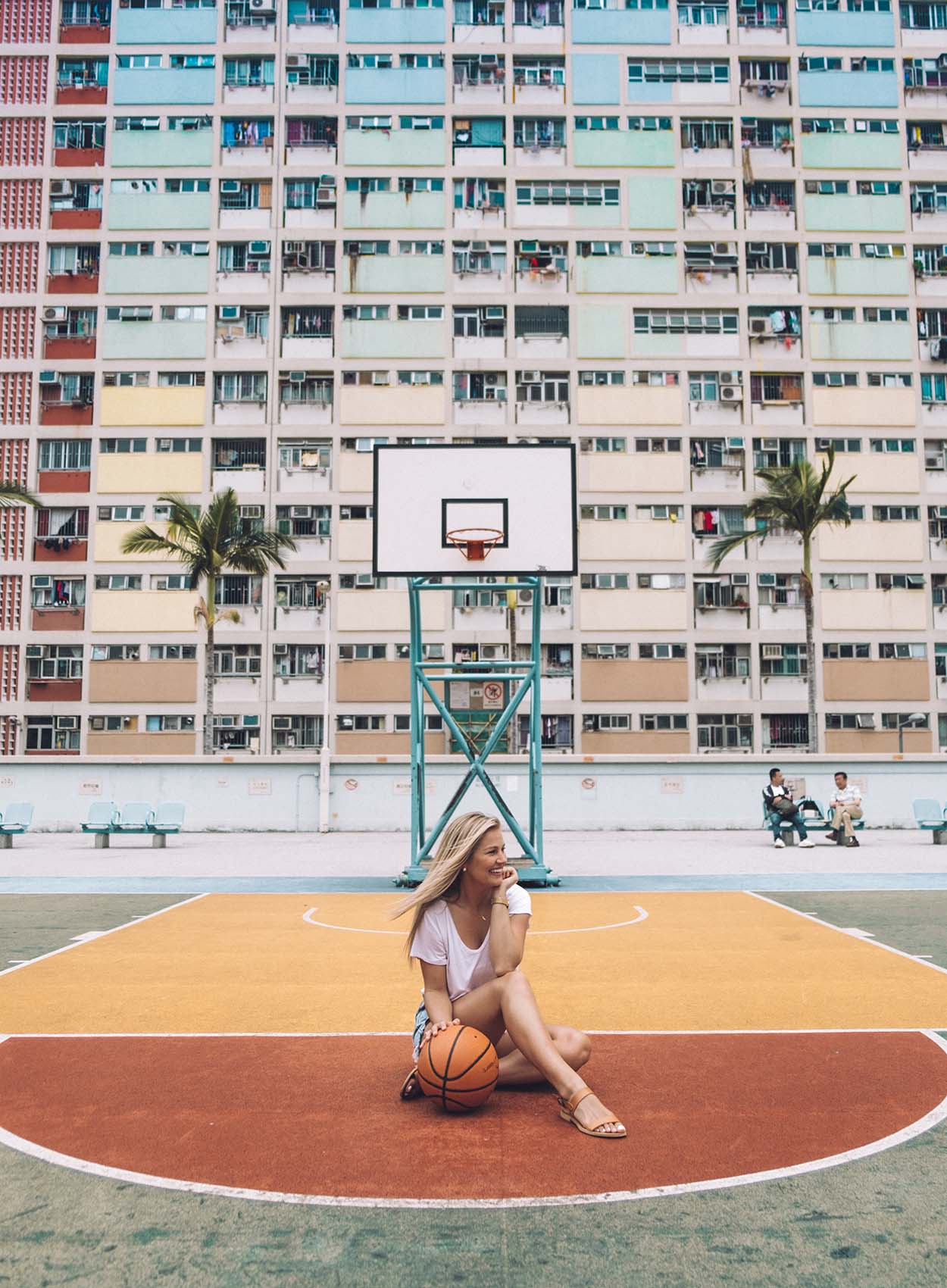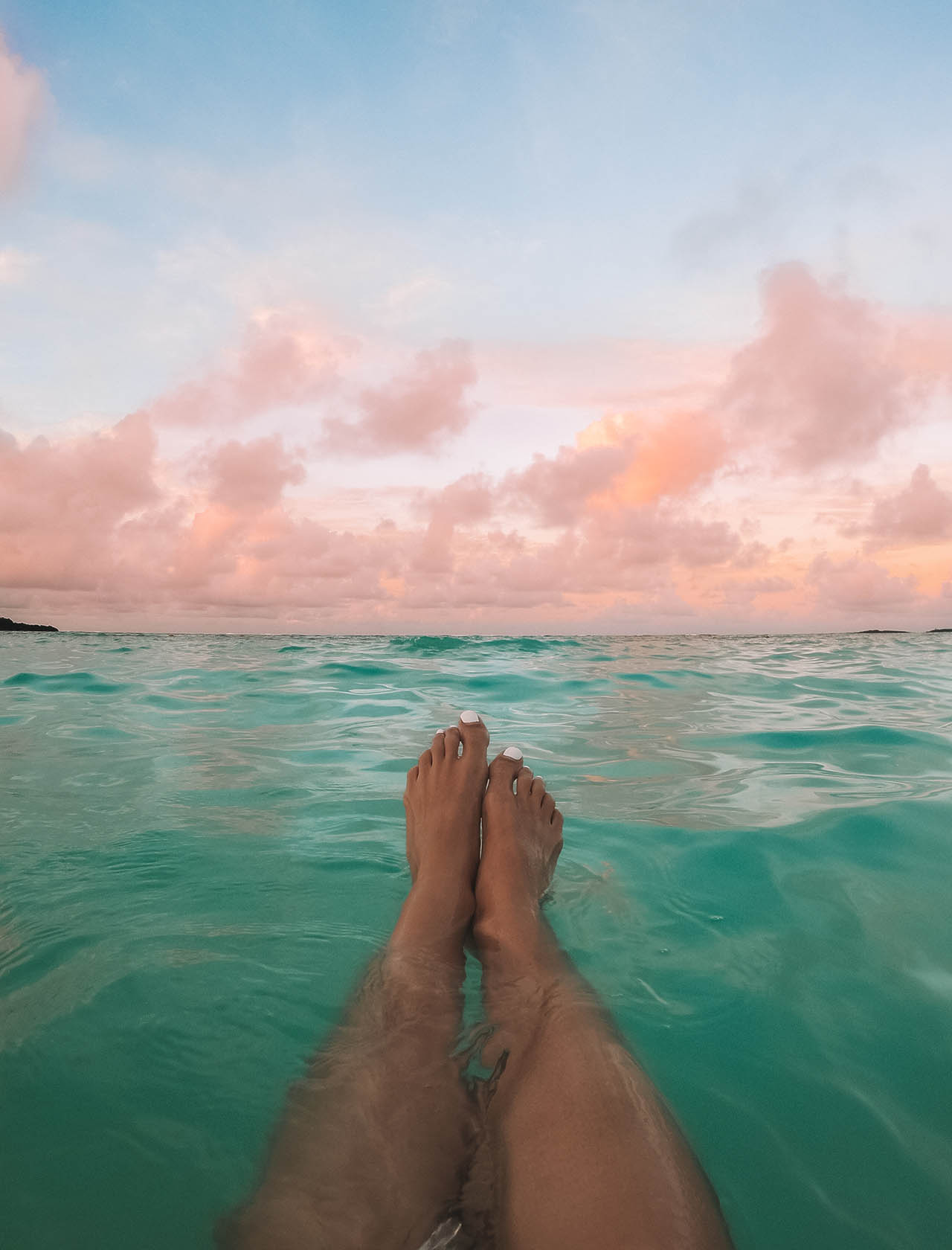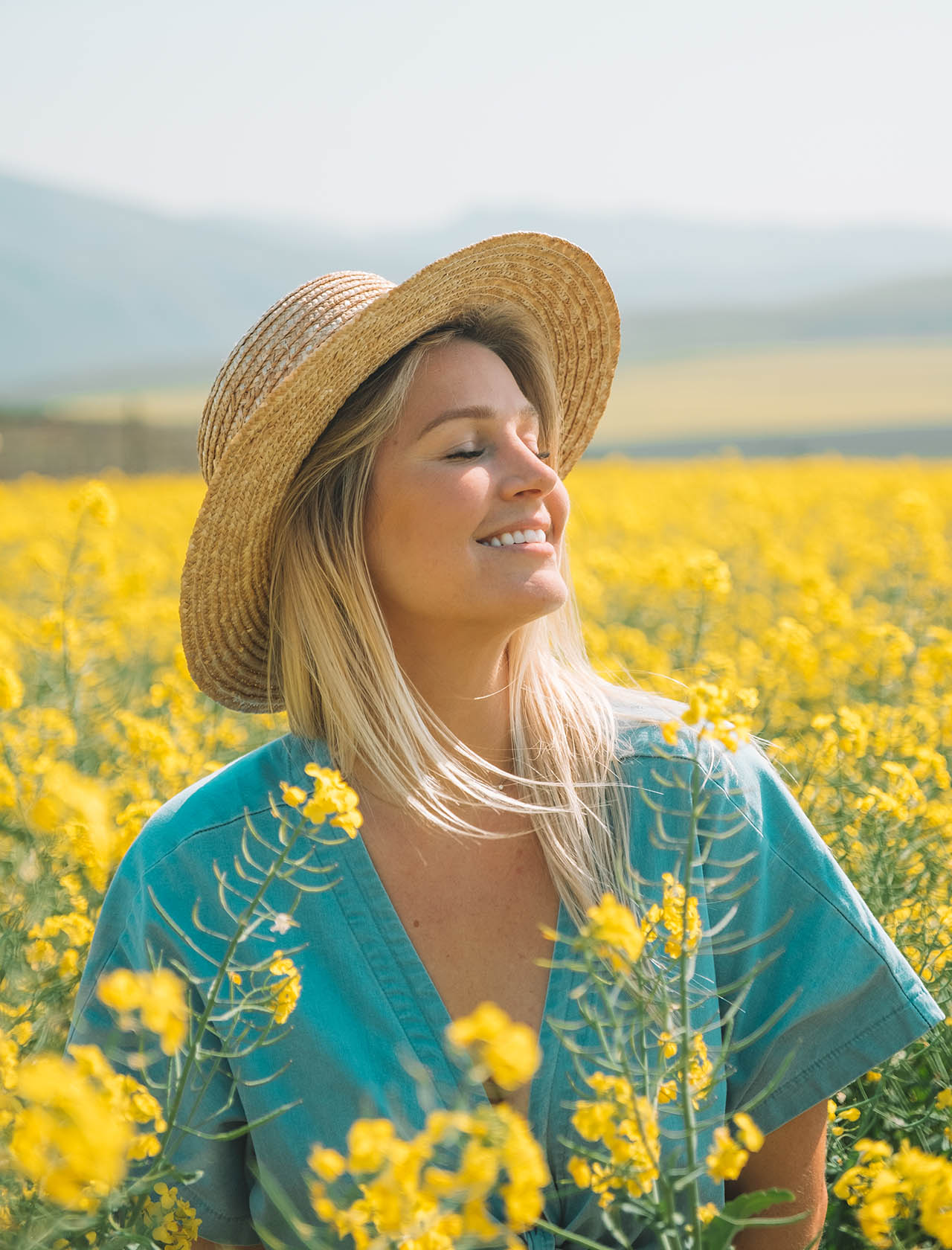 Personal Preference
One question I get quite often is "which preset pack is right for me?"
This is so subjective as it depends on what you personally like and the colors you're more attracted to. Do you like to have an overall bright and cheerful look, a little bit moodier, or simply want to enhance your photos for a nice pop?
Remember there is no 'one size fits all' preset. Each pack includes 10+ presets so you have plenty of options to choose from for any type of photo.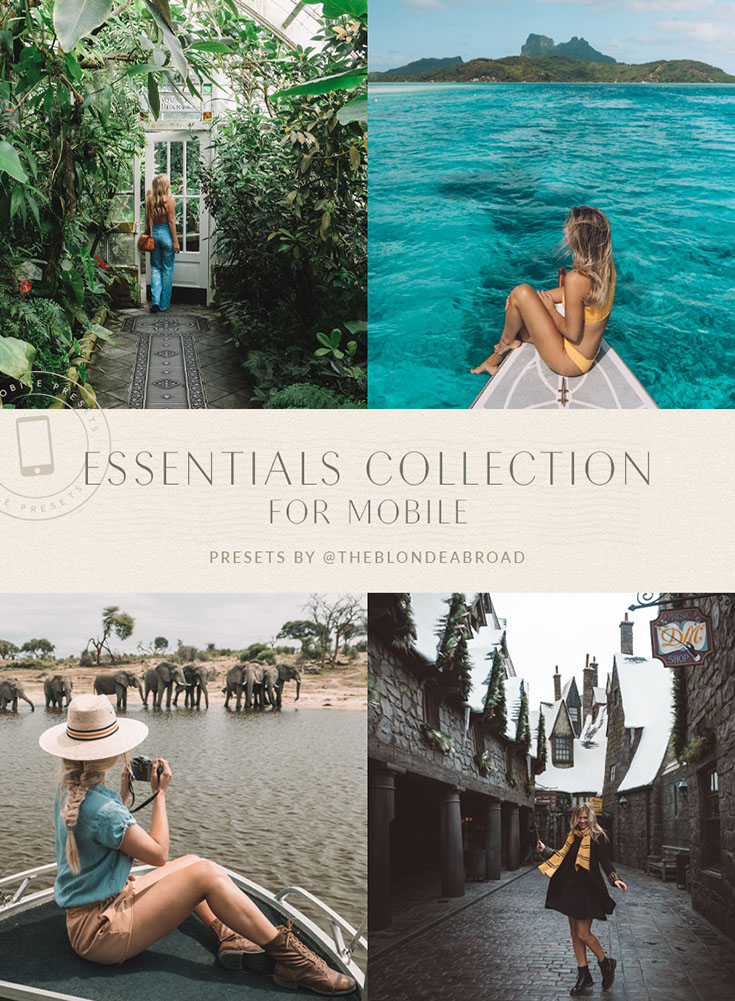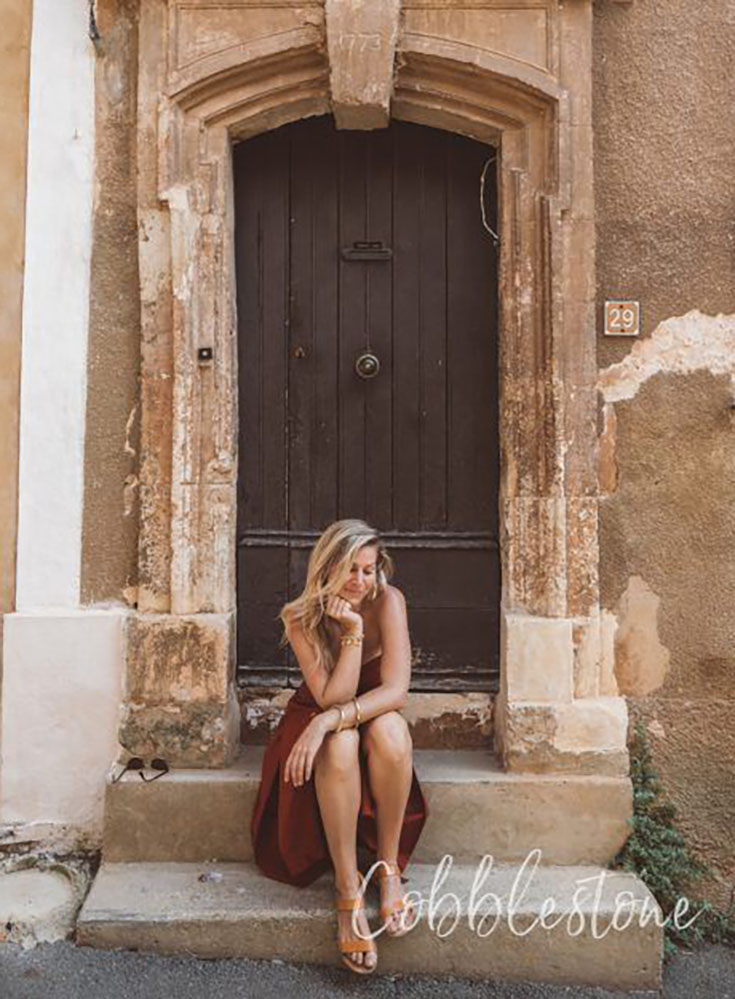 Essentials (Mobile Collection)
This is the number one pack and great for when you're traveling and on the road!
Includes 10 custom presets for use on the free Lr Mobile app: Wild, Vintage, Icy, Moody, Food, Old Pine, Jungle, Tropicool, Beachy, and Cobblestone.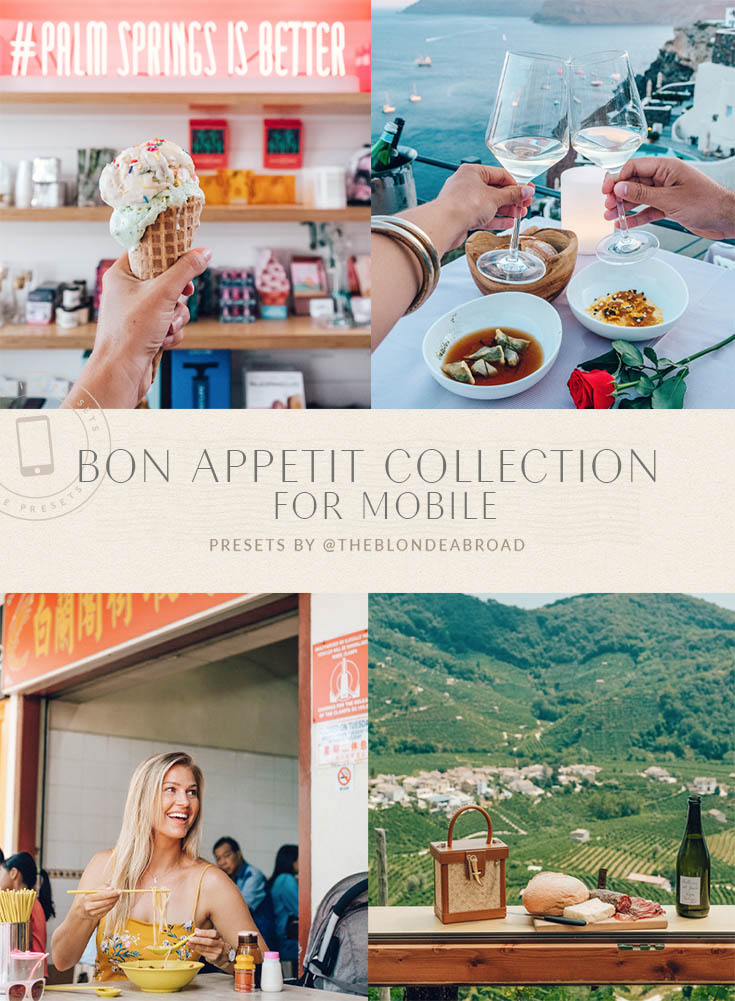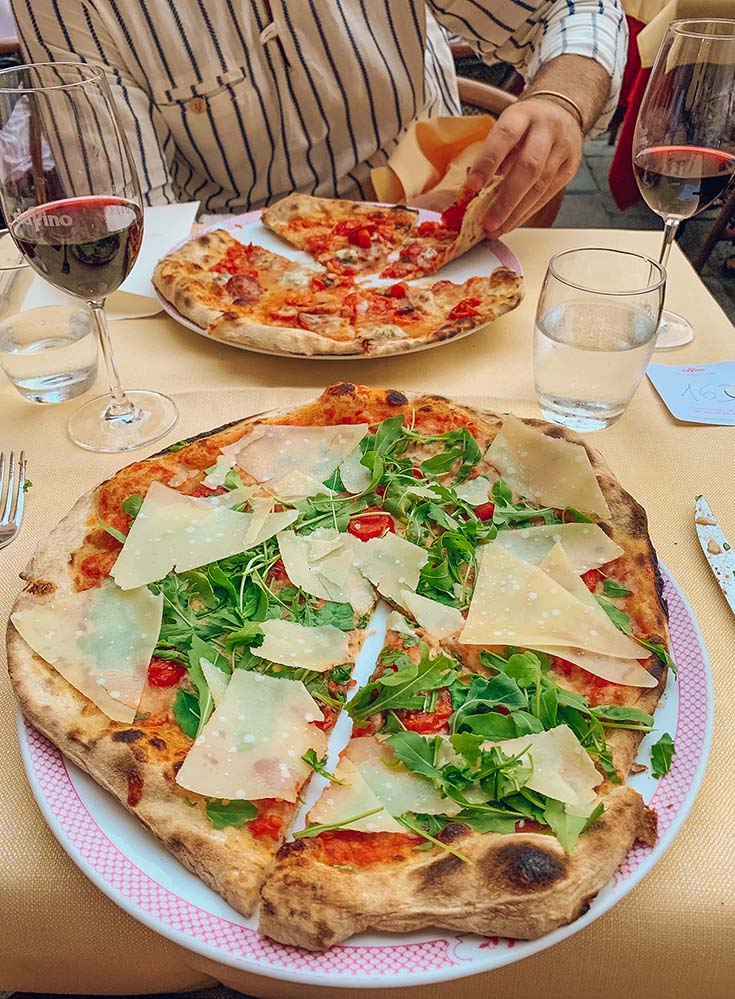 Bon Appétit (Mobile Collection)
A nice "clean" edit with an overall pop
For those that like natural colors/real-world hues but a polished touch
Great for food shots but would work on all types of photos!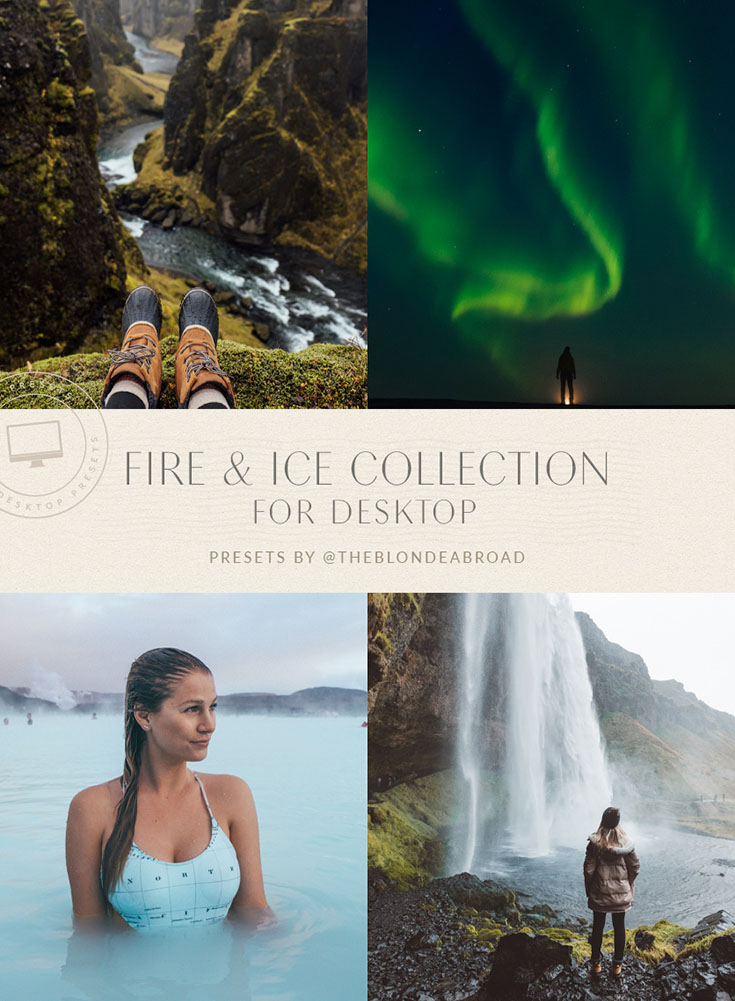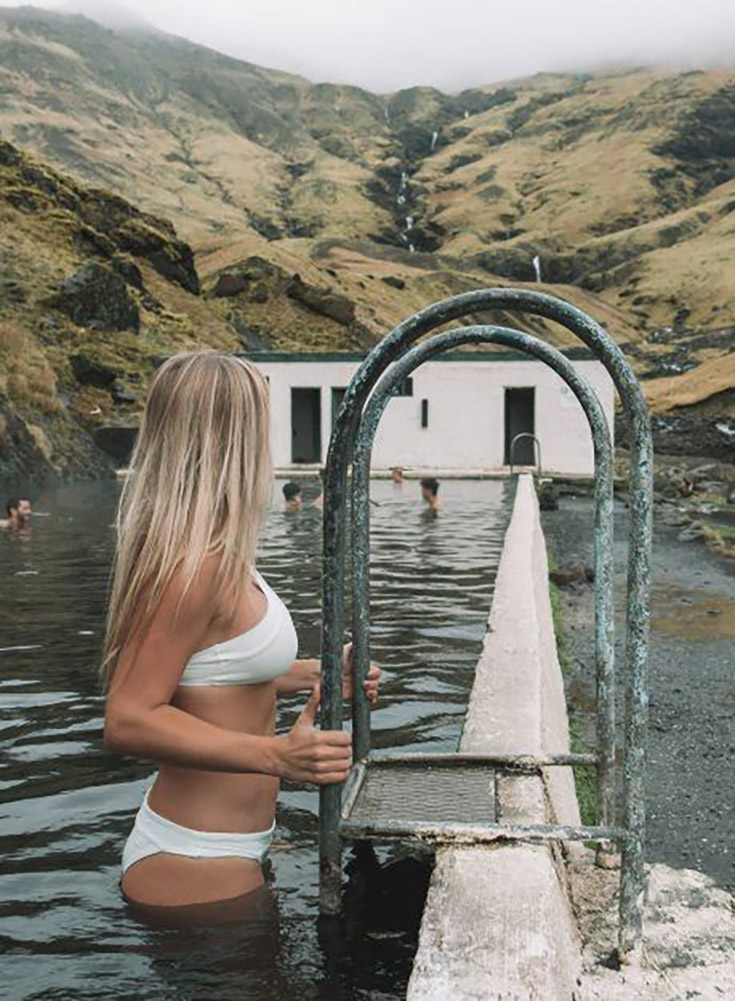 Fire & Ice (Desktop Collection)
This collection is all about epic landscapes!
Great for those that love shooting the great outdoors
Presets tend to be cooler and darker
Overall sort of "moodier" vibe
These 8 custom presets are inspired by my travels through Iceland and are curated for dreamy green fjords, moody blue lagoons, and the dramatic contrasts of black sand and white glaciers.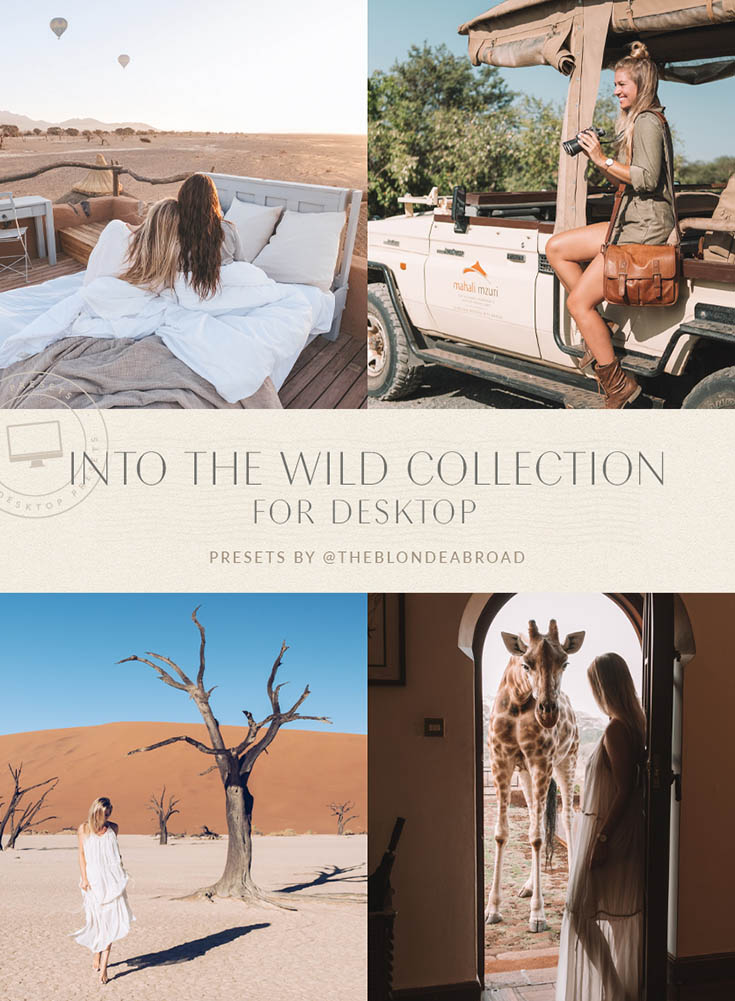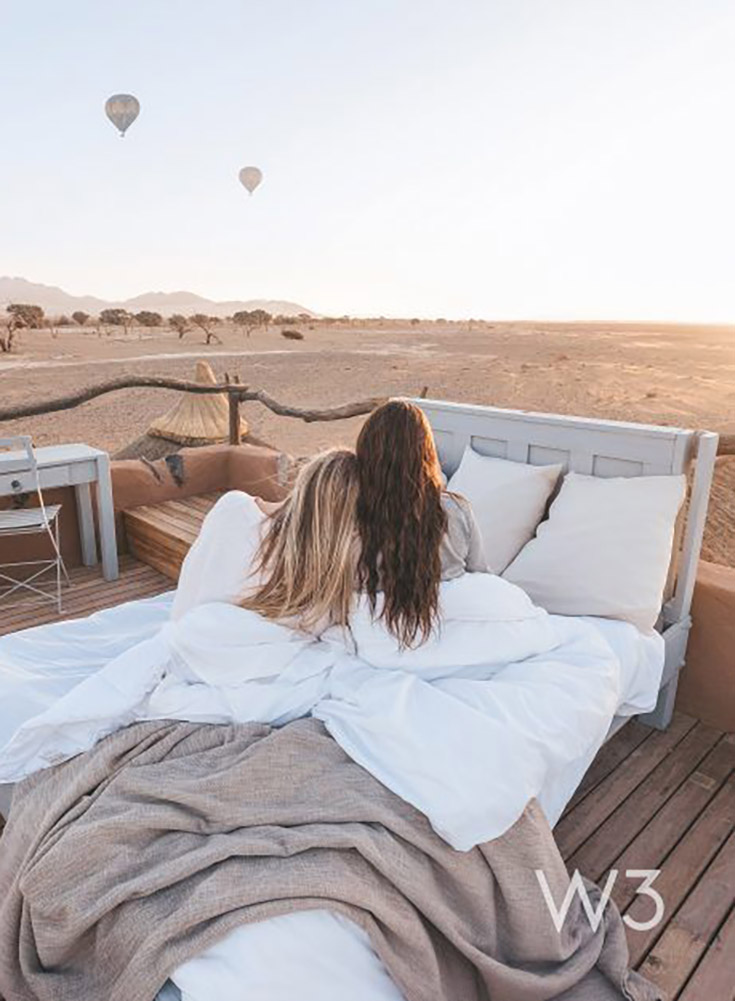 Into the Wild (Desktop Collection)
Let's get wild!
For those that like a vintage look or overall warmer/yellower hints
Great for those that prefer earthy tones
Inspired by my travels around the incredibly diverse continent of Africa, this collection is all about epic landscapes, exotic animals and vintage safari vibes.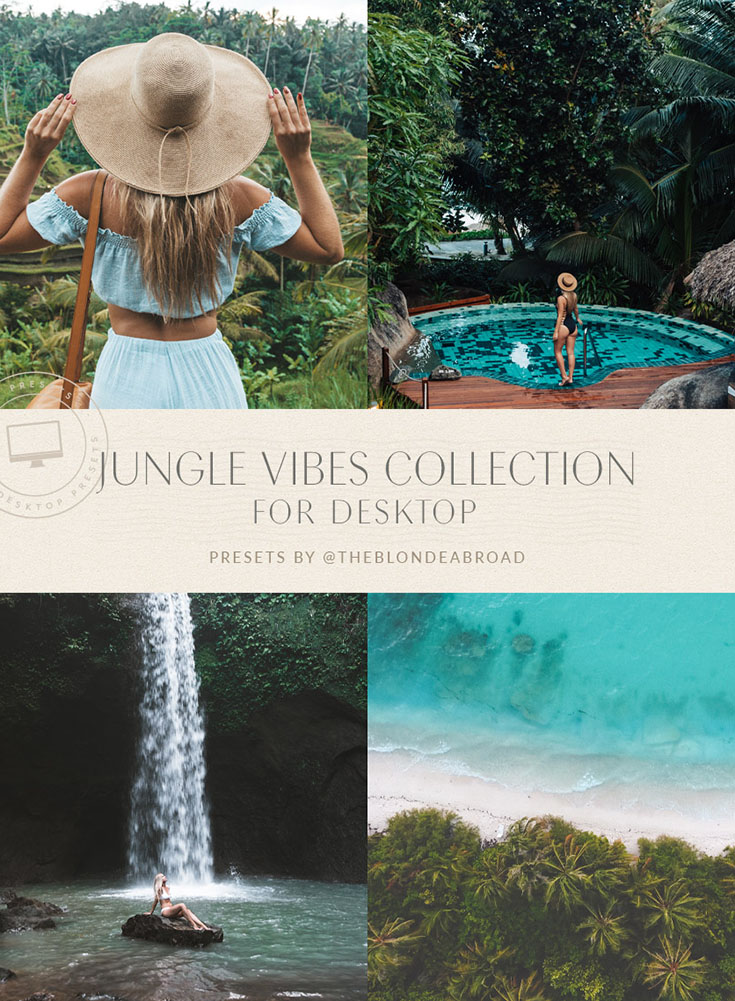 Jungle Vibes (Desktop Collection)
Welcome to the jungle!
For those that love all the greenery and a lush look
Inspired by my travels through Indonesia, Sri Lanka, Hawaii, and The Maldives, this collection of 8 presets is all about lush landscapes, tropical blues, waterfalls, and sunsets.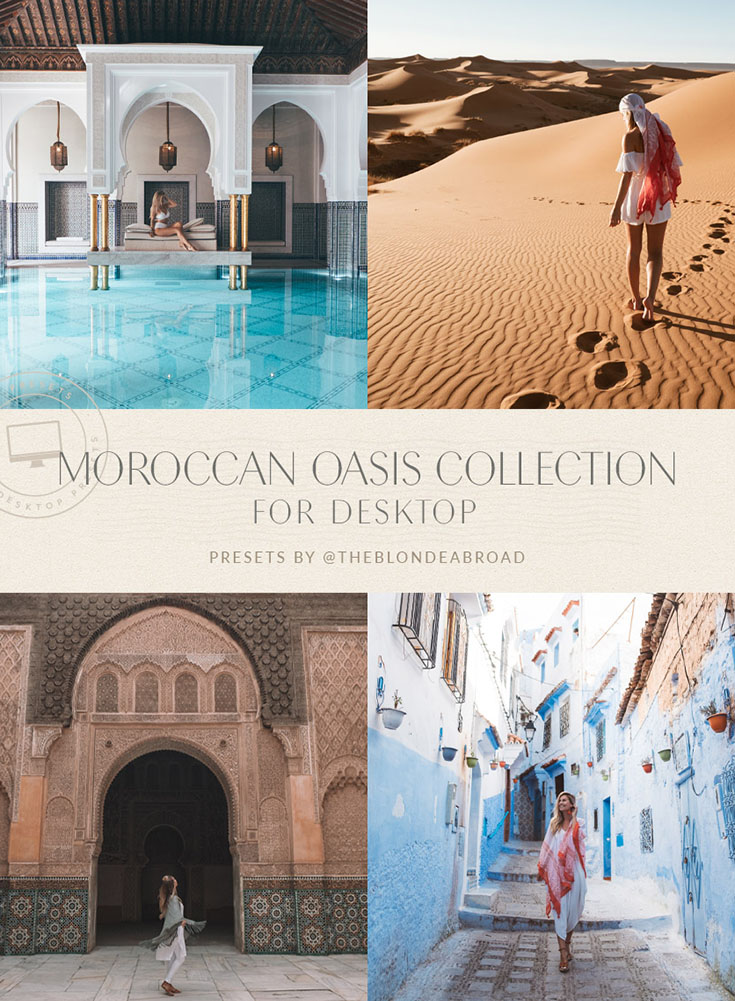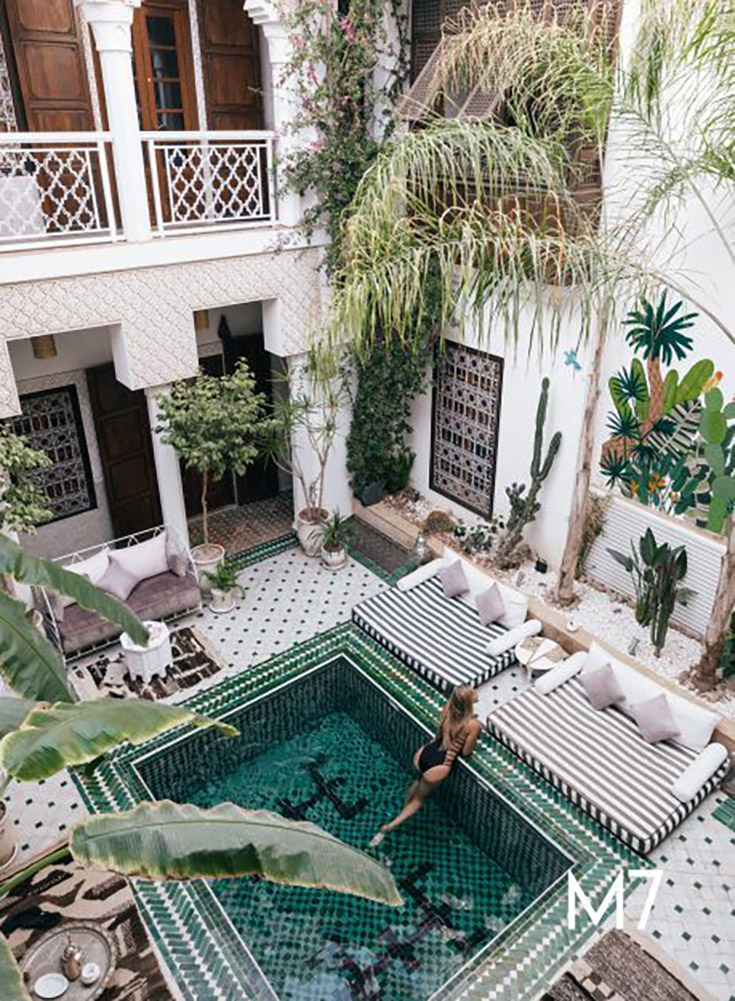 Moroccan Oasis (Desktop Collection)
A nice variety of warm and cool tones throughout the collection
Inspired by my travels through Morocco, this collection is all about hot sand, intricate details, and beautiful pools.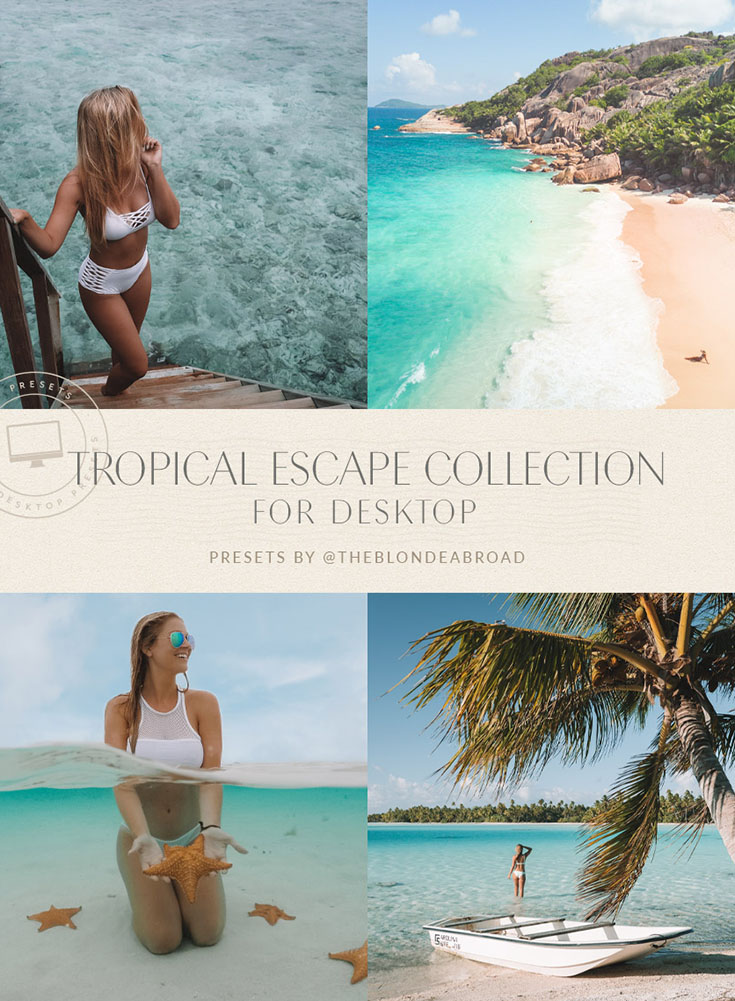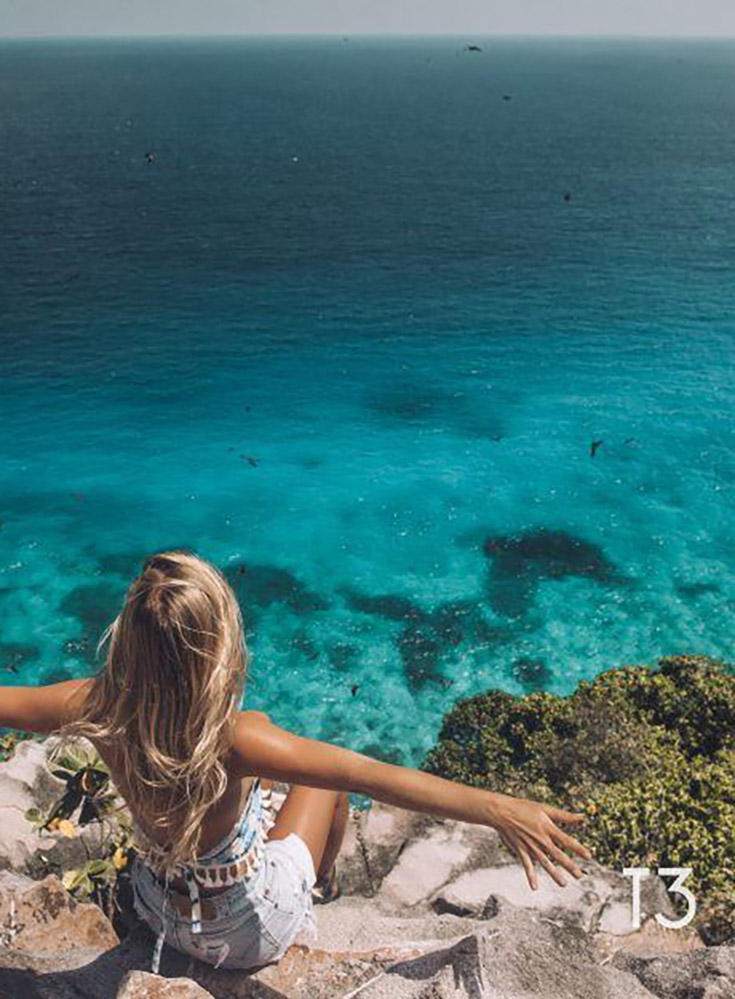 Tropical Escape (Desktop Collection)
Welcome to paradise!
Dig blues and orange hues? These colors are complementary on the color wheel and work together/contrast each other for a super eye-catching pop
Inspired by my travels through French Polynesia, Panama, The Maldives, Indonesia, and the Seychelles, this collection is all about turquoise water, white sand, and dreamy tropical settings.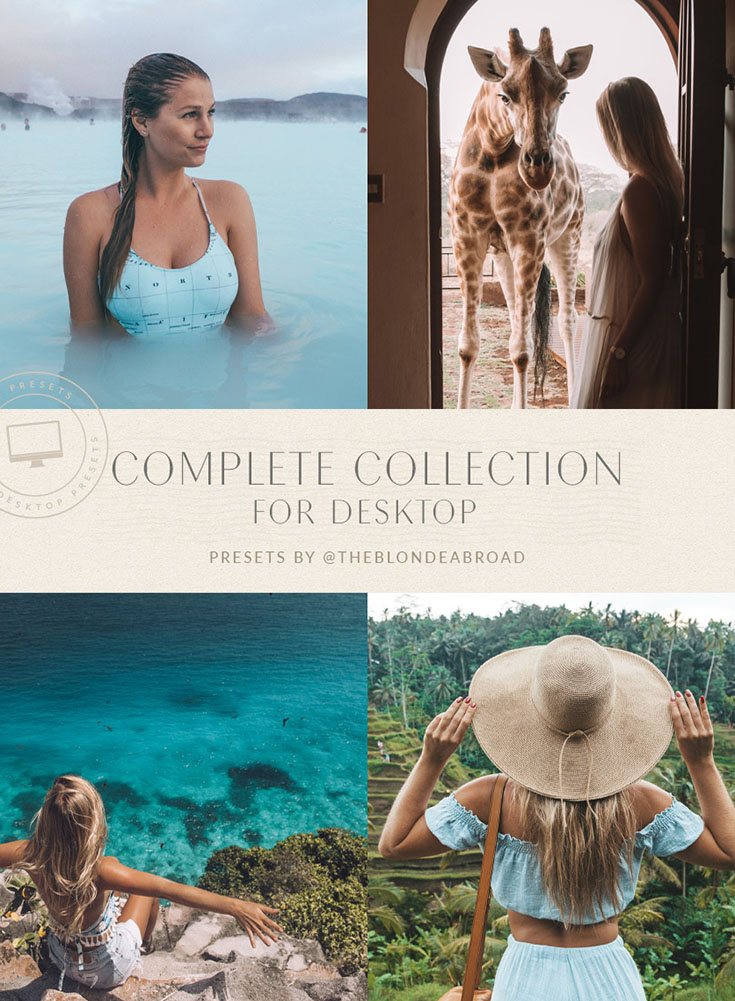 Complete Desktop Collection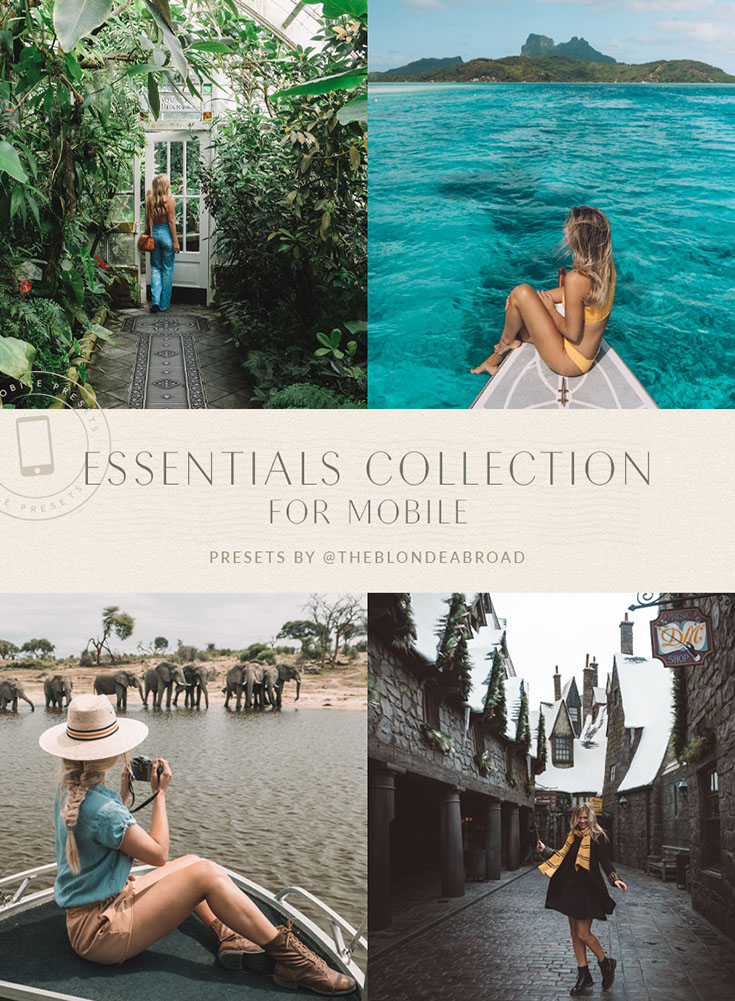 Mobile Preset Collection
Can't Decide?
Still can't figure out which pack is right for you?