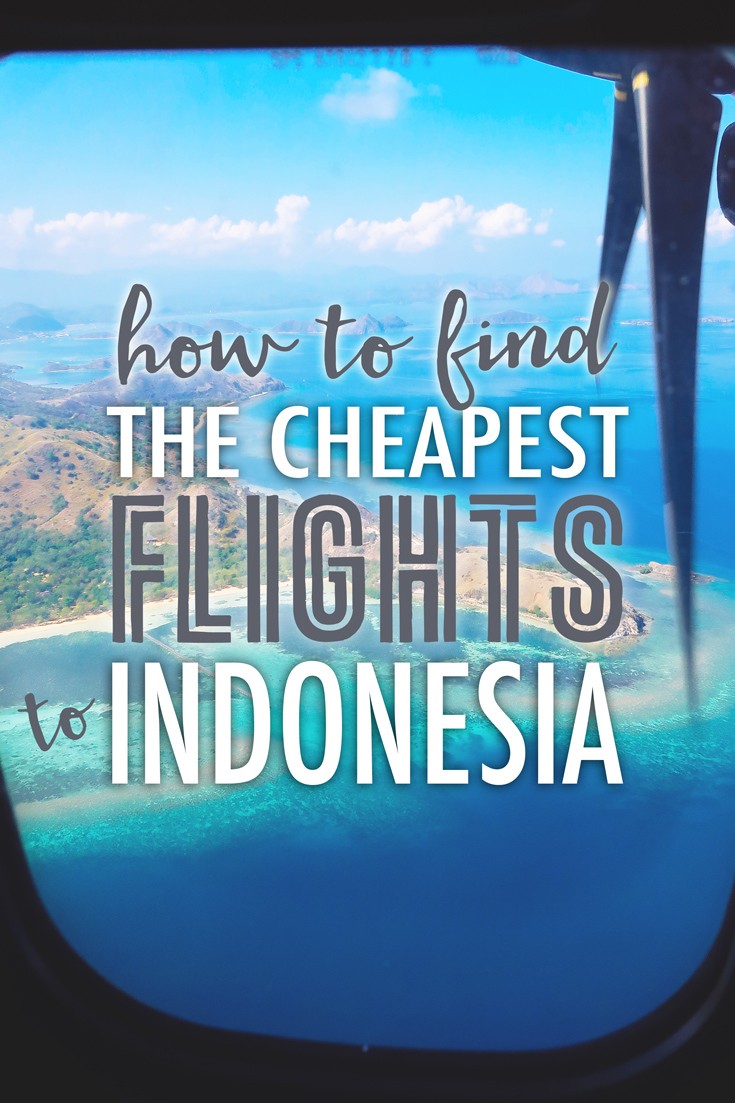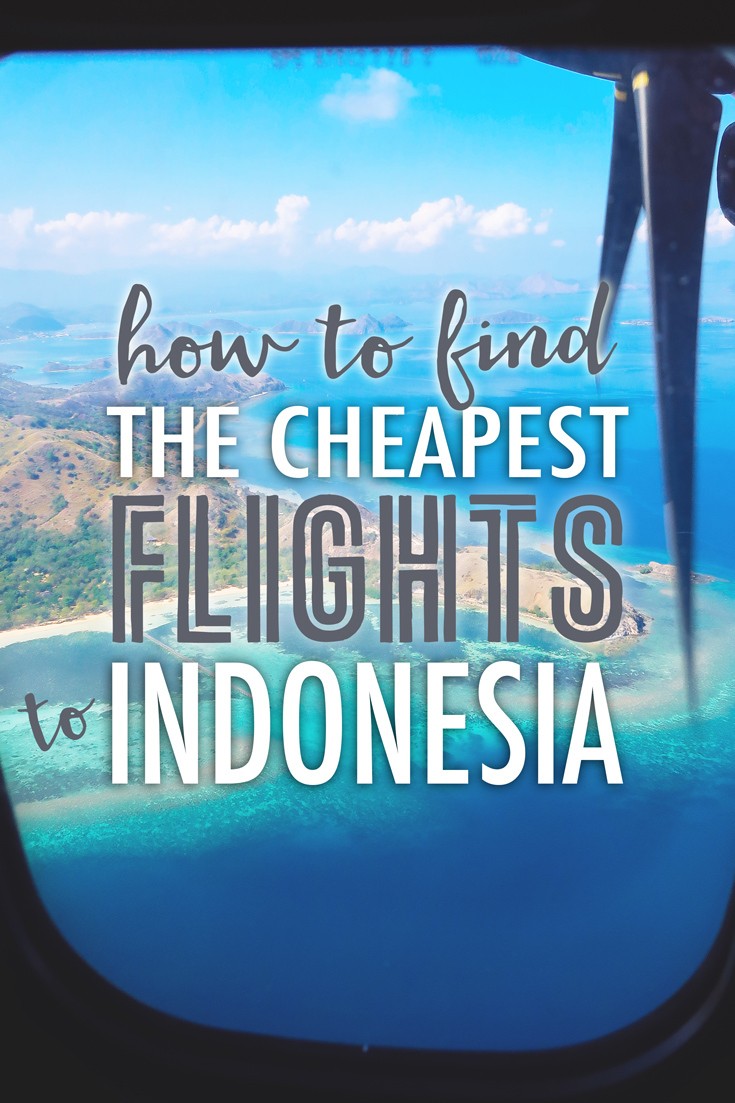 Indonesia is one of my favorite countries in the world. Spread out over a whopping 17,000 islands, this gorgeous tropical paradise will amaze you.
From the bright lights of Jakarta to the gorgeous beaches of Bali, there's something for everyone in Indonesia. Stay in a luxe five-star resort or party the night away at a wild hostel. Come to surf, meditate, explore, or just fall in love with the breathtakingly beautiful scenery.
Ready to explore Indonesia?
You're in luck. It's a lot more affordable than you might think! You can chow down on delicious local food for less than $1. You can stay in a three-star hotel in tourist hot spots in Bali for $20 per night. Ultimately, your biggest cost is sure to be airfare but don't let that hold you back.
Here's how to find the cheapest flight to Indonesia!

Finding Flights on Skyscanner
It's crazy how much airline tickets can vary in price. You can literally pay half the price by choosing the right flight from the right website. While I do compare across flight comparison sites, my go-to site is Skyscanner.
Offering deals from Tenerife to Tokyo and beyond, Skyscanner consistently has great prices and because they never charge a booking fee, it makes it really easy to find the best tickets for you.

Awesome Search Features
Want to know the number one way to save cash? Be flexible! Flight prices can vary by hundreds of dollars during a single week. If you don't need to arrive on an exact date, opt for the cheapest day of travel.
Skyscanner is incredibly handy because it will show you which date is the cheapest. Rather than doing countless searches to see which day and which airline has the best price, you can get thousands of search results mapped out on one easy-to-read calendar.
Not sure where you want to go?
Discover your next adventure by choosing your departure airport then selecting your destination as "everywhere" and your departure date as "cheapest month." You'll be shocked at how affordably you can fly to remote corners of the planet. Prepare to spend hours daydreaming.

Date Search
Ready to hop on a flight to Bali? Browse through the latest bargains, or use the search box to enter your specific travel dates, and let Skyscanner find the cheapest flights to Indonesia.
Flexible on when you travel?

To make the most of Skyscanner, you'll want to quickly familiarize yourself with the date search. Basically, you've got two choices: Month Search and Specific Dates. To find rock-bottom prices, click "whole month" as your departure date and it'll show you a calendar with each day's best price.
The newest feature allows you to select the "cheapest month" and let Skyscanner do the comparison for you!

Destination Search
Another way to nab a cheap flight to Indonesia is to be flexible on airports. Flying out of a nearby airport can save you a ton of cash. When you are searching for a flight, always click the "add nearby airports" box. You can get a great deal by flying into or out of a different airport.
I've had some great adventures by opting to have a layover or fly into a different city.
Start out by being open to any airport, and then see how the logistics would work out. Indonesia is packed with airports scattered all over, and you'll definitely want to jump at the chance to do some island hopping.
HELPFUL TIP: If you have been looking to get a travel reward credit card, I recommend applying for one before a big trip or purchase. Some of the biggest benefits are earning points to use for free flights and hotels. Plus, many cards offer additional points when making travel-related purchases. Some cards also offer travel protection when you pay for a trip with the card.
My personal favorite is the Chase Sapphire Reserve (for frequent travelers) or the Chase Sapphire Preferred (if you're just starting out)! Check out my favorite travel reward credit cards!



This post was written in partnership with Skyscanner. As always, opinions and thoughts expressed here are entirely my own.