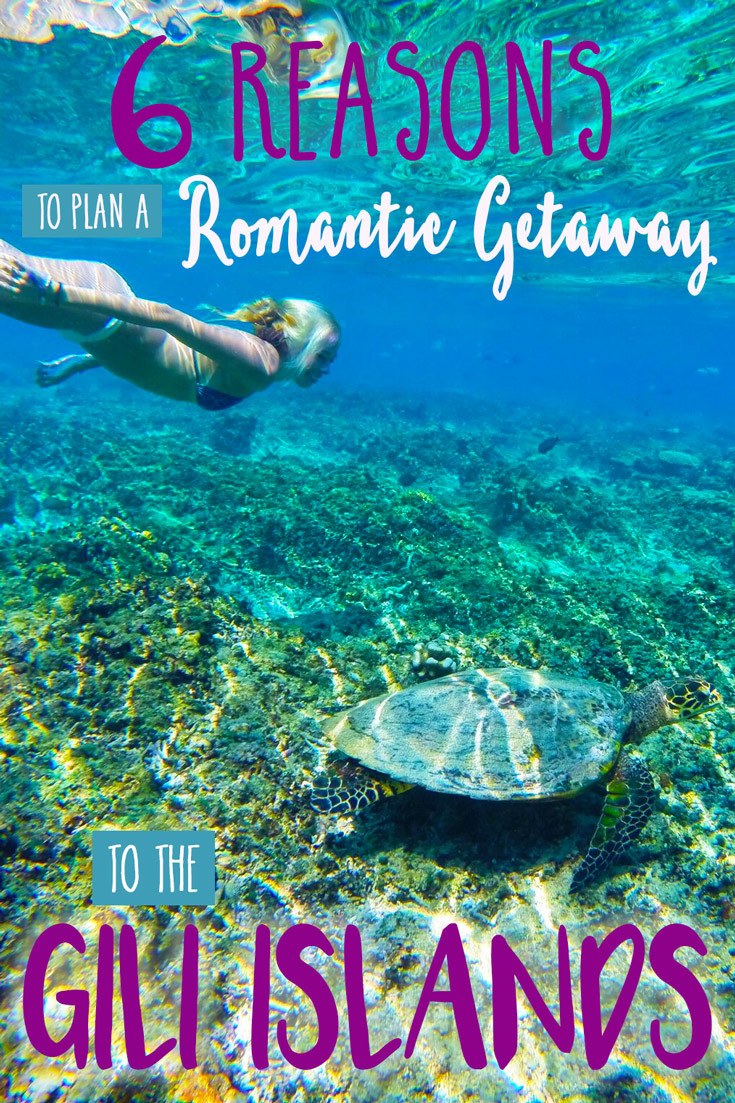 Imagine your picture perfect romantic getaway.  Did you think about a tropical beach on an island with beautiful white sand and crystal clear turquoise blue water? Yeah, us too! 
If you're looking for a tropical romantic getaway on an island you've honestly probably never heard of, then you definitely need to start planning your trip to the Gili Islands.
The Gili Islands are an archipelago of 3 small islands just off the East coast of Bali, Indonesia. Conveniently, the Gili Islands each offer a different vibe and experience which means that this destination works for just about any couple out there.
If you're like us, and the honeymoon vacation is your idea of a romantic getaway, then both Gili Meno and Gili Air offer a romantic, relaxed, honeymoon vibe. Gili Meno is actually commonly referred to as the honeymoon island and Gili Air offers tons of beautiful beaches and is inhabited by a number of locals who will make you feel right at home.
Perhaps the honeymoon style getaway isn't particularly your style? That's ok!
Gili Trawangan is the most popular of the Gili Islands and is known as a party destination. It also has a number of awesome swings and hammocks hanging over the ocean that will be sure to relax you after a long day of fun.
Regardless which island you choose- or perhaps you'll choose 2- or all 3 of them– there are a load of reasons that the Gili Islands ought to be your next romantic getaway!
Here is why we think you should plan a romantic getaway to the Gili Islands!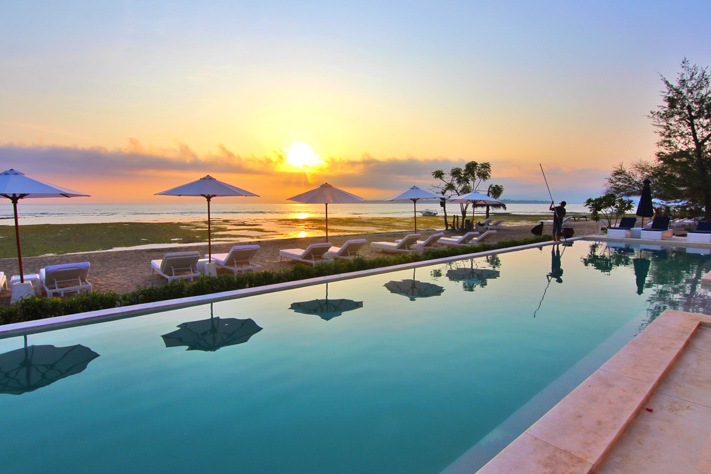 – Natural Beauty –
We think these pictures can pretty much speak for themselves.  The Gili Islands are one of the most beautiful places we have ever been.  White sand beaches meet crystal clear water that is about as warm as a bath.
The center of the islands are covered densely by beautiful trees and other greenery that makes its way all the way up to the beach- providing a very private feel.

– No Cars –
There is literally zero chance that a car will keep you awake at night, and you will have zero concern about renting a car here because there are no cars on the islands.
The "faster" form of transportation is a horse drawn carriage that will take you around the island for about $7.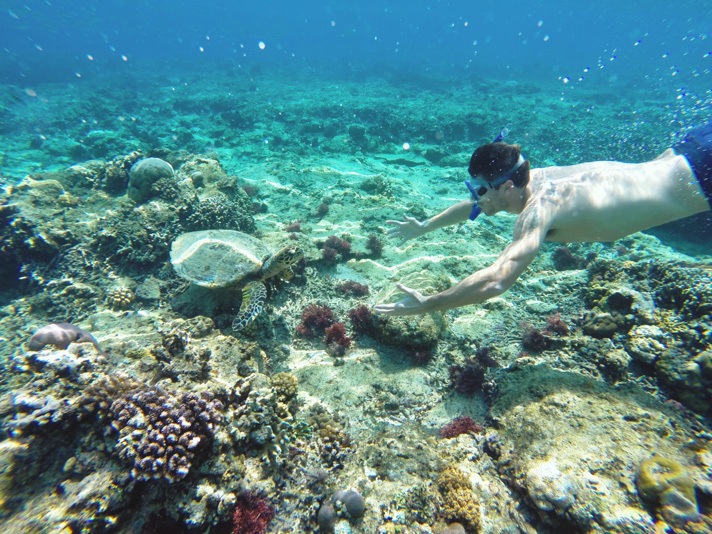 – Snorkeling –
Gili Meno and Gili Air share a reef between them that offers some incredible snorkeling!  We chose to snorkel just off Gili Meno because we found out that it is essentially sea turtle Mecca.
We were not at all disappointed as we ended up swimming with two beautiful sea turtles and a ton of gorgeous fish!

– People –
To catch you all up a bit, we are currently spending 2 months in Bali, Indonesia.  Over the last 2 weeks we have had the pleasure of meeting some of the most incredible people we have ever met.
The people of Bali are beyond happy, humble, friendly, and hospitable.  The same goes for the Gili Islands and most parts of Indonesia.  The locals you'll meet on the Gili Islands make you feel like family.
We only stayed on each island for one night but just after 24 hours we had our hotel staff and some of our new local friends asking us not to leave!

– Exclusive –
Other than a few hundred locals and a few hundred tourists, the Gilis are very exclusive.  Ask your friends…odds are that most haven't even heard of them.
It's not hard to find a private beach and really feel like you and your significant other have escaped to paradise!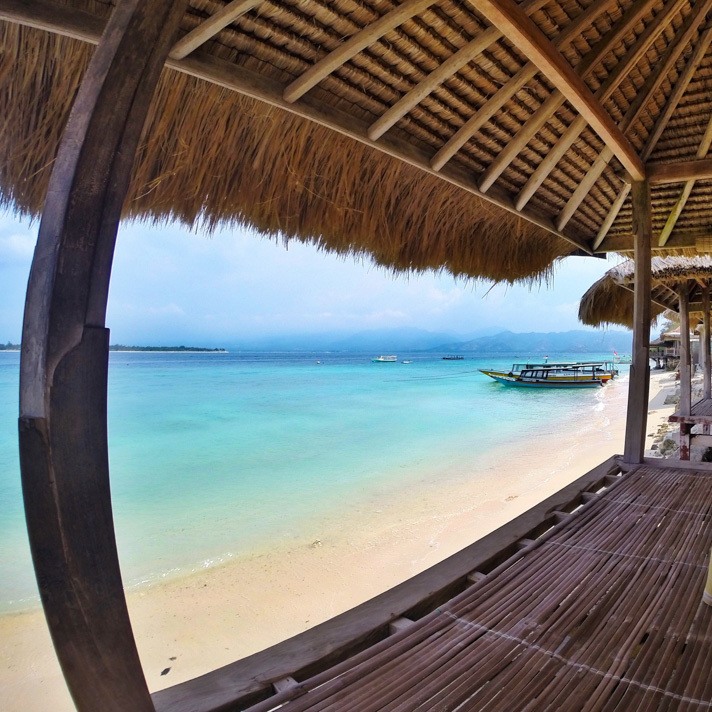 – Budget Friendly –
Yes!  For a 4-star hotel you're probably looking at spending about $80-90 a night.  On top of that, food, drinks, snorkeling, scuba diving, and other activities are all super cheap as well!