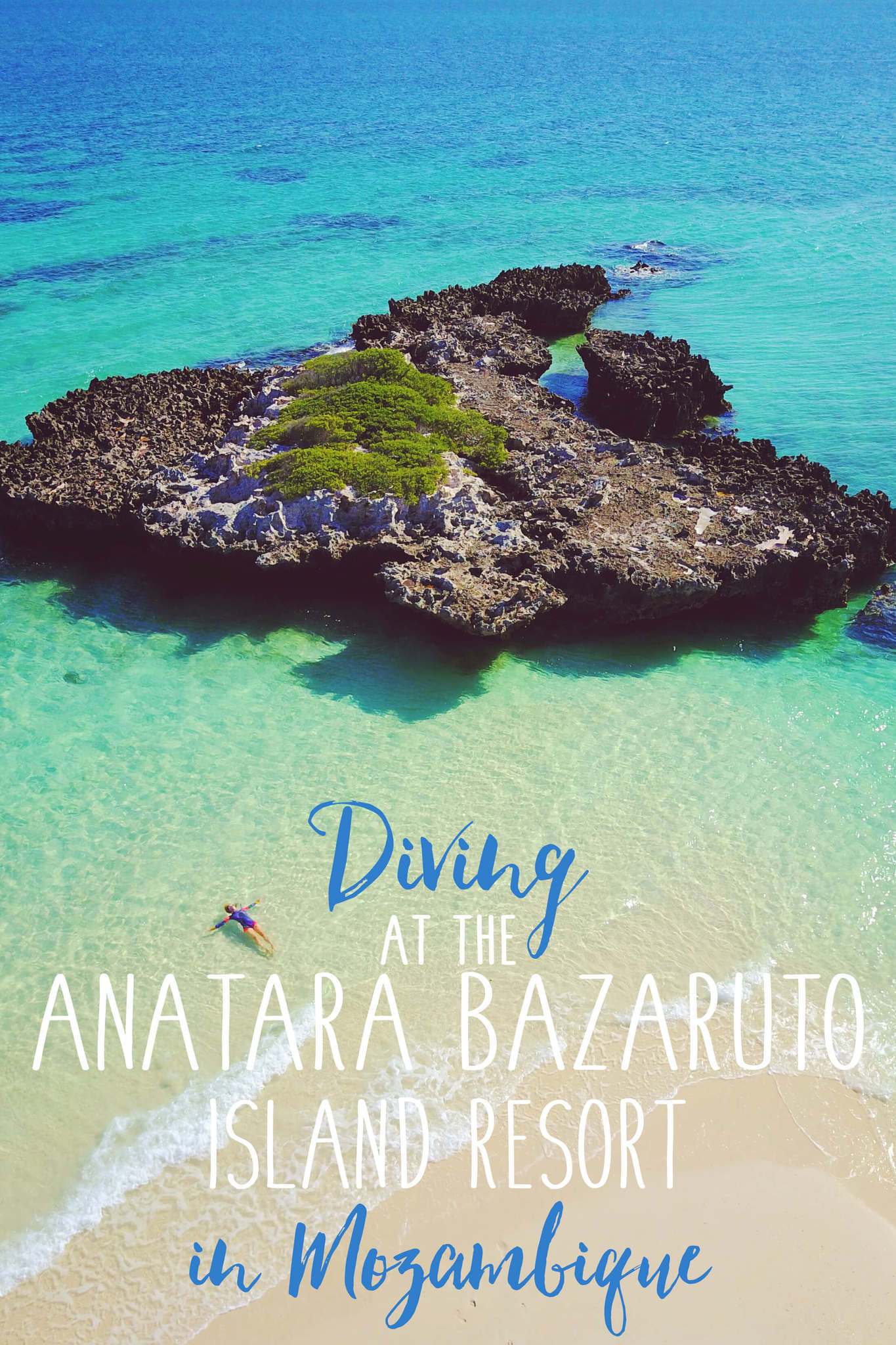 What's the only thing better than a flawless white-sand beach beside turquoise water? How about a thriving underwater ecosystem ripe for exploration! Anatara Bazaruto Island Resort in Mozambique has an amazing amount of both!
Since I started exploring this incredible continent, I've been blown away to find so many unspoiled beaches and fantastic places to dive.
Located in an archipelago off the coast of Mozambique, the private island of Bazaruto is easily one of the world's best scuba diving destinations. With gorgeous water full of rare dugongs, turtles, whales, and endless rainbows of fish, this place is so worth the trip.
Ready to dive in?
Here's my experience diving at Anantara Bazaruto Island Resort in Mozambique.

Anatara Bazaruto Island Resort
A quick flight from South Africa, Anantara Bazaruto Island Resort in Mozambique is just twenty miles from the coast of mainland Africa. It's part of the protected national park islands of Mozambique's Bazaruto Archipelago. The resort is located on the largest of these islands and is only accessible by plane or boat transfer.
Of course, the plane ride is absolutely breathtaking.
If you are ready to escape to a private desert island, this is the place to be. With forty-four luxe villas, sparkling pools, and a picture-perfect location, Anantara Bazaruto Island Resort is a dream tropical destination.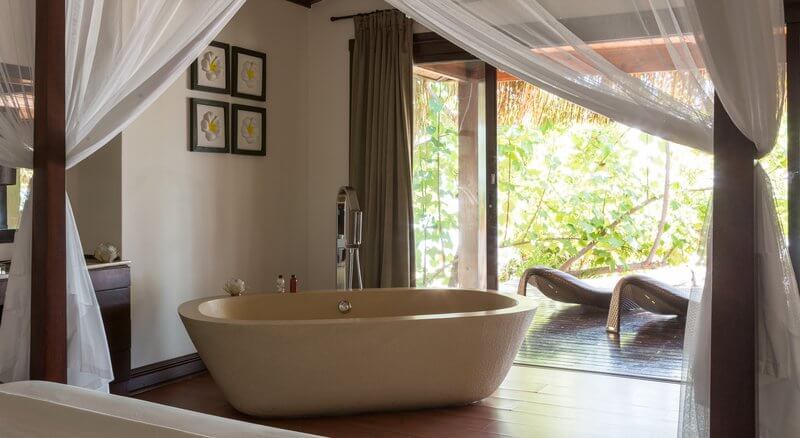 The Rooms
The resort has a mix of villas nestled into the coastline's lush tropical gardens. Designed to seamlessly blend with the natural beauty of Bazaruto Island, the resort is made from indigenous wood, reed, and soft thatch.
Each villa features oversized four-poster beds, outdoor showers, spa-worthy sunken bathtubs, plunge pools, and hammocks that you'll never want to leave. An effortlessly chic space, the Beach Villa with a garden and sea view is a good option, or you can upgrade to the massive Beach Pool Villa or Sea View Pool Villa with a private pool.
If you're traveling in a group, the Deluxe Sea View Pool Villa and the Anantara Pool VillaLaze offer plunge pools, Jacuzzis, and unforgettable ocean views.

Food and Drink at Anantara Bazaruto
Hello, beachfront cocktails. Anantara Bazaruto Island Resort in Mozambique is an ideal spot to sip tropical cocktails and watch the world go by. It's also a good place to fill up on tasty African dishes and international favorites. The in-house Clube Naval has a poolside bar and chill out deck that are perfect for light lunches and yummy tropical drinks.
For Mediterranean food, including breakfast, the Golfinho is where you'll want to start your day. For a beachfront lunch or dinner, try a mouthwatering barbeque or something from its wide range of other classics — all while dining under the stars and overlooking the beach at Tartaruga.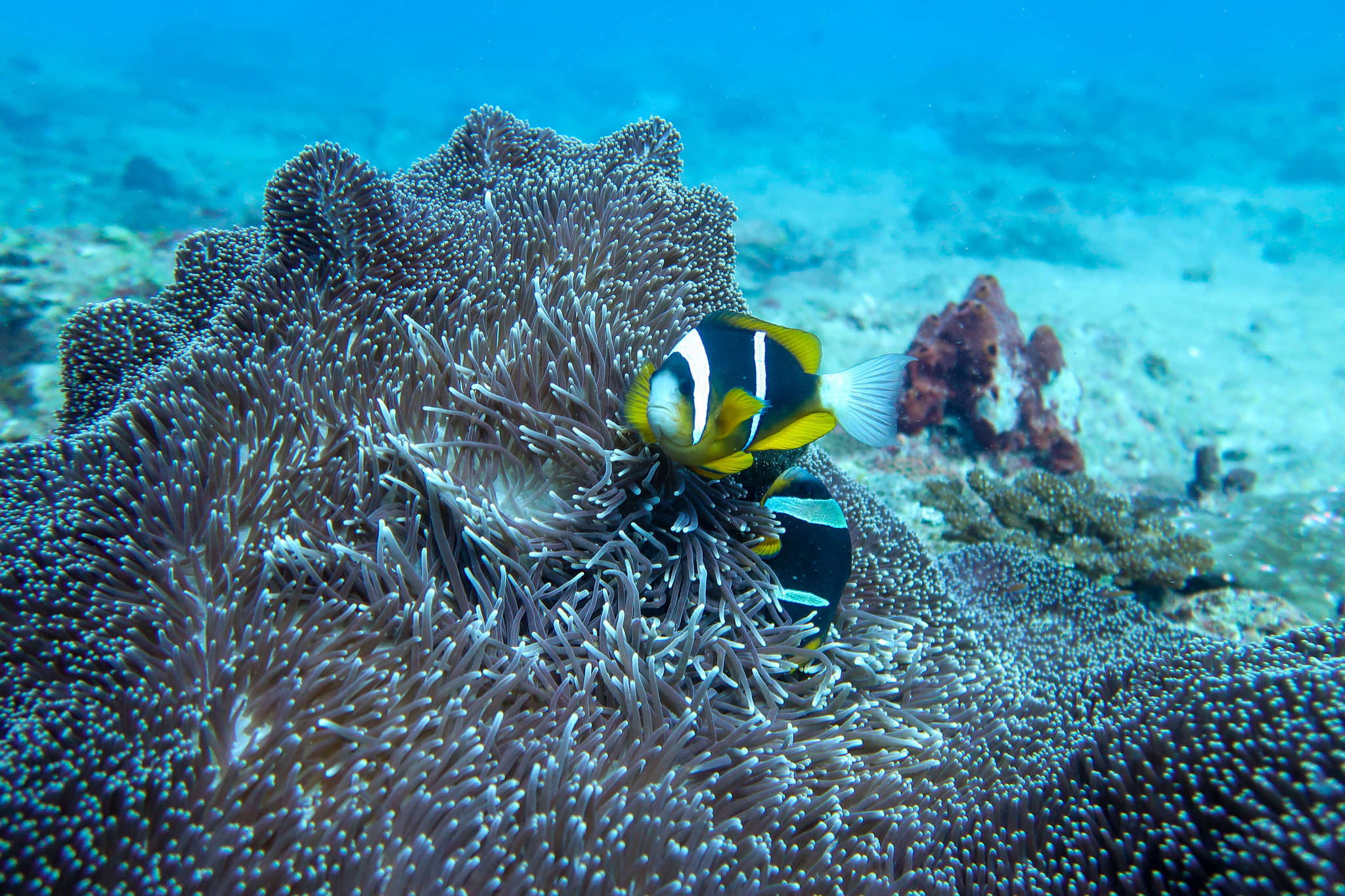 Diving in Mozambique
By far, the best thing about my Mozambique adventure was the diving. I've been to many top-notch diving spots around the world, and I can see why Bazaruto Marine National Park is considered one of the greatest.
With crystal clear water, gorgeous coral, and a constant parade of exotic sea life, this is a must-see for anybody in love with diving. Best of all, it's a good dive anytime of the year for any skill level.
The water temps rarely fall below seventy-eight degrees Fahrenheit, and there are spots for beginners and advanced divers.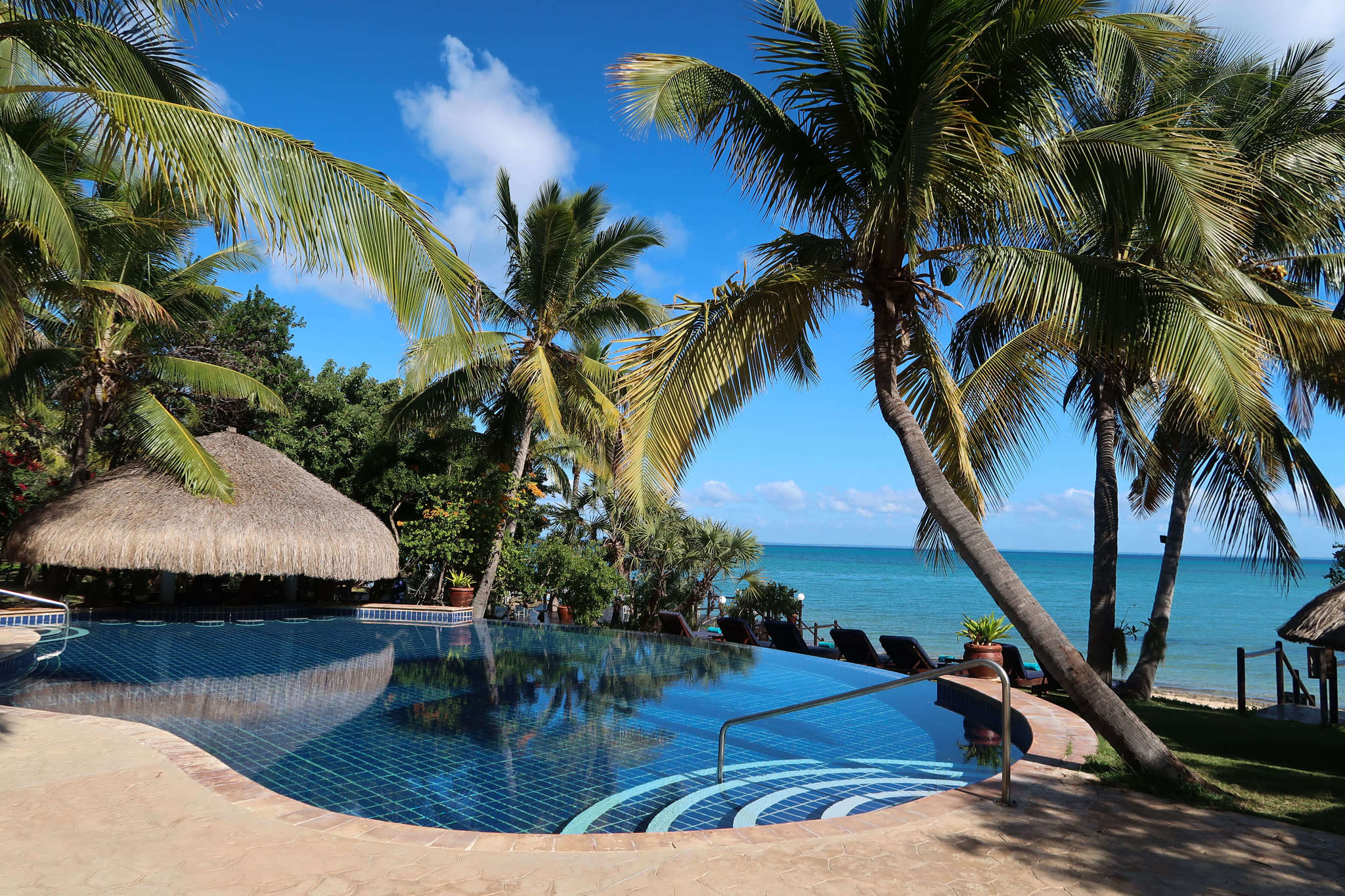 Other Activities at Anantara Bazaruto
There's no end to the water sports you can check out here. On top of diving, you can go water skiing or wake boarding, and you can even captain a traditional dhow boat. I highly recommend taking a day trip to Paradise Island and taking a tour of the local village.
Aside from water activities, the resort also offers sand boarding down one of the islands' massive dunes.
When you're ready to unwind, the resort has a gorgeous spa overlooking the coastline, as well as extensive spa menu. One big perk for any traveler is that Anantara Bazaruto Island Resort has a pool for families as well as an adults-only pool.
I also recommend learning a few African culinary secrets. If you haven't tried much African food before, you're going to be blown away by the rich flavor palettes. Book a private lesson with one of the top chefs at the resort, or just indulge in a private dining experience.
Anantara Bazaruto Island Resort also offers a personalized Dining by Design journey where you can create your dream tropical dining experience.


More Information
Hotel: Anantara Bazaruto Island Resort
Location: Bazaruto Island, Mozambique
Accommodation: Dive Resort, Luxury
Price Range: $$$

Thanks to Anantara Bazaruto Island Resort for hosting me during my stay. As always, thoughts and opinions expressed here are entirely my own.