Venice, Italy is a unique European location as its one of the few places in the world that is only accessible by boat without any cars in sight.
This beautiful picture-perfect city has authentic Venetian cuisine, narrow and winding streets packed with little shops, and historical buildings dating back hundreds of years ago.
Venice, Italy is the perfect city for a bachelorette weekend, a family vacation, or a solo outing.
Here are some of the best places to stay in Venice, Italy that will fit any budget.

Luxury Hotels in Venice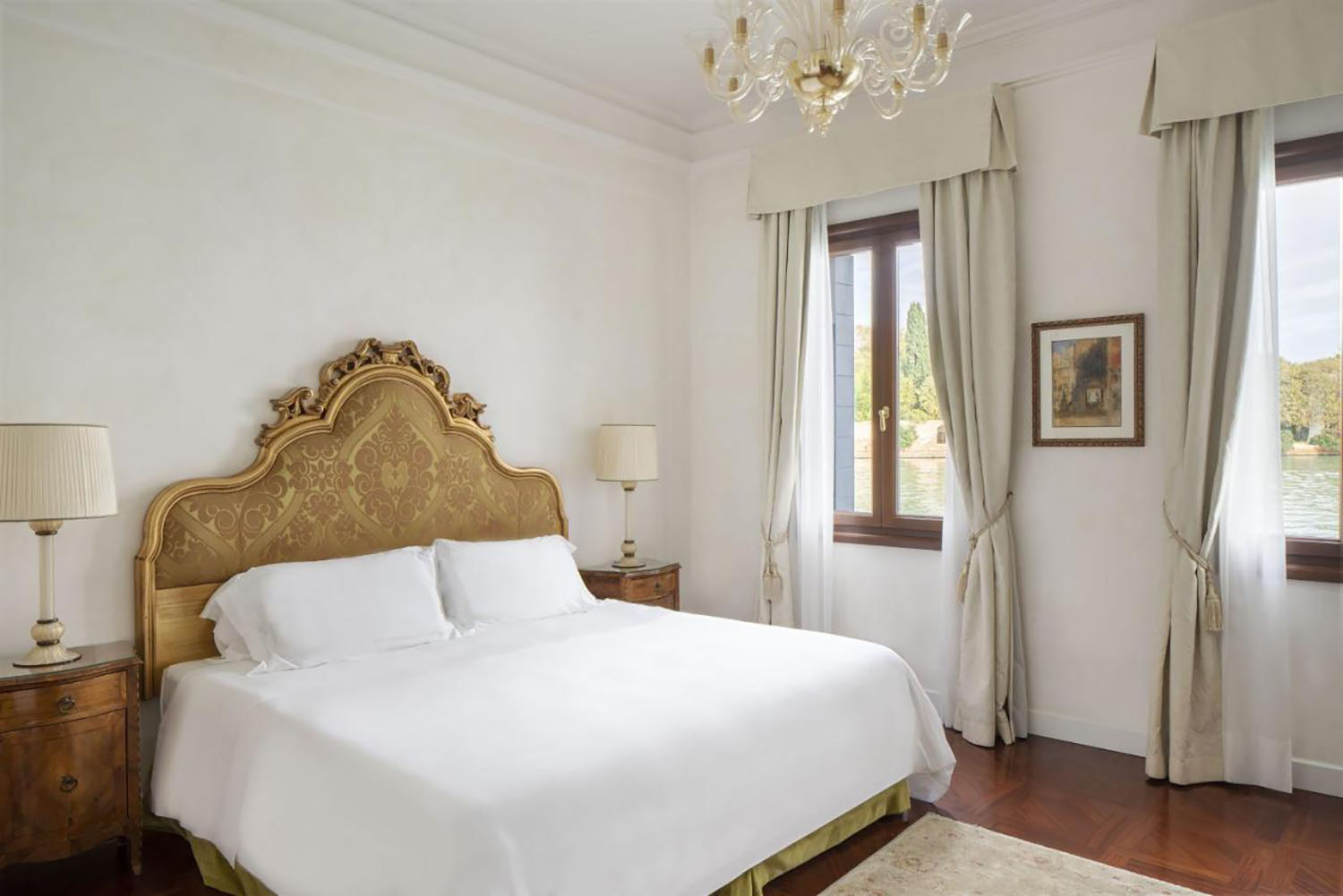 Cipriani, A Belmond Hotel, Venice
Cipriani, a Belmond Hotel is situated on Giudecca Island and overlooks St. Mark's Square. Guests can enjoy dining at one of the restaurant's four restaurants, one of which is a Michelin-star, or relaxing by the outdoor pool.
Rooms and suites are modern with Italian antique touches. The hotel offers guests a private boat service to St. Mark's Square and a shuttle service from the airport or train station.
Cipriani, a Belmond Hotel is the perfect hotel in Venice for couples or small families wanting to relax in their very own oasis.
Before booking your Venice trip, be sure to check out the ultimate Venice travel guide and things to do in Venice (that aren't gondolas).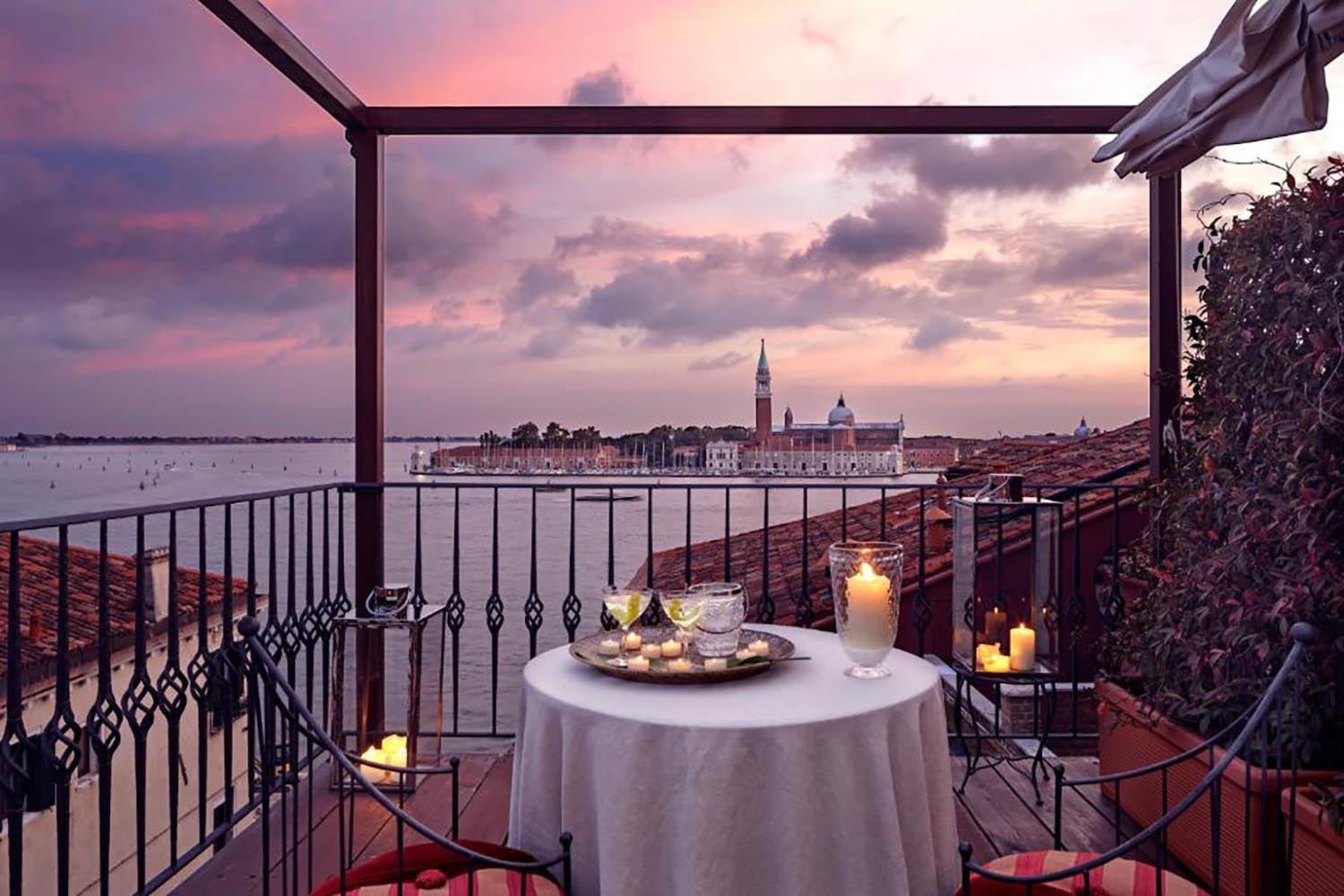 Metropole Hotel Venezia
Location
St. Mark's Square
Great For
Traveling with Family or Pets
Feel like royalty while staying at Metropole Hotel Venezia. This grand hotel is just steps from St. Mark's Square and has some amazing luxury amenities.
Guests can get a spa treatment onsite, dine at the contemporary restaurant, grab a drink at the lounge, or just enjoy a relaxing walk around the citrus garden. Continental breakfast is served each morning which includes Italian meats, cheese, and pastries.
The Metropole Hotel Venezia is a family-friendly and pet-friendly hotel in Venice, which makes it perfect for both couples and families.
Hotel Danieli, a Luxury Collection Hotel, Venice
Great For
Honeymoon or Bachelorette Party
Hotel Danieli is a luxurious hotel that is situated in three different buildings, the oldest dating back to the 14th century and the newest dating back to the 20th century.
This hotel is decorated like an Italian palace with a grand staircase, marble floors, and painted ceilings in certain suites. Guests can enjoy dinner at the hotel's exquisite restaurant, Terraza Daniele, or drinks at Bar Terrazza Danieli or Bar Dandolo.
Hotel Danieli is a perfect hotel for honeymooning couples or a small girl's bachelorette party.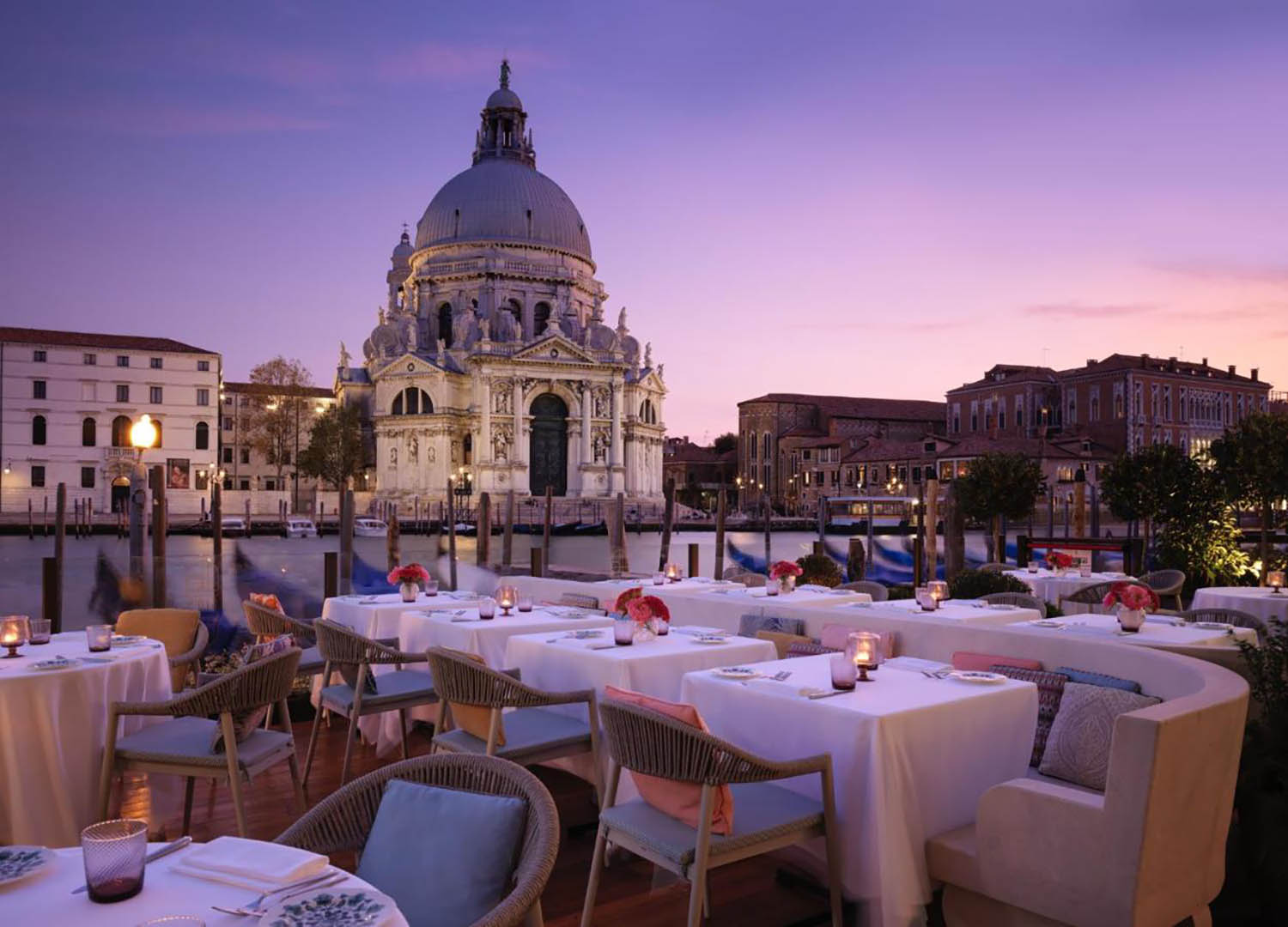 The St. Regis Venice
Location
Piazza San Marco
The St. Regis Venice is a Marriott hotel in the heart of Venice and has amazing views of the Grand Canal.
There are both individual rooms and suites all of which have modern décor. Guests can enjoy both Italian dishes and a gorgeous view of the city at Gio's Restaurant and Terrace. The location is perfect for those wanting to be by restaurants, shops, and historical sights.
The St. Regis Venice is great for couples.

Mid-Range Hotels in Venice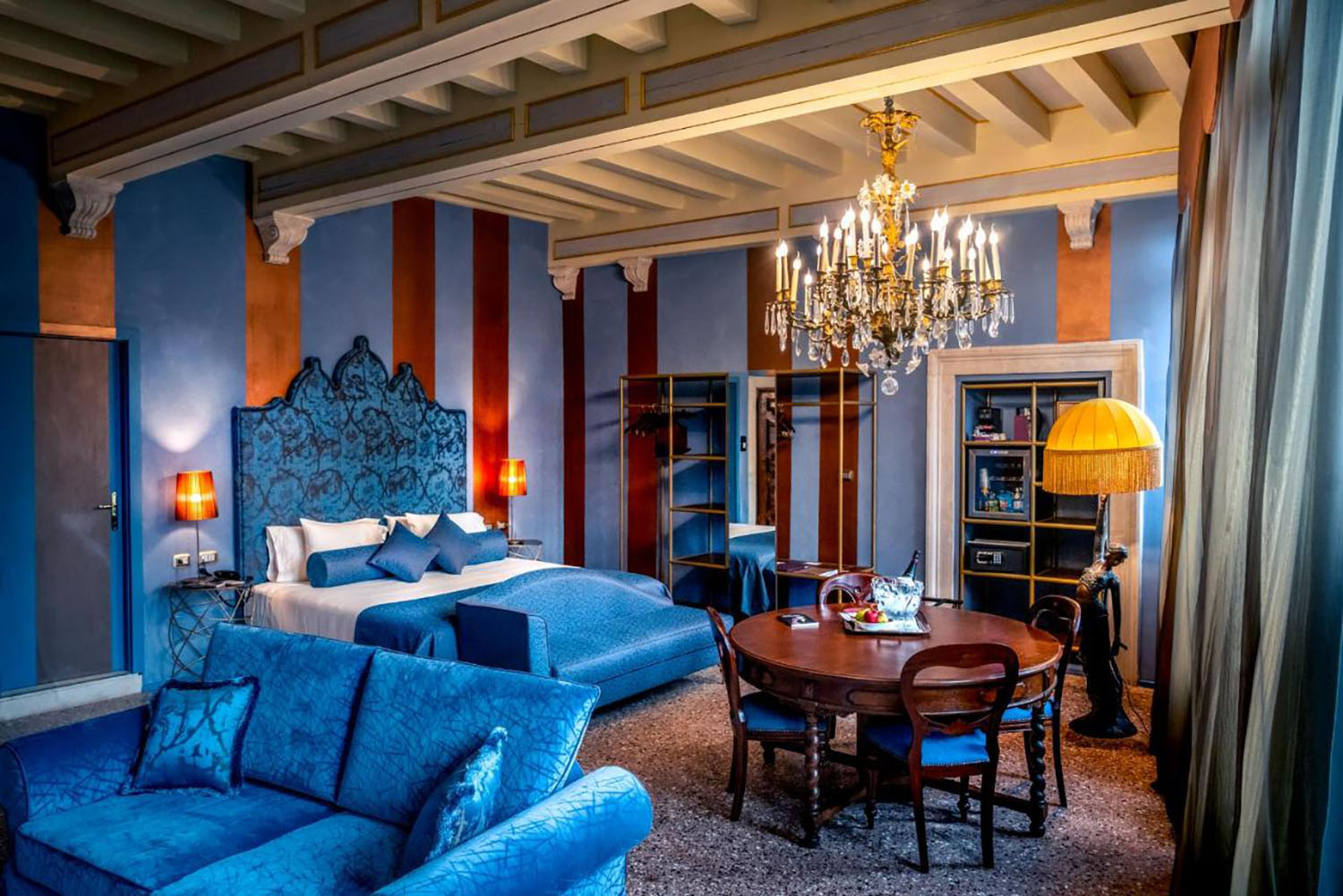 Excess Venice - Boutique Hotel & Private Spa
Location
Church of Saint Sebastian
Excess Venice is a small boutique hotel with only 15 rooms and suites.
Guests can enjoy relaxing in the hotel's garden with a cup of tea or can become rejuvenated at the private spa with a dip in the jacuzzi or a stay in the Finnish Sauna. Each morning, guests can wake up to a continental breakfast before embarking on their adventure through Venice.
Excess Venice is the perfect hotel for couples.
Hotel Palazzo Giovanelli
Great For
Couples and Families
Hotel Palazzo Giovanelli is a 16th-century building that has been renovated into a 4-star luxury hotel.
While the décor is modern, guests can still find glimpses of the past in the exposed wood beams, original paintings, and grand chandeliers. Guests can enjoy a buffet-style breakfast each morning and a glass of wine at the bar each evening.
Hotel Palazzo Giovanelli is perfect for couples and for families.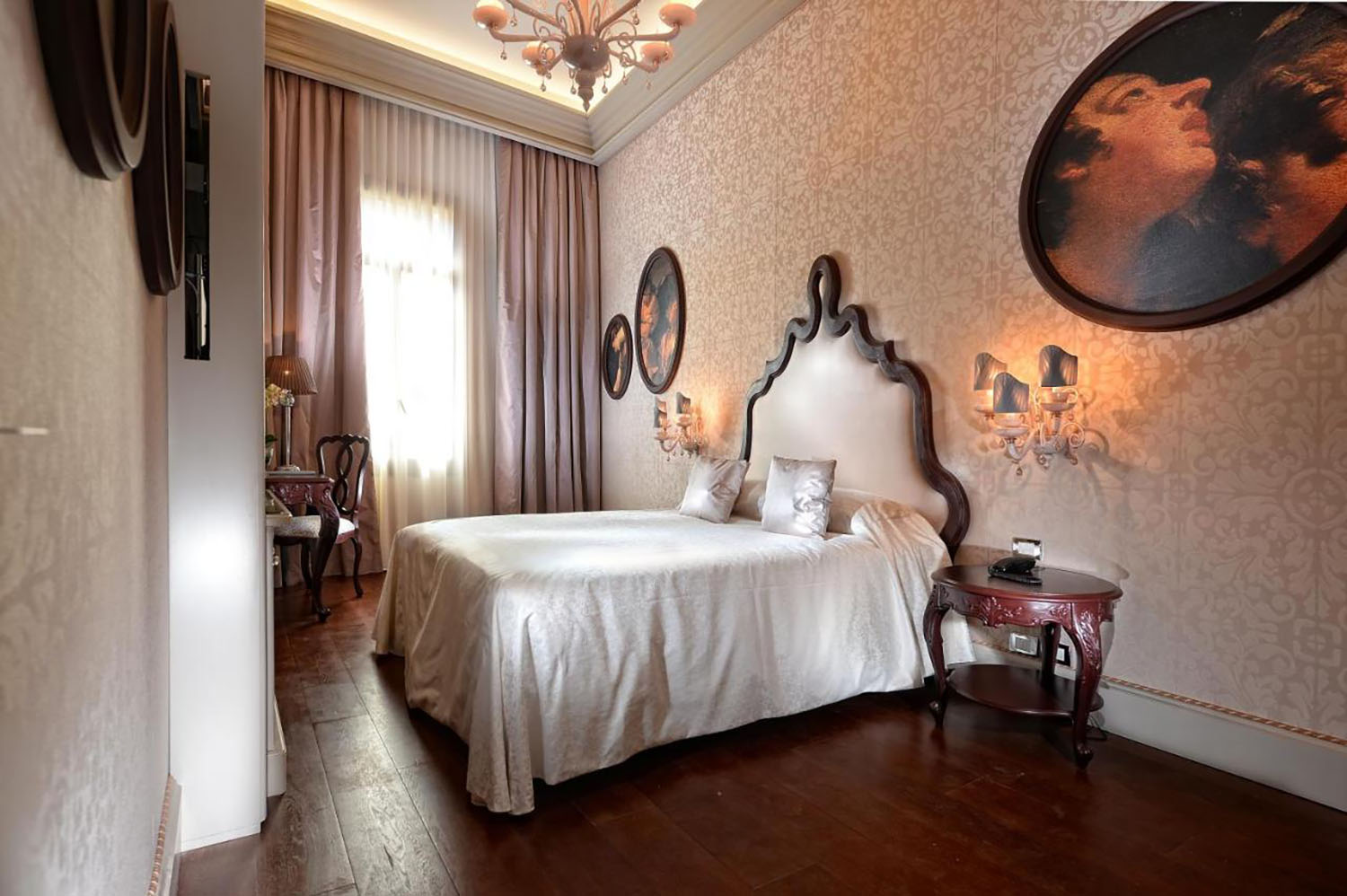 Palazzetto Madonna
Location
San Stae Vaporetto Stop
The Palazzetto Madonna is a waterfront hotel that dates back to Renaissance times. The hotel's private garden is a favorite among the guest to relax and unwind after a day of sightseeing.
The hotel also offers a full American breakfast that can be enjoyed each morning. Upon arrival, guests are welcomed with a complimentary bottle of wine to enjoy on their own time. Each room is sophisticated and spacious with elegant décor and luxury bedding.
The Palazzetto Madonna is the perfect stay for honeymooners and small families that love to stay in style.
Hotel Canal Grande
Location
Ferrovia Vaporetto Stop
Hotel Canal Grande is a boutique hotel situated in a newly renovated 18th-century palace.
 The hotel is styled with Rocco-style décor, which gives a feeling of stepping back in time to when the building was first constructed. The hotel does offer a continental breakfast each morning for guests to enjoy. There is also a bar to have a drink and a terrace to relax on.
Hotel Canal Grande is the perfect stay for couples wanting to have a glimpse of the past.

Budget Hotels in Venice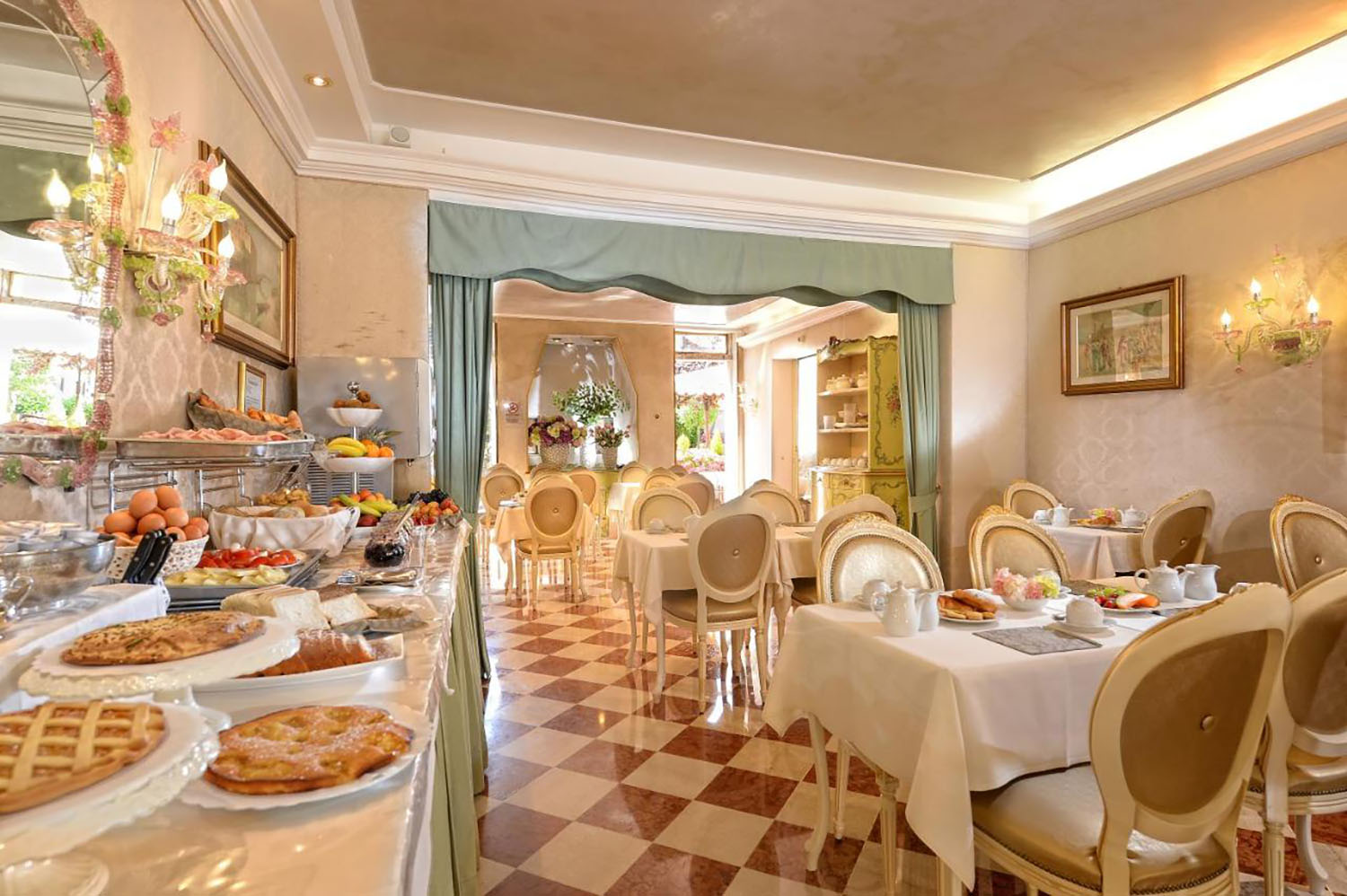 Hotel Olimpia Venice, BW Signature Collection
Location
Rio Delle Burchielle
Great For
Solo Travelers and Couples
Hotel Olimpia is centrally located in the historical center of Venice. The hotel is situated in a 16th-century building that has been renovated for modern comfort.
Guests spend some time in the hotel's private garden or enjoy a continental breakfast in the breakfast room that overlooks a canal.
Hotel Olimpia Venice is the perfect hotel for solo travelers and couples.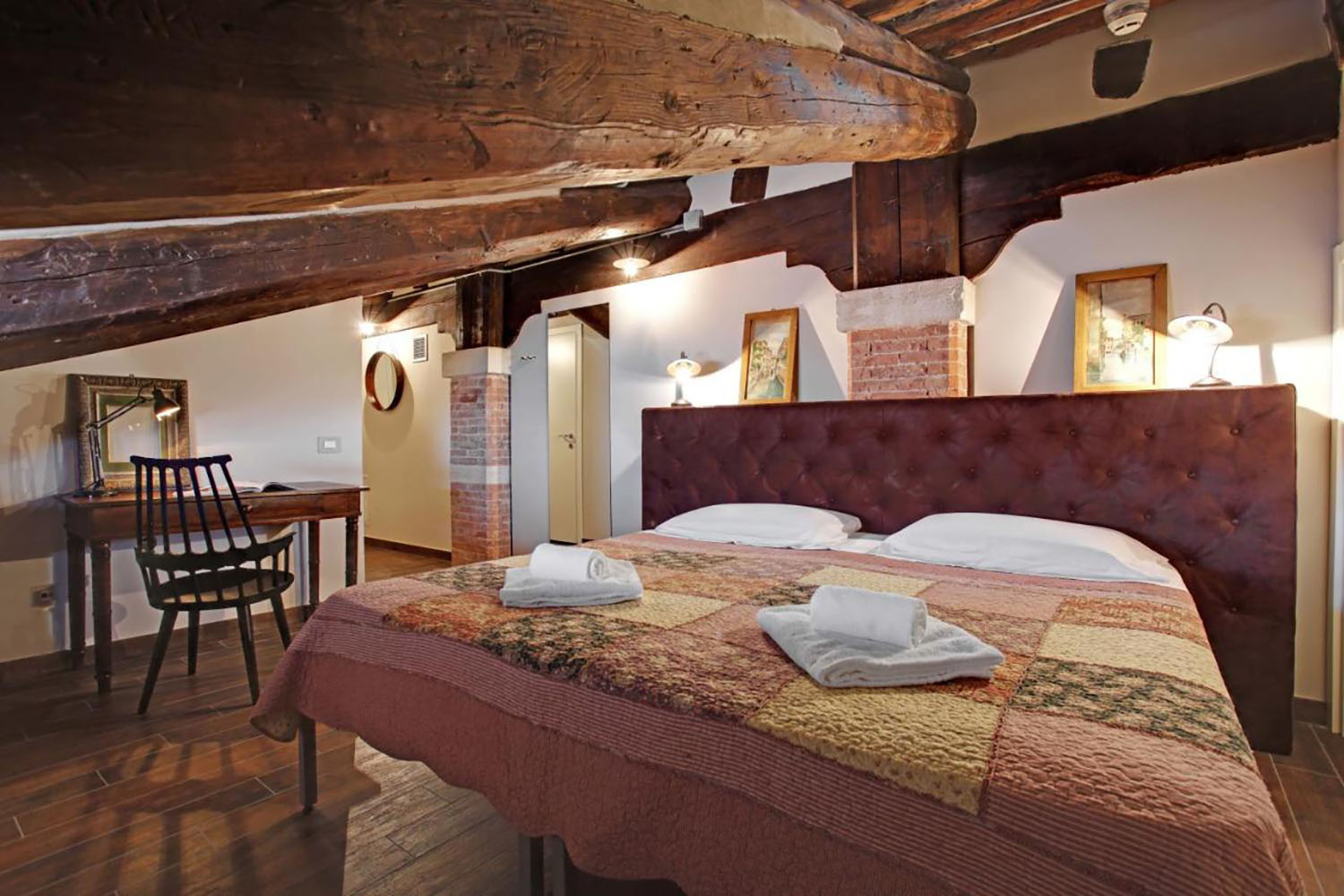 Generator Venice
Location
Fondamenta Zitelle
Great For
Solo Travelers or Large Girl Trips
Generator Venice is a hostel that offers both private and dormitory rooms. Generator Venice is located on Giudecca Island and is just a short water bus to Saint Mark's Square.
The accommodation is set in a 19th-century building that has been renovated with modern and hip décor. The property includes its own restaurant and bar, game room, and sitting area. Family with kids of all ages are welcome at the hotel.
Generator Venice is a perfect hotel in Venice for solo travelers or large girl trips.

Do you have a favorite hotel in Venice?