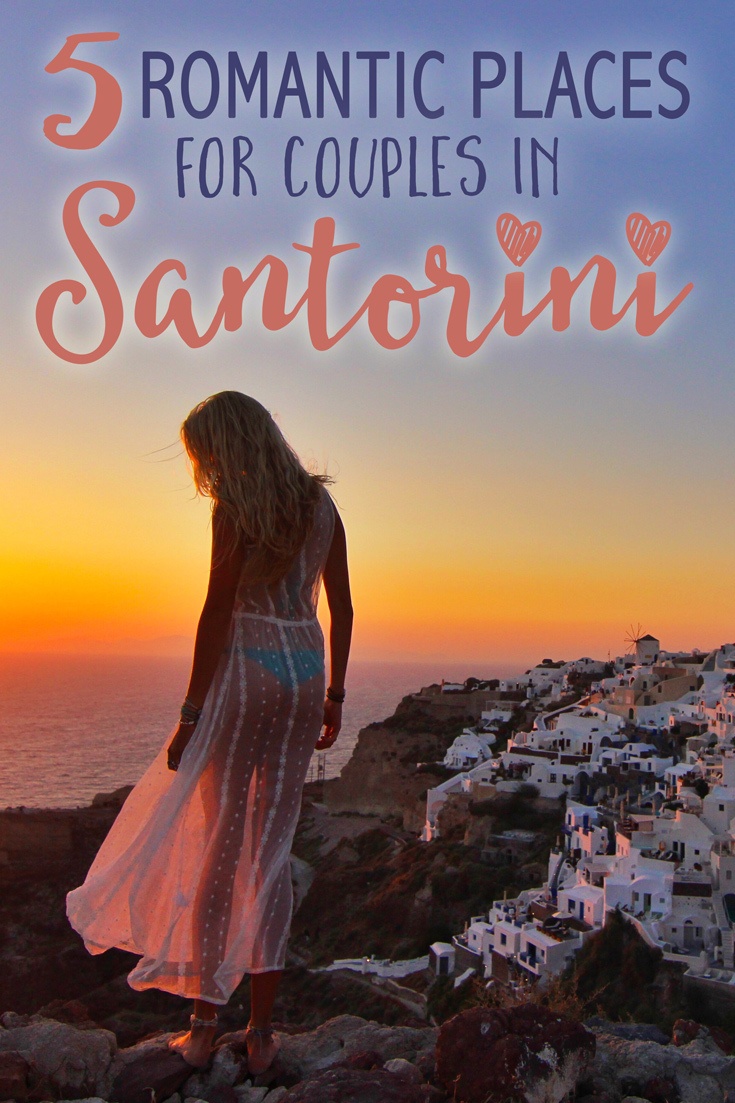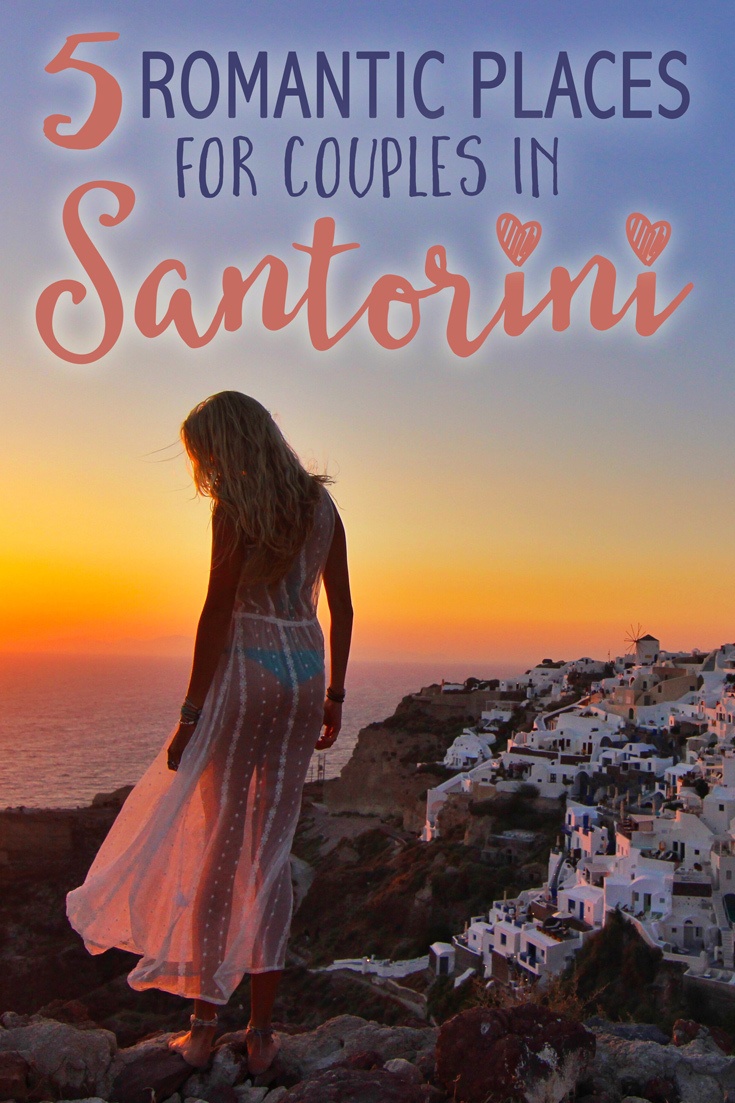 Santorini is essentially a honeymoon island that emanates romance regardless where you are on the island. Having explored the whole of the island, we thought we would share our favorite spots with y'all.
Here's the top romantic places for couples in Santorini!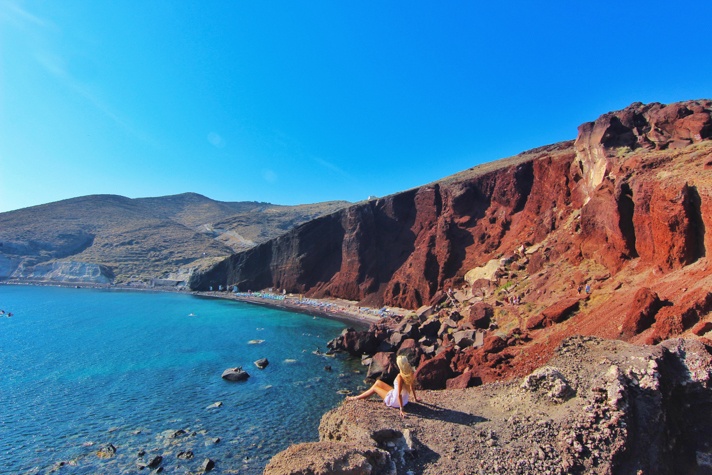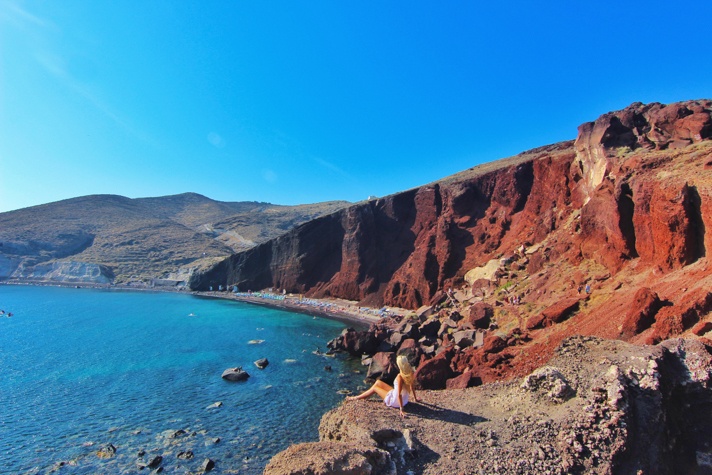 Akrotiri
Akrotiri is one of the most under-appreciated areas on the island of Santorini. Oia and Fira are much more common destinations for travelers, but we absolutely loved Akrotiri!
It's positioned on the southern tip of the island so you have an incredible view of the volcano and the entire west coast of Santorini. Hotels are cheaper and locals are incredibly friendly.
Check out Akrotiri while you're here for an awesome, romantic experience!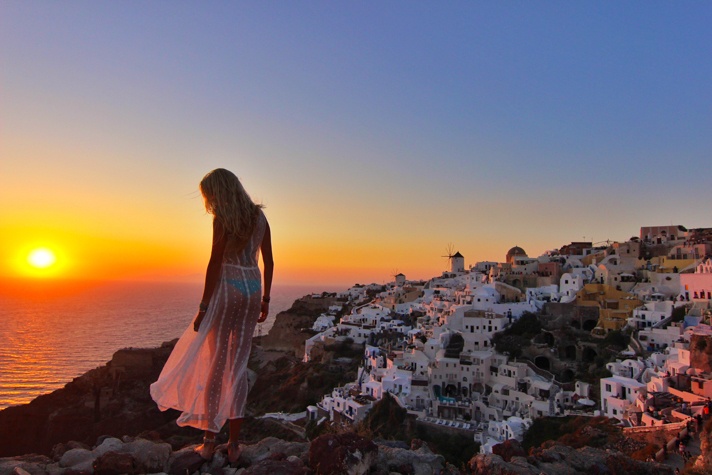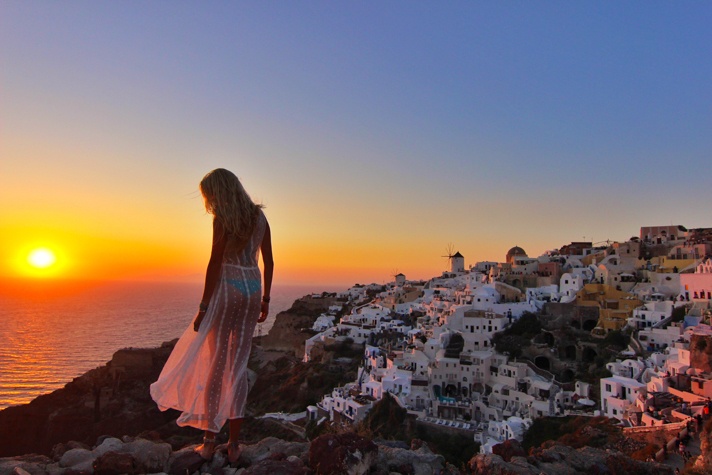 Oia for Sunset
When you see images of Santorini there is a fairly good chance that they were captured in Oia. Oia is the most famous town on the Island and is renowned for its gorgeous buildings, incredible panoramic views, delicious Greek food, and of course the famous sunset of Oia.
The famous sunset of Oia is arguably one of the most coveted parts of Santorini. Get to the edge of Oia and enjoy a romantic sunset with your partner.
Word of advice: get there early! It gets SUPER crowded around sunset.
It gets SUPER crowded in Oia around sunset. There are a number of spots you'll find at the northernmost part of Oia that give you a great view for sunset.
If you're struggling to find one, just look for where all the crowds are and you will be in the right spot. Then, adventure around and find a more private area for you and your partner to watch the sunset.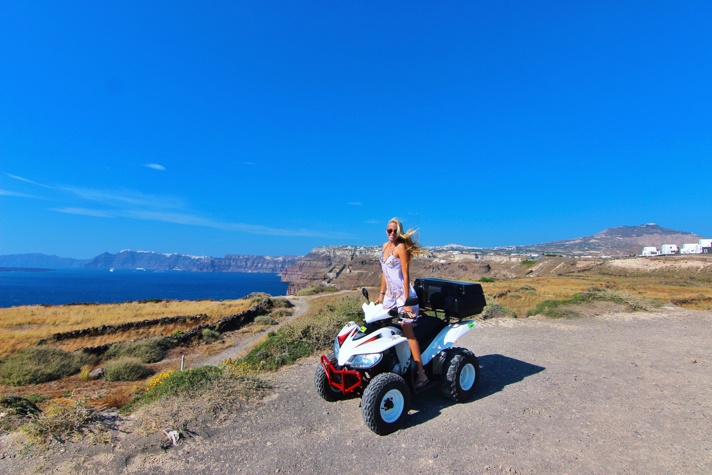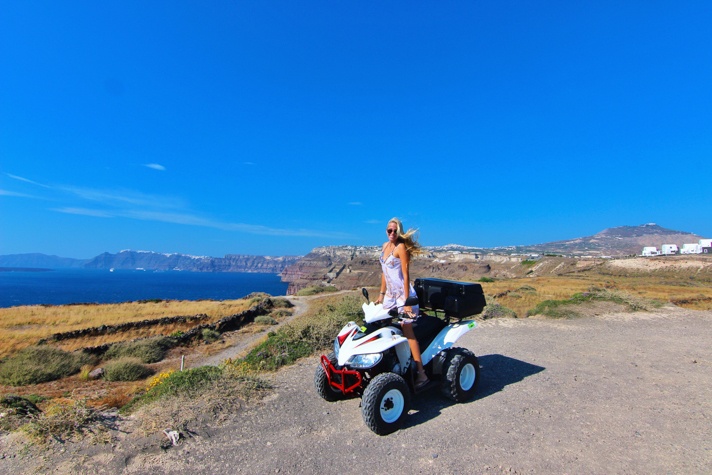 Red Beach
Have you ever seen a red sand beach? The famous Red Sand beach of Santorini is will blow your mind and definitely set the mood for you and your lover. The massive red cliff and red sand are nothing like you've ever seen in the world and the water is gorgeous!
Everything about our trip to Red Beach was like a dream. We rode in on our ATVs, parked, and then had to take a very short, walk/hike down to Red Beach. When you get to the lookout over the beach your jaw will most likely drop.
You can enjoy this view and perhaps have a quick picnic here, or you can head down to the beach with your partner and enjoy one of the most unique beaches in the world.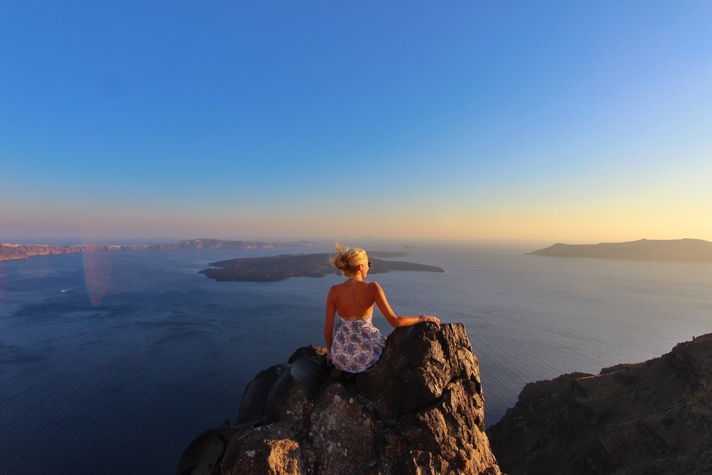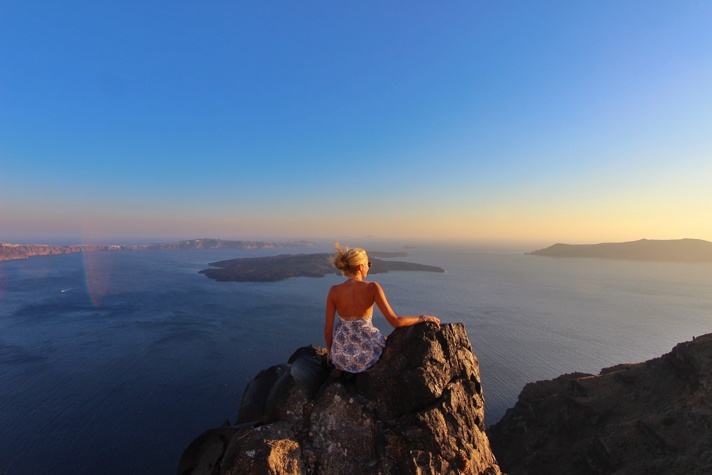 Imerovigli
Similar to Akrotiri, Imerovigli is a bit under appreciated. The town is a perfect sunset viewing destination, yet most travelers aren't familiar enough with the area to know that. Walk through the town and find a nice rooftop or lookout for the sunset while you enjoy an awesome view of the Caldera.
The local vibe here is awesome and the lack of a crowd makes the romance that much stronger.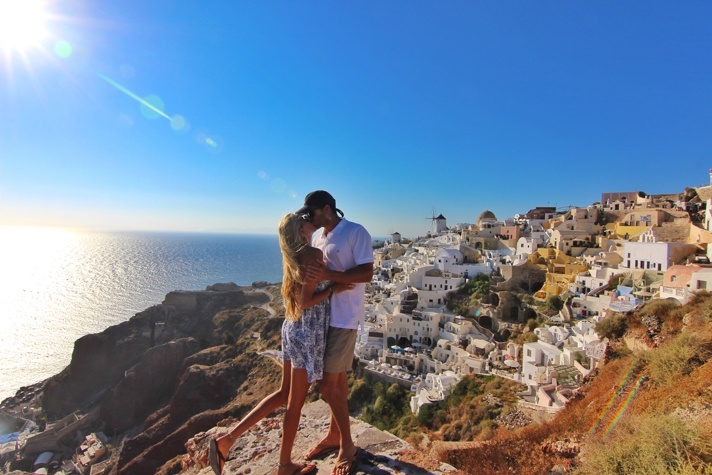 Hiking Trail Between Fira & Oia
Hiking isn't for everyone, but if you're a fan of hikes, you'll love the trail between Fira and Oia. This trail wraps up the west coast of Santorini, goes through Imerovigli, and offers hikers some of the best views on the island. We hiked it in high season and it wasn't crowded at all!
So you'll also enjoy some peace and quiet.
Depending on your pace (and of course how often you stop to take pictures and soak in the views) you could expect to take about 4 hours for the hike. If we remember right, we did it in about 2.5 hours, but then again, we hike on an almost weekly basis.