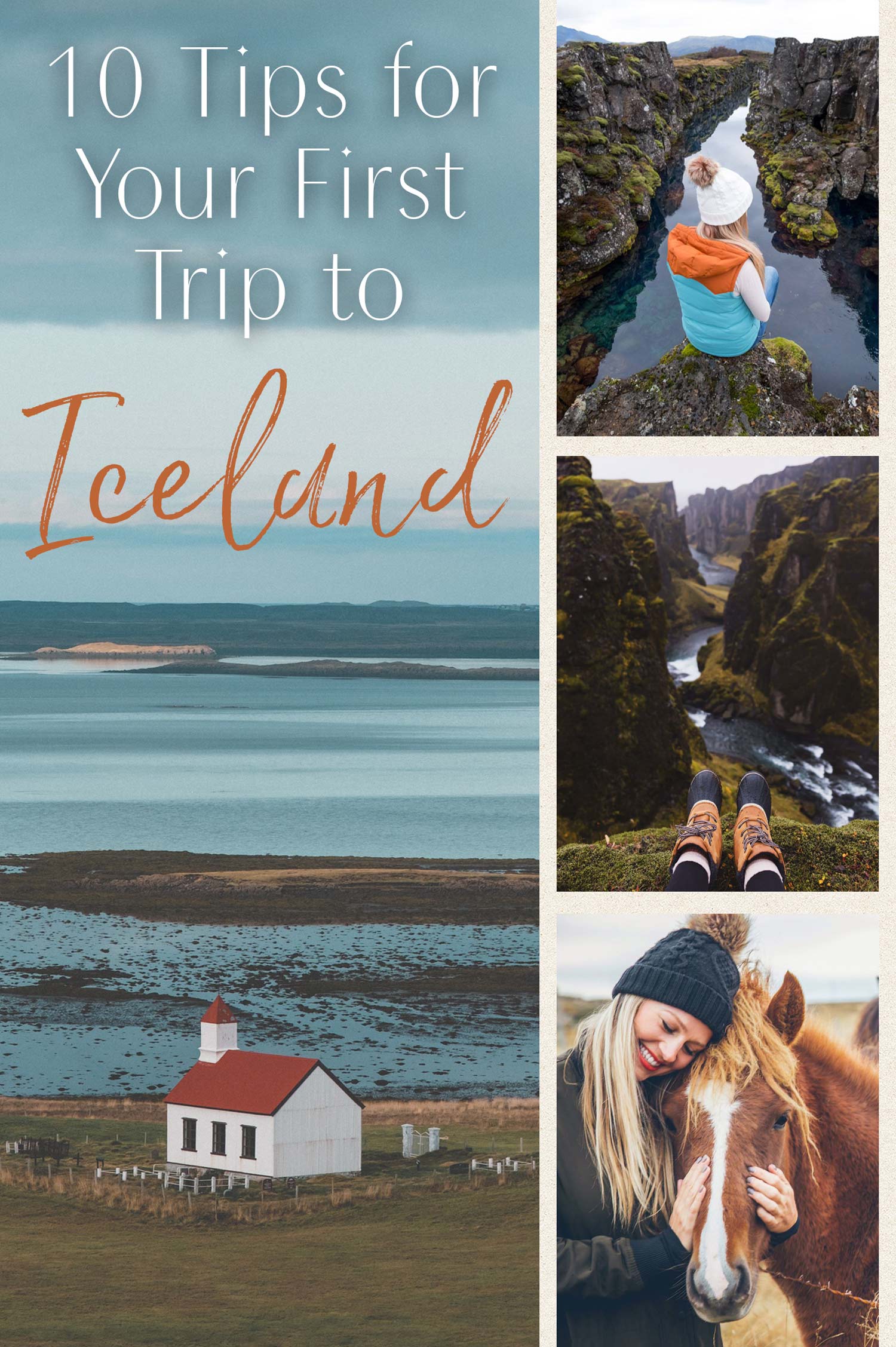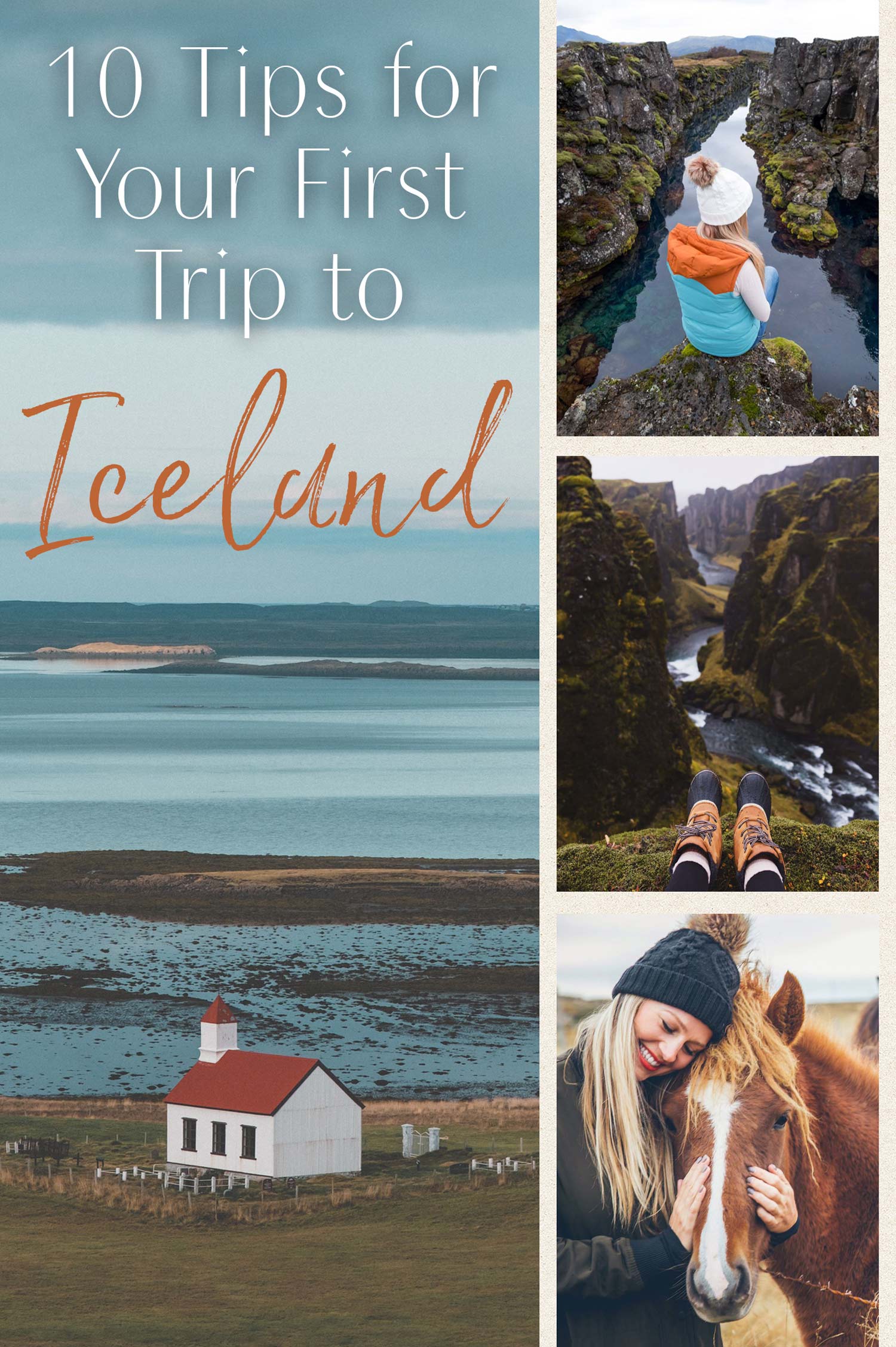 It's no secret that Iceland is one of my favorite destinations. Home to incredible landscapes, a low crime rate, and an endless list of adventurous things to do, Iceland is perfect for seasoned, first-time, and solo travelers.
Whether it's diving in the Silfra Fissure, climbing glaciers, or road-tripping around the Ring Road in Iceland, there's always something new and exciting to discover! But, before you book your tickets and pack your bags, there are a few important things you need to know.
Here are my 10 tips for your first trip to Iceland!

*European Travel Alert*
Starting sometime around November 2023, US travelers between 18-70 years old will need to fill out an ETIAS visa-waiver form prior to their trip, and pay a €7 ($7.25) entry fee, to travel to European countries within the Schengen Area. It's a quick form, and you will most likely receive instant approval—but it's important to plan and submit ahead. Your ETIAS travel authorization is valid for three years or until your passport expires, whichever comes first.

Use Your Card Instead of Cash
Icelanders tend to pay for everything using credit or debit cards so you don't need to worry about carrying cash on you.  I would recommend a travel credit card with zero foreign transaction fees as well as a debit card so you can withdraw money from ATMs and pay for any cash purchases that arise.
HELPFUL TIP: If you have been looking to get a travel reward credit card, I recommend applying for one before a big trip or purchase. Some of the biggest benefits are earning points to use for free flights and hotels. Plus, many cards offer additional points when making travel-related purchases. Some cards also offer travel protection when you pay for a trip with the card.
My personal favorite is the Chase Sapphire Reserve (for frequent travelers) or the Chase Sapphire Preferred (if you're just starting out)! Check out my favorite travel reward credit cards!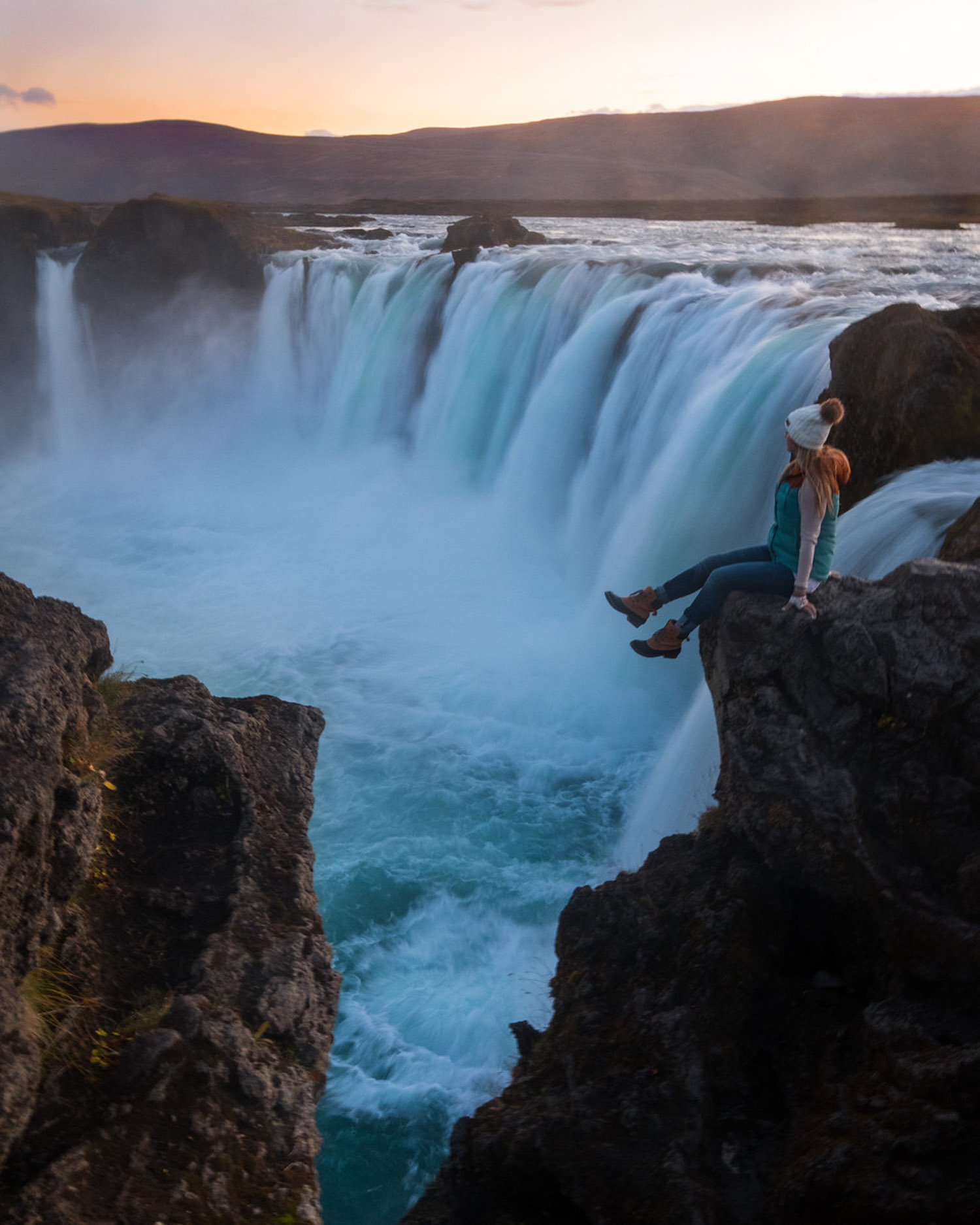 Goðafoss Waterfall
You Don't Need to Tip
You don't need to tip in Iceland. It's not expected by staff at hotels, restaurants, or taxi drivers. Instead, you'll find that most of your bills will already include a gratuity or service charge.

Explore Iceland at Night
If you're visiting Iceland in the summer months, you'll have longer days to explore the country. In June, the sun sets as late as midnight and rises again around 3 am!
While this might mess with your internal clock at first, it means that you can easily avoid the crowds of other tourists by going to top attractions in the evening. Plus, you'll also be able to pack more into your itinerary!
The only downside is that you won't be able to see the Northern Lights during summer months. If this is something you're dying to see, plan your trip between October and March!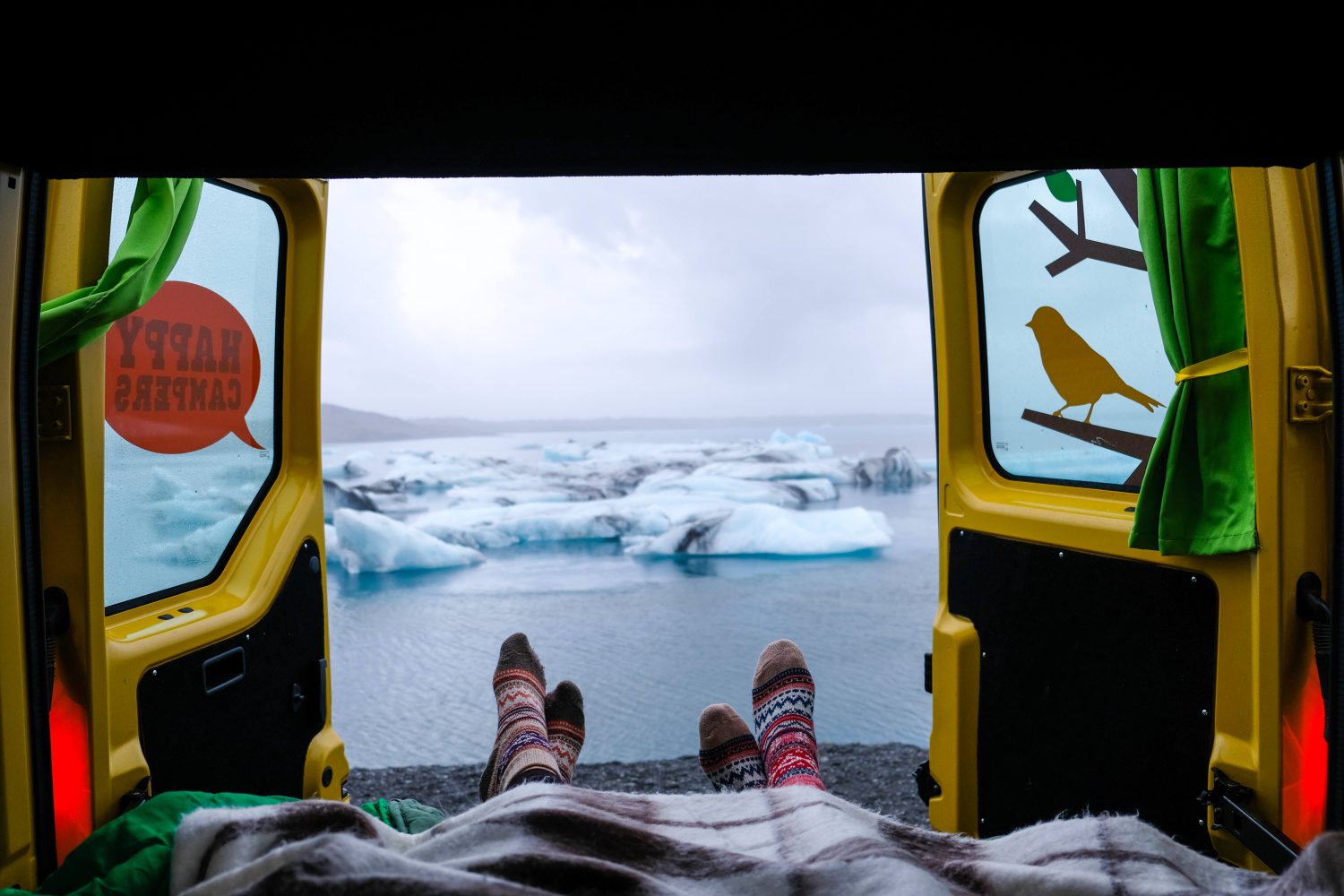 Jökulsárlón Glacier Lagoon
How to Get Around Iceland
Campervan
If you're planning to explore the whole island, I highly recommend hiring a campervan in Iceland! You'll save money on accommodation, and it's the best way to explore the country's famous Ring Road!
Rent a Car
In the warmer seasons, you can rent a normal car in Iceland and still plan a road trip around the country. Keep in mind that although there are a lot of car rental companies in Reykjavik, the cars book out quickly, especially the cheaper options.
Helpful Tip: Most cars in Iceland have manual transmission so, if you need an automatic, be sure to book well in advance! There are limited quantities.
Tours
If you'd rather have someone else handle all the logistics for your trip to Iceland, book a spot on an organized tour. My favorite tour company for day trips is Arctic Adventures. You can base yourself in Reykjavik and join a variety of small group day tours.
Explore Iceland's many glaciers and lava caves, chase the Northern Lights or dive the Silfra Fissure!

Pack for All Kinds of Weather
It doesn't matter if you're visiting Iceland in the spring, summer, autumn or winter, the island's weather is always unpredictable. Good boots and thermal leggings were lifesavers for me on both my trips to Iceland.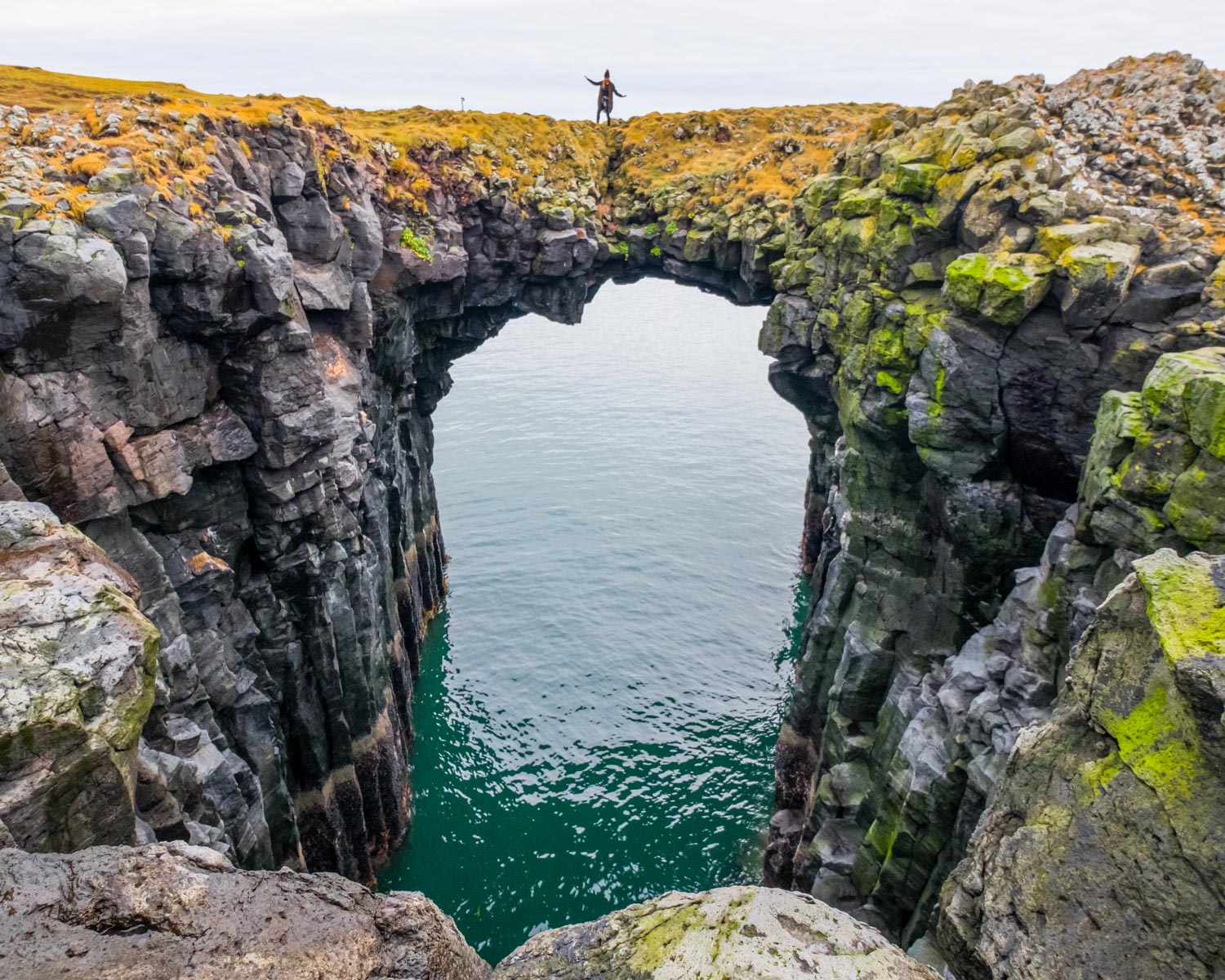 Arnarstapi
Iceland is Not a Cheap Destination
Iceland is one of the most expensive destinations in Europe. If you're planning a trip on a shoe-string, you're going to end up spending a lot more on basics like food, gas, and accommodation.
Avoid any surprises by researching how much everything is going to cost and overestimating how much money you'll need.

English is Widely Spoken
While the main language in Iceland is Icelandic, pretty much everyone speaks English. You'll be able to find English speakers in the touristy areas. However, good luck trying to read and pronounce and local language! It's one of the trickiest languages I've encountered in all my travels!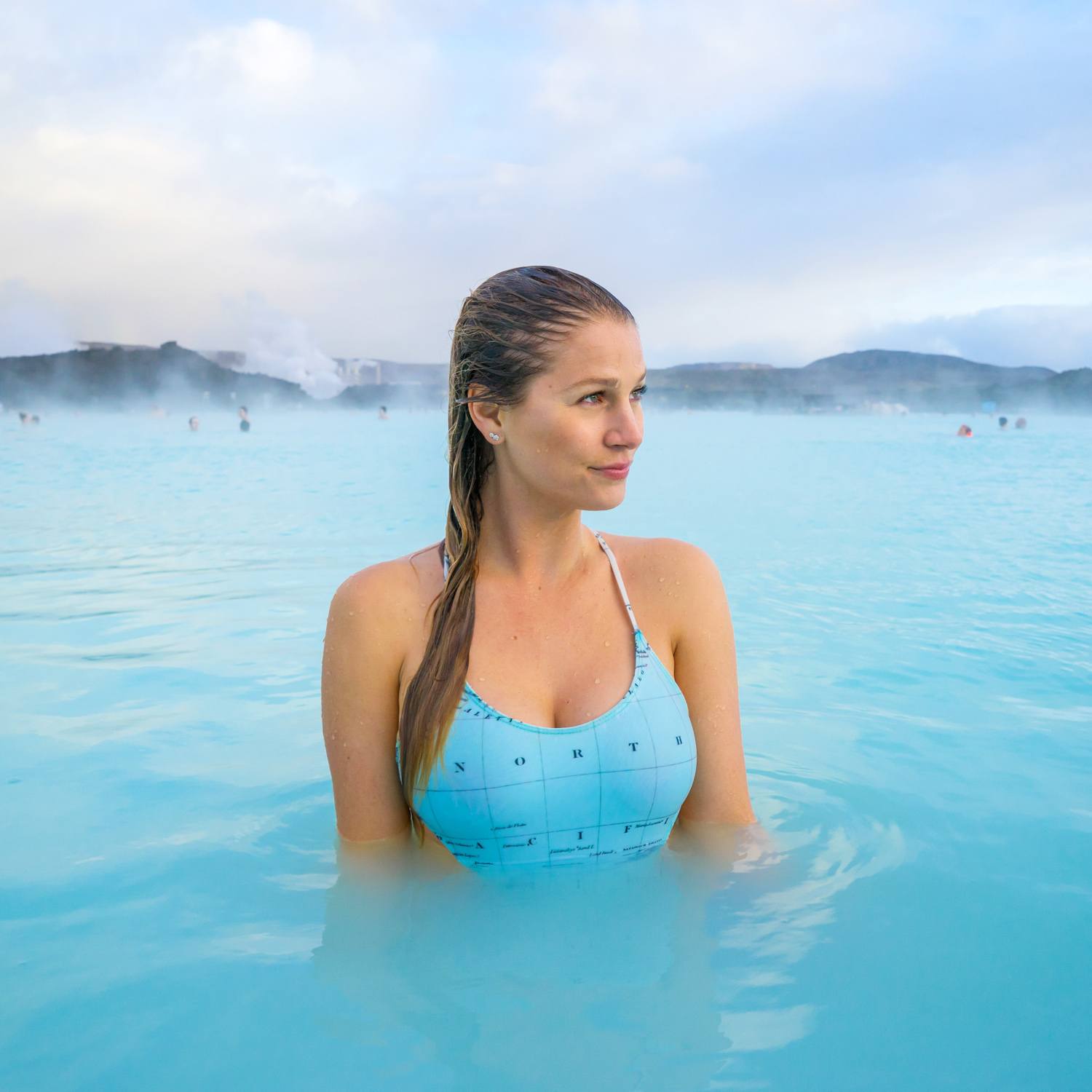 The Blue Lagoon
Visit the Blue Lagoon First or Last
The Blue Lagoon in Iceland is a geothermal spa and is one of the country's top destinations. It's beautiful blue waters, and mineral-rich clay attract thousands of people each year.
If you want to go, I suggest leaving it for the end of your trip. The Blue Lagoon is super close to the airport, making it an easy pit stop before catching your flight home. The even have luggage storage and airport shuttles! You'll get time to really soak in the therapeutic elements of the lagoon after an adventurous trip and before boarding a long flight.

Iceland is an Excellent Stop-Over Destination
One of the best things about traveling to Iceland is that you can see so much in just a couple of days. It's easy to add Iceland as a stop-over destination from the U.S. and explore the country before you head to your final destination in Europe.
Plus, if you fly with Iceland Air, you can get a free stopover between North America and Iceland!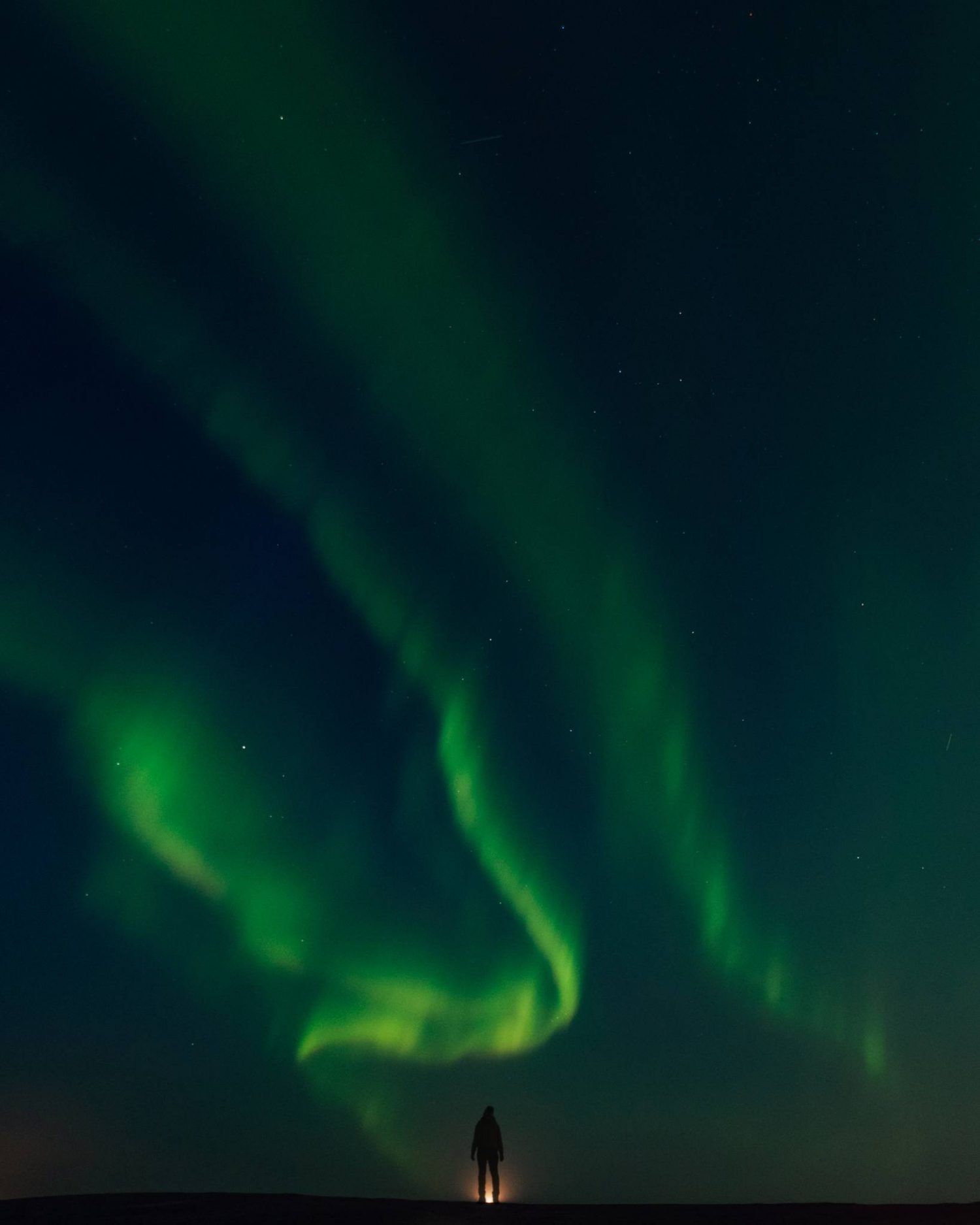 Northern Lights near Goðafoss
Choose the Right Season
When planning your trip, you need to decide what you want to see to figure out the best time to travel to Iceland. While the summer months mean warmer temperatures and fewer road closures, you'll have to deal with large crowds and higher prices.
If you're wanting to see the Northern Lights in Iceland, the icy winter months are your best chance of seeing the natural phenomena. But, the downside is that most of the roads are closed, making it hard to get around.
In my opinion, October is the best month to visit Iceland. I experienced all four seasons in one day and I was lucky enough to see the Northern Lights!
Helpful Tip: Do not base your entire trip on seeing the Aurora. It's SUPER elusive and Iceland actually isn't the best place to see the lights. It's easier to see from the Swedish Lapland and even Canada. So, be prepared to NOT see them and consider it a lucky surprise if you do!

Overall
Iceland is an incredible destination for adventurous and first-time solo female travelers! While it does require a little bit more planning and a bigger budget, you won't regret exploring the Land of Fire and Ice!

Do you have any tips for travelers going to Iceland for the first time? Let me know in the comments below!