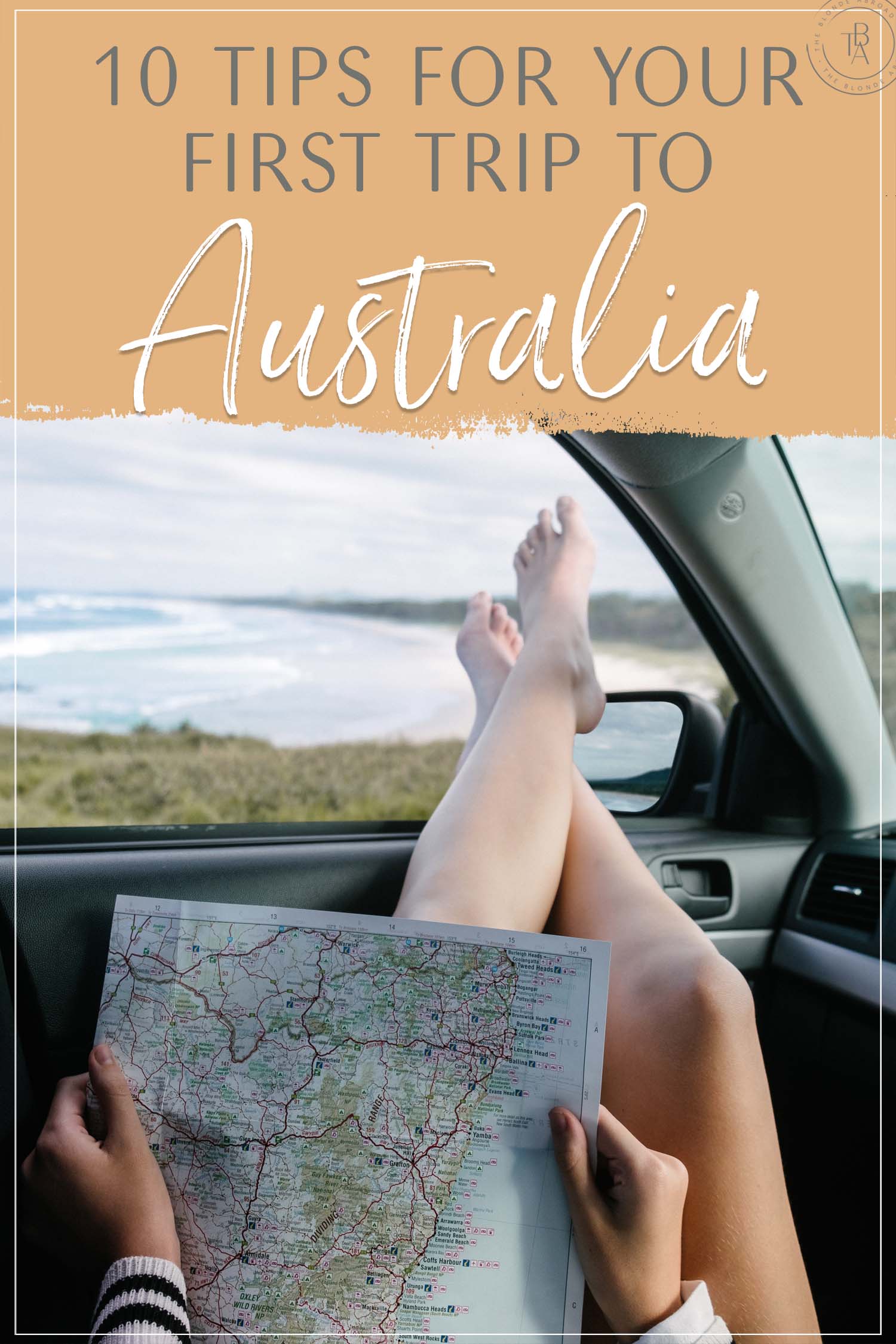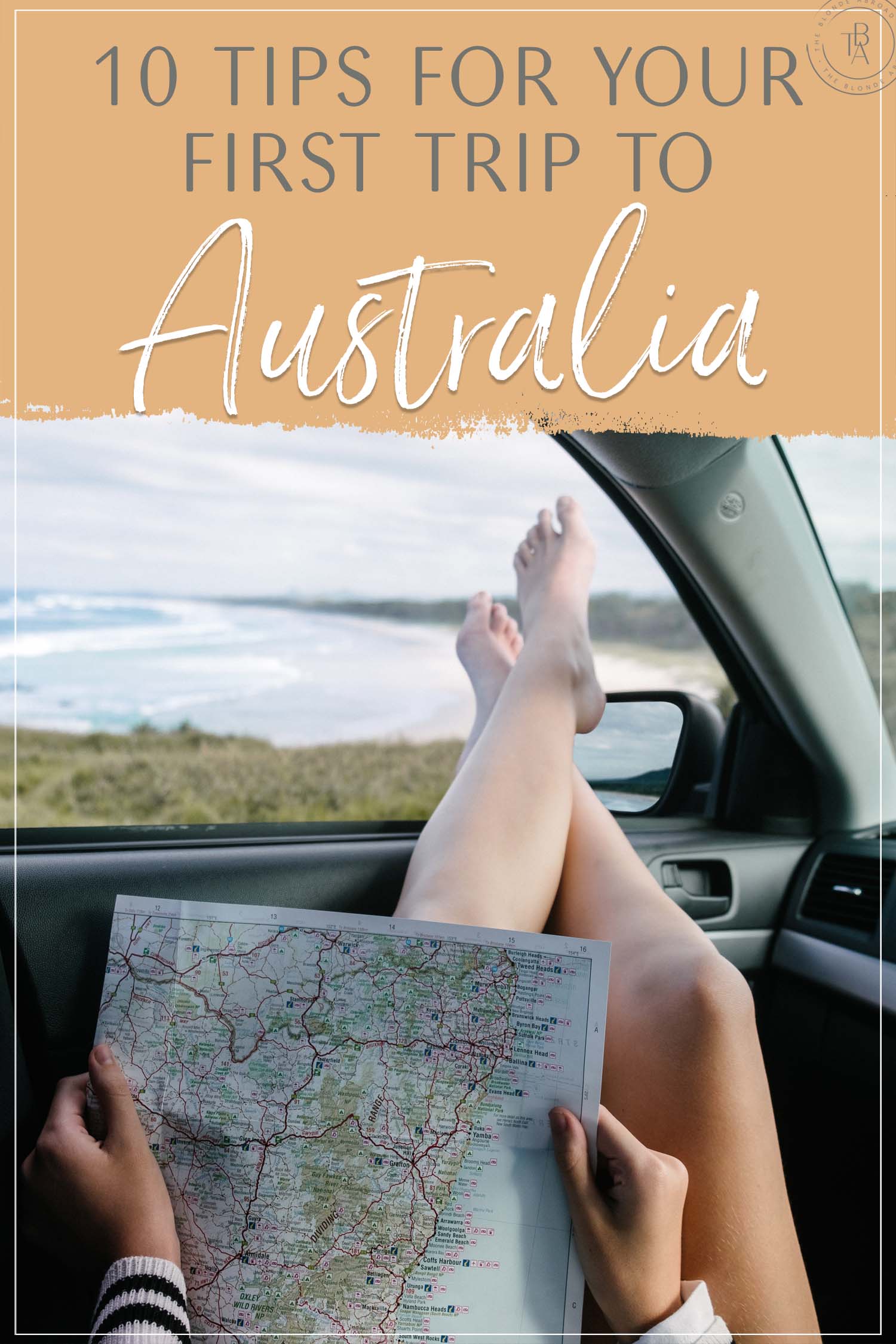 Australia is the birthplace of The Blonde Abroad and it'll always hold a special place in my heart (I came up with the concept of this very blog while sitting at a cafe near Sydney Harbour!).
When I first left the corporate world in search of something else, my first stop was Australia. I spent nearly two months living on the East coast of Oz and I couldn't get enough! 
The country has a beauty and diversity unlike anywhere else—there's the cool coastal city of Sydney, the street-art-saturated hub of Melbourne, and all the gorgeous environments in between.
From the otherworldly landscapes to the animals to the scuba diving spots…and don't even get me started on the food—Australia definitely deserves a spot on your bucket list. Ready for an adventure of a lifetime down under?
Here are my top tips for your first trip to Australia!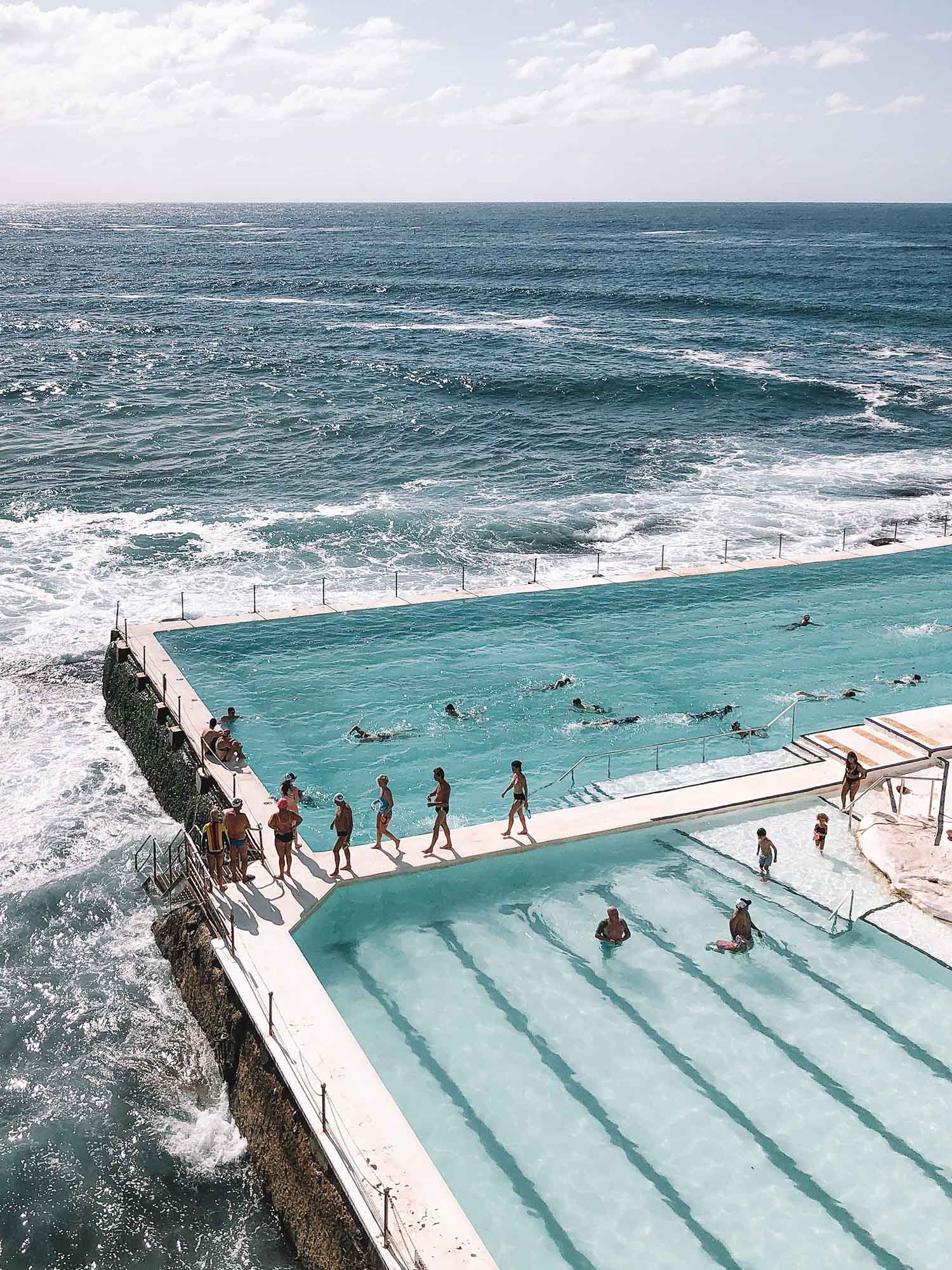 Bondi Beach, Sydney
Take Sunscreen Seriously
Did you know Australia has the highest rate of skin cancer in the world?
The sun is much stronger in Australia and it needs to be properly respected. This means regularly applying sunscreen, wearing sunglasses, and protective clothing, as well as a hat during midday. You will even see little kids running around daycare slathered in sunblock and donning (the cutest) bucket hats.
Take your skincare seriously!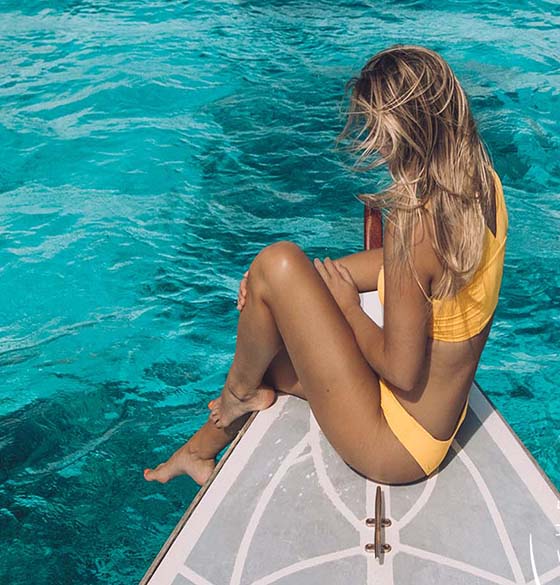 While wearing sunscreen is extremely important to protect your skin, did you know that it can cause damage to our planet's reefs?
Read More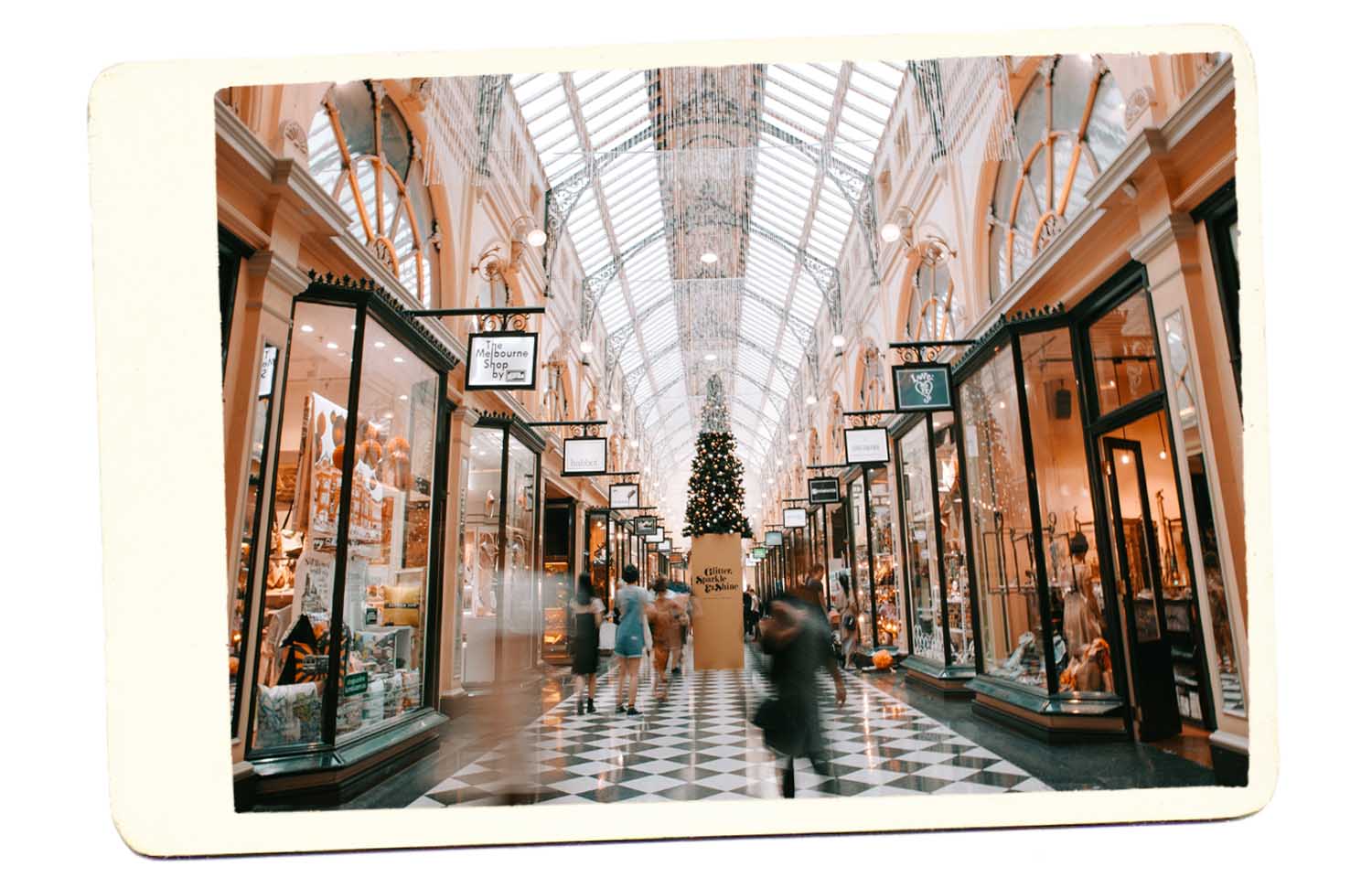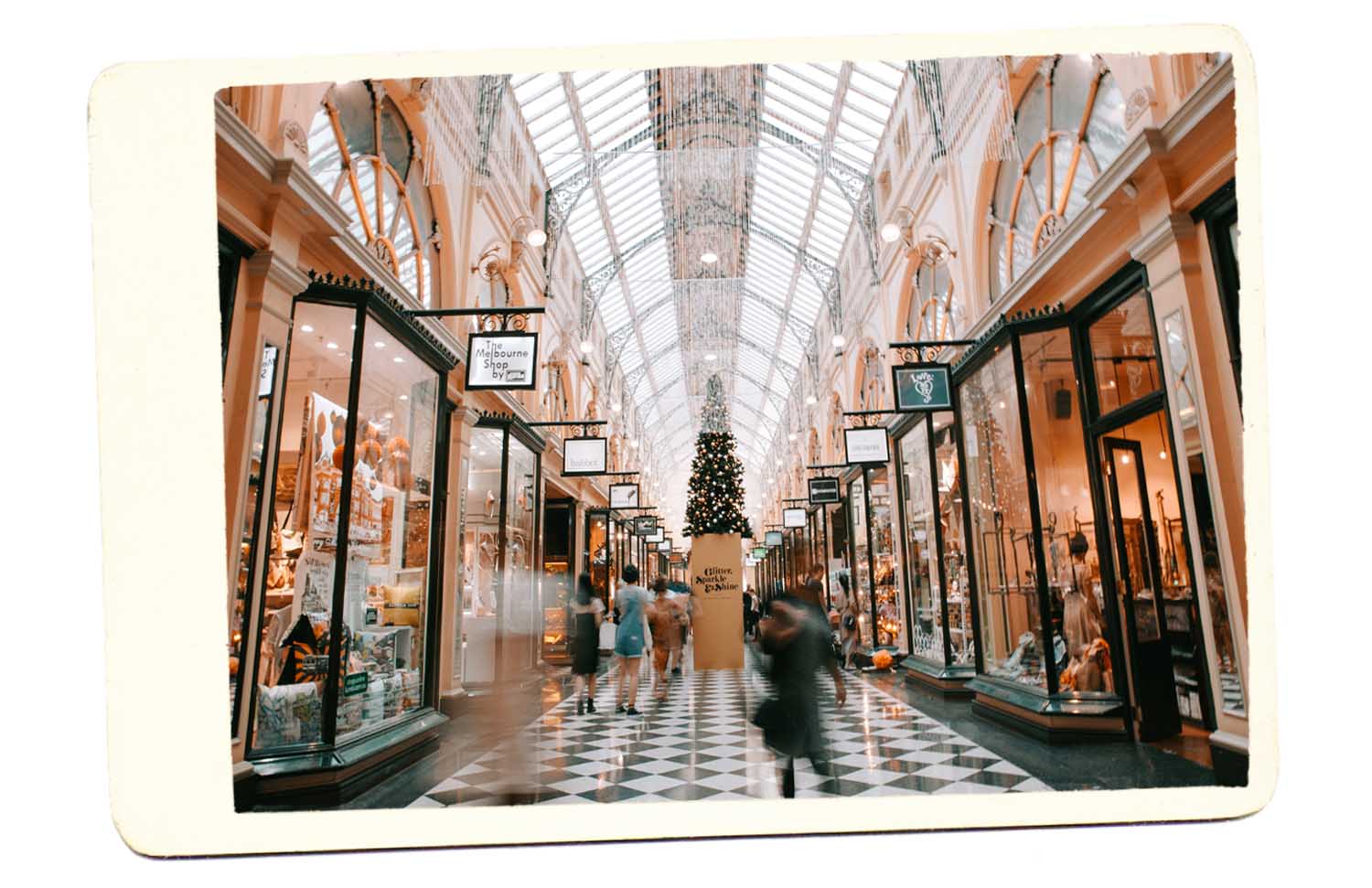 Seasons are Reversed
If you are coming from the Northern Hemisphere, be sure to keep in mind that the seasons are reversed. In Australia, like the rest of southern Africa and most of South America, Christmas actually falls at the hottest time of the year.
It can be a bit confusing when you read tips from locals because they will refer to the months of December through February as summer. Keep this in mind when you're planning for the weather as well!

Plugs are Different
The plugs in Australia are type I (230V/ 50HZ)...
which are the same as those in China. I would highly recommend buying a universal adapter with surge protection. Getting a one-in-one saves a lot of trouble. It just works everywhere for everything so you don't have to worry about bringing the right adapter.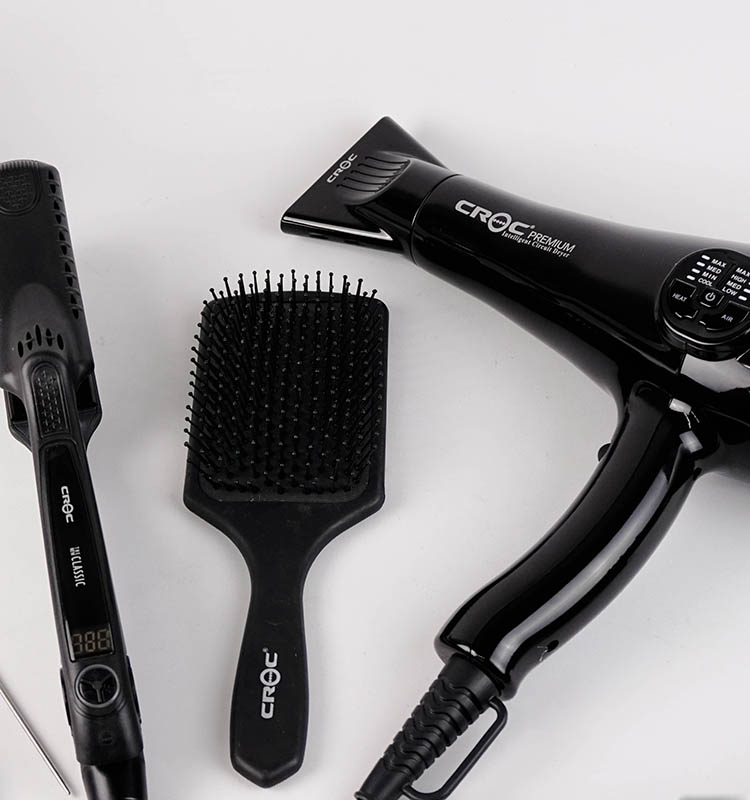 Helpful Tip:
It's essential to be aware of the difference between adapters and converters. If you're using a hair dryer or any other styling tools, be sure to use a converter. Getting 220V into a 100V American heat styler can destroy it.

Stay Safe
I am not talking about pickpockets!
In Australia, it is the critters with more than two legs you have got to watch out for! Australia is actually one of the safest places in the world, but there are a lot of poisonous spiders…and snakes, and jellyfish.
If you're out bushwalking (what Aussies call hiking), make sure to keep an eye out for Jack Jumpers (venomous ants)!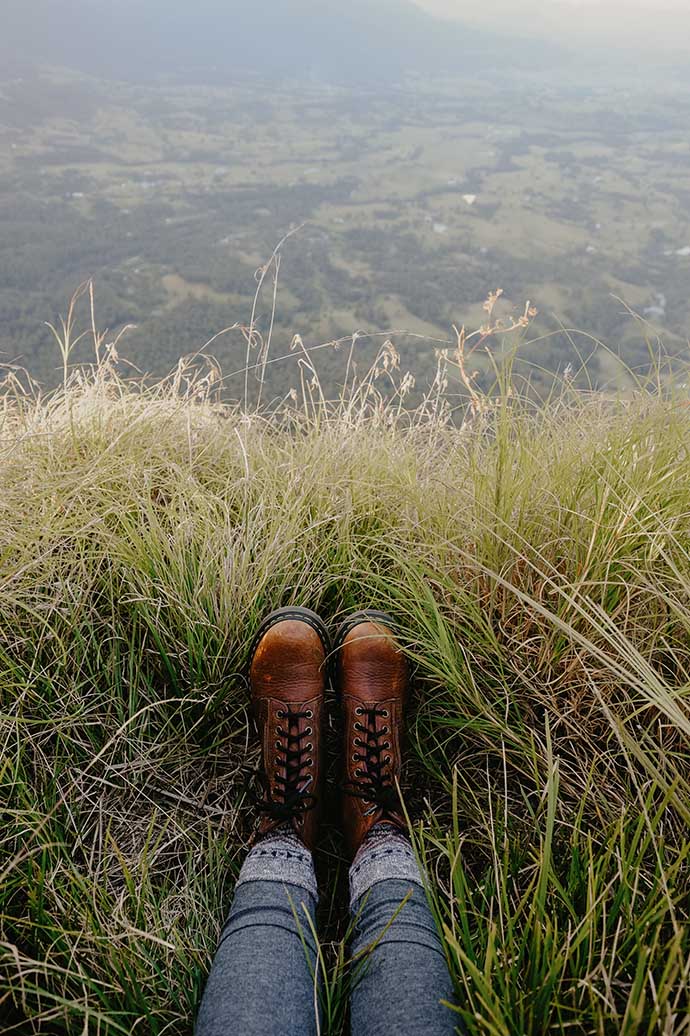 Melbourne is a Must
When you open a map and lay your eye over the incredible expanse of Australia, the sheer size of it is overwhelming. As an Aussie newbie, the options seemed endless and it's not easy to know where to go.
After exploring the better part of the country, I fell head over heels for Melbourne.
A dream for foodies and street art lovers, Melbourne is a dynamic city. Join a walking tour for your first day then explore solo! It may feel a bit counterintuitive but wandering down a dark alley at night is actually the best way to find the swankiest spots in Melbourne.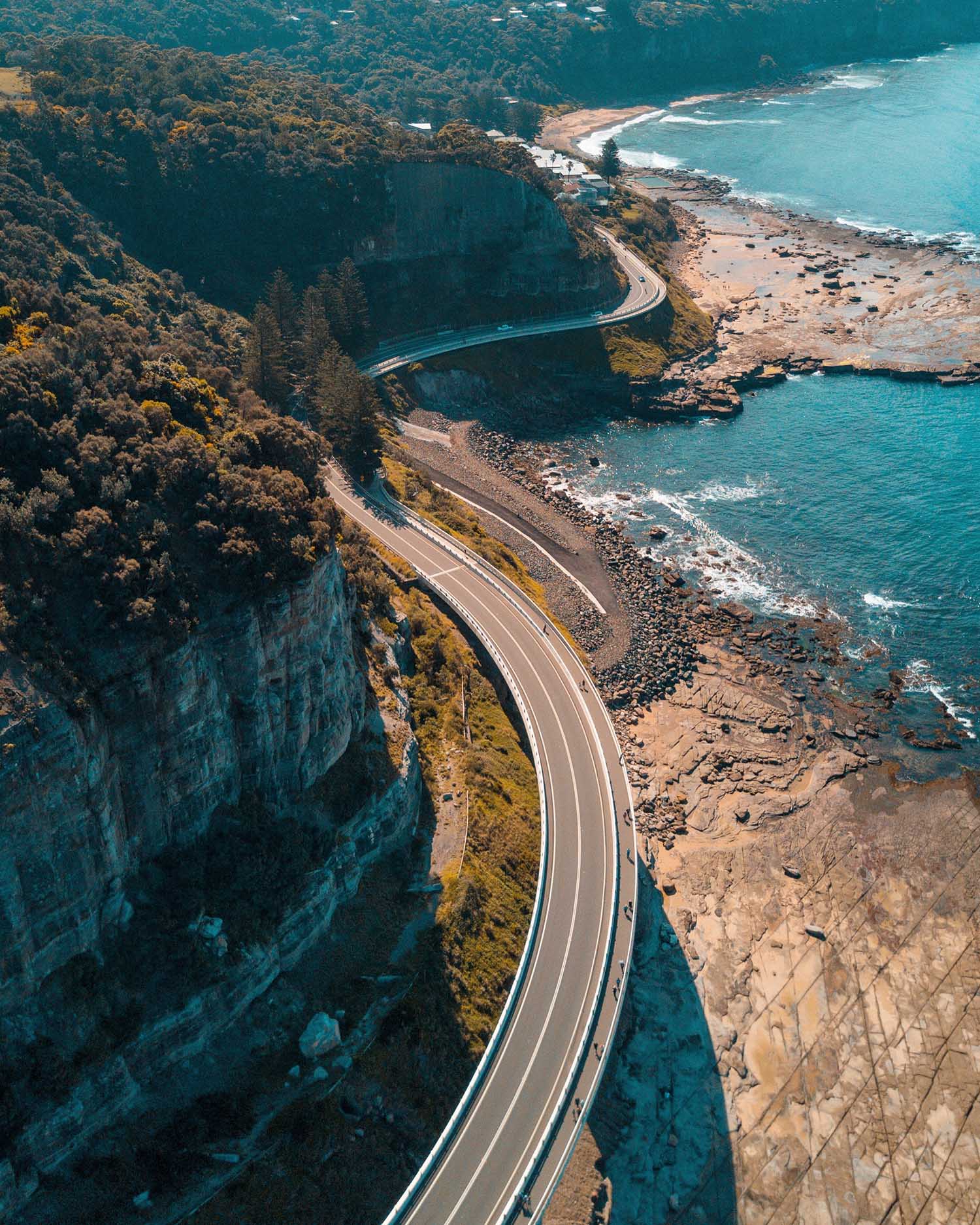 Sea Cliff Bridge, New South Wales
Rent a Car
You do have to drive on the other side of the road, but it's SO worth it! A lot of rental agencies will offer both manual and automatic cars, so you don't have to worry too much if you don't know how to drive a stick. Australia is a massive country and a vehicle is a necessity if you want to see it all.
If you have time, rent a van and plan a road trip.
Explore the Great Ocean Road, the Gold Coast, the Great Barrier Reef, then venture to the Outback. Be sure to make time for the wine country of Adelaide then end with a city break in Sydney. While it was Melbourne that really stole my heart, the coast of Sydney had that certain San Diego charm I adore.
It is best to drive during the day.
Try to avoid driving at night—especially at dusk and dawn—as this is when crepuscular animals come out foraging for food. Roadkill is a HUGE issue in Australia and accounts for the loss of so many critters. Your trip will be more relaxed if you can stick to driving during the day.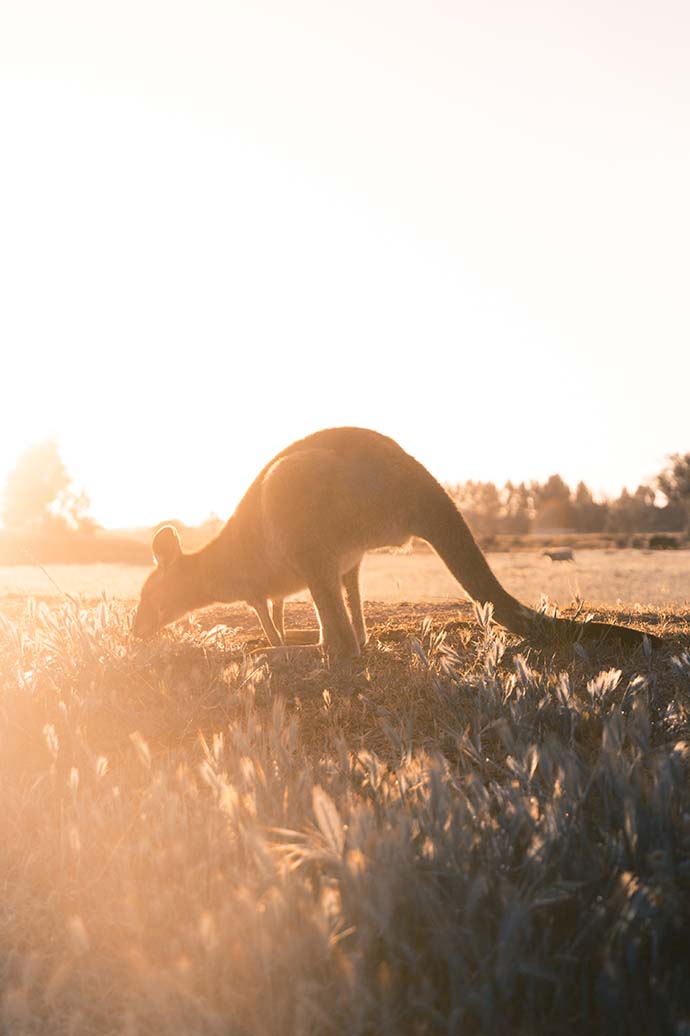 No Need to Tip
Just say thanks!
Did you know the minimum wage is $18.93 AUD per hour (about $13 USD)? Unlike the US where servers depend on tips, Aussie workers make a standard hourly wage and don't expect tips.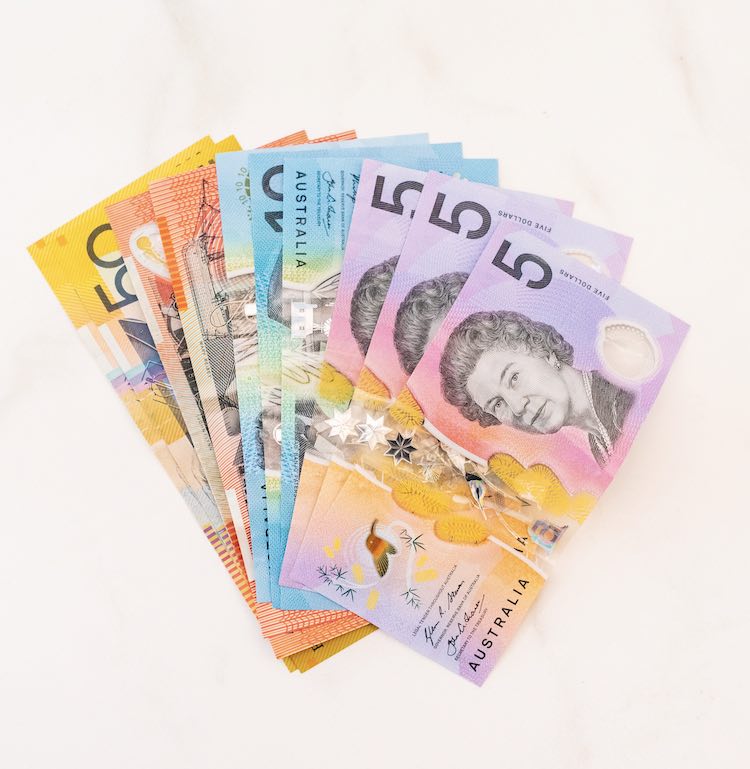 Explore Tasmania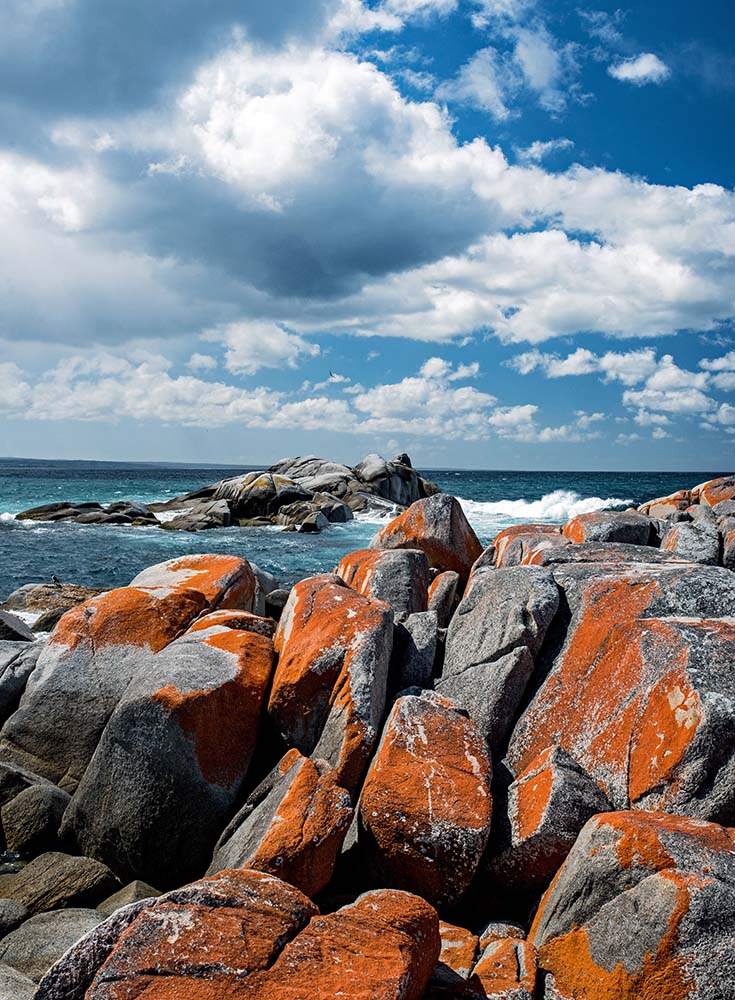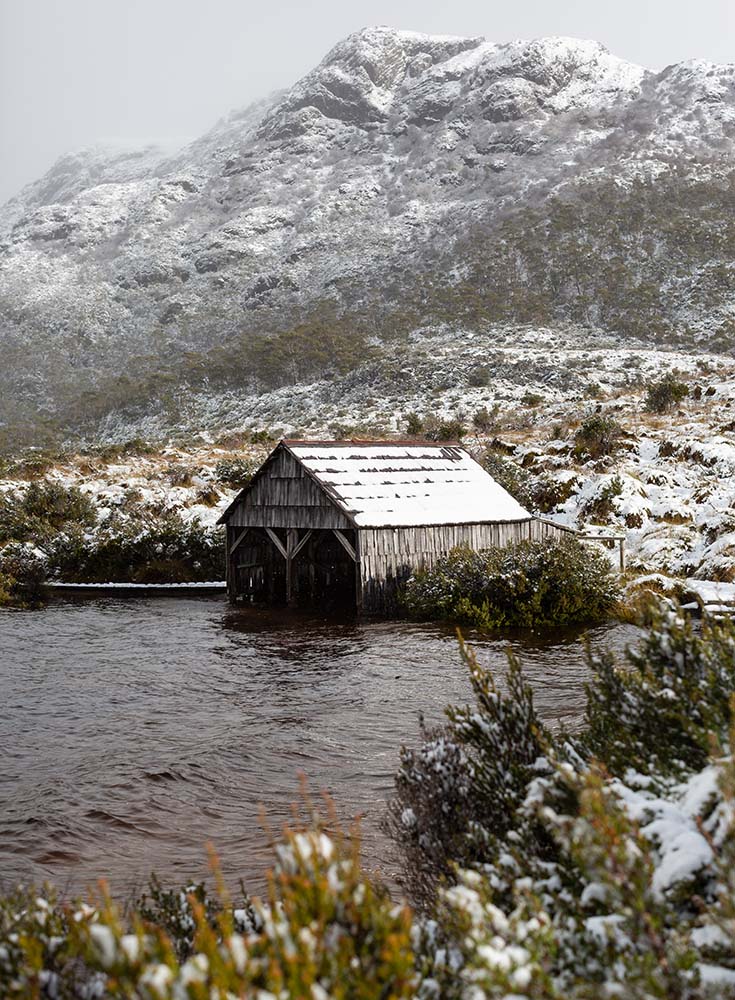 If you have time to go even further afield, get over to Tasmania. The charming town of Hobart is a hidden treasure and sometimes you can even catch a glimpse of the Southern Lights (Aurora Australis)! This Smithsonian guide to the Southern Lights is full of great info!
Helpful Tip:
If you're visiting on a Saturday, make sure to check out Salamanca Market—one of Australia's largest and most vibrant outdoor markets.

Purchase a SIM Card
Getting a SIM card will make your time in Australia much easier. The cards are cheap (you can often find them for around $2) and you can get a simple data plan for a low cost.
Generally speaking, Optus or Amaysim are good options for urban coverage. If you are going to be traveling away from the metro areas, Telstra offers wider coverage at a slightly higher price.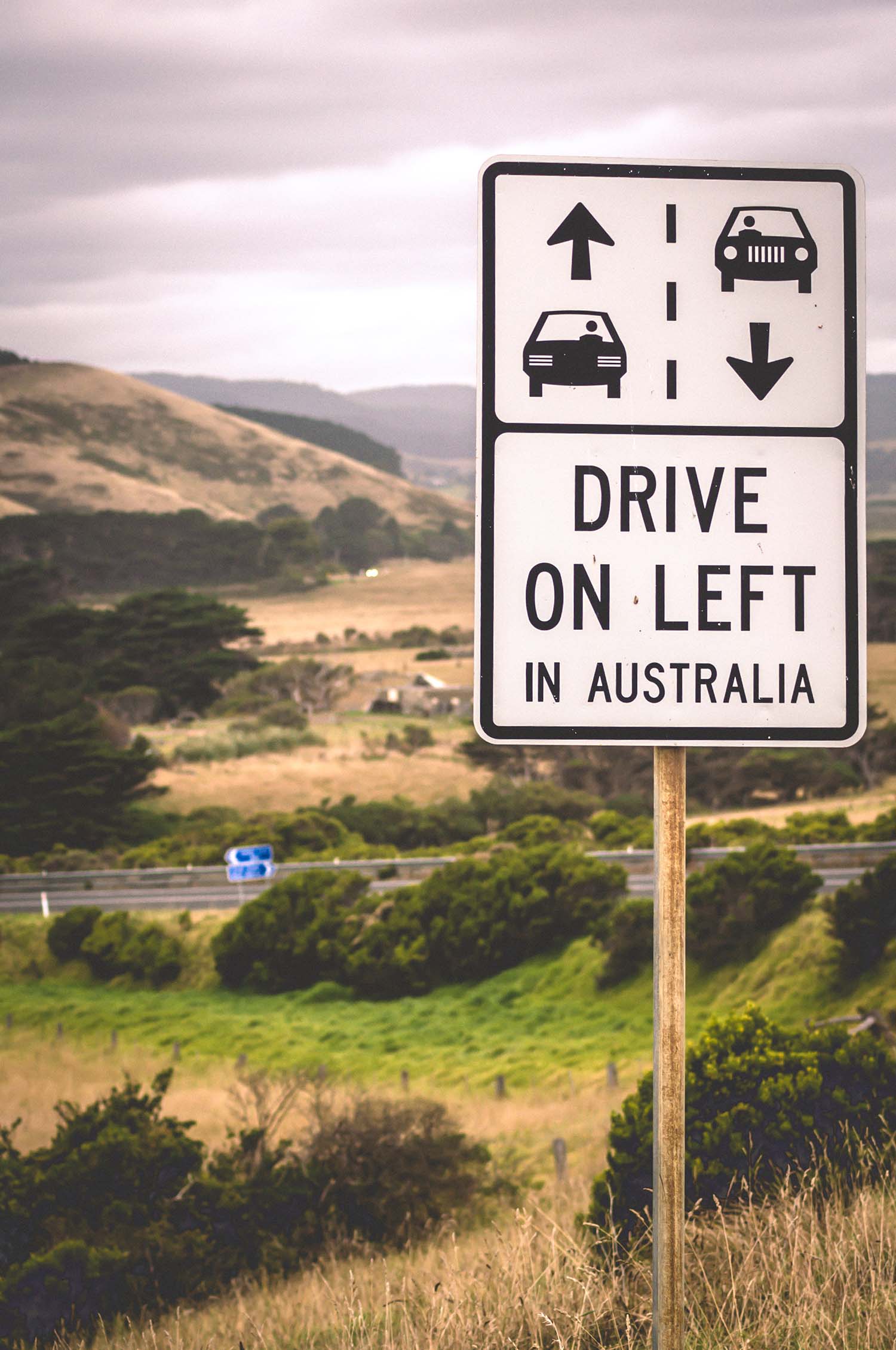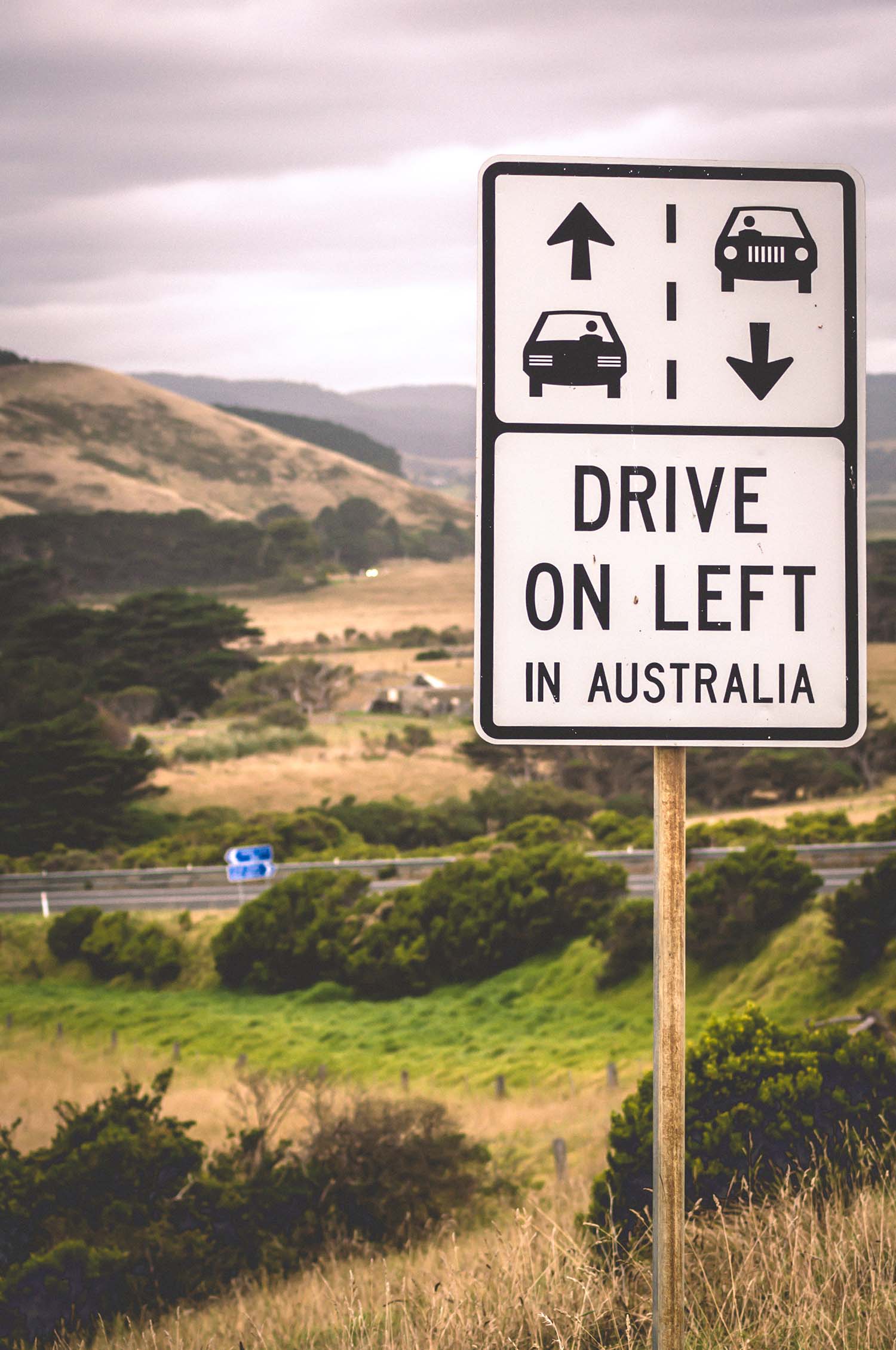 Stay Left
Just like Aussie driving, when you're walking down under, stay to the left. It keeps the flow of foot traffic moving smoothly and stops those awkward sidewalk dances.

Overall
Australia is such an incredible location full of diverse landscapes and is a great place to experience, especially if it's your first solo trip. Have a fantastic time, mate!
Oh, and make sure to stock up on Tim Tams while you're there—they're Aussie's answer to the Oreo. You'll thank me later!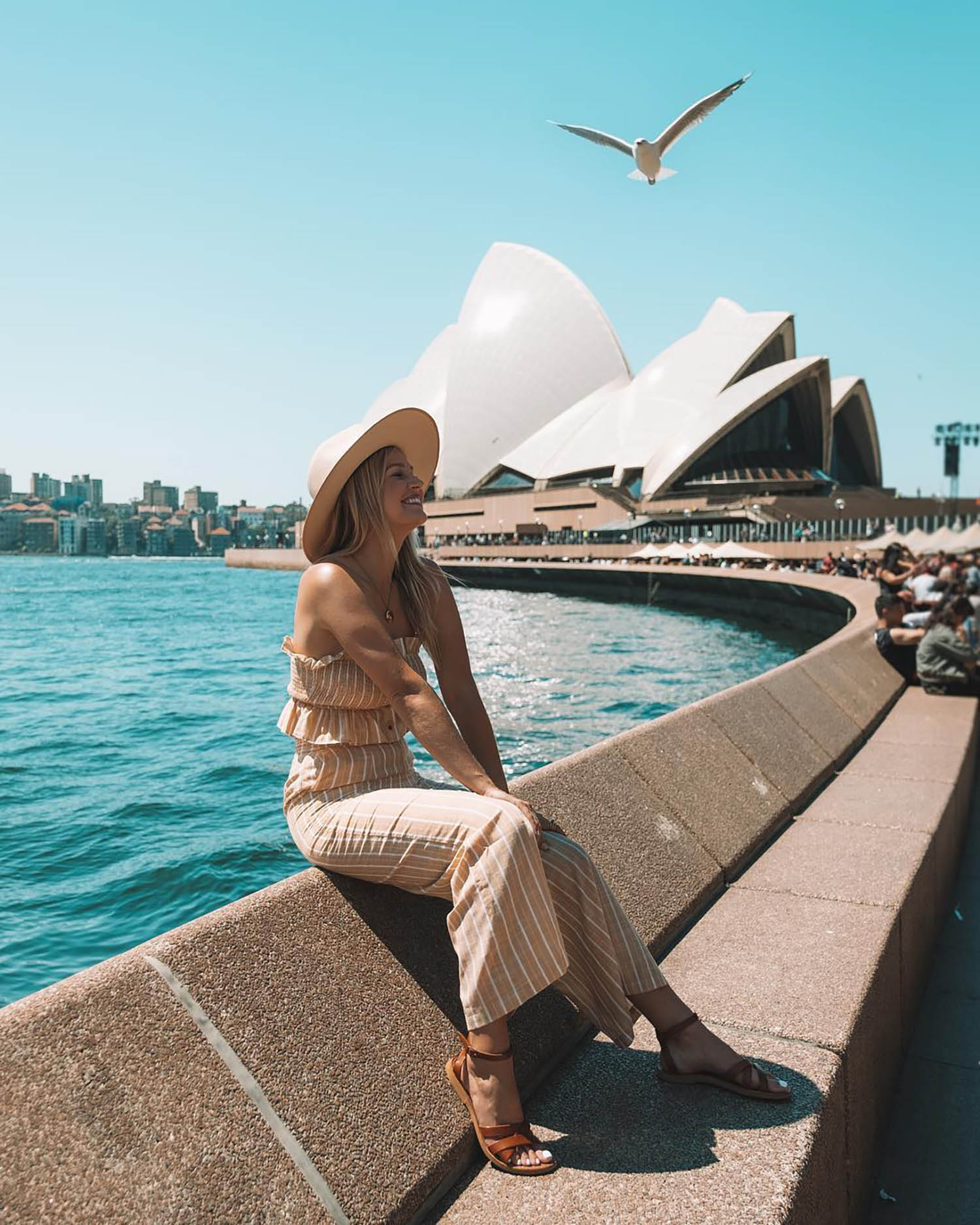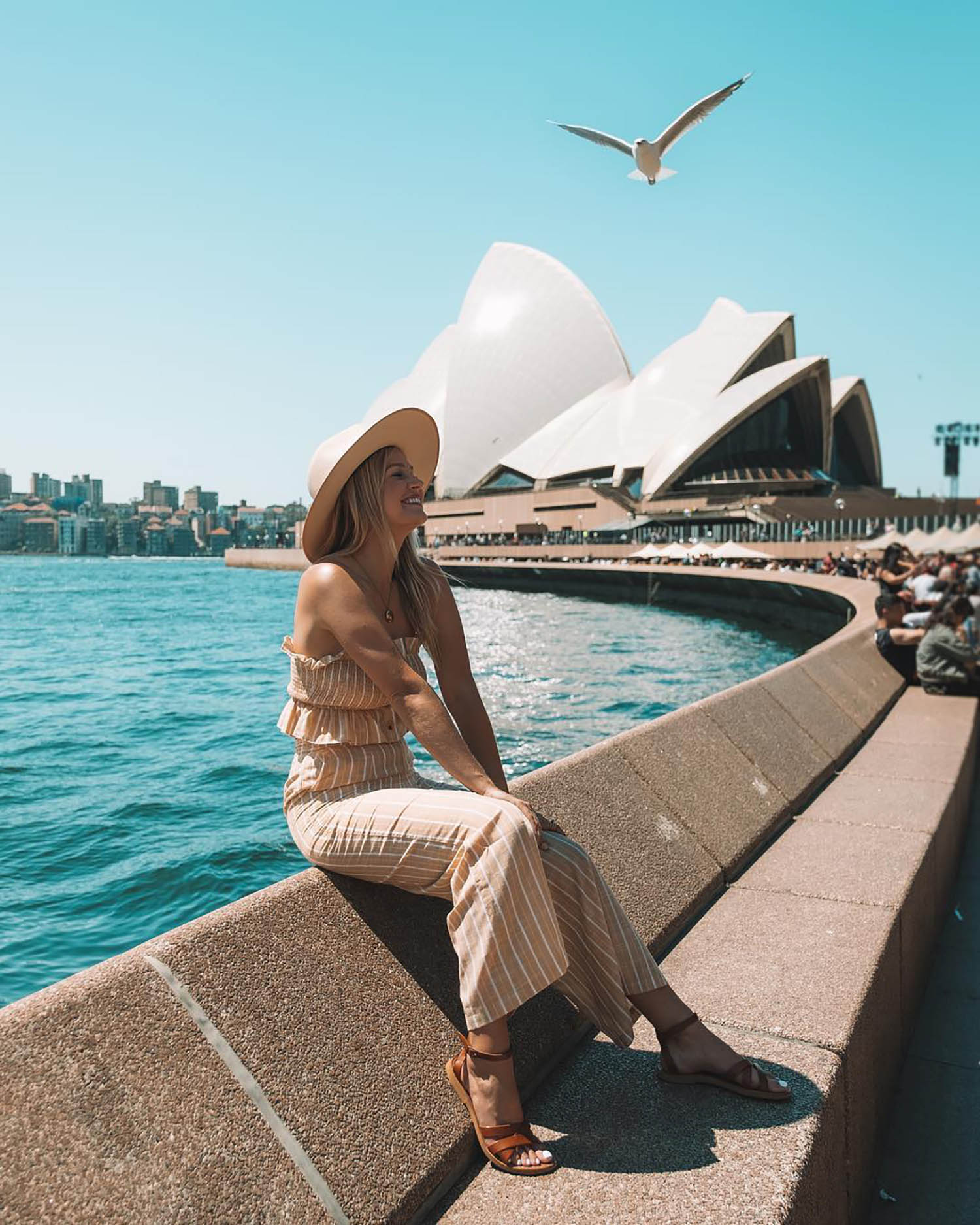 Helpful Tip:
Ready to become Aussie? If you're renting a longer-term apartment, it's essential to be aware that prices are always listed by the week rather than by month. So, when you see the prices, don't think you're getting the deal of a lifetime.