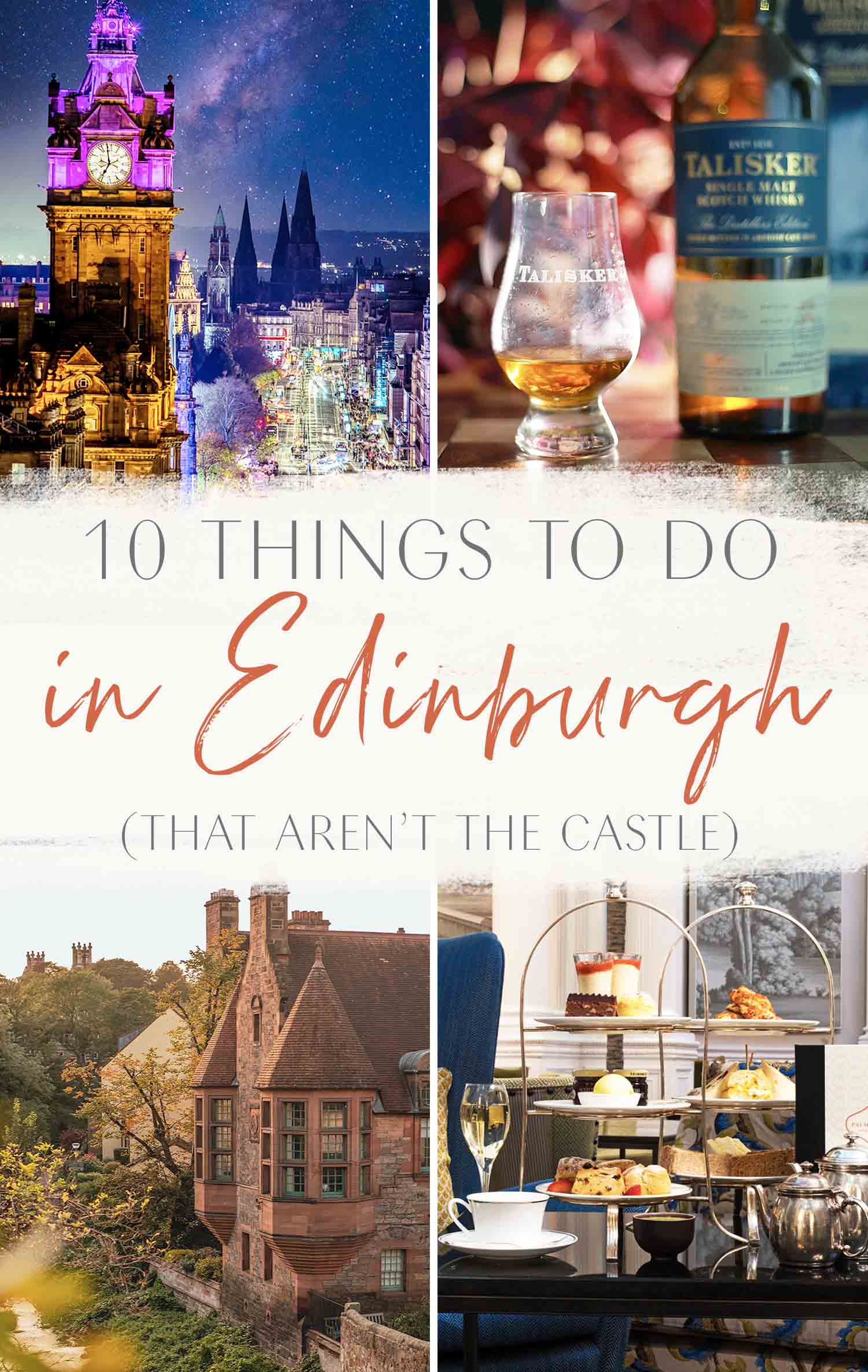 Whether you're taking a trip specifically to see Scotland or you're hoping to explore the United Kingdom as a whole, a trip to Edinburgh is a must.
You can easily take a train from London to Edinburgh, or you can fly to the city's airport. Either way, this list of the ten best things to do in Edinburgh will help you plan a memorable vacation to this historic and exciting city.
Tip: If you're not sure when to plan your trip to Scotland's capital city, consider visiting during August. Not only is the weather nice, but you can also attend any of the hundreds of events that take place during the month as part of the famous Edinburgh Fringe Festival.
Check out this guide to the Edinburgh Fringe Festival for more information about how to get the most out of your experience.
Here are 10 things to do in Edinburgh (that aren't the Edinburgh Castle!).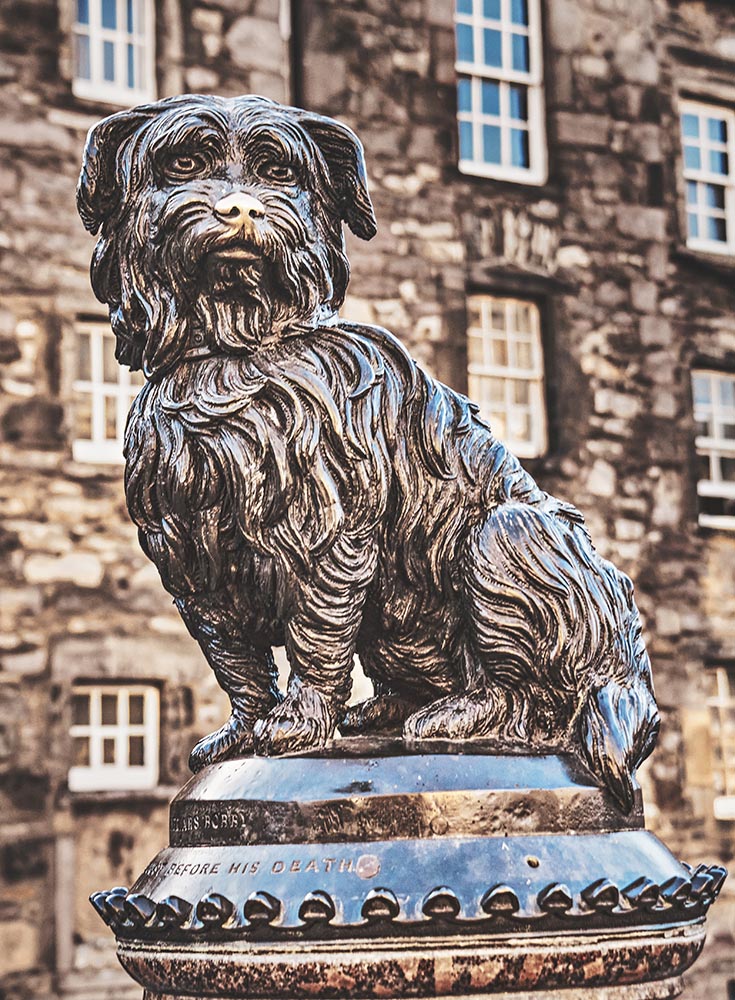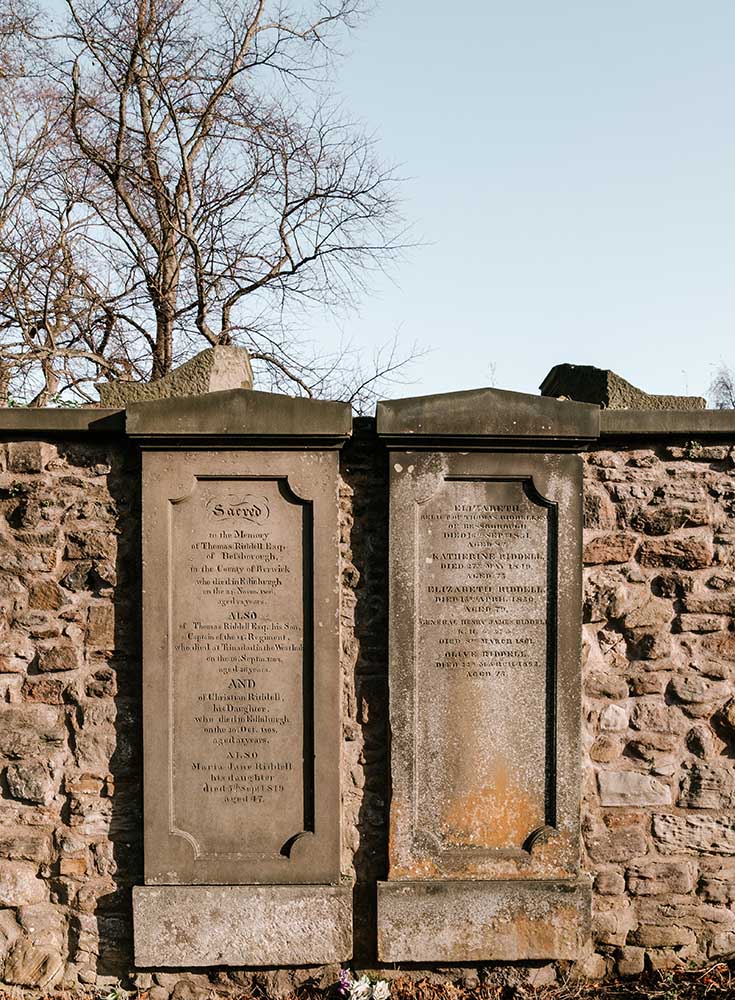 Explore Greyfriars Kirkyard
Greyfriars Kirkyard is a historic cemetery in Edinburgh and many of the city's famous residents are buried here.
Edinburgh is one of the best places in the world for Harry Potter fans to visit, and this cemetery is one of the more subtle but still interesting places in the city.
As you wander through the rows of headstones you might notice some familiar names such as Anne Potter, William McGonagall, and Thomas Riddell.
Yep, J.K. Rowling wandered the grounds as she was creating some of these iconic characters and looked to the gravestones for name inspiration!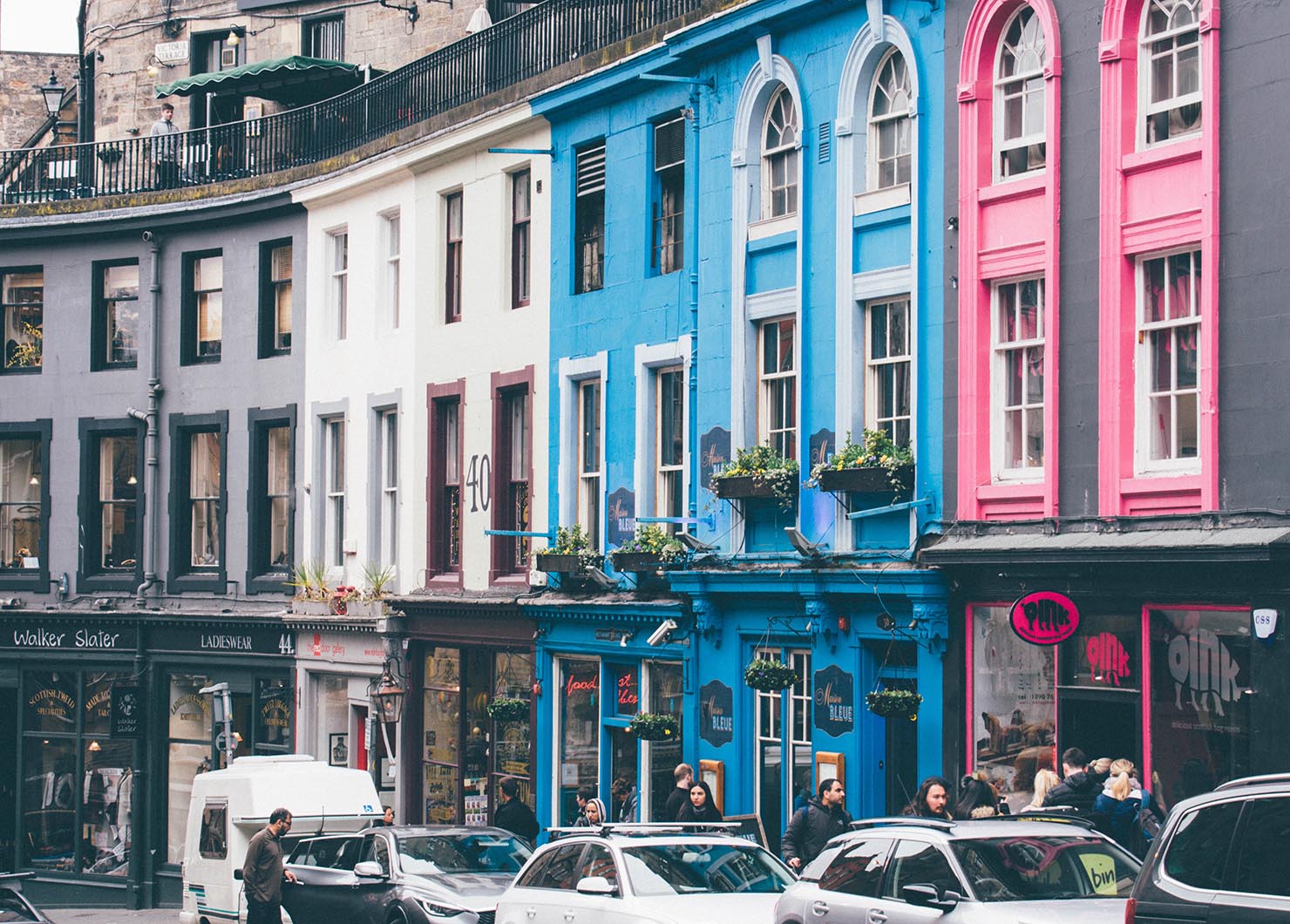 Wander Victoria Street
Victoria Street is another destination on this list that's a can't-miss for Harry Potter fans!
It was a huge inspiration for J.K. Rowling when she created Diagon Alley and it's easy to see why. The eclectic mix of colorful buildings and Medieval architecture is truly magical.
Head to the nearby cafe, The Elephant House, which is where Rowling wrote a lot of the early Harry Potter books.
Even if you're not as big of a Potterhead as I am, there's plenty to enjoy here as the curved street is lined with local shops and cafes.



Climb Arthur's Seat
Don't forget to enjoy the natural beauty of Edinburgh when you visit! You can do this by hiking up Arthur's Seat, an ancient volcano located in Holyrood Park.
It's a picturesque and inspiring place, and it's even thought to be a possible location for King Arthur's legendary kingdom of Camelot.
If you're a rock climber, you can get a permit and head to the South Quarry to experience scaling the rocky faces.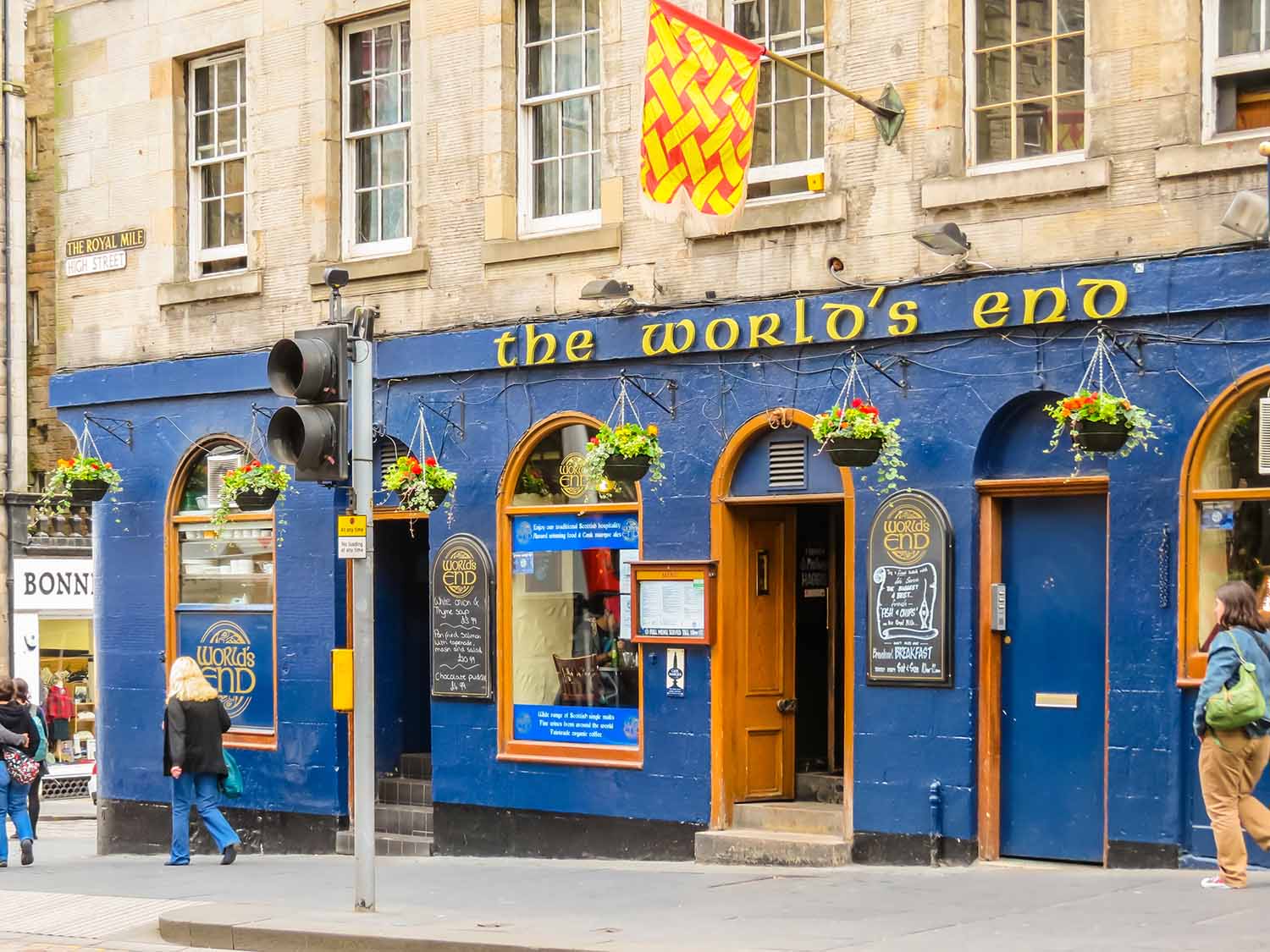 The World's End Pub
Visit Some of Edinburgh's Oldest Pubs
Grabbing a pint at some of Edinburgh's oldest pubs is an essential activity on your Scottish vacation, but how do you decide which of the oldest pubs to go to?
After all, the city is chockful of historic places!
Duddingston's Sheep's Heid Inn
You can start with Duddingston's Sheep's Heid Inn — it dates back to 1360 which makes it the true oldest pub in Edinburgh's recorded history. It's known for its lively atmosphere, delicious comfort food, and, of course, beer.
The pub's most unique feature is its Skittle Alley — Skittles is the European game that inspired the modern game of bowling.
White Hart Inn
The White Hart Inn is said to be the oldest pub in central Edinburgh. It dates back to 1516 and features traditional pub fare as well as live music nights.
It's also said to be haunted!
As of April 2022, the White Hart is temporarily closed but hopes to reopen soon.
White Horse Bar
The Royal Mile has two historic pubs that are worth checking out. First, the White Horse Bar is said to be the oldest on the Royal Mile and was a traditional pub for most of its history.
Today it's a refined oyster and seafood bar.
The World's End
Outlander fans will recognize another famous Royal Mile pub: The World's End.
The pub is mentioned in the third book of the series and was recreated on a soundstage for the STARZ series. Even if you're not familiar with Outlander, you'll enjoy the selection of beer and gourmet burgers offered up at this Edinburgh favorite.

*images courtesy of Camera Obscura
Camera Obscura
Mess with your mind when you experience any of the illusions at Camera Obscura & World of Illusions.
There are interactive exhibits and a version of the original camera obscura, which was a type of darkened room with a lens hole on one of the sides.
When light is let in through the hole, the lens projects a flipped image of whatever is outside the room on the wall opposite the hole.
If you've ever used an overhead projector in school, it's a very similar concept!
As a bonus, the museum's rooftop offers stunning panoramic views of Edinburgh.



Princes Street
If you're in the mood for shopping and finding a Scottish souvenir, head to Princes Street.
The historic thoroughfare is lined with both high-end shops and chain stores, and it's a great place to grab a bite to eat as well. Many historic and luxurious Edinburgh hotels are also found here, including the Waldorf Astoria Edinburgh – The Caledonian.
One of the most unique features of Princes Street is the Floral Clock, which is exactly what it sounds like.
It's a genuine clock that is covered in a colorful variety of real flowers. The Floral Clock was commissioned in 1903 and was the first of its kind.
If you visit Edinburgh between July and September, you'll likely be able to see the clock fully in bloom.
How cool is that?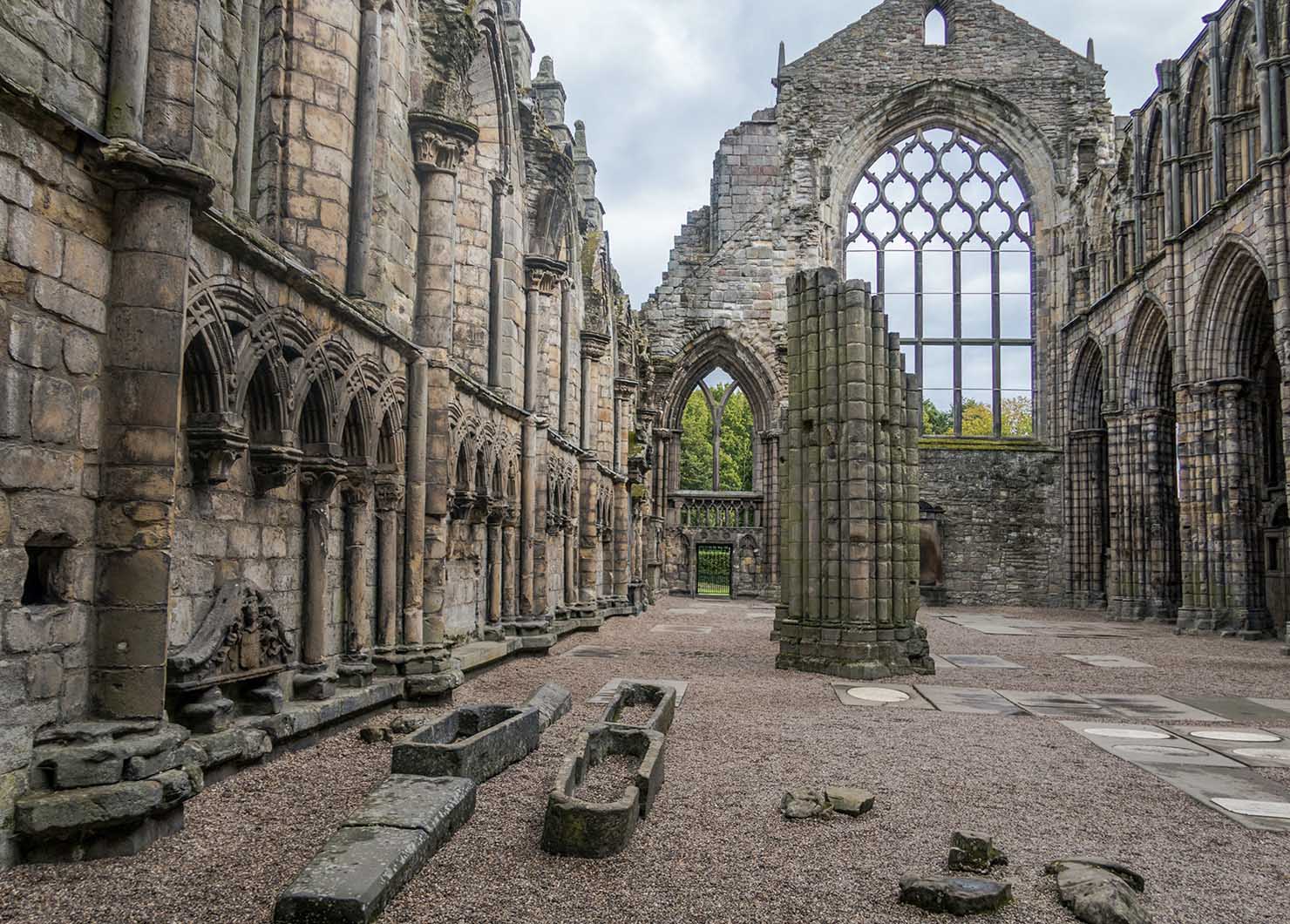 The Queen's Residence at Holyroodhouse Palace
Holyroodhouse Palace is the Queen's official residence in Scotland and she typically spends about one week a year here. It's also where she receives official guests when she's in the country.
You can visit Holyroodhouse Palace throughout most of the year to see the State Apartments, living spaces, and the Throne Room.
One of the most historic rooms is the bedchamber of Mary, Queen of Scots, the one-time ruler of Scotland. Take a self-guided tour or pay for one of the private guided tours that take place throughout the day.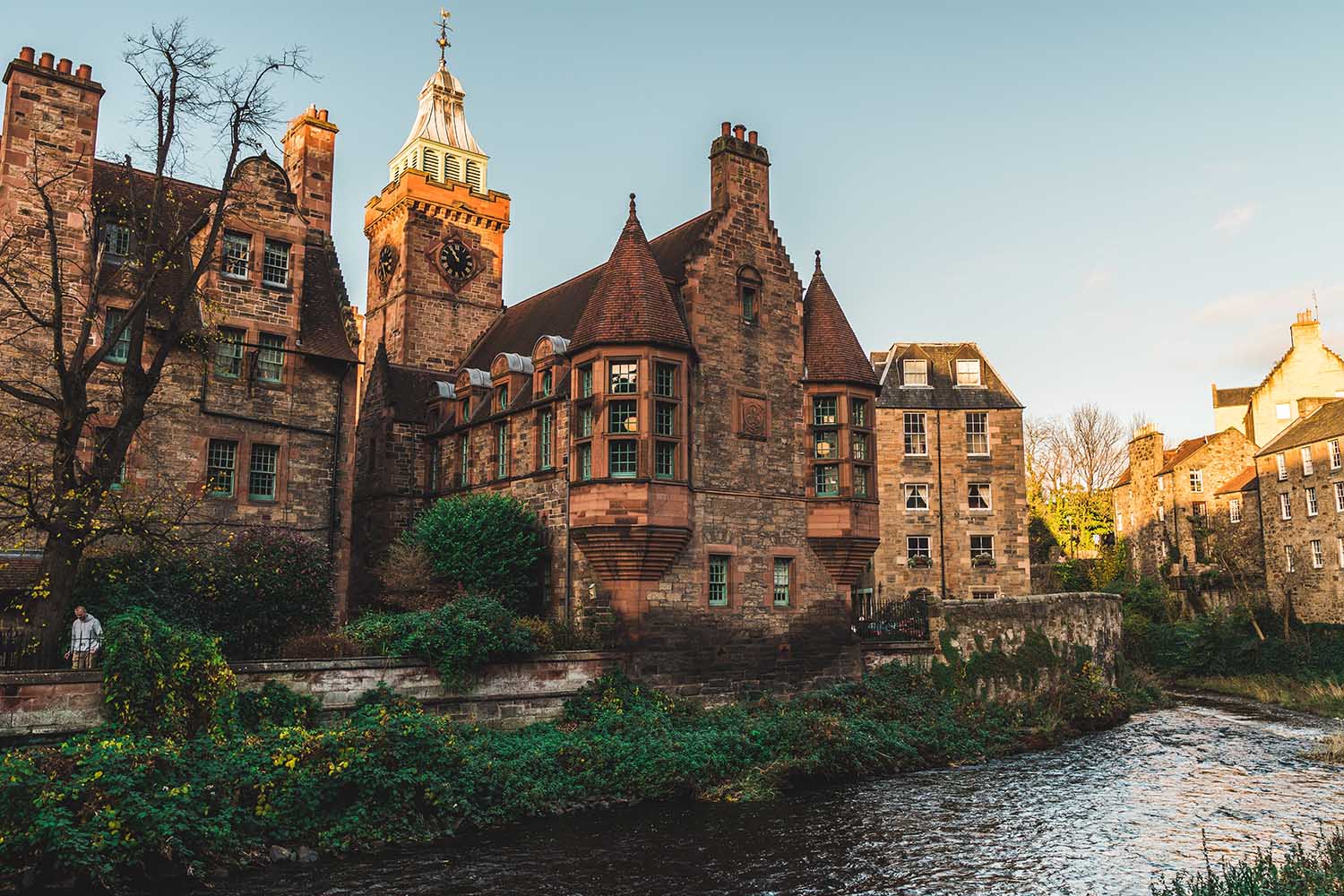 Dean Village
The historic Dean Village is a quiet and picturesque place — seriously, it's like stepping into a fairy tale!
The cobblestone streets will take you past ancient buildings such as Well Court Hall and the scenic Water of Leith river.
Dean is also home to the Scottish National Gallery of Modern Art, a free museum where you can see works of art by icons like Roy Lichtenstein and Salvador Dali.

*images courtesy of The Balmoral Hotel
Enjoy Afternoon Tea at The Balmoral's Palm Court
True to its name, the room features palm trees, but there's also an awe-inspiring glass-domed ceiling, hand-painted de Gournay wallpaper, and a Venetian chandelier.
As if the opulent setting wasn't enough, the decadent tea service here is often considered the best afternoon tea in Edinburgh.
There are 88 loose leaf teas to pick from as well as small sandwiches that are mouthwateringly good and sweet bites like the signature Balmoral chocolate cake.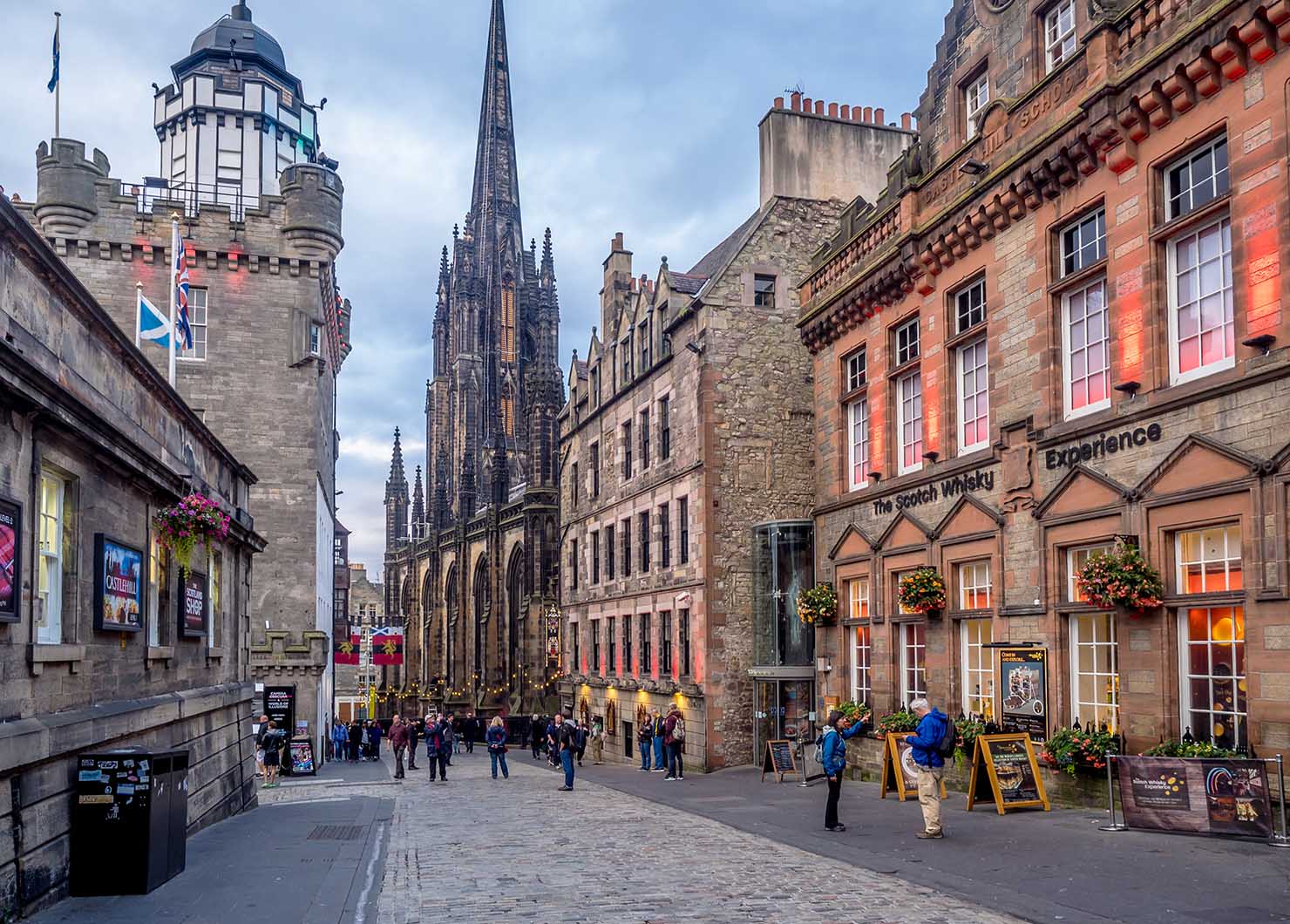 Walk the Royal Mile
The Royal Mile is a picturesque road that stretches between Edinburgh Castle and Holyroodhouse Palace, which is the official Scottish residence of the British monarch.
If you visit during August, you'll find a lot to do along the Royal Mile.
That's because it's a central location for many of the events that take place during the Edinburgh Fringe Festival, so you'll be able to see comedy shows, live music, and more.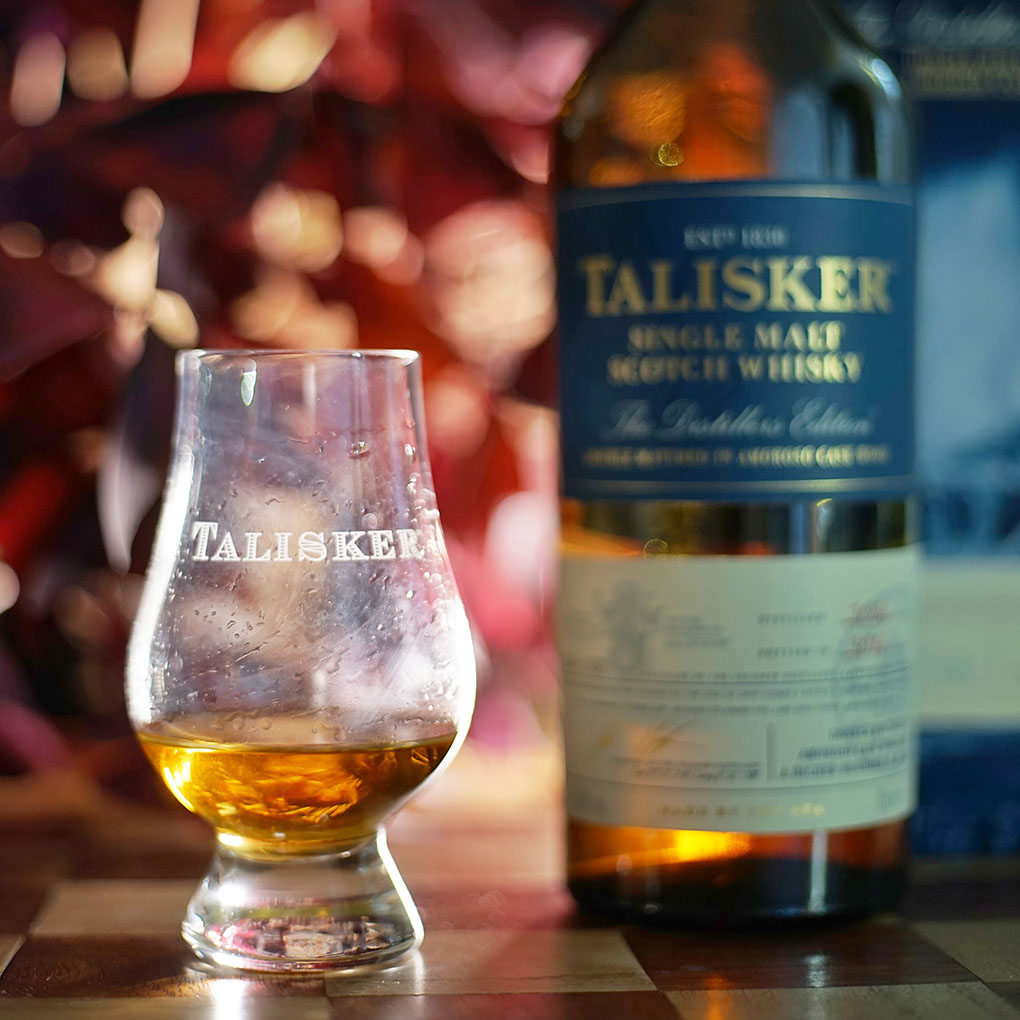 Bonus: Sample Haggis & a Dram of Whisky
There are many amazing things to eat and drink in Edinburgh, but make sure you try two of the most famous: whisky and haggis!
Although the recipe for haggis may make you…apprehensive, it's actually pretty good!
It consists of a sheep's heart, liver, and lungs mixed with ingredients like oats, onions, and a mix of spices, before being encased in a sheep's stomach.
The description might not sound appealing, but it's a traditional Scottish dish that uses as many parts of the animal as to not waste anything.
Scotland is also famous for whisky, and this might be a bit more palatable for you.
To qualify as a true Scotch whisky, the drink must be aged for three years and it's usually made with malted barley although other grains may be used.
To try some, head to any bar or restaurant, or take a guided whisky tour of Edinburgh, or Scotland as a whole.

If you're planning your first trip to Scotland, don't limit yourself to just Edinburgh (although there's plenty to do there).
Check out my guide to exploring the Scottish Highlands by Car to plan the ultimate scenic road trip.