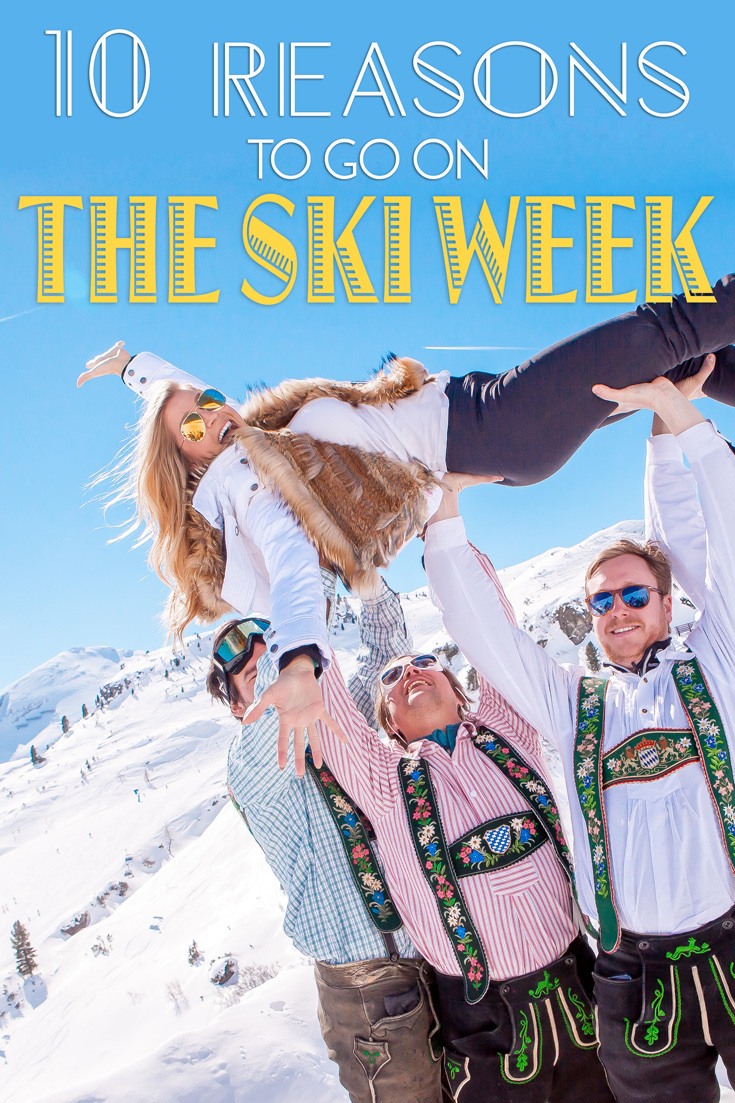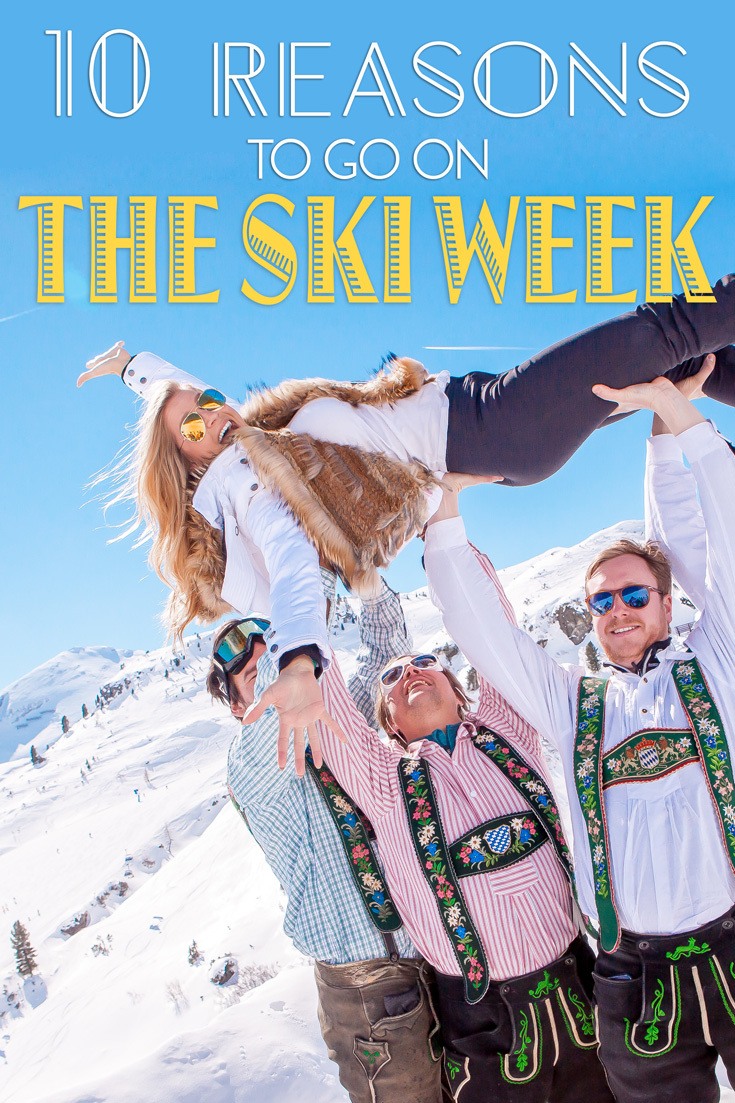 Whether you are ready for the winter Olympics or don't even know how to put your skis on, you are going to love The Ski Week.
From the awesome people who organize The Yacht Week, this is the ultimate winter getaway. I went to The Ski Week in Obertauern, Austria for the 2016 season, and let me tell you– it was a week of pure and epic fun. Ready for the adventure of a lifetime?
Check out my experience at The Ski Week Obertauern this year!

New Friends & Memories to Last a Lifetime
The fun doesn't end when you leave The Ski Week. There are so many amazing people from all over the world gathered together in one spot, so you're sure to make countless connections.
Go with your besties or solo, and make new friends from around the world. Whether you're in Austria, Colorado, France, or Japan, you will never forget your time at The Ski Week!

All Levels of Experience Welcome
You don't need to know how to ski to enjoy The Ski Week! There are trained instructors on every slope. Even if you're a total newbie, you'll be amazed at how much you can learn in a week.
If you're a more experienced skier, you can get pointers from the instructors and steal insider tips on secret powder stashes.

Après All Day
Skiing is only a small part of the fun at The Ski Week. After a long day on the slopes, what better place to brag about your turns (or burns) than at the bottom of the slope with a craft beer in hand? Cheers to that!
And, if you go to Austria, you definitely won't want to miss out on the lederhosen closing party.

Ski in Amazing Destinations around the World
From the United States to Europe to Asia, The Ski Week is taking over the globe. At the minute, you can choose between skiing in Austria, Colorado, France, and Japan.
Austria's highest ski resort, Obertauern, is the birthplace of après-ski.
If you are searching for a party, look no further. Another ultraposh European pick, France's Chamonix is the second highest ski resort in Europe and among the greatest mountain destinations on the planet.
If you are looking to stay stateside, you should know that Aspen has the best skiing on the continent. In the mood for something exotic? Ski Japan! Packed with lush powder and fascinating culture, The Ski Week in Japan is a world-class getaway.

Snocuzzi
When you are ready to unwind, put your feet up in the snocuzzi! You'll find complimentary champagne service, and you'll feel like a pampered goddess of the slopes when you are lounging in one of The Ski Week's first-class Jacuzzis on the mountainside.

Mountain Yoga
There's nothing like a good stretch to get you ready to hit the slopes. If you love yoga as much as I do, you'll be excited to hear that The Ski Week has teamed up with Lululemon Athletica and Hotpod Yoga to create the perfect mountainside yoga experience.

Snow Shoeing
I never imagined that I'd love snow shoeing as much as I do! Strap onto your boots, and you can explore true winter wonderlands off the beaten path. See places that are otherwise inaccessible while getting a serious workout.
After that, you can come back and enjoy a jacuzzi sesh!

Mountain Dining
Between skiing, snow shoeing, and mountainside yoga, you'll work up an appetite in no time during The Ski Week. Treat yourself to delicious coffee slope side, and enjoy an ultraindulgent dinner every night while you lounge at the top of the world.
Plus the scenery makes the food taste even better… believe me.

Pond Skim
Whether you join in on the fun or just look on, pond skimming is hilarious! Watch the crazy participants do everything that they can to ski, board, or just slide across a stretch of ice cold water.

Let Your Freak Flag Fly
Ready to show some love for your native land? Get done up in your national colors and fly down the slope in a multinational celebration. The Parade of Nations run is a huge highlight of the week plus tons of fun!

So what are you waiting for?