I am leaving for the Middle East tomorrow and after my 5 hour flight from San Diego to New York, a six hour layover in NYC and then another 11 hour flight to Amman, Jordan… I will finally arrive.
Needless to say I won't be looking my best.
I decided to do a travel makeup tutorial on how to look well rested even after a, let's say, 24 hour travel day! I learned a lot from watching videos by beauty bloggers and have come up with an easy and natural looking makeup routine.
Check out the video below!
[youtube id="mAIdmyE5TEs" width="70%" height="40%" autoplay="no" api_params="" class=""]
So that's how I get my face all bright and well rested. I chose not to include a full tutorial with eye makeup and everything because everyone has their own preference.
I mostly just wanted to show highlighting and contouring techniques for your money maker!
Here's what I used in the tutorial: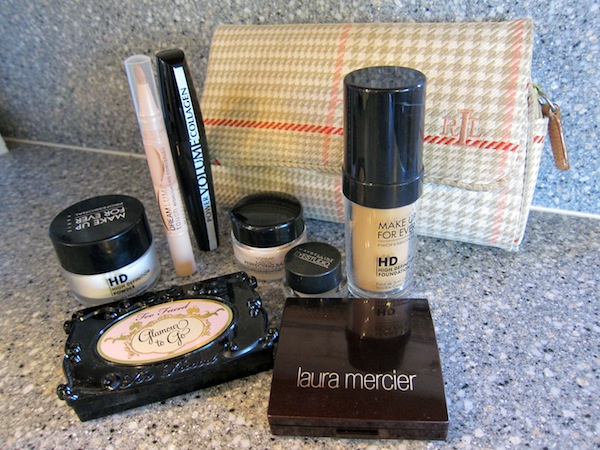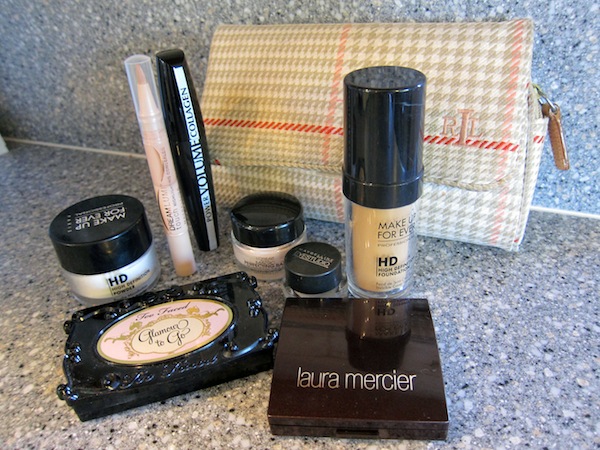 L'OREAL Magic Perfecting Base Face Primer
Make Up For Ever High Definition Foundation
Laura Mercier Secret Camouflage Concealer (SC-3)
Maybelline Dream Lumi Highlighting Concealer (Radiant)
Too Faced "Glamour to Go" (Eyeshadow, Bronzer, Blush & Lipgloss)
L'OREAL Power Volume Collagen Mascara
Maybelline Eye Studio Eyeliner
Make Up For Ever High Definition Micro-finish Powder
MAC 187 Duo Fibre Brush (Powder and Liquid Foundation)
MAC 168 Large Angled Contour Brush (Blush and Bronzer Contouring)
MAC 190 Foundation Brush (Concealer and Liquid Foundation)
Sonia Kashuk Flat Top Multipurpose Brush (Multi-Purpose)
MAC 239 Eye Shader Brush
MAC 224 Tapered Blending Brush
Maybelline Eyeliner Brush

What are your favorite travel makeup products?