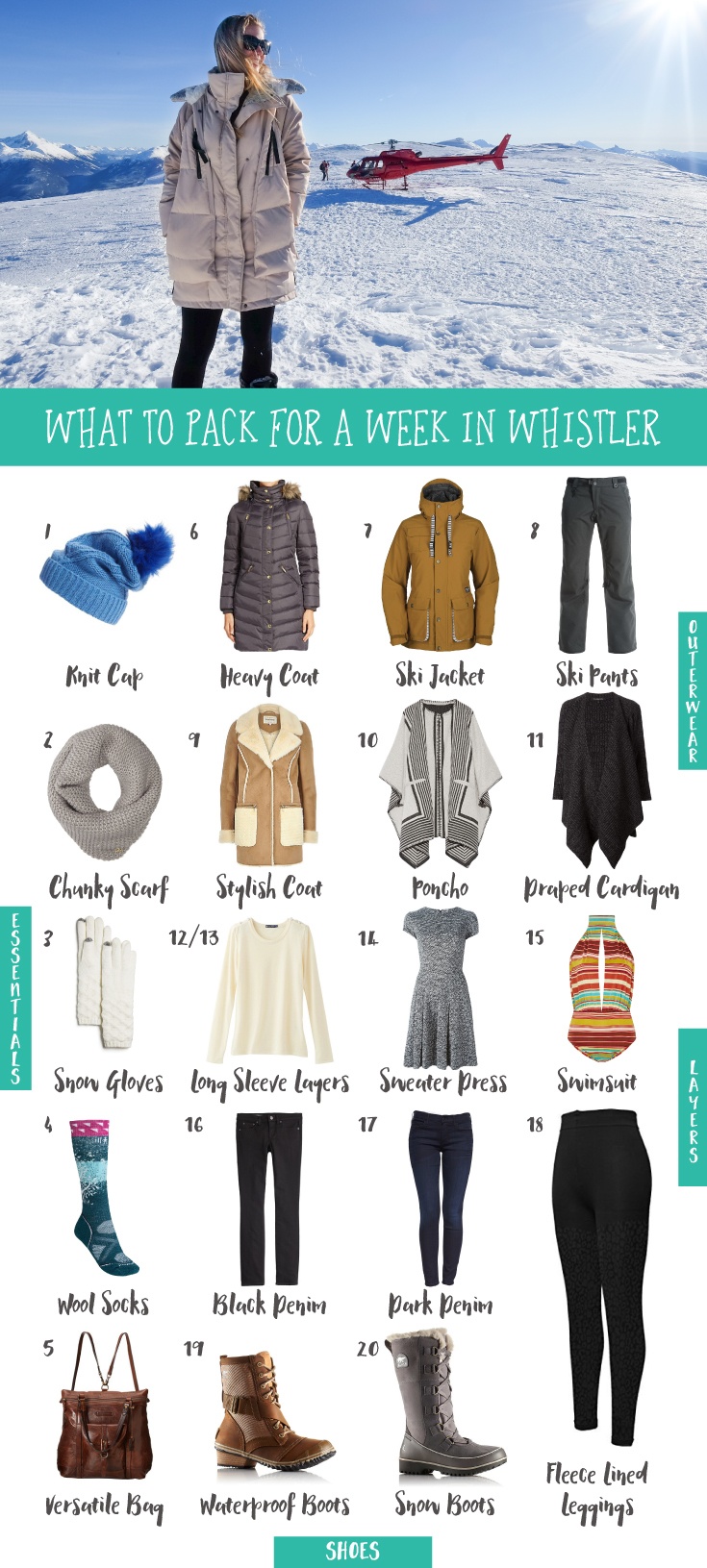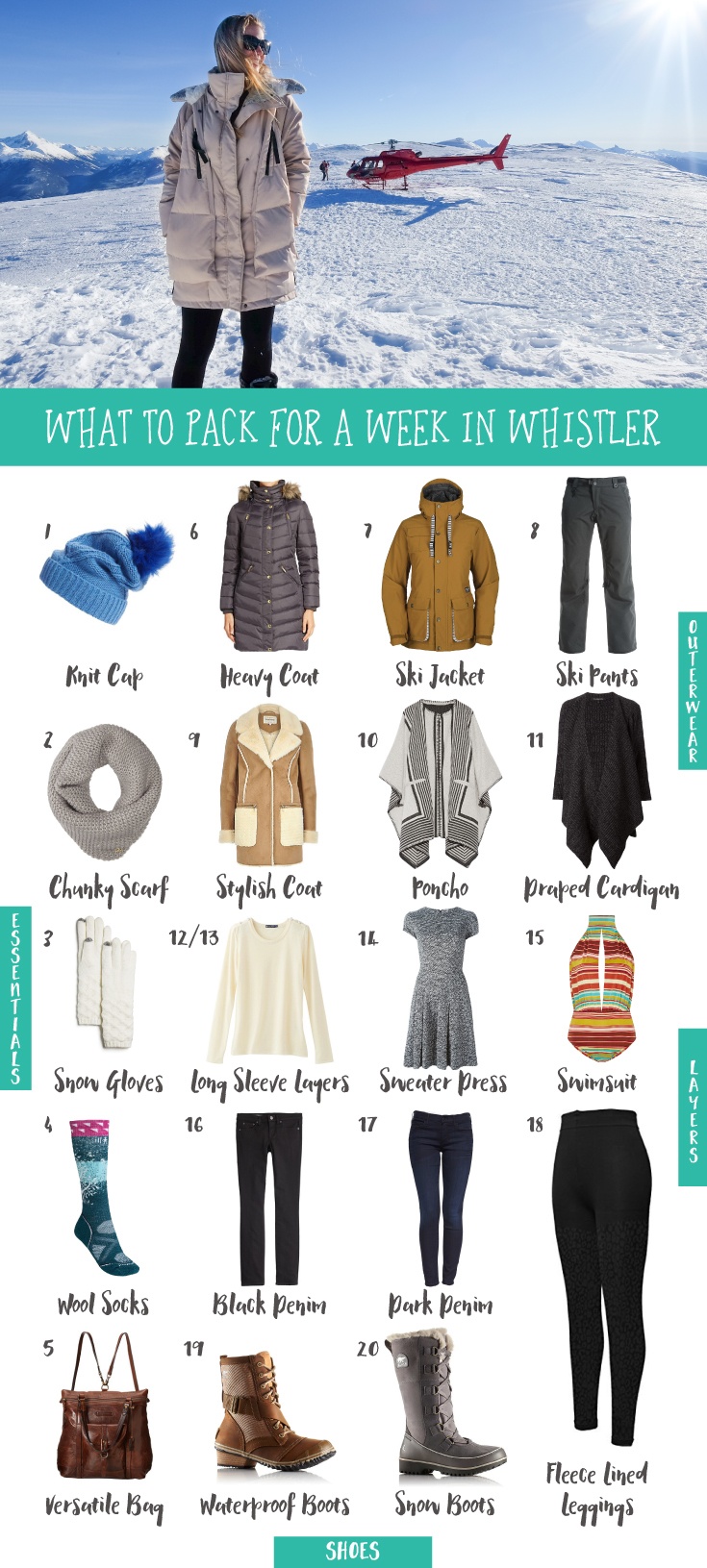 Whistler is one of the most popular winter travel destinations in the world. In one week, I explored Whistler's winter wonderland by going on a scenic helicopter ride, snowmobiling, snowboarding, zip lining, and even dog sledding!
The weather in Whistler in the winter is cold, but could also depend on what the snowfall is like. When I first arrived, there had hardly been any snow. Two days later, we had snow dump for three days straight! Layers are super important to pack for Whistler so you're prepared for anything.
Use my packing ideas below, but revise as needed based on weather and season for when you plan your own trip to Whistler!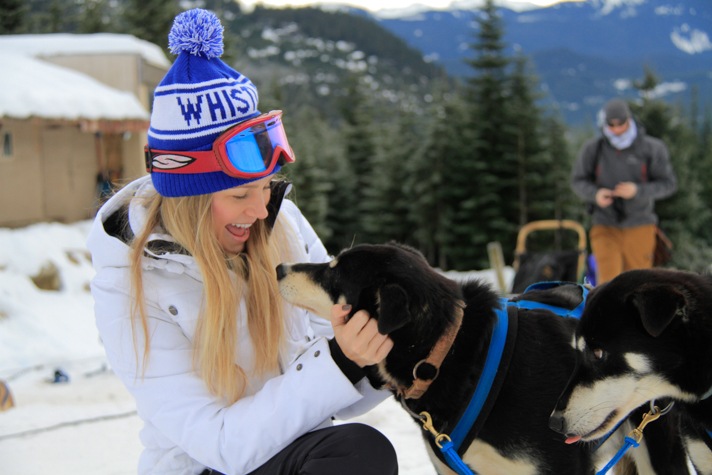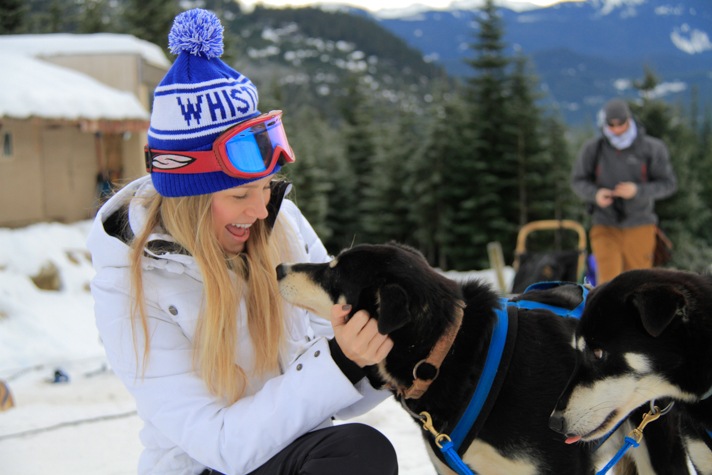 My Trip Details
Travel Dates: Early January
Season: Winter
Weather: Expect -5°C (22°F) average daily alpine temperatures during most of the winter months.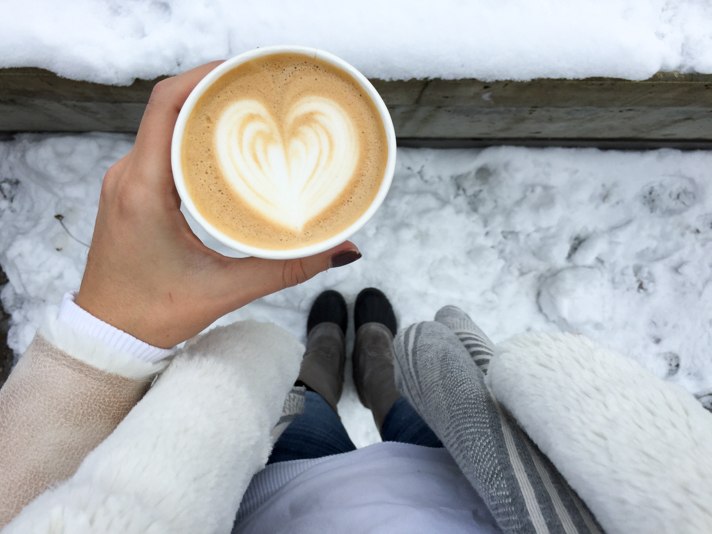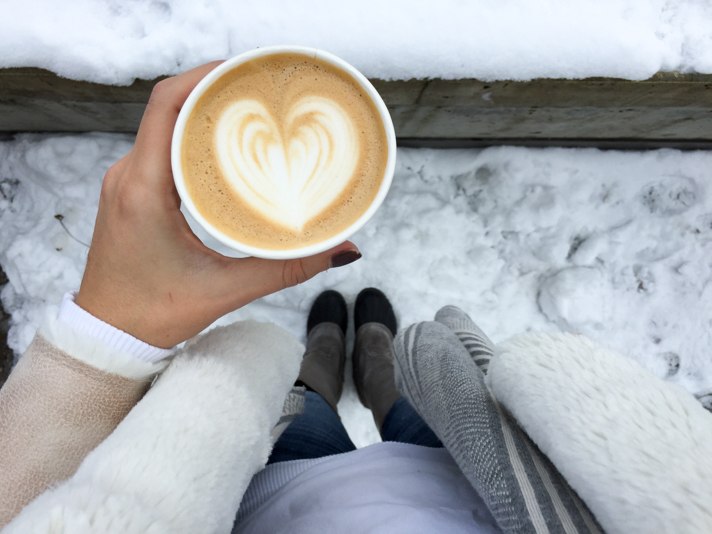 What to Pack for a Week in Whistler
Essentials
1. Knit Cap // You'll definitely need something warm on the top of your head. I brought a beanie and an alpaca fur hat that I got in Peru so I stayed nice and toasty!
2. Chunky Scarf // Pack a nice chunky scarf to keep you warm.
3. Snow Gloves // It's cold. Bring two pairs- especially if you plan to ski or snowboard. If they have touchscreen pads (like this pair) it's a huge bonus so you don't need to take them off to snap photos on from your smartphone.
4. Wool Socks // Trust me on this, invest in some heavy wool socks. They wick away moisture and keep your feet dry and warm.
5. Versatile Bag // Travel bags that double as handbags and backpacks are my go to. You can easily go from a day around town to a day of exploring without worrying about your bag.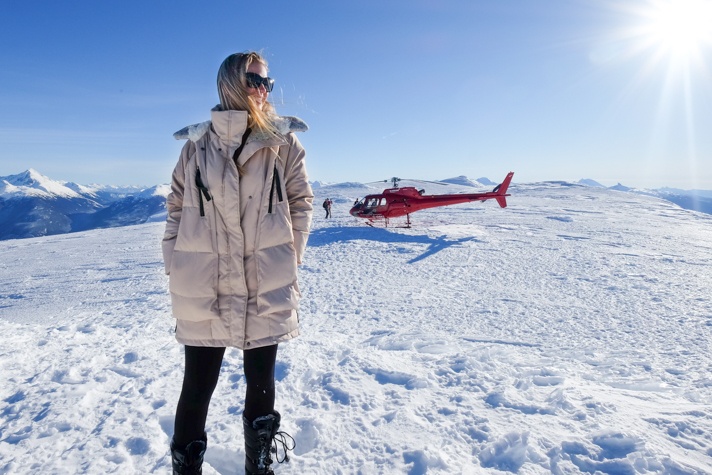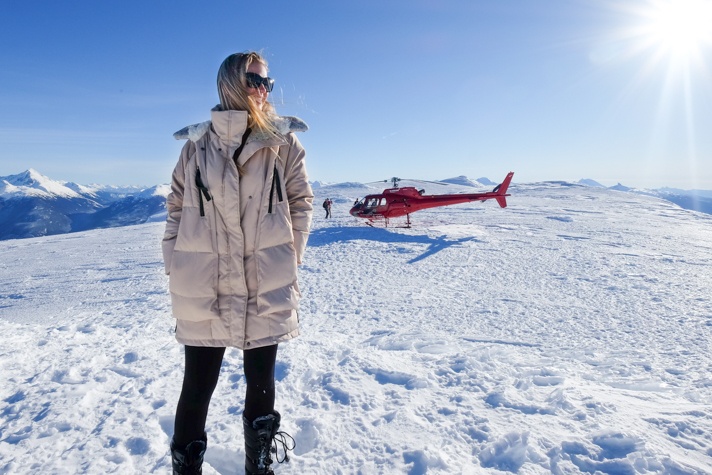 Jacket featured above found here
Outerwear
6. Heavy Coat // It's cold. Don't skimp on a nice, heavy coat.
7. Ski Jacket // If you plan to ski or snowboard, bring a warmer ski jacket. Snowboarding in California (where I'm from) doesn't always require a heavy ski coat. But you'll need a warm one in Whistler!
8. Ski Pants // Same goes with your pants. Get a nice warm pair that's gonna keep you dry.
9. Stylish Coat // Whistler has a great downtown area where you may want to look nice to go out to eat or grab a cocktail. Don't forget a few stylish pieces!
10. Poncho // I love ponchos for easy winter style. Get a nice wool poncho to pair with jeans or leggings for an easy day to night look.
11. Draped Cardigan // I also love chunky, draped cardigans in the winter. They're perfect for layering and look super cute.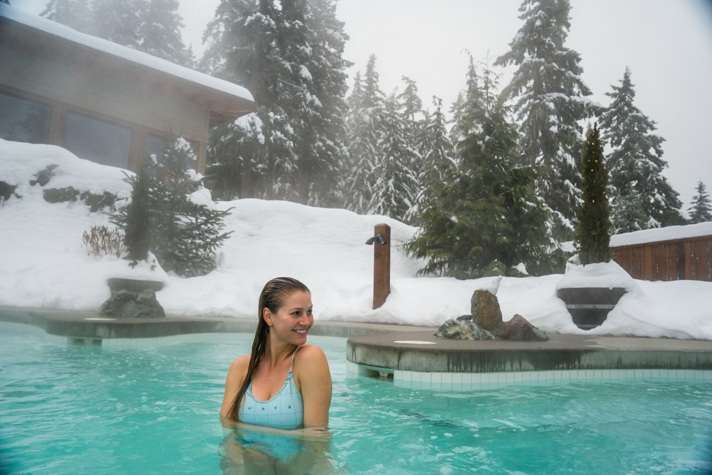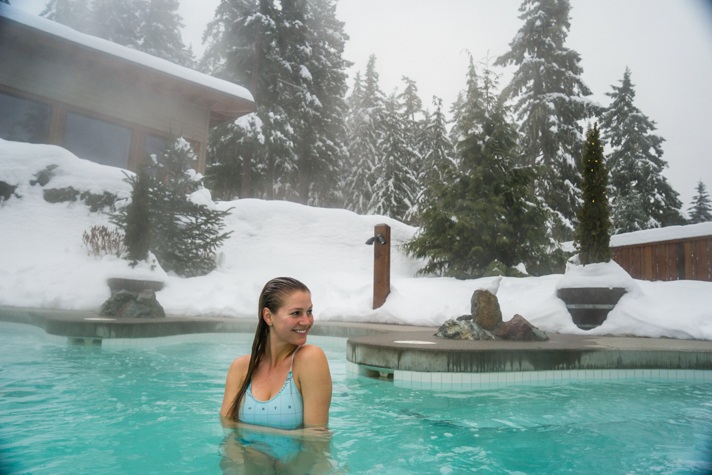 Layers
12. & 13. Long Sleeve Tees for Layering // The key to staying warm in Whistler is layering. Bring some basic long sleeves to add or remove throughout the day and night.
14. Sweater Dress // A sweater dress is perfect for a night out in Whistler. Keep in mind you won't need anything too fancy since Whistler style is super casual.
15. Swimsuit // Two words: Scandinave Spa

Pants
16. Black Denim // Black jeans are super versatile for any outfit.
17. Dark Denim // Can't go wrong with the classics!
18. Fleece-lined Leggings // Fleece leggings are life-savers. On adventurous days, you can wear a pair of fleece-lined leggings under your ski pants. Or, you can wear them with a long sweater or dress to stay warm.

Shoes
19. Waterproof Boots // A shorter boot for every day wear, and most activities.
20. Snow Boots // Tall boots in case there's snow or rain. Make sure they're waterproof!