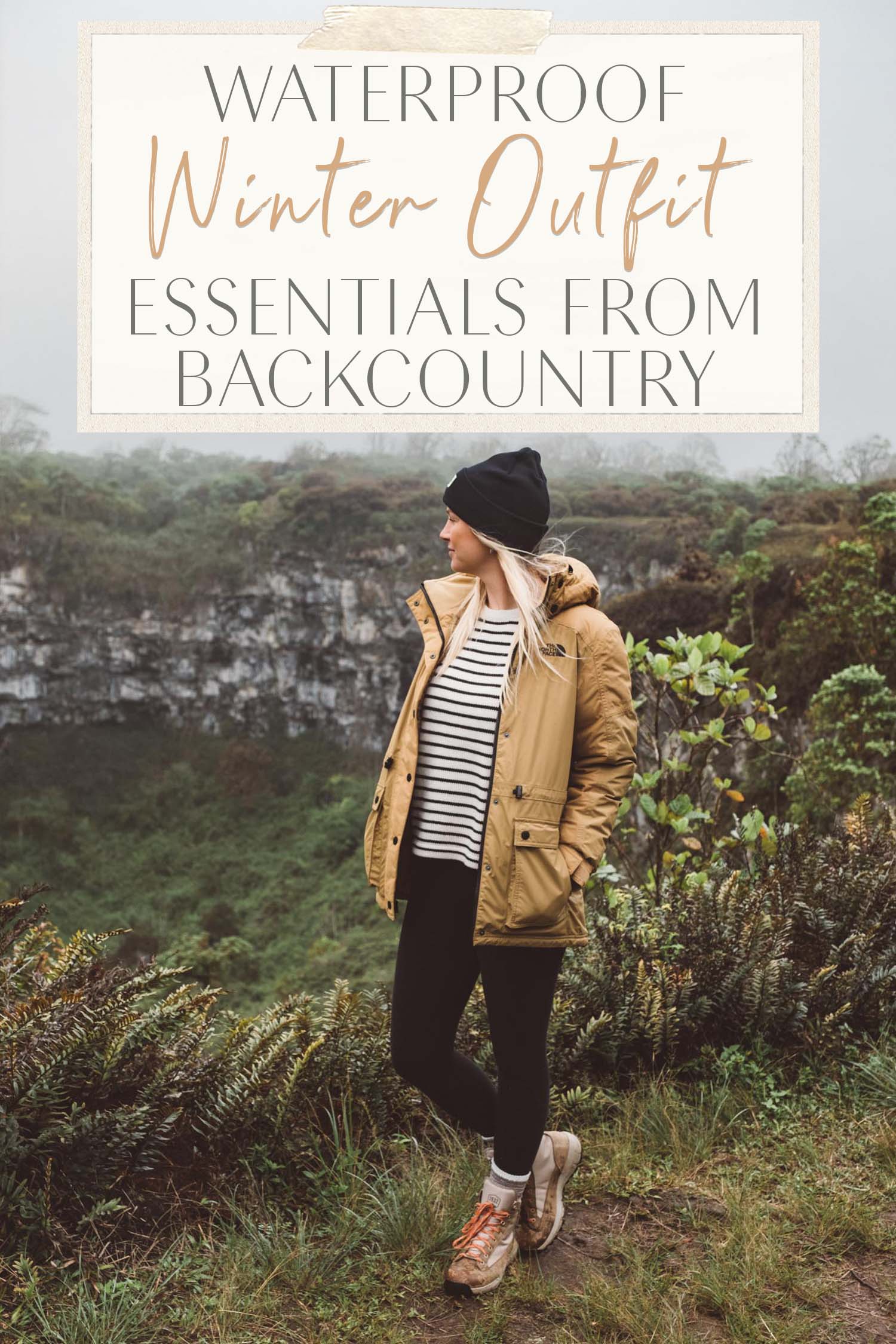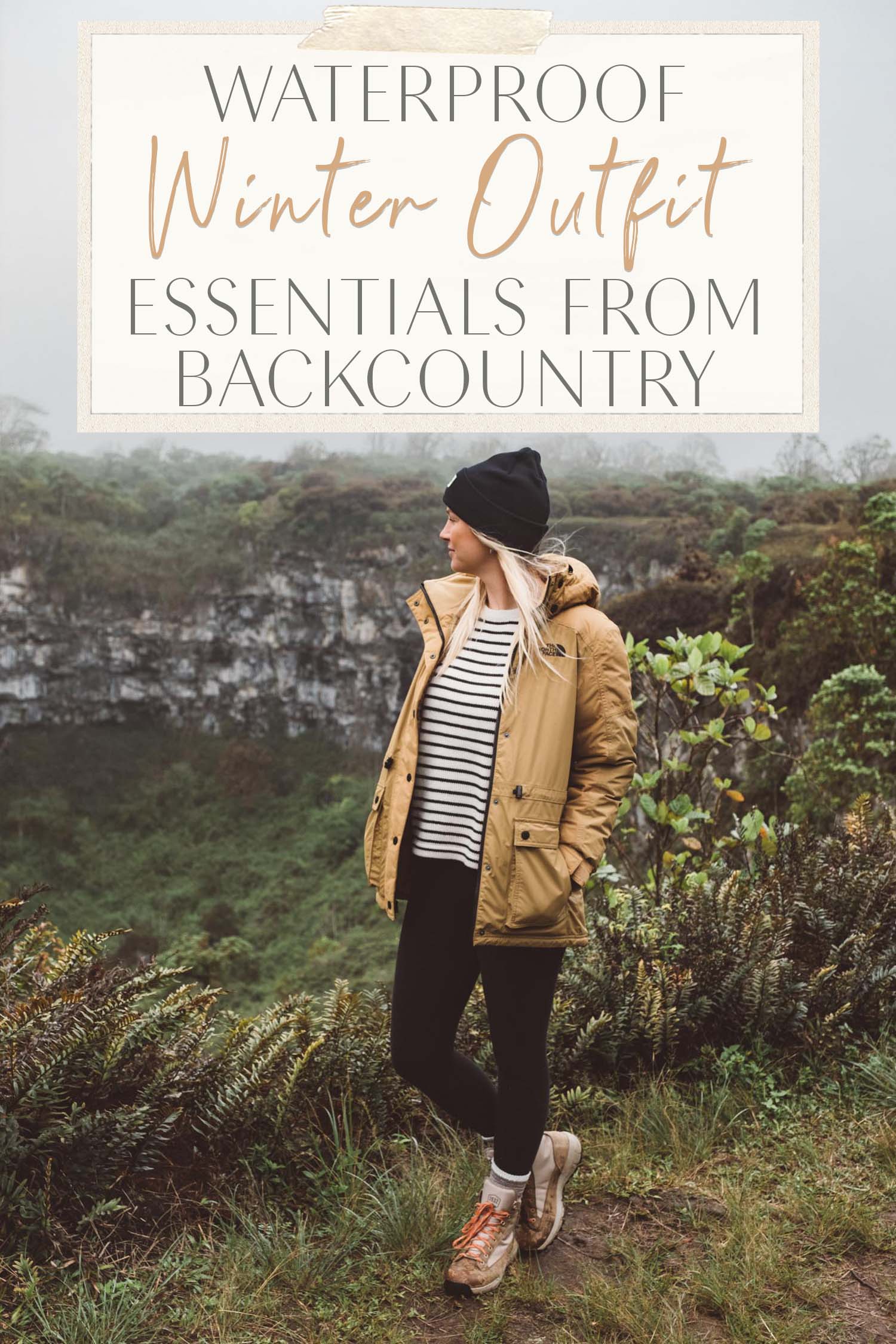 Adventure is calling and you can bet that I'm answering! I just hosted my first TBA Escapes Galápagos Adventure, which let me tell you—was the coolest thing ever. Not only did I get to go offline and connect with nature, but I got to introduce the beauty of the islands to a group of incredible women.
We watched in awe of all the gorgeous creatures that call the Galápagos home, did tons of hikes and excursions of the many islands, had daily yoga onboard, all while sailing on a carbon-neutral yacht. Sounds pretty cool, right?
The one thing though about traveling in a large group in such an outdoor destination (and with limited luggage space) is that you need a good mix of adventure essentials and comfy clothes that match each other!
To help me prepare for my adventure, I gathered some waterproof adventure essentials from Backcountry.
Backcountry has my go-to pieces when prepping for an adventure—from cozy winter jackets to beanies to the perfect waterproof hiking boots and every necessary outdoor accessory.
A major bonus? When you use the code 'KIKI15', you'll get 15% off your first order on Backcountry (some exclusions apply)!
Is a grand winter adventure on the horizon? Gear up with my favorite winter essentials!

My Waterproof Winter Adventure Outfit
For the trip, I needed an adventure ensemble that worked both for days at sea and exploring on land. However, being limited on cabin space and trying to pack as minimally as possible, a duffel bag (rather than a hard suitcase) was essential. This bag has wheels so I didn't have to lug it over my shoulder, but it collapsed down just like a duffel!
Comfort is always key for me—so these Prana leggings and this cozy striped sweater were a no brainer. I know I'll wear them for trips to come!
When the winds came wooshing in and the sea started spraying, you know I was alllllll about this beautiful waterproof North Face parka!
Every good adventure needs a pair of adventure boots and a cute beanie—don't you think? To complete the outfit, I opted for this Backcountry beanie and these waterproof Danner hiking boots.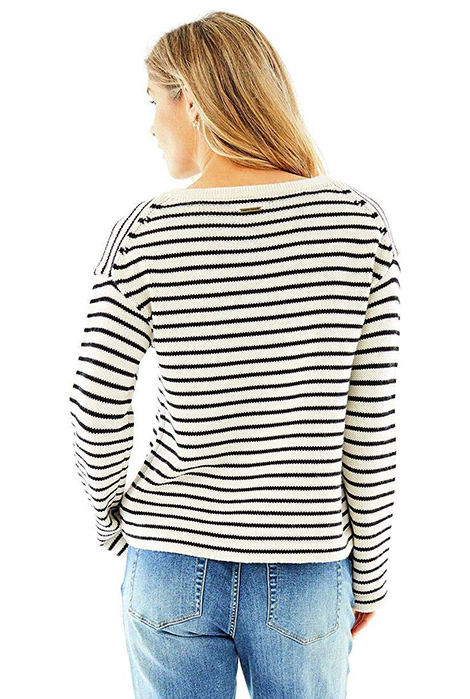 NAME:

Whitcomb Sweater3>
Cozy Sweaters

I love a cozy sweater that can be paired with a variety of things—leggings, jeans, a pair of denim shorts. How would you style one of these pullovers?

Stylin' Parkas
Depending on where you live in the world or where you're traveling to—a parka might be a serious essential. When going from beachy weather to cooler days at sea, I love to bundle up in a good parka.
If you're venturing somewhere with rain or snow, you'll definitely want a waterproof parka to stay dry! I'd definitely recommend the North Face Reign On Down Parka that I took on my trip.



Boots Made for the Outdoors
Whether you're going for a hike, exploring the desert, or trekking through any other kind of environment, you need a good boot! My go-to pair this season are these waterproof Danner boots!


Adventure Duffel Bags
Like I said, duffel bags are perfect when you're tight on space so a quality duffel will last you a long time! I love the styles that have wheels so I don't have to worry about carrying it.

Beanies, Baby!


What's your next adventure? What are you seeking? I dare you to go out and experience all the incredible beauty this world has to offer.
Another thing I love about Backcountry is that they partner with The Nature Conservancy to support its mission of protecting our oceans and land. At checkout, you can donate to this cause. Now that's something I can get behind!
Use the code 'KIKI15' to get 15% off your first order on Backcountry!

This post was written in partnership with Backcountry. As always, thoughts and opinions expressed here are entirely my own!