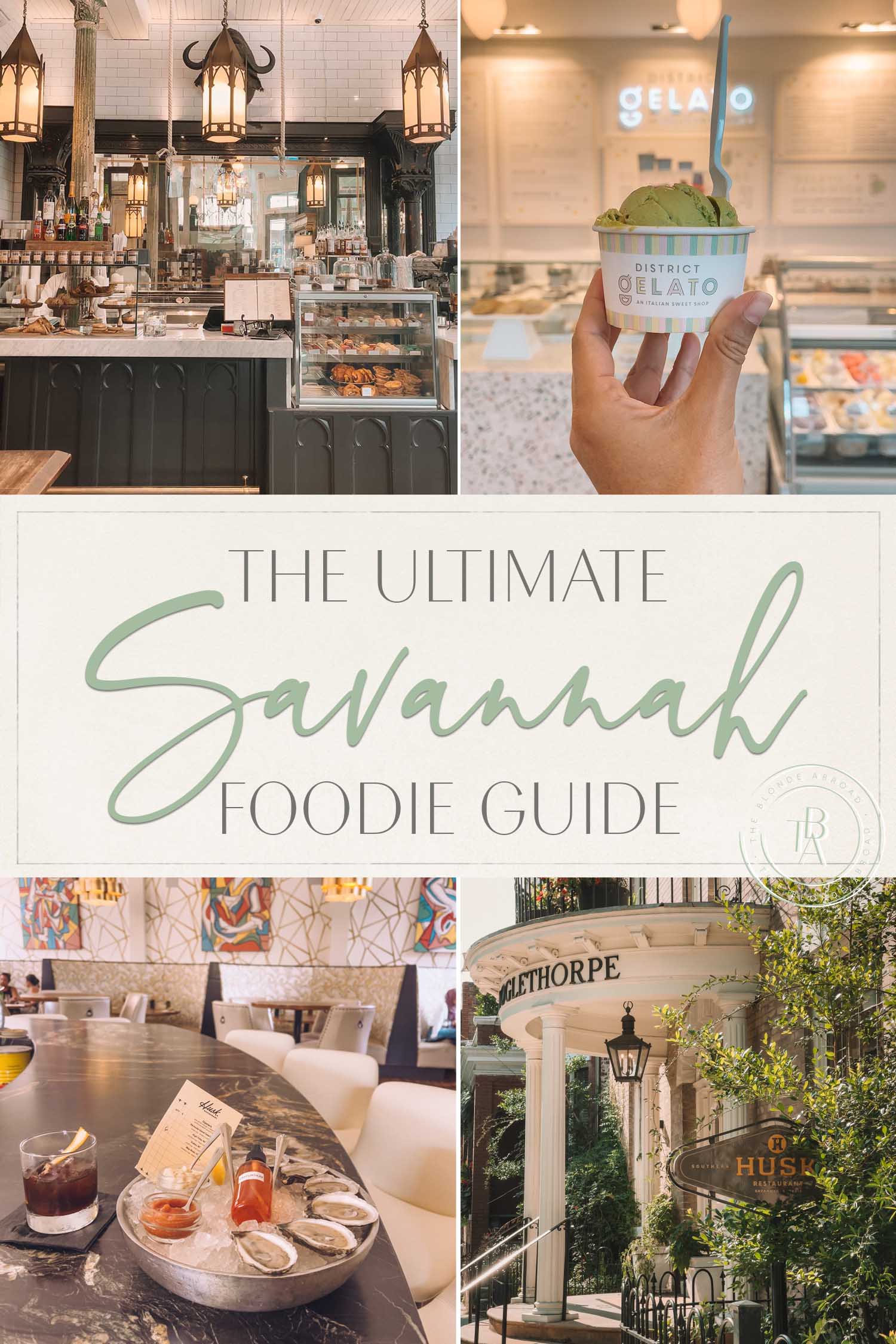 It's easy to fall in love exploring the southern United States. The warm welcome, endless sunshine, and downhome comfort food made me feel right at home from the moment I arrived.
From Nashville to New Orleans, this region is one of the most underrated destinations in the country. As much as I loved it all, however, nowhere stole my heart quite like Savannah.
With a rich history and otherworldly beauty, this coastal city with its cobblestoned streets is like nowhere else — and, ohhh, that food!
Savannahians can be found cooking up a masterpiece seven days a week. The already amazing world of Southern food is on another level here.
Drooling yet? Let's dig into this Savannah foodie guide.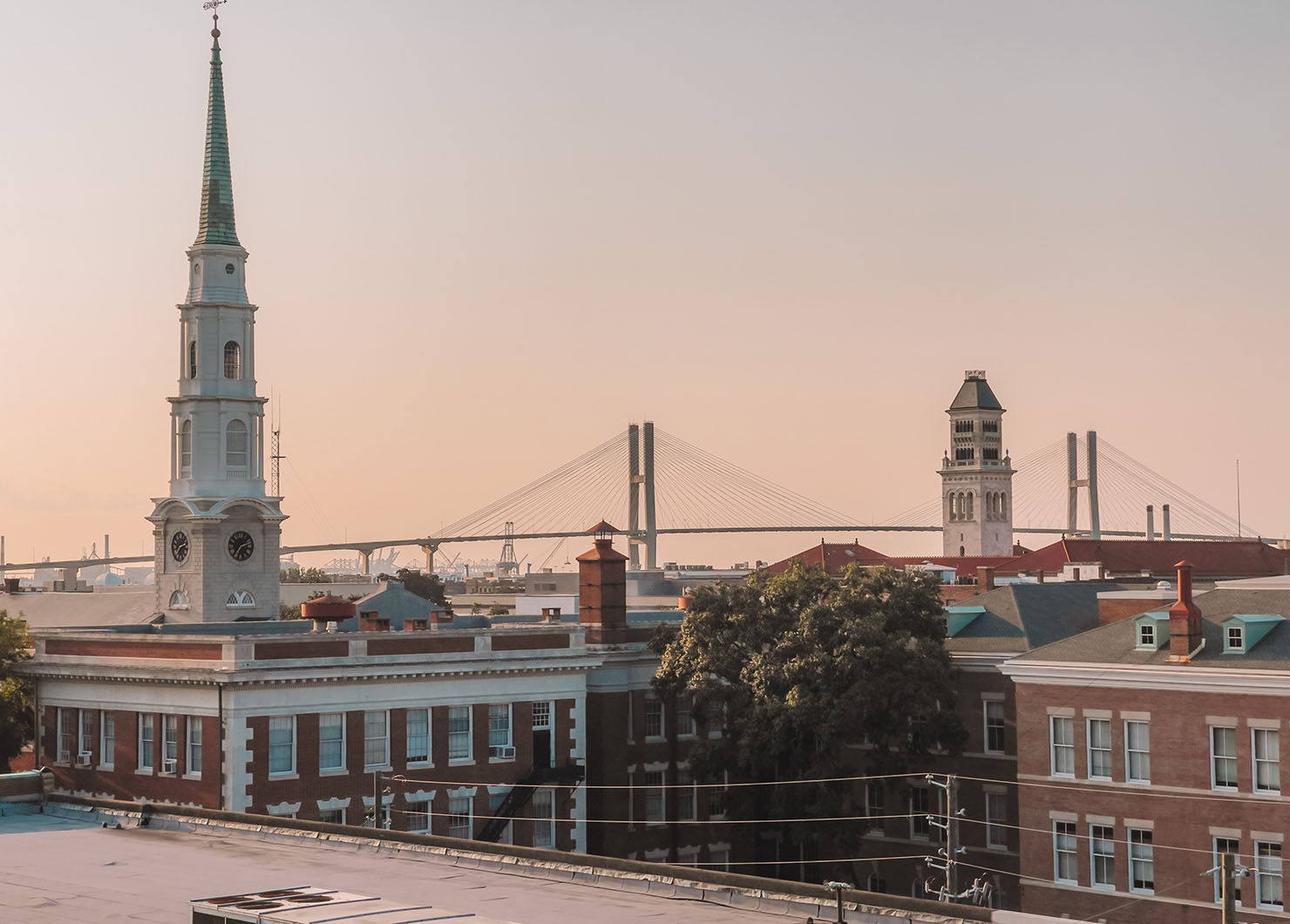 Planning Tip
You absolutely need reservations for a few of these places. If you are traveling solo, they might be able to get you a spot at the bar — especially if you arrive during off-peak dining times.
My best advice is to plan ahead and make reservations well in advance (some of these places book up at least 6 weeks out).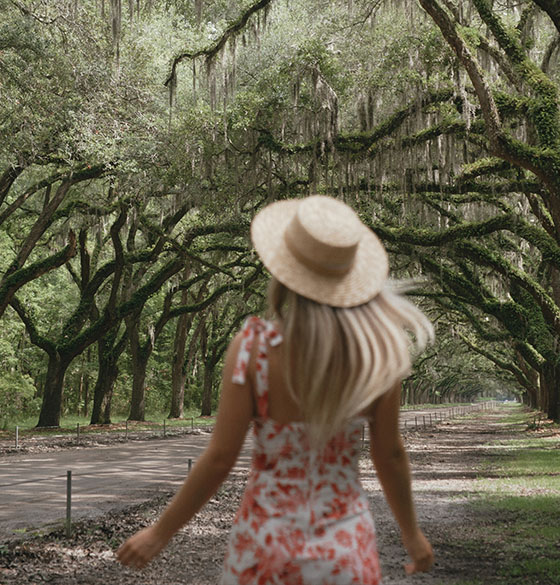 Whether you are planning a girlfriend getaway, romantic escape, or a solo adventure, Savannah is a dream destination for a long weekend. Here's your ultimate guide to three days in Savannah!
Read More

For Brunch & Lunch
This family-owned restaurant has been everybody's favorite breakfast spot since 1943. Pull up a chair at one of the communal tables in this busy Southern-fried diner.
Mrs. Wilkes Dining Room / 107 W Jones St
This Parisian-inspired spot off River Street has $12 bottomless mimosas at brunch and a good selection of lunchtime sandwiches.
This popular brunch spot offers to-gosas (AKA mimosa to go) or you can stick around for dinner. The pork belly donut sliders here are famous.
The Ordinary Pub / 217 1/2 W Broughton St
Another top pick for southern classics like fried green tomatoes, biscuits and gravy, or shrimp and grits.
B. Matthew's Eatery / 325 E Bay St
Get to Bay Street for a prime view of the water, a biscuit the size of your head, and bacon hanging on a clothesline. Need I say more?
Two Cracked Eggs Cafe / 202 E Bay St
On Bull Street, you'll find this fab breakfast and/or coffee pitstop with an Australian influence.
The Collins Quarter / 151 Bull St

Husk Savannah
For Dinner 
When it comes to amazing restaurants in Savannah, you'll be lost in a sea of options. To help you narrow it down, here are a few of my must-try eateries.
Come for the oysters and stay for the craft cocktails in this refined New American concept restaurant.
This bank-turned-gastropub has elevated classics like shrimp and grits, cornbread, and hanger steak. Be sure to sample the gin craft cocktails.
Cotton & Rye / 1801 Habersham St
Explore the menu of ultra-fresh seafood in this stylish spot in the Drayton Hotel.
St. Neo's Brasserie / 7 Drayton St
This place is serving up an eclectic menu of bison burgers, Scottish salmon, and some of the best Shrimp and Grits in town (which is saying a lot!).
The Public Kitchen & Bar / 1 W Liberty St
Who says it's all about southern grub here? The Cuban dishes and live jazz music here make it a must-visit.
Ranche Alegre Cuban Restaurant / 402 Martin Luther King Jr Blvd
Another top spot for live music, this speakeasy-style is perfect for dinner and drinks. And, it's worth noting, this is one of the only places I've ever come across that's famous for its Brussels sprouts. They're actually that good!
Repeal 33 Bar & Restaurant / 125 Martin Luther King Jr Blvd
The Naples-style pies here are the real deal. Try a margarita pizza, one of the many specialty options, or go for a meatball sub.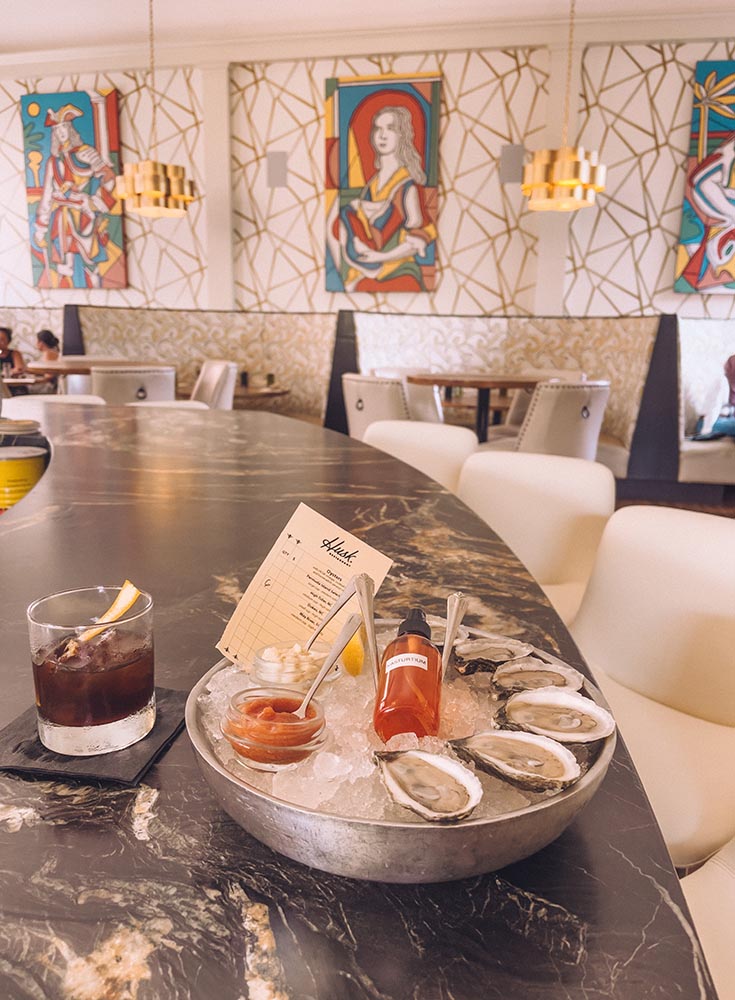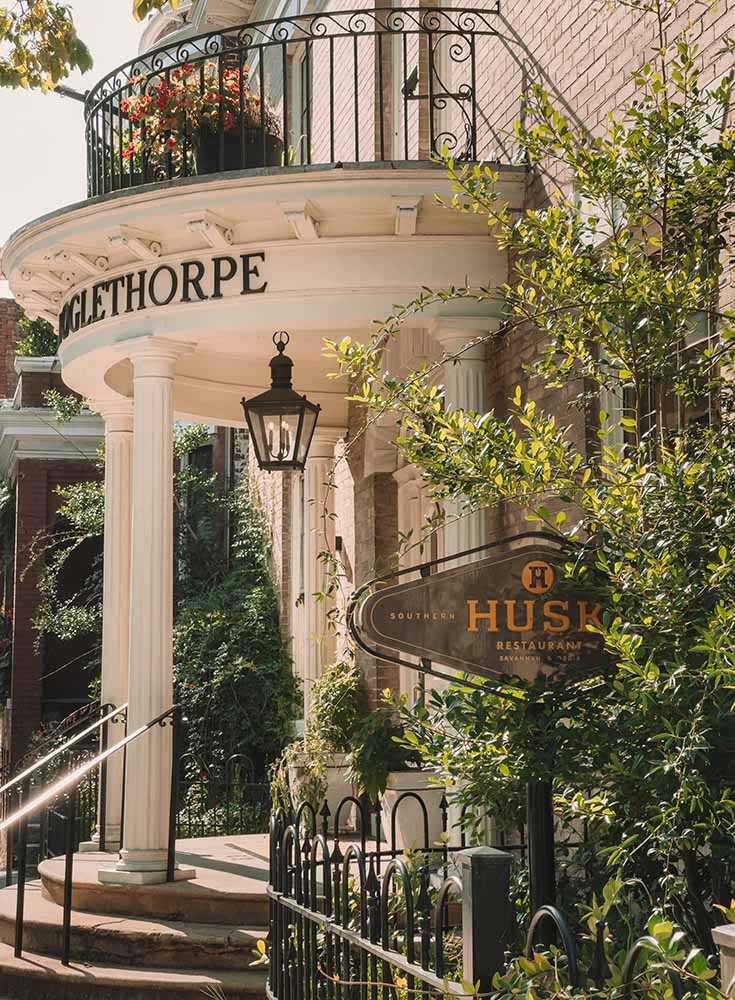 Another stately mansion turned foodie hotspot, the polished and innovative menu revolves around local ingredients expertly prepared.
This tranquil taqueria is serving up made-from-scratch Mexican eats on a sun-soaked patio. What else could you ask for?
Bull Street Taco / 1608 Bull St
Everybody's favorite late-night hotspot, this place is spinning vinyl records and serving up a global menu.
Savoy Society / 102 E Liberty #109
Whether you are looking for brunch or a schnitzel dinner, this adorable spot is doing everything right. While it's on the pricier side, it's well worth it.
One more pricey but iconic pick, this Colonial mansion with live music is the place to be for dinner. Go for a romantic candlelit meal of flounder and filet mignon.
The Old Pinke House / 23 Abercorn St
This 19th-century warehouse has been converted into one of the hottest tickets in town. Come for a dinner of She Crab soup and pecan-crusted flounder then go to the bar to listen to the piano player and admire the view.
Vic's on the River / 26 E Bay St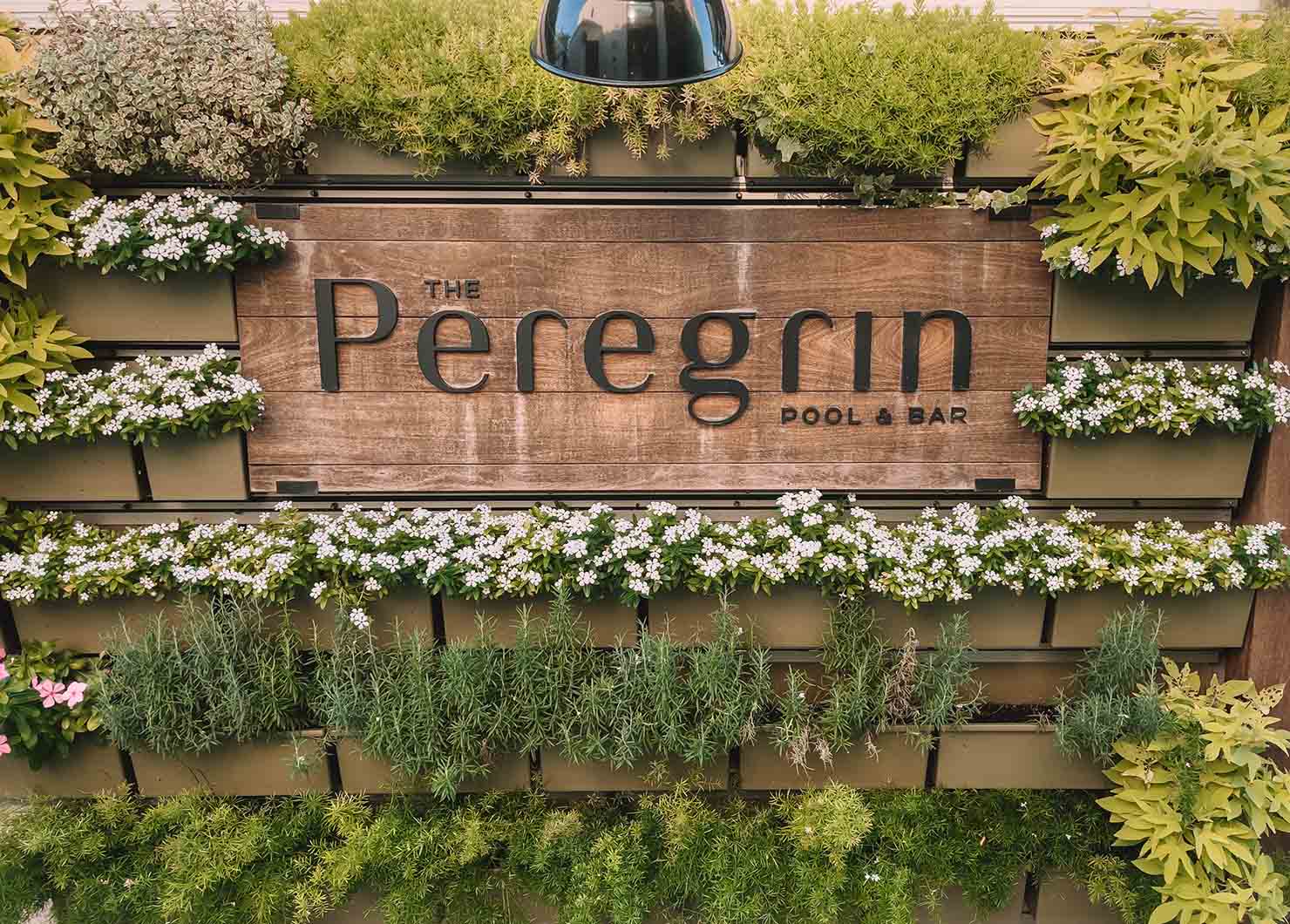 For Cocktails
This swinging basement bar offers up a dizzying array of cocktail options on this vintage newspaper-inspired menu.
Alley Cat Lounge / 207 W Broughton Ln
This sophisticated speakeasy has a swanky vibe and an extensive bourbon list.
While speakeasies are the hottest ticket in Savannah, this funky spot is embracing arcade games and a dive-bar vibe. Grab a craft cocktail and munch on free popcorn.
The Wayward Bar / 257 E Perry St
You need a key to get into this dark and cozy hotspot.
I've heard you may be able to get a key (or a password) from your hotel's concierge…but you'll have to inquire within to find out. 😉 Spinning vintage music and offering up burlesque shows, this is the place to go for absinthe.
Mata Hari's Speakeasy / 306 W Lower, Factors Walk
This awesome martini bar is serving up more than just a lemon twist in your drink. Try everything from bananas fosters to birthday cake martinis on this better-than-it-sounds menu.
Jen's and Friends / 34 Bull St
You'll have an unforgettable view of the city from the rooftop bar at this top-notch cocktail spot.
Peregrin / Located in Perry Lane Hotel, 256 E Perry St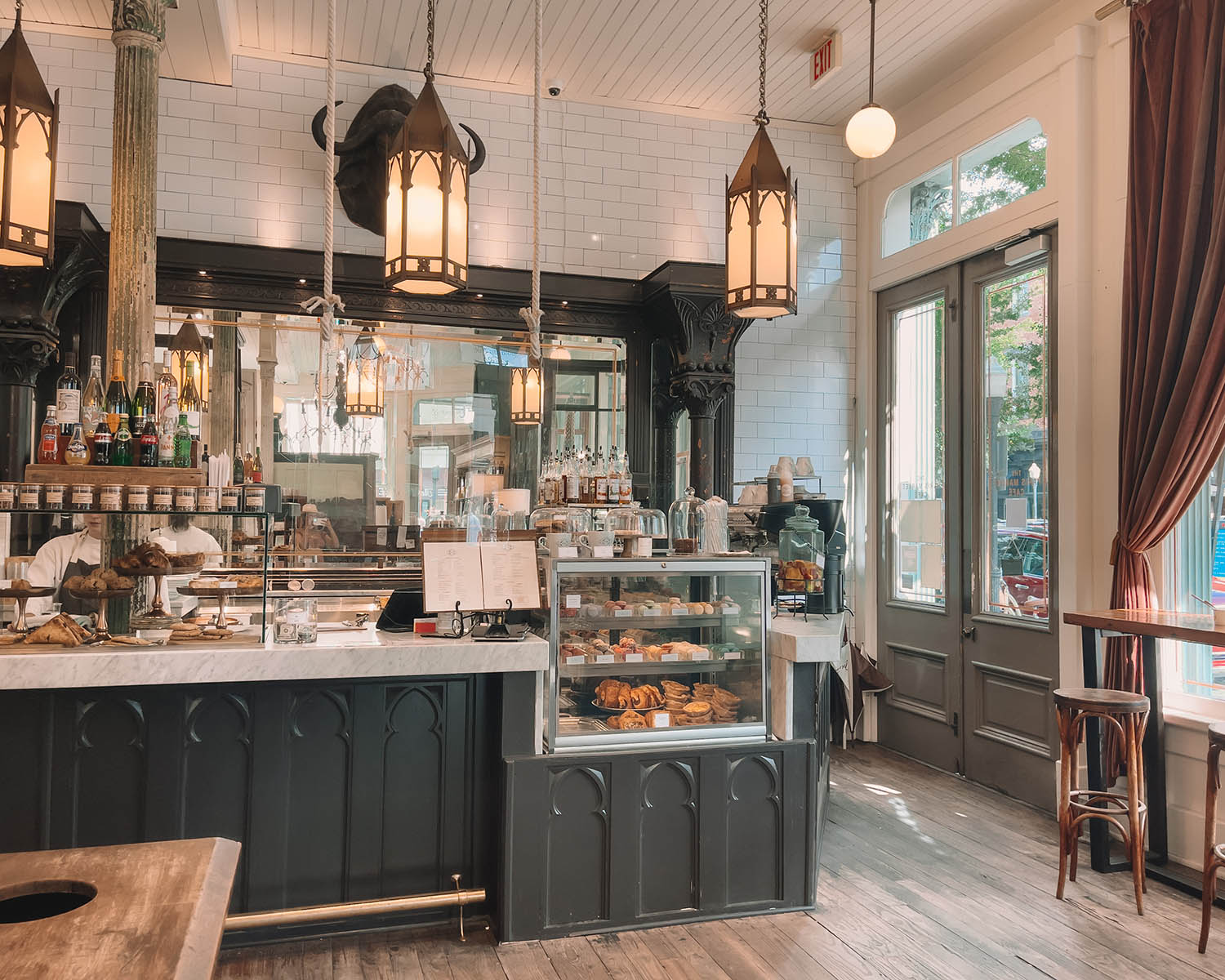 The Paris Market & Brocante
For Sweet Treats
For the perfect airplane snack, grab these cookies. I am in love with their lime coolers and that was just one of the countless tasty recipes.
Byrd Cookie Company / 6710 Waters Ave
Stop by the spot that Architectural Digest called The Most Beautiful Coffee Shop in Georgia.
This is a lovely little sidewalk café to refuel. I stopped in to cool down with an iced coffee and browsed the eclectic array of antiques and adorable souvenirs.
The Paris Market & Brocante / 36 West Broughton Street
Leopold's
This famous ice cream shop on Broughton Street is said to be the best around. Rumor has it that people wait 30 minutes or even up to an hour for a taste of the cold stuff.
When I saw the line running around the block, I skipped it but add it to your list if you are a truly devoted ice cream lover.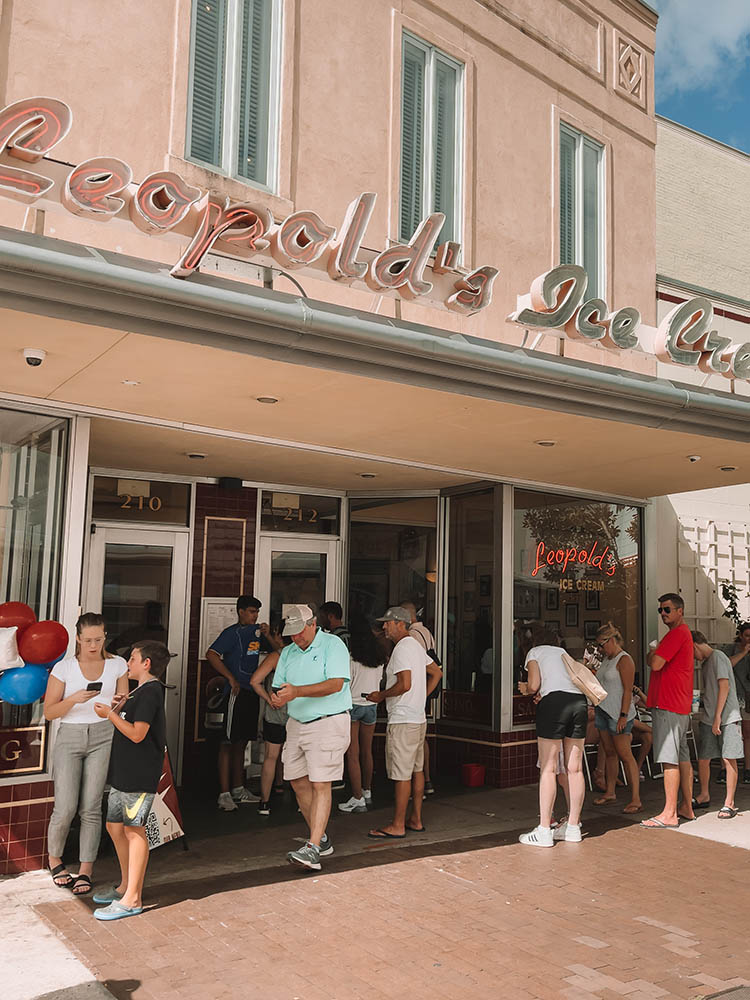 Have any favorite places in Savannah that you'd like to share? Let me know in the comments below!