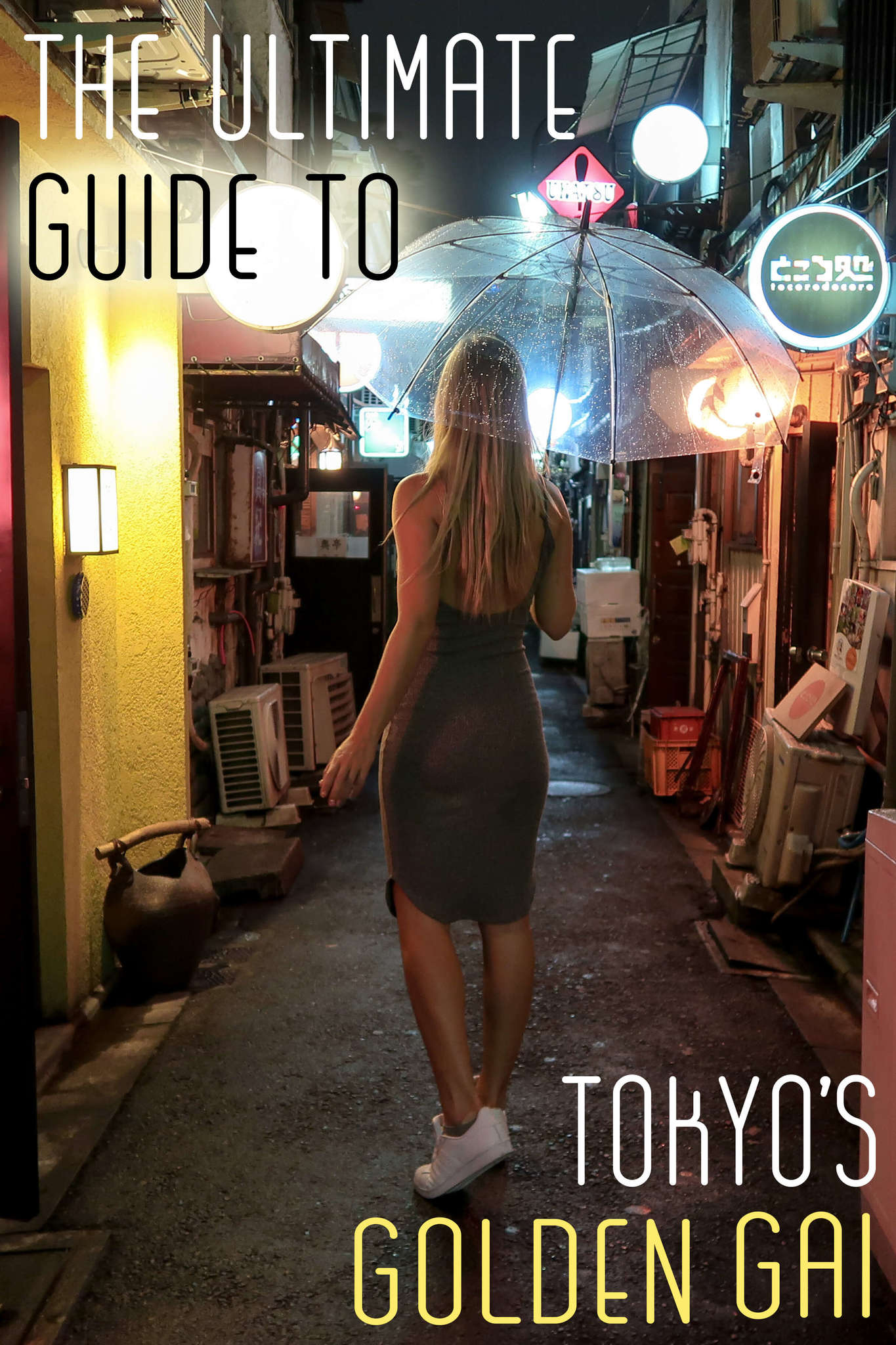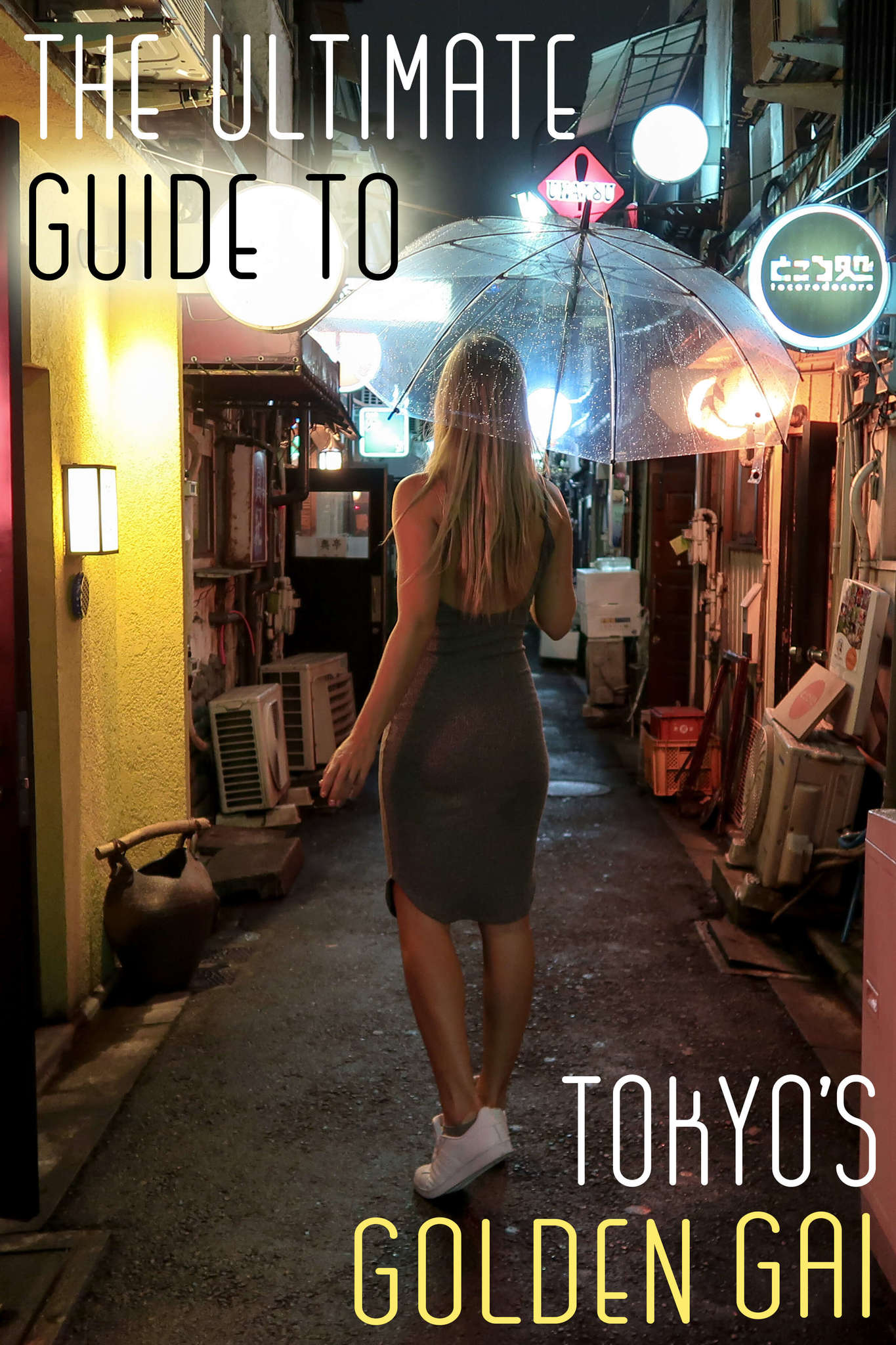 You've never been anywhere like Golden Gai. A throwback to days gone by, this area of the Shinjuku district gives you a glimpse into what the city looked like in the 1950s.
With endless shanty-style bars and interesting architecture, this is not your usual nightlife scene. Most of the bars are just a few feet wide and offer a real one-of-a-kind experience.
Ready to rub shoulders (literally) with the locals? Here's my ultimate guide to Tokyo's Golden Gai.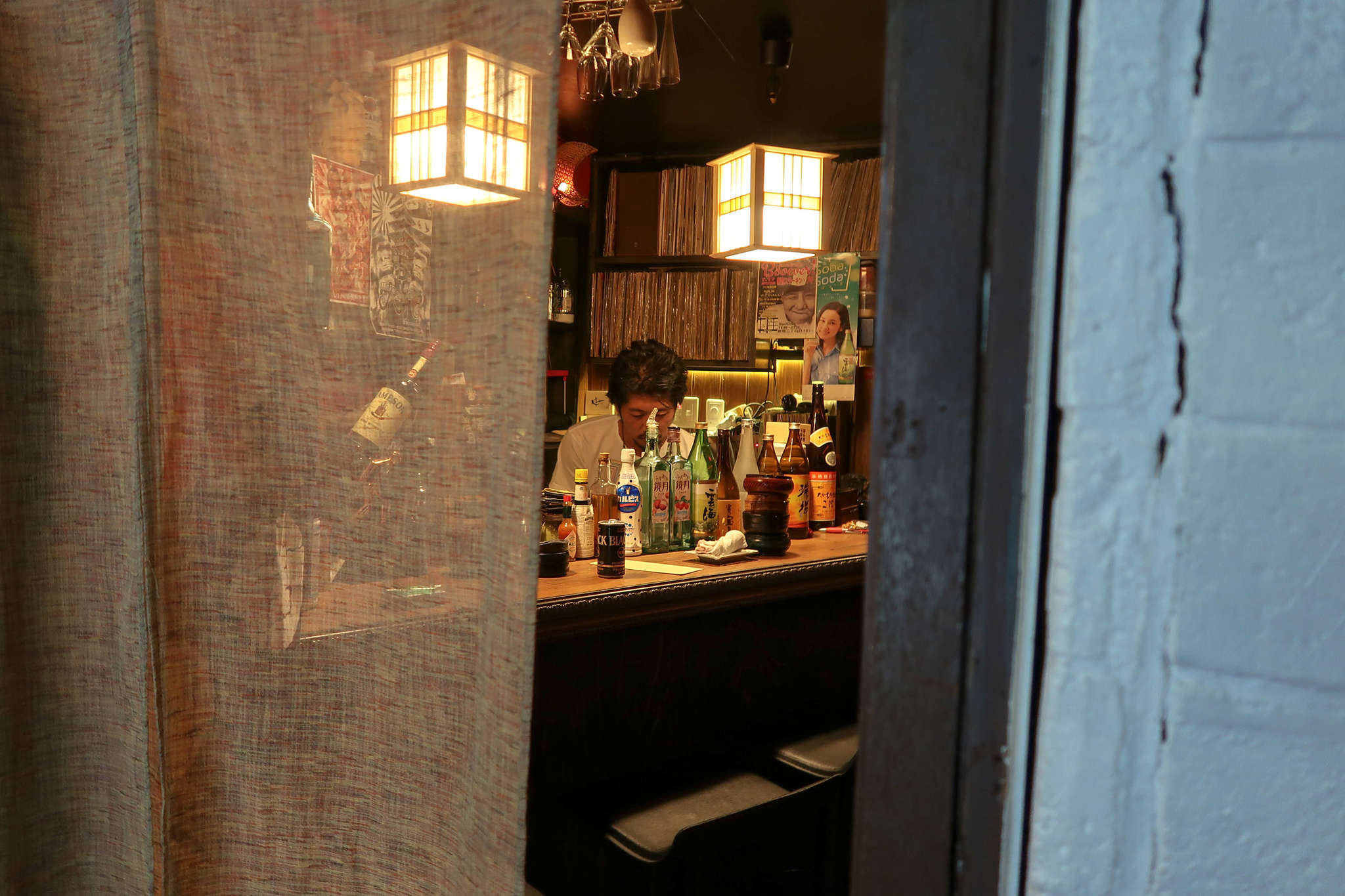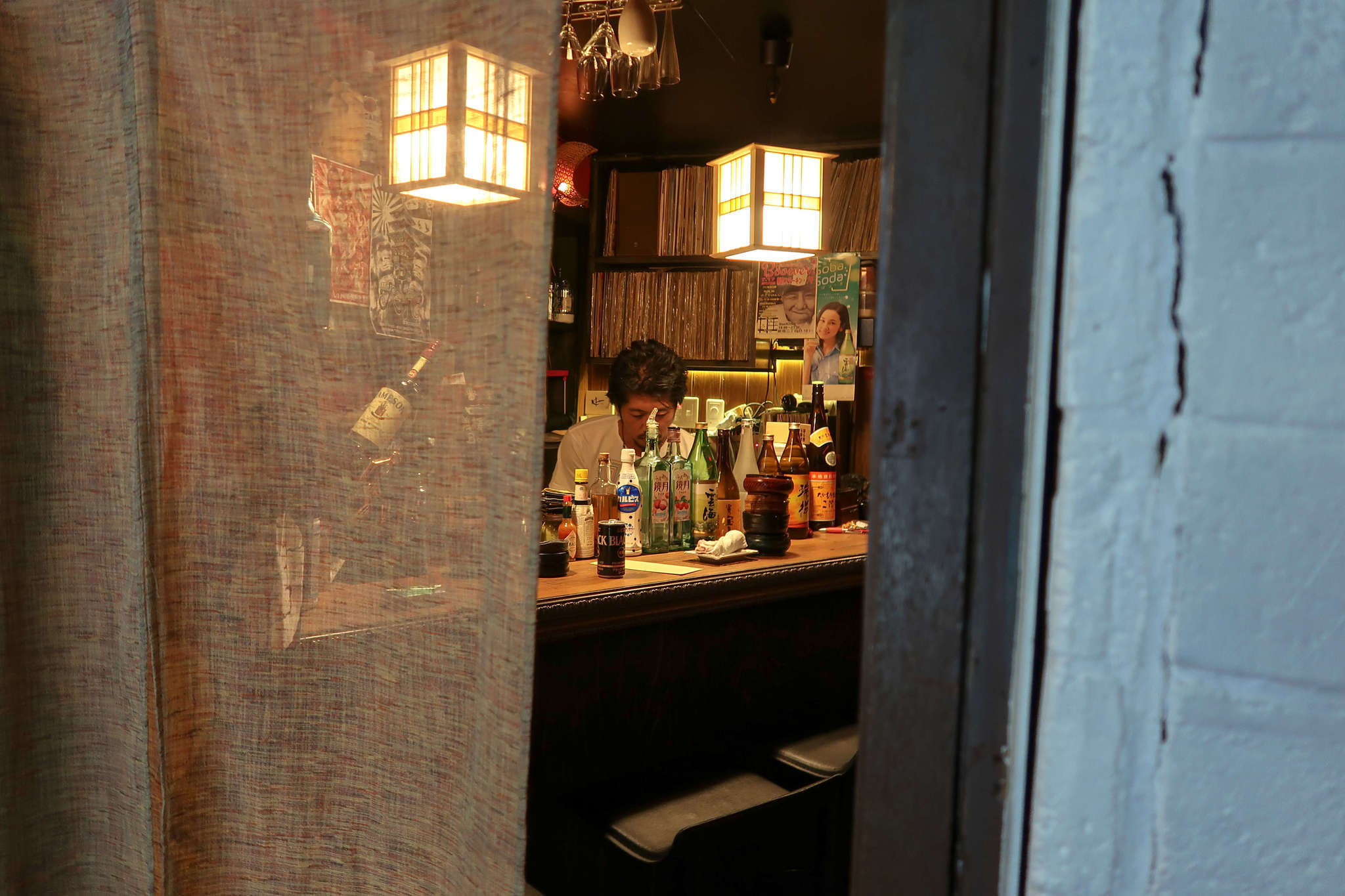 History of Golden Gai
Golden Gai, also known as the Golden District, is made up of six incredibly tiny alleys jam-packed with almost two hundred bars. This area actually started out as a black market in the 1950s and still looks pretty much the same. It was famous for prostitution until the sixties when it becoming a drinking hot spot.
During the eighties, the bar owners guarded the area around the clock to prevent the Yakuza from burning the bars down.
Despite the crazy history, Golden Gai is now ultra safe and friendly to female tourists.

The Shinjuku District
Golden Gai is located within Tokyo's Shinjuku District. It's less than a ten-minute walk from the east exit of Shinjuku station.
Each bar has different hours, but generally, the neighborhood operates from 5:30 p.m. to 5:00 a.m. Things are in full swing around eleven p.m.
Most of the bars don't serve food, so you'll want to go for dinner before drinks. For the culinary equivalent of Golden Gai, check out Omoide Yokocho. Full of tiny hole-in-the-wall eateries, this little street serves up authentic Japanese grub.
For a totally unforgettable dinner and show before the bar, check out the nearby Robot Restaurant in Tokyo!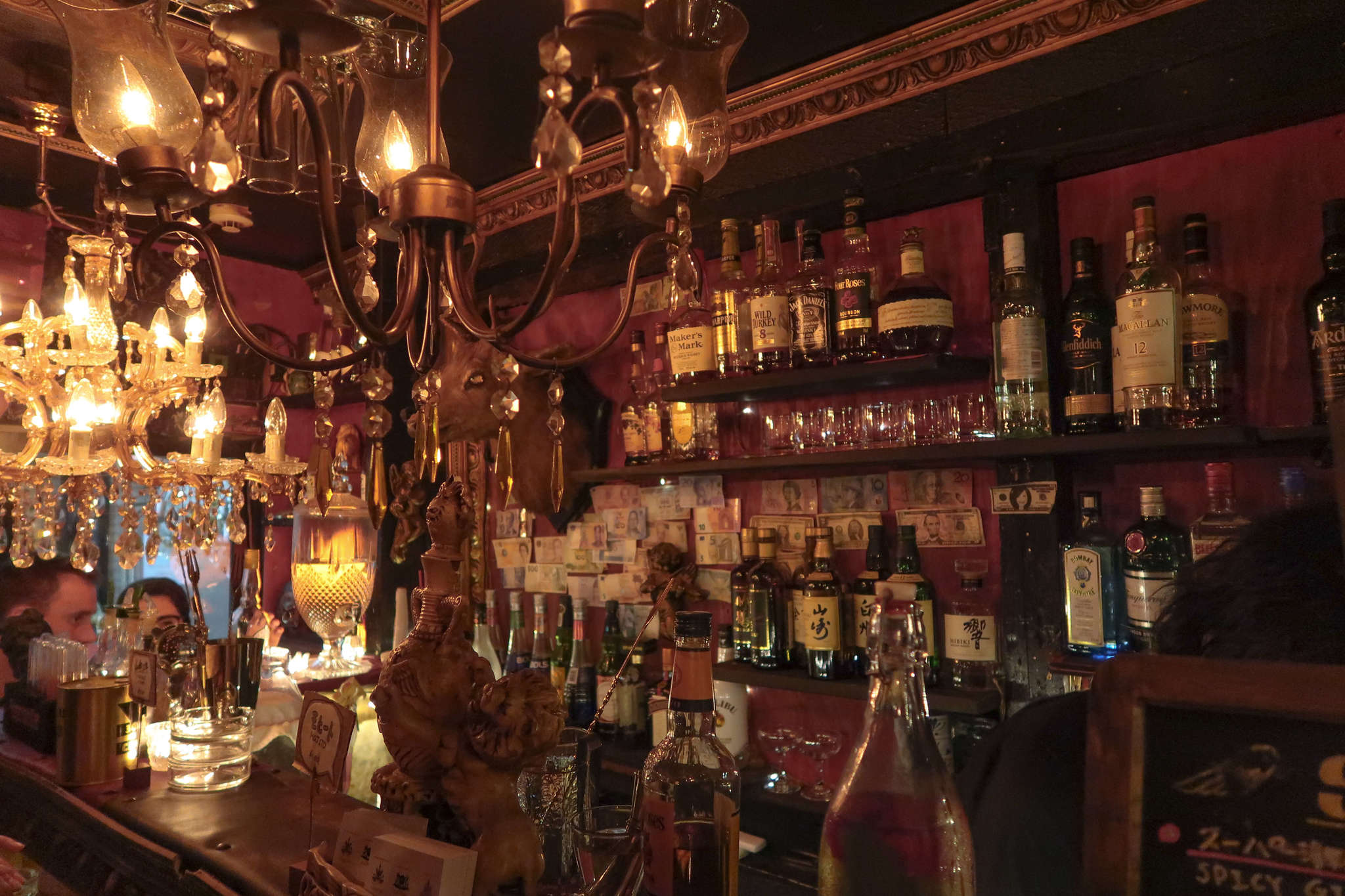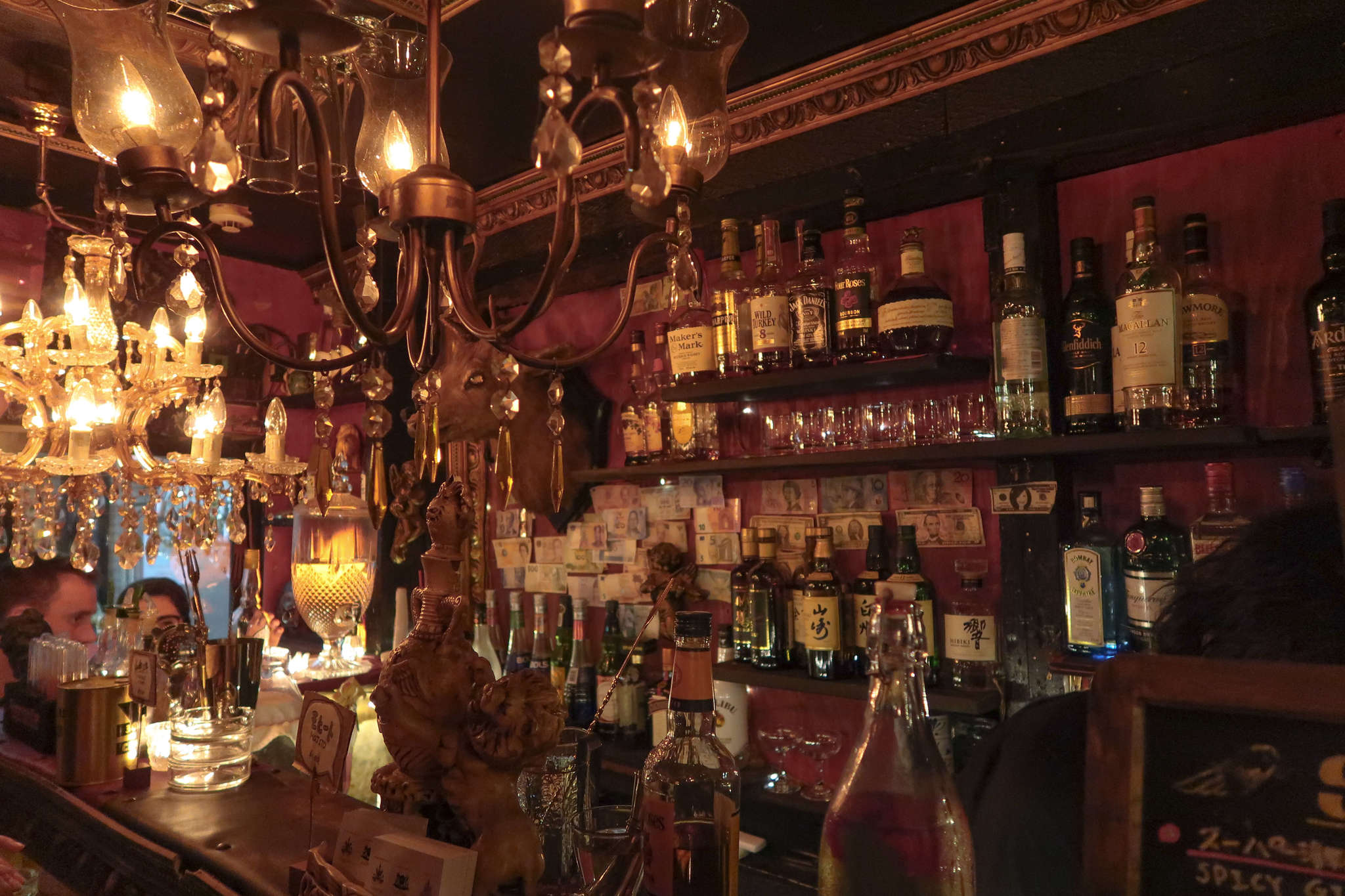 The Bars in Golden Gai
Each and every spot in Golden Gai is different. Every place has its own claim to fame, whether it's crazy decor, a signature cocktail, or so-bad-it's-good karaoke. You'll hear everything from punk music to flamenco blasting.
Be sure to check out the view from Albatross, live it up in the leopard-print Kenzo's Bar, or check out the crazy cocktail menu at Bar Darling. And keep going! There are so many bars to see, and they're all interesting in their own way.
While I would normally say, "go where the locals go," Golden Gai is still very "locals only." Many bars have signs that say "no photos" and "no tourists" so be respectful.
To see which bars are tourist-friendly, the easiest thing to do is hit up TripAdvisor. While the bars are ultra small, you will find a lot of them reviewed online, so you can narrow it down to the most tourist-friendly spots and the ones that look the most like your style.
Helpful Tip: Before you go, grab cash. Drinks aren't too pricey by international standards but entry costs, table costs, and drinks can add up, and they are cash only pretty much everywhere.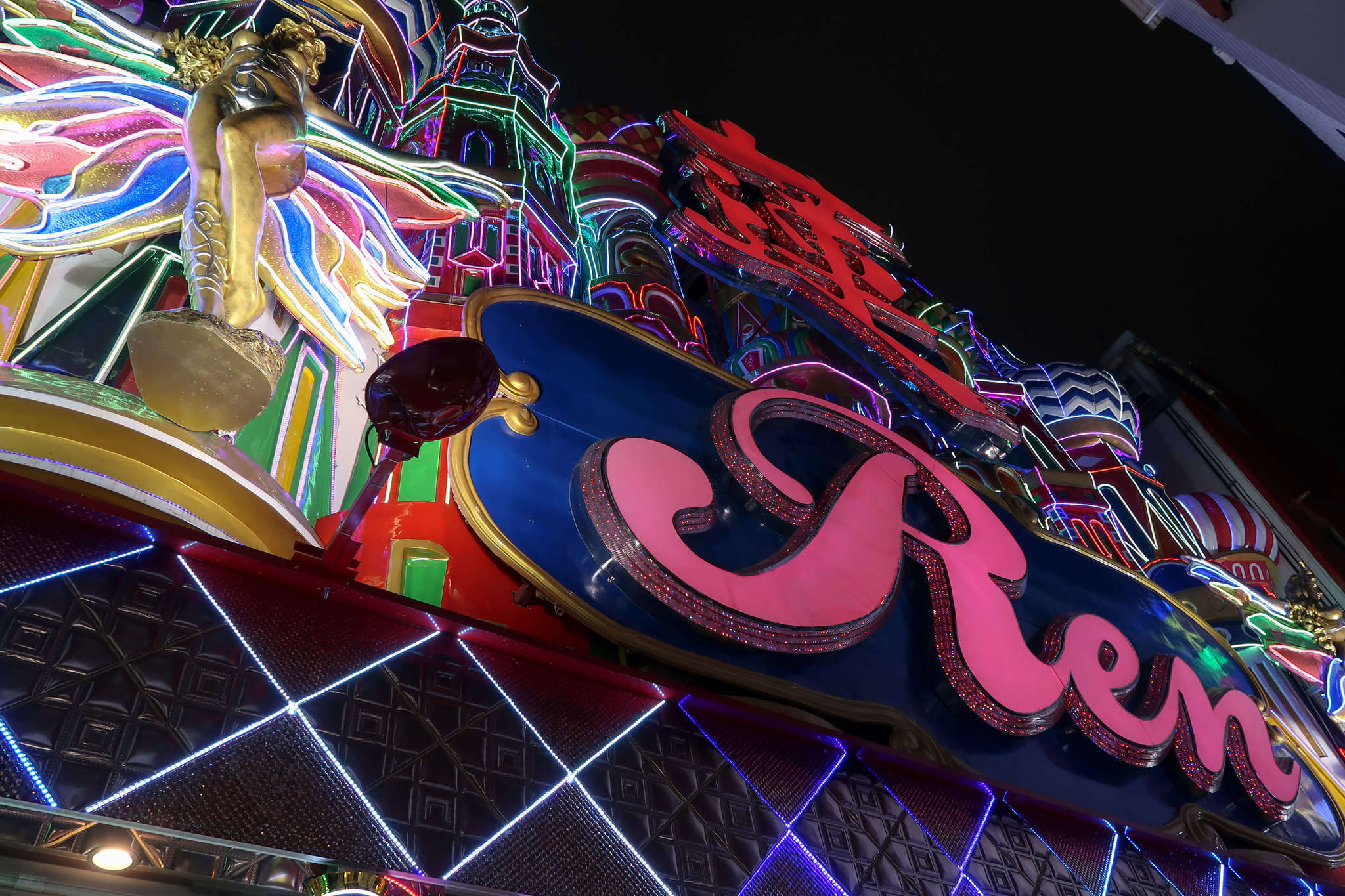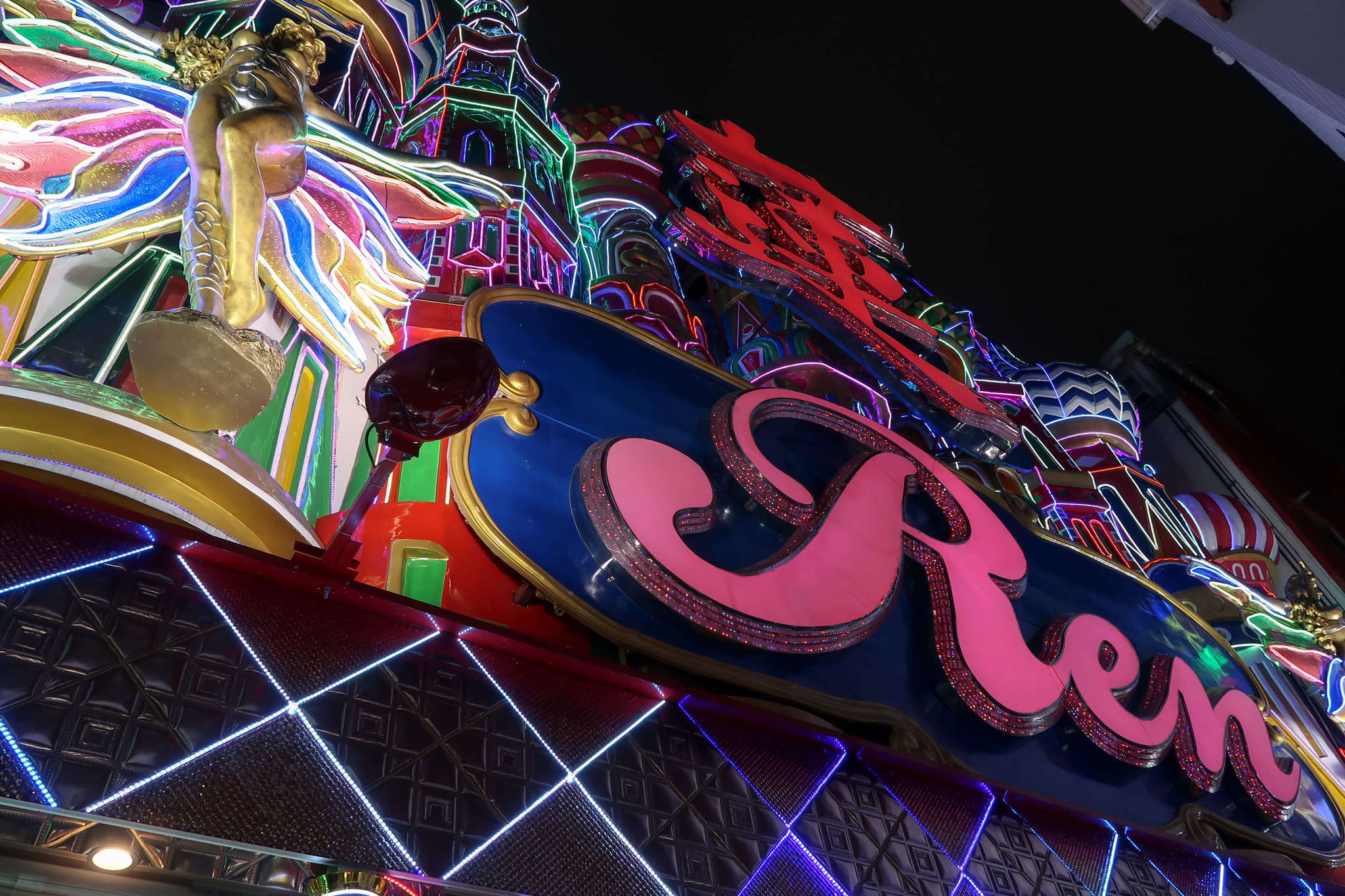 Getting Around Golden Gai
As you're wandering down the tiny streets of Golden Gai, you'll notice a mash-up of English and Japanese signage. If you see English info outside the bar, you know it is tourist-friendly.
Spots that only advertise to locals can be tricky. Some of them only welcome regular customers—but of the bar really speaks to you, give it a try! Walk in, flash a smile, and see if they welcome you. You won't be the first tourist who has visited, or the last.
Some bars have a cover charge, and you'll want to have cash handy as soon as you get to the door. Charges vary quite a bit and can go up to 4,000 Japanese yen ($35 USD) for the fancy spots.
Helpful Tip: Some people in Tokyo don't speak English or are shy to show their skills. I highly recommend having a basic vocab list with you and downloading Google translate offline for your phone.
If you're nervous, try starting off at Albatross, Champion (for some karaoke), Kenzo's Bar, Totobar Shinjuku (for sake), or Bar Araku (no cover for international tourists).
Don't miss my favorite Tokyo-inspired styles!


Read More