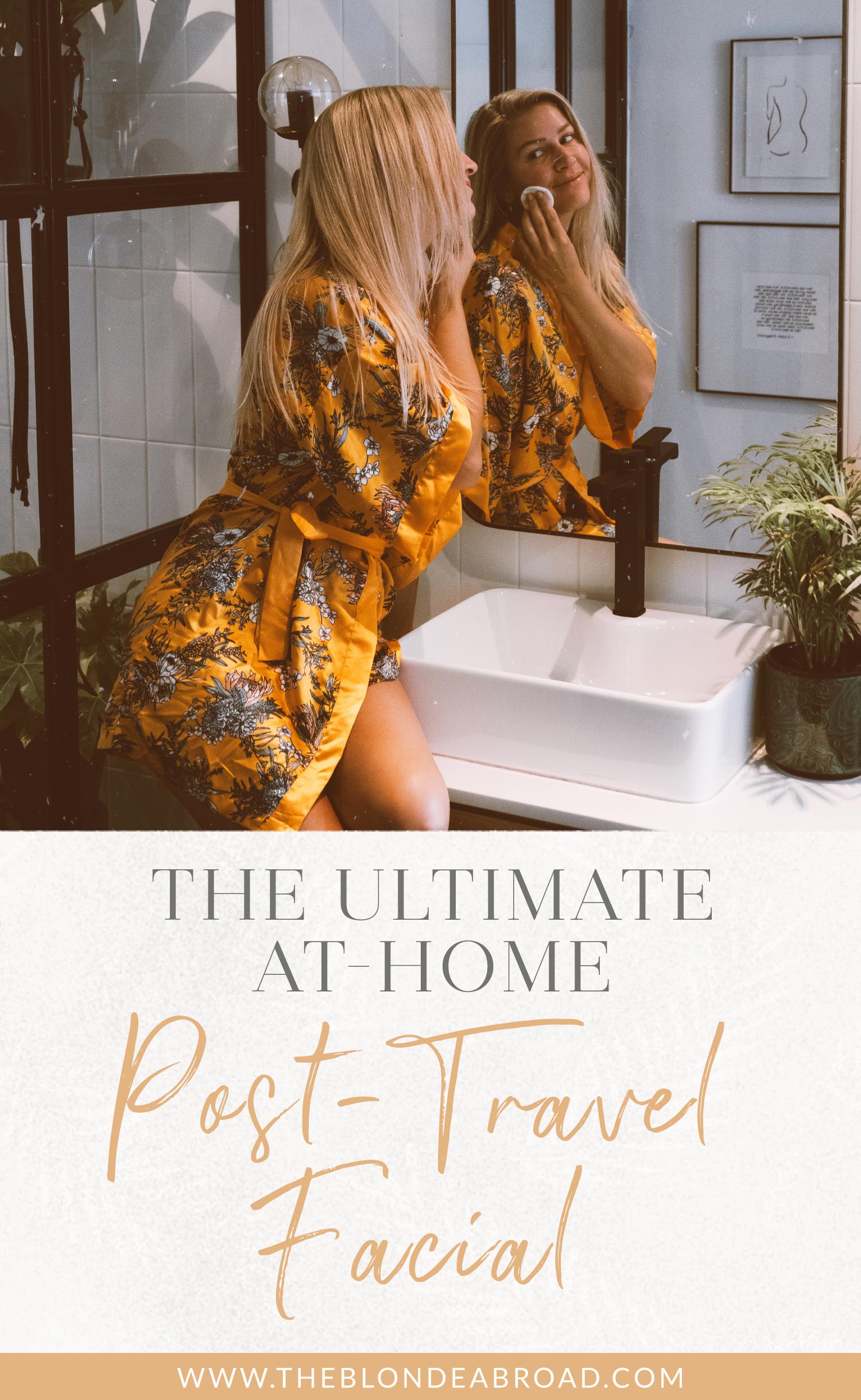 If you can't visit an aesthetician to achieve a dewy glow, turn your home into a spa! When I return home from traveling, one of the first things I like to do is an extremely hydrating facial.
Flying tends to dry out the skin, and I'm not always 100% great with taking care of my skin when on the road, so doing a complete reset and giving myself a spa-like facial is key!
From which cleansers to use to the perfect steamer, here's how to give yourself the ultimate at-home post-travel facial!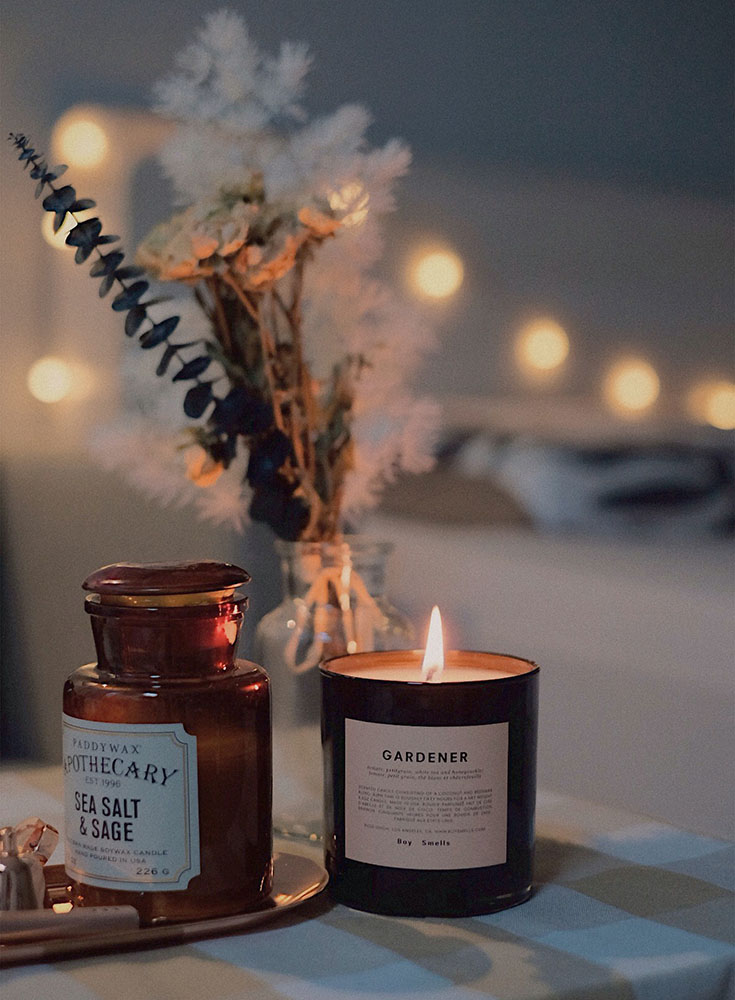 Pre Facial
First Things First: Set the Mood!
Drink a large glass of water—I love adding sliced fruit or cucumber!
Make a cup of herbal tea to enjoy throughout the experience
Burn incense or turn on a diffuser with oils
Play a relaxing playlist — here's my go-to!
Enhance your mood and overall wellbeing with a blend of herbs and essential oils. Pair with these essential oils for ultimate relaxation.
Shop Now



Step 1: Double Cleanse
After setting the mood and creating a calm space, the first thing to do is cleanse your skin… twice! Use a cleansing oil to remove makeup and impurities, rinse, then follow that with a non-drying cream or gel cleanser and rinse again to get your skin squeaky clean.
Recommended Oil Cleansers:
Recommended Gel/Cream Cleansers:

Step 2: Exfoliate
Exfoliation doesn't require fancy tools, but I love the PMD Microderm Pro. It's the ideal tool for at-home microdermabrasion, and it does an amazing job. You can literally see skin flakes come off (kind of gross, but so satisfying!).
For a gentle, daily option, any exfoliating product will work!
Recommended Exfoliating Tools & Products:

Step 3: Mask
Use a hydrating mask. If you can, try to avoid any clay or 'purifying' masks—especially if your skin is feeling dry. While these types of masks definitely *feel* like they're working, they can deplete your skin of moisture and oils.
Recommended Masks:
Bonus—add in a lip mask!
Recommended Lip Masks:

Step 4: Steam
While your mask sits, use a facial steamer (I love the Vanity Planet Aira Steamer) for a truly luxurious experience. Take this time to close your eyes and relax for 5-10 minutes or longer (depending on your mask use instructions).
Use the code "blondeabroad50" to get 50% off! Step 5: Cleanse and Prep
Wash your mask off. Depending on the mask (read the usage instructions) you can either rinse with water or use with a small amount of gentle cleanser. Sometimes, you simply need to wipe the mask off.
Then, prep the skin with a toner or nutrient-rich concentrate.
Recommended Products to Prep & Tone:


Step 6: Serum
Apply a hydrating serum (ideally with hyaluronic acid). Hyaluronic Acid (also seen as HA) is a key molecule used to help skin stay moisturized and retain water so you ca achieve that dewy hydration.
Recommended Serums:
Bonus: Use 1-3 drops of a Hydration Booster for maximum moisturizing plumpness!
Recommended Boosters:

Step 7: Moisturize
Use your favorite hydrating moisturizer on both your face and neck. Make sure not to forget your neck—that area is really easy to skimp over, but that area of the body needs moisturizer and care, too!
Recommended Moisturizers:
Bonus: Beauty Oil — add a few drops to your moisturizer to seal in moisture without oiliness!
Recommended Beauty Oil:
Bonus #2: Don't forget the lips and eyes!
Recommended Eye & Lip Balms:



Do you have any favorite products or tricks when it comes to at-home facials?
Let me know in the comments below!