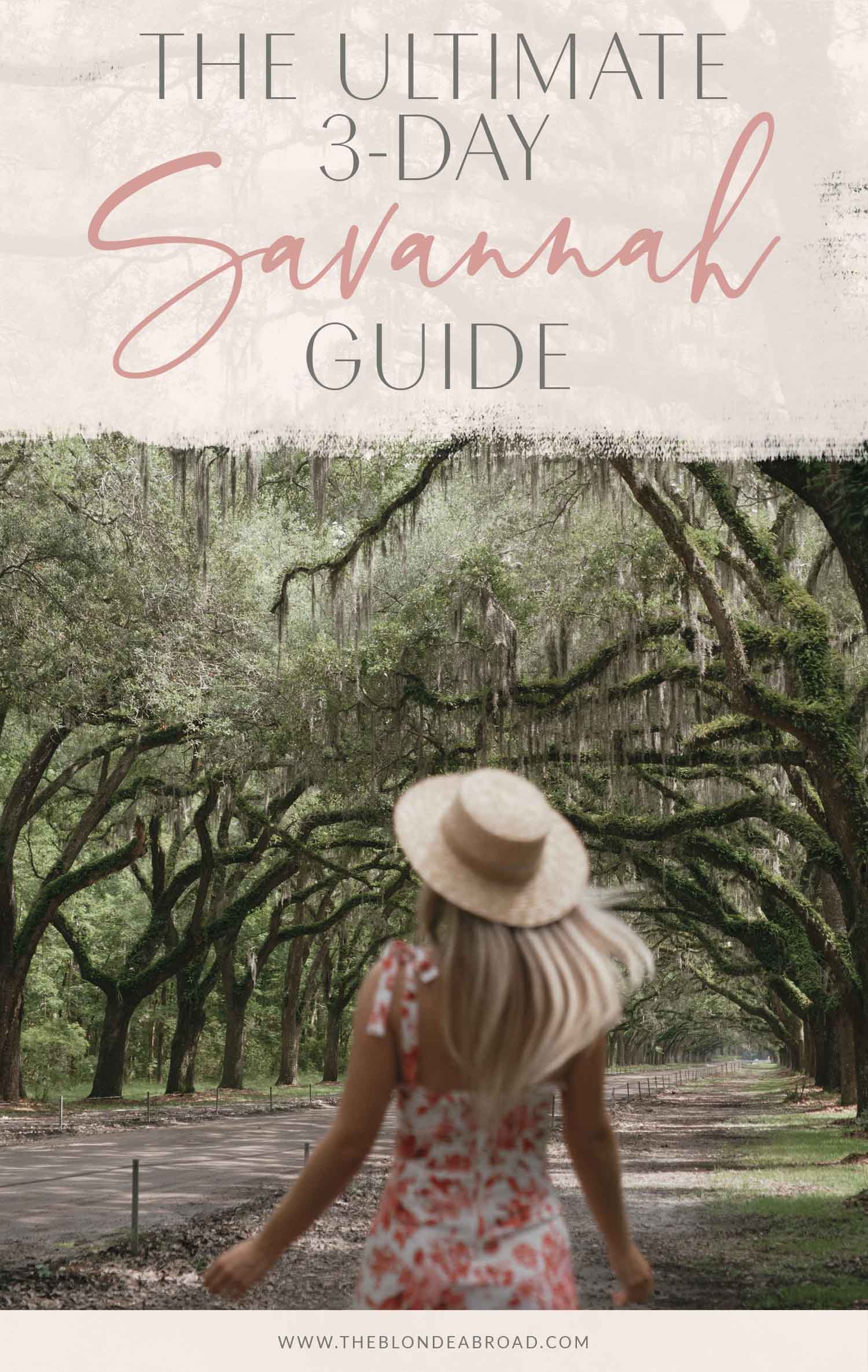 One of my first solo trips in far too long, Savannah was a breath of fresh air.
From the cobblestoned historic squares to the lush parks with Spanish moss flowing in the breeze overhead, this gal was the perfect place for some "me" time.
The whimsical natural beauty combined with that good old-fashioned Southern hospitality makes this a prime city for solo travel.
There is an incredible amount to see and do. And, it's one of those places where you need ample time to just stroll around and soak it all in (just LOOK at these gorgeous spaces).
Whether you are planning a girlfriend getaway, romantic escape, or a solo adventure, Savannah is a dream destination for a long weekend.
Here's your ultimate guide to three days in Savannah!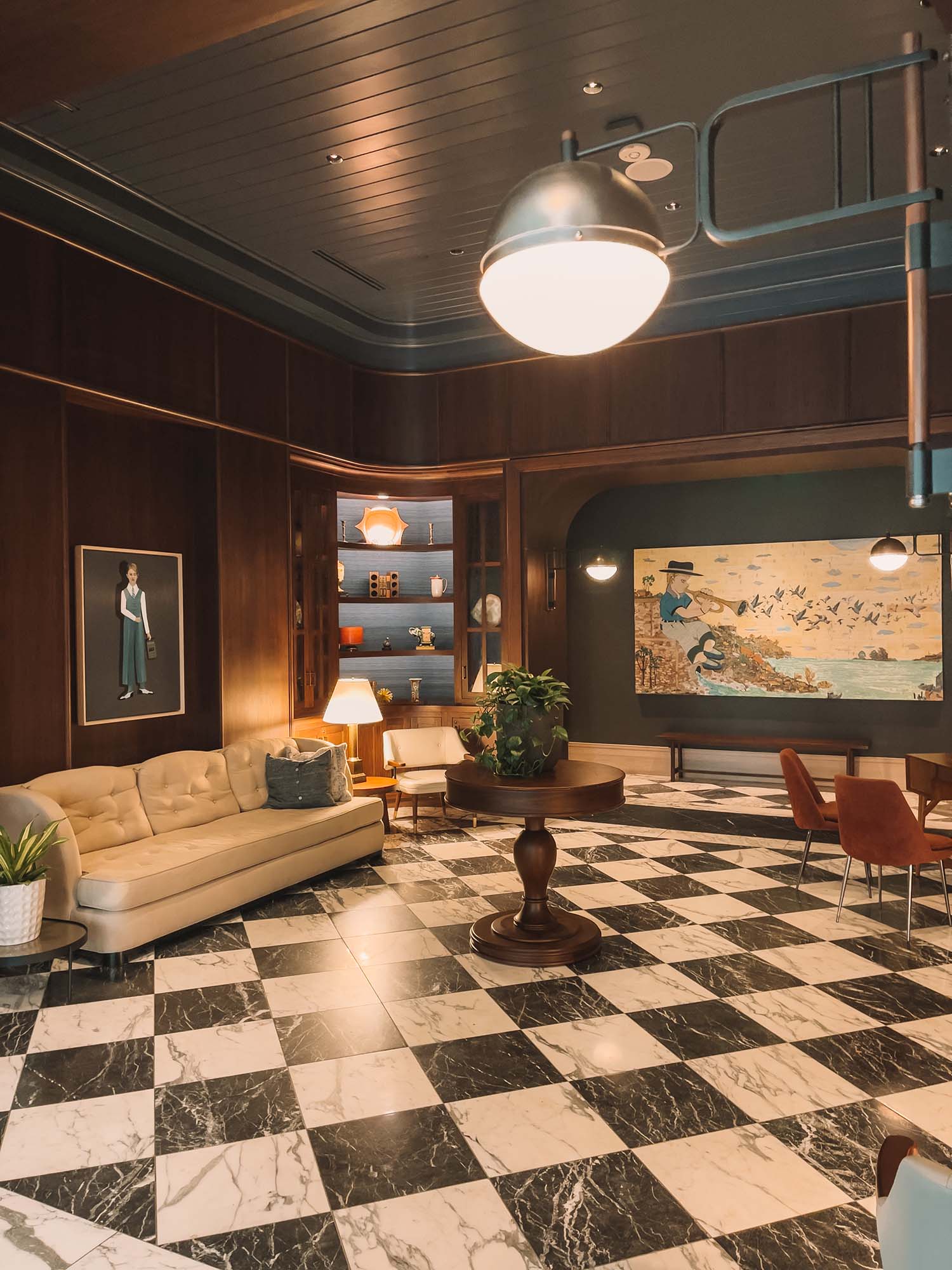 Perry Lane Hotel
Where to Stay
From budget-friendly rooms to suites fit for a queen, you'll be spoiled for choice here. Here's a quick look at my top picks, and check out more of the Best Hotels to Stay at in Savannah here!
For a luxe stay, this four-star hotel in the heart of the city is worth a look. They have a prime location in the Historic District so it's an easy base for exploration.
They also offer a complimentary house car that will pick you up or drop you off anywhere within two miles of the hotel. It's a definite perk but note that it's based on availability so you might end up waiting at peak periods.
This luxury boutique hotel is just beside the popular Forsyth Park and Bull Street. It's a lovely area to explore and, within a 15-minute walk, you'll be at the best shopping spots and eateries in Savannah.
Built during the 19th century and lovingly maintained, this stately mansion will make you feel like you're stepping back in time.
Another stunning property, this Victorian Romanesque mansion has been converted into an opulent hotel. They've maintained that old-world charm and have an impressive menu of elevated Southern dishes and craft cocktails.
Nestled in the much-loved Historic District, this affordable boutique hotel has a perfect location and a welcoming atmosphere.
You can walk everywhere in town, start your day with complimentary breakfast, wine and cheese, turn down service, and even cookies in the evening.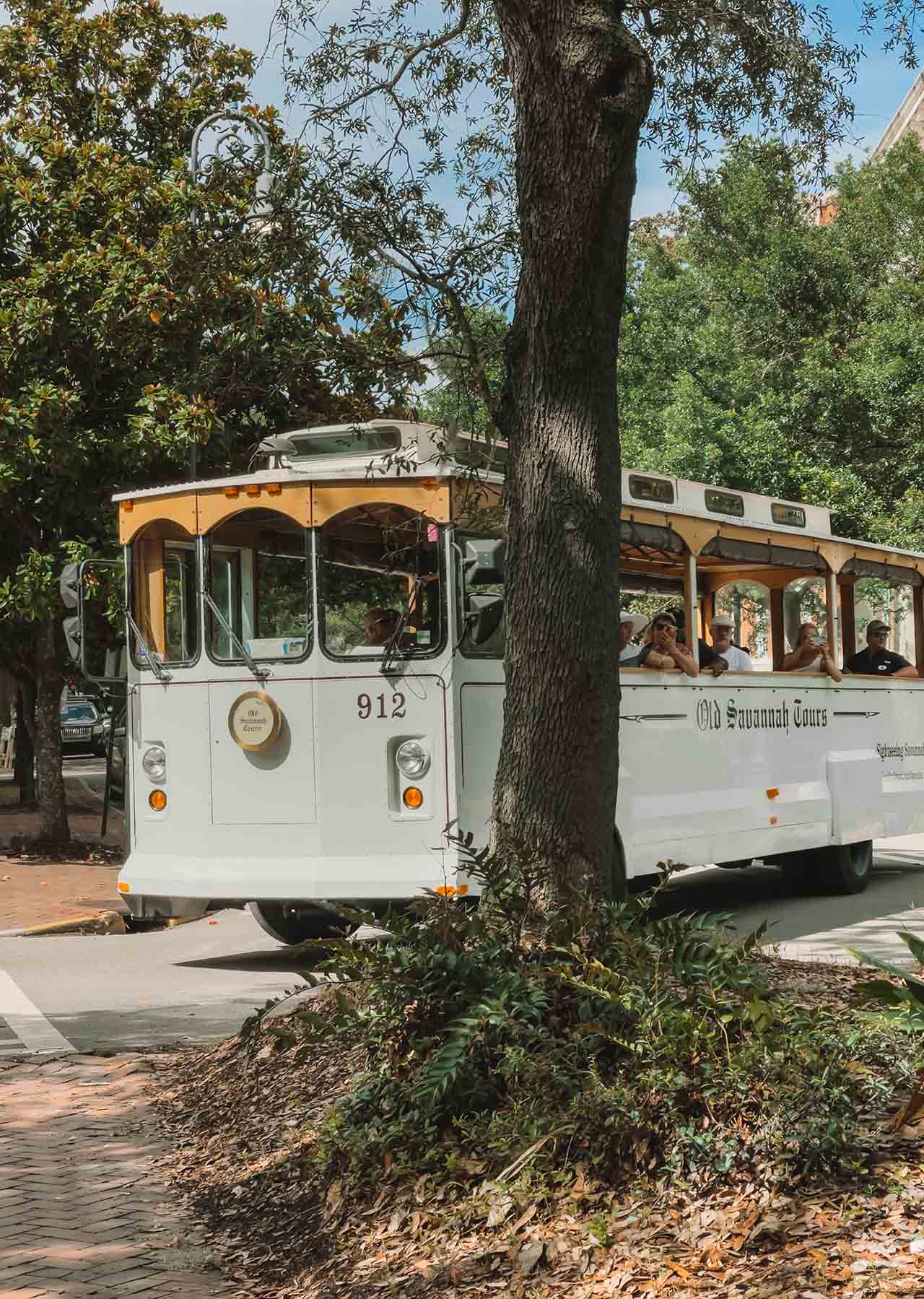 Getting Around
On my southern sojourn, I explored Charleston by bike but found I didn't even need a set of wheels for Savannah. It is a highly walkable city and you're never far from the top attractions.
Another handy option is the free DOT Express Shuttle. This gratis transport option will bring you around to the Historic District attractions as well as the local visitor centers, ferry landings, and area parking lots.
If you are looking to travel farther afield, check out the option with CAT or you can always get an Uber or Lyft here.
Want to just soak in the scenery? Savannah is officially recognized as a bronze-level bicycle-friendly community and their bike system is an easy and fun way to get around.
Note that some hotels also provide bikes while you're staying there, so check with your accommodation.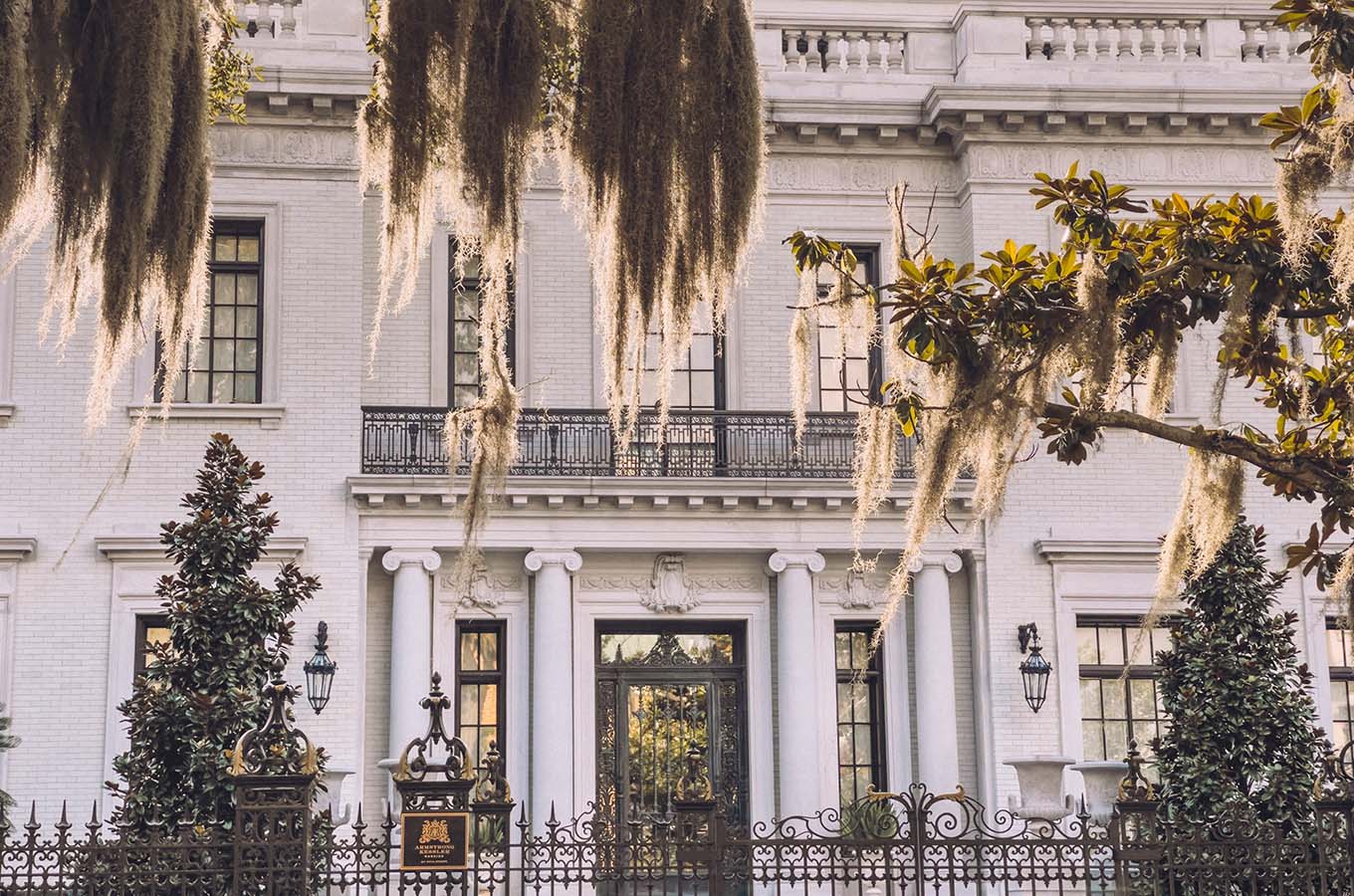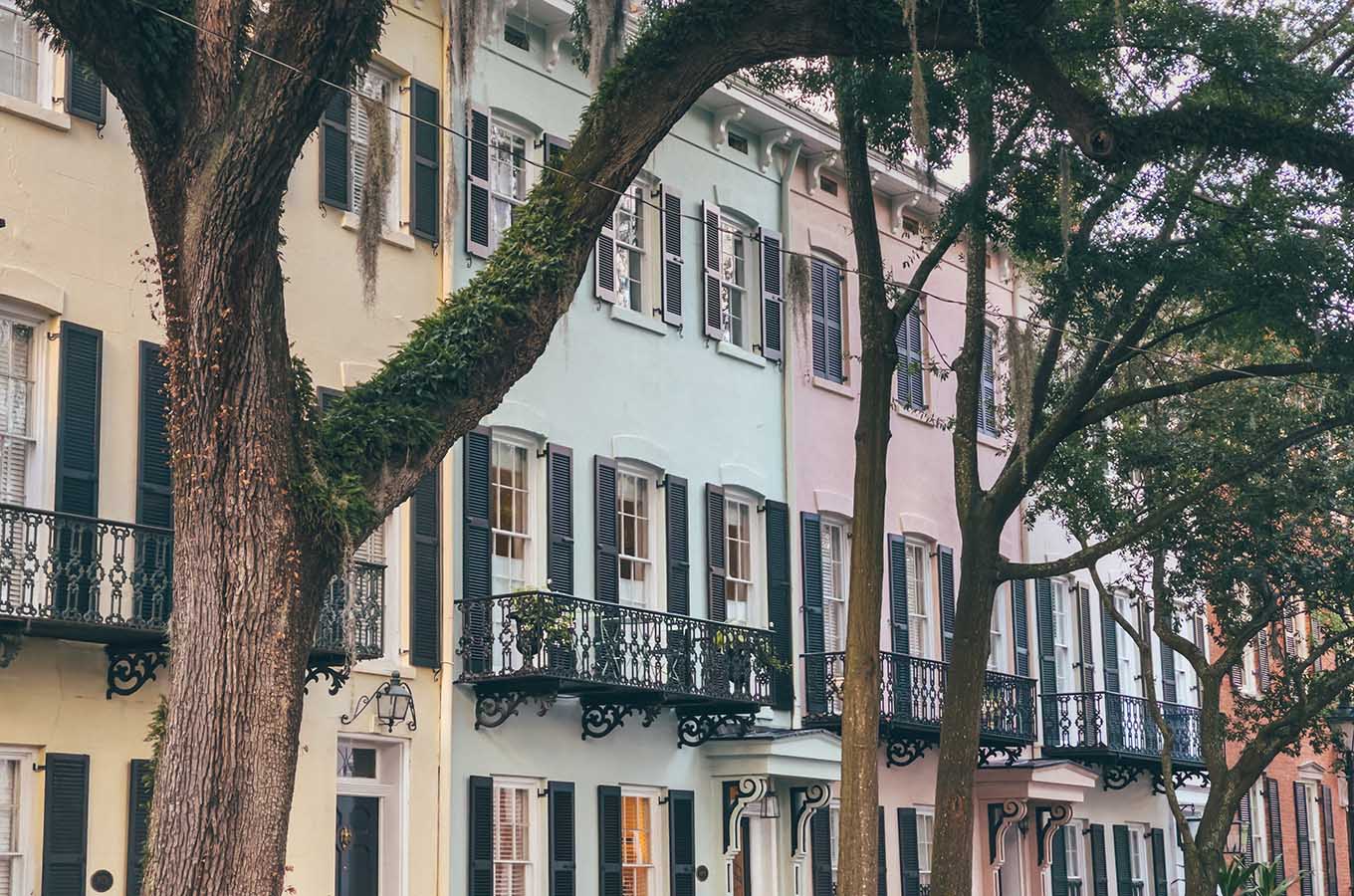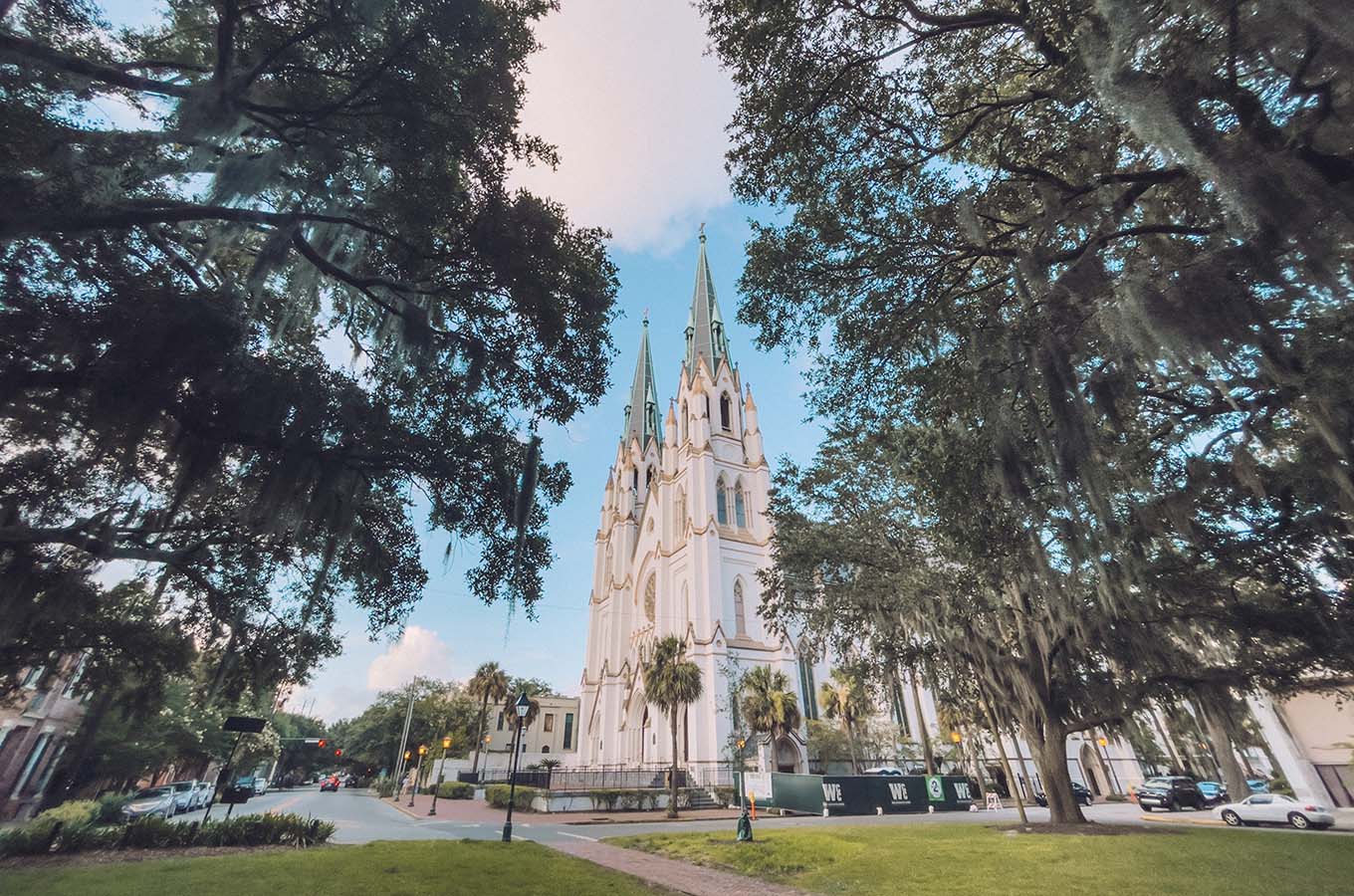 Know Before You Go
While Savannah is a perfect year-round destination, the summers get seriously sultry. During my July visit, the heat and humidity were intense.
Luckily there are water features around the city where you'll find kids and adults alike cooling off. I also found myself browsing random little shops just to get a refreshing dose of AC.
Plan to take it slow during the hottest months.
Regardless of the time of year, it's good to keep in mind that many stores and attractions have limited hours. 
This is a do as I say, not as I do kind of moment. I definitely learned this fact the hard way as I missed opportunities to visit places I wanted to go because of limited hours.
Generally speaking, expect places to be open from around 9 am to 6 pm from Monday to Saturday.
On Sundays, many places are closed or have limited hours (like from 12 to 5 pm).
Take the time to plan out the core group of activities you want to do. Check their schedules then keep some flexible options. Certain activities are weather-dependent, so be prepared to mix and match.
These are just a few of the things I hadn't considered before I got here. With that in mind, I created an itinerary reflecting what I wish I'd done differently.
Switch things up depending on the weather and what you're up for on any given day.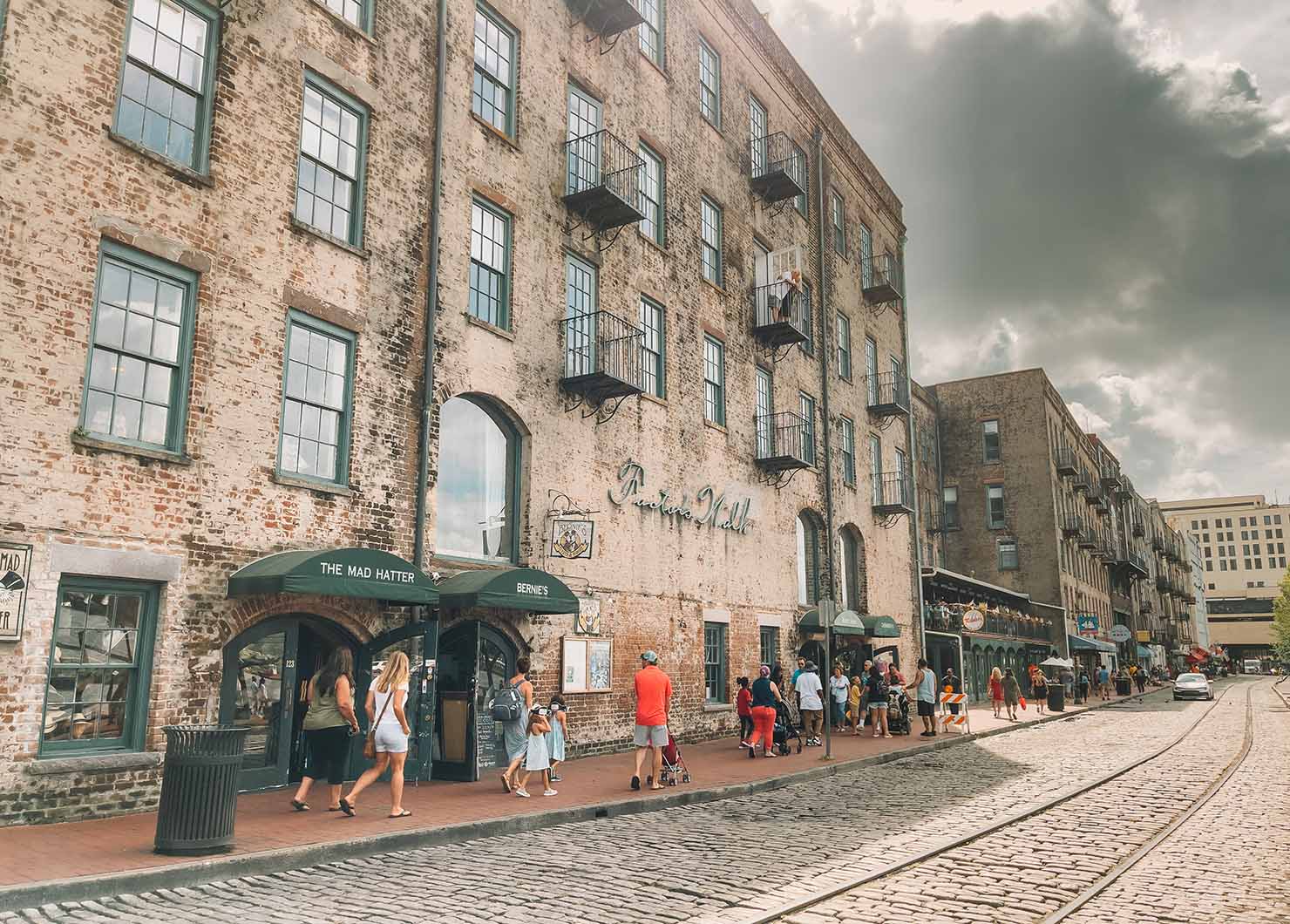 Best Streets for Walking/Shopping
To get the lay of the land, start by just wandering around town. The earlier you can hit the streets, the better. Head to City Hall then stroll down the ten blocks of Bull Street leading to Forsyth Park.
Fun Fact: This stretch of pavement was named amongst the 10 Great Streets in America.
When you're ready for a bite to eat, make your way back down toward Savannah River. Beside Ellis Square, you'll find City Market.
This four-block wide open-air market has been an institution since the 1700s. Browse the local art on display, sample the Georgian eats, and find a one-of-a-kind souvenir.
From trendy little cafes to chic boutiques, Barnard Street has it all. One of the core arteries of the city, you can spend all afternoon exploring this street.
River Street is another must-see. Beside the old cotton warehouses, you'll find 70+ galleries, shops, restaurants, pubs, and other hotspots along Savannah's Waterfront.
Helpful Tip:
Leave the heels at home. The old ballast stones left by the ships at the harbor now line the riverfront. I've seen too many spills and stumbles along the romantic-but-rough cobblestone streets so plan on practical flats.
Savannah is on a grid system so it's pretty easy to navigate. All of the parks run in a line and it's easy to keep walking through parks for miles on end.
As you explore, I'd recommend starting at the river and spending a day slowly making your way down.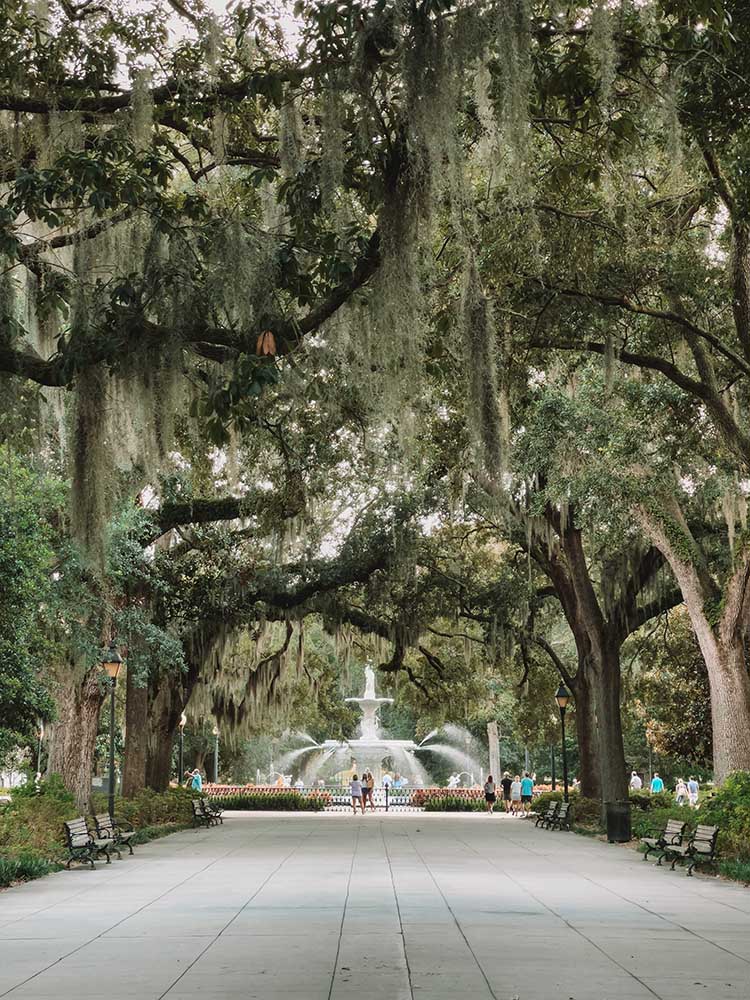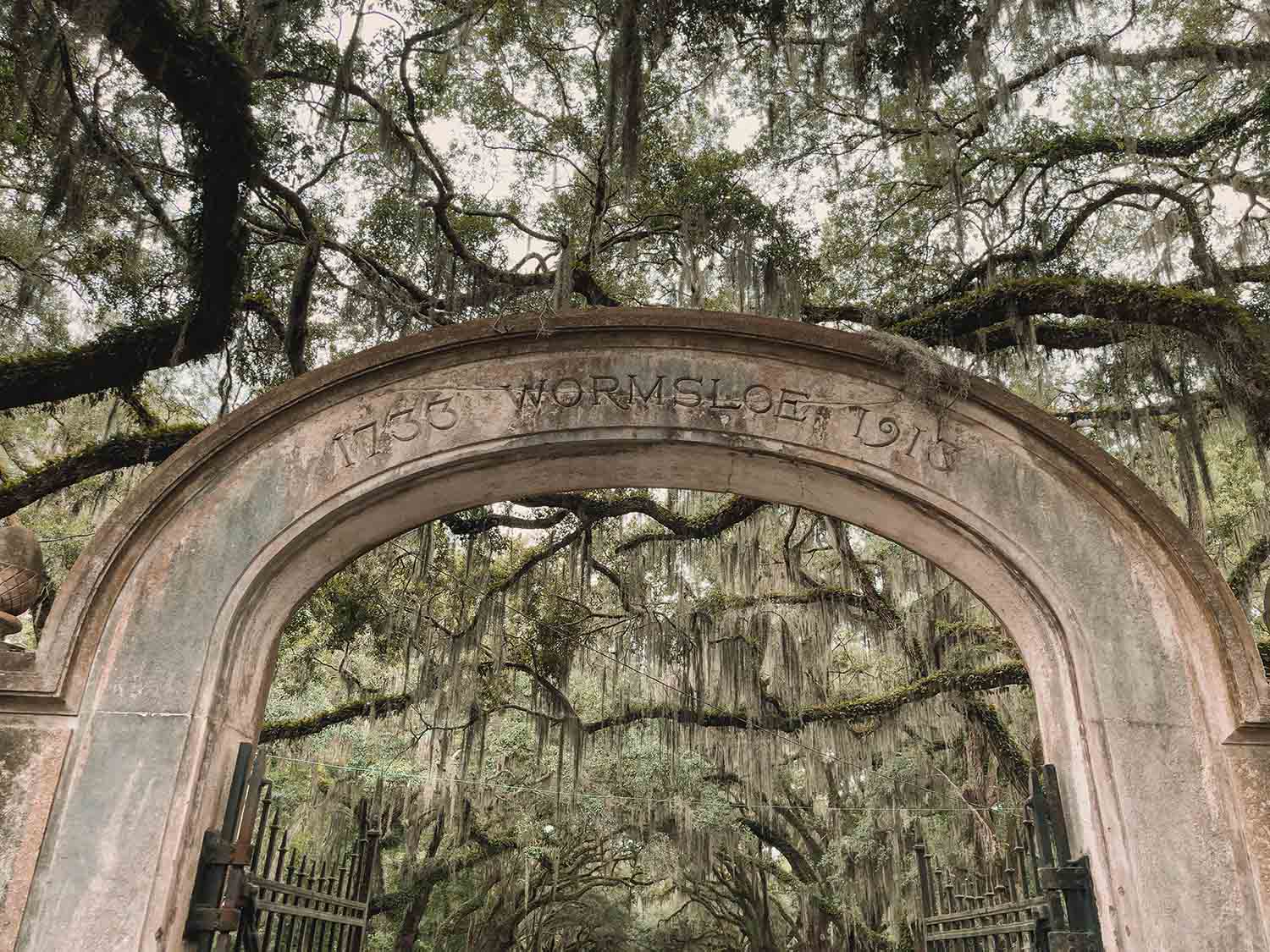 Wormsloe
Top Things to Do in Savannah 
Fill Up
Eat and drink at all the fabulous places!
Wormsloe
Explore the fascinating history of the American, African, and European inhabitants of this gorgeous spot. And bring your camera!
The dramatic Spanish moss and towering oak trees alone are worth the trip.
Bull Street
From City Hall to Forsyth Park, you'll find the best restaurants, shops, and bars in Savannah.
See the Dark Side
With its antebellum architecture and lush greenery, Savannah has a mystical kind of beauty — which makes it a dream spot for a ghost tour!
Dig into the Past
Soak in the history at the Prohibition Museum, Telfair Museum, and on the Trolley Tour.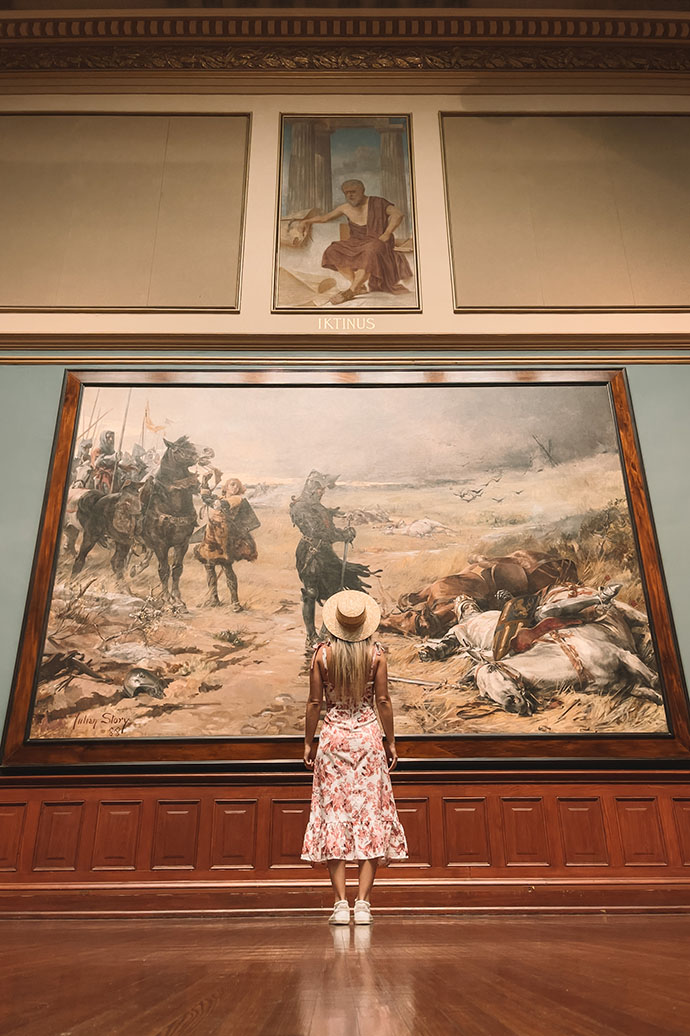 Forsyth Park
Spanning 30 acres in the historic district, this urban oasis is just beside Savannah's core thoroughfares: Gaston Street, Drayton Street, Park Avenue, and Whitaker Street.
If you're lucky enough to be in town on a Saturday, be sure to visit the farmer's market.
Chippewa Square
This is where the famous pic of Forrest Gump sitting on a bench was taken. Sadly, the bench was a prop so you can't quite recreate the pic, but you will certainly recognize the background.
Siege of Savannah
A significant Revolutionary War site, this is one of many must-sees for history buffs.
Tybee Island
Explore South Beach, wander along the pier, and soak in the sites from the pavilion.
Make your way up to the north end of the island to see the 19th-century gun batteries at Fort Screven then explore the still-functioning 18th-century Tybee Island Light Station and the Battery Garland Museum.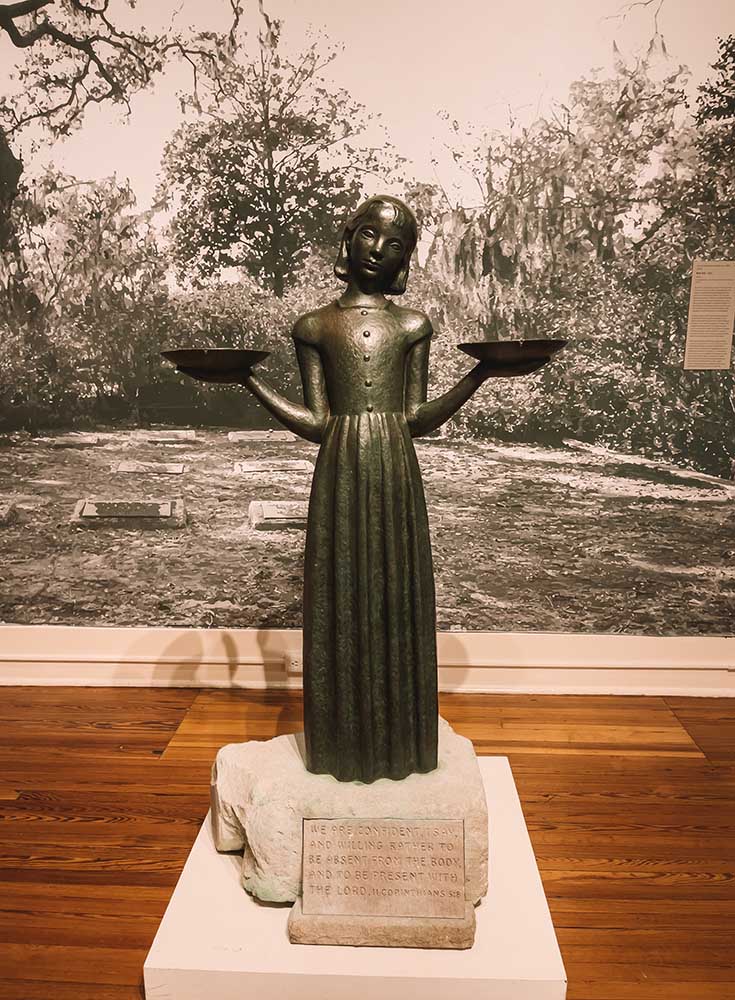 Bonaventure Cemetery
East of Savannah, you'll find this rural cemetery along the scenic shores of the Wilmington River. Made famous by Midnight in the Garden of Good and Evil, this enchanting space has a uniquely Georgian feeling.
City Market
A prime hangout since the 18th century, this open-air market is the spot to shop, eat, and explore.
Historic Landmark District
Take in 300 years of history as you explore the Historic Downtown District.
You could spend your entire weekend here so plan ample time to check out the unique shopping, 100+ restaurants, and gorgeous eighteenth-century architecture.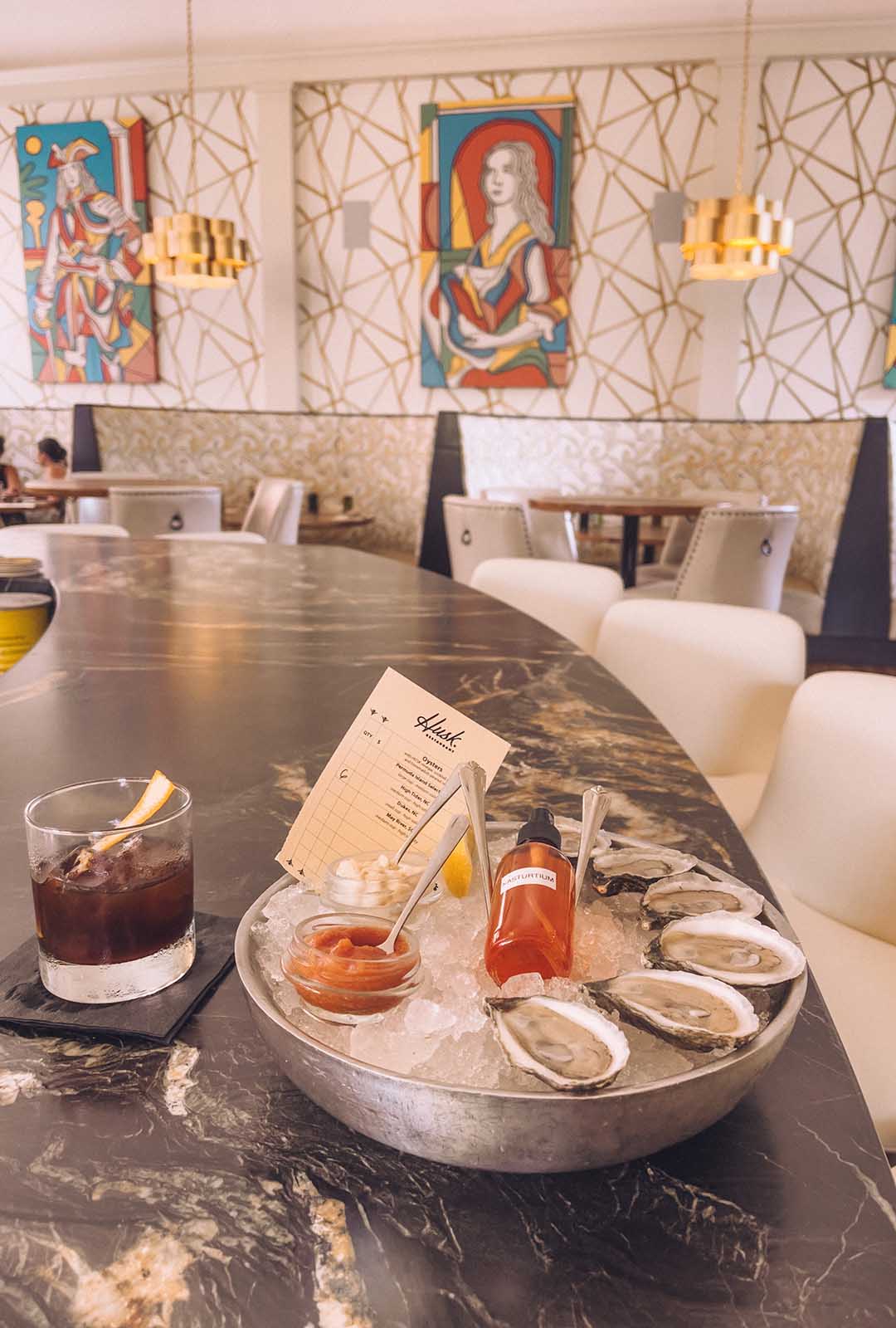 If you're a foodie like me and want to try some of the top restaurants in the city, I would highly recommend making a reservation well in advance.
The Night You Get In
On your first night, plan to get checked into your hotel then head out for dinner. Many places require reservations well in advance so make a booking before you even arrive.
During my trip, I stayed at Perry Lane and had dinner at Husk, both of which I'd highly recommend.
Restaurants
Traveling solo, I had good luck just walking into restaurants and occasionally opting for bar seating. If you are traveling with someone else or just don't want to chance it, be aware that the hottest spots book out months in advance.
When I had dinner at Husk, the tables were booked out for the next six weeks! Fortunately, I was able to walk right in the door and sit down…
because I arrived at an *off* time.
I got there at 5 pm on the dot — which definitely increased my odds of getting a table. For the first half-hour, I was the only person at the bar. By 6 pm, the place was packed.
The lesson? Don't dine at peak times!
When your best bet is still to book early, you will probably get in if you arrive during their off-peak hours. 
Book a reservation at Husk Savannah here!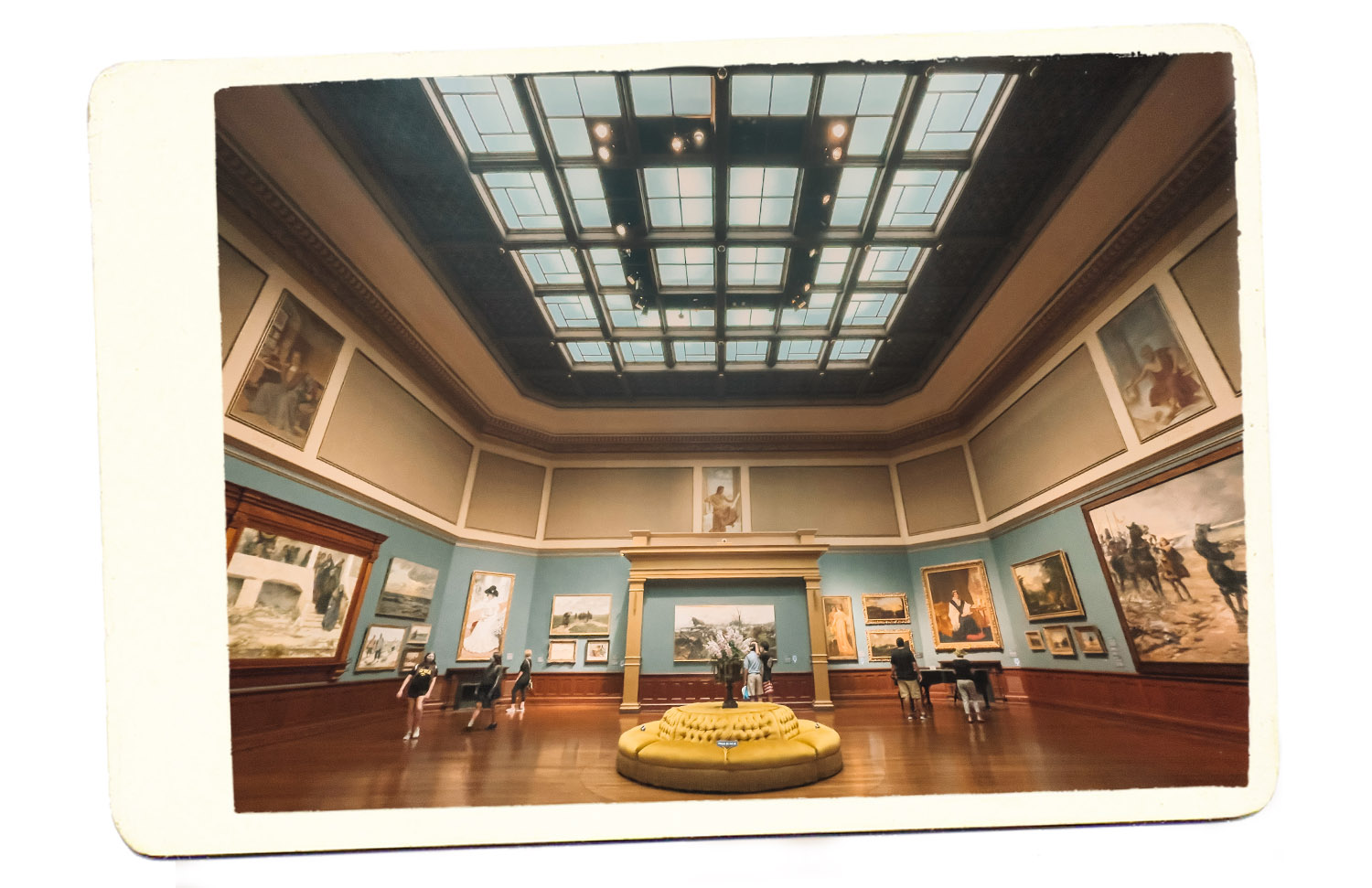 Day 1
Choose an Activity
What will it be for today? Do you want to explore the local history at the Prohibition Museum or Telfair Museums? The Prohibition Museum is open from 10 am to 4 pm, while the Telfair operates from 10 am to 5 pm (closed on Wednesdays).
Ready to hop on the trolley tour and get the lay of the land? If you can get started early, jump on board the trolley tour when it starts at 9 am. It's hop-on and hop-off, and you'll want to plan for about two hours of going around.
These are all activities to do earlier in the day and they're fine for any weather so it's a good start to the day.
As a note — I wish I'd done the trolley tour on my first day but it only runs until 6 pm and I didn't have enough time to get around. If you can swing it, however, I'd highly recommend starting with the trolley tour.
Like the walking tour, you can do it rain or shine (though it's likely more enjoyable in the sun).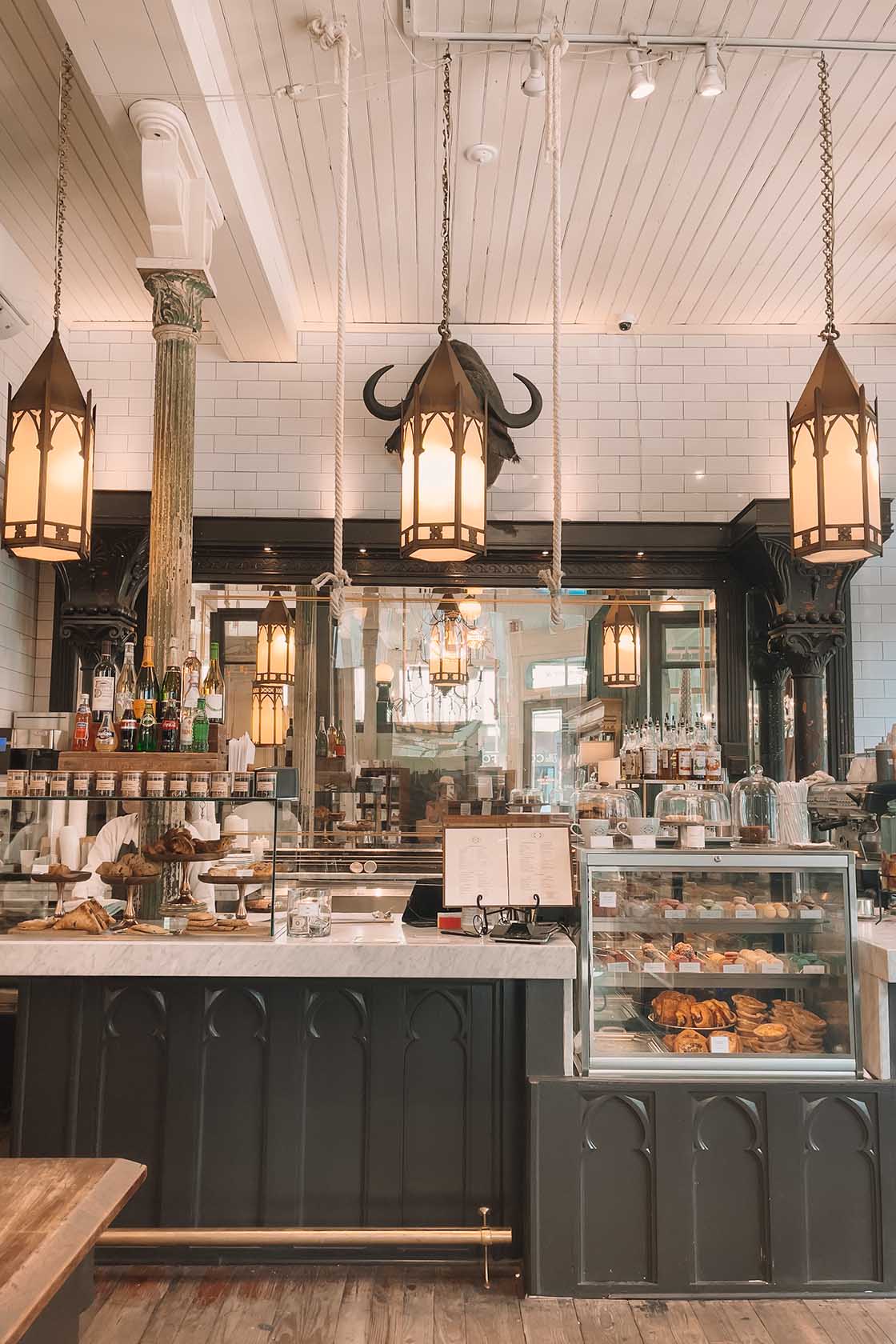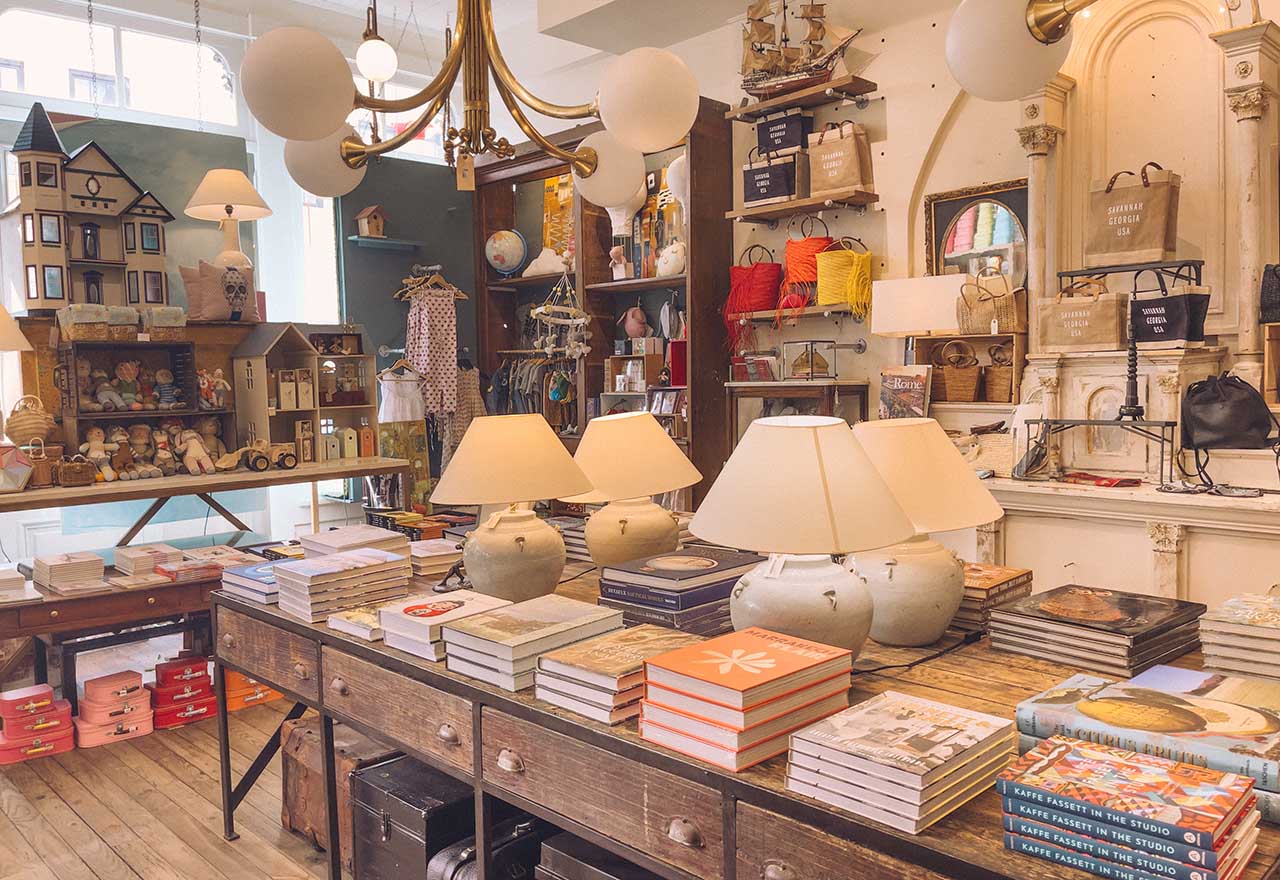 Walk and Wander
Some of my best memories of Savannah came from simply wandering around. It's the perfect city for a leisurely stroll and window shopping.
I started my day with breakfast at B. Matthew's Eatery then explored the waterfront. Other than an obligatory summer gelato stop, I was happy to just keep on walking from one site to the next.
When you are ready for your first pause of the day, stop by the spot that Architectural Digest called The Most Beautiful Coffee Shop in Georgia: The Paris Market & Brocante.
This is a lovely little sidewalk café to refuel. I stopped in to cool down with an iced coffee and browsed the eclectic array of antiques and adorable souvenirs.
From the café, you're a short walk over to the Prohibition Museum (keep those limited hours in mind) and Forsyth Park.

Dinner & Ghost Tour
Pick and choose from my Savannah Foodie List for an unforgettable meal. There is a laundry list of impressive eateries here, so it's sure to be a highlight.
After dinner, I went on a ghost tour. I haven't to admit I wasn't really into it, but I'm sure any would-be ghost hunters will love it.
Personally, I wish I'd made time for a trolley tour but again it comes down to timing here.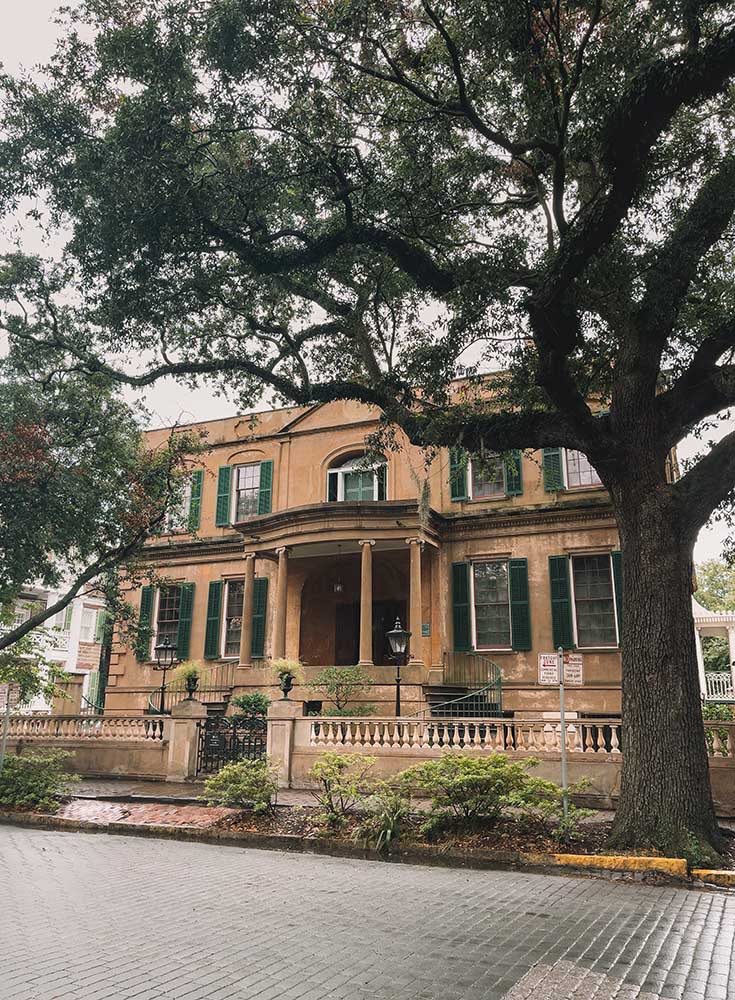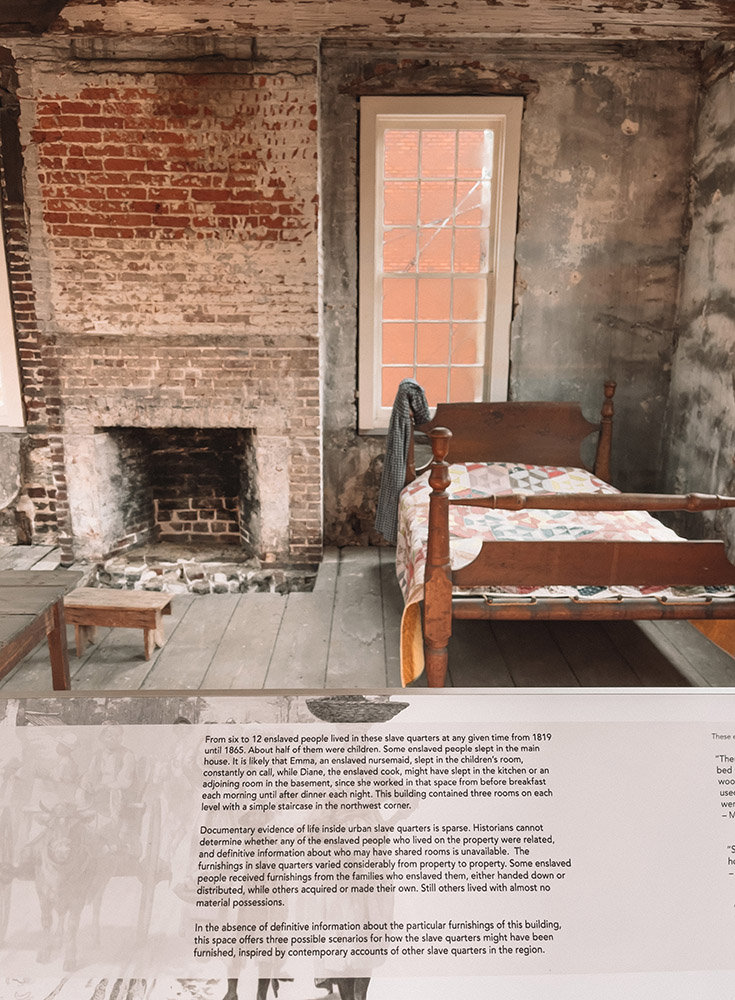 Day 2
I started my day from Perry Lane then grabbed coffee at Bowerbird. For a grab-and-go cafe, it was fine, but I wouldn't go out of my way for it.
Breakfast
I fuelled up for my long day of walking with breakfast from an Australian café, Collins Quarter. They had a tasty pea smashed toast with halloumi and good coffee.
Museum Tour
I started my morning of culture at Telfair Museum in the historic district. The first public art museum in the Southern United States, this place is actually a collection of three museums.
Plan at least three hours to do the Telfair Academy, Owens Thomas House & Slave Quarters, and Jepson Center for the Arts.
When you buy your ticket, you get access to all three properties. I opted to do all three and would recommend it if you have time.
Do the Owens Thomas House first because you will be on a guided tour here. They have groups every 15 minutes and it fills up quickly so be the early bird at this one.
After the Owens Thomas House, make your way over to the Telfair Academy, then end your tour at the Jepson Center.
Afternoon
After a morning of walking museums, I was ready to get out of town. I drove out to the Bonaventure Cemetery then onto Wormsloe.
By the time I'd seen it all, it was 4 pm. Having started so early and checked so much off my to-do list, it felt like a very full day.
Ready for a rest, I had an early night (which is a good idea here so you can hit the ground running in the morning).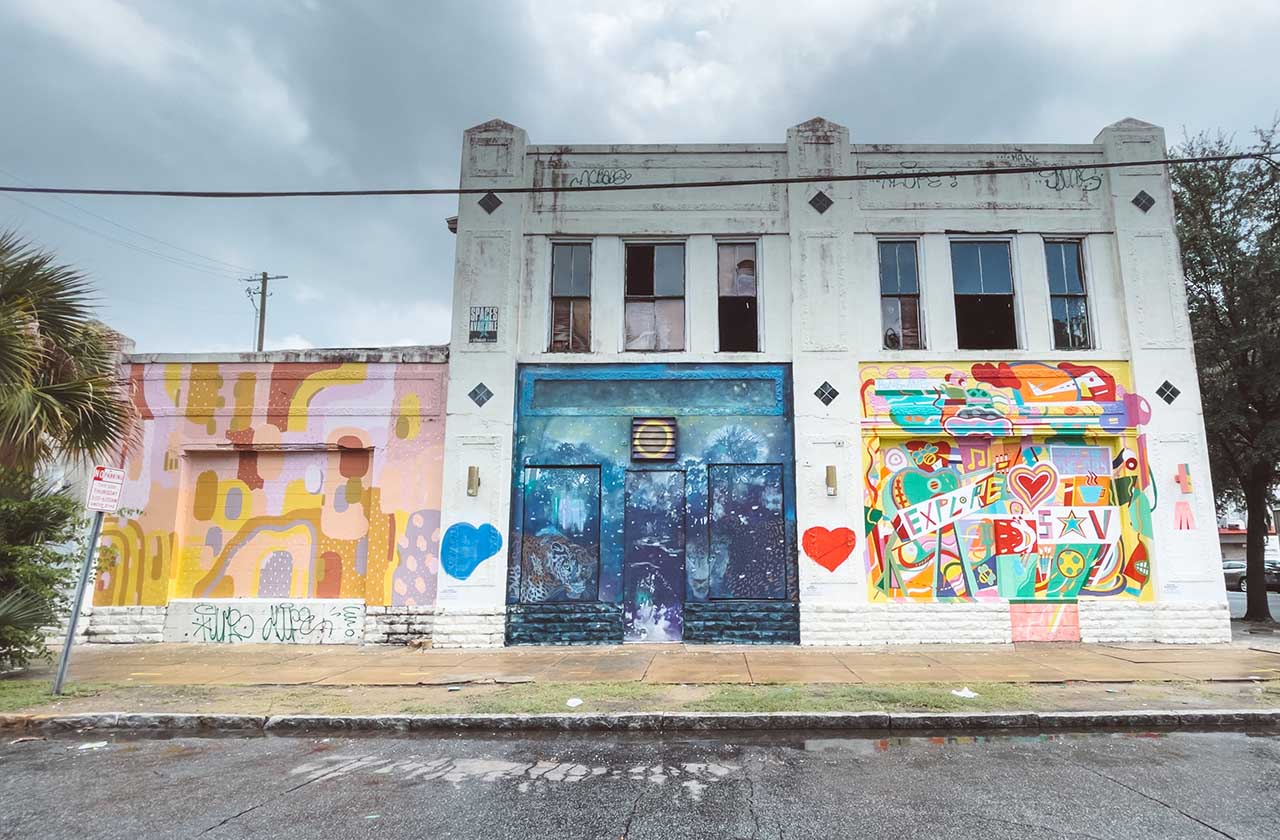 Day 3
 Start Your Morning Early
If you're up for a pre-breakfast adventure, head over to Starland District Murals. You will need a car or Uber to get here (and it's best to avoid rainy days) but it's worth it.
Created by local artists, these murals are the perfect spot for your Savannah selfies.
Funded by the Starland Mural Project, these pieces are well maintained so they'll look just as good in person as they do online.
There is a brewery up there along with some nice boutique shopping. Plan plenty of time exploring and snapping pics.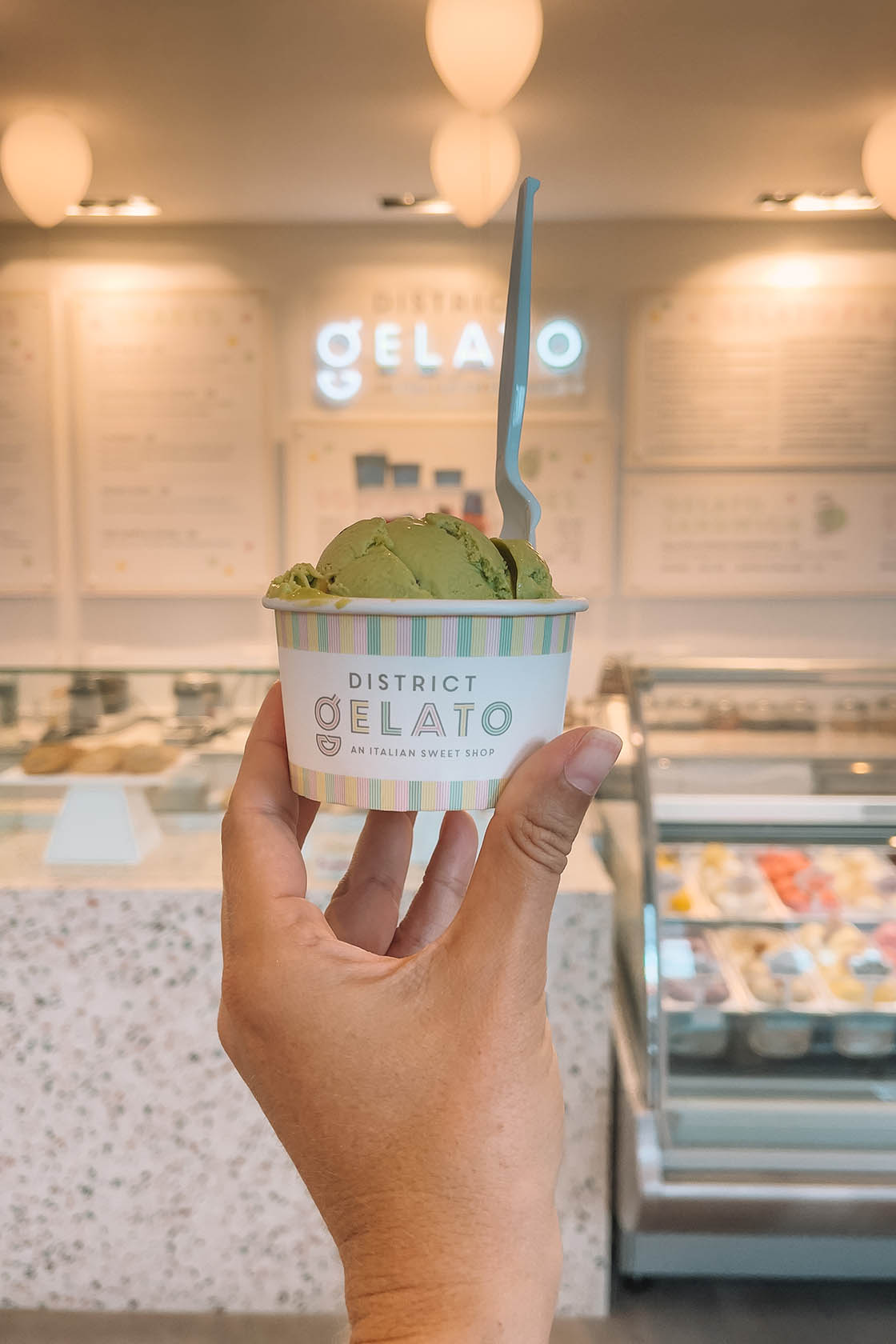 Afternoon Treat
While Leopold's Ice Cream is a local institution and appears on many guides, I couldn't cope with the wait! Seeing there was a good hour between me and that famous cone, I went around the corner for some gelato.
It might be worth the line out the door if you're a serious ice cream connoisseur but come with time on your hands.
Bull Street
End your adventure on Bull Street. I adored this iconic stretch of street. Running from the river to Forsyth Park, this is the street to explore in Savannah.
Every five blocks, there was a green square so you could wander around, take a break in the mini-park, then keep on exploring.
Running on a grid system, I found these small parks throughout Barnard and Abercorn Streets as well.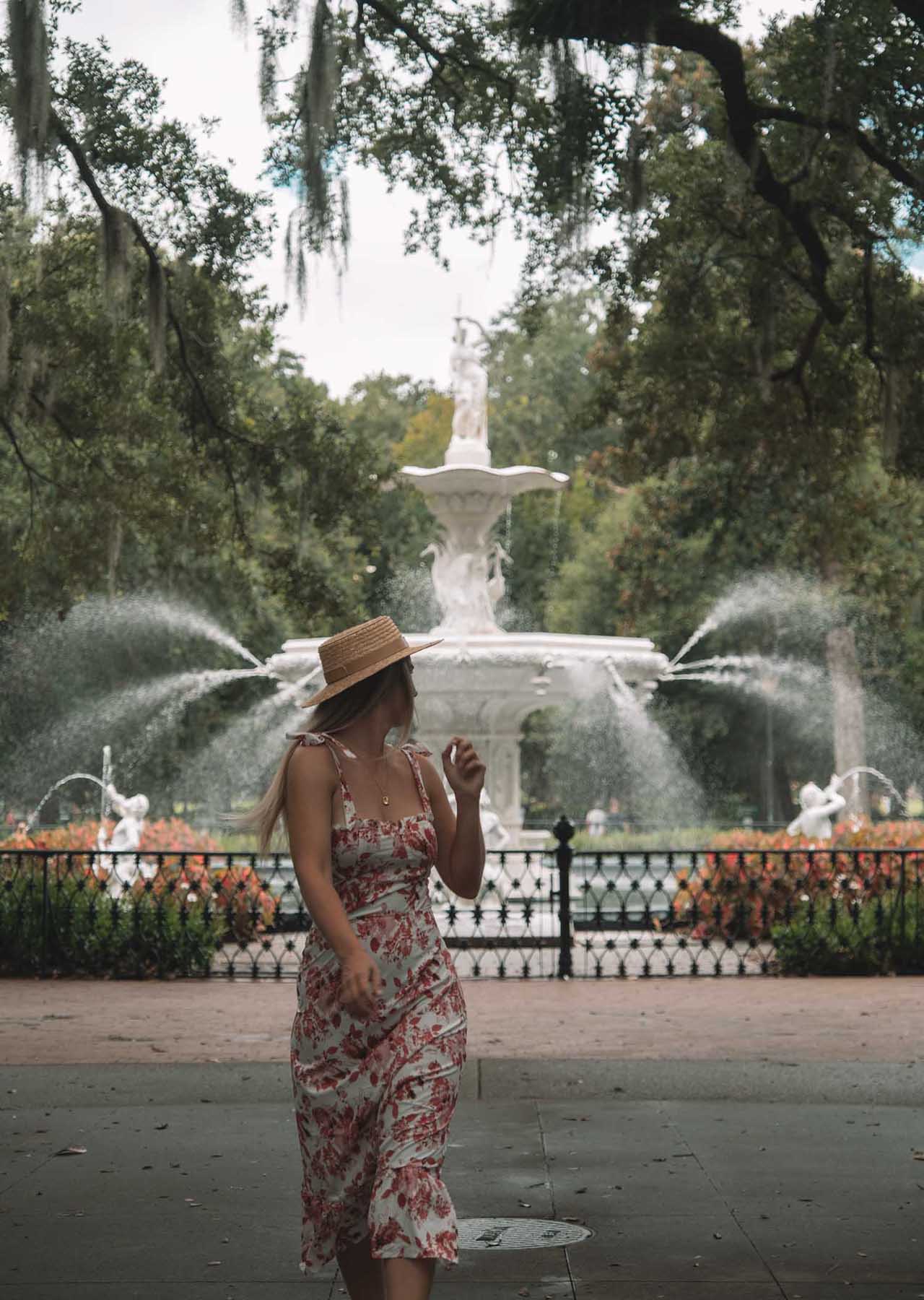 Final Notes
Visiting Charleston and Savannah during the same trip, I found myself comparing the two. While I loved them both, I have to admit that Savannah would be my pick if I only had time for one of the two cities.
Savannah has an incredible amount to see and do. It was a walkable and green city (we're talking more than a dozen parks)!
I found myself forever grazing in the foodie hotspots of both towns and, while I found impressive eats in both cities, Savannah came out ahead in terms of tasty bites.
Just be sure to make a booking in advance for those ultra-popular spots here because they fill up well in advance.
Overall, the only snag I ran into here was the opening hours. Make sure you're on top of it and check schedules in advance. Once you arrive, start early!

Do you have any favorite things to see and do in Savannah? I'd love to hear about them in the comments below!