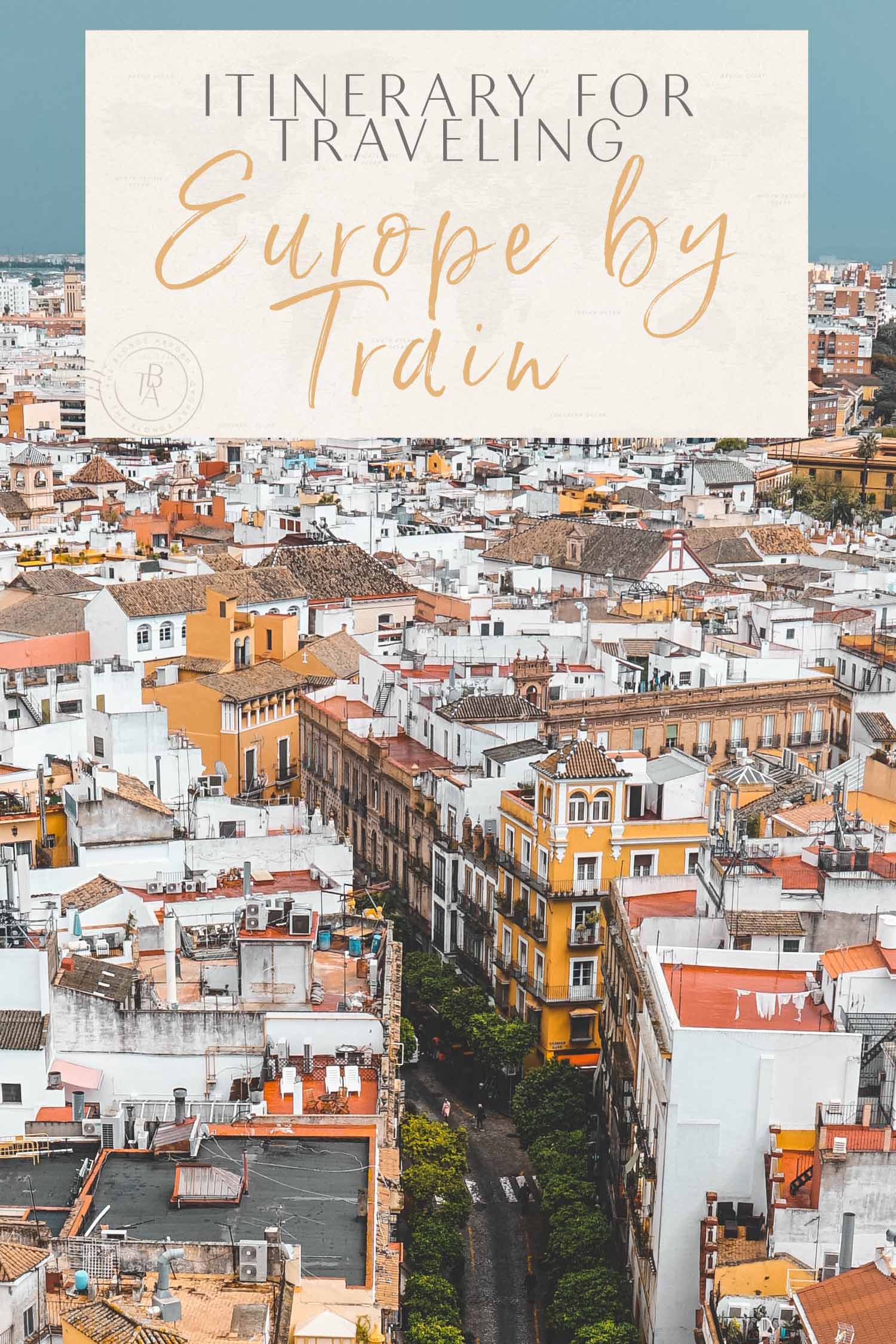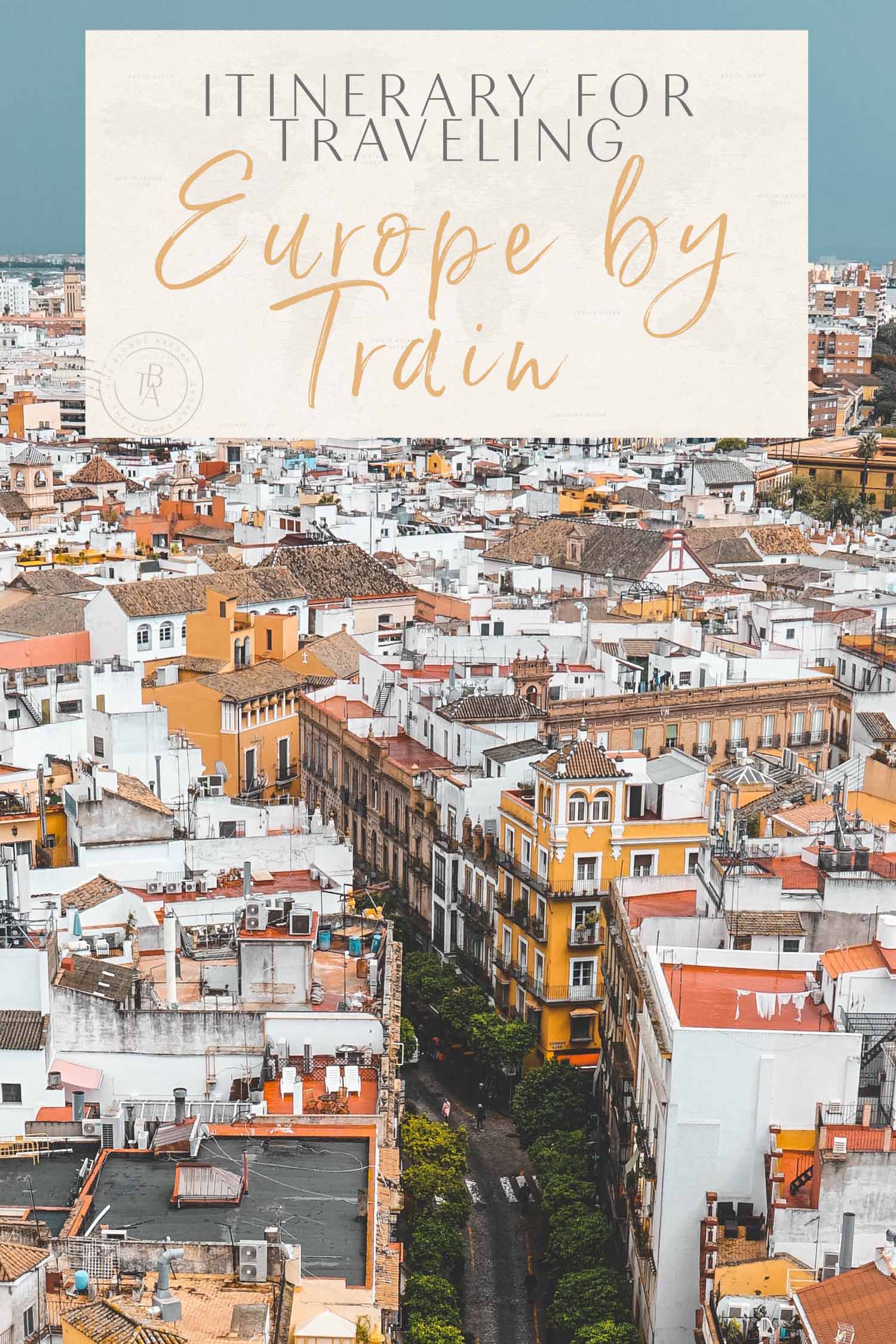 Updated: October 2019
Traveling through Europe by train is one of the best ways to get around. While I was in Europe, I took a 20-day trip and it was such an amazing way to experience multiple countries. Plus it's one of the most economical ways to travel as well. I call that a win/win for everyone!
I got a Eurail pass and it helped me see more countries than I would've been able to by flying. While this itinerary could take you 20 days, it can also be stretched out over the course of several months as there is so much to see in each destination. 
Here are my tips and itinerary to help you travel Europe by train!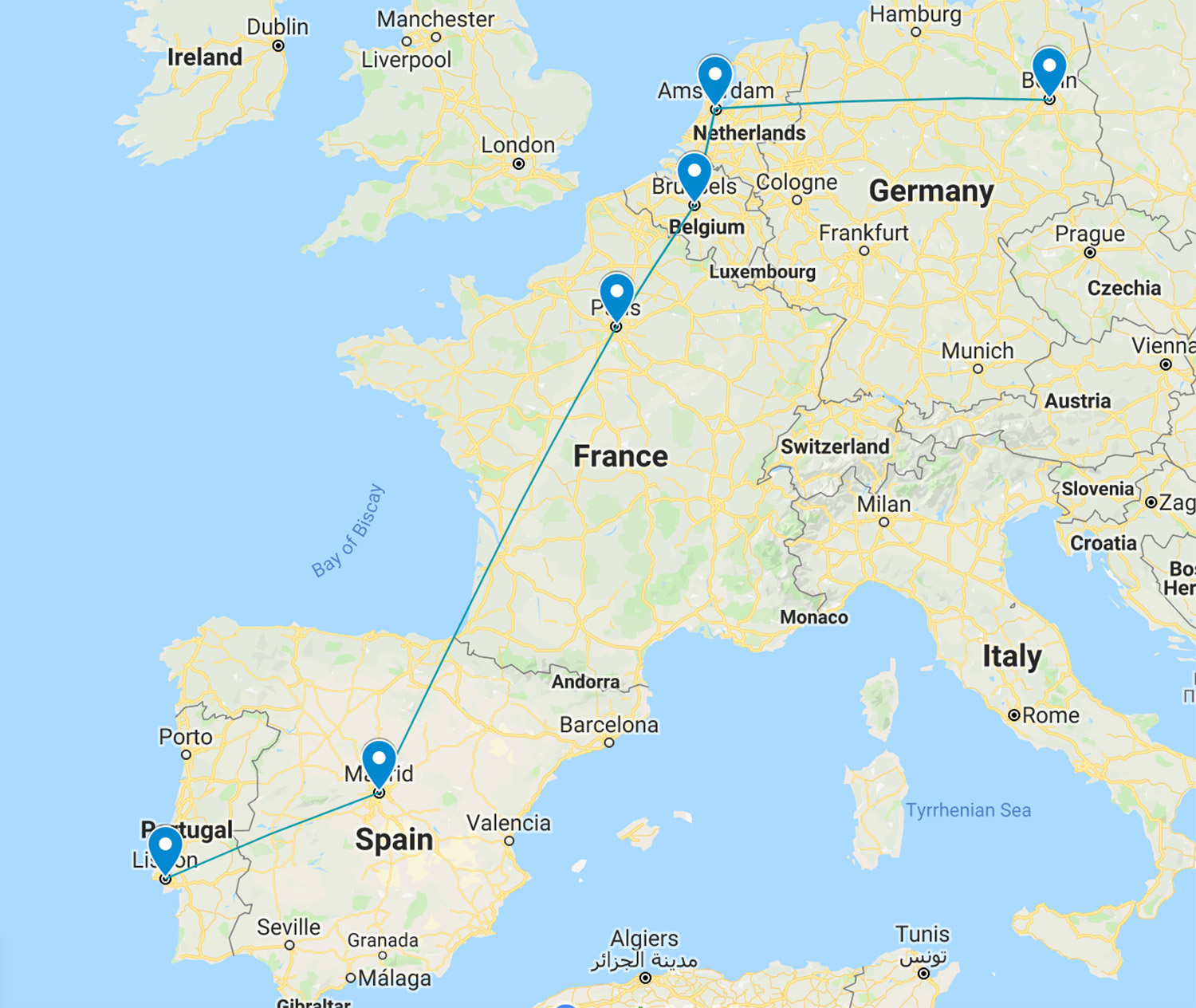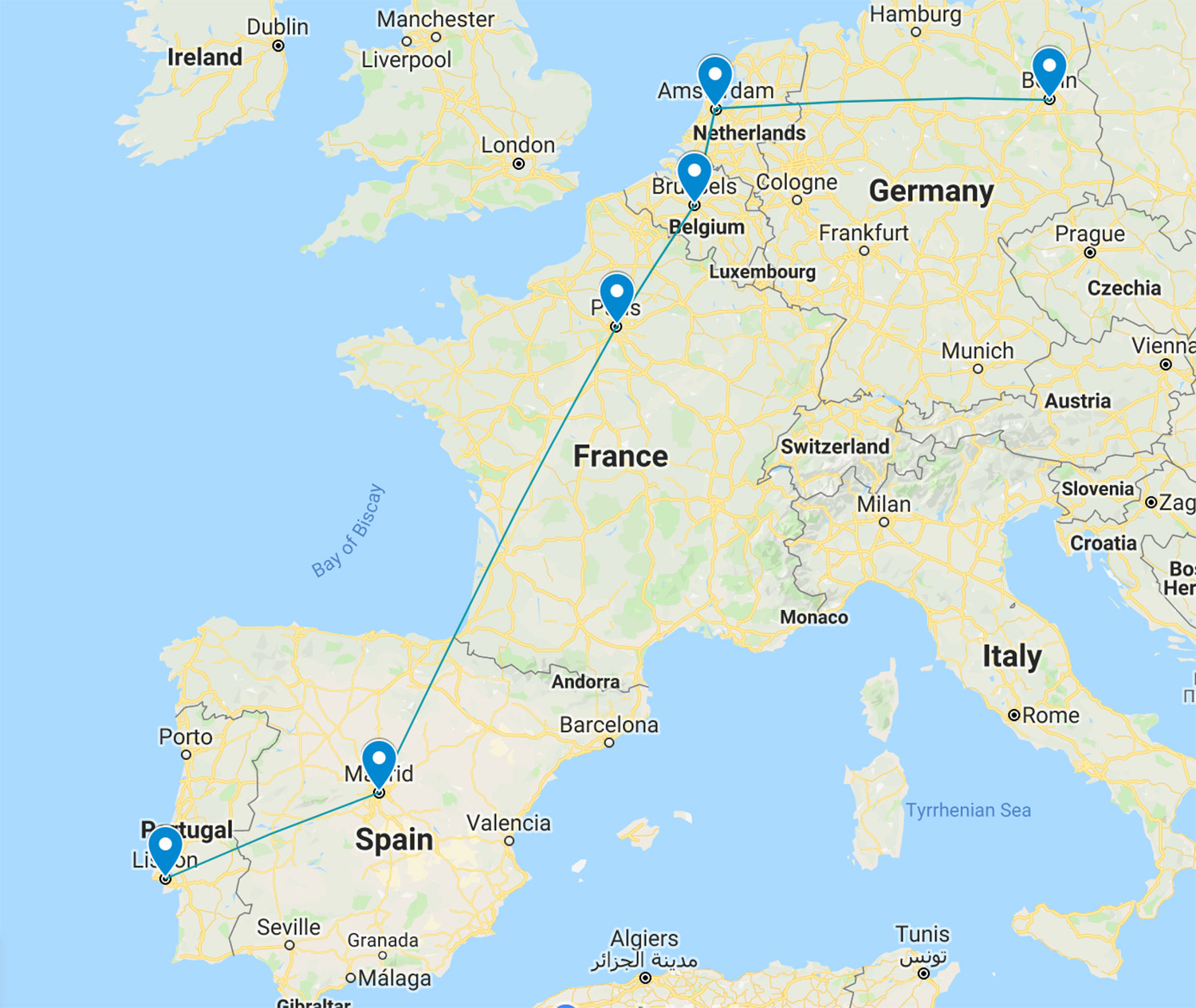 The Eurail
There are multiple different Eurail passes. The Eurail Global Pass allows you to travel anywhere in Europe with some passes lasting 5 days and others good for 3 months. The Select Pass ranges from 5 days to 10 days.
Because you're visiting 7 countries, I highly recommend the Eurail Global Pass! This gives you plenty of time to see every destination without feeling rushed!
Prices do vary per pass, depending on age and when you decide to travel. You can plan out your trip using their online tool to figure out pricing and which pass is best for you and your trip!
So how long does it take to get to each destination? These are average train times using the Eurail!
Lisbon to Madrid – 11 hours

Madrid to Paris – 10.5 hours

Paris to Brussels – 1.5 hours

Brussels to Amsterdam – 2 hours, 45 minutes

Amsterdam to Berlin – 11 hours

Lisbon, Portugal
My first stop during my trip was the beautiful seaside city of Lisbon, Portugal. The colorfully tiled buildings, picturesque cityscapes, and cute street trams make this city truly unique. During your stay, don't forget to visit some of the highlights!
Jeronimos Monastery
Belém Tower
St. George's Castle
Madre De Deus Convent
São Roque Church

Madrid, Spain
My second stop along my journey was Madrid, the capital and largest city of Spain. It's a city that is often overlooked thanks to Barcelona yet it is home to a rich Spanish culture, delicious food (paella and tapas, anyone?), and lots of wine!
Spots like Puerta del Sol, Cathedral de la Almudena, and Palacio de Cristal draw thousands of visitors every year and for a good reason! If you're not sure what to do in the city, I put together a list of my favorite seven things to do and see in Madrid!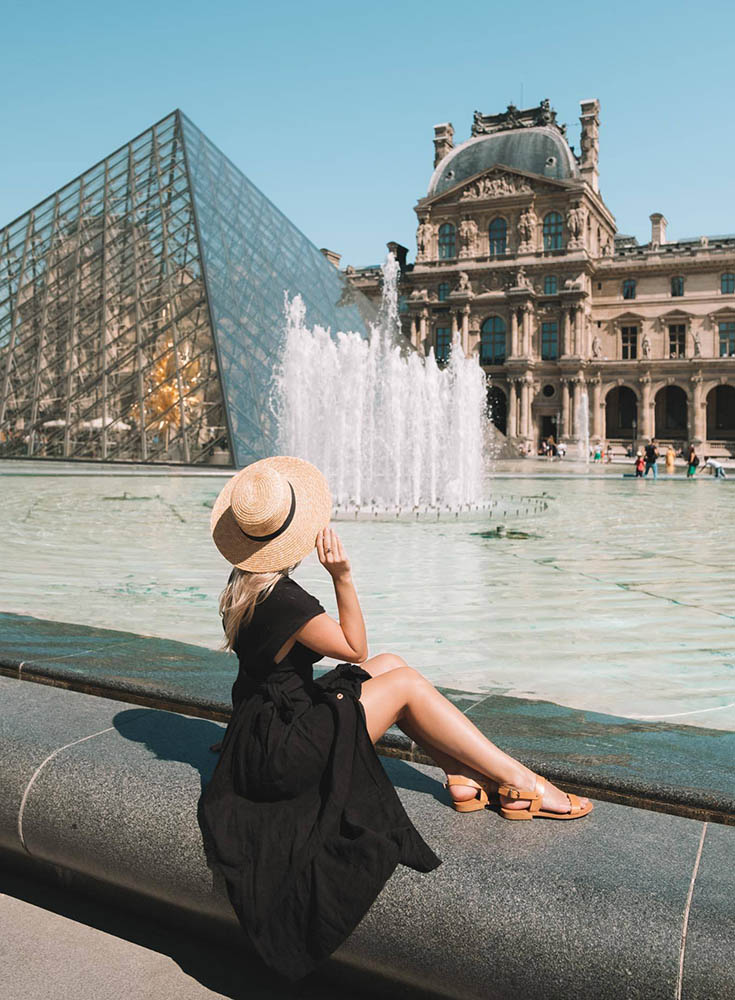 Paris, France
I first visited Paris in 2008 on my first trip abroad after studying abroad in Spain and I immediately fell in love. While some feel that Paris is touristy and lacking warmth from the local people, I feel quite the opposite.
Paris truly is the city of love. The minute you arrive, everything feels romantic. Whether it's the architecture, the lights, or the food. From the Louvre, The Eiffel Tower, and Champs Élysées there's so much to do in Paris!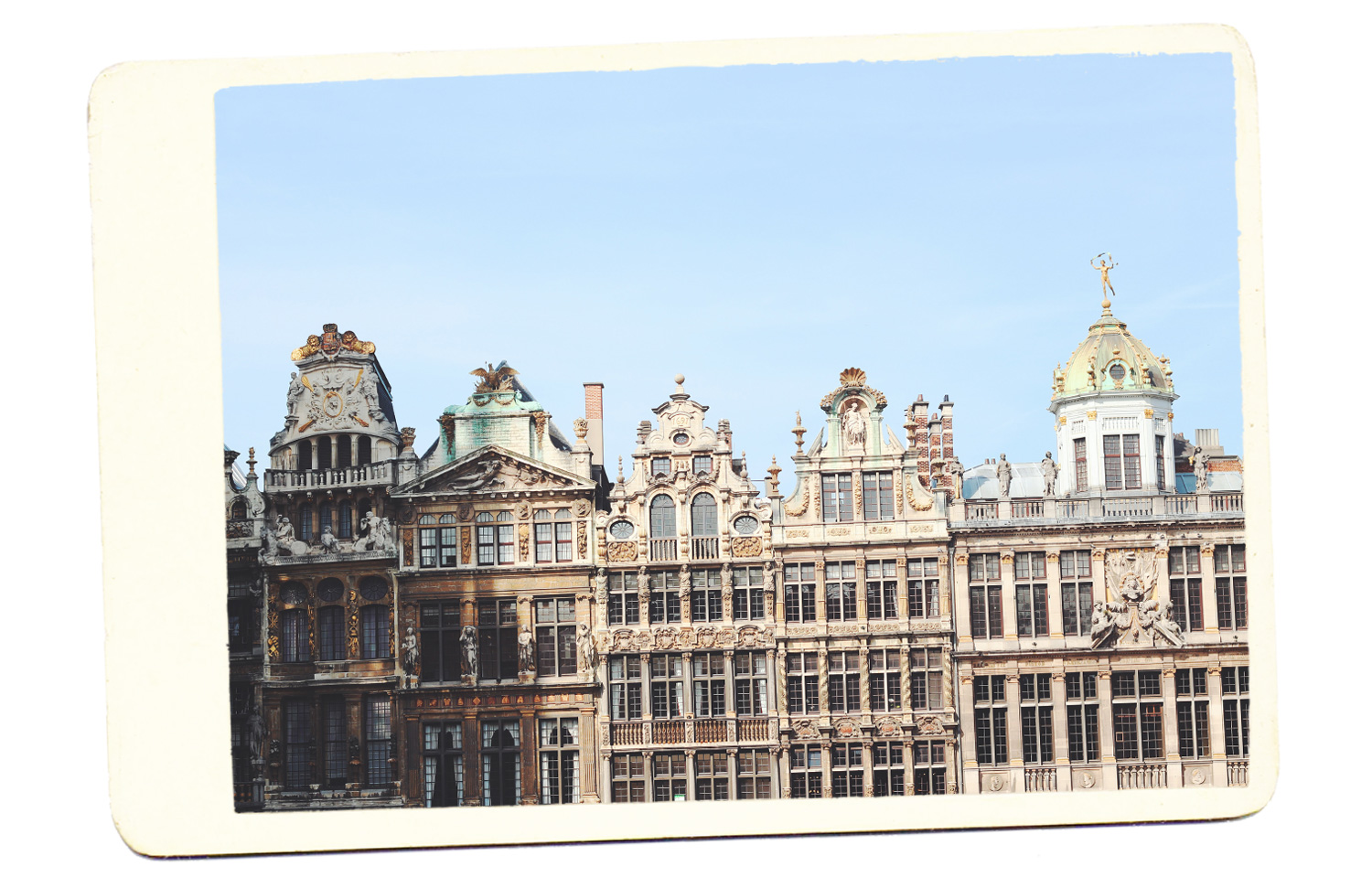 Brussels, Belgium
How could you travel from Paris to Amsterdam (straight through Belgium) without stopping for a beer first? I'm a huge fan of Belgian beer so it only made sense for me to make a quick pit stop.
Aside from the beer, the small city has so much to offer. If you're a foodie, you'll be in heaven with the chocolate, waffles, and fries. If you're a kid at heart, Brussels is the birthplace of the comic book. And if you're a shopper, Galeries Royales Saint-Hubert is home to luxurious stores.
No matter what you choose to do, just be sure to stop by Delirium Café.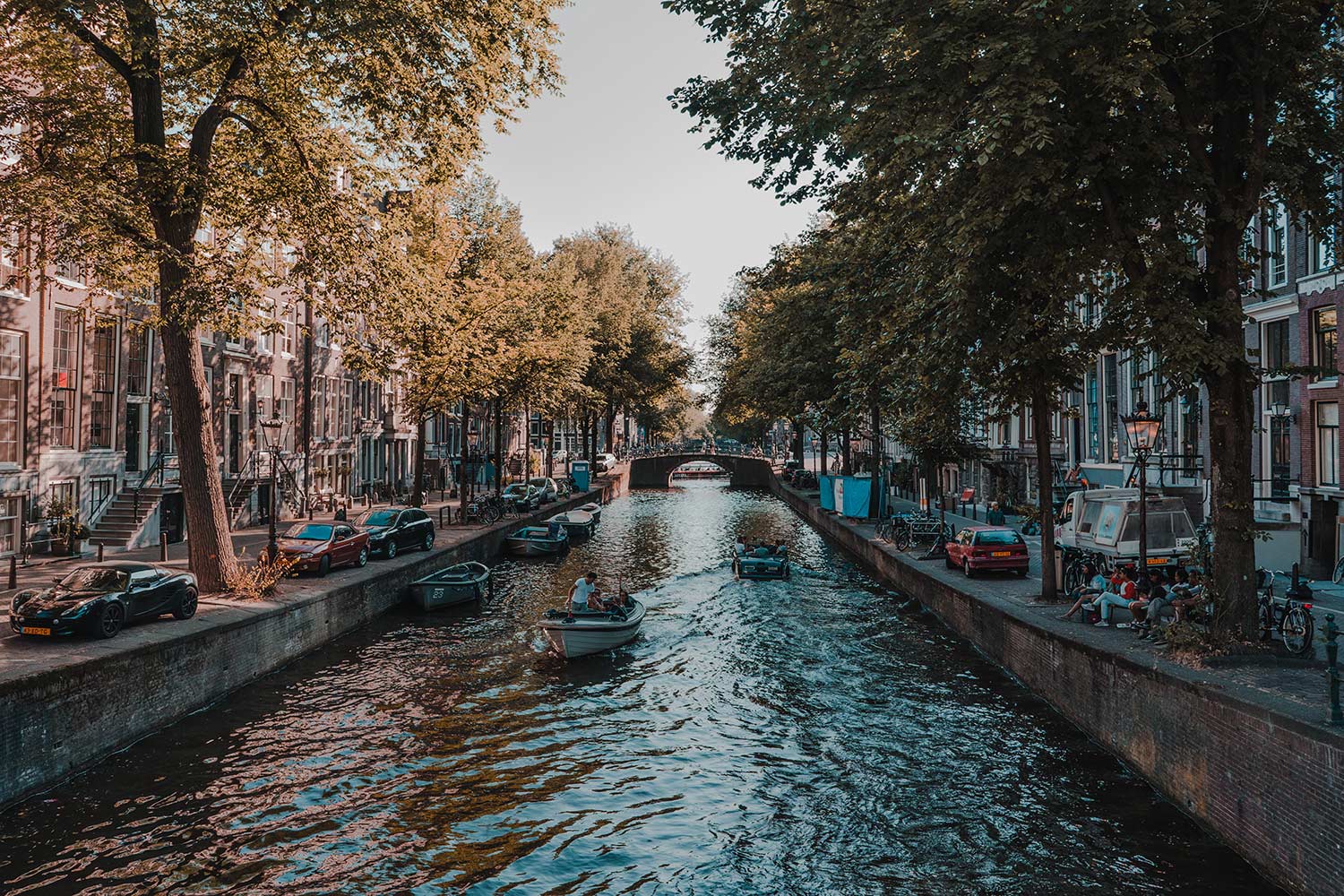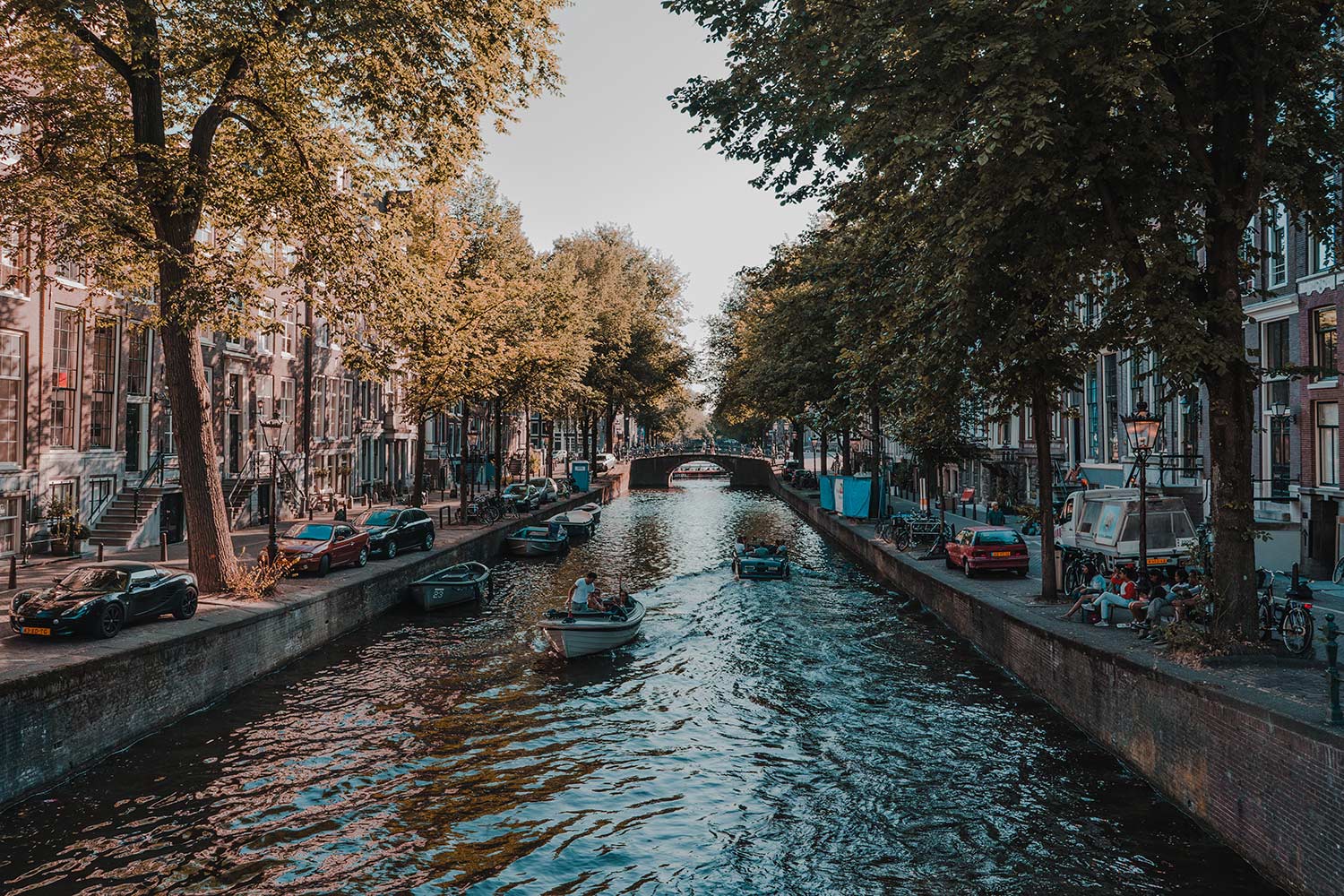 Amsterdam, The Netherlands
I took my first trip to Amsterdam a few years ago and despite my eagerness to visit the famous "anything goes" city, I was disappointed. Aside from sex shows and smoke shops, I couldn't find any real appeal for the city.
Luckily, when I went back, I got a better feel for the local culture and gave the country a proper redemption. I found the Heineken Experience and House of Bols to be incredible and well worth the money. I also took a long bike ride through Northern Amsterdam to explore the countryside.

Berlin, Germany
My last stop on my 20-day train trip around Europe was Berlin, Germany! It's a city rich with history and it has become famous for its alternative culture of world-famous parties, fashion, music, and food.
Although there is so much to do, some of the biggest highlights of Berlin include:
Berlin Cathedral
The Reichstag
Brandenburg Gate
East Side Gallery
Museum Island

Helpful Tips
Traveling through Europe by train can be intimidating, especially if it's your first time in the country. Before heading to the station, make sure you have the correct station, as many cities have multiple stations.
With the Eurail, you will need your ticket activated in order to hop aboard. You can do this online if you buy your pass beforehand or you can have an official do so at the train station. Just be sure to have your passport readily available.
Lastly, because train stations are usually extremely busy and full of tourists, they are a hotspot for pickpocketers and scammers. Pay attention to your stuff and be mindful of those around you. Also, make sure to never leave your luggage unattended!