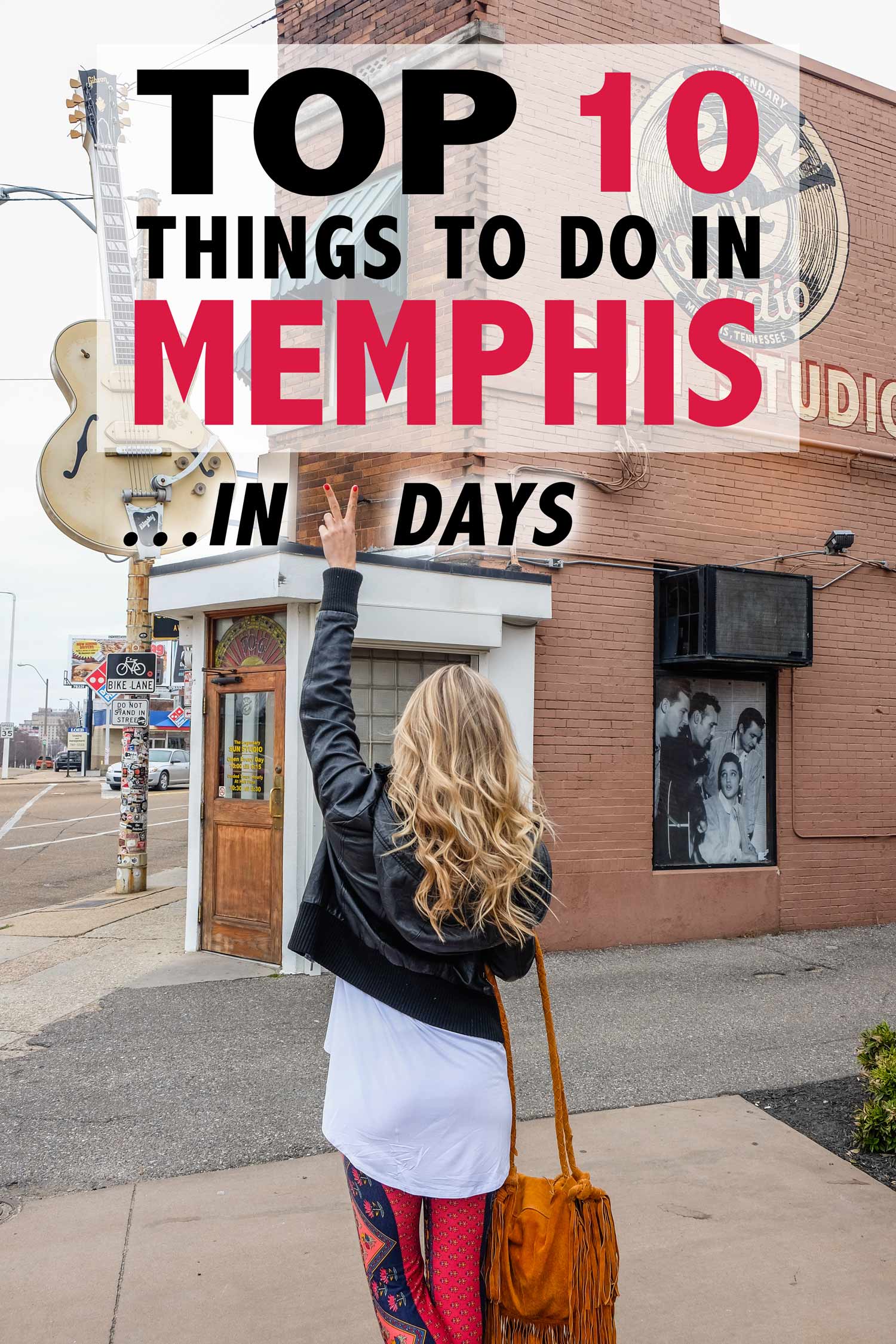 While on my road trip in the southern USA, I was able to visit some of the most iconic sites in the region! After spending a weekend in Nashville, our next stop was the Birthplace of Rock 'n' Roll. I only had two days in Memphis, but I managed eat, see and explore!
Here are the top 10 things to do in Memphis in two days!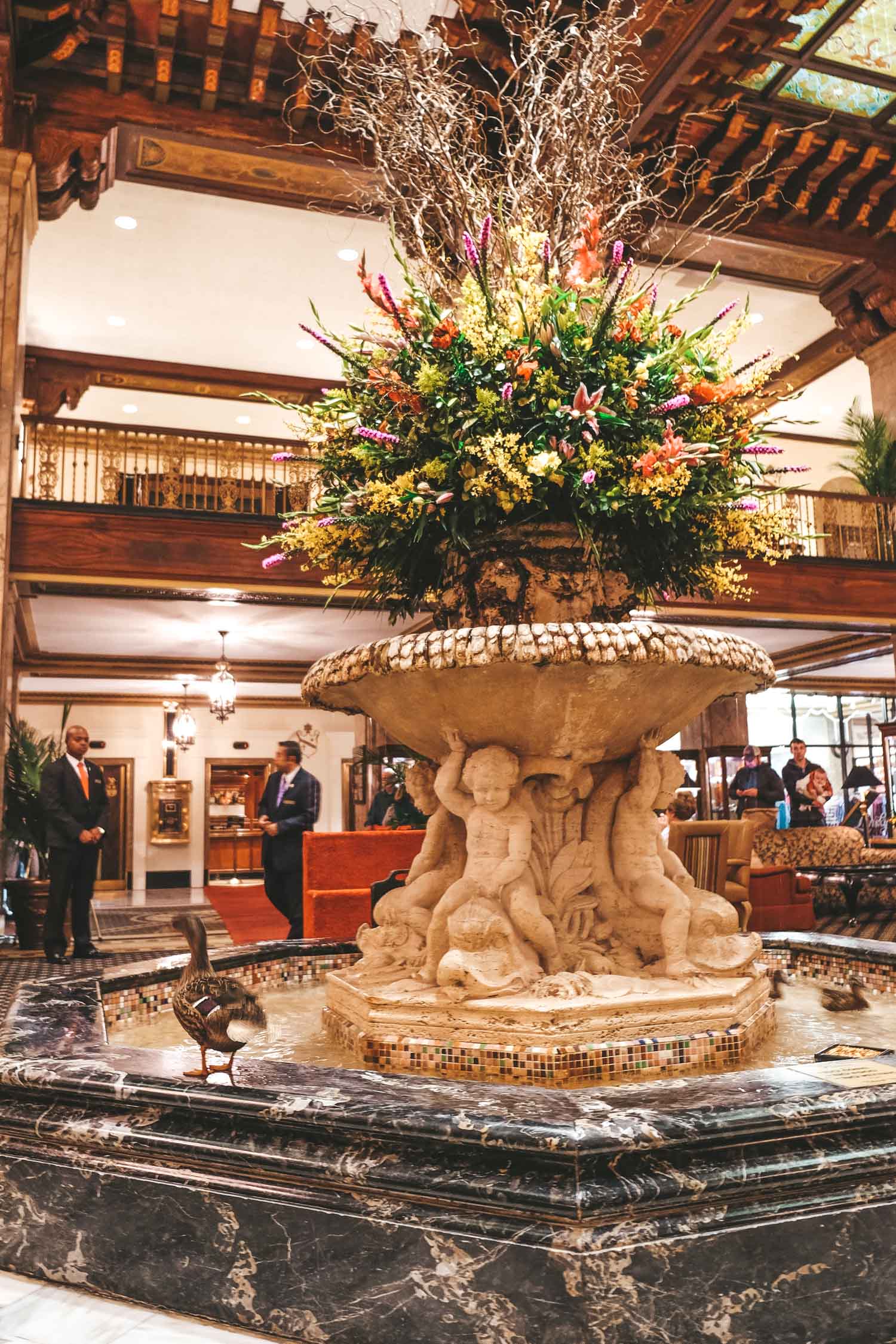 Peabody Hotel Ducks
One of the most iconic spots in Memphis is the Peabody Hotel located in the heart of downtown. Dating back to the 1930s, Mallard ducks live on the rooftop and take a daily trip down the hotel elevator to swim in the lobby fountain.
Whether you book your stay at the Peabody, come for afternoon tea or sip on a Mint Julep in the lobby, don't miss this Memphis landmark!
Helpful Tip: To see the ducks march the red carpet on their way to and from the fountain, be sure to get there at 11 a.m. (when they arrive) or 5 p.m. (when they leave)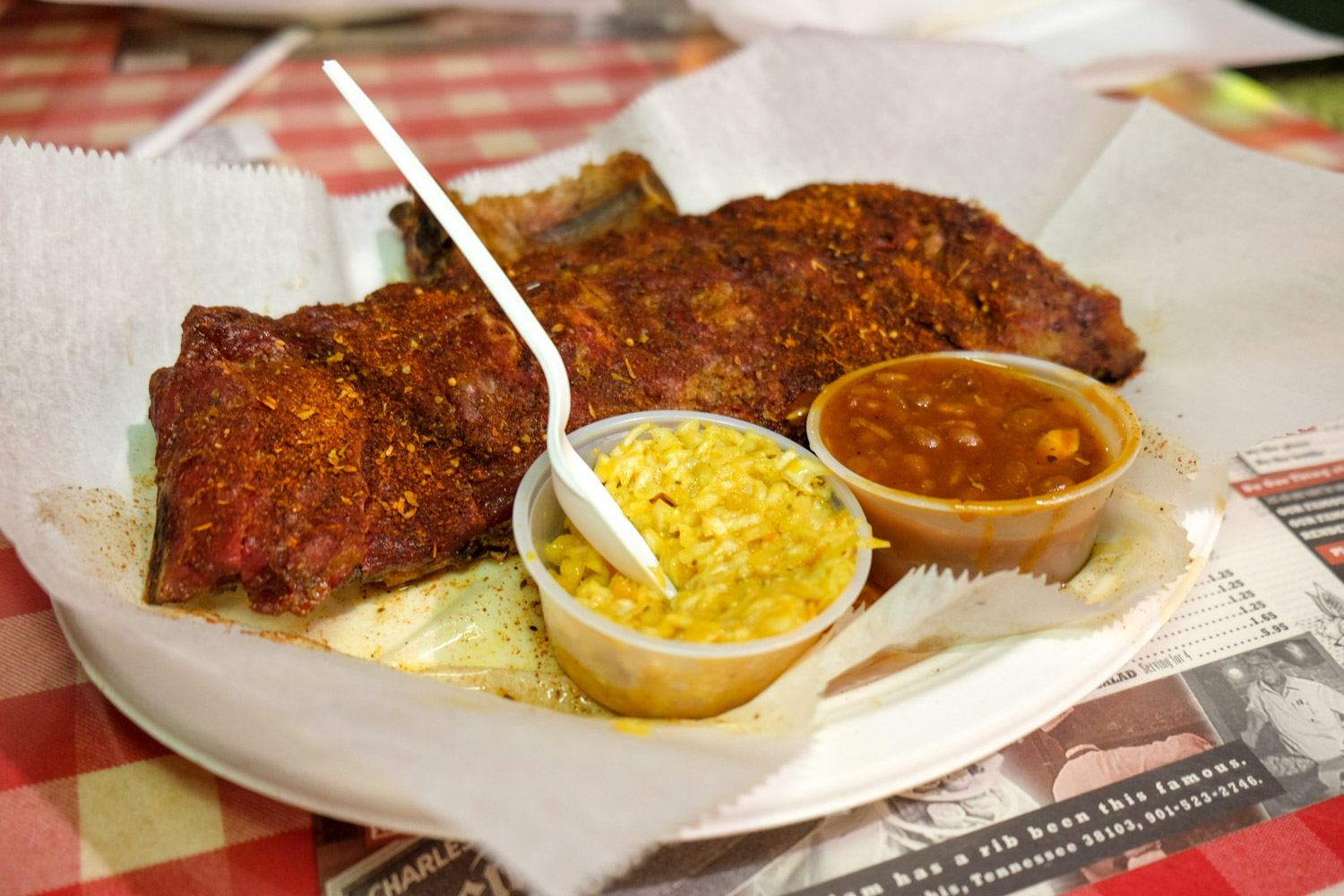 Rendezvous BBQ
Memphis is synonymous with BBQ , but locals can hardly agree on where to get the best BBQ. I took a poll of local's recommendations and I'd say about 8/10, without hesitation, recommend Rendezvous for the best ribs in Memphis!
Grab a rack (or two!) of Redezvous' award-winning charcoal-broiled pork ribs BBQ!
Helpful Tip: For those that find themselves meatless in Memphis, get your BBQ on with a veggie-friendly, grilled portabella sandwich with smoked Gouda at Central BBQ, the other top BBQ spot in the city.

Gus's World Famous Fried Chicken
For the "best fried chicken on the planet," head to Gus's in Downtown Memphis. Both locals and visitors alike flock to this hole-in-the-wall restaurant for cheap, delicious, hot & spicy fried chicken that will knock your socks off!
Be sure to wash it down with a local craft beer like Ghost River!

Sun Studio Tour
While Memphis may be the birthplace of Rock 'n' Roll, Sun Studio is where it all began. Countless musicians including Johnny Cash to Jerry Lee Lewis came to record at Sun Studio during the 1950's and 60's.
Step back in time on a studio tour and learn about the history of Memphis music legends. You can even see the original front office where young Elvis Presley was first discovered!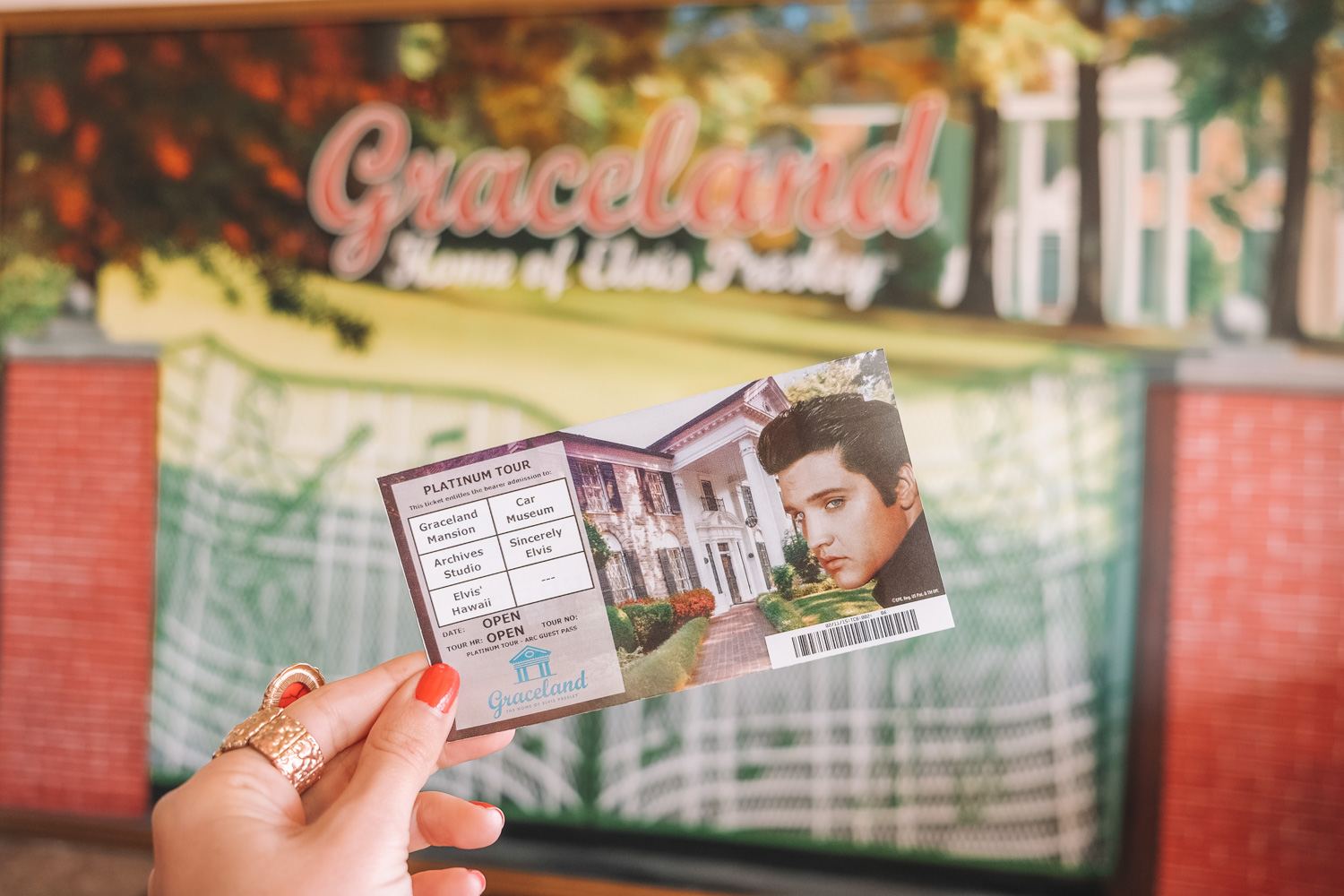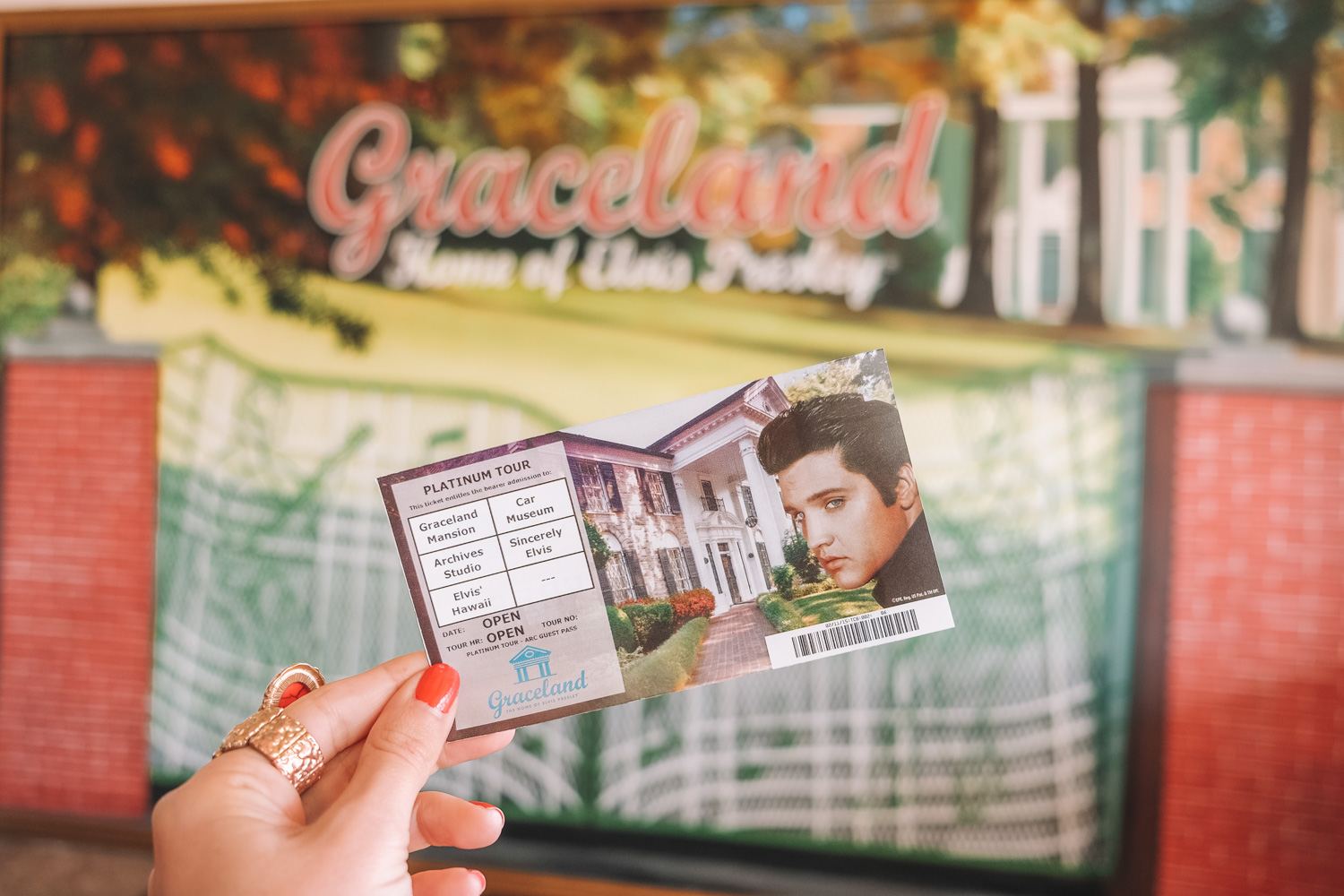 Graceland
No trip to Memphis would be complete without seeing the King's castle- Graceland. Elvis Presley's home features quirky rooms and incredible displays of the countless awards the he received in his lifetime.
You'll see the famous "Jungle Room" and the rest of the mansion that feels frozen in time as if it were still the 1970s!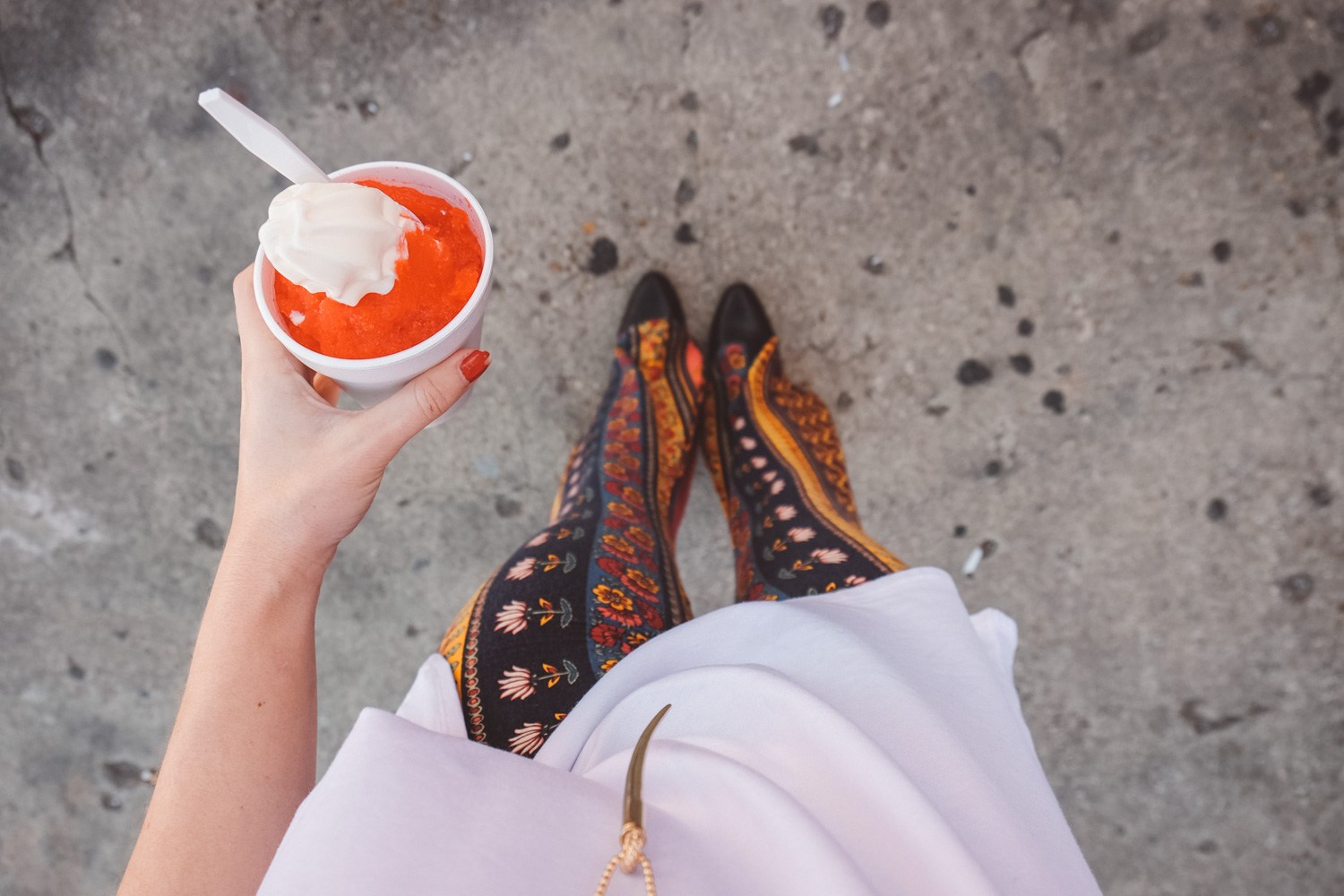 Jerry's Sno Cones
Save room for dessert and head to Jerry's Sno Cones for a delicious blend of shaved ice and frozen yogurt. It's a little ways out of the city, and you should expect to wait in line, but it's definitely worth the wait.
I went for their most popular flavor, Wedding Cake, and it was love at first bite!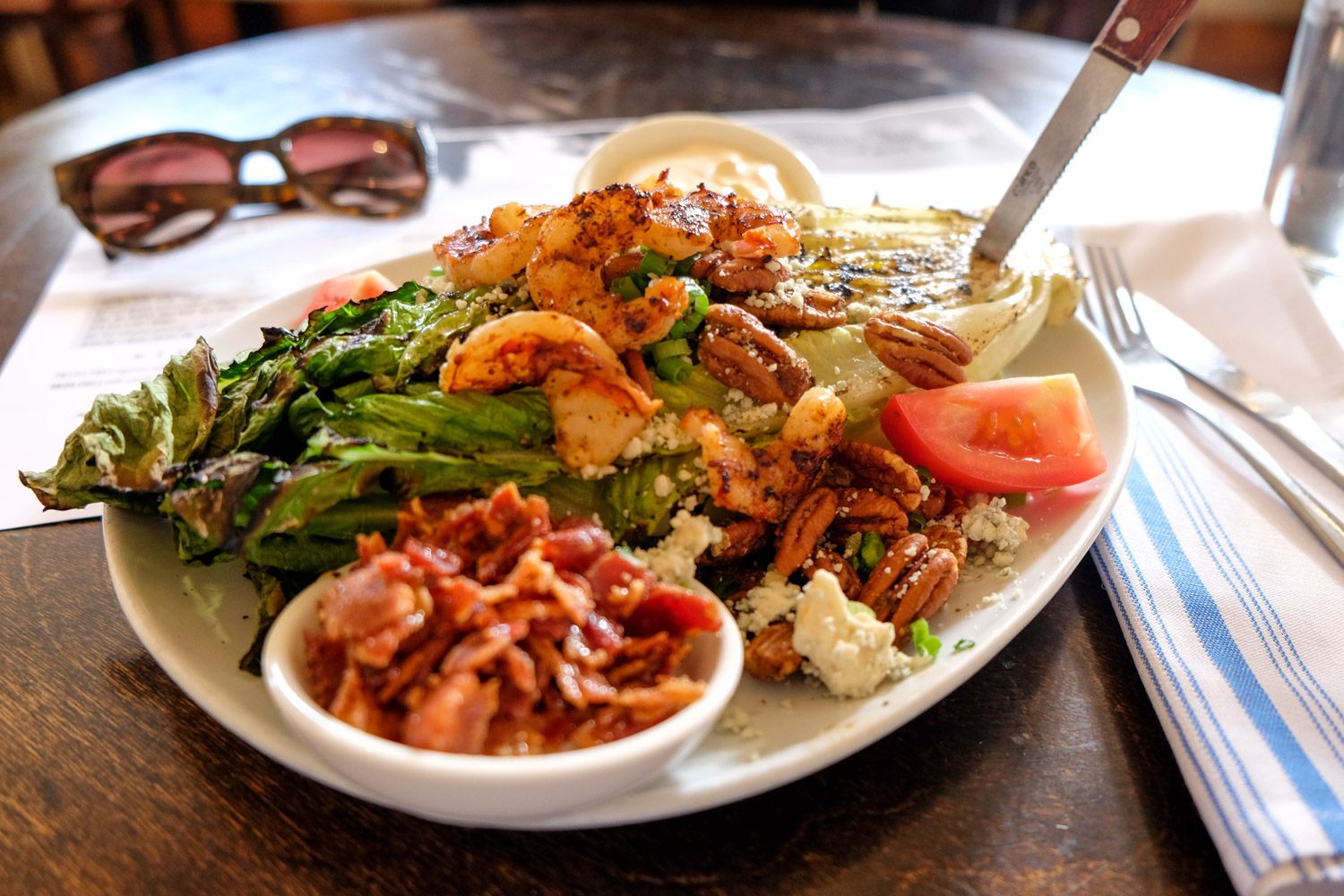 Lunch at The Beauty Shop
Once a fully operating beauty parlor in the 1960s, The Beauty Shop Restaurant is now a trendy eatery and bar serving up delicious food in a "stylish" setting- complete with hair-dryer chairs!
Whether you stop in for brunch, lunch or a specialty cocktail, it will surely be a dining experience you won't forget. I dined in for lunch and ordered the grilled romaine salad. No joke, it was the best salad I've ever had. Ever.
I still dream about it.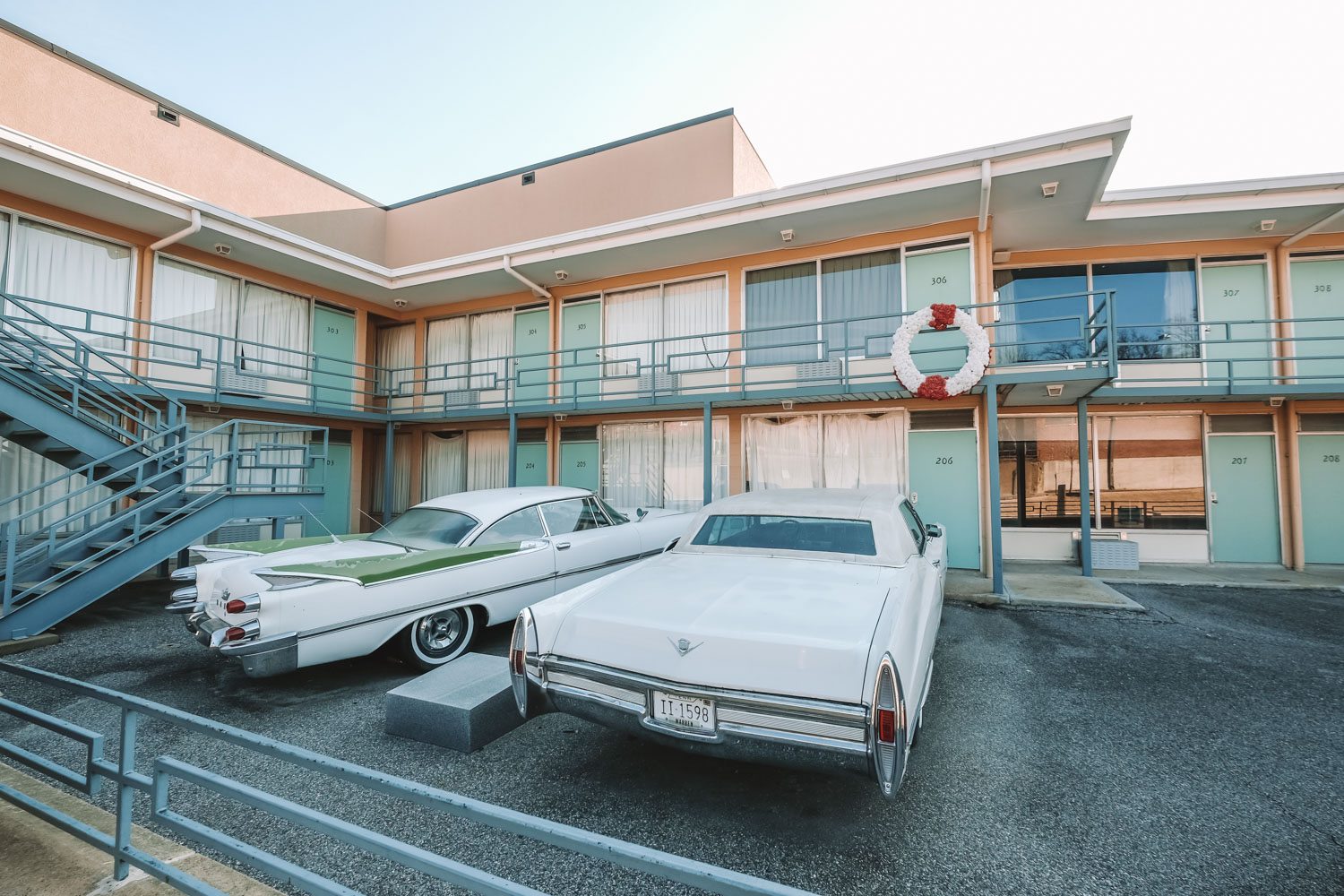 National Civil Rights Museum
One of the most unique features of the National Civil Rights Museum is that it's built around the former Lorraine Motel, where Rev. Martin Luther King, Jr. was assassinated on April 4, 1968. Honestly, this museum is reason to come to Memphis alone.
The exhibitions are incredible with everything from full size buses to dramatic depictions of historical Civil Rights moments and movements throughout history.
Helpful Tip: I definitely did not plan enough time to spend here so, as a tip, be sure to plan at least 3-4 hours for the museum.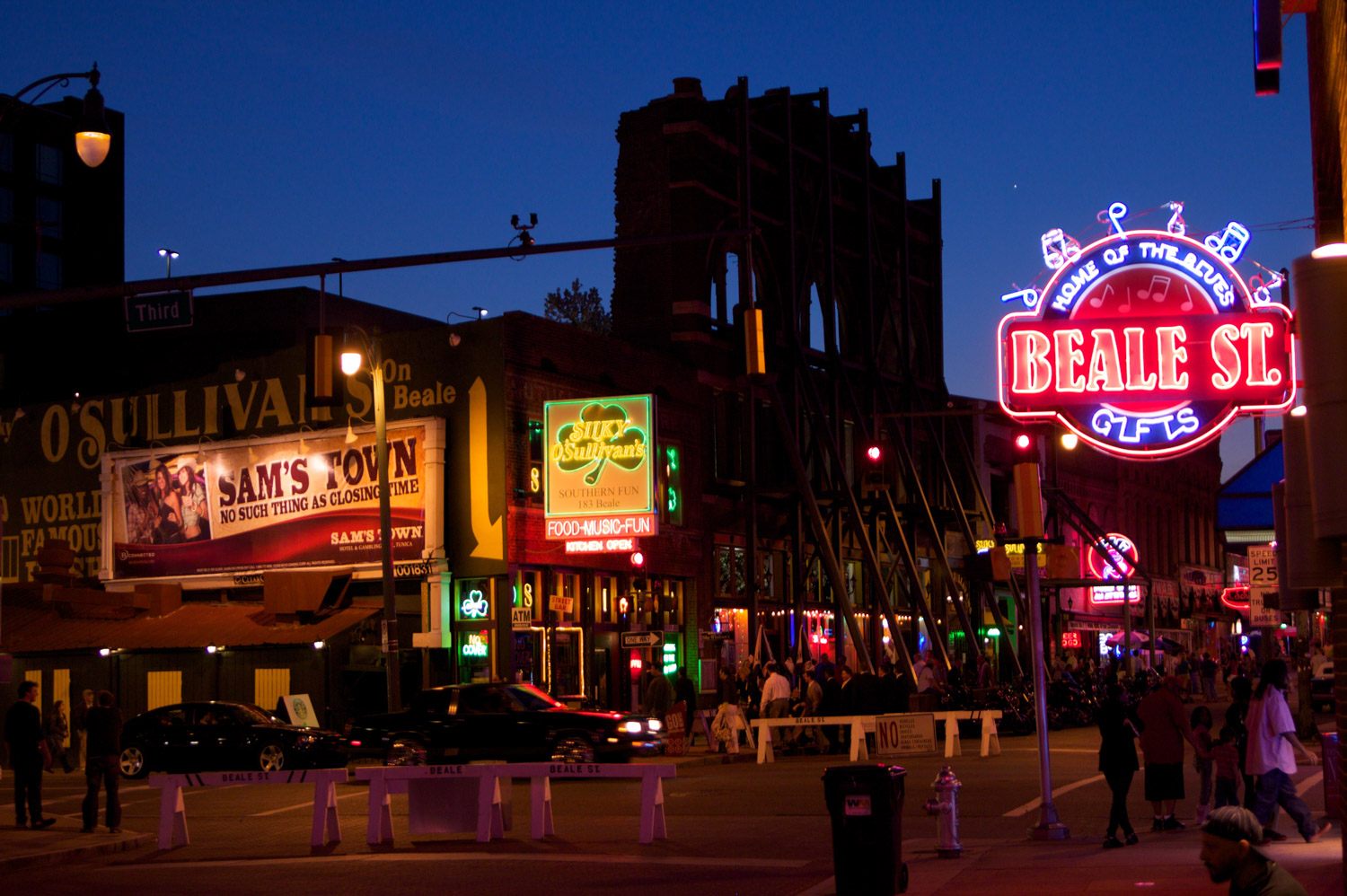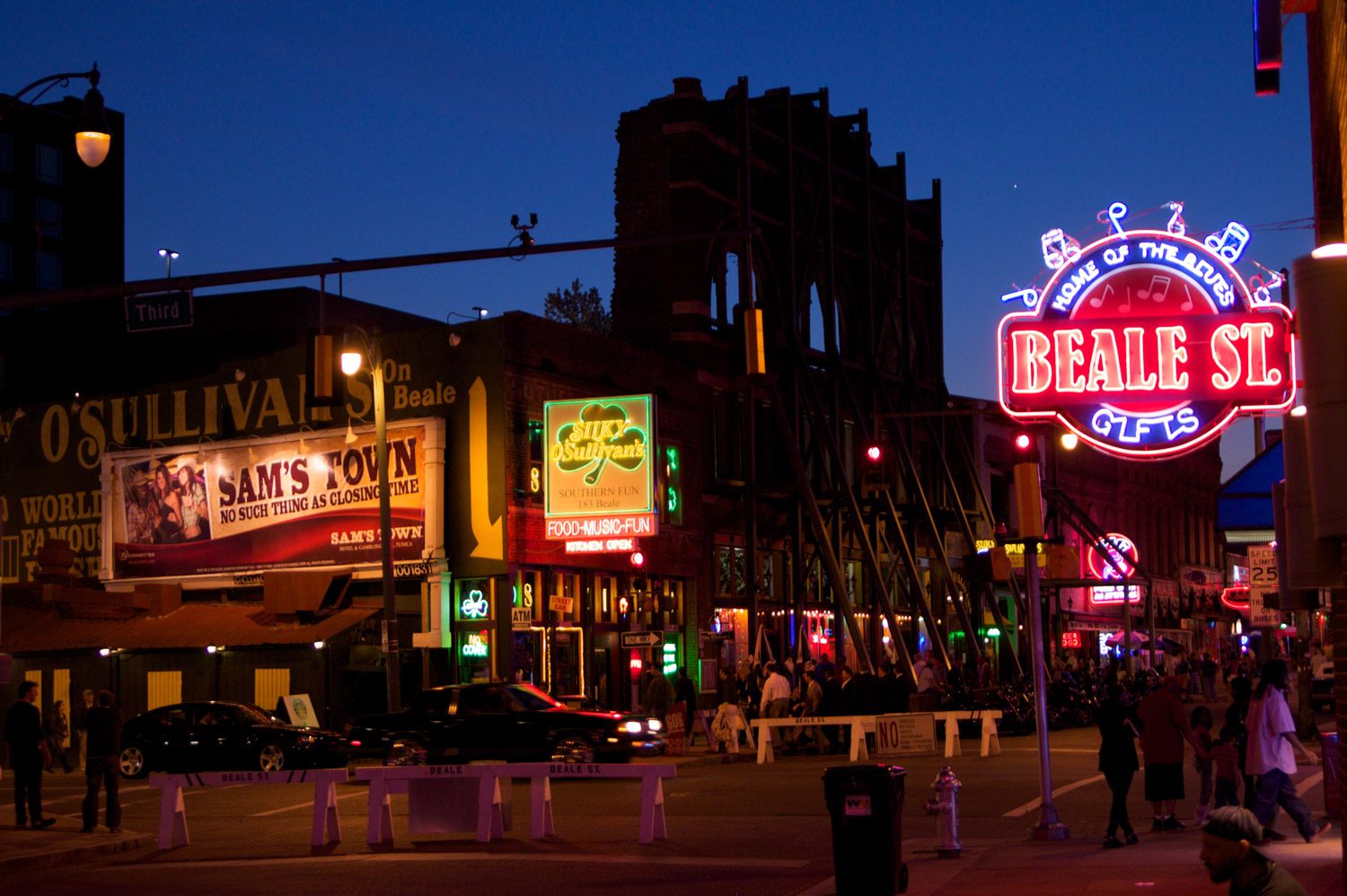 Blues on Beale St.
One of the most iconic streets in America, Beale St is nationally recognized as the "Home of Blues" and is lined with bars singing the blues! Plan a night out on Beale for cocktails-to-go and a guaranteed good time.
Admittedly, I had never been to a "Blues Bar" and had a blast dancing the night away!

Check Out My Video on the Top Things to Do in Memphis!