In a small pueblo in the Bolivia, there are smiles of all shapes and sizes, the natives speak Quechua (which only comes in one volume-LOUD) and there is a never-ending supply of carbs and red onions.
After a two-hour bus ride southeast from Sucre, you will find the small village of Morado K'asa. The stone streets are bustling with all kinds of life including pigs, chickens, donkeys, street dogs, sheep and children. There are a few small shops for basic needs but, for the most part, Morado K'asa is a simple and self-sustained community of men that work hard on the farm and women that tend to the animals, children and the home.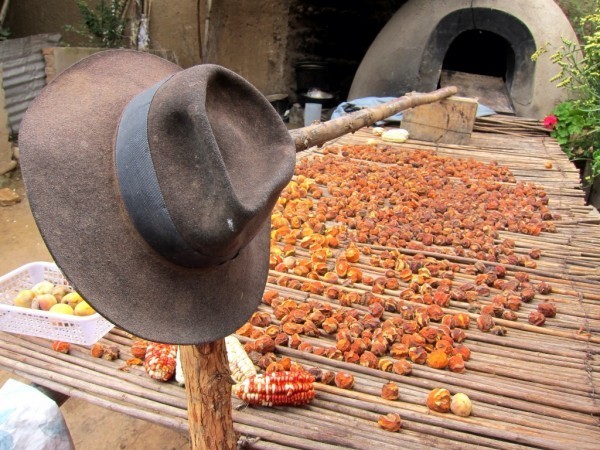 My friend Gareth has been visiting this village every week for the last two months to help an organization called Biblioworks. They run the small library in the community. I was fortunate enough to have the opportunity to come out to the village and help two weeks in a row. Our visits were hosted by a family in the village that gave us a bed in a small concrete room and HUGE meals in return for just a few dollars a day.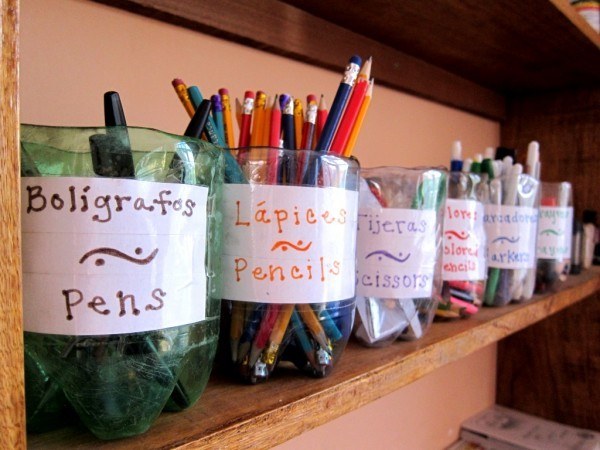 The family home is run by Jostina and the help of her young daughter, Nicole, and niece, Carolina. I've never seen little girls with such independence and responsibility for their family. The oldest daughter is very busy. Between sports and school , she leaves every morning at 5 am to make time for all of her activities. The youngest son, Nelson, helps dad out on the farm and lends a hand around the home when needed. Dad, Don Teadoro, spends every hour of daylight on the farm harvesting and planting new crops.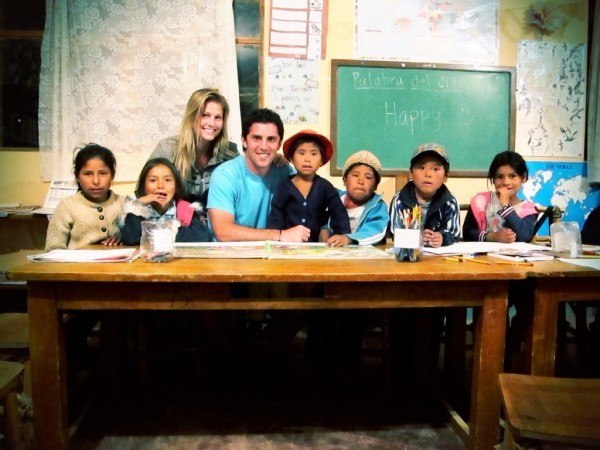 After arriving in Morado K'asa, in the late afternoon on our first day, we were greeted with big hugs and smiles from all of the children in the family home. We took a minute to get settled in our guest room before walking to the library to open it for the evening. Kids slowly trickled in, each with a different agenda. The library is adequately stocked with drawing supplies and books of all kinds. Each child greeted us by name, or gave us a shy smile, before busying themselves with homework or a book.
While the kids worked away, Gareth and I came up with some projects of our own. There isn't exactly a waste management system in the village, let along a recycling program, so we decided to reuse some plastic bottles to organize the art supplies.
The library usually fills up by 7 pm so, to keep the kids focused, Gareth planned an activity for the kids to use their imagination. We asked questions like "What do you want to be when you grow up?" and "Where would you want to live in the world?" The kids rummaged through magazines and world atlases to help them envision far away lands and a future of "anything is possible."
On our second day in Morado K'asa, Gareth and I walked to the nearest town, Cororo, to enjoy the beautiful countryside on a perfect sunny day. Fields of wheat and corn stretch as far as the eye can see and meet bright blue skies with big puffy white clouds. After our quick visit to Cororo, we returned to the family home to find Jostina preparing a whole lotta pan (bread)!
We got to get our hands dirty and helped knead the dough before letting it rise for the rest of the afternoon.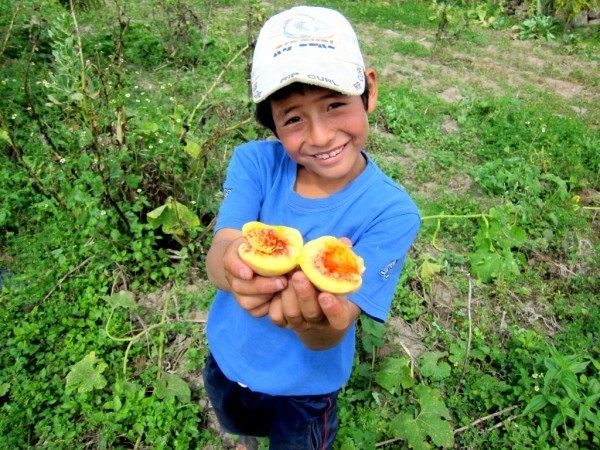 After getting our fill of lunch, we took a walk with Nelson to bring Don Teadoro his lunch on the farm. We got a full tour of the crops… everything from squash to potatoes to corn to peach trees. We grabbed a few peaches off the trees and hung out in the shade with the farm animals. That evening we spent a few hours helping out at the library again and hopped the bus back to Sucre the next morning.
Places like Morado K'asa are a wonderful reminder that quality of life isn't dependent on fame or fortune. Happiness is truly manifested through the people that surround us and our love for life, regardless of our personal success.
It's these simple experiences in travel that I hold dearest.