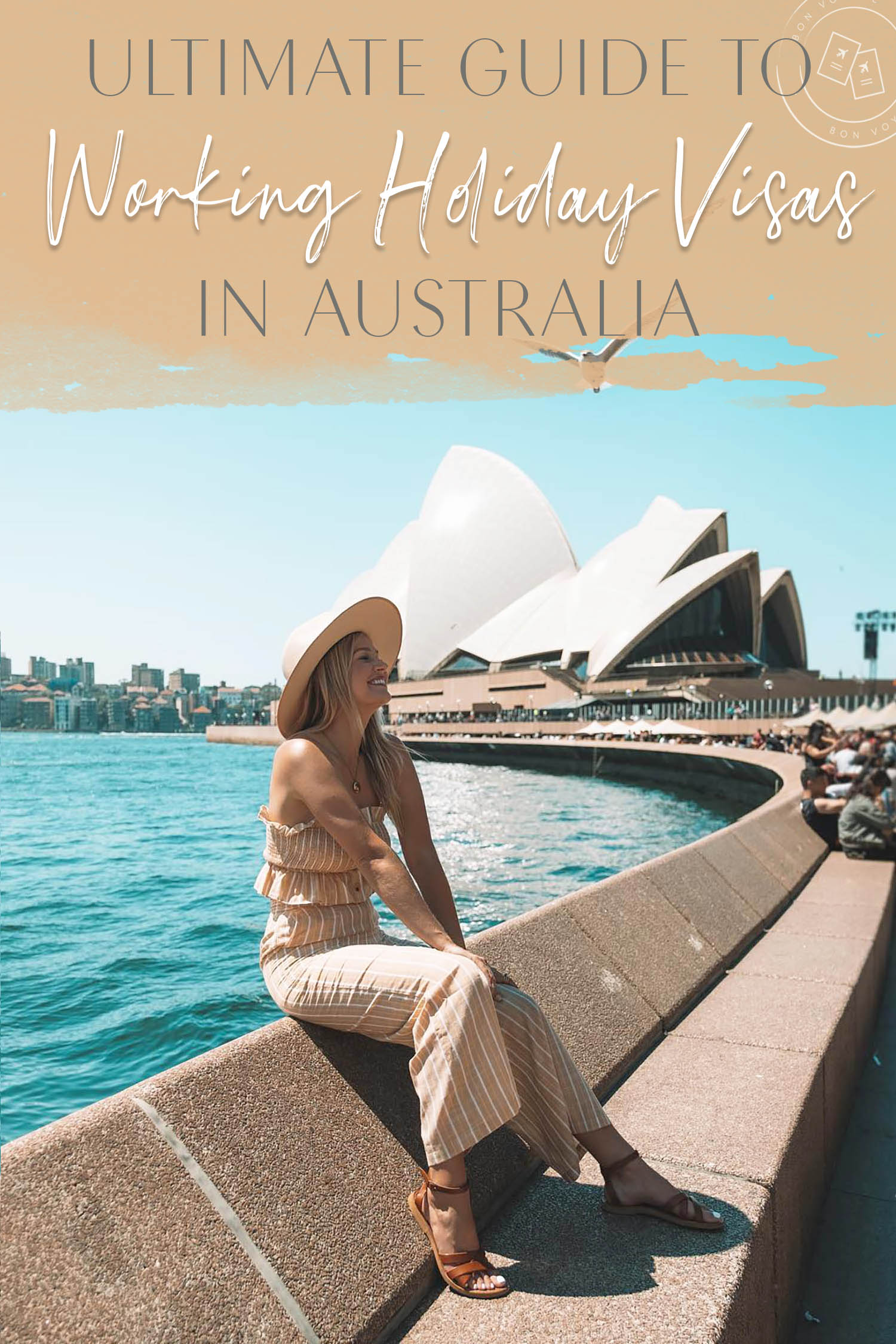 Australia was one of my first big international trips and it'll always hold a special place in my heart. In fact, it was the birthplace of this very site! During my first visit, I was on a typical tourist visa.
This common tourist visa is officially called Subclass 601 and it allows you to visit Australia up to three months at a time in a given year.
It's a pretty handy visa because you can enter the country as many times as you'd like during the course of a year. So theoretically, you could explore some of Australia, make friends and head to Bali with them, and then go back to Australia…I may know from personal experience. 😉
It's also pretty darn cheap! You'll pay 20 AUD (about 14 USD) to apply online and because it's all processed electronically, most of the time you can get it within 24 hours. If you're just planning on traveling around Australia for 90 days or less, this is what you'll need!
However, if Australia steals your heart (like it did mine!), you need to do a bit more planning if you want to stay for a longer period of time. This leads us to Working Holiday visas!
Many people who want to explore Oz in depth, work somewhere else for a change of scenery, or do a gap year opt for a Working Holiday visa down under! Don't know where to start? No worries, mate!
Here is your guide to Working Holiday visas in Australia!

What is a Working Holiday Visa?
The name pretty much sums it up: it's a balance between work and play! The idea of a Working Holiday visa is to allow you to split your time between working and exploring.
It's ideal for those who want to stay in Australia for more than 90 days at a time, take a gap year, and make a little money while traveling. Oh, and for those that are thinking about maybe wanting to make Australia a permanent home one day—it's a good way to plant roots, find possible employment options, and see if it would be a viable option.
Where should you travel with a Work and Holiday visa? 
I'm glad you asked! The options are endless—you might find you absolutely adore Byron Bay or Sydney and settle there, or perhaps you like the vibe of Melbourne. You could even road trip or take the train and visit Uluru and Alice Springs (here's an epic itinerary for the Outback!). Of course, you'd have to make your way up to the Great Barrier Reef.
Like I said above, the Work and Holiday (or Working Holiday visa) is made so you can holiday!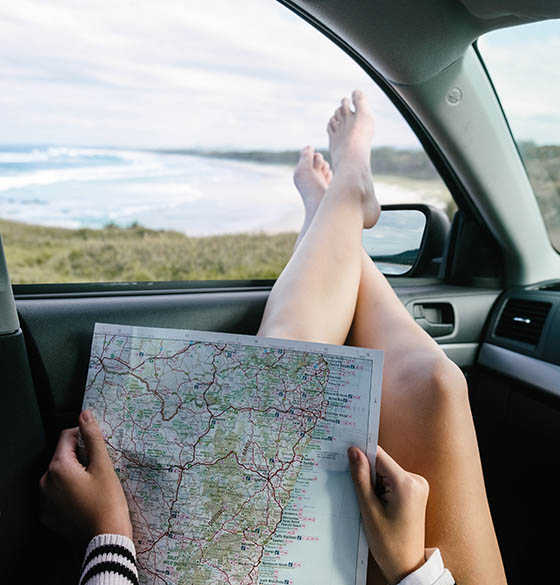 From the otherworldly landscapes to the animals to the scuba diving spots…and don't even get me started on the food—Australia definitely deserves a spot on your bucket list. Ready for an adventure of a lifetime down under?
Read More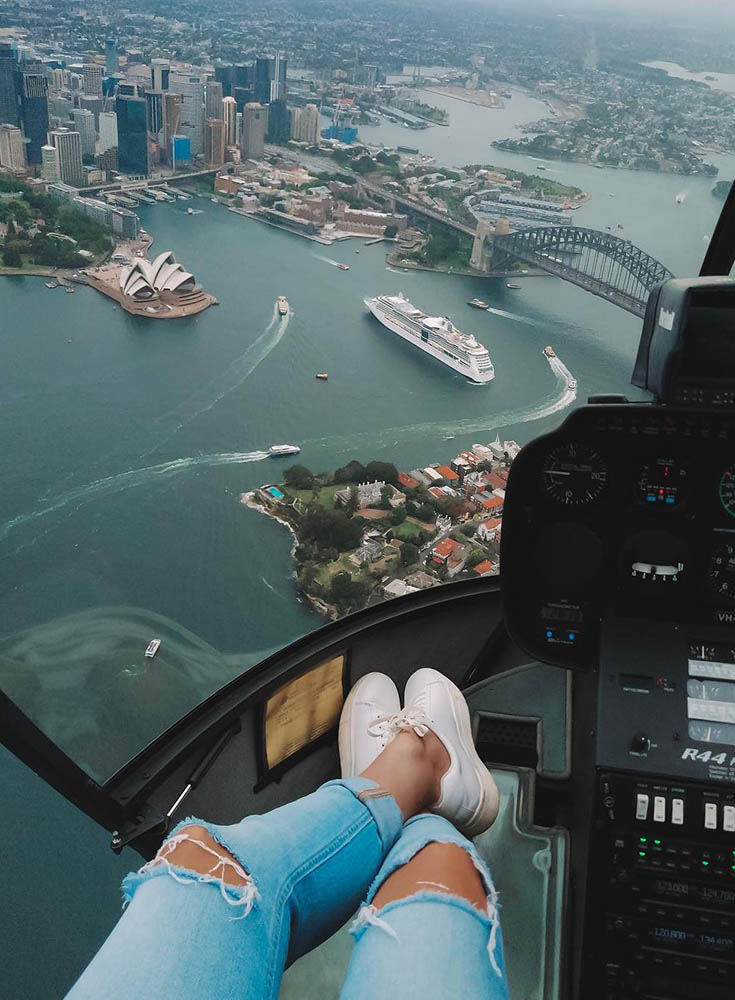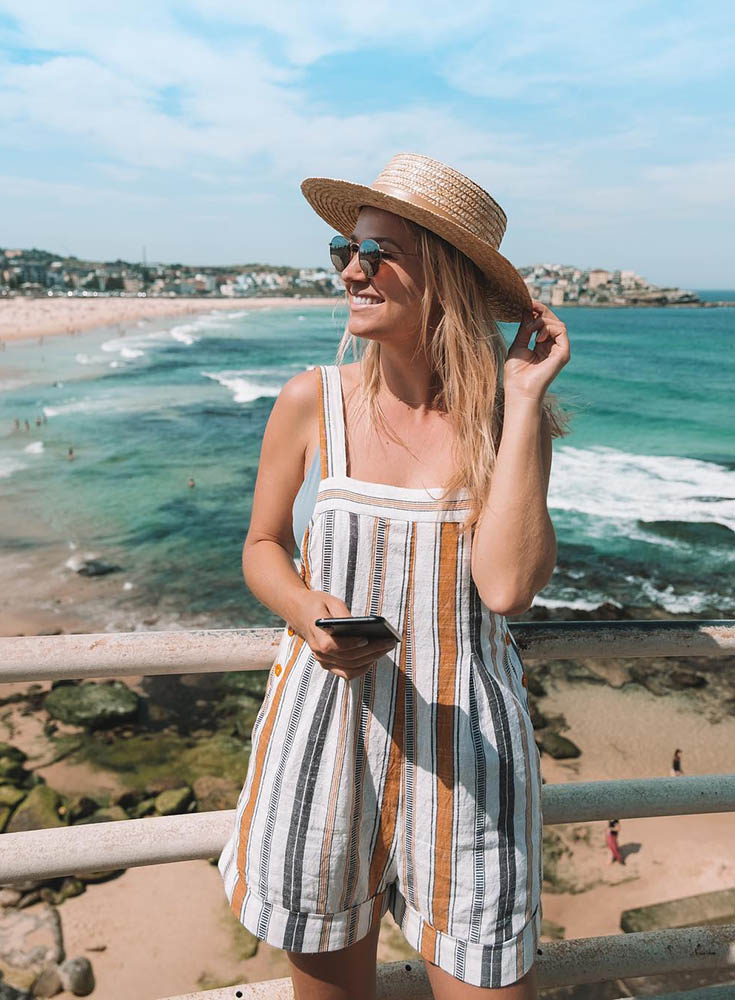 Working Holiday 417 Visa
The best visa for you will depend on where you are from.
If you are from Belgium, Canada, Cyprus, Denmark, Estonia, Finland, France, Germany, Hong Kong, Ireland, Italy, Japan, Korea, Malta, Netherlands, Norway, Sweden, Taiwan, or the United Kingdom, you can get a Subclass 417 visa (otherwise known as the Working Holiday visa).
If you are from one of these countries and are between the ages of 18 to 30 (or 18 to 35 if you're Canadian, French or Irish), the 417 visa is a prime choice. It is intended for those who want to extend their stay and fund it by working locally.
This visa costs $440 AUD and you can apply online. While you can work while you are in Australia, you do need to have enough funds to support yourself…just in case. It's a requirement to have at least $5,000 AUD saved.
Why is this necessary? The Australian government wants to make sure you have enough money to book a ticket back home in case you don't end up finding a job or spend all your money on…Tim Tam biscuits (totally kidding!) But I am serious about having the proof of funds in your bank account.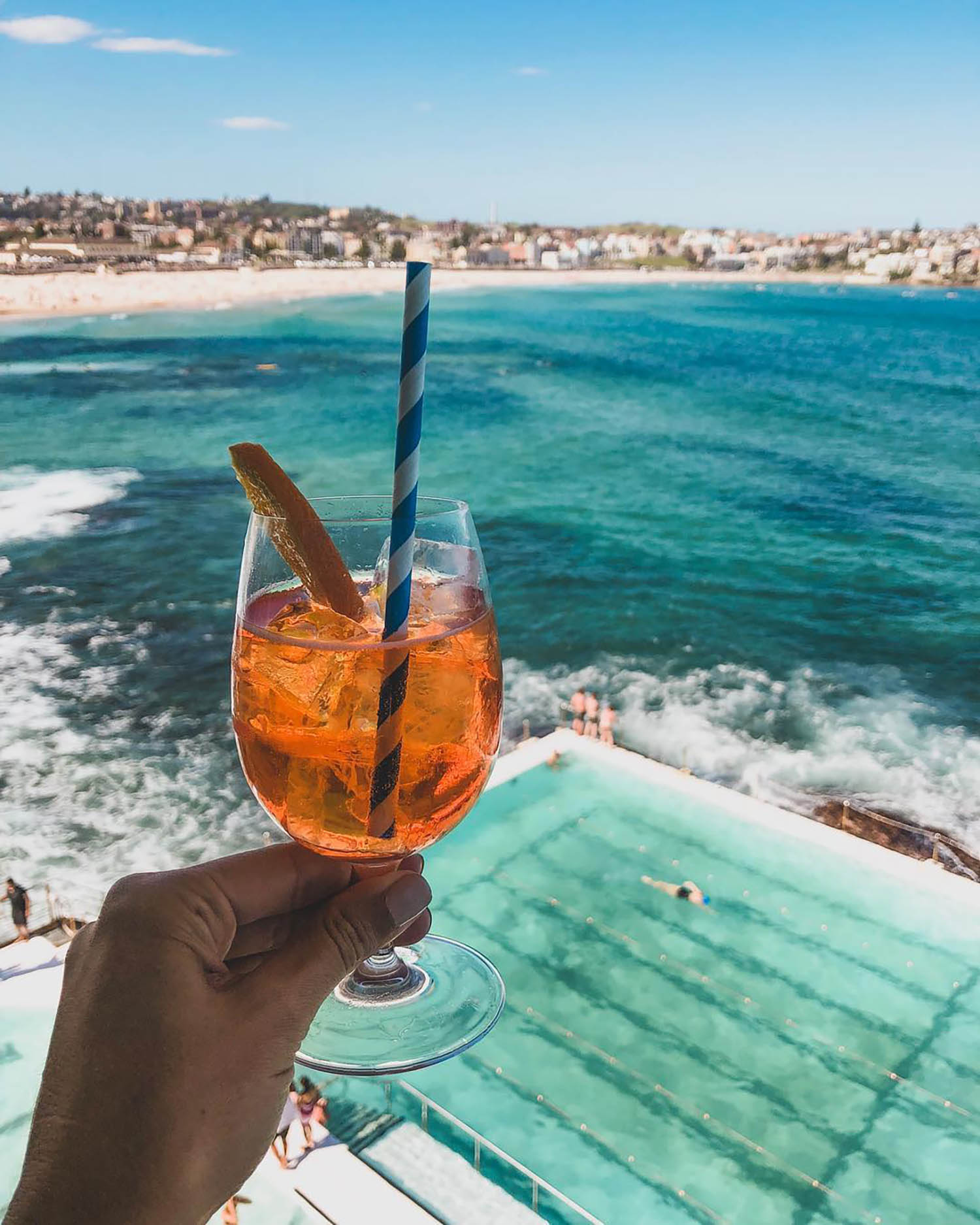 Bondi Icebergs, Sydney
Work and Holiday 462 Visa
Similar to the 417 visa, there is a Subclass 462 visa (also known as the Work and Holiday visa), for those 18 to 30 years old who are not from one of the countries listed above. These visas are both, according to the Australian government, meant as "a temporary visa for young people who want to holiday and work in Australia for up to a year."
To be eligible for a 462 visa, you must be from Argentina, Austria, Bangladesh, Chile, China, Czech Republic, Hungary, Indonesia, Israel, Luxembourg, Malaysia, Peru, Poland, Portugal, San Marino, Singapore, Slovak Republic, Slovenia, Spain, Thailand, Turkey, USA, Uruguay, or Vietnam.
USA readers—this is most likely the visa you'll want!
This 462 visa costs $485 AUD (337 USD). While the 417 visa tends to be instant, the 462 visa can take up to two months to get approved, so make sure to allow for plenty of time before booking your ticket.
You will need to have at least $5,000 AUD ($3,479 USD) in your bank account and meet some additional requirements.
There are set educational requirements, English skills, and (unless you are from Israel, China, Singapore, or the USA) you will need to get a letter of support from your national government. Read more on the requirements here!

The Application Process
Whether you are doing a 462 or 417 Visa,
I'd suggest only going through the Australian government website. There are companies who will sell a visa service, but in my opinion, it's a waste of time and money.
The application process to get one of these visas is super simple as long as you follow instructions and provide the proper paperwork. Yes, you might need to collect a few documents which can be tedious, but the actual application couldn't be easier!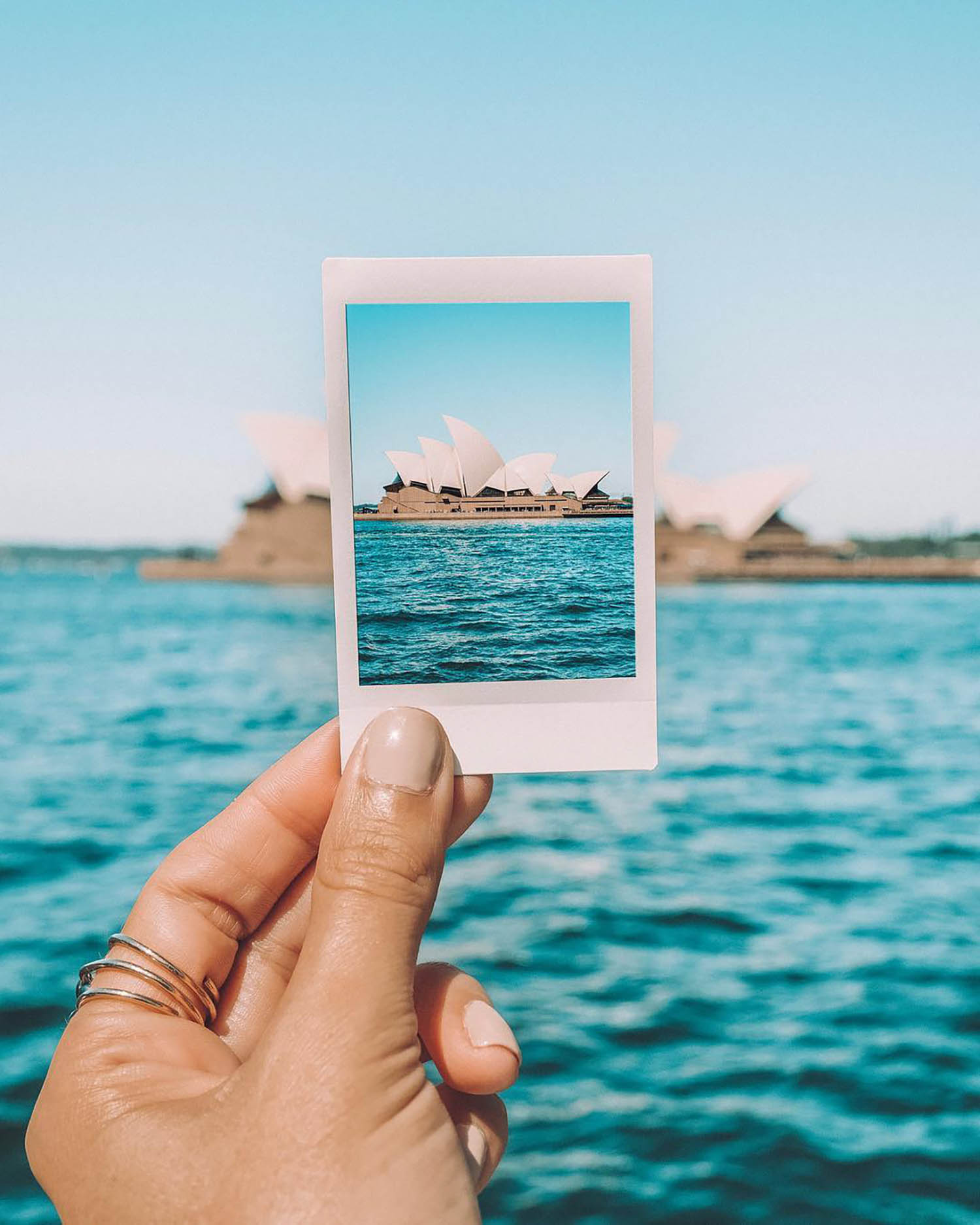 Sydney Opera House
The Fine Print
Once you have received your visa (electronically! It's typically not one you have to print and doesn't require a sticker in your passport—so don't fret!), you have 365 days for your Aussie experience. If you received your visa on the first of February, you have until the first of February the following year to come and go.
During this year, you will have the opportunity to work up to six months with one employer. There are a few industry and location restrictions, so read up on the official visa website before you get all of your plans in place.
Beyond the work restrictions, it is pretty straightforward. You can study up to four months and re-enter Oz as many times as you want while your visa is valid!

How To Get a Job
Your best bet for work is in customer service. Hotels/hostels, retail stores, cafes, and restaurants are generally open to six-month terms, especially if you have some experience.
While some places won't hire backpackers (they want to make sure their staff is there to stay for longer than a week or two), there are many places that will hire travelers. Given a bit of luck and the drive to find work, you'll be able to find places to fund your trip along the way.
You might even find a new career path…who knows? 😉
Some folks find jobs at wineries or doing "regional work" in the field—picking fruits or helping around the farm. Many people on Working Holiday visas opt for this as it allows for a bit more flexibility and freedom.
While you typically can't stay employed at a place for more than six months, you can apply to extend your working permission. Generally speaking though, you will want to start by planning for just the first six months and then explore options.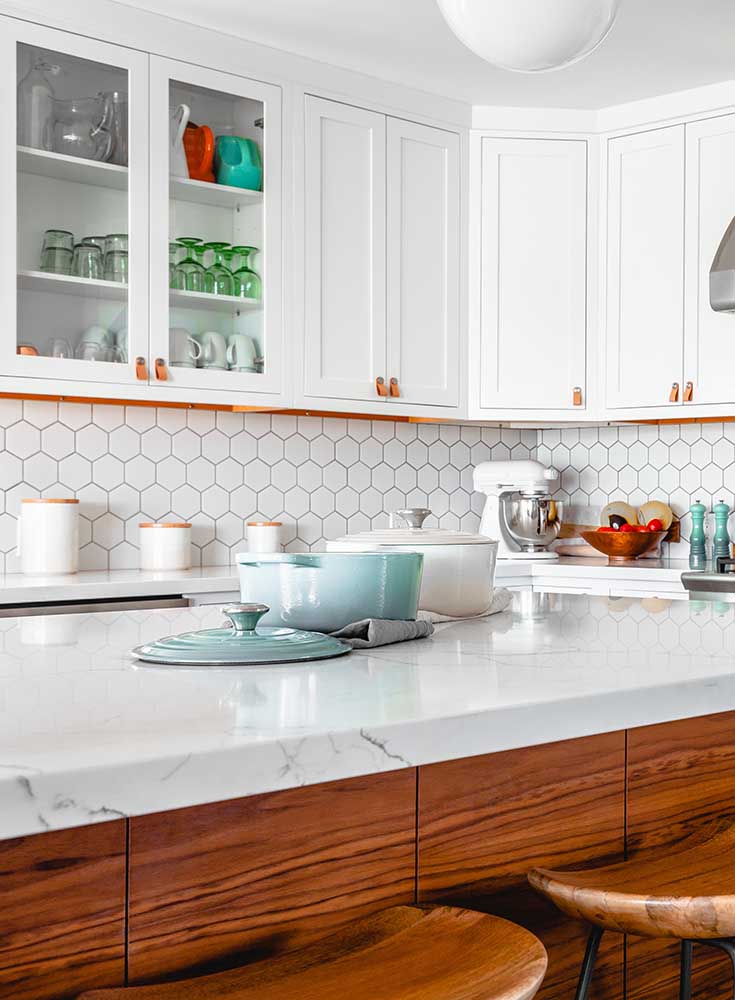 Tips for Finding a Rental
So, this definitely depends on how long you're planning on staying in any one location. If you're only at each place for a few weeks, you might want to opt for staying in hostels or booking an Airbnb.
But if you're staying longer, there are a ton of legit rental companies all over Australia! However, it can often be difficult to score a place if you're not signing a year-long lease.
Gumtree is Australia's answer to Craigslist…but it can be a slow and messy way to find a place. You definitely need to research if looking to rent one of these places as a number of scams can pop up. But you can *sometimes* find rentals this way, just take precautions.
That said, agency listings are the prime place to find a home to call your own. Agency listings are typically cheaper than long-term Airbnb rentals but are more reliable than what you'll find on Gumtree. Another option—check to see if there are any housing boards or ads at local coffee shops!
As you are searching, keep in mind that prices are always listed by the week rather than the month! So it's not nearly as cheap as it seems.

Make Sure to Get Travel Insurance
I've said it once and I'll say it again: travel insurance saves the day! If you had asked me during my first Aussie trip, I would have said it's a waste of money. But I've lived and I've learned, and here's why you need travel insurance.
You never know what's going to happen, especially while you're abroad…you might get bitten by a Jack Jumper ant or your flight might get canceled due to crazy weather in Sydney.
Note: Health insurance is required by the Australian government in order to get the visa—check if your insurance in your home country will work or if you need to go through the Australian system.

Getting a Second Work and Holiday Visa
Want to stay in Australia even longer? I don't blame you!
For those that are wondering, you can't *exactly* extend your visa but you can apply for a second Work and Holiday visa if you meet the specified requirements. Which is pretty much the same thing!
For those on a 462 visa and the 417 visa, you have to have completed 3 months of specified work on your first Work and Holiday visa and then you can apply for a second one. And as of July 2019, if you really want to stay longer—you can explore options to stay for the third year!
Helpful Tip:
What happens if your visa is almost up but you're hoping to get a second one? You can obtain a bridging visa so you don't have to go home for the interim period, read up more about this here!

Make sure that if you apply in Australia, you're in Australia when the government decides on your application; if you apply outside Australia, you must be outside Australia when the decision is made.

Overall
Getting a Working Holiday visa is a great way to travel around Australia—with it, you can balance your time between working and exploring and seeing so much of what Oz has to offer!
Are you considering getting a Working Holiday visa or have you done this in the past? I'd love to hear about your experience in the comments below!
Some links in this post are affiliate links—at no extra cost to you, I earn a small commission if you purchase products through these links. Additionally, as an Airbnb Associate, I earn when you book through these links.