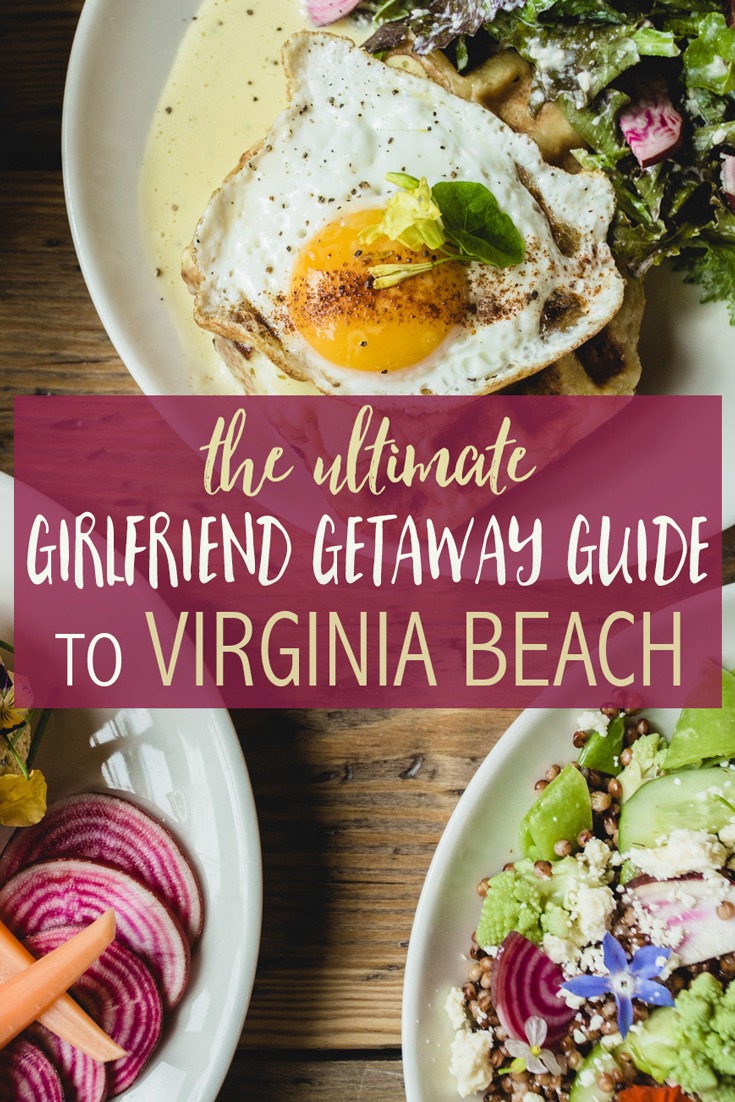 As a beach enthusiast and West Coast resident, I have to say that the modern, East Coast, beach town of Virginia Beach is a must for your next girls' weekend!
Whether you are a beach bum, shopaholic, foodie, or nature lover (or all four, like me!), you'll fall head over heels for Virginia Beach and its impressive thirty-five-mile stretch of sandy coastline.
Modern, chic, and naturally stunning, this will be your favorite new getaway.
With an impressive thirty-five-mile stretch of sandy coastline and endless seaside entertainment, Virginia Beach is perfect for a girlfriends' getaway. So, ladies, grab your bikinis…
and get to Virginia Beach for a long weekend of fun and sun!

Walk the Boardwalk
Of course, every trip to Virginia Beach kicks off from the Boardwalk at the Resort Beach. Be sure to plan to spend at least one full day exploring this much-loved hotspot. Rent a bike and start your adventure. They have these fun things called surreys that are essentially bikes made for up to four people, so grab your girls and start pedaling!
Spend the afternoon wandering around the Resort Beach, lounging in the sun, and shopping for souvenirs; then stay after the sun sets. Sunsets are my favorite! The Boardwalk takes on a whole new life at night and is perfect for late-night drinks and world-class seafood.

Go to a Festival at Neptune's Park
There's always something happening at Neptune's Park. Its concert calendar is nonstop, especially during the summer, and it features tons of great bands.
You'll definitely want to check out the Neptune's Park calendar of events before you go. From 5k races to craft beer festivals, you can always have a great afternoon in the sun here.

Go for a Girls' Brunch
There's nothing like fresh, coastal food! You can't go to Virginia Beach without sampling some of the local cuisine so start your day right with a great brunch.
The locals all say that the place to go in Virginia Beach for brunch is Commune! Find out why they are obsessed with their staple foods like Brioche Waffles, Heirloom Grits, and my favorite, the delicious crepes.
The Bay Local is another Virginia Beach brunch mainstay. Known for is incredibly fresh and ultra-local fare, this place is perfect for a girls' brunch–indulge in chicken & waffles, French toast or one of their five, unique Benedicts.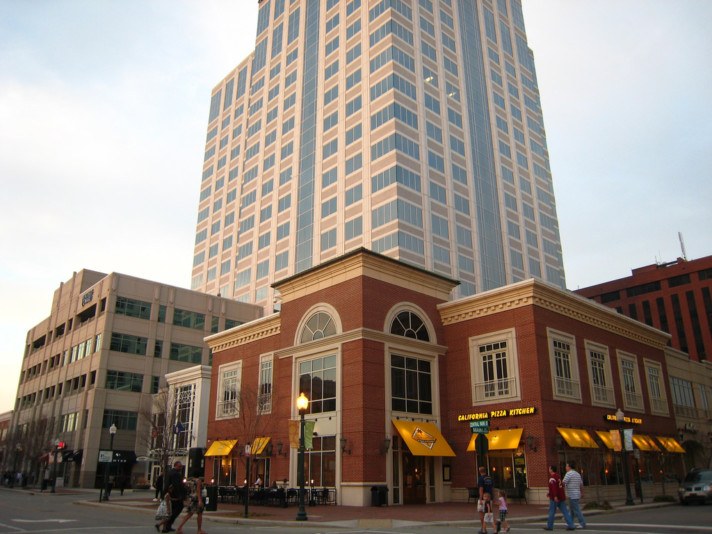 Shop the Town Center
You can't have a girls' getaway without a little shopping! Go for some retail therapy at Virginia Beach Town Center.
Once you've worked up a thirst, treat yourself to a glass of wine from the 400-bottle list at Sonoma Wine Bar & Bistro! They have 70 wines available by the glass in both flight, and full-sized pours, and top-notch cuisine.
If you're looking to do some serious shopping, get to the 600,000-square-foot retail extravaganza that is the Pembroke Mall. With a never-ending line of top-notch stores and restaurants, you'll need at least a full afternoon to explore.

Go on a Craft Beer Lovers Tour
Did you know that Virginia Beach is famous for its craft beer? Who needs cocktails when you can treat yourself to a craft beer tour?
Even if you've been resisting the fancy beer trend, these brews will change your mind. Forget about skunky lagers! From pineapple IPAs (to die for!) to pumpkin porters, Virginia Beach craft blends are seriously amazing.
Esoteric is a must-try, and one of my top choices.
Owned by a husband and wife team, you'll see the passion for good craft beer and eclectic foods in this hotspot the minute you step inside.
There are some great organized tours, like Taste Tidewater Tours, that will take you around to all of the local craft beer hot spots while telling tales of the local lore.
It's easy to do map out your own DIY brewery crawl too.
Grab a red ale at Back Bay Brewing Co. Chill at the beer garden at <Commonwealth Brewing Company. Hit Young Veterans Brewing Co. Sample the suds at The Reaver Beach Brewing Company, Pleasure House Brewing, and Home Republic!

Get Adventurous
With winter temps only dropping to the fifties and steamy summer afternoons in the upper eighties and beyond, Virginia Beach is perfect for year-round adventures. Go stand-up paddle boarding in the summer or grab a wetsuit and surf the impressive waves during the winter.
Whatever gets your heart pumping, Virginia Beach has it!

Read More

This post was written in partnership with Visit Virginia Beach. As always, opinions expressed here are entirely my own.