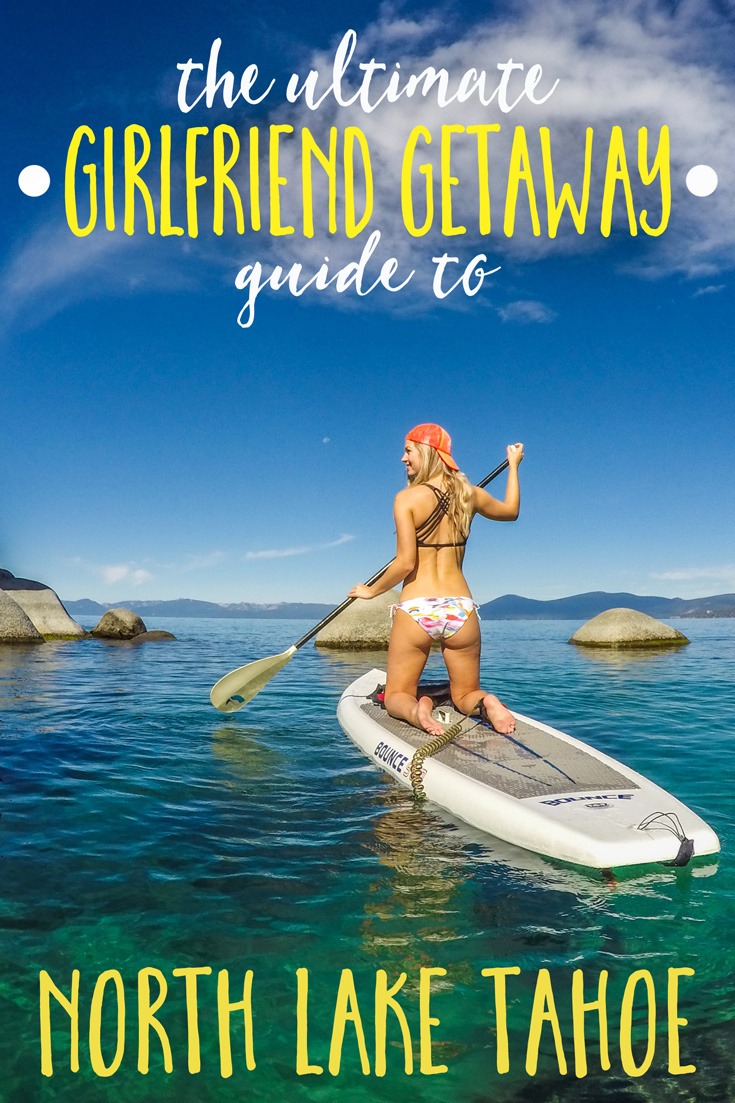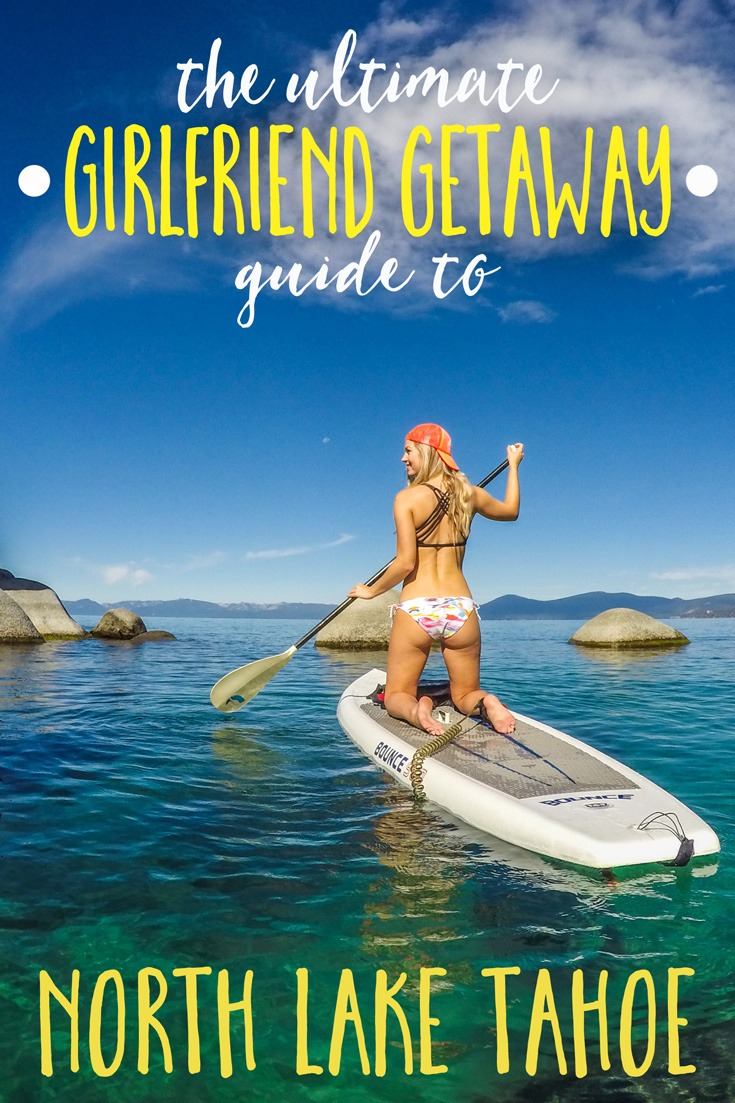 Less than 1 hours' drive from Reno, North Lake Tahoe makes a great weekend getaway setting for you and your gal pals. We spent a weekend in North Lake Tahoe and had a blast exploring the best there was to offer.
Whether you want to kick up your heels by the cobalt lake or tackle the ski slopes of the Sierras, it's a perfect place to escape with your girlfriends for a few days. Quiet cafes, the lake and its surrounding snow-capped mountains provide an unbeatable backdrop for a variety of snow and water sports.
In summer, you can go paddle-boarding or mountain biking; in winter, warm your toes by the fire in a lakeside cabin. So there's no excuse—forget the drudgery and the deadlines and go roast some s'mores!
Here's the ultimate girlfriend getaway guide to North Lake Tahoe!

Where to Stay: Hyatt Regency
If you're going to stay in North Lake Tahoe, the Hyatt Regency is an awesome place to do so. The property is upscale, garnished with a lagoon-style pool, a plethora of restaurants, and unforgettable mountain views of the Sierras!
If you feel like treating yourself, there's the renowned Stillwater Spa and Salon, or if you'd rather hit the slot machines, try your luck at the Grand Lodge Casino.
Book a deluxe room with oak wood accents, or splurge for the lakeside cottage with its alpine décor. If the weather is nice, I suggest going for a sunset sail on the hotel's private 55-foot catamaran!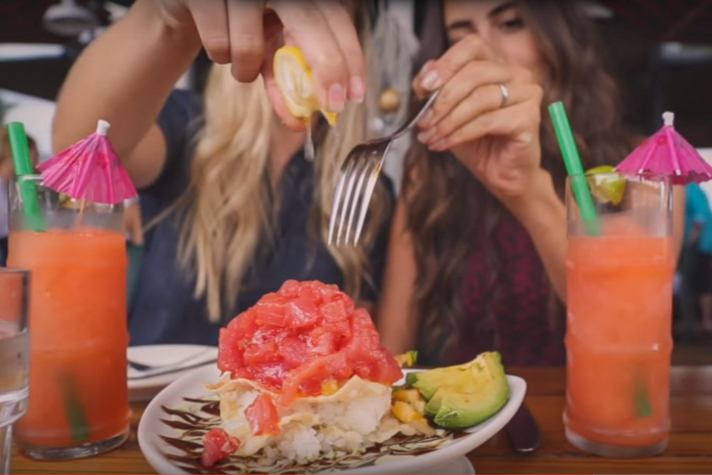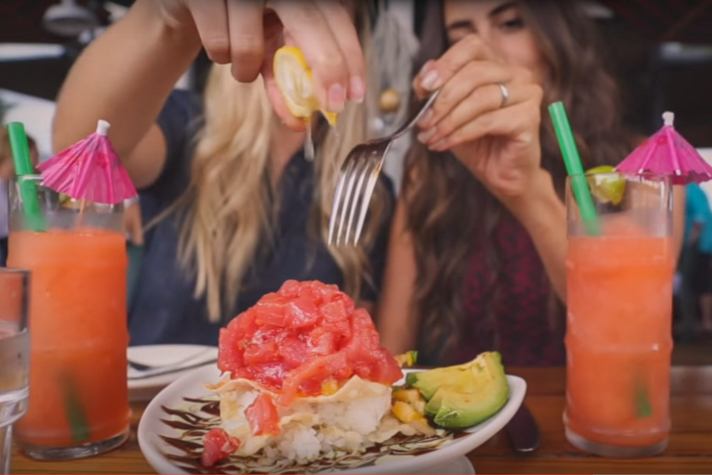 Where to Eat: Lunch at Gar Woods
Grab a bite at the Gar Woods, a stylish and comfortable seafood grill. Their lunch menu includes snapper, Dungeness crab and beer-battered coconut prawns served with mango-mustard marmalade.
In the winter, you can't go wrong with an cup of French Onion Au Gratin for appetizer and a fresh slice of apple cobbler for dessert.
Hot summer day? Go for a refreshing combo of ahi poke and a Wet Woody Cocktail—Tahoe's signature drink that originated at Gar Woods!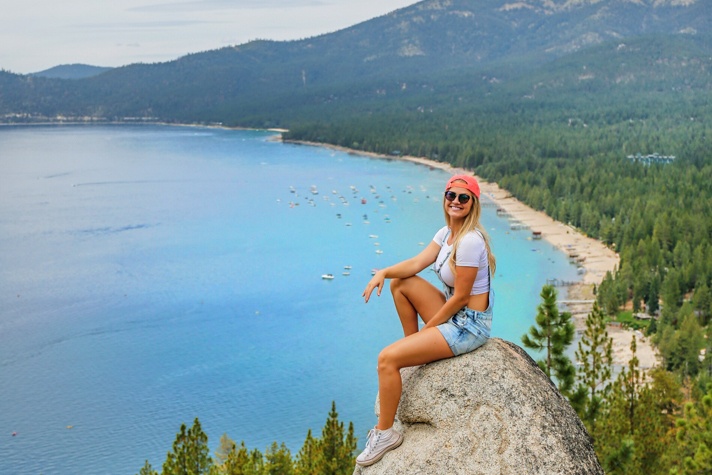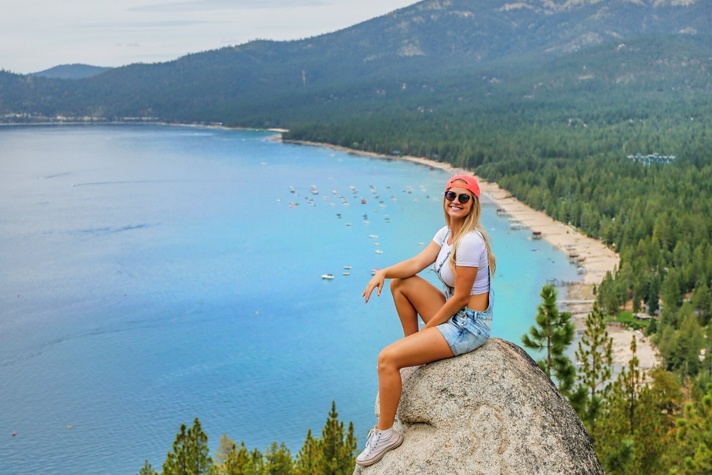 Where to Hike: The Flume Trail
Catch up on your hiking or biking skills on Flume Trail, which circles around the Lake Tahoe, affording gorgeous views of the water.
One of the best ways to enjoy the views is by renting a mountain bike for a day or two. Start with a simple climb from Spooner Lake, through Aspen-lined paths and streams, then take a break with a packed lunch at Marlene Lake.
You'll want to stop by Monkey Rock for its panoramic view. Then ease your way nine more miles downhill to the bike shuttle that will whisk you back to the rental shop.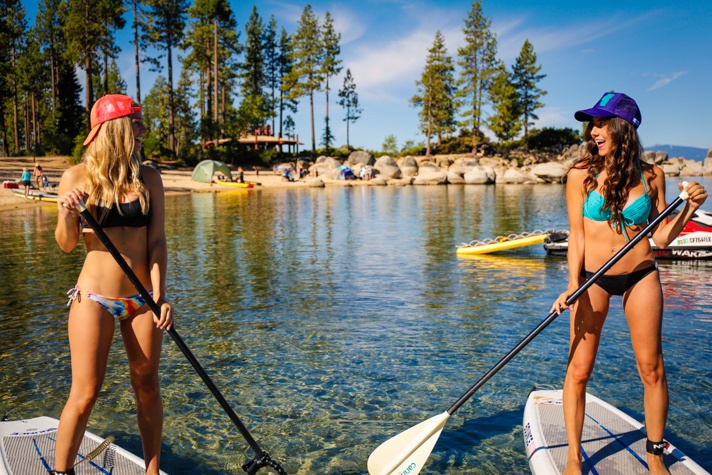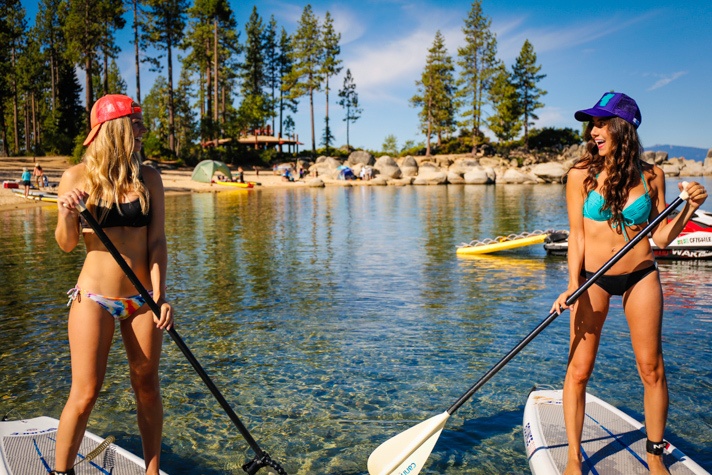 Where to Paddle Board: Sand Harbor 
Sand Harbor is by far the best place to go paddle boarding on the lake—with its crystal-clear, aquamarine waters.
It's perfect for first-timers, as the water's not that deep near the shore, but fair warning the lake's mountain water does tend to get quite cold—so waders beware!
Don't worry about bringing your own board—noobs and vets alike can rent from shops nearby.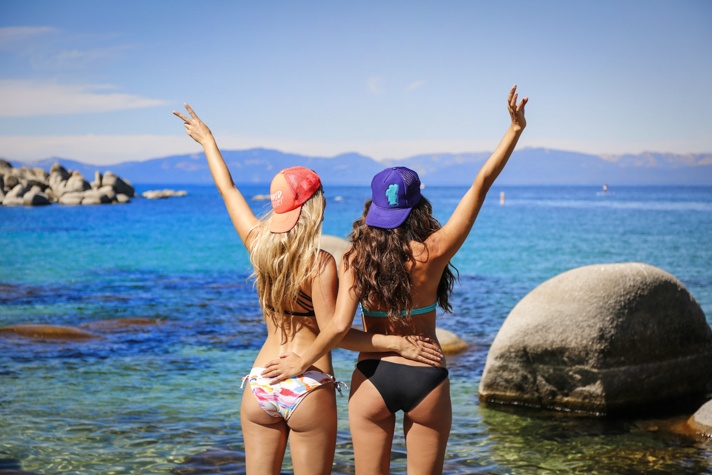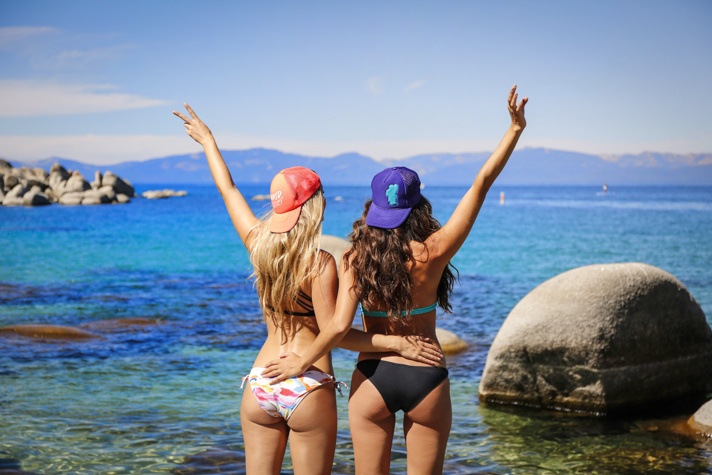 Where to Visit: Incline Village
At Incline Village, you'll find Lake Tahoe's most beautiful mountain retreats. Stylish cabins abound!
You can also picnic on a relaxing lakeshore beach or rent a fishing boat for the day. Relax and unwind in the quiet outdoors or step into one of the casinos in the area.
In winter, skiers march up to Diamond Peak, and in summer, the crowd congregates to the regional Shakespeare Festival, located in Sand Harbor.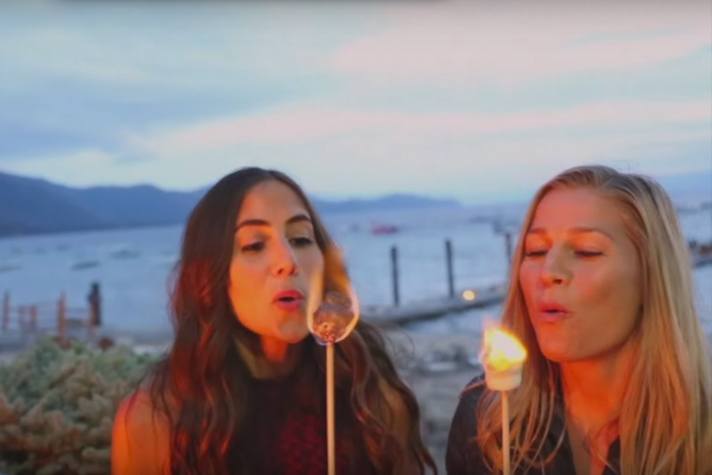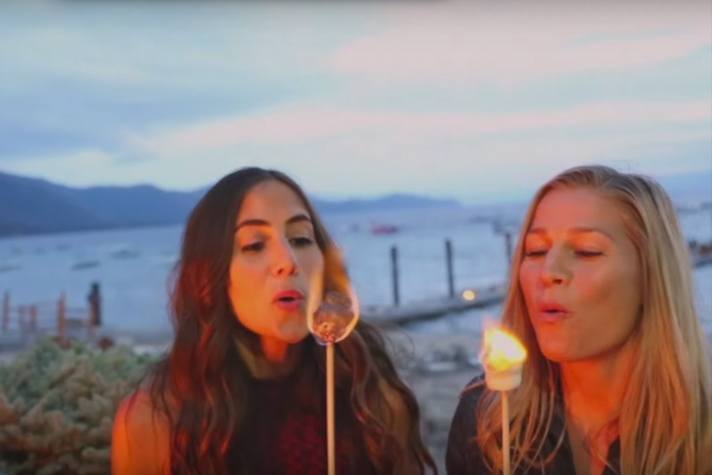 Where to Unwind: Sunset S'mores at the Hyatt
Once you've explored your share of north Lake Tahoe, head back to the Hyatt to unwind and rejuvenate yourself over some desserts. The hotel sells gourmet s'mores kits so you can roast your own marshmallows at the lakeside fire pits.