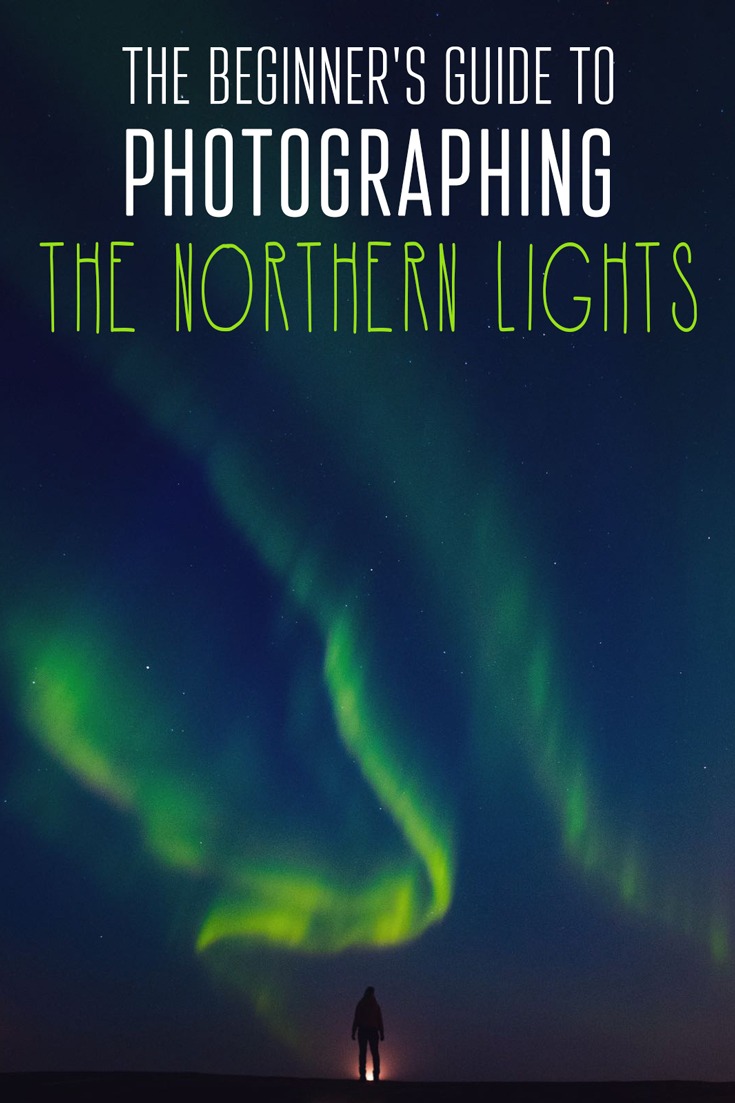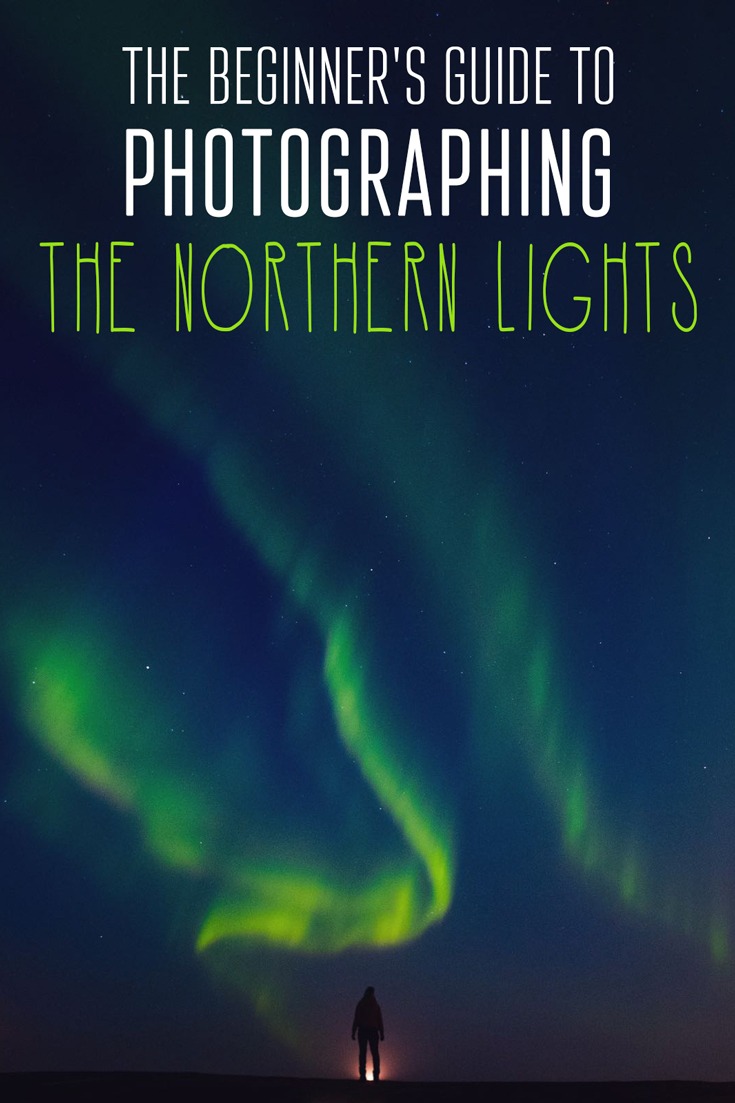 On my most recent trip to Iceland, I saw the Northern Lights for the first time and it was INCREDIBLE! As amazing as the lights look in photos, nothing will prepare you for seeing such an overwhelmingly beautiful sight in person.
The Northern Lights are definitely a phenomenon you're going to want to catch on camera. To take a great pic, I highly recommend bringing a good camera with you (I never go anywhere with my Fujifilm X-T3) and learning a few tricks before you get there.
While I'm not a professional, I do love learning new photography skills and have picked up a lot of useful tricks along the way. My shots have really improved over the years, and I'd love to share a few tips with you guys.
Ready to get started? Here's a beginner's guide to photographing the Northern Lights!

Where and When Can I See Northern Lights?
I traveled to Iceland (twice!) in order to see the phenomenon in person. Despite Iceland's popularity as an aurora destination, it's actually not the best place to witness them. You are more likely to see the lights in the northern areas of Norway, Sweden, Finland, Canada and Alaska.
The best place to view the Northern Lights firsthand is a far-northern latitude within 65 degrees to 72 degrees, which is considered the "Northern Lights Zone". The best time of year to travel to see the lights is in the winter months, November to March, due to low light pollution and clear atmospheric conditions!

The Perfect Weather
Weather is a key component in photography, and the right conditions are essential for seeing the northern lights. If you're going with a guide, he or she will be able to recommend the best times. If you're going solo, you'll have to know how to read the forecast.
The most important thing is finding a night with the perfect level of cloud coverage.
You'll want a relatively clear night, devoid of clouds (clouds can block the lights if they're really dense).
The Icelandic Met Office website will show you the aurora forecast with a map of the cloud coverage, and it's one of the best planning resources. It's important to be away from any light pollution, so plan on getting out of the city.
Generally speaking, your best chances of seeing the northern lights are during the autumn and winter months, so you'll want to bundle up and pack a lot of patience– the lights are illusive.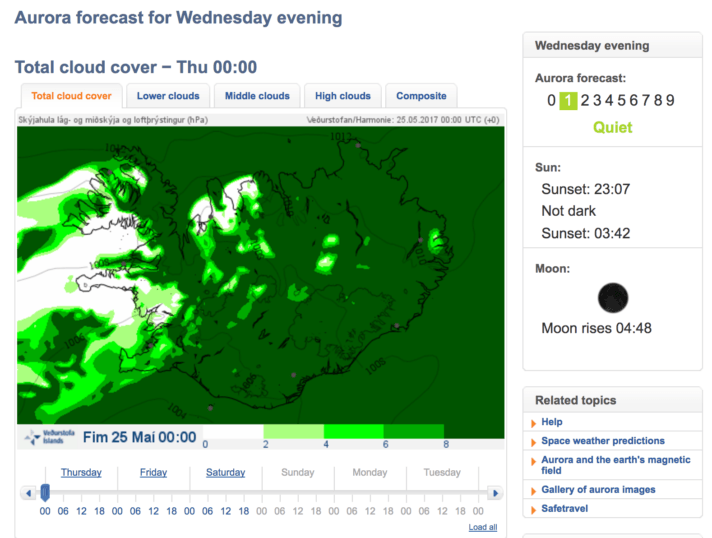 Reading the Northern Lights Forecast
While ultra-useful, the aurora forecast isn't the easiest thing to read. It'll show a map of Iceland in whites and shades of green. The dark green areas are too cloudy while the white areas are too clear.
The light green areas are ideal. Additionally, you'll see a box on the top right of the page that shows a number from zero to nine. Anything over six means you're more likely to see the northern lights.
Spend some time experimenting with different times and locations until you figure out your best shot at seeing the phenomenon.

The Equipment
Camera: Using a quality camera will make it infinitely easier to get the perfect shot. I've been using Fujifilm X Series cameras for a while now and I love it. While I was photographing the Northern Lights, the wind actually blew my tripod over and shattered my lens, but my ultra-tough X-T2 took the fall like a champ.
The X Series cameras have a sturdy but lightweight build, which a huge perk for me while I'm traveling.
Lenses: My personal favorite lenses to use for night photography are:
Anything similar for your personal camera will work great!
Extras: A shutter release cable is a great addition for shooting the lights, though a self-timer will also do the trick. It prevents the camera from shaking when you press down on the button, so you end up with a clear, in-focus photo. A bottle of wine or flask of whiskey are also recommended while waiting out in the cold 😉

Shooting the Northern Lights
Bundled up and ready to capture an amazing pic of the northern lights? Here's what you'll want to do:
Helpful Tip: Every camera has different settings, so you'll need to read up in advance on how to access the manual settings for your specific camera.
Set up your tripod.
Use your widest lens to capture the perfect view. Wide angle lenses work great — just be sure you have close to an f/2.8 max aperture.
Turn your camera to full manual.
Adjust your aperture to f/2.8. But make sure it is no higher than f/5.6.
Set your ISO between 800-3200. You'll have to adjust based on your camera and conditions.
Set the focus. Infinity focus if you're only shooting the sky, otherwise, you'll want to focus on your subject.
Set your camera to a 2 or 10-second timer or use a shutter release cable— you don't want the camera shaking! The timer is also essential if you're self-shooting and want to be in the shot.
Leave the lens open for 10 or more seconds per shot. You'll have to play around with the length of exposure depending on how strong the aurora is. Anything over 15 seconds will result in star movement.
It's easy to get caught up in trying to capture the moment but you really don't want to miss the once-in-a-lifetime opportunity to see the northern lights with your own eyes. Practice shooting the night stars in advance to familiarize yourself with night photography.
Then, when you finally see the lights, you can be relaxed and let your camera do the work while you enjoy the fantastic sight in front of you.

Things to Remember
Seeing the Northern Lights is not guaranteed– that's the magic of nature! Don't be disappointed if they don't shine for you. I didn't see them on my first trip to Iceland, but on my second trip, they outdid themselves!
At times, the aurora can be hardly visible to the naked eye.
Your camera will always capture a more vivid display of lights than you will see in person. If you catch a slight tinge of color in the sky, try setting up your camera. You might be surprised with what you capture!

Read More