I kicked off my summer travels with a road trip through Ireland, and let me tell you: it's as green as they all say! From paths that cradle the coastline to expansive roads with lush meadows as far as the eye can see, Ireland is definitely easy on the eyes.
But Ireland is only the first stop on my European summer! I'll be venturing through Italy and Greece and exploring all the beautiful landscapes (and I can promise you this: eating alllll the delicious foods).
I adore that this outfit is light enough for all the different locales—ideal for touring a museum, wandering through winding streets, or exploring the coastline. It's truly perfect for summer anywhere in Europe.
Summer travels call for a new wardrobe, right? Backcountry has got my back. 😉
Backcountry has all of the high-quality activewear, swimwear, and summer lifestyle pieces I need for my summer adventures this year. I love that I can find my favorite yoga brands like Beyond Yoga and Alo Yoga, alongside my favorite lifestyle brands like Herschel, Free People, L*SPACE, and more.
Whether you're looking for new summer styles or planning your next weekend escape in the Great Outdoors, check out their selection of lifestyle products and apparel.
Oh, and when you use the code 'KIKI15' you'll get 15% off your order on Backcountry!
Any good road trip or romp around Europe calls for stylish (yet comfortable) ensembles, so here's my go-to outfit!

My Europe Travel Outfit
For my summer in Europe, I wanted something that would be comfortable and cute but also durable for wherever my adventures would take me. I decided on a high-waisted denim pant, and I'm in love with how comfortable and stretchy this pair is! I paired it with a casual, lightweight linen top that I can mix and match with anything.
Of course, no summer outfit would be complete without a pair of cute sunglasses—and I'm loving these! I am also obsessed with slide-style shoes for a European summer. They're super versatile and are the perfect mix between a sandal and loafer.
Then, I opted for the Herschel 19.5L backpack as my day bag, so I could fit a jacket, camera gear, and everything else I'd need for the day.

Curious about that location? Those are the iconic Cliffs of Moher—one of the many gorgeous stops along the first leg of my Europe trip!

Isn't that rowboat the dreamiest thing ever?

Light + Airy Tops

Summer travel outfits should be comfortable, lightweight and easy to mix-and-match for any occasion! This summer, I'm loving linen shirts and dresses, paired with denim and a tan shoe—here are a few other summer styles from Backcountry that I'm into!


Cute + Comfy Denim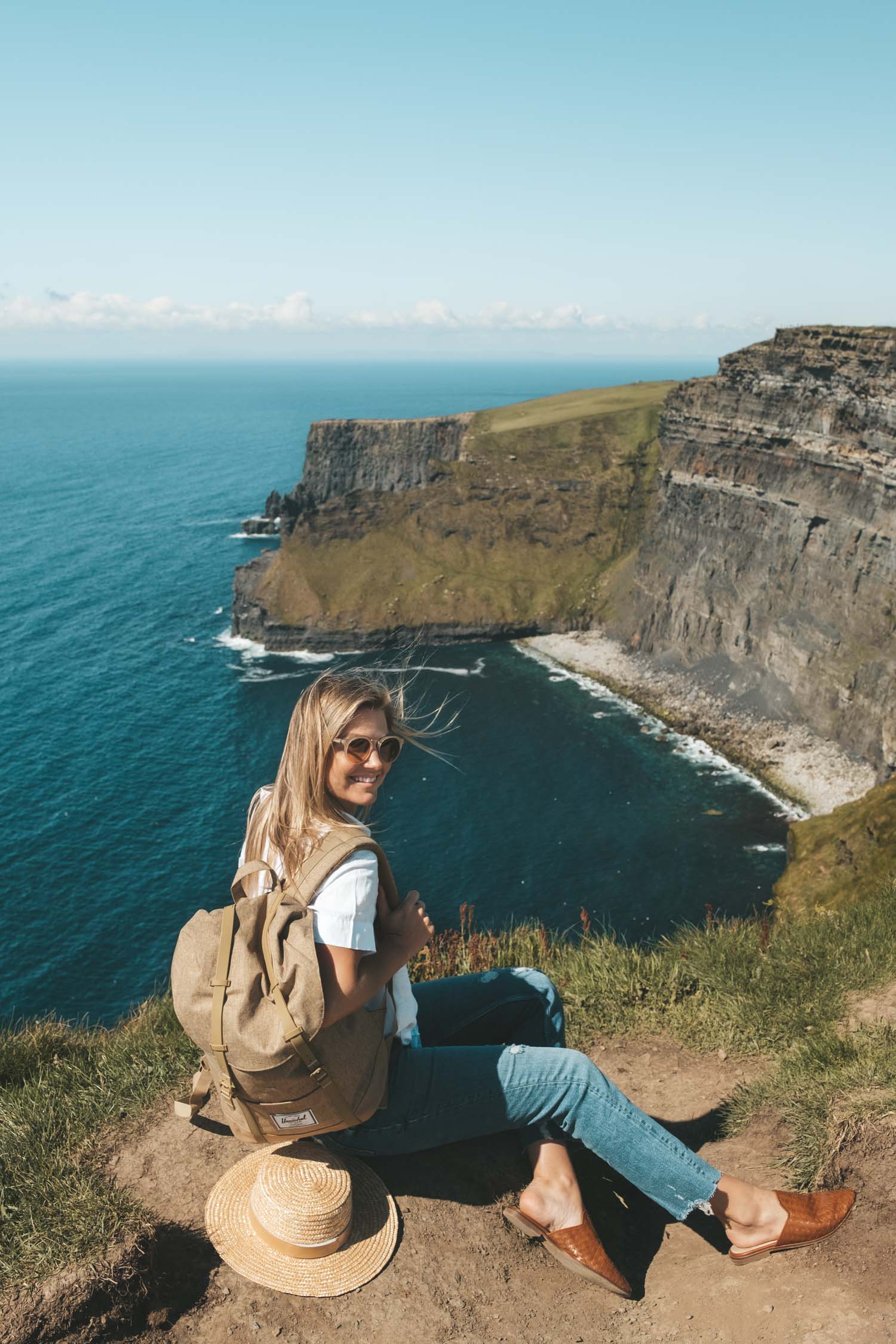 The Ideal Travel Backpack


Sunnies for the Summer


The Perfect Shoes for Summer


Where are you venturing to this summer? Oh, and I'd be remiss if I didn't mention this: Backcountry partners with The Nature Conservancy to support its mission of protecting our oceans and land. At checkout, you can donate to this cause. And that's something I can get behind. 🙂
 I dare you to get out, explore, and find all the seriously beautiful places in the world. I'd love to hear about your adventures in the comments below!

This post was written in partnership with Backcountry. As always, thoughts and opinions expressed here are entirely my own!