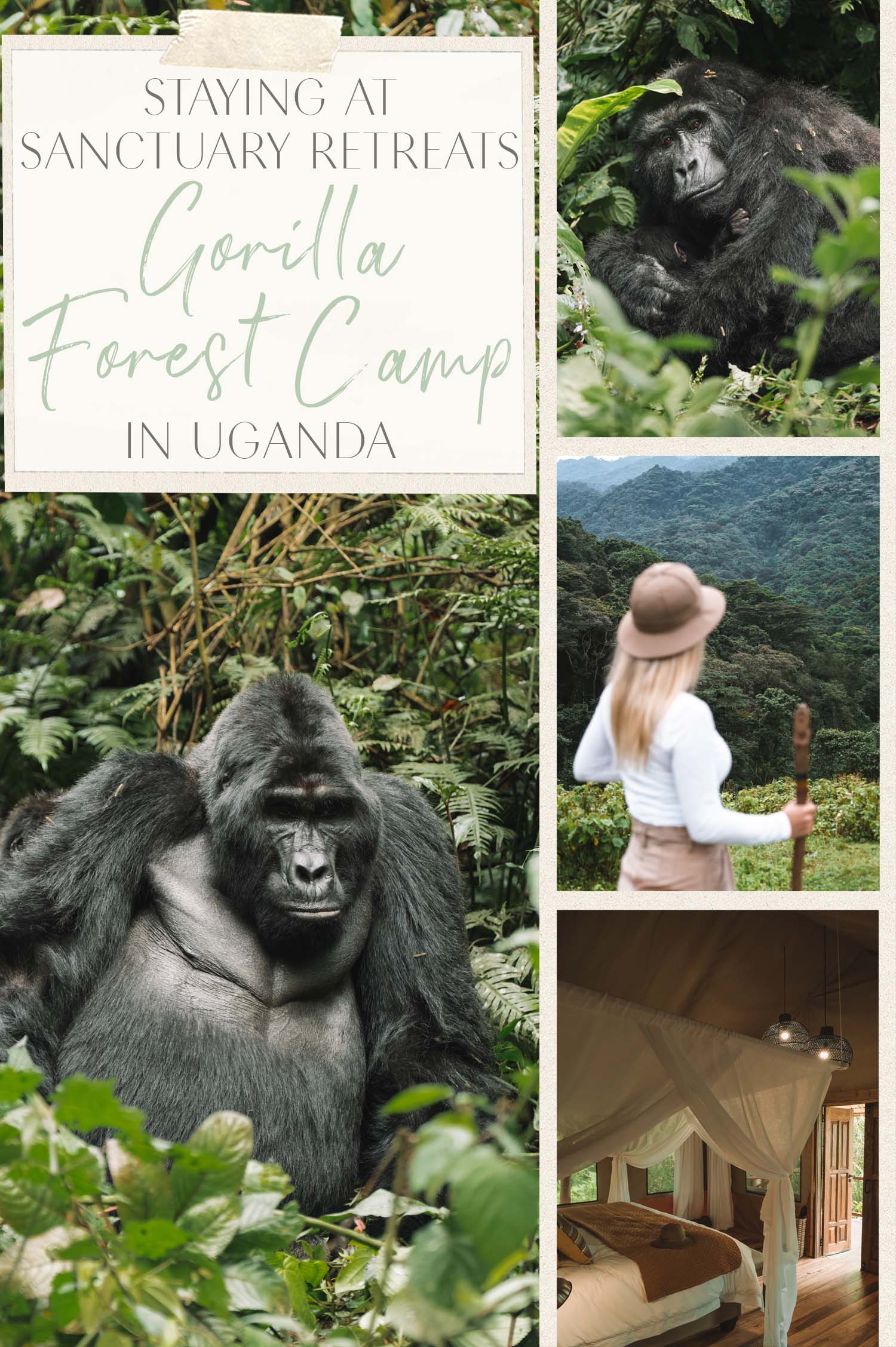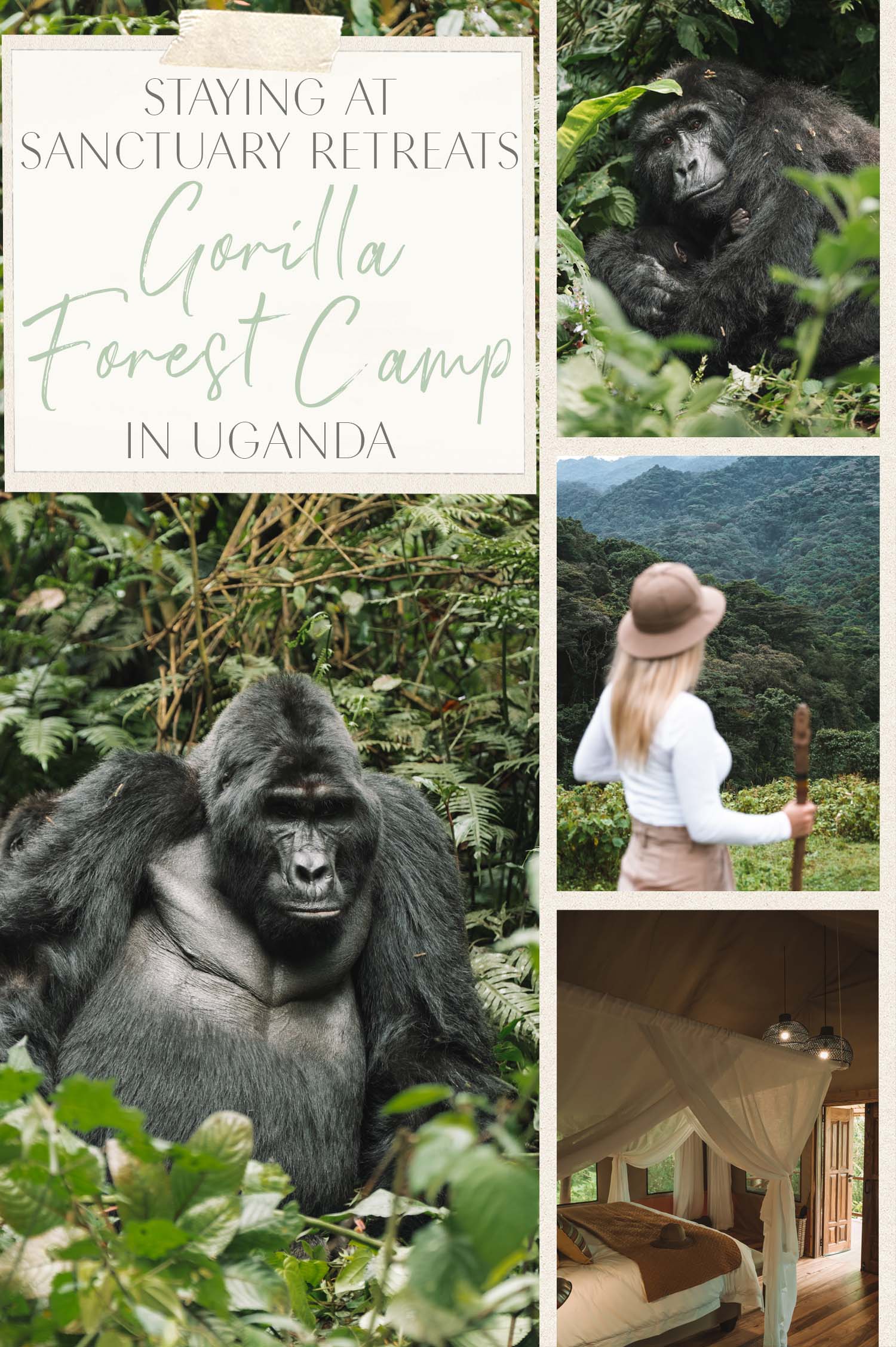 Gorilla trekking has been on my African bucket list for a very long time. There are only three places in the world where you can actually trek with mountain gorillas—Uganda, Rwanda, and the Democratic Republic of the Congo. Because of their unique habitat and diet, there are no mountain gorillas in captivity anywhere in the world.
The only way to actually see this endangered animal is to go trek into their habitat. 
To add to the adventure of going to see the gorillas, permits for trekking are also quite limited. This is a good thing, though! It helps to protect both them and the natural environment and allows for a much more intimate experience when you do get to see them up close.
For anyone traveling this far and wanting to experience this once-in-a-lifetime wildlife encounter, choosing your accommodation is really important. When I went to Uganda for gorilla trekking, my boyfriend and I were hosted for the dreamiest 3-night stay at Sanctuary Retreats Gorilla Forest Camp.
Not only is the property absolutely stunning, but their team made the entire planning process so much easier and really contributed to an overall wonderful experience.
Dream of going gorilla trekking and staying in one of the coolest jungle hotels? Here's my review of Sanctuary Retreats Gorilla Forest Camp in Uganda!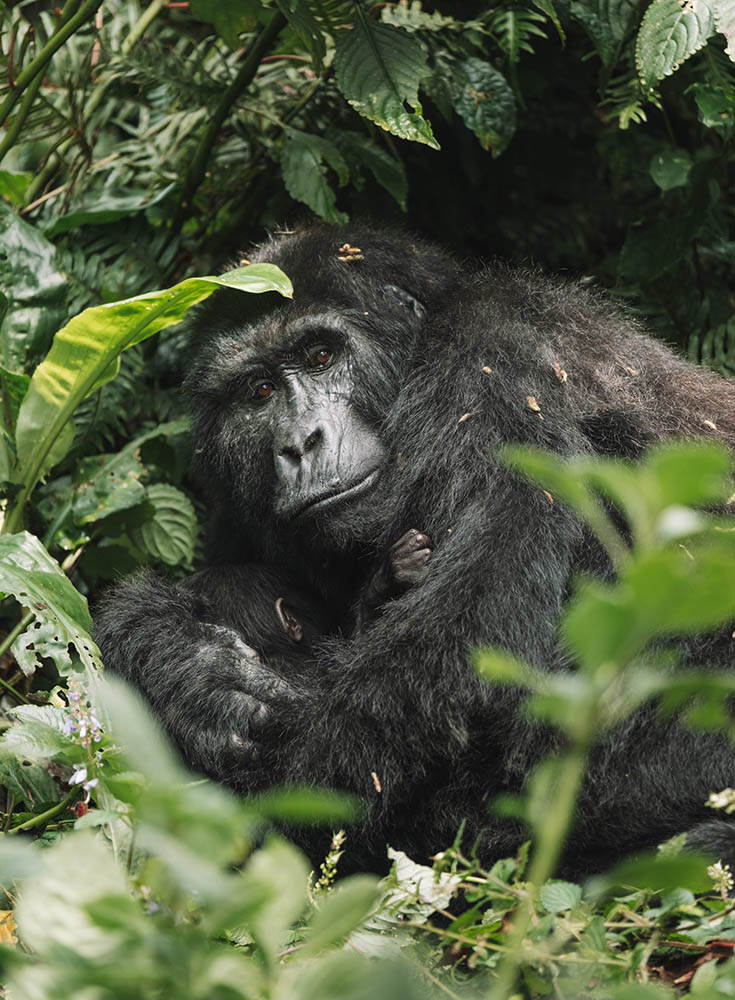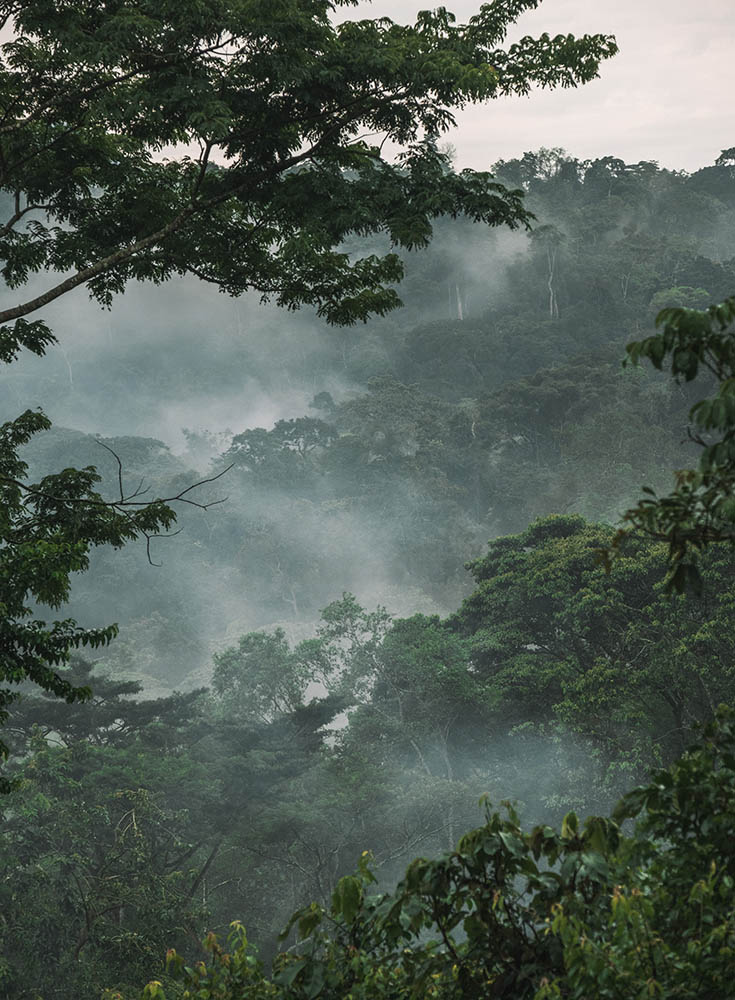 When I Visited
The gorilla trekking is located in the Bwindi National Impenetrable Forest. So at any time of year, you can anticipate some amount of rain. However, there is a true wet season and a *hopefully* dry season.
We visited during the tail end of the dry season and got gorgeous, sunny weather on the day of our gorilla trekking. But we also got a taste of the misty rainforest on one, particularly rainy day. (It was pretty romantic if I do say so myself!)
Sanctuary's rates correspond to the different seasons of the year. Here's an outline of the different seasons in Bwindi:
June-August; December-February: Dry Season
March-May; September-November: Wet Season
In terms of tourism, the seasons for tourism in Bwindi are:
Low Season: April – May; November – December
Mid Season: January – March; June; October
Peak Season: July – September; December-January
The rainier season will be the least expensive time to stay at Sanctuary, and the peak tourism season will be the most expensive. While it might be rainier during certain times of the year, you can still trek to see the gorillas.
And, speaking from experience, the property itself is beautiful rain or shine and perhaps, even more epic on a misty, rainy day.
We visited from January 31st to February 4th—which was at the tail end of the dry season.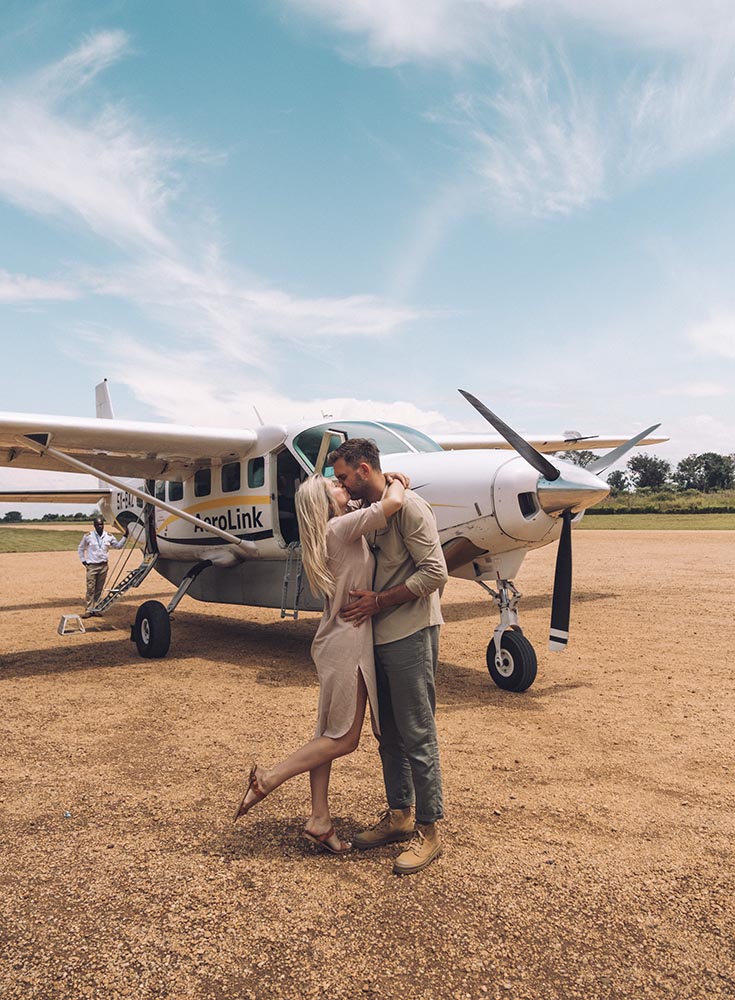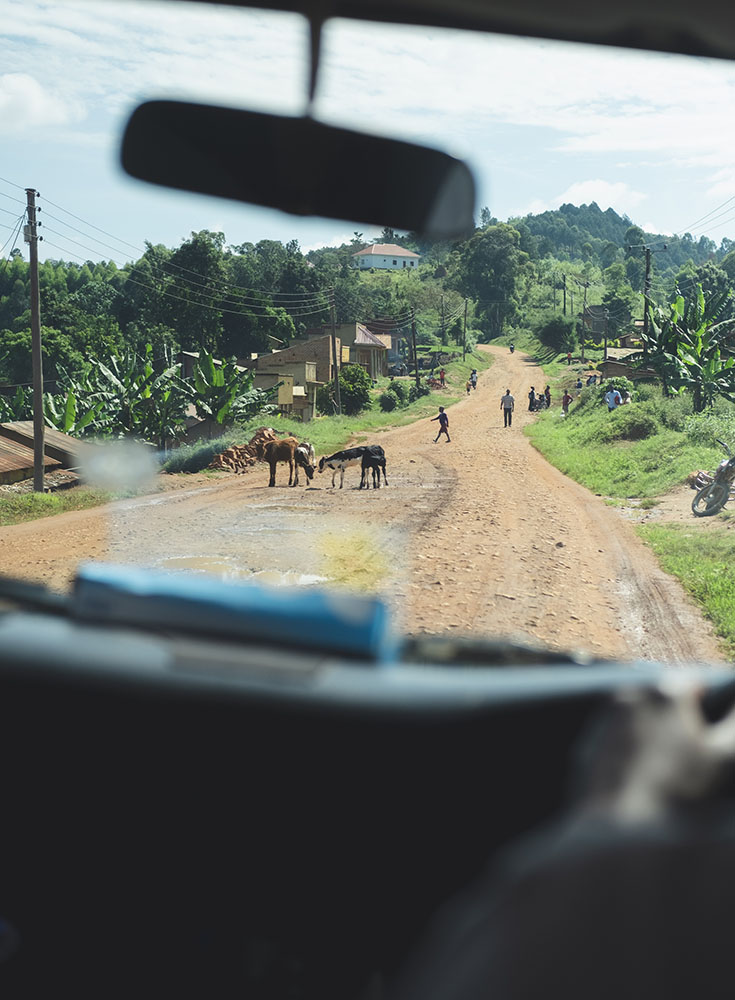 Getting There + What  to Expect
The easiest way to get to the camp is to take a plane from Entebbe to Kihihi. There's an airstrip located about 1.5 hours from the property and Bwindi. The camp can also be accessed by car from Kampala, though this is a 10-hour drive and can be quite time-consuming.
Once you've arrived, you are assigned a host for your whole trip which I really liked!
They will pick you up from the airstrip and will stay with you for the remainder of your stay. He drove us to our activities and would brief us daily. We got to know him really well and it was very lovely to have one person that we could go-to for everything.
Sanctuary is located inside Bwindi Impenetrable National Park and is within walking distance from the meeting point for the trekking. (Which is amazing!)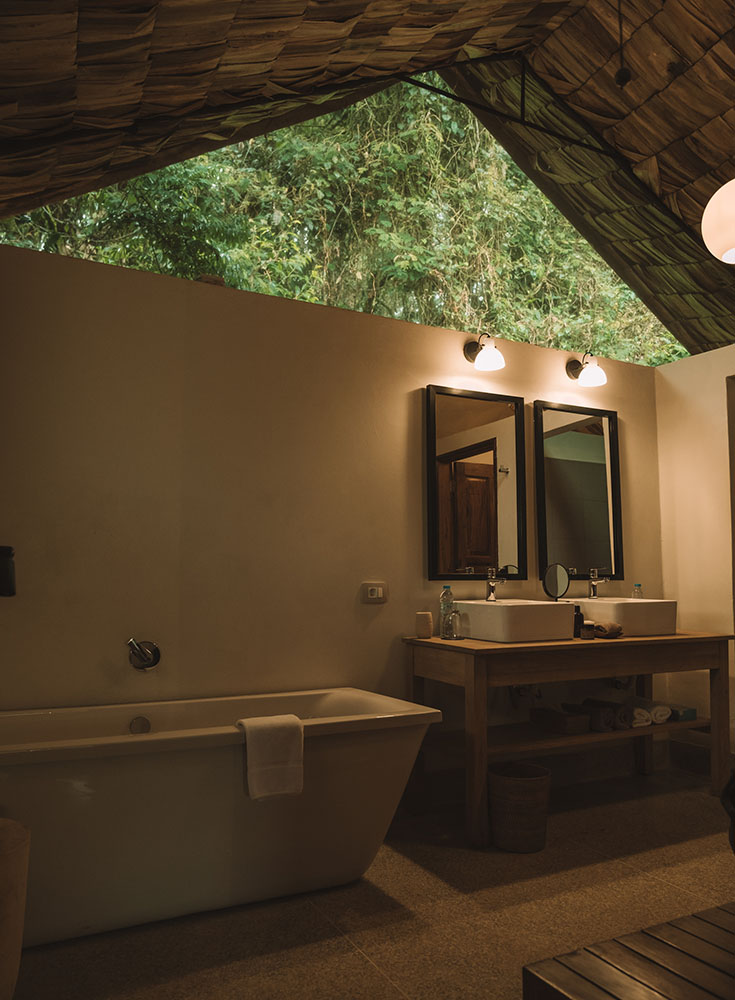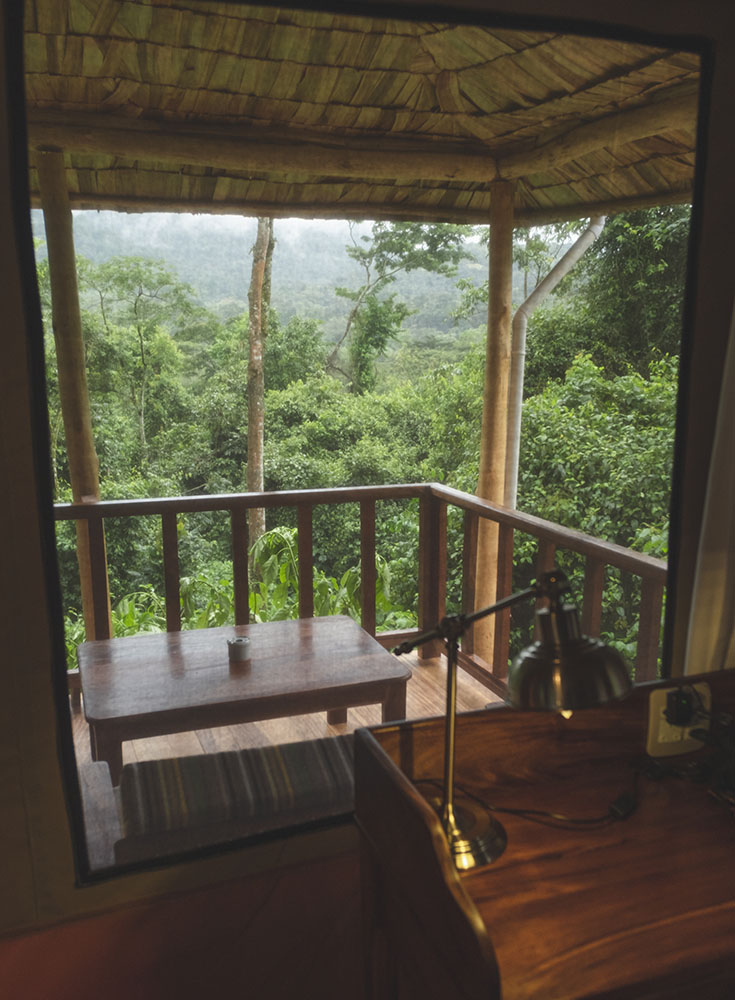 The Rooms
With only a total of 8 tents, you never feel like you are in a large resort. The experience is much more intimate. Because you're in the middle of the jungle, the rooms are quite simple yet comfortable. Anything fancier would have felt out of place.
The permanent tents are newly renovated with extremely comfortable mattresses, mosquito nets around the bed, full-size tubs, a double sink, a private shower and more.
The rooms also come with bath salts, toiletries, and robes. And most importantly, can't forget about the umbrellas and torches—perfect for inclement weather when walking back to your "tent" in the evening.
You're woken up every morning with a soft knock on the door and coffee or tea. You don't have to deal with loud alarms. It's a nice way to refresh and not be on your phone.
However, if you do want to be on your phone, each tent has Wi-Fi that works really well. There's no Wi-Fi in the main lodge but I was extremely surprised by how fast the connection was in our room!
We stayed in one of the tents with the highest elevation so it was a bit of a longer walk to things…however, we had an incredible view of the forest from our private balcony.
It was all misty trees as far as the eye could see!
One morning we woke up and there were monkeys all over the trees around us. Some were even laying on the porch so you're truly in the wild. In fact, there are photos of gorillas on the property.
You really never know what you're going to get and that's part of the magic of this place.

Food + Dining
One of the biggest advantages of staying at Sanctuary Retreats Gorilla Forest Camp is that everything is all-inclusive; that means breakfast, lunch, dinner, and alcohol are all taken care of.
If you're going trekking, the property organizes a packed lunch for your trek. They take orders the day prior so that it's ready for you the morning you set out.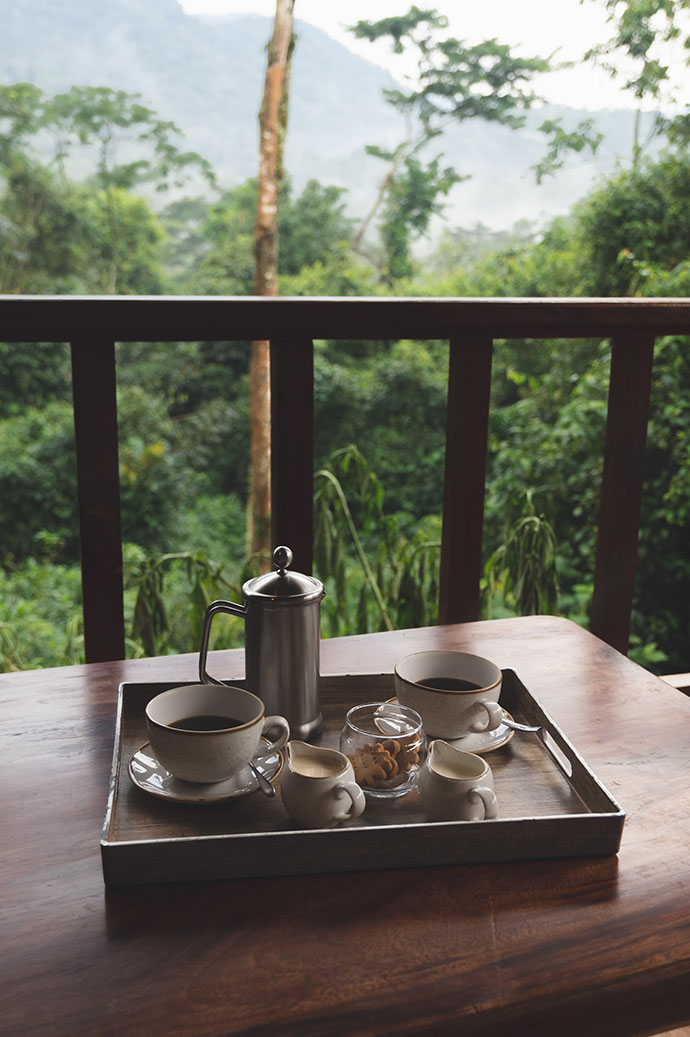 Breakfast is a buffet bar where you can get all sorts of tasty foods including eggs made to order. Lunch and dinner are rotating menus but you always get a choice of a starter, a main, and a dessert. As an avid soup lover, I was offered a soup option before every meal so I was in heaven!
In the evenings, you can sit by the fire pit in the main lodge area and enjoy a drink of your choice. After dinner, Meyer and I would enjoy an Amarula and hot chocolate—the South African version of Bailey's.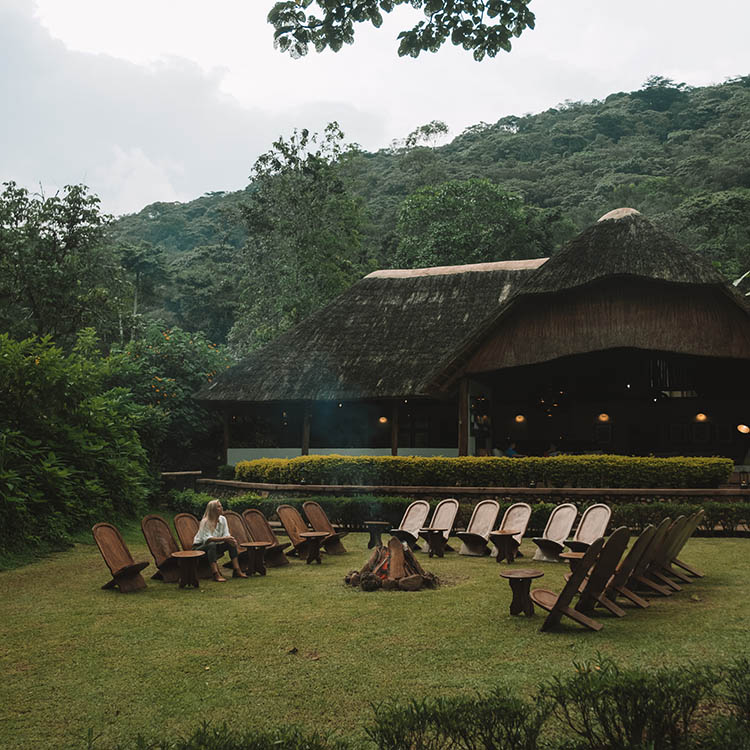 YUM!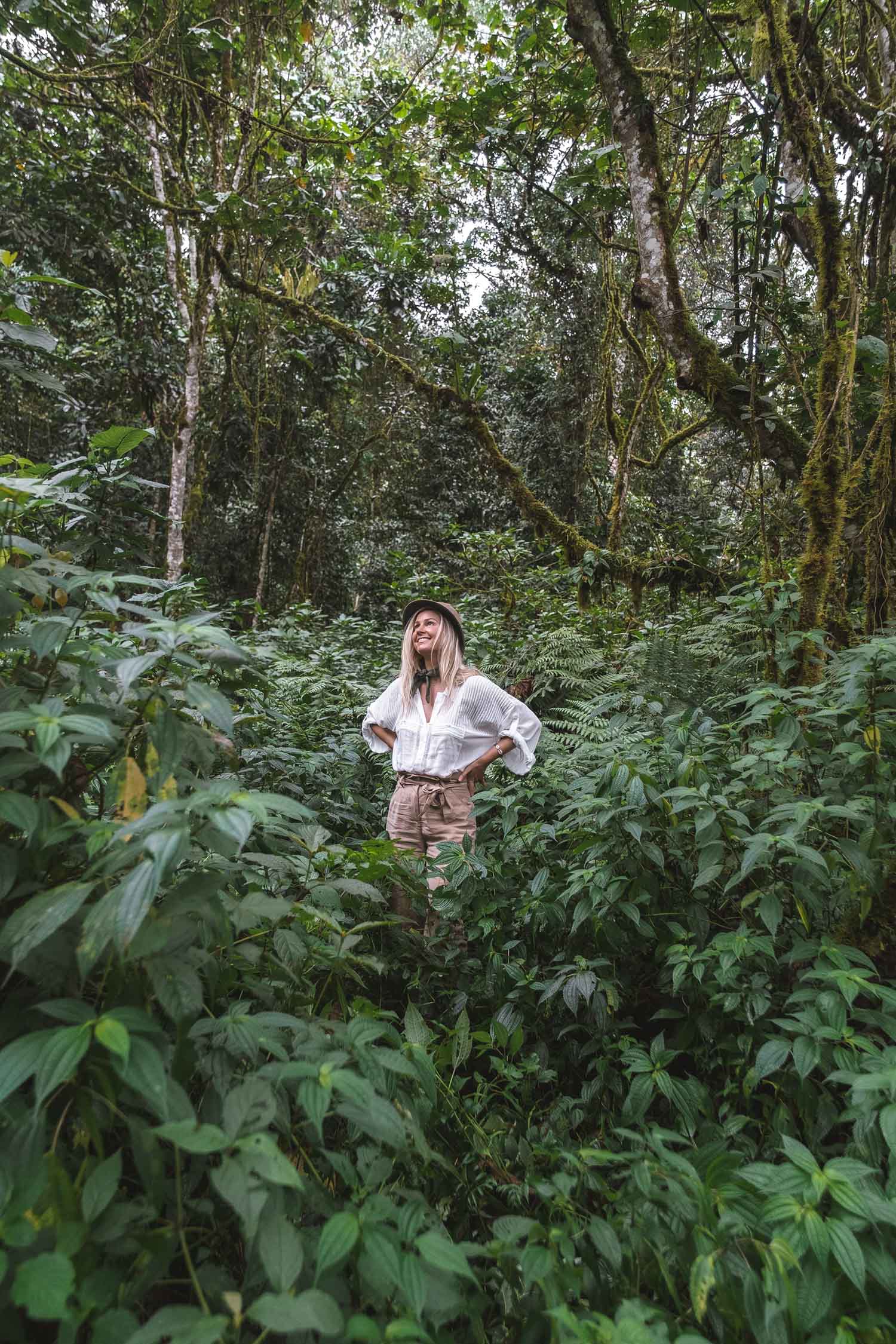 Activities
While gorilla trekking is the highlight of Bwindi, there are plenty of things to do and see within the local community and beyond! On arrival, we booked a spa treatment on the property. On our first full day, we were out gorilla trekking for the whole day. On our second full day, we signed up for the Community Walk.
I loved that I was able to experience a huge wildlife bucket list item, and at the same time, learn more about the local community and some of the indigenous people from the area.
Some of the other activities you can take part in include:
Birding Walks
Forest Walk
Queen Elizabeth National Park Drives
Community Walk
Gorilla Trekking
As I mentioned, we decided to get permits for a single day of gorilla trekking. Some people will do one or two days of trekking. This is up to you and your budget as you have to pay per permit, per day.
We stayed for three nights which I think was perfect—it gave us one day to go trekking and one day to visit the community.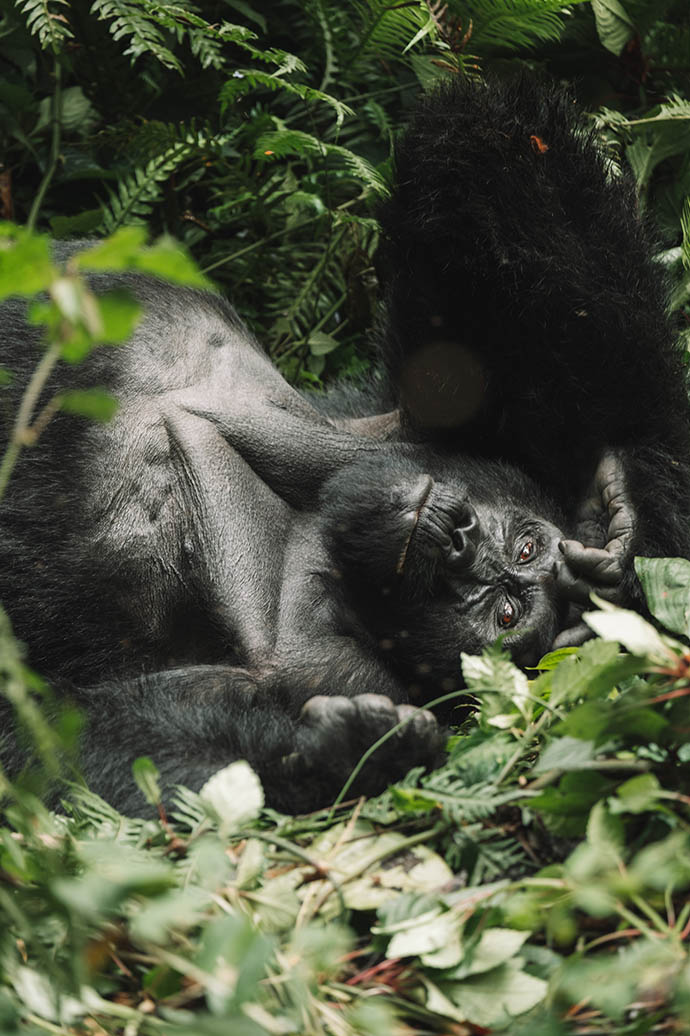 However, if you want to spend more time in the region, you could do four nights, where you have two days of trekking and another day to visit the community.
The trekking is run through the national park, so it's not actually an activity of the hotel. However, Sanctuary Retreats assisted us in organizing our permits and planning our stay.
Upon arrival, our host sat us down the night before trekking to go over everything we needed to know so that we felt prepared. We could ask whatever questions about the experience, about Uganda, Bwindi, the gorillas, etc.
I think he took about an hour explaining it all to us, which I really appreciated, so we could really be present and in the moment during the actual experience. Talk about exceptional service and hospitality!
The day of the trekking, your Sanctuary Retreats host will drive you to the trekking center where you'll be brief and assigned your gorilla family. Then you'll be driven to the start of the trek. Once you've completed your trek, they'll also pick you up.
We finished off the day by asking our guide to take us into town so I could get some street food and then we popped into a local bar to grab a beer with her and the locals, just to kind of see what daily life was like. It was fun to watch soccer while sipping on a brew.
Depending on your level of interest, the Community Walk can take anywhere from about 3-5 hours. Here's a breakdown of everything we did!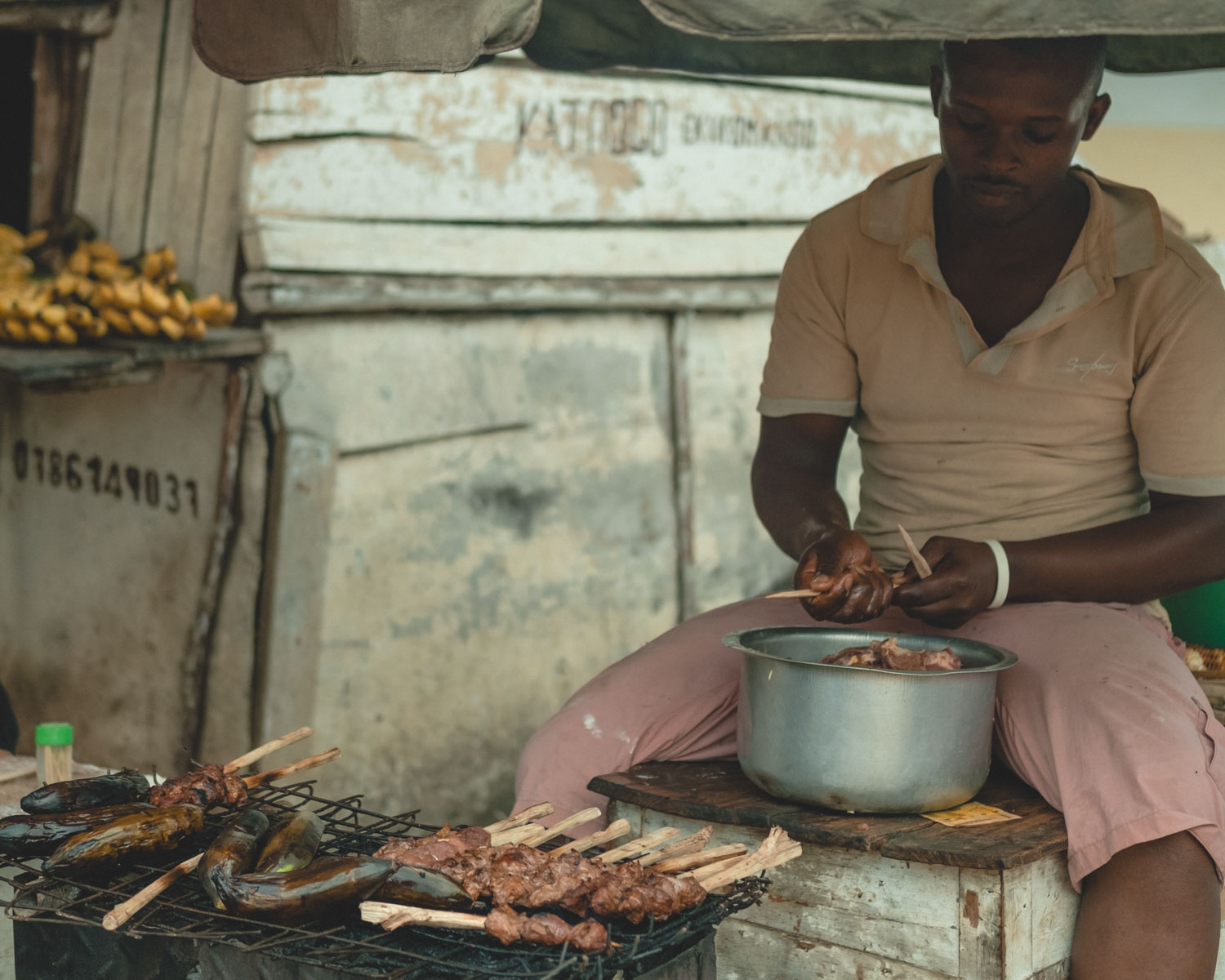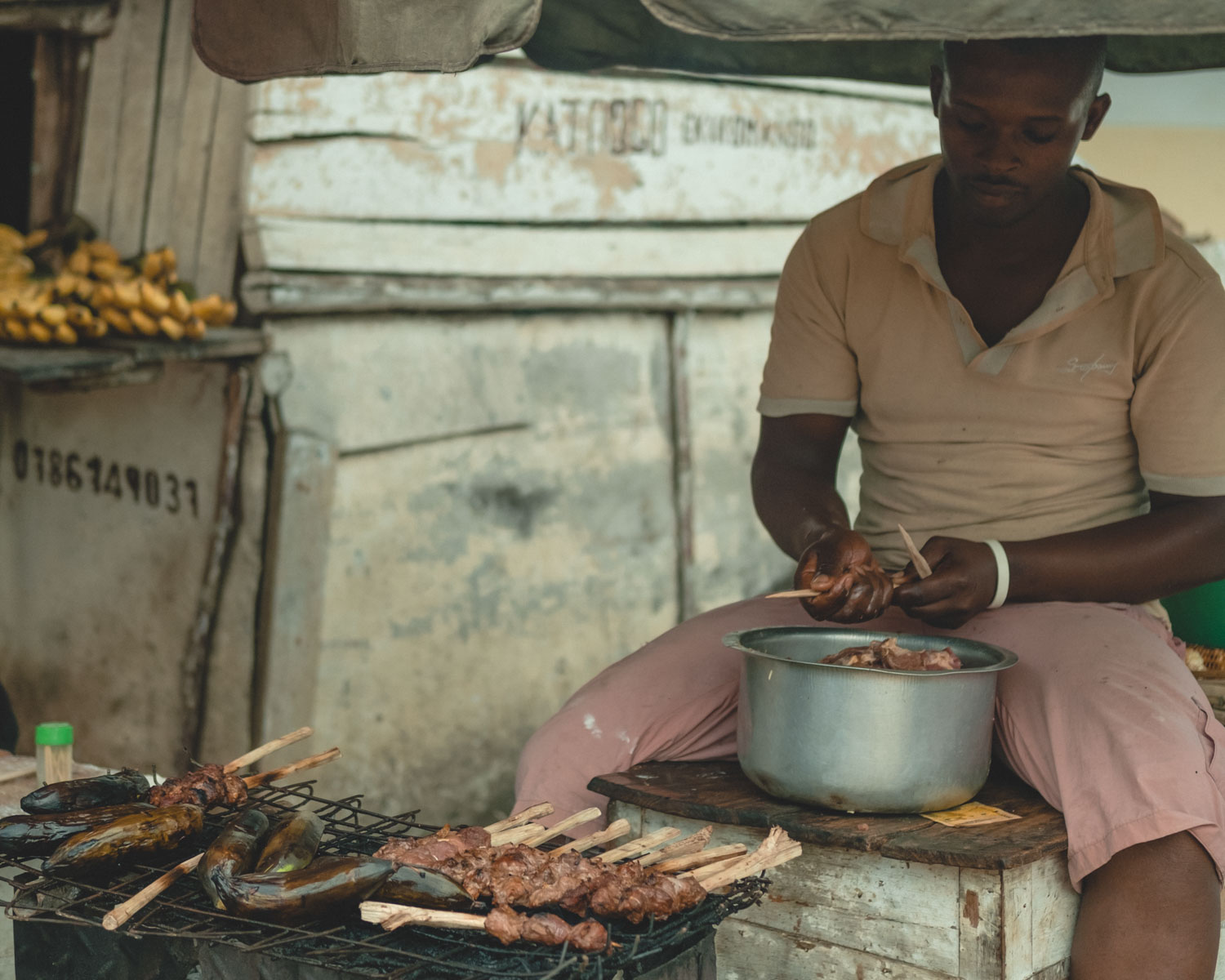 Community Walk + Batwa Tribe Experience
After trekking, we spent the day visiting the local community. We spent a few hours out with a local host and got to learn more about the Batwa people, visit the hospital, and explore the village, and spend some time with local initiatives that are empowering women in the community.
You'll start by walking up through the community so you'll get to see different types of banana trees and some coffee plantations. This is a great way to learn a little bit about local crops that fuel the economy.
You get a guide and they will walk you through the whole thing and translate for you.
Touring the Village
While touring the village, you wander around a mini-village that was made for tourism (nobody lives there, people go there to demonstrate traditional ways of life—so you're not actually going into someone's village, you're going into a section that's been created to look and feel like a traditional village).
They demonstrated how they used to cook, used to live, and how the homes were separated for women and children. 
We got to learn how they create their millet bread, weave baskets, and make banana juice and beer. This is the first time I've ever seen something set up so you can experience local life without encroaching on the privacy of local people.
I really appreciated that they built this so we could learn more, rather than feel like we were intruding.
Visiting the Batwa People
The Batwa section has kind of recreated the area where they used to live in the rainforest.
Essentially, with the Batwa, once the rainforest became protected land, nobody was allowed in the rainforest. So they were basically forced out of their home which is the only place they had lived for generations. And then they were put into the outskirts of the communities, it was a really sad situation and I empathized with their situation.
However, one of the ways they can now benefit from tourism is by people going and visiting the community and learning about the Batwa.
Local Initiatives for Women
There were two foundations we visited: a bicycle repair shop and Ride 4 a Woman.
The bicycle repair shop imports bicycles and teaches women the mechanics of repairing them, so they can sell them to the community. And then Ride 4 a Woman, is a foundation for employing women to create local handicrafts. They provide homes for battered women with the money from the basket weaving.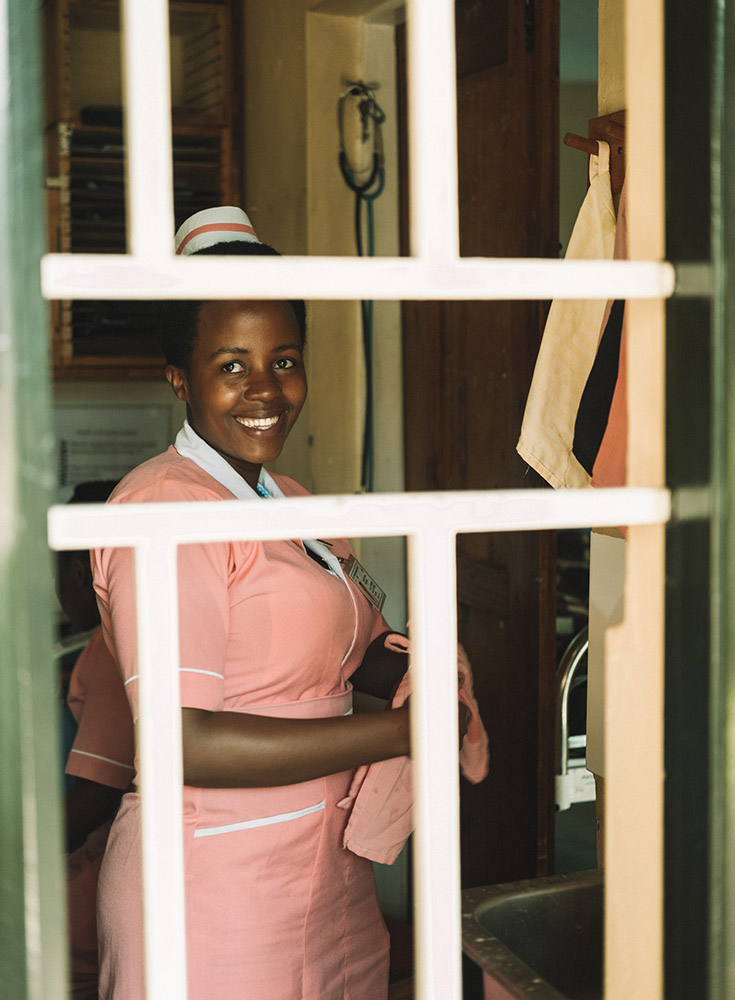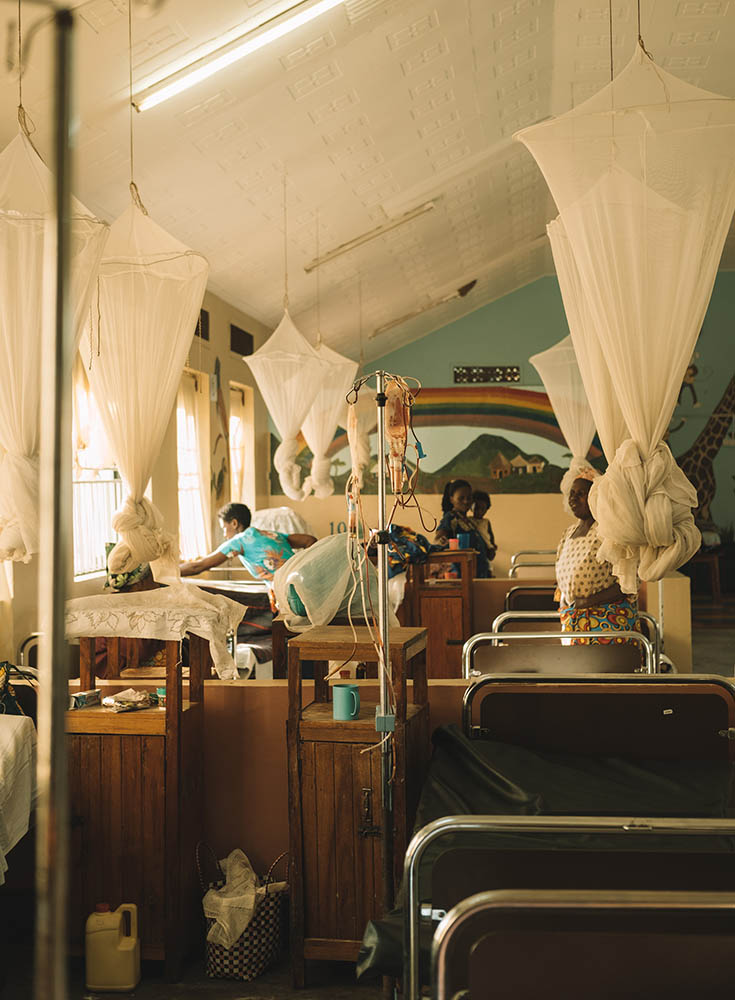 The Hospital
Our last stop was the local hospital. It started as a clinic on the side of the road and now it's the biggest hospital in the entire region.
You can see how much infrastructure they have for being in such a remote part of Uganda and how much good they're doing. So that was very cool to see. 

In My Opinion
The property is super comfortable and they've got a small spa, which was lovely since we traveled so far. It's definitely a bucket list sort of destination.
The management office has a little gift boutique which is quite convenient because you can shop for local handicrafts there, without having to leave the property.
In terms of the activities, it was great because we could book everything with the property so they helped us secure the trekking permits for the gorillas. This is helpful because they're very limited. I truly found the property went above and beyond to make sure we had a really great trekking experience.
They also have extra gear so we borrowed (at no cost) a backpack and a walking stick. If you need gloves or any other piece of gear, they had them, which is a really lovely touch. I had brought my own dry bag but it was pretty small and I didn't think to bring a second backpack to carry lunch and water, so we ended up borrowing one from them which was great.
Hello, hospitality!
I would definitely recommend staying at Sanctuary Retreats Gorilla Forest Camp—especially if gorilla trekking is on your bucket list, and if you want to get a deeper understanding of the Ugandan people.

More Information
Hotel: Sanctuary Retreats Gorilla Forest Camp
Location: Bwindi National Park, Uganda
Accommodation: Luxury
Price Range: $$$

Thank you to Sanctuary Retreats Gorilla Forest Camp for hosting me during my stay. As always, thoughts and opinions expressed here are entirely my own.
Want to earn points for your hotel stays and earn miles toward your next adventure?