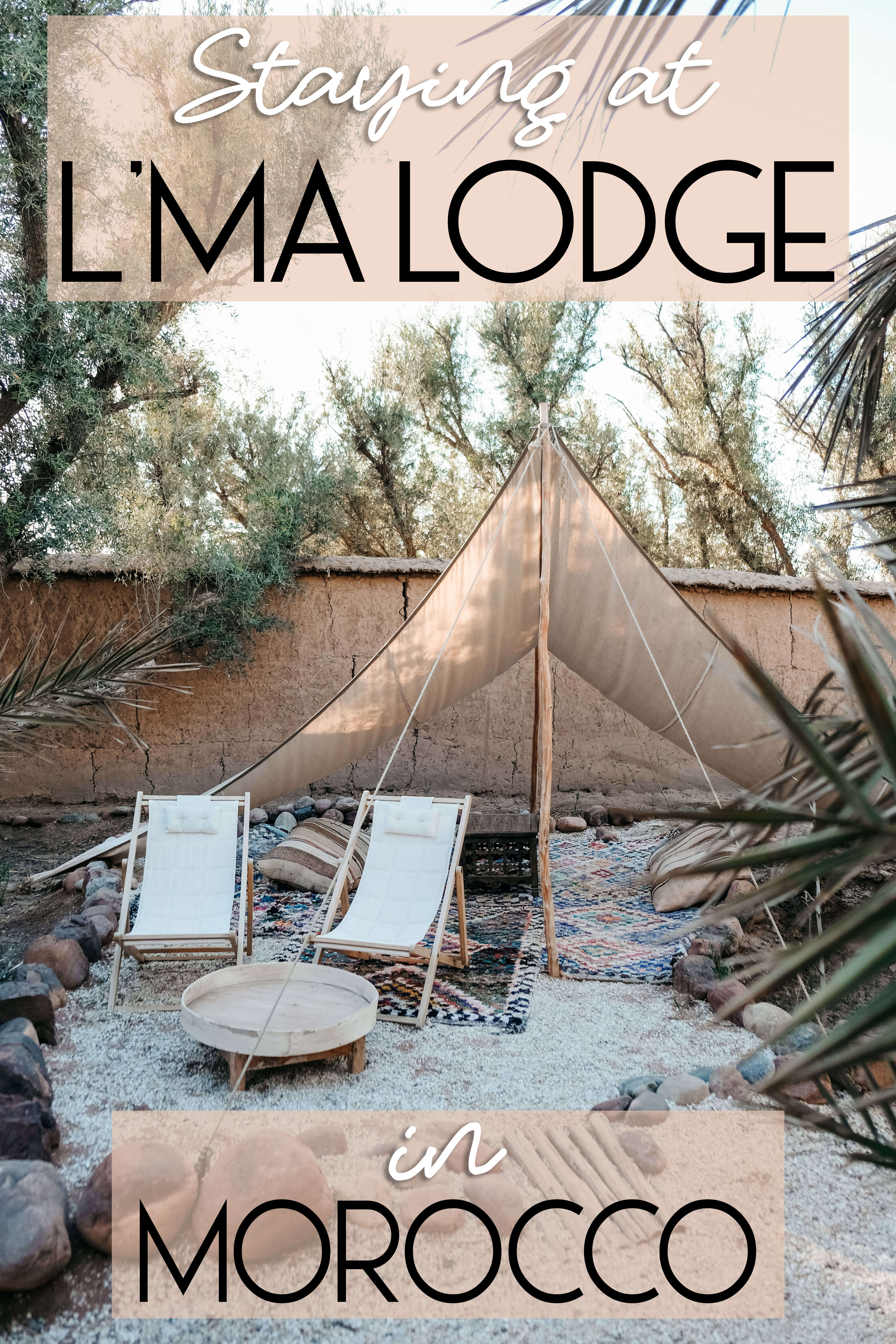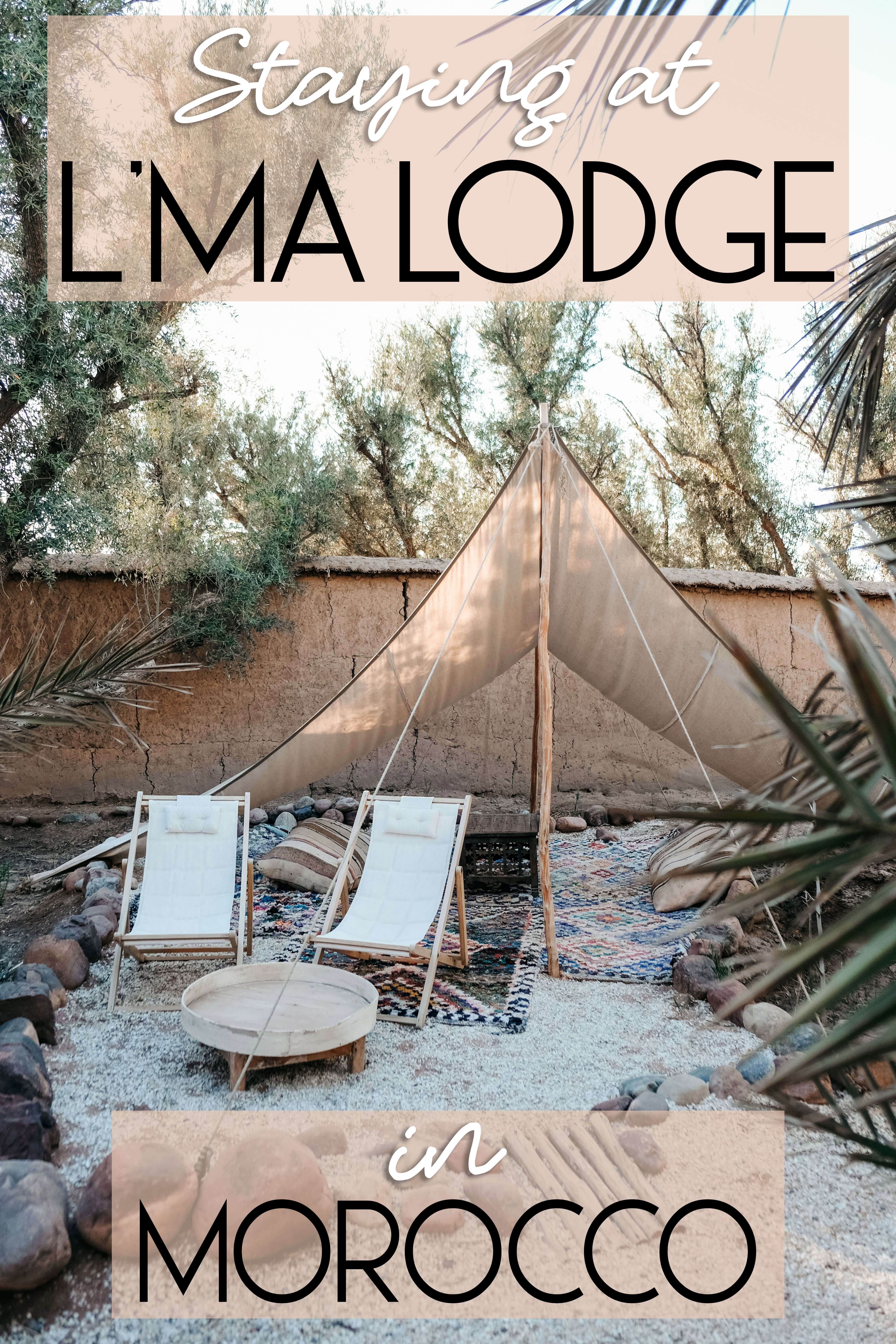 Skoura Valley still has that old-world romance and remains the perfect destination for road-weary travelers looking to unwind and get away from the world.
After a couple of nights of glamping in the Sahara desert, we found refuge at L'Ma Lodge — an oasis tucked inside a massive palm grove.
On my latest Moroccan sojourn, I took a detour to check out this gorgeous region and L'Ma Lodge.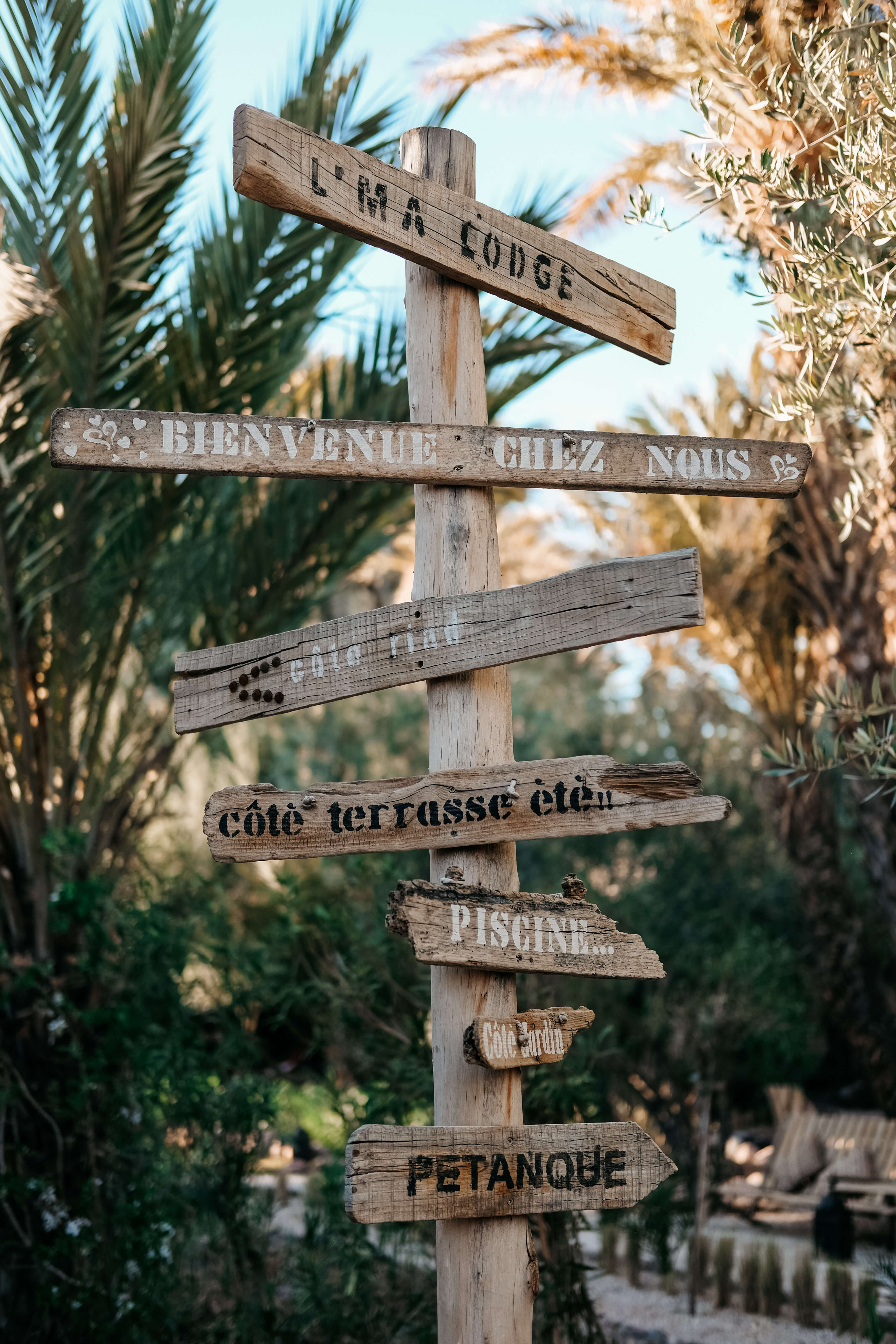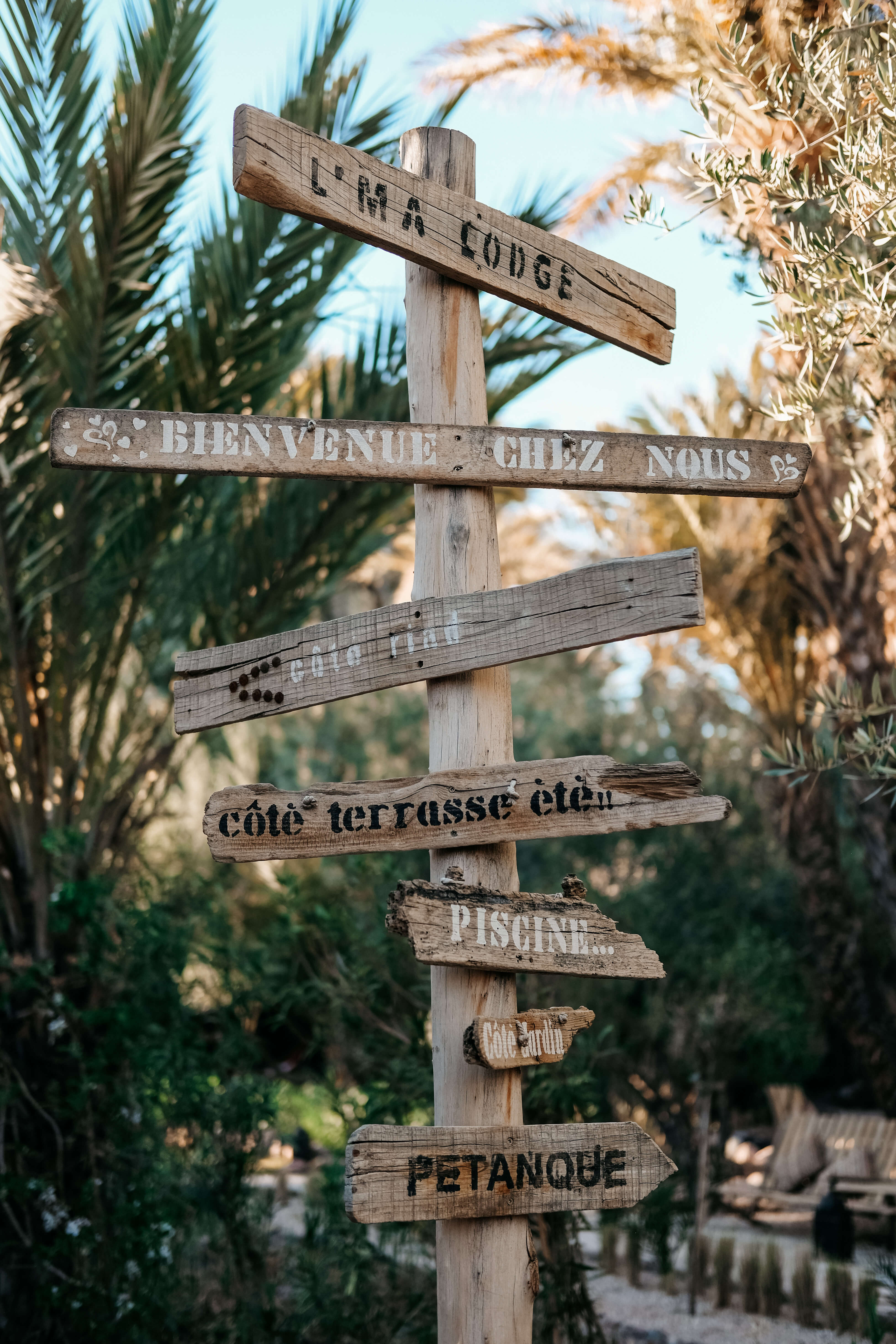 Getting to L'Ma Lodge
L'Ma Lodge in Skoura Valley is located between Marrakech and the Algerian border. It's a four-and-half-hour drive from Marrakech, which is the nearest major city. Most people will stop in the Skoura Valley on their way from the Sahara desert to Marrakech.
There are some beautiful sights on the way, and it really gives you a sense of what the country is like outside of the more metropolitan north.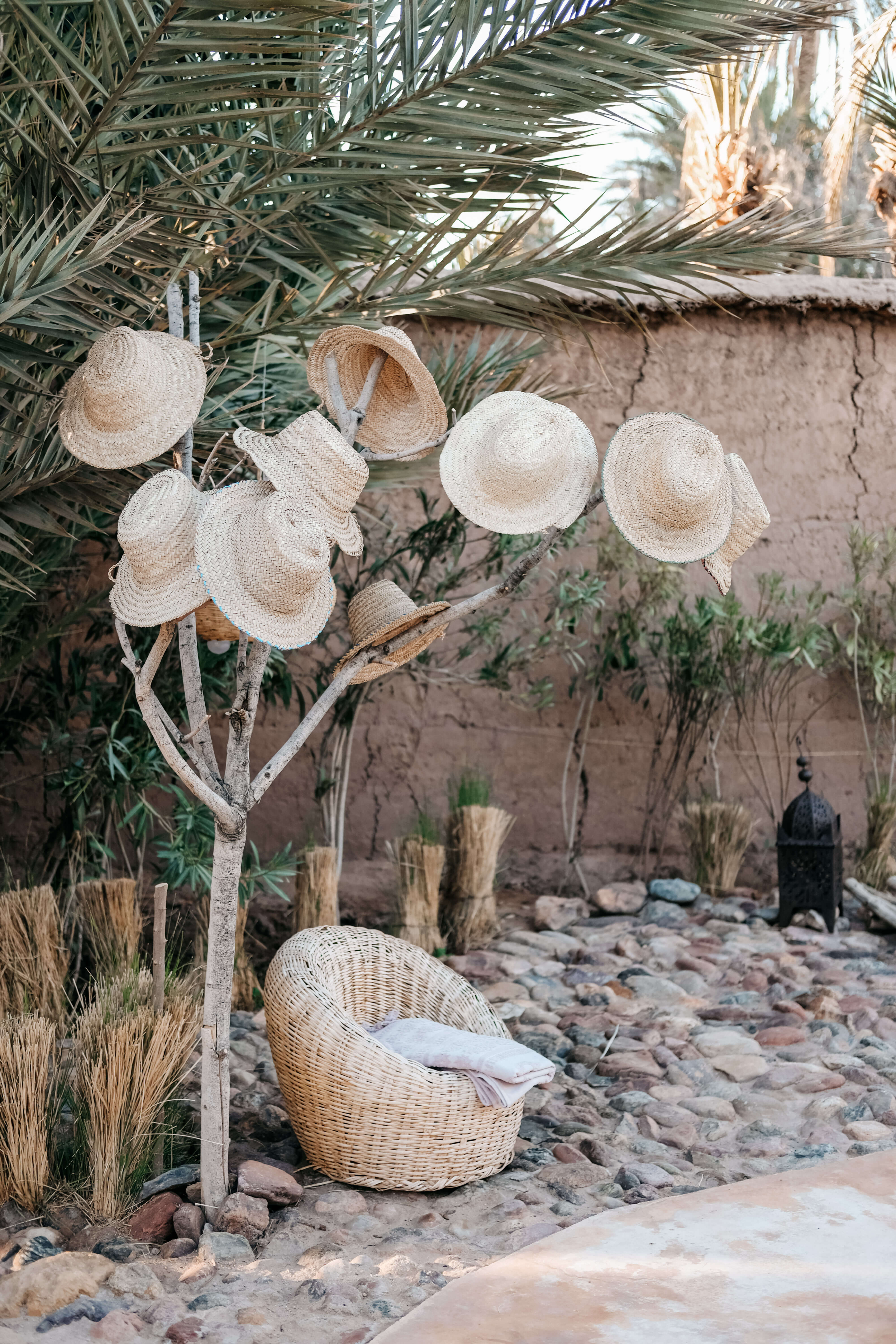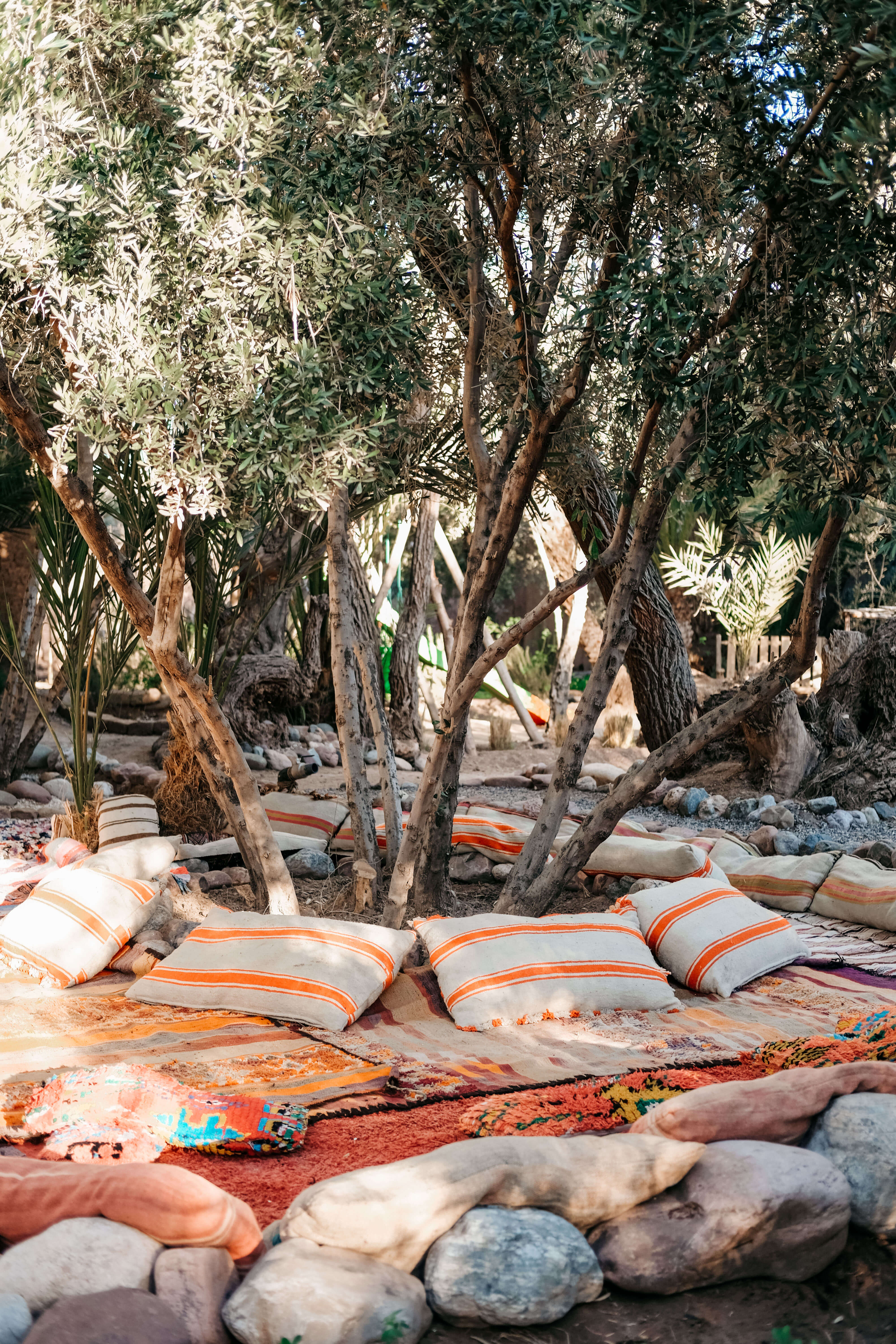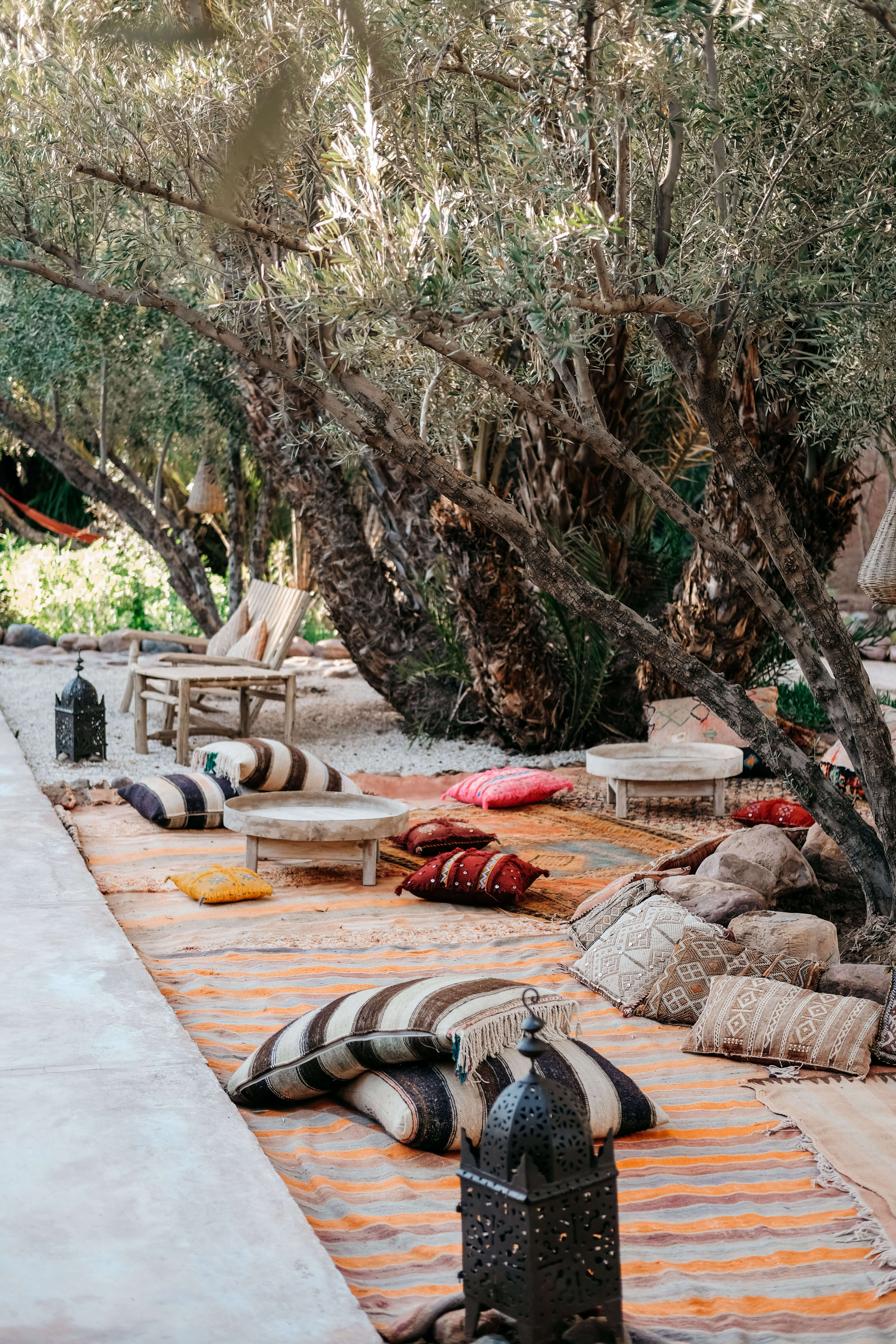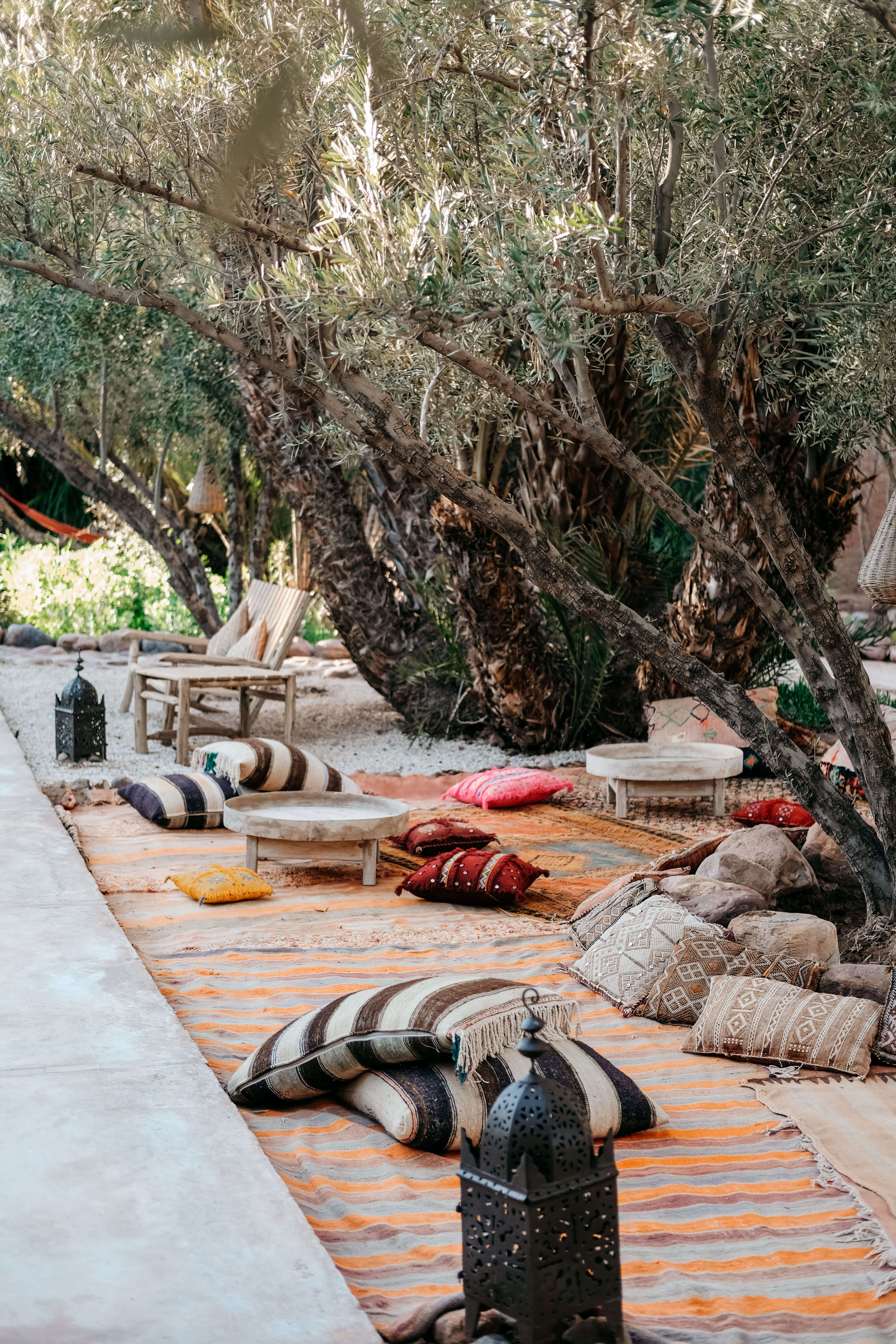 The L'Ma Lodge Hotel
L'Ma means water in Arabic, and it's an apt name for this lush garden property set in the depths of the desert. The lodge is traditionally built adobe and is set amid the palm groves and fruit trees of Skoura.
The main house, the Maison, features a cozy common living area with lounges, a fireplace, and a terrace. Outside, there is a free-form pool that's perfect to cool off on during a steamy Moroccan afternoon or lounge beside while you take in the view.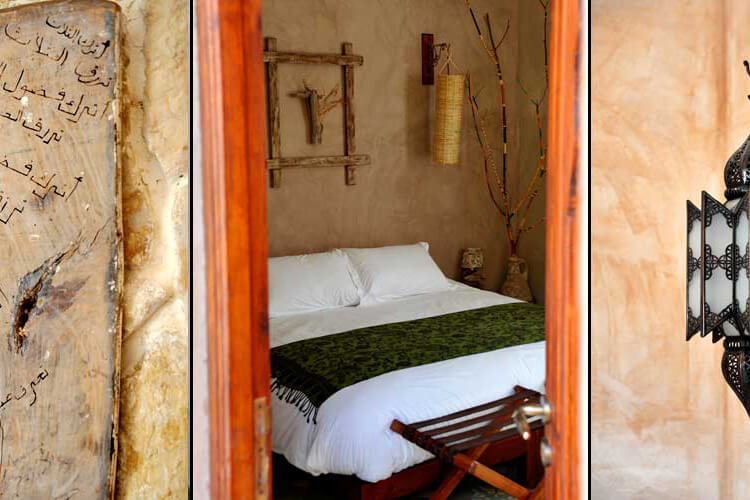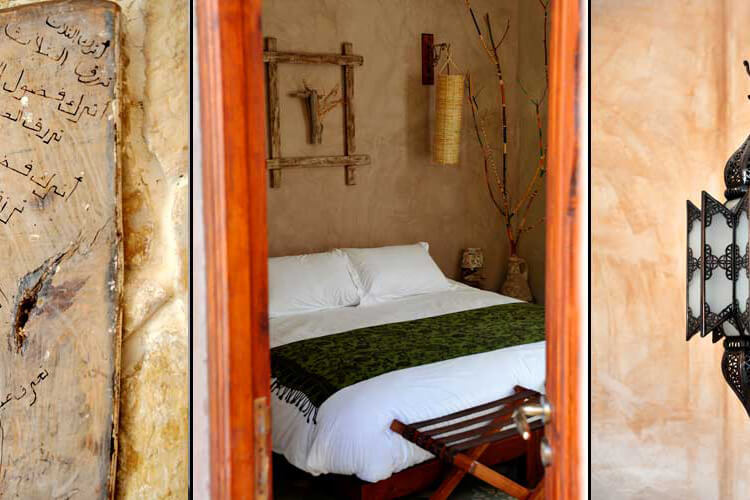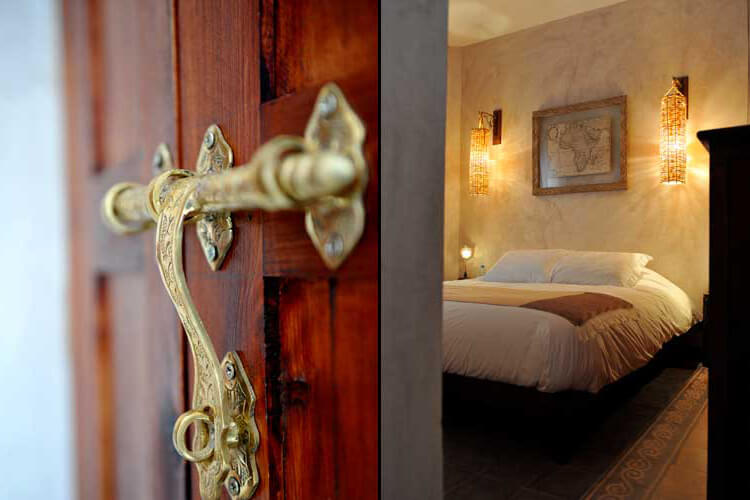 The Rooms at L'Ma Lodge
The intimate Riad at L'Ma Lodge features four bedrooms and three suites. Each room overlooks the olive and fruit trees with the Atlas Mountains in the distance. While it's a quaint spot, L'Ma Lodge offers all the mod cons like powerful Wi-Fi and air conditioning.
There's also a traditional Moroccan rooftop terrace to spread out on when you need to get some sun.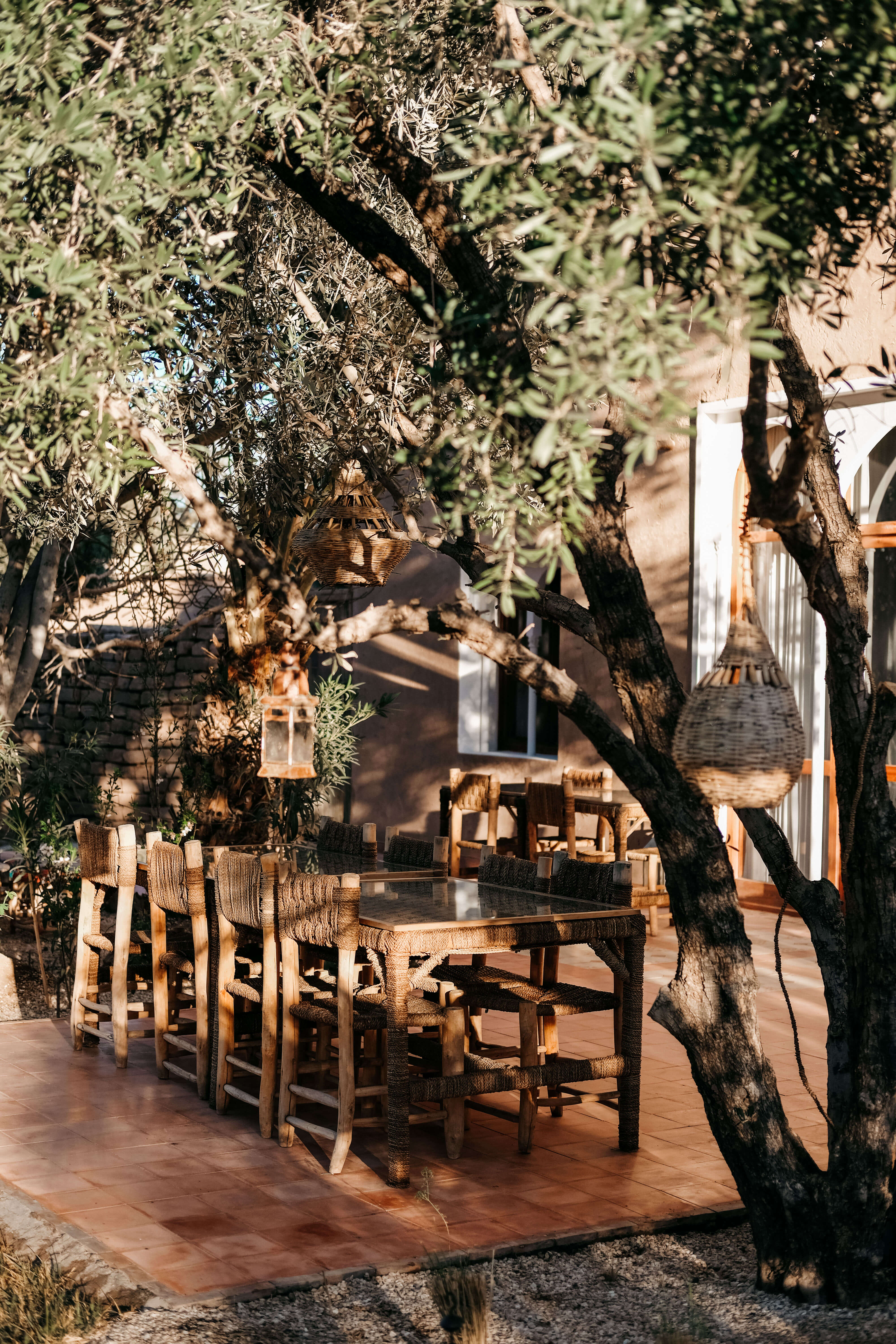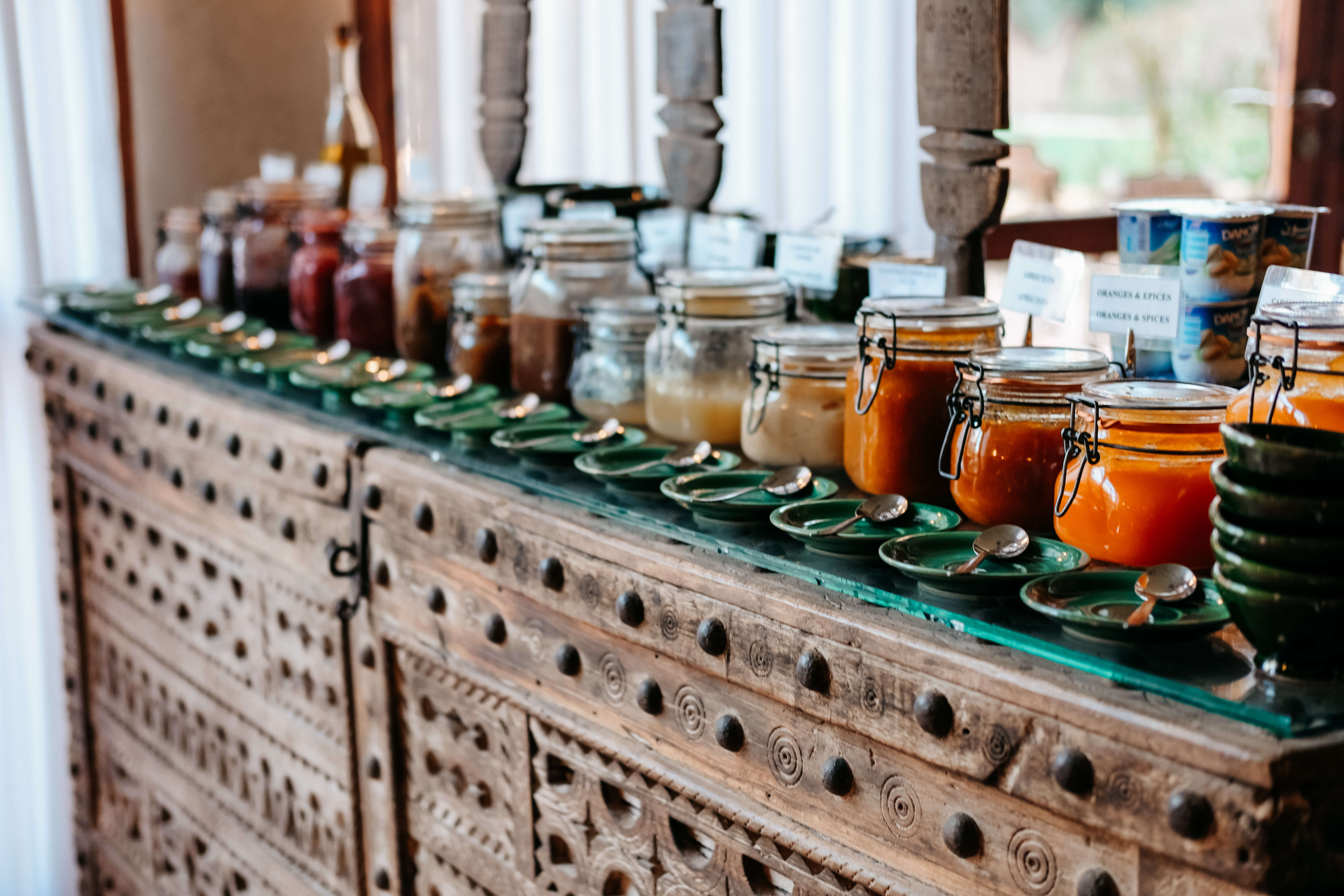 The Food at L'Ma Lodge
You definitely won't want to skip breakfast here! L'Ma offers fresh fruit from its garden along with homemade breads and jams.
For lunch and dinner, you'll find a good blend of Moroccan and Mediterranean cuisine, so there is something for pretty much everyone. The hotel also caters to any and every type of dietary requirement; all you have to do is give the staff a heads up.
Every meal features fresh Moroccan herbs that are picked daily from the garden. The lodge also brings in its own dates and pomegranates, and everything is ultra-fresh and local.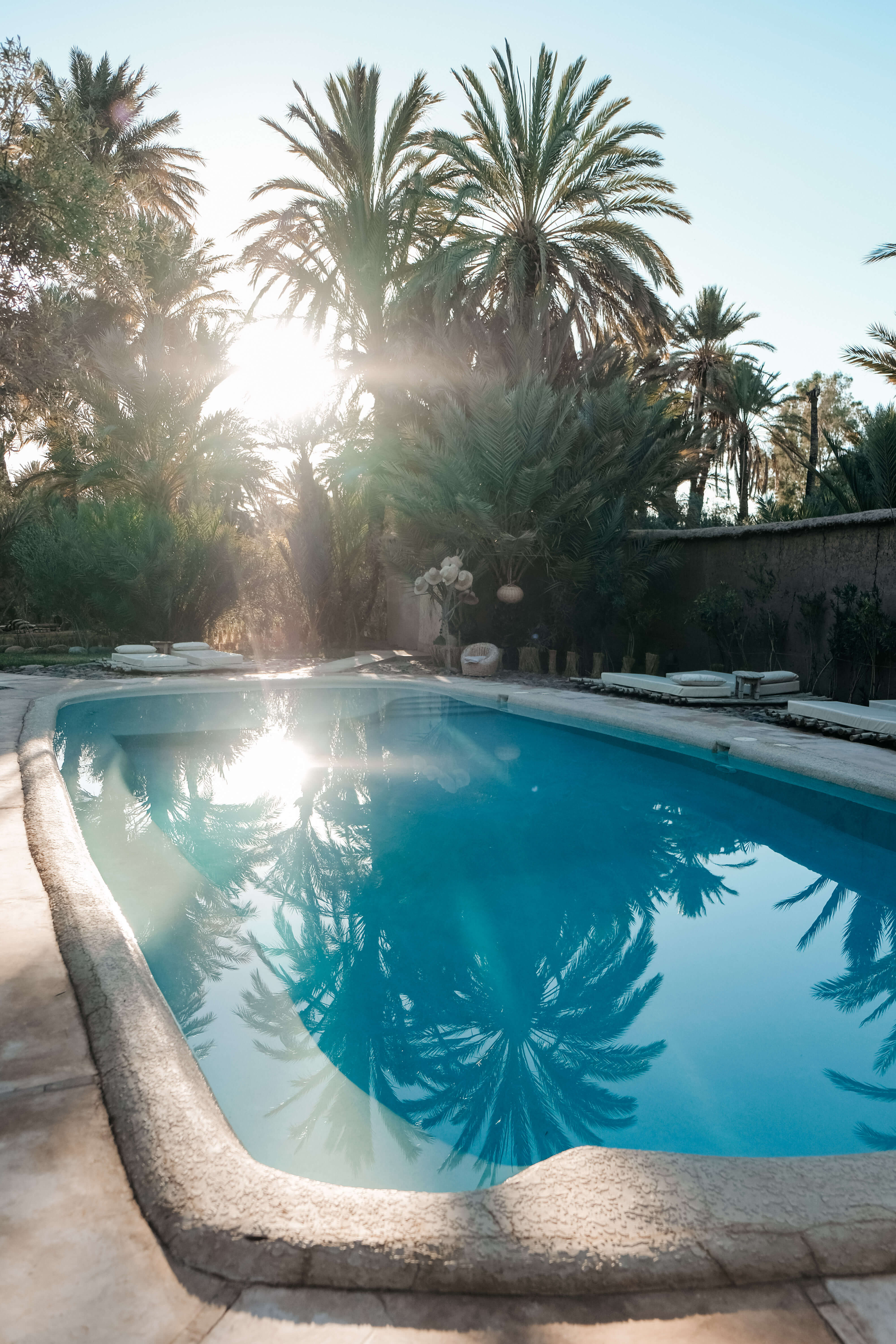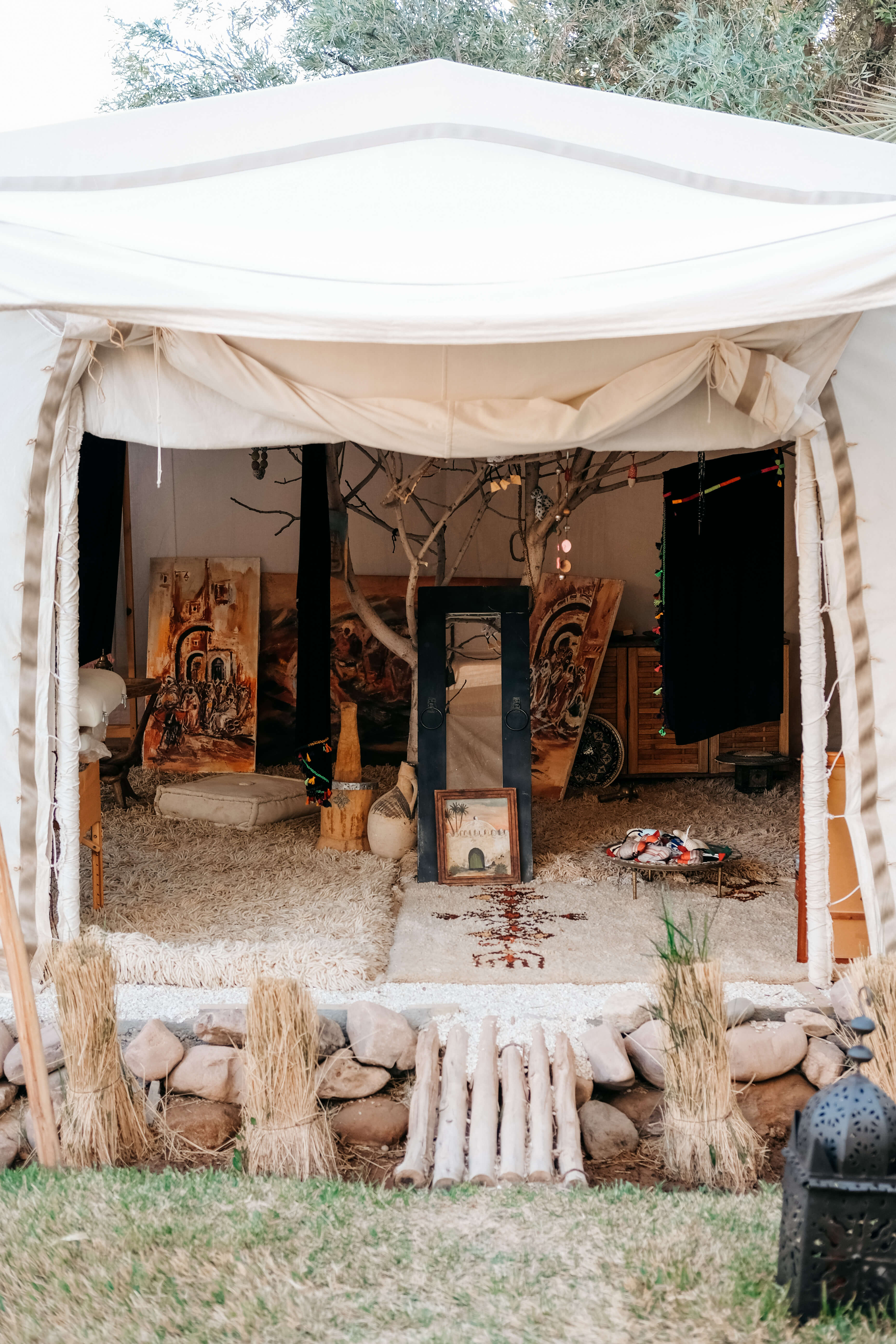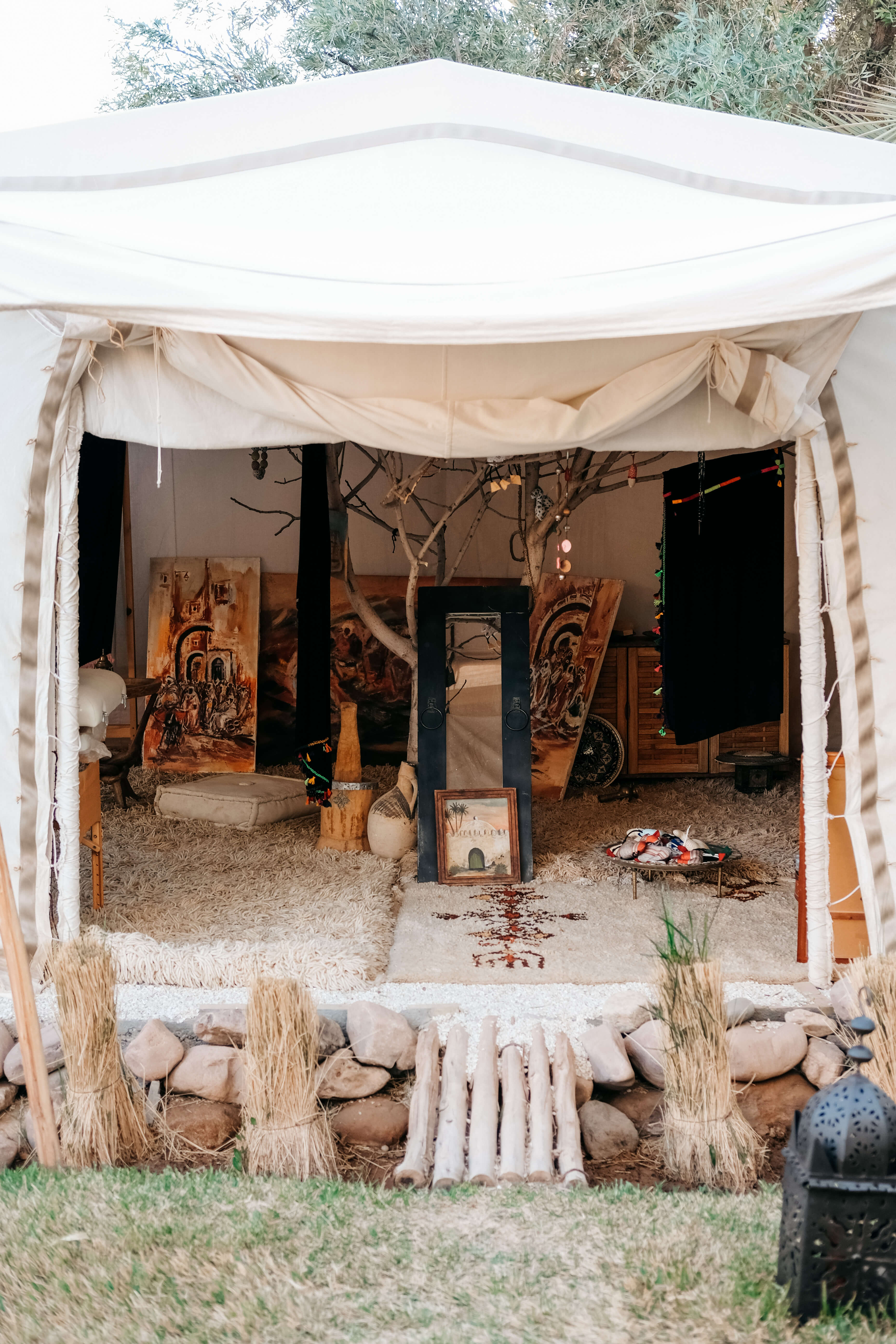 Activities at L'Ma Lodge
L'Ma Lodge will keep you busy. It offers an incredibly diverse calendar of activities so you can have a blast without even leaving the hotel.
Even if you have time for only one thing, I highly recommend getting to the kitchen for the expert cooking classes. I'm obsessed with Moroccan food—and I'm sure you will be too after checking out this class; it's the ultimate souvenir.
Another great way to learn something new and soak in the culture is with one of the Arabic language sessions at the lodge.
Treat yourself to a henna session. Or, if you have a competitive streak, head to the boules ground or grab one of the board games.
When you want to unwind, check out the in-house library or the mini music studio, which has a guitar and piano. And, whatever you do, look into the day trips. On Mondays, you can visit a local souk (traditional market) and browse for a while; then plan a full day or more to explore the region.
L'Ma is in the heart of a stunning area and it offers excursions to Rose Valley, the almond trees, Dades, and Draa Valley, which means you can really see the best of Morocco from here.


More Information
Hotel: L'Ma Lodge
Location: Skoura Valley, Morocco
Accommodation: Boutique, Luxury
Price Range: $$