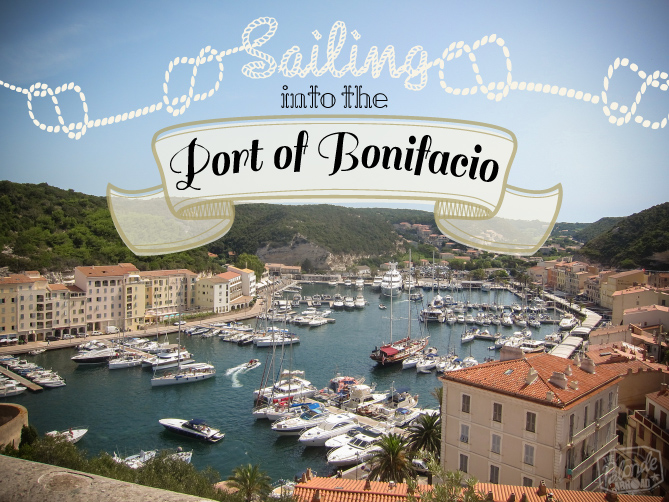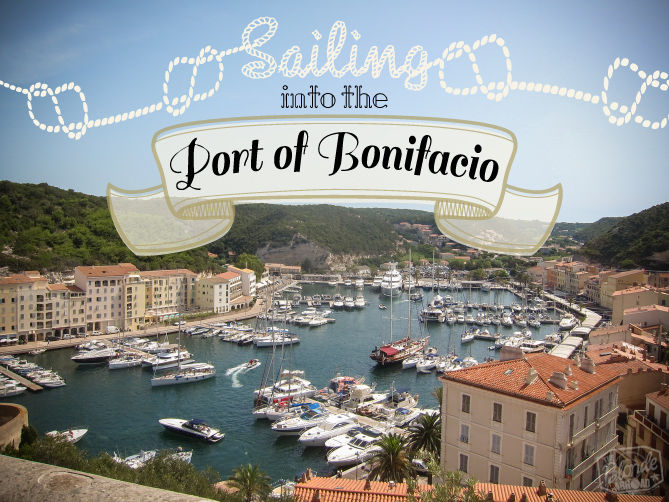 Situated in the French Mediterranean lies the island of Corsica. My friends and I had been sailing from port town to port town on the Italian island of Sardinia, just 12 km south of Corsica.
French island of Corsica in the North. Italian island of Sardinia in the South.
After crossing the Strait of Bonifacio from Sardinia, we caught a glimpse of Corsica's southernmost town, Bonifacio. Turquoise sea met limestone cliffs draped in vegetation. The fortress town teetered along the edge atop the cliffs like a topper on a wedding cake.
It was one of the grandest entrances to a town I'd ever experienced.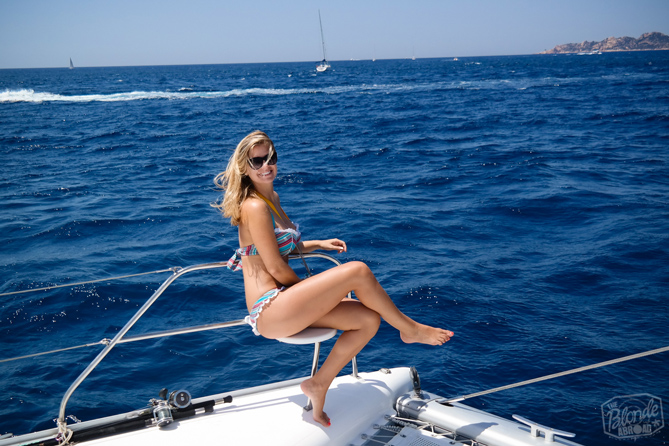 After sailing around a bend in the island, the passage narrowed and it truly felt like we were entering the modern-day version of a well-protected fortress. Medieval architecture still remained, yet the glittering harbor was now packed with impressive mega-yachts.
It's no wonder why Bonifacio is one of the most fashionable and chic holiday destinations for the French.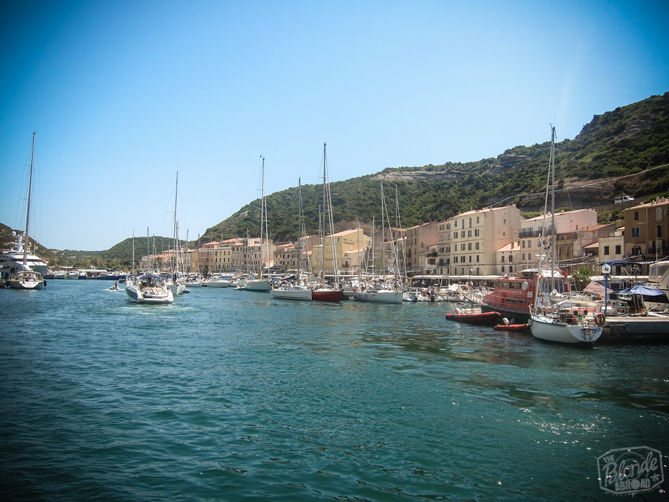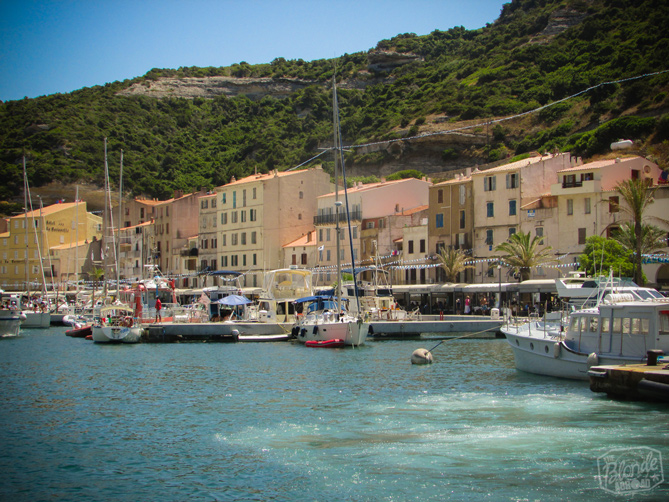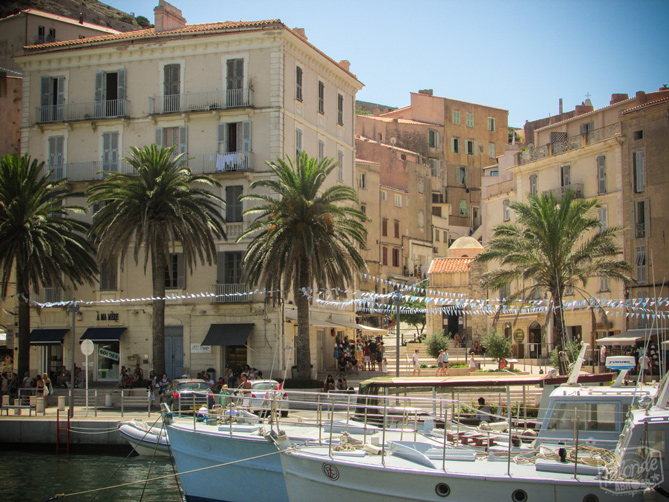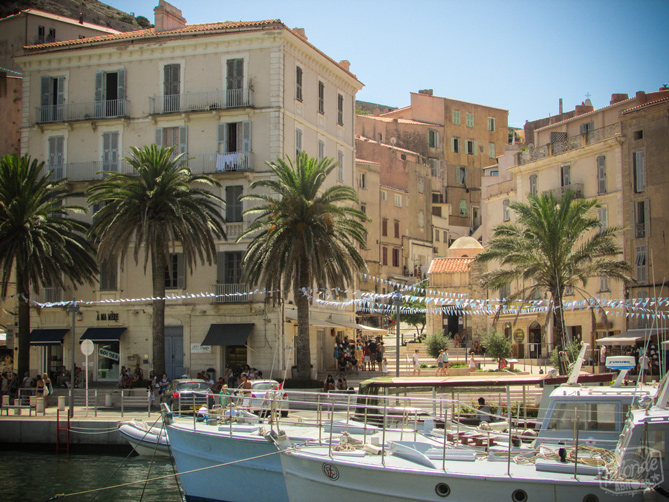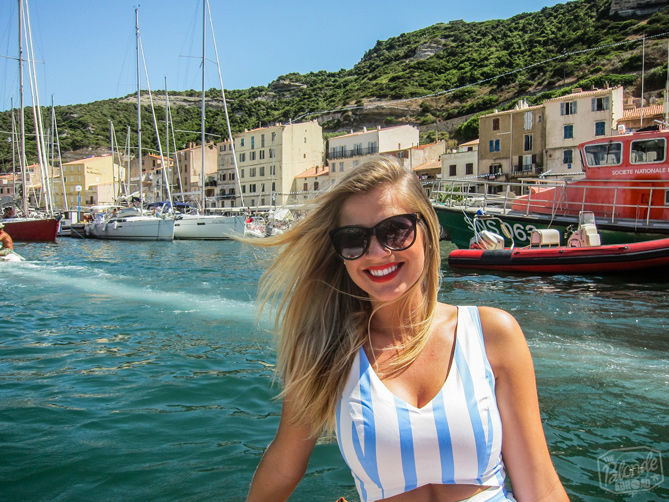 We "parked" our catamaran and dinghy'd to the marina. Bonifacio is sort of separated into two parts. The marina town and the stunning citadel that sits atop the cliffs. We decided to enjoy a quintessentially French lunch at L'Emeraude right by the water.
The occasion called for some chilled
rosé

and a colorful assortment of plates.

I was still practicing my Italian from our recent sailing in Sardinia and was lost in translation with our French menus. At least my Spanish gave me some clue as to what I was ordering! I ended up with a colorful shrimp salad with grapefruit wedges and smoked salmon. The boys savored foie gras burgers and real "French" fries- pommes frites.

We picked up a guide from a local shop, sat for one more refreshing cocktail (we were on holiday, after all) and planned our adventures in Bonifacio.
Call me old fashioned, but I always mail postcards home. I don't know what my parents do with them. But I love the nostalgia of sending a piece of my travels back home.
We began our afternoon exploring the shops by the sea. Little boutiques were filled with artisan jewelry and gorgeous fabrics. A pirate themed candy shop easily caught me eye. Oh, my sweet tooth! Barrels were overflowing with chewy, sweet & sour goodies.
I suppressed my urge to buy every piece of candy in the shop so I could get my favorite summer treat-
pistachio gelato!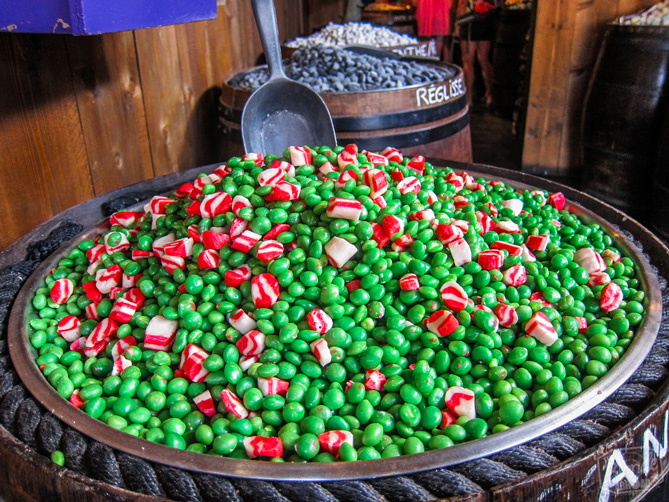 I couldn't help but notice the amount of cats napping around town. Comfortable as could be and lying just about wherever their hearts desired. Too cute and so European.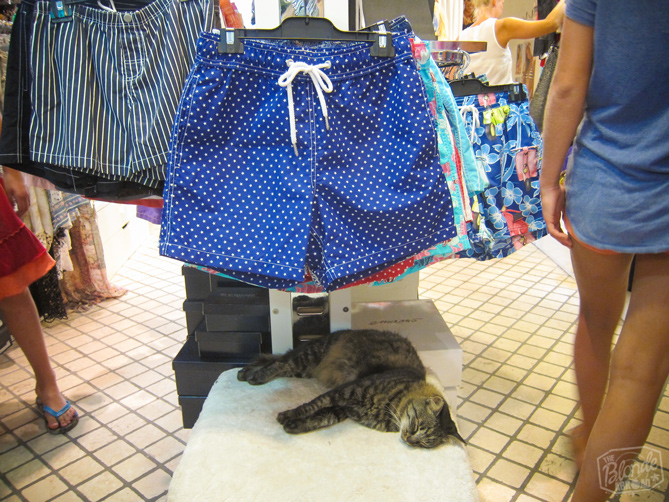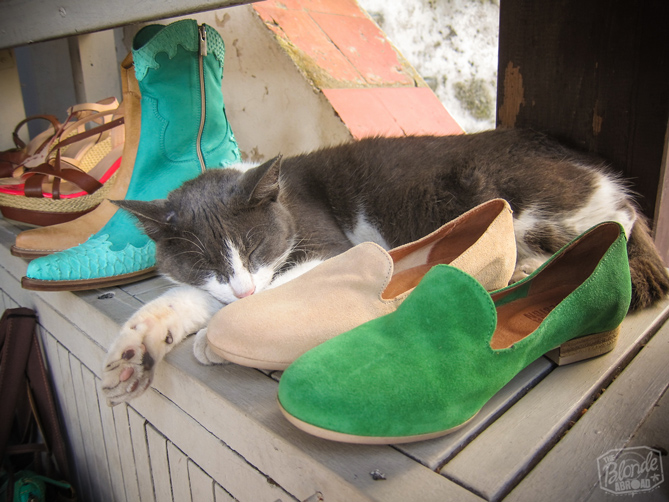 It didn't take long to explore the stretch of shops in the marina, so we boarded the town's Disneyland-esque train to begin our journey to the top. The train tour gave some background on Bonifacio, albeit in French. So much for that!
Luckily, the scenic ride to the top needed no words.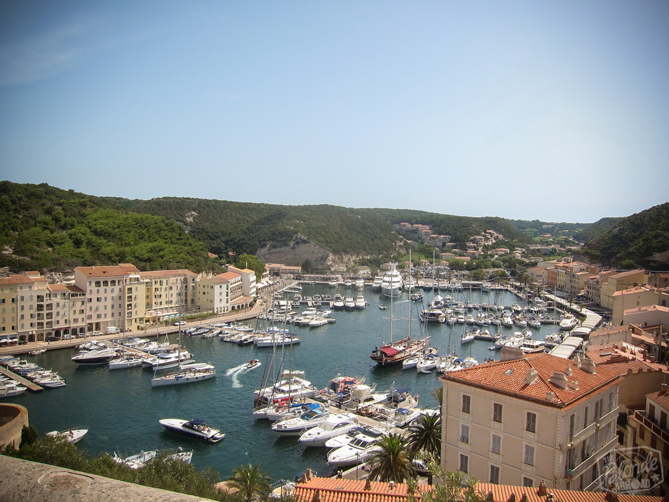 An even MORE dreamy "Part 2" to my adventures in Bonifacio…

Click below for outfit inspiration from Corsica!