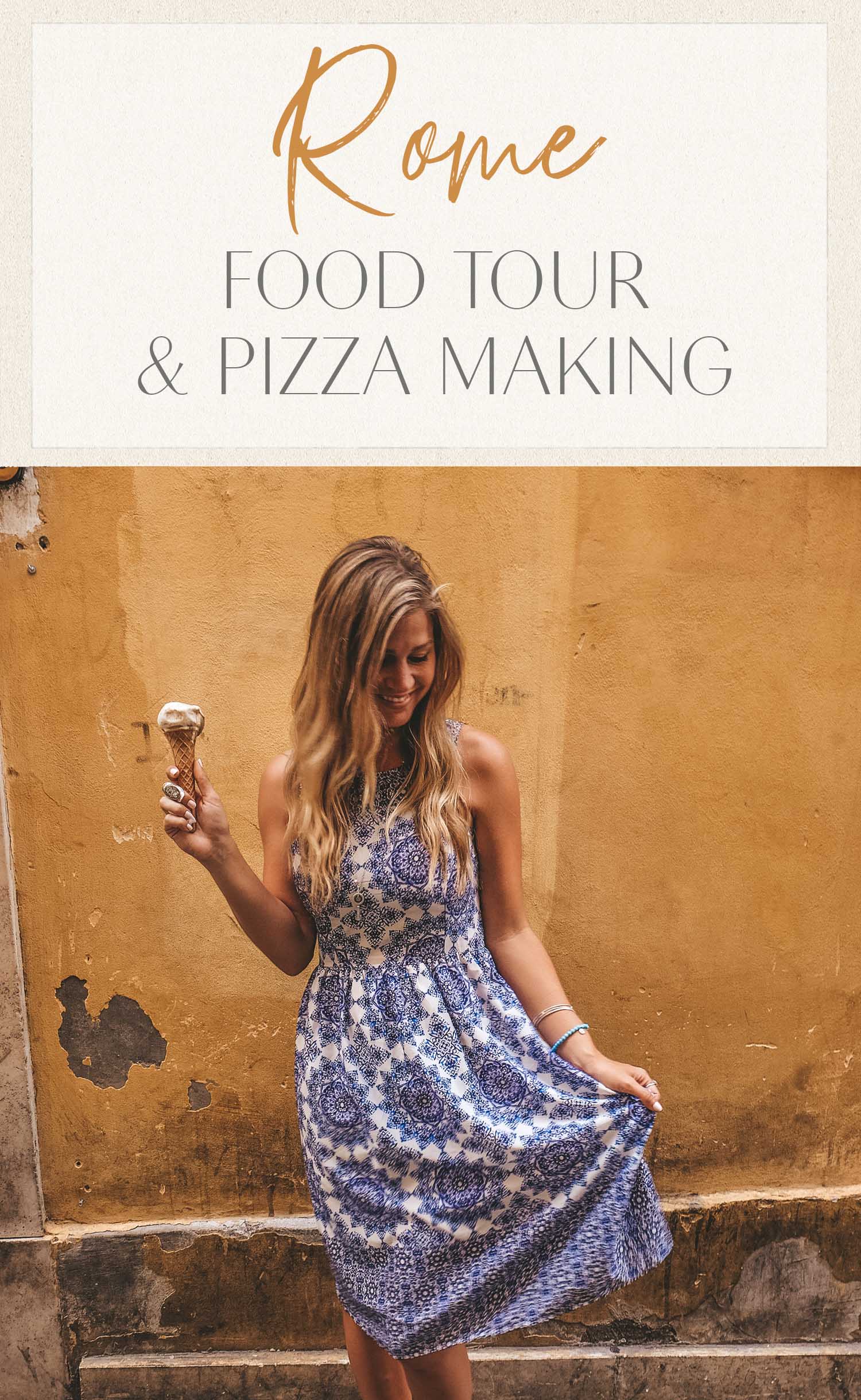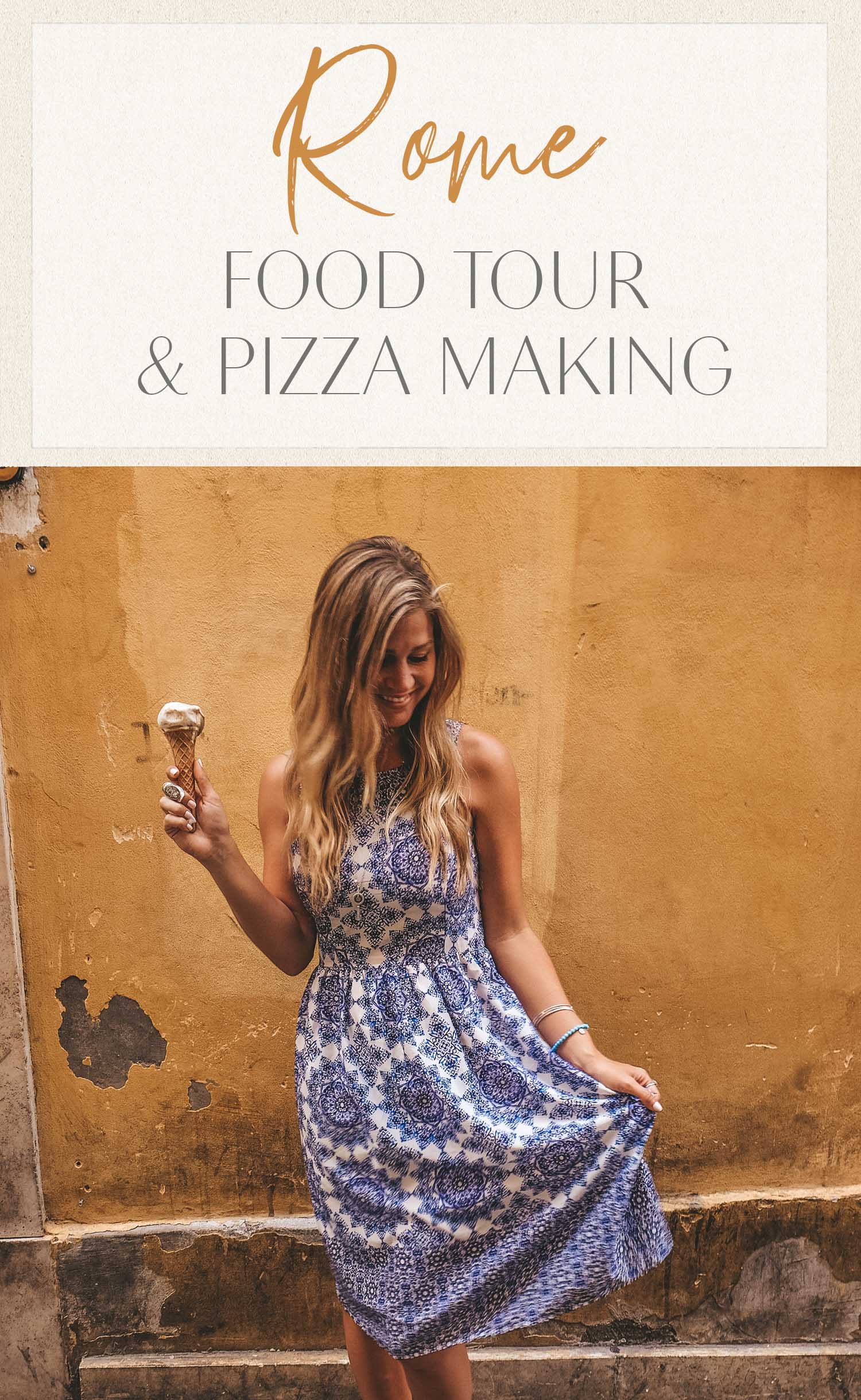 Updated: September 2019
Rome is synonymous with many things, including a rich history, ancient Roman architecture, fast-moving traffic and, of course, amazing food.
While visiting Rome, I joined Walks of Italy for a Rome food tour & pizza making class, which, if you ask me, is the best way to discover a city…by tasting all the food!
Wondering what it's like to join a food tour? Let's roam around Rome!


 Campo de' Fiori Market
We began our day at the Campo de' Fiori Market, a colorful meeting of vendors selling everything from olive oil to fruit to Limoncello.
A trip to Rome wouldn't be complete without visiting a local market, but having a guide made the experience even sweeter. We chatted up the vendors who shared their passion for their goods.
We sampled a variety of olive oils and balsamic vinegars (including a life-changing truffle infused balsamic reduction) and learned about where they are produced throughout Italy.
Then, we made our way to a Limoncello vendor where we sampled different flavors of the sweet concoction. I had no idea it was available in flavors other than lemon and fell in love with pistachio cream.
It tasted like a cocktail made from melted pistachio gelato! YUM!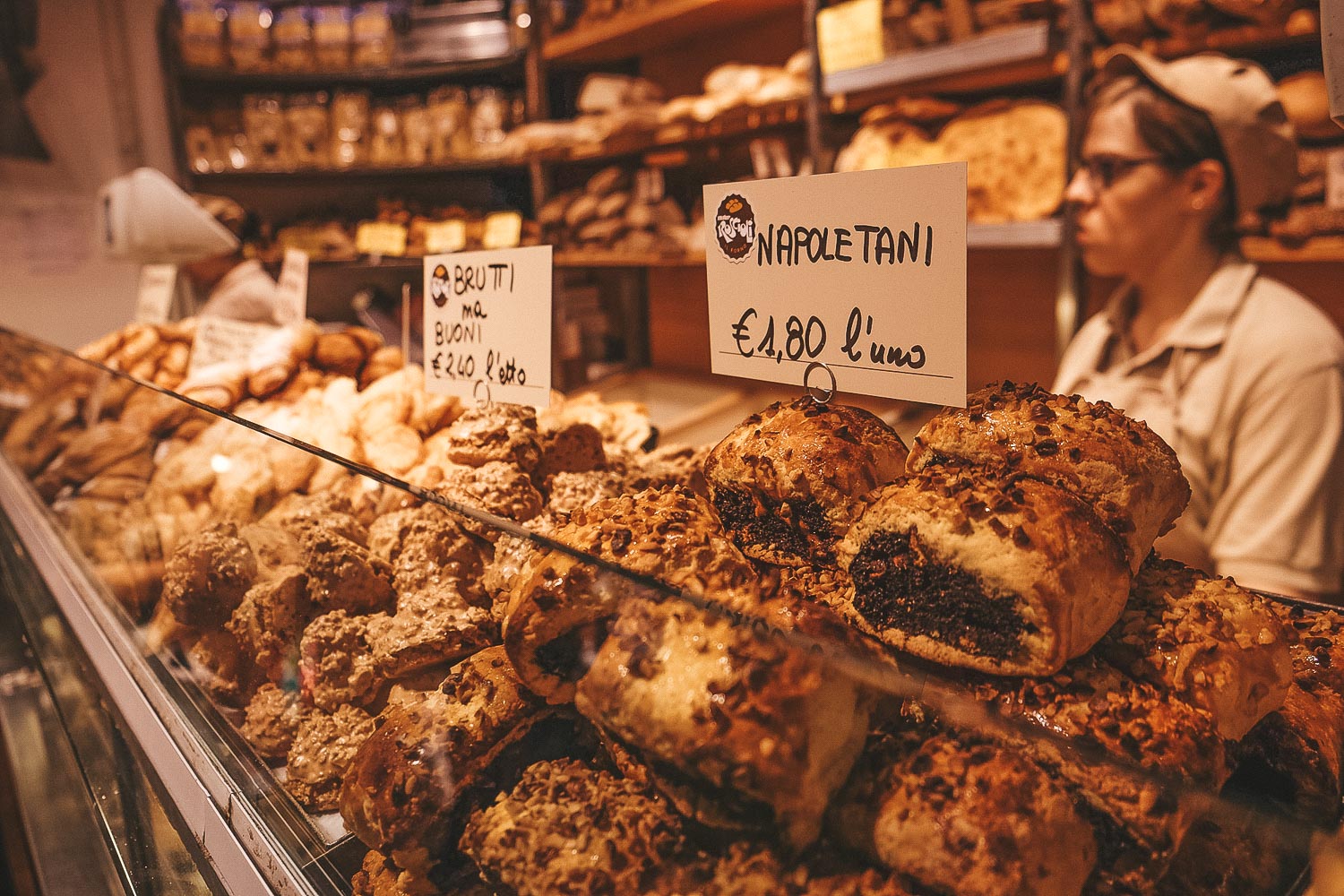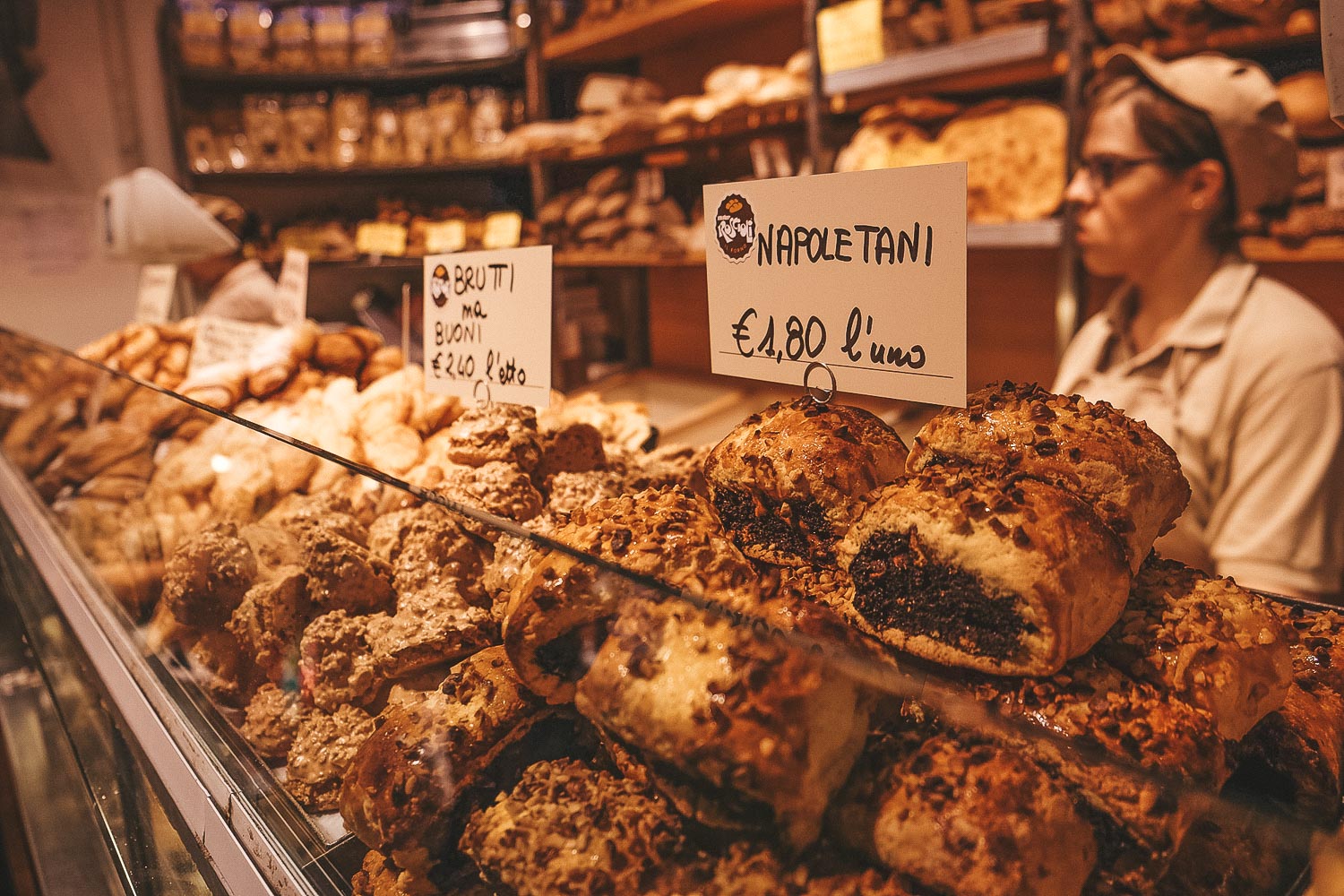 All the Meat, Cheese, and Bread!
The next few stops on our tour led us to meat, cheese and bread shops that showcased traditional Italian specialties.
First, we stopped at a local butcher where we sipped on wine while learning about the different types of meats that are typical in Italy. I don't eat meat, but I think it's safe to assume things were delicious based on the group's "mmm's and yum's!"
Our next stop was a cheese shop with every type of cheese imaginable! This was like a personal heaven to me. We nibbled on countless types of cheese and, of course, there was more wine!
We rounded out our appetites at a local bakery where we shared different types of sweet and savory bites.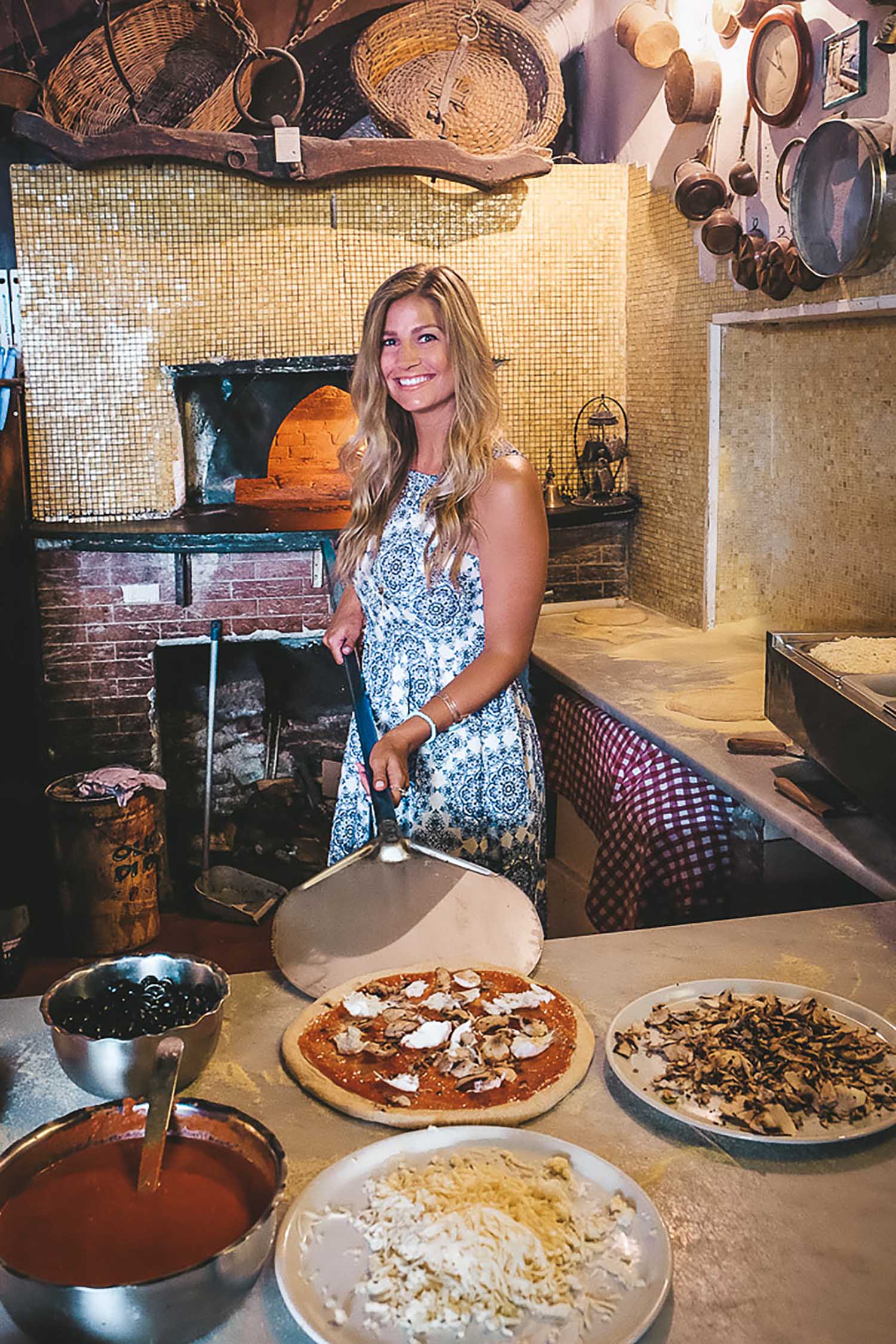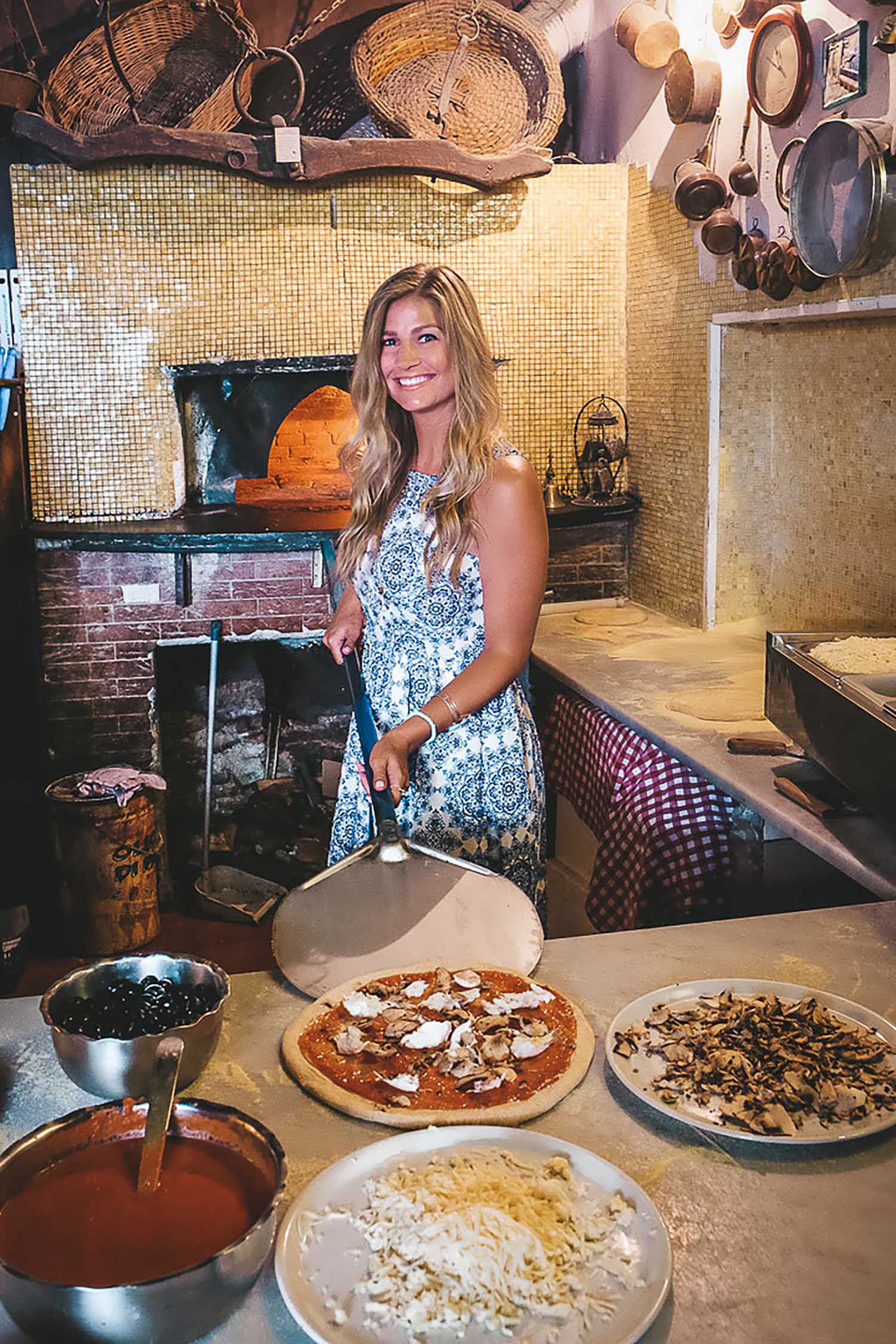 Mamma Mia, It's a Pizza!
My belly was already feeling full as we made our way through Rome heading to the part of the tour I was most looking forward to! Luckily, they don't call it "Walks" of Italy for nothing as the informational walk helped me gain my second wind.
We arrived at a traditional Roman pizzeria where we were going to make our own Napoli-style pizza. The wood-burning stove created a cozy atmosphere and the smell of fresh-baked pizza had my tummy grumbling once again.
I had SO much fun stretching the dough and topping my pizza with fresh mozzarella, mushrooms, and arugula!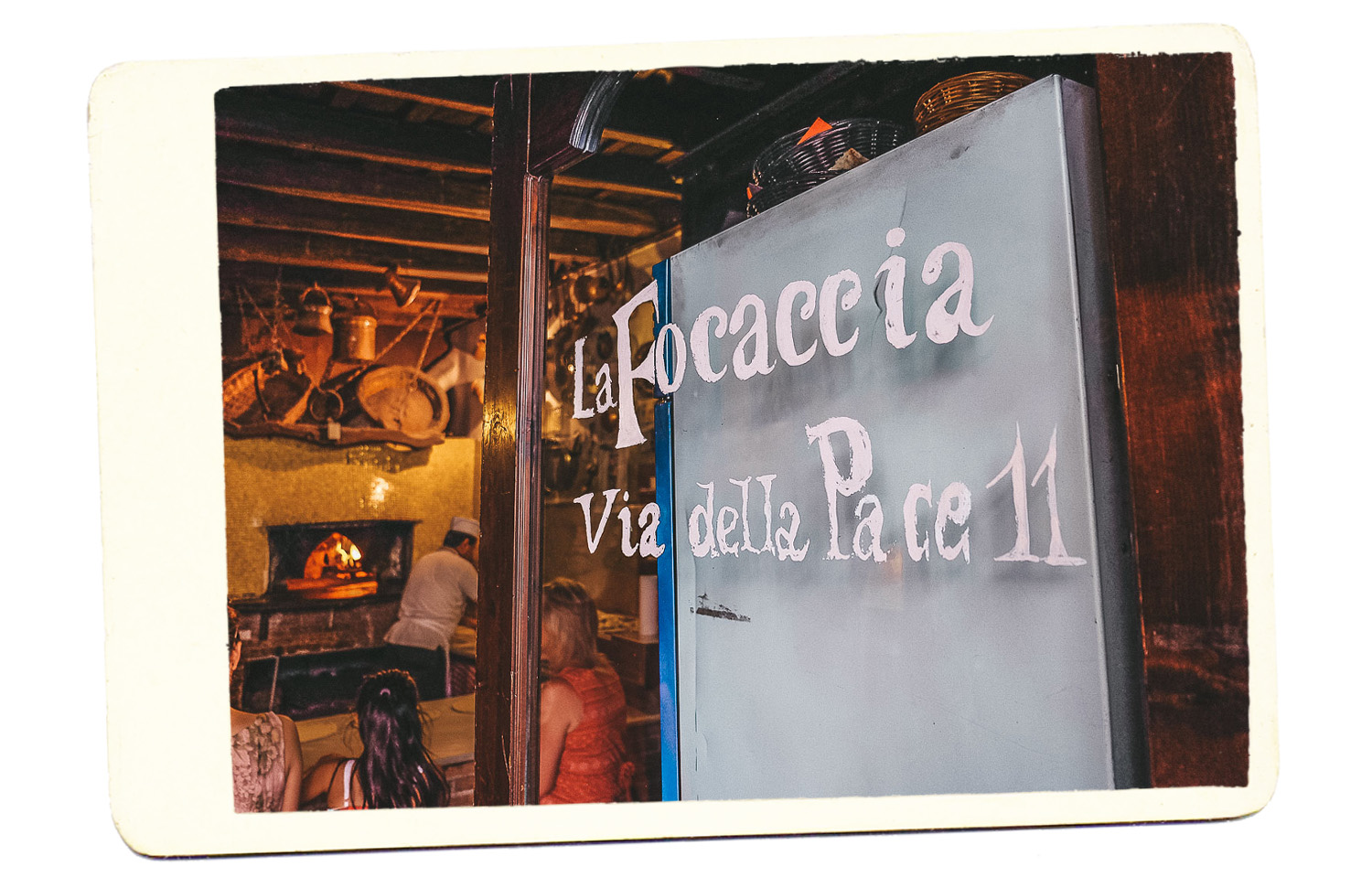 Last Stop: Coffee
Our final stop on the food tour was Sant'Eustachio II Caffè, a cafe established in the 1930s that serves up some of the best coffee in Rome.
A cappuccino was the perfect end to a food-filled experience around Rome!
We learned all about coffee culture in Italy, the *right* way to drink an espresso and even why Italians typically don't drink milky coffees after 11 am.

Overall
I had an absolutely amazing time on my Walks of Italy tour and encourage anyone visiting Rome to take one of the tours and eat their way through the city. It's such a good way to get a *taste* for the local culture. 😉
Wondering what food culture is like in Italy before you go? Check out my ultimate guide to eating like a local in Italy!