While living out of a suitcase long-term might be my biggest travel woe, not getting enough time to explore a destination comes in a close second.
Still, if there is even the slightest opportunity to feast my eyes upon the unfamiliar streets of a new city, if only for a few hours, I take that chance.
Enter: Prague
On a 3-day road trip down from Stockholm to set-up my new life on the Adriatic (PSST- in case you missed it, I moved to Croatia!), I strategically planned my resting stops in cities and countries I'd never visited. I knew the trip would be a mere sampler platter of all the destinations along my drive, but that didn't stop me from setting out to see everything I could!
I saw the Rosenborg castle in Copenhagen, grabbed coffee with a friend in Berlin, attempted to save the world from nuclear disaster on a rainy night in Vienna and drove through the stunning countryside of Slovenia.
Upon arriving to my hotel in Prague in the early afternoon, I quickly packed a day bag so that I could get to exploring. My hotel was located near the National Museum, so I began there and walked down Wenceslas Square in Prague's New Town.
A local market was selling knickknacks of all sorts. Many stands were stocked with hand carved marionettes and puppets, a popular Czech craft dating back to the 18th century.
There were all kinds of characters from witches to devils to wizards to clowns.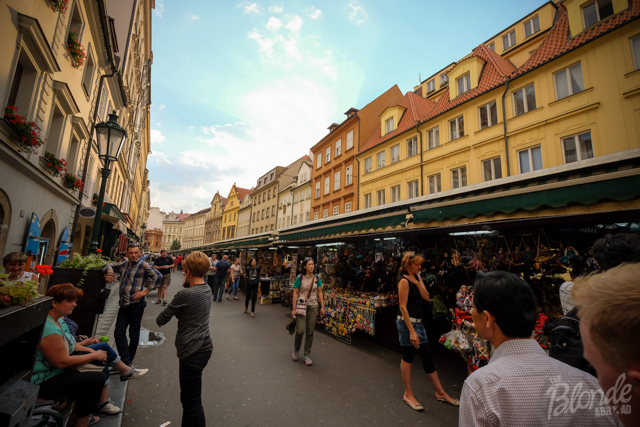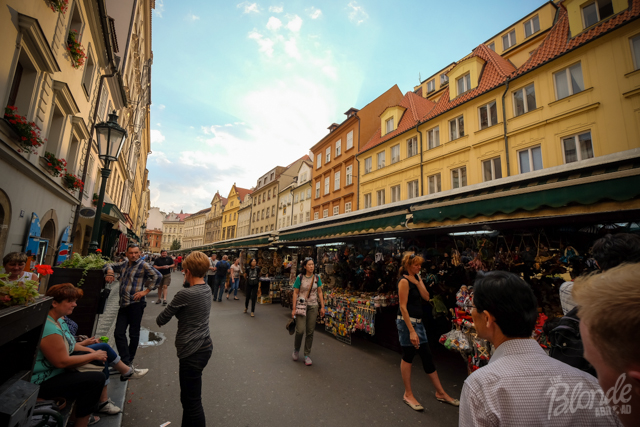 I seriously debated purchased a Disney themed Elsa (from Frozen) puppet to bring home to my niece, but my stomach and budget won that argument.
So, I stopped at a trdelník stand for a sweet bohemian snack.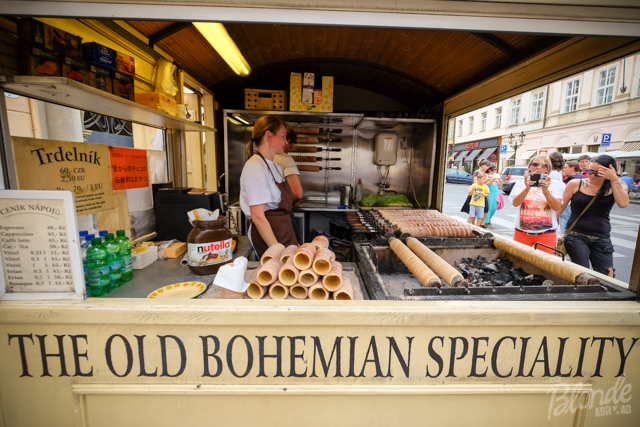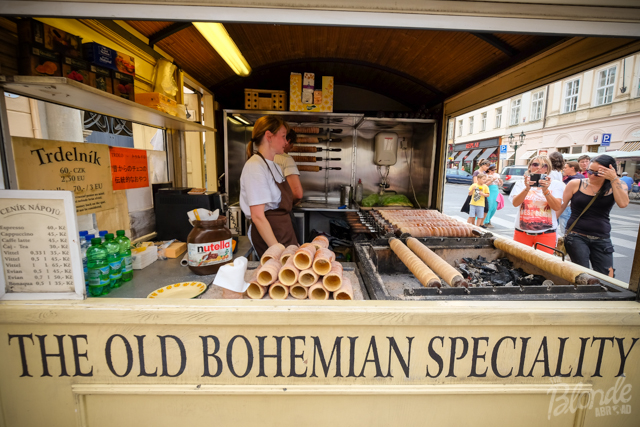 Trdelník is a rolled dough that is wrapped around a stick, then grilled and topped with sugar and walnut mix. It originally came from Transylvania, but it a popular treat that you'll find all over Prague.
Yum!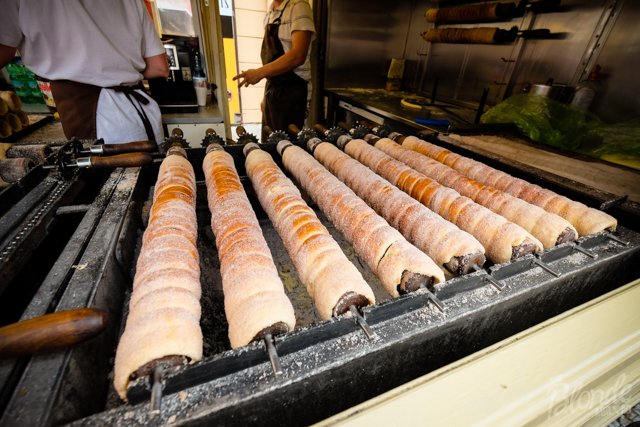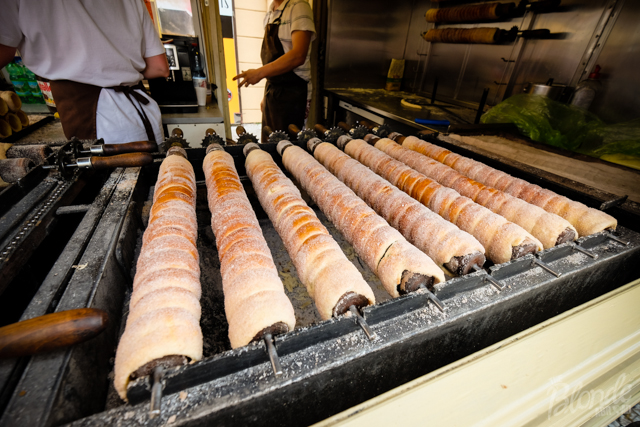 Within 10 minutes, I found myself (mouth agape) standing in front of Prague's astronomical clock. Built in the 1400's, it's the oldest astronomical clock in the world still functioning.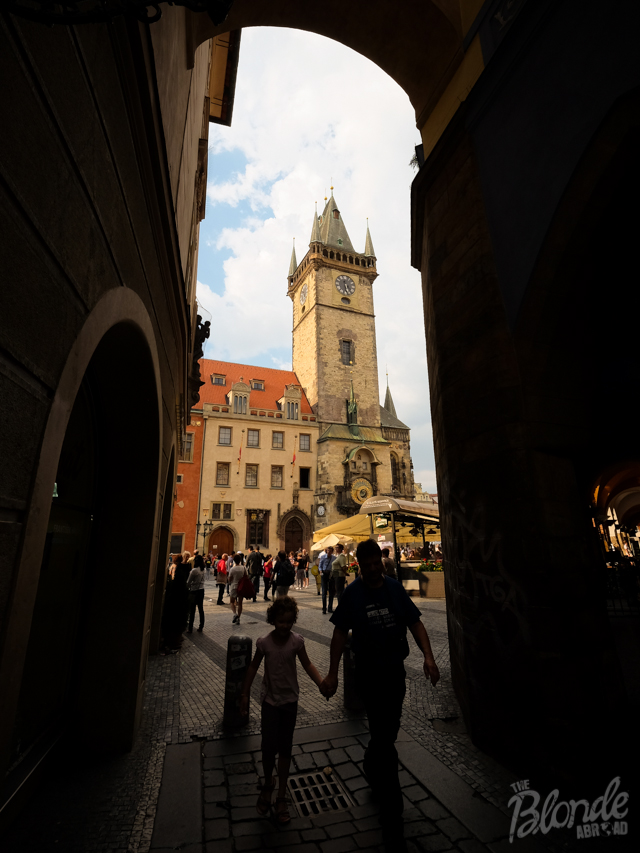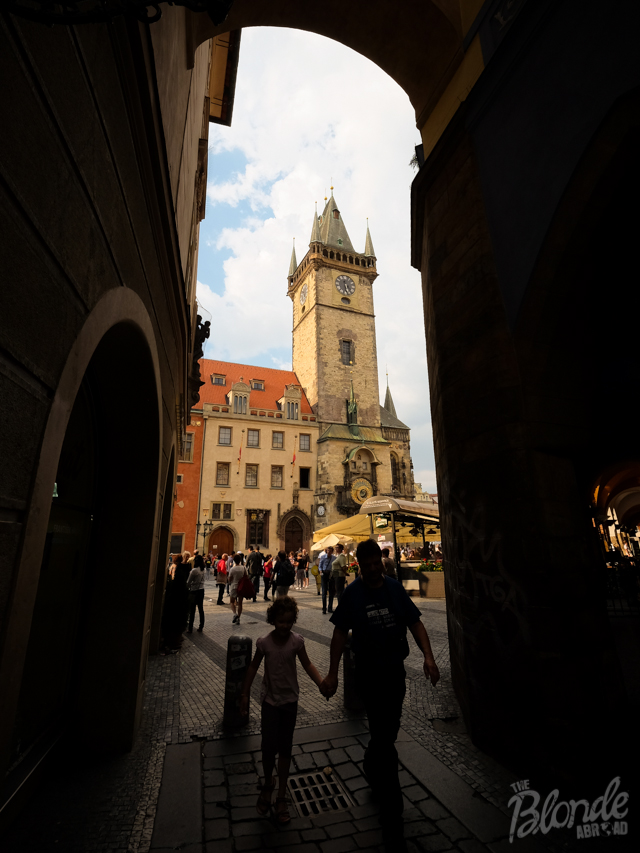 While I had no idea how to properly read the "time," it was fascinating to gaze at the dials and hands of the clock featuring the sun, moon and signs of the zodiac.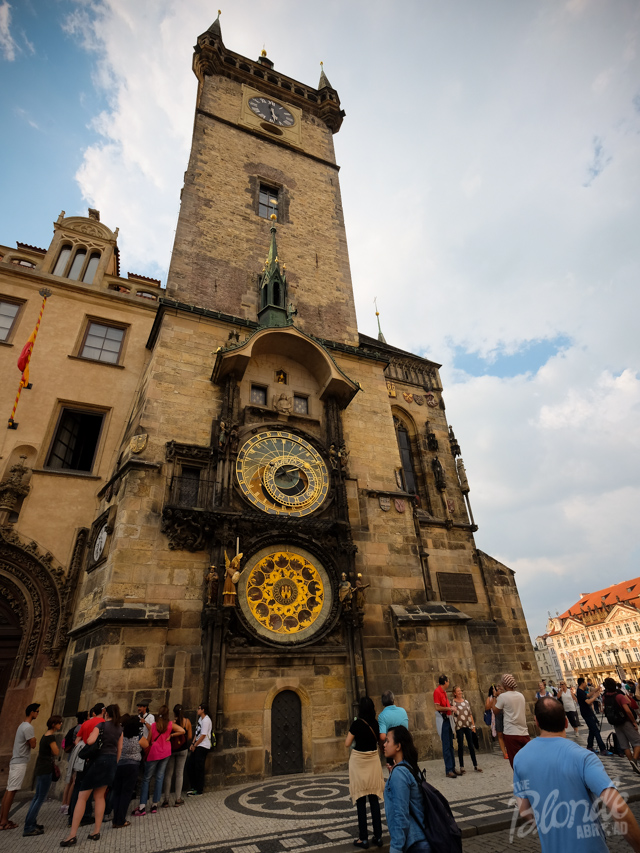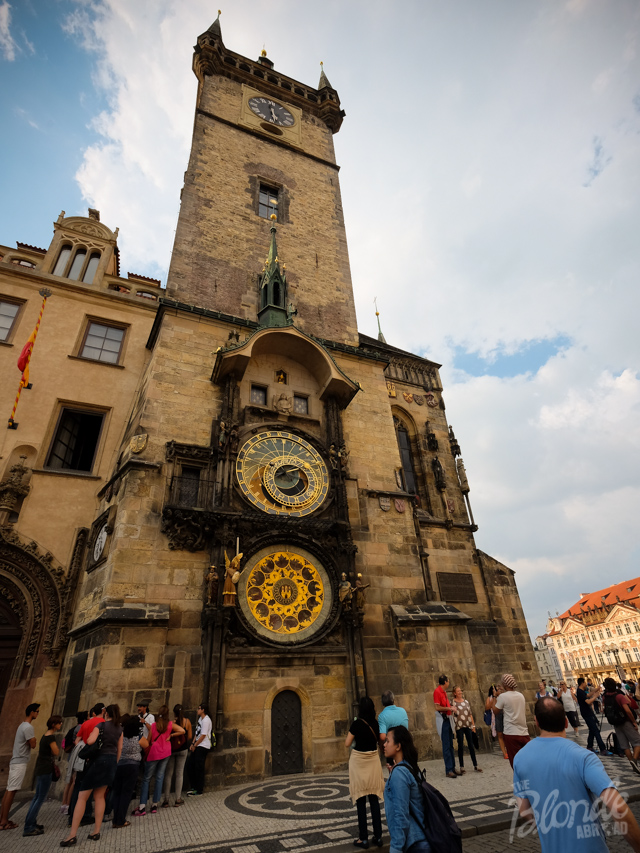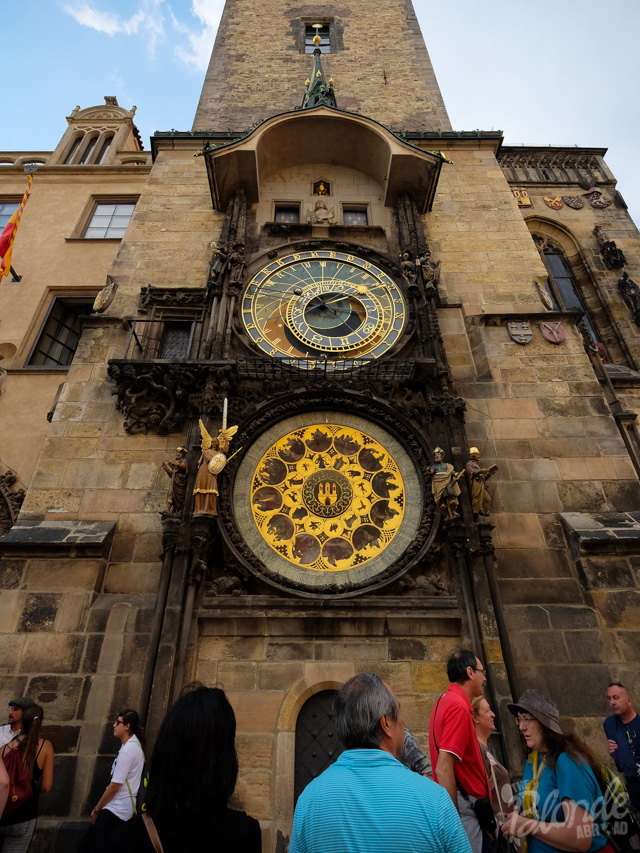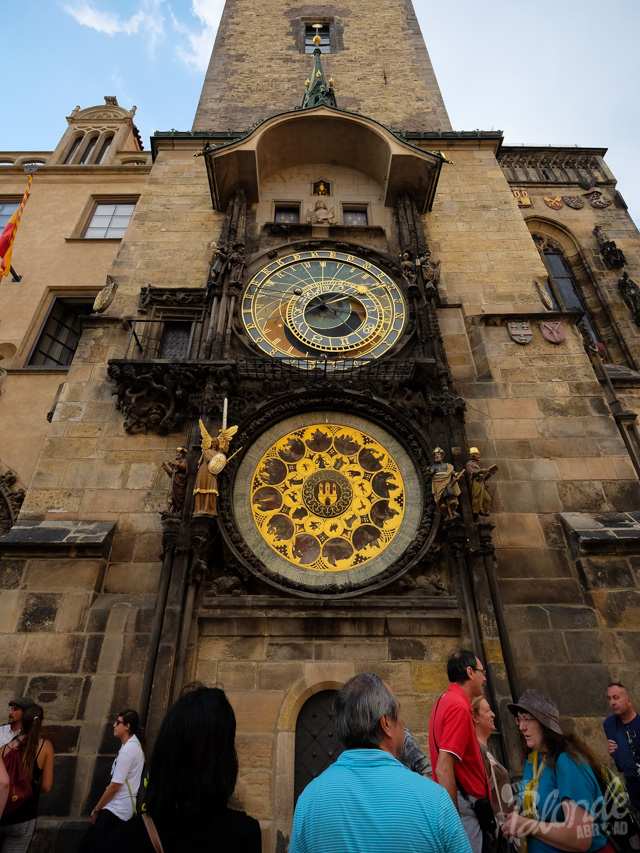 The astrological clock is located in the heart of Prague's Old Town Square which is also home to the famous Church of Our Lady before Týn built in the 14th century.
It's always incredibly humbling to stand before something that has existed for so many centuries.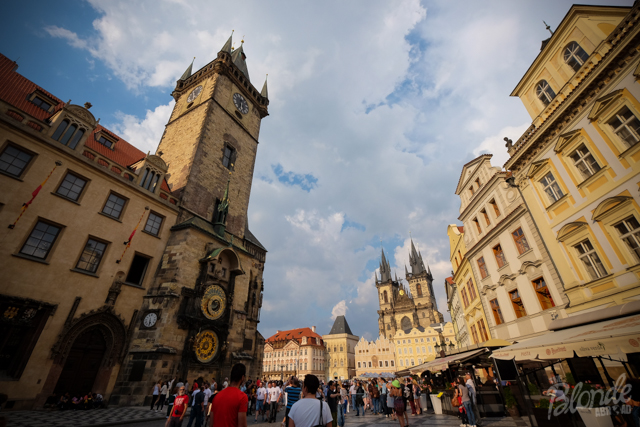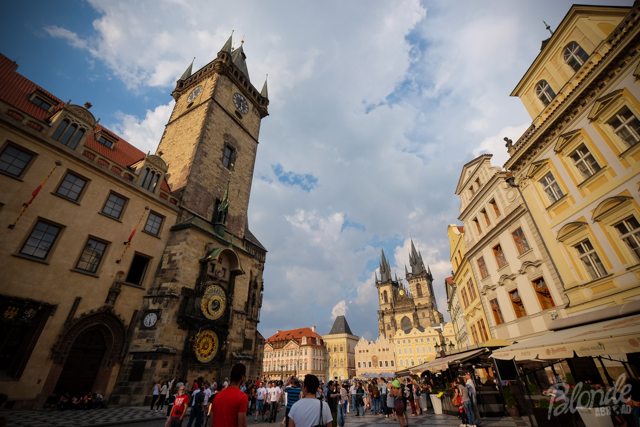 I continued walking past the colorful façades of tall buildings until I reached the Vltava river. My next stop was the famous Charles Bridge. Again, the bridge is super old dating back to the 1400's. (Sensing a theme here?)
The Charles Bridge connects the city's Old Town to Prague Castle and is adorned with 30 baroque-style statues. The statue of John of Nepomuk is notably famous for its plaque featuring the falling priest. Stopping to rub the plaque is supposed to bring good luck and ensure your return to Prague.
However, there is also an adjacent plaque featuring a dog and the Queen which has no lucky significance whatsoever but people confuse as the lucky rubbing spot. (Shame for the woman pictured on the left.) Remember: rub the right one. Literally.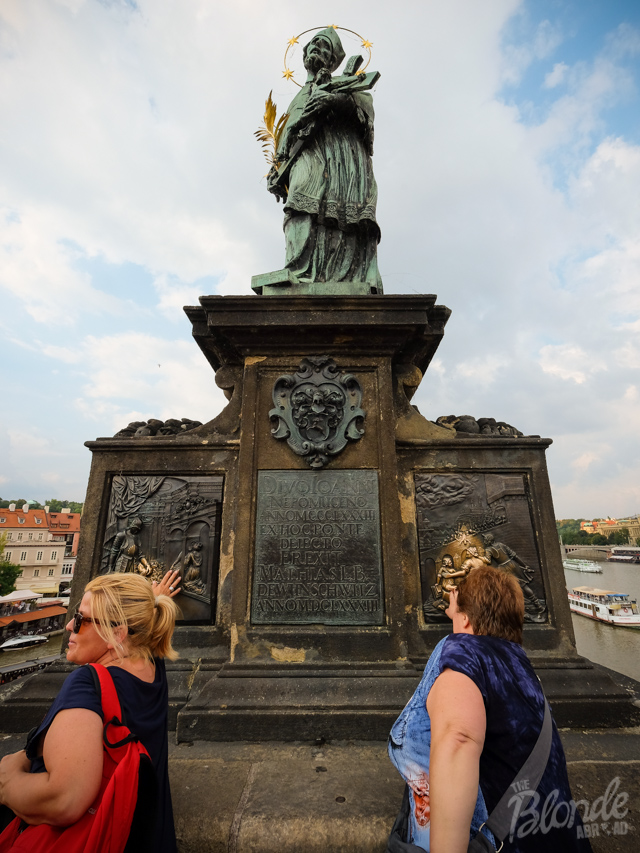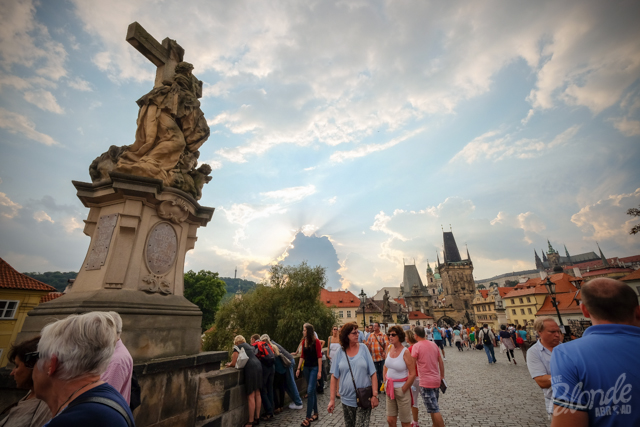 I arrived to the other side of Charles Bridge just as the sun began to set. I explored the little candy colored town and took in the details of the cobblestone streets.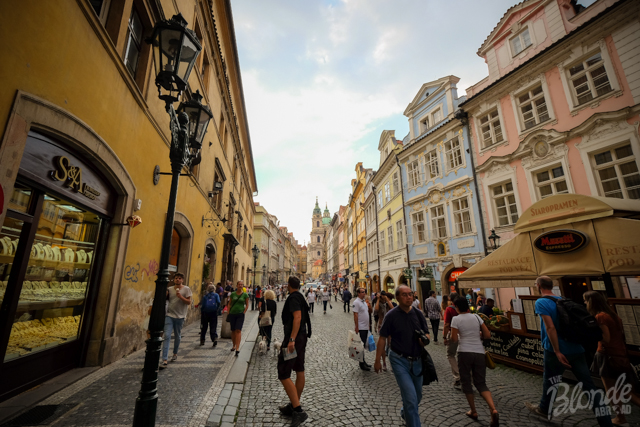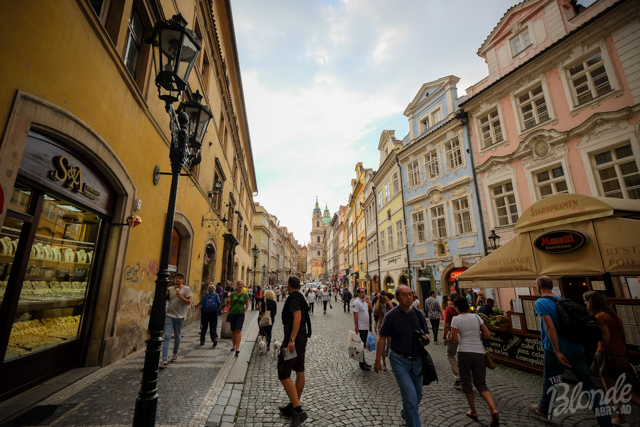 A funny little habit I have while traveling is finding manholes. Some towns have the most beautifully decorated sewer entrances. Prague definitely gets an honorable mention.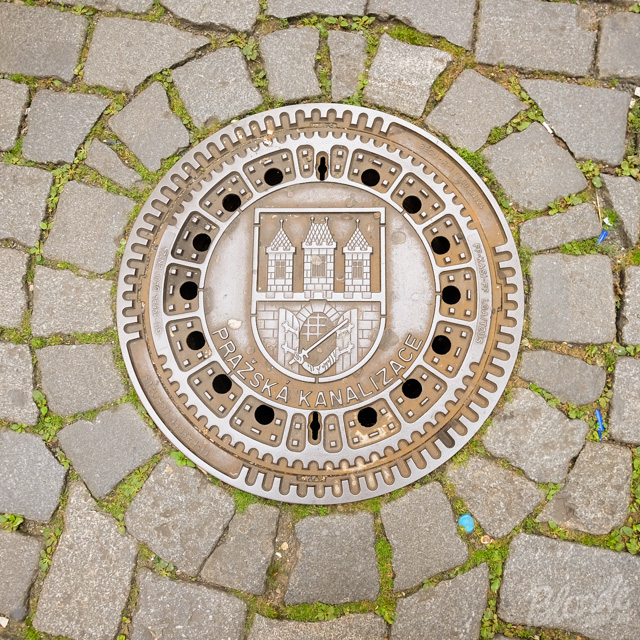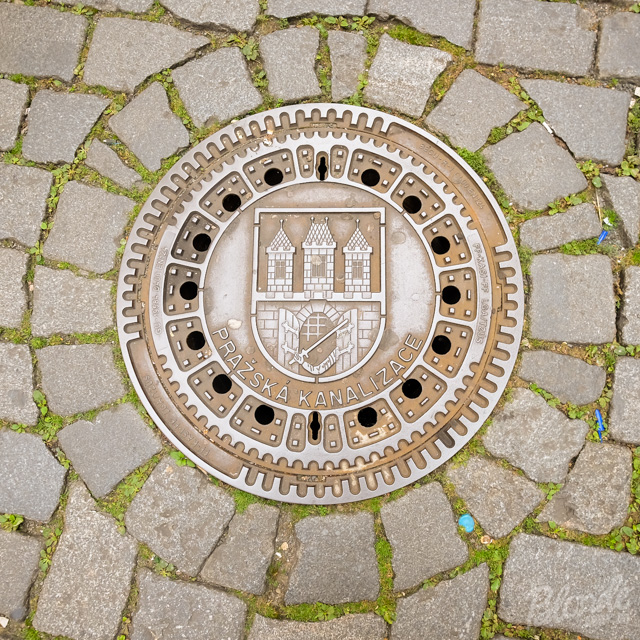 Before making my way up to Prague Castle, I made a quick stop at the eclectic Lennon Wall. Since the 1980's it has been covered with John Lennon-inspired graffiti and pieces of lyrics of his and the Beatles' songs.
While there was less John Lennon specific art than I was expecting, the wall was clearly a symbol of peace and love.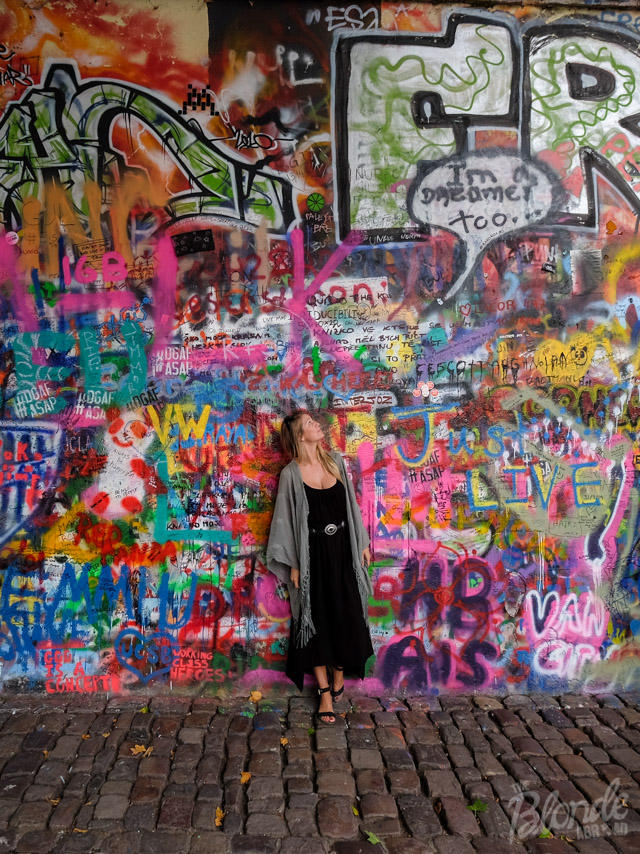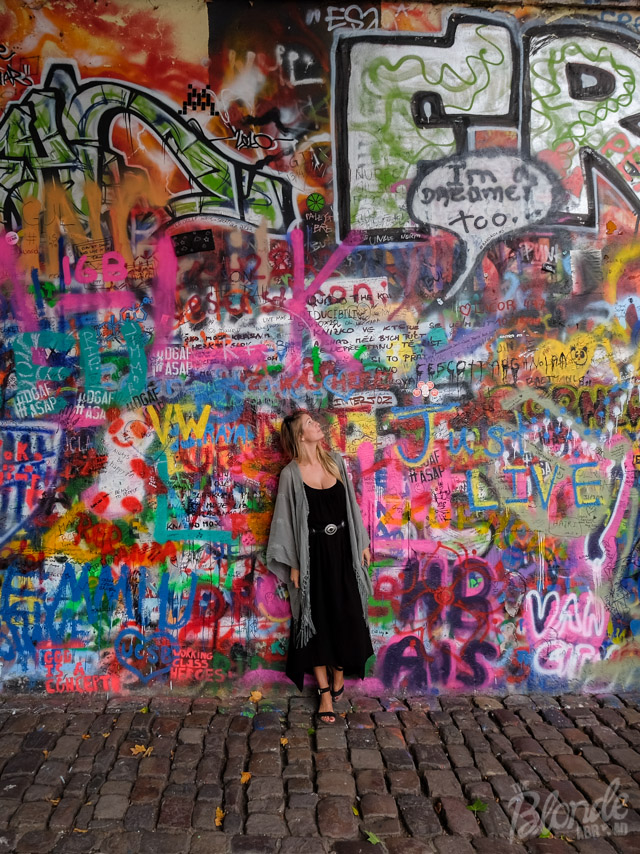 A small pedestrian bridge nearby the Lennon Wall was literally covered in "love locks." Between the wall and the locks, I felt surrounded by love. A street artist performing Lennon songs on an acoustic guitar definitely added to the atmosphere.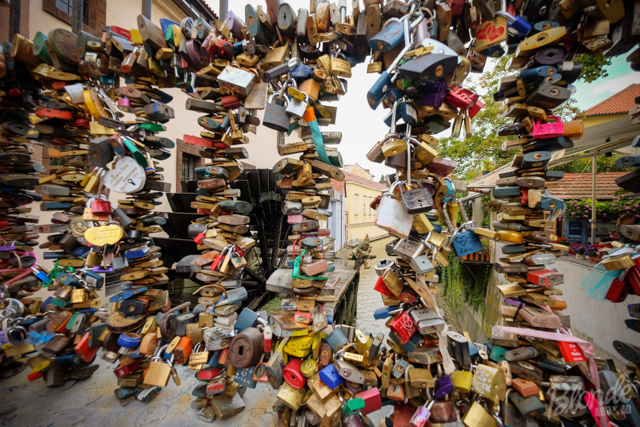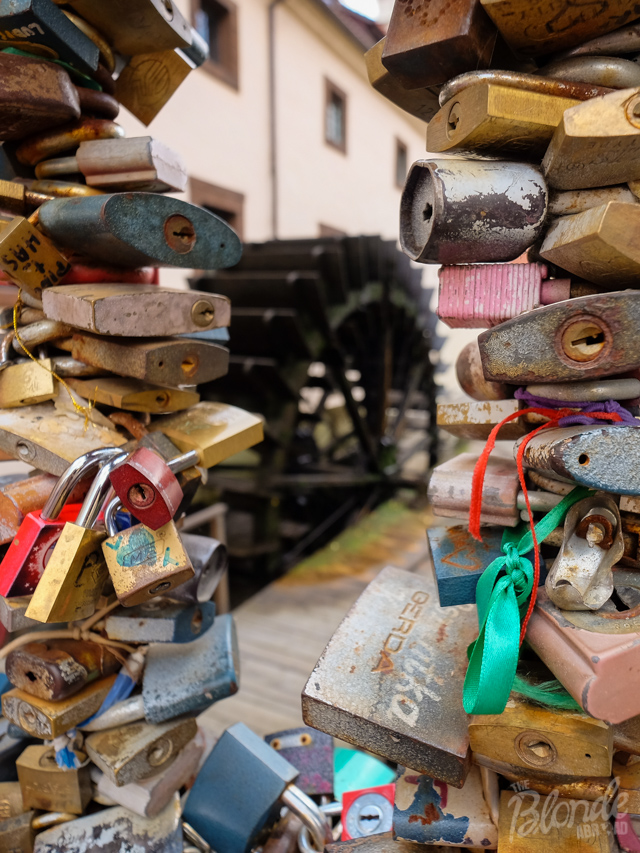 By this time, I was racing daylight so I quickly made my way up to Prague Castle. According to the fairytale standards of a castle, Prague Castle isn't quite what one might expect.
You won't find a towering "castle" here but, rather, a massive composition of palaces and buildings. Prague Castle is actually the largest castle complex in the world.
The towering structure at Prague Castle that you can see from town and the Charles Bridge is actually St. Vitus Cathedral which, as you probably guessed, is really, really old. Nearly 800 years old in fact.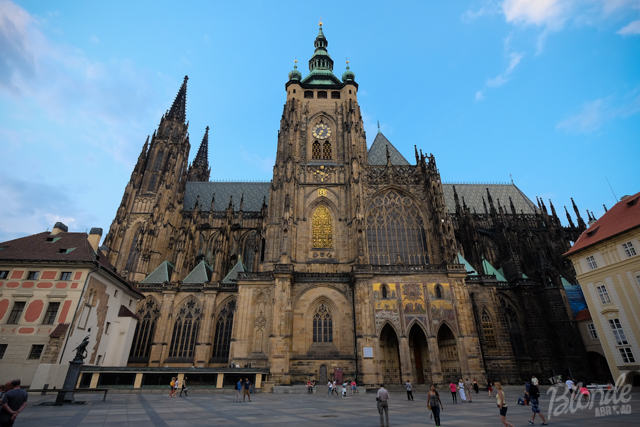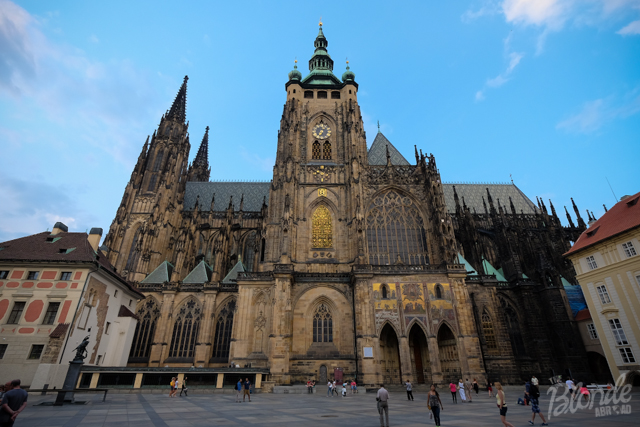 The gothic cathedral was breathtaking, with intricate gold accents and stunning stained glass windows.
Unfortunately, I arrived too late to enter the cathedral or explore the palace gardens, so I made my way back to the Old Town Square. Street performers had taken their stages. Gypsies played from their accordions. Clowns filled the sky with giant bubbles while small children chased the orbs from below.
The square was bustling with noise and laugher.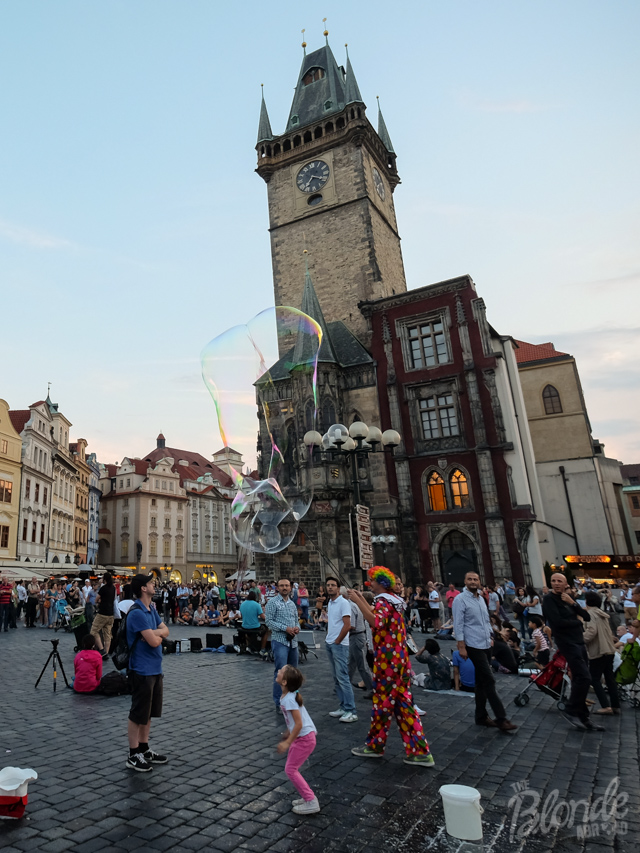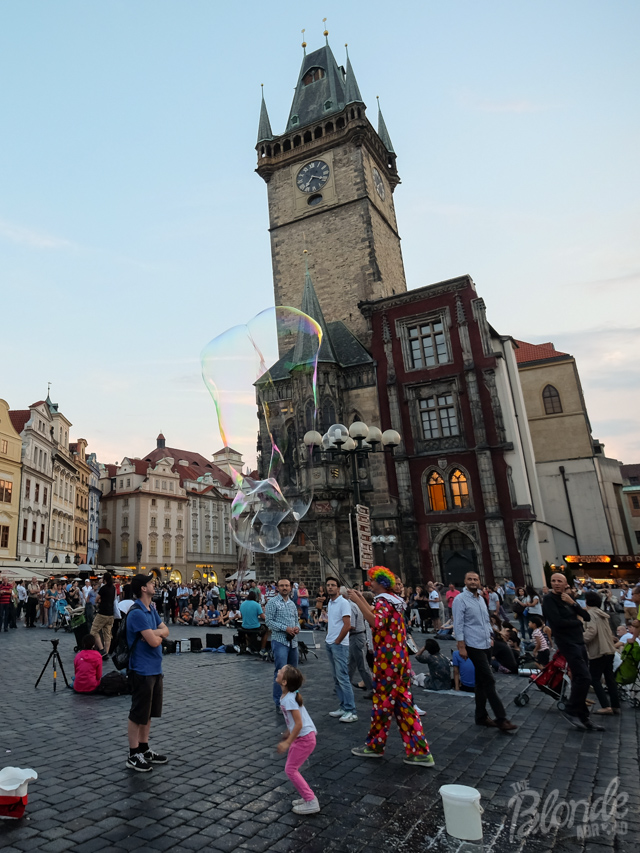 I sat down for dinner and a glass of wine at one of the square's restaurants just after sunset and reminisced about my day.
Though short and a bit "touristy," it was perfect.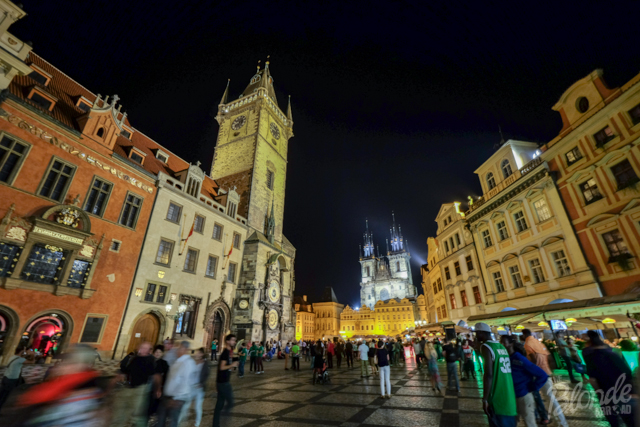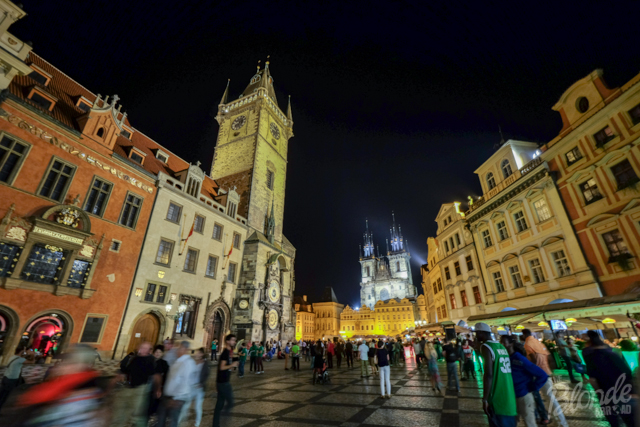 Have you been to Prague?